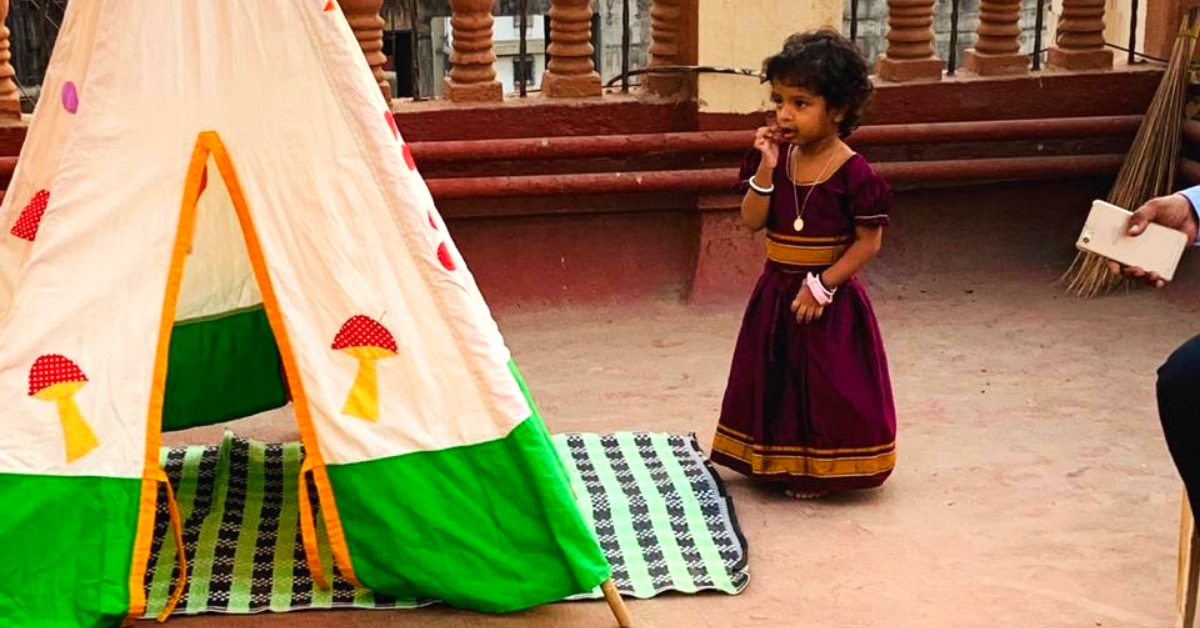 Keeping it simple but not discounting on the fun factor at all, Sonal Gawde and Shreyes Menon have proved it that any occasion can be celebrated without generating mounds of waste—be it food or non-biodegradable elements!
It is no secret that Indians love to go overboard when it comes to celebratory occasions like birthdays and anniversaries. Perhaps it is because we love involving everyone in our joy, while also showing off a tiny bit.
But, as we splurge on expensive clothes and decorations, or lay out a lavish spread for our guests, we need to spare a thought for the inevitable wastage which is a part of any celebratory occasion.
This includes leftovers, plastic plates, thermocol decoration pieces and the like, that never get used again. The sad part is, we have become more or less used to the idea.
If you think that it is near impossible to make a birthday party or an event zero-waste, or even low-waste for that matter, let us tell you that this mother from Mumbai just did that!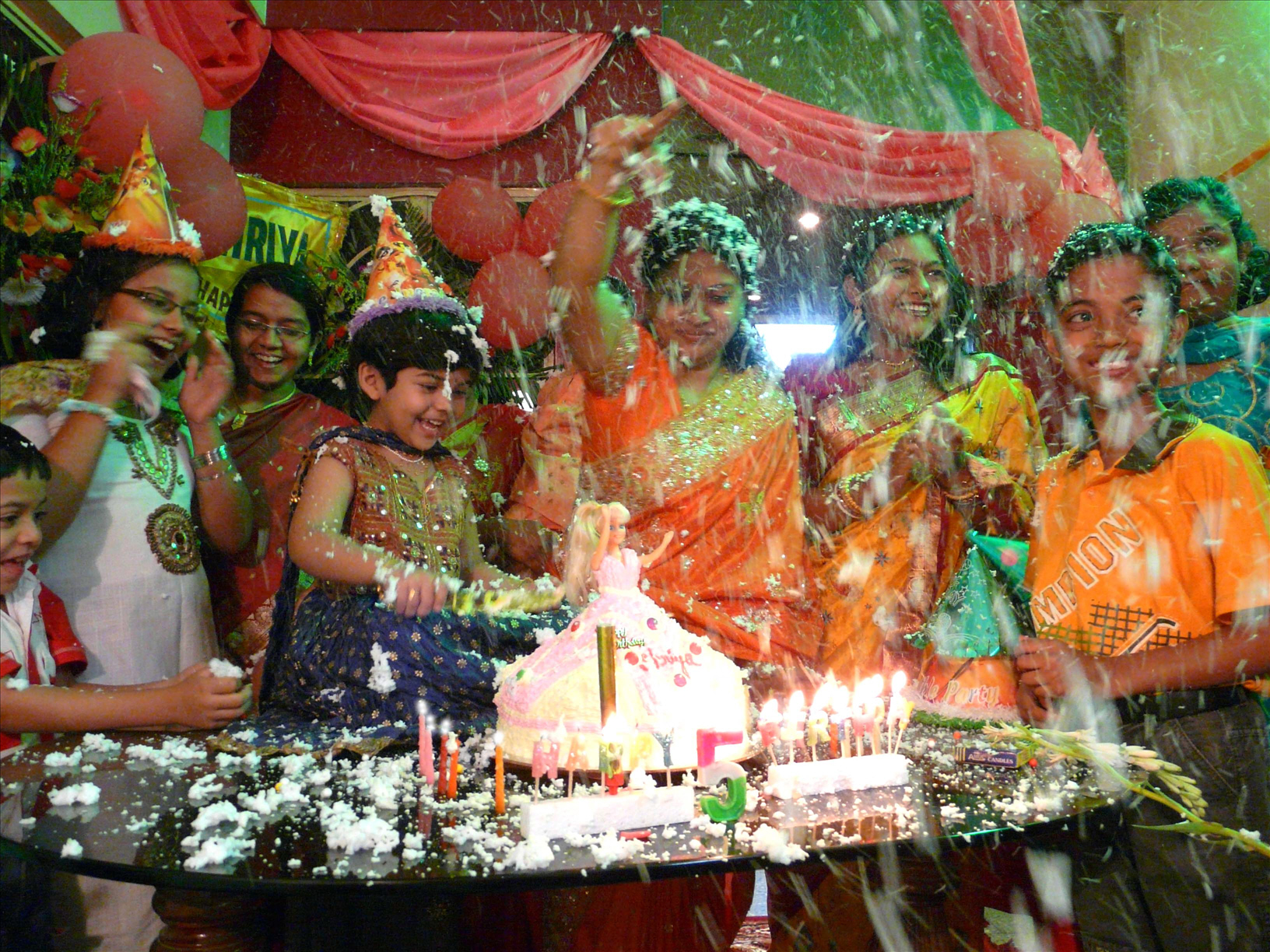 Sonal Gawde and Shreyes Menon are the proud parents of Samyra, who turned two on 16 March. The family resides in Dadar and has been leading a low-waste lifestyle for about two years now.
Incidentally, Sonal is the co-founder of an eco-friendly venture named Greenmoms India, that sells products like bamboo toothbrushes for kids, cloth bags and other non-plastic utility products.
So, when Samyra's birthday was coming in close, Sonal wanted to throw a party for her friends and their parents, but one that would generate minimal waste while being fun.
"We often go overboard when it comes to birthday celebrations for our little ones, without realising that more than half of the things go to waste, while the rest are used only once or twice. More than that, wastage has become quite normalised, and our kids grow up with that conditioning. Expensive clothes or toys, these hold little significance for kids, for whom having fun on their birthday is the ultimate goal," says Sonal, in conversation with The Better India.
Sonal started looking for ideas for Samyra's party, and help came in the form of her friend Mughda Joshi, who is also the co-founder of Green Moms.
Both moms have young kids, who often share toys and exchange clothes.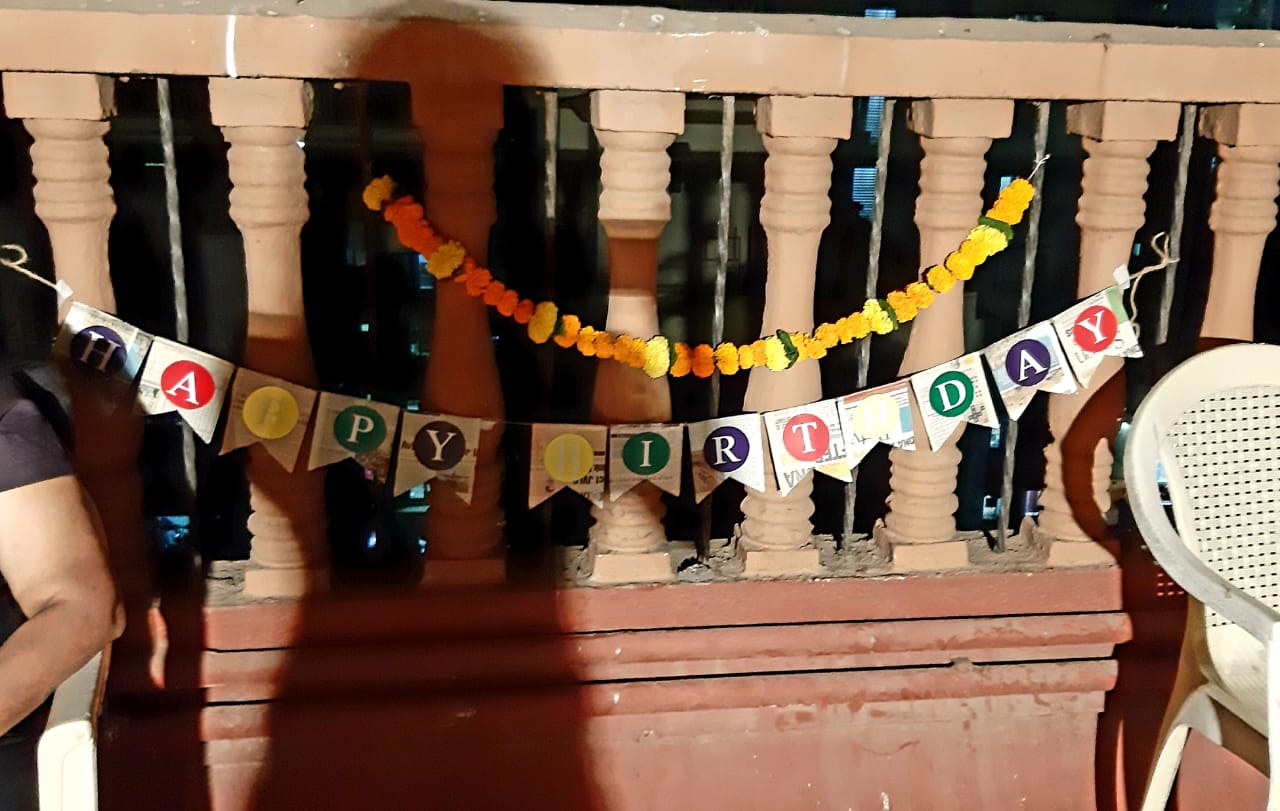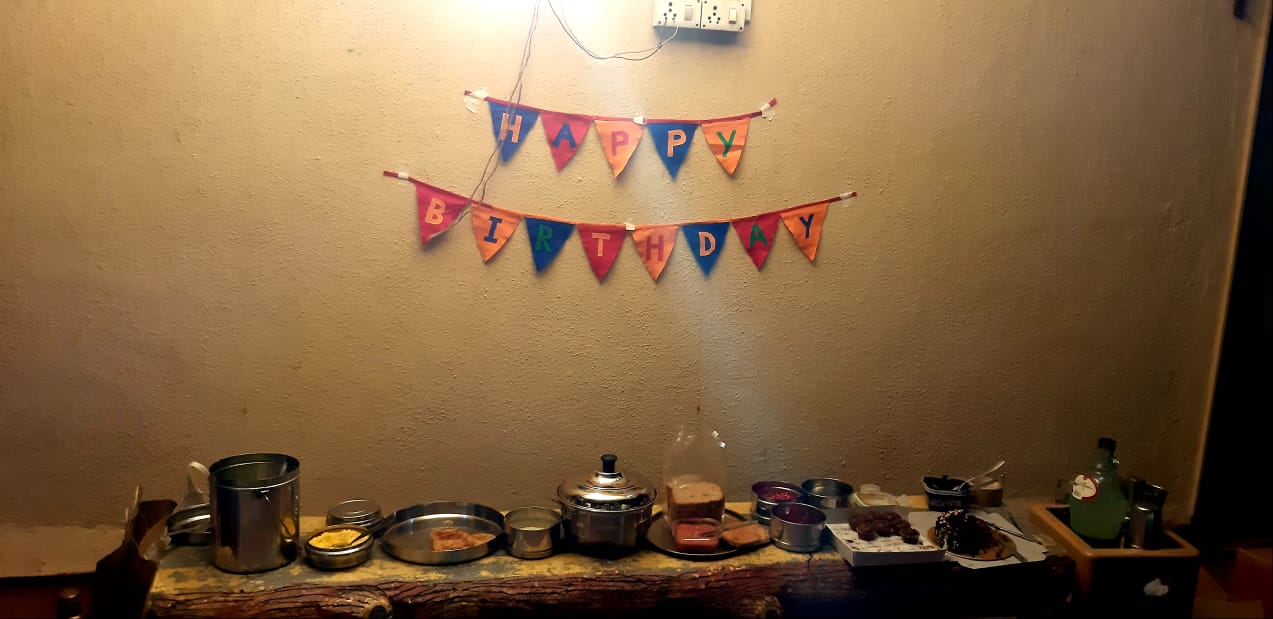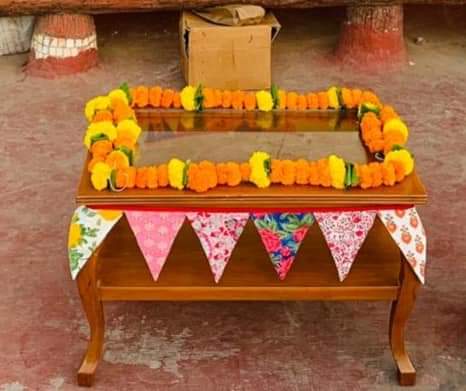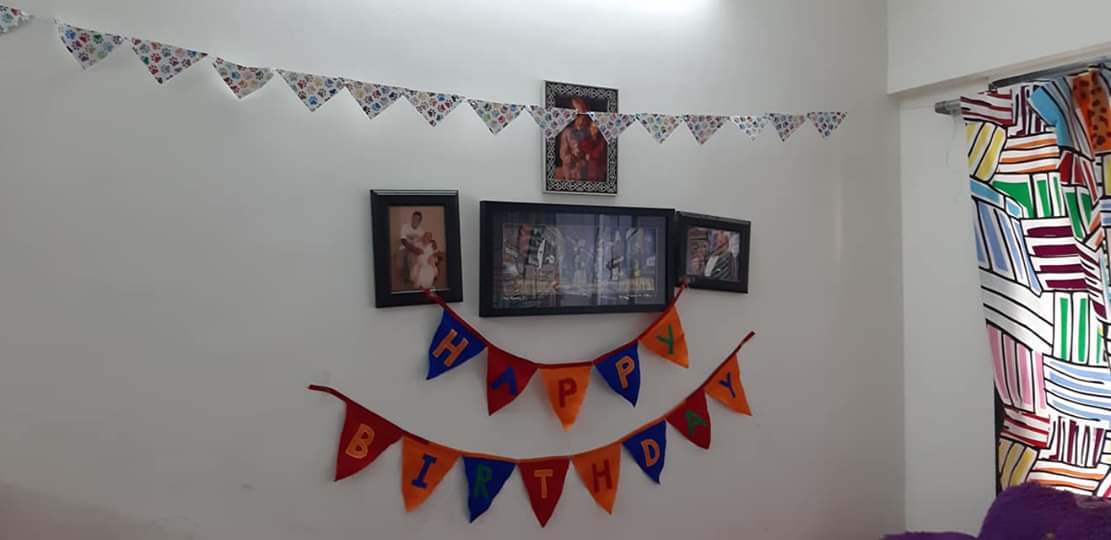 "Mughda had decoration pieces from her son's last birthday, which I asked her if I could borrow, and she was more than glad to help. When we felt that this wasn't enough to decorate the whole house, we went to the flower market in Dadar and brought home garlands. This eliminated any plastic decorations or the plastic wrapping that usually comes with it," Sonal explains.
As for requirements like plates, spoons and glasses, Sonal worked out ways to acquire them in bulk.
"We didn't have enough steel plates for all the people we'd invited. So, I decided to head to the organic market and found an Areca leaf plate distributor. We specially requested her to supply these to us but not in plastic wrapping—to our surprise, she readily agreed! As for glasses, I got my mother and sister to get their glasses from home to add on to the ones that I already had. As of spoons, we'd enough at home to cater for all," she says.
With all these factors sorted, their next and last concern was food.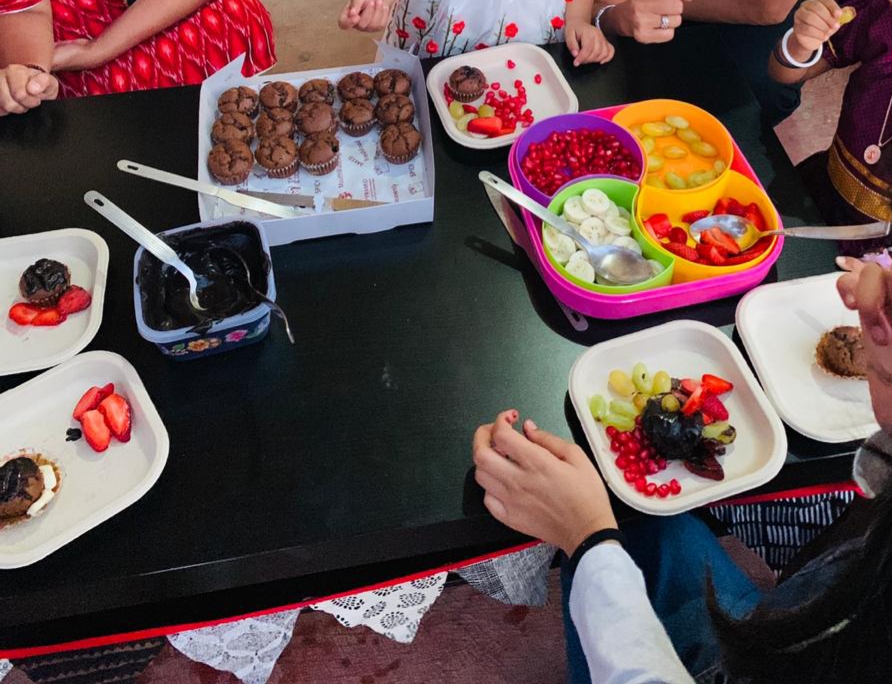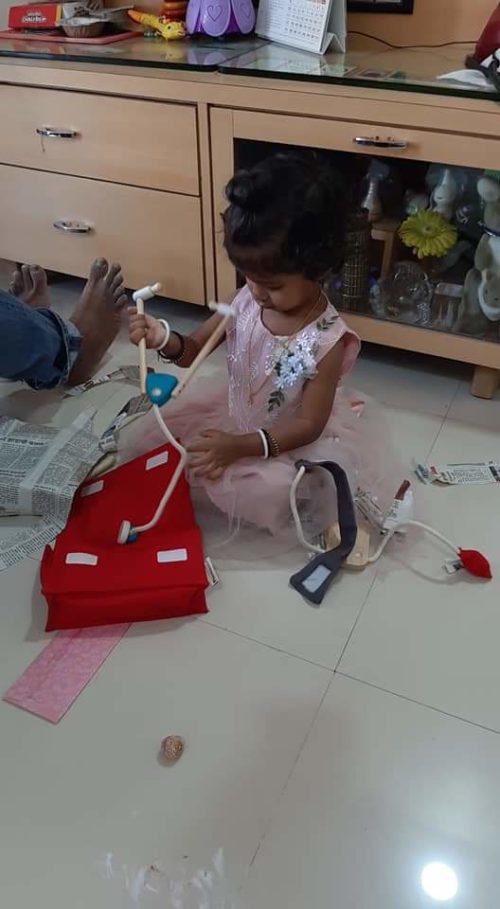 "We didn't want to put out a spread comprising deep-fried snacks but something healthy that the kids would like to eat. We wanted to rope in restaurants who were willing to supply food in our own containers and luckily, we found two such places. One caterer was so touched by our request, that he offered to send the food in their non-plastic containers," she happily adds.
She put together a spread comprising idli and poori bhaji as well as a variety of fruits and adds that not only was the food was savoured by one and all, there was no wastage at all!
"Even the cake that we got for Samyra was not bought from regular bakeries but made by home bakers. We particularly requested them to not use a plastic cake topper or the thermocol base. Instead, the cake had her name written on itself with the icing itself," Sonal explains.
Even the invite they used was an online one that was circulated through WhatsApp.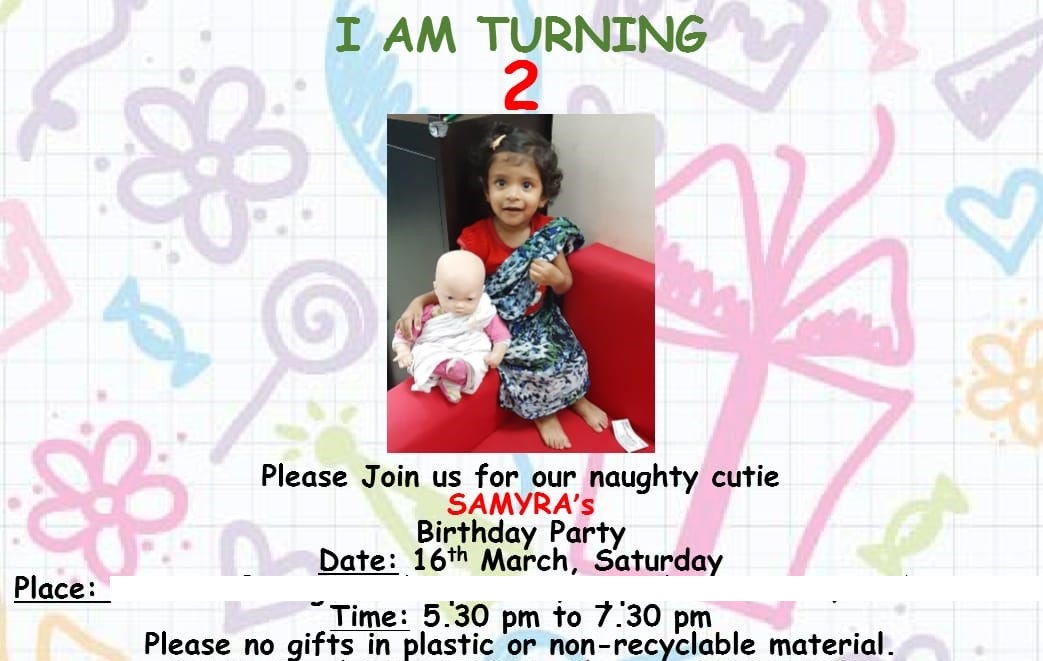 "Mughda gave me the idea for that. We wanted to avoid unnecessary paper wastage too. In the invite, we requested all the parents to avoid plastic toys and preferably gift eco-friendly toys. What was heartening is that people made an effort to do what we asked and close 90 per cent if the gifts Samyra received were eco-friendly," she adds.
For the fun and games bit, Sonal put together Samyra's toys as well as creative games using food that would engage kids. "From the same bakers, we got muffins and asked the kids to decorate these using the fruits we got. Also, I thought of putting out Samyra's toys for other kids to play, with the thought that these were new for them. And finally, we gave away bamboo toothbrushes—all sustainable—as return gifts!" Sonal happily adds.
The philosophy extended to Samyra's clothes as well.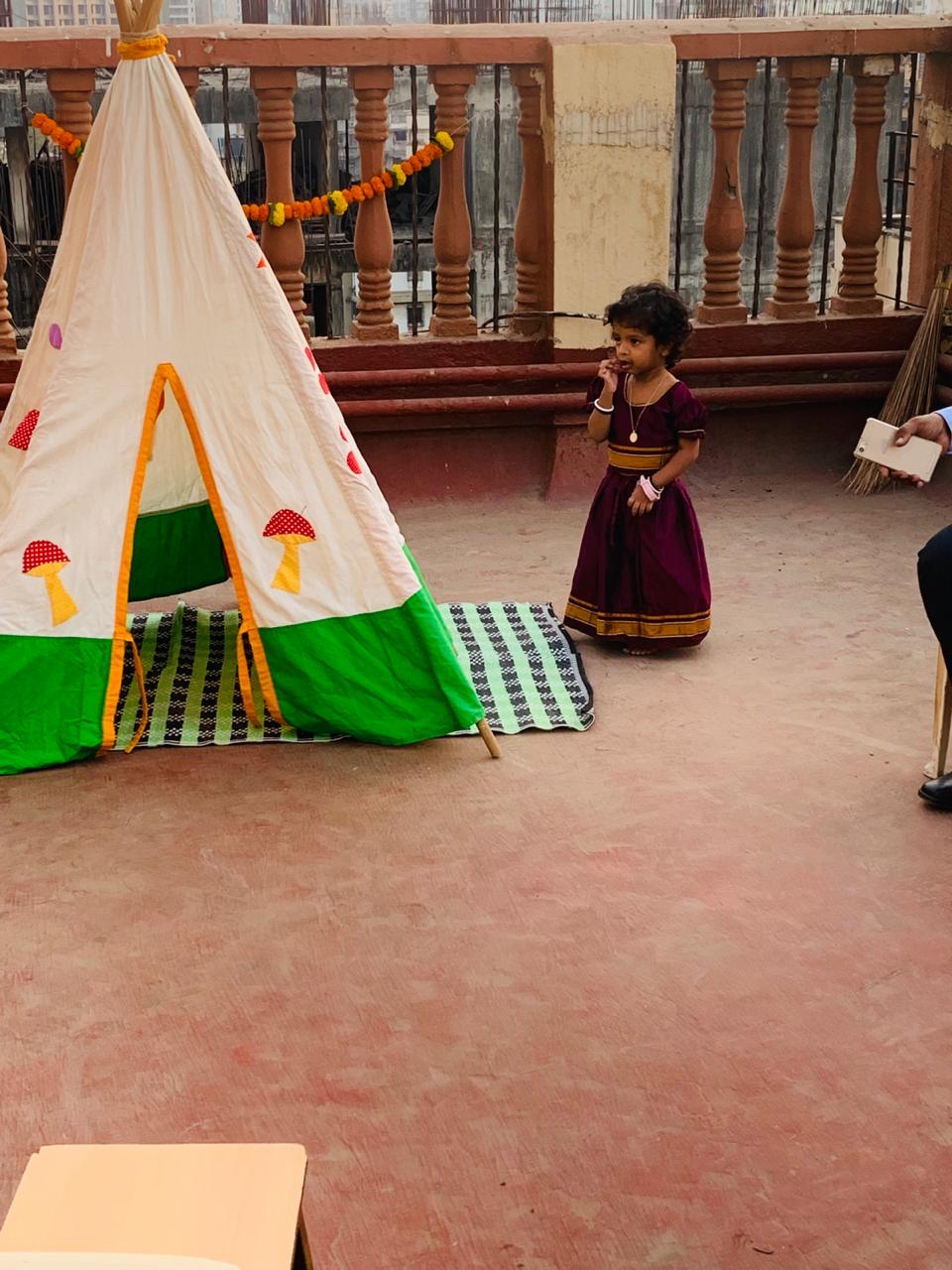 "Our daughter had a dress which was gifted earlier but was never used. So, we didn't purchase a new one. Alongside, we are keen about supporting our local shops, so we got her a traditional cotton attire stitched at a paltry price of Rs 400. Instead of the expensive dresses that never get worn again, at least, she can wear it till it wears down, without harming the environment," she says.
When the party ended, the couple had very few items to throw away as waste.
"We took about 25 minutes to clean up the entire house and that too, without any outside help. Our efforts proved that birthdays or any celebratory event for that matter could be easily organised with low wastage, if we put our heart and soul to it and what's more, these can be fun, too. We know that kids and parents, who came for Samyra's birthday had fun and believe that all of us can too," she concludes.
Besides keeping events low waste, the couple has also been silently championing the cause of the environment.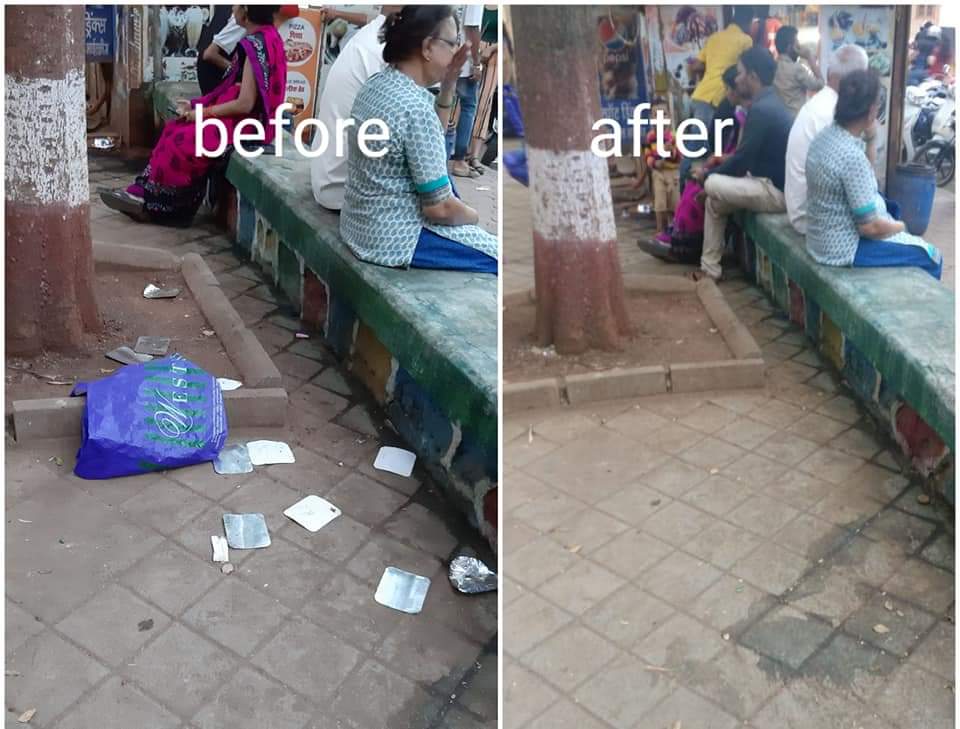 "We often go for walks along the Dadar-Shivaji Park stretch, and it was disturbing to find so much trash along the route. We decided to carry gloves during these walks and pick these up every time we go there. Nowadays, even Samyra joins us and points out waste by saying 'kachra!'" she laughs.
Keeping it simple but not discounting on the fun factor at all, Sonal and Shreyes have proved it that any occasion can be celebrated without generating mounds of waste—be it food or non-biodegradable elements!
---
You may also like: Can a Zero-Waste Wedding Fit In Your Budget? These Folks Show You How!
---
"We need to stop thinking about what others would think. There is only joy in borrowing and also for those, who are lending—because unused things are being repurposed. Such habits go a long way, especially for our kids, because they then understand the value of sharing," Sonal concludes.
Their efforts are indeed a lesson for us all, and hopefully, we can all try being less wasteful when it comes to celebrating birthdays or anniversaries from now on.
(Edited by Gayatri Mishra)
We bring stories straight from the heart of India, to inspire millions and create a wave of impact. Our positive movement is growing bigger everyday, and we would love for you to join it.
Please contribute whatever you can, every little penny helps our team in bringing you more stories that support dreams and spread hope.