"For my parents, who really struggled through life undergoing multiple adversities, this was the best I could give them. Hearing them speak of my achievement with pride in their voices makes it all worth it."
Scoring an All India Rank of 714, 27-year-old Satender Singh, a PhD student from Amroha district in Uttar Pradesh, cracked one of the toughest exams in India—the Union Public Service Commission (UPSC) Examination. Making this achievement even more astounding is the fact that he had lost his eyesight entirely as a child.
"When I was about just one and half years old, I was afflicted with pneumonia. My parents took me to a doctor, but at the local hospital, I was unfortunately given a wrong injection that severely damaged my retinal and optical nerves," shares Satender, speaking to The Better India (TBI).
Growing up, he was a restless child, continually picking fights with other kids in the neighbourhood. His parents, who were farmers, did not have the necessary means to guide him and he was not able to find the right avenue to channelise his energies. He would spend his days sitting around with a few friends, attempting to memorise the Mathematics and English lessons that they were studying in school. "I wanted to prove that I could learn better than the children in my locality despite my physical limitations," he says.
It was one of his uncles, Mr Janam Singh, who helped Satendra access quality education. Mr Singh, who had been working in Delhi at the time, found the Government Senior Secondary School for Blind Boys in the Kingsway Camp area.
"During the initial days in the school, I recall practising on Taylor's Frames for Mathematics, on which you make, feel and identify different numbers. I also experienced the Braille language for the first time there," he recalls.
But the time spent in Delhi, and struggling with the learning tools at his disposal left Satender pining to go back home. Fortunately, once he began mastering these resources, things started to look good. Within just 10-odd years he completed his Senior Secondary in 2009.
With great marks in the Board exams, Satender enrolled for the BA Programme in the prestigious St Stephen's College in New Delhi.
However, there was one major obstacle standing before him—his inability to speak and understand concepts in English. He had studied in a Hindi-medium school, and during the first few weeks, the college environment seemed alien to him.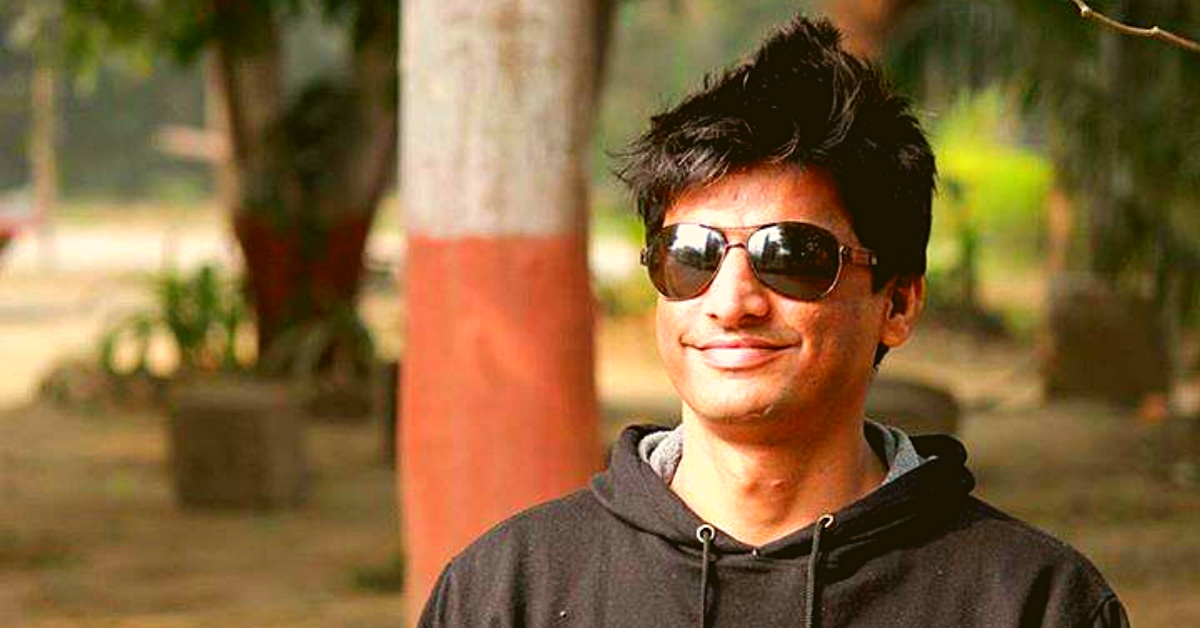 Life-changing experience
"People were speaking in a language I knew but wasn't very comfortable speaking and had difficulty understanding. A variety of accents were going around, and I had a hard time gauging them. I wanted to be one of them but scared at the same time," he recalls.
For a moment, things did look hopeless, and some of his friends suggested that he drop out and opt for another course. Instead, he stuck to his decision and worked his way around the institution which would shape him in more ways than one.
Besides learning from qualified and experienced professors, including luminaries like Shivshankar Menon, what he found was a college that accepted and embraced him with open arms.
Within one year, he taught himself English with the assistance from fellow students and teachers while interacting with them extensively.
The then principal Dr Valsan Thampu gave educational morning assembly addresses and engaging extra-curriculars—the Planning Forum, informal discussion groups, Debating Society and Gandhi Study Circle. The college also introduced him to publications like The Hindu, Frontline, and Economic & Political Weekly.
"My time at St Stephen's College fundamentally transformed me for good. I can't even find ways of thank them. Another facet of the institution that really helped me was the extra-curricular activities. Also, I was lucky to have such understanding and compassionate teachers," he says.
After graduating from St Stephens, he enrolled for his Master's Degree in International Relations at the Jawaharlal Nehru University (JNU). While St Stephen's nurtured and transformed him, what JNU brought was a fundamentally diverse experience.
"Everyone from a son of a rickshaw puller to those from elite families was seen sitting together and discussing their ideas on the Indian democracy. People from a variety of backgrounds and ideologies would come together and posit their solutions for society's many problems. There was a diversity of ideas while we interacted with each other, and at times diametrically opposite ideologies would clash through words and deliberations. What JNU taught me was the value of tolerance and respecting the other despite my disagreements," informs Satender.
Navigating the education system
How did Satender navigate the education system, despite his disability?
Until Class 10, he depended on Braille.
"Then, my local guardian, Mr Harish Kumar Gulati, helped me purchase a computer, which I used to read e-books besides developing audio recordings to recall lessons. Obtaining the screen-reading software, which reads out aloud whatever appears on screen, was a game-changer. It's almost like reading through your ears. I would either download a PDF or e-book off the internet and read it through my screen-reading software. For newspapers, however, I would subscribe to the e-paper, and the software takes care of the rest. The process was fairly easy," he informs.
Another way would be to store books and recorded lessons onto a pen drive and listen to them later.
"There is more than one way to complete a task. Once an obstacle comes before you, there are alternative ways, and you can find it. Whenever you're stuck at a dead end, I want to remind people that there is an alternative provided you keep an open mind," he adds.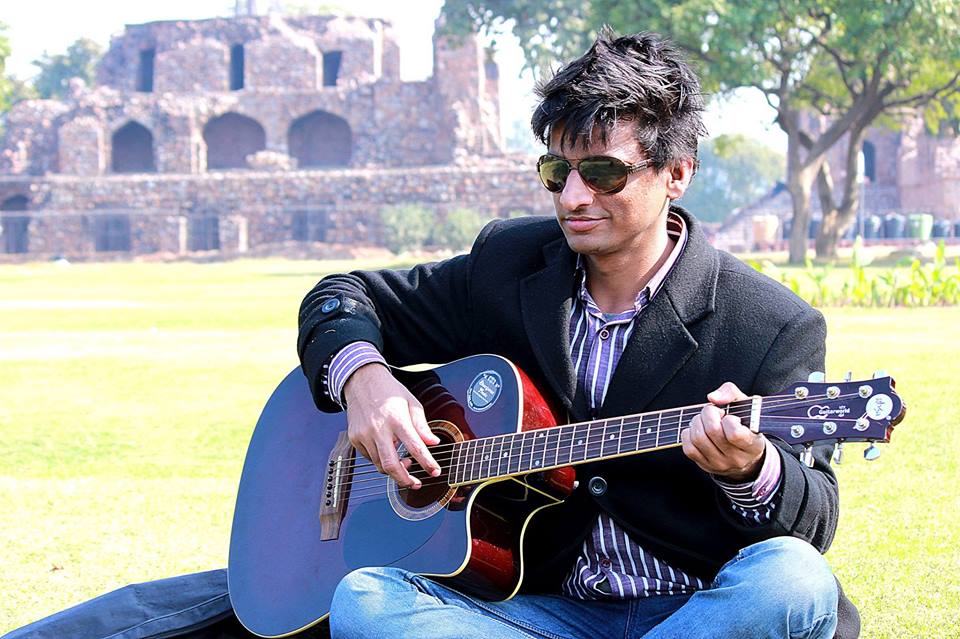 Overcoming further struggles
After obtaining his MA Degree, he enrolled for an MPhil at JNU. It was during his MPhil that he began teaching at the Sri Aurobindo College, Delhi University, while also deciding to write the civil services exam. He first appeared for the exam in 2016, but things did not work out due to other academic commitments. The following year, however, was even harder and rife with obstacles that could destroy the hopes and aspirations of any person.
Merely a month or two before writing the Mains paper in October 2017, he was afflicted by a severe intestinal infection that left him weak with a long recuperating spell upending his preparations.
"At this very low point in my life, my friend Sachin Chandel told me to cheer up, saying these would be the stories I would share one day, once I crack the exam. At the time, I didn't think that I could embrace these hardships. But I persevered, finishing my M.Phil., and also starting my PhD from JNU, which focused on addressing issues of sovereignty in the cyberspace," says Satender.
Thankfully, the following year went very well for him due to the support shown by his girlfriend, a school teacher in Delhi, who wishes to remain anonymous.
"Though I was living in a hostel, she made sure that I ate well, stayed calm and composed. She supported me through all these hardships. I owe a great deal to her. Thanks to her, I did not suffer from any health-related issues or undergo any stress," he says.
The results of this perseverance are now visible for all to see.
"For my parents, who really struggled through life undergoing multiple adversities, this was the best I could give them. Hearing them speak of my achievement with pride in their voices makes it all worth it. It was wonderful to see my relatives and people who I hadn't even met, throng our residence in Amroha to congratulate my parents. My mother's photo even appeared in the local newspaper," shares Satender happily.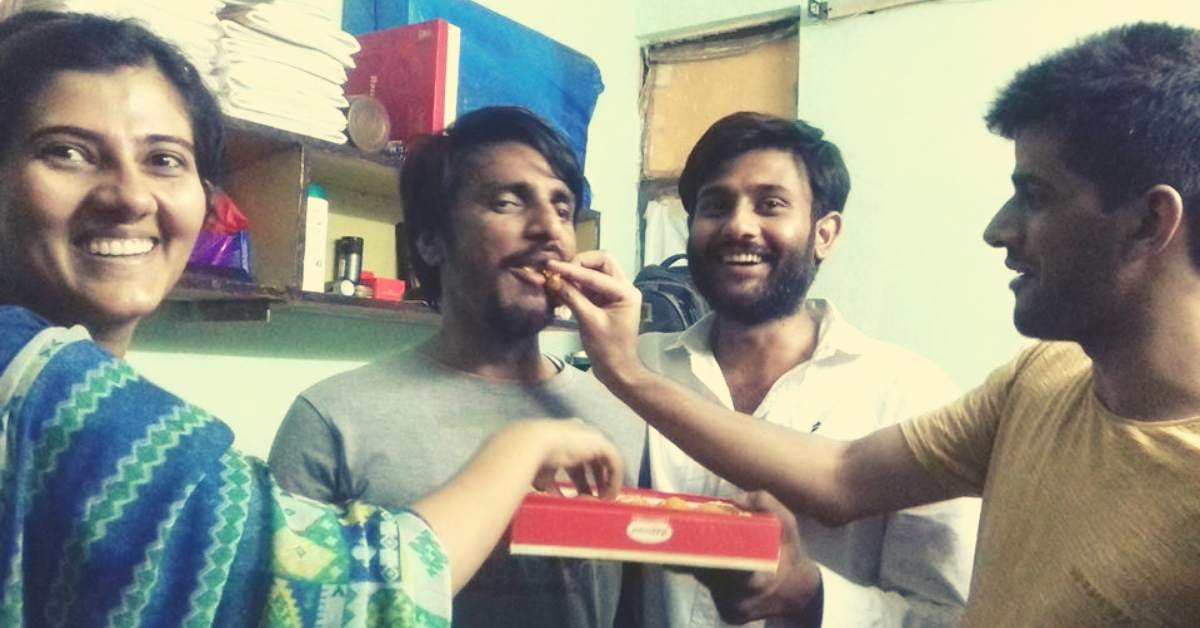 Why Civil Services?
The biggest challenge in life Satender faces is dealing with the prejudices and judgement of other people when they find out he is visually challenged. He absolutely loathes the idea of people seeing him as some object of pity.
"By cracking the civil services exam, I wanted to prove that a body, with its physical limitations, is never an obstruction in the realisation of your goals. Notions of disability or able-body do not define who you are. Just take the example of the late Stephen Hawking. Secondly, the civil services throw a diversity of challenges. I wanted to make sure that while meeting these challenges, I prove to society that these preconceived notions they have of someone who is visually challenged are unacceptable. I hope these challenges will refine me during my time in public service and contribute to society," says Satender.
Also Read: UPSC Results 2019: Meet This Year's Top 5 Rank Holders & Their Crucial Mantras
For UPSC aspirants, he has a few simple tips:
-Have faith and love yourself
-Keep your head down and work
-Revise, revise and revise. Instead of reading ten books one time, read one book ten times.
-Finally, be consistent with your preparations.
"If you keep these things in mind, you'll be surprised by your abilities. Success and failures are just a means to larger goals in life. Cracking the UPSC isn't the final goal, but the means to proceed towards greater things," signs off Satendra.
(Edited by Saiqua Sultan)
Like this story? Or have something to share? Write to us: contact@thebetterindia.com, or connect with us on Facebook and Twitter.