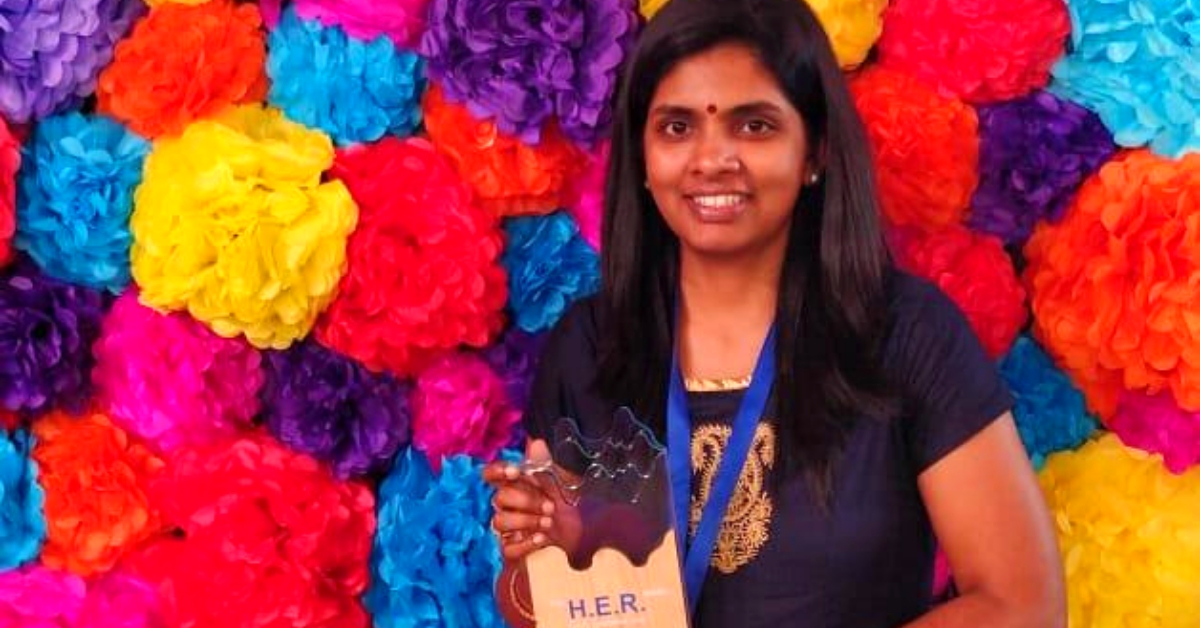 By selling sarees, Shanmuga Priya earns a minimum income of Rs 1.5 lakh every month, and the amount only increases during the festive season!
Five years ago, if someone had told Chennai-based Shanmuga Priya to consider becoming an entrepreneur, she would have laughed at the implausible suggestion.
Today, she runs a retail saree business named 'Unique Threads,' which is entirely powered by WhatsApp and other social media channels, through a network of 16 groups with 250 retailers and over 86,000 resellers.
What is more, she earns a minimum income of Rs 1.5 lakh every month, and the amount only increases during the festive season!
But things were very different for Shanmuga Priya before she forayed into this unconventional path.
The former HR professional was wrapping up a decade of work when her mother-in-law's health began to fail. A few months later, she passed away.
Unlike many others, the two did not share a typical relationship and were extremely close—so much so, that Shanmuga Priya thought of her as her own mother. Naturally, she was completely shattered by the loss.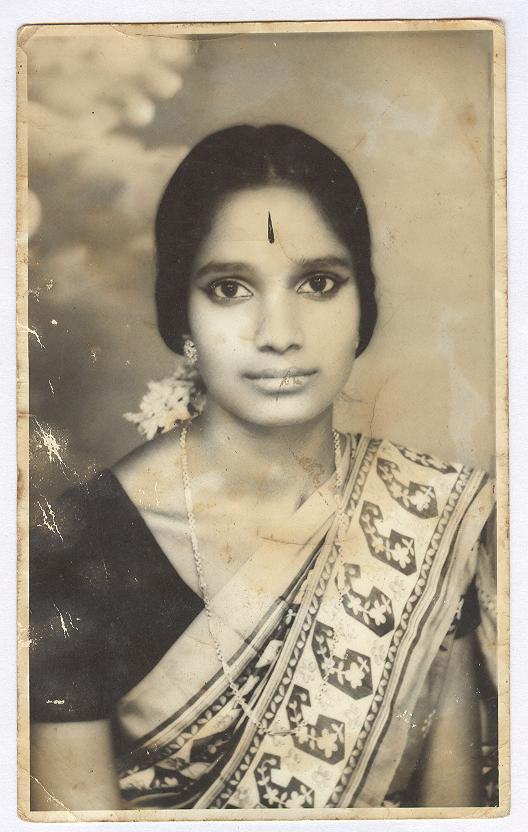 Life had come to a standstill for her, but the circumstances were such that she had to immediately quit her job and shoulder responsibilities that her mother-in-law had been overseeing.
At the time, her baby boy was three months old, while her husband, Hari, was undergoing work-related training in Delhi.
Having worked since the day she had graduated from college, Shanmuga Priya wasn't used to sitting idle at home and this only added to her misery.
"It was during this time my husband told me about how his mother had singlehandedly raised him and his siblings, by going door-to-door and selling sarees. She had faced her fair share of struggles but ensured that nothing affected the well-being of her children. Her story inspired me so much that I thought of giving it a try," she says to The Better India.
The year was 2013. Starting with a meagre investment of less than Rs 30,000, Shanmuga Priya visited a few local markets to purchase sarees.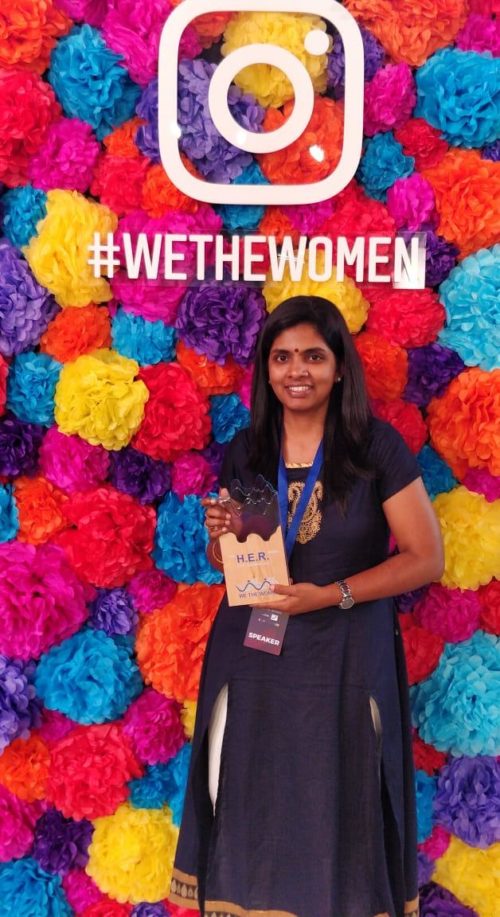 "I displayed the sarees at home and informed the neighbours, who spread the word among their friends and acquaintances. There was a steady stream of visitors, but watching them spend hours rummaging through the sarees, and only People would come home all the time and only buy one, after rummaging through many. It became stressful, and I often wondered if I had made the correct decision," she recalls.
The silver lining came when she decided to click and share a few pictures of the sarees with her best friend from college, who then went ahead and shared it in an Alumni group on WhatsApp group.
"Within a week, all the stock that at my place was booked. I still remember the day when I couriered the first package. This kind of business model, which was yet to catch up, somehow clicked for me and since then, there has been no looking back," shares a proud Shanmuga Priya.
She closed the walk-in store at home and started selling the sarees only through WhatsApp. Many customers reached out to her asking if they could resell these and Shanmuga Priya was more than happy to oblige.
"Most of these were homemakers, college students and sometimes, small-scale entrepreneurs, for whom reselling my sarees would bring home a decent income. What worked in my favour was the uniqueness of my products, which I'd personally selected and styled," she explains.
Soon, the large volumes of customer interactions led her to take Unique Threads to a wider platform, namely, Facebook, on 8 March 2013.
This move boosted sales further, so also started a reseller group on Facebook, which today comprises nearly 86,000 members!
"Here, people share requests for a particular style or exchange contacts—anything and everything that helps in our network growth. I've even received orders from countries like Australia, Germany and the Netherlands," she shares.
While earlier she used to get the sarees from distributors, Shanmuga Priya felt the need to begin purchasing them directly from manufacturers.
"This allowed me to travel and meet the makers of products. Additionally, I also obtained extensive knowledge about different types of fabrics and the business of saree selling. I wholeheartedly acknowledge the support I received from wholesale sellers because they are usually not very forthcoming and it can be difficult for a newcomer. However, in my case, their guidance played a crucial role," she adds.
Her success story became so famous that WhatsApp turned it into a short documentary. You can watch it here.
While doing business through online marketplaces has gained momentum in recent years, and there are many competitors out there, Shanmuga Priya reiterates that their USP is in the uniqueness of their products, which have often become trendsetters.
"For instance, today, Kalamkari has become a rage across the world. However, when we started out, it was not so. I honestly believe, our products, along with word of mouth, did the trick," she shares.
Currently, Shanmuga Priya is supported by a staff of six, and they operate from the first floor of her home in Kovur. All the sarees and materials are stored and packaged for delivery from here itself. On average, they can sell a minimum of 80 sarees every day, which doubles with the onset of the festive season.
While many have advised Shanmuga Priya that she should progress from WhatsApp and incorporate more visible business models for better returns, she clarifies that this business was never kickstarted with a commercial agenda.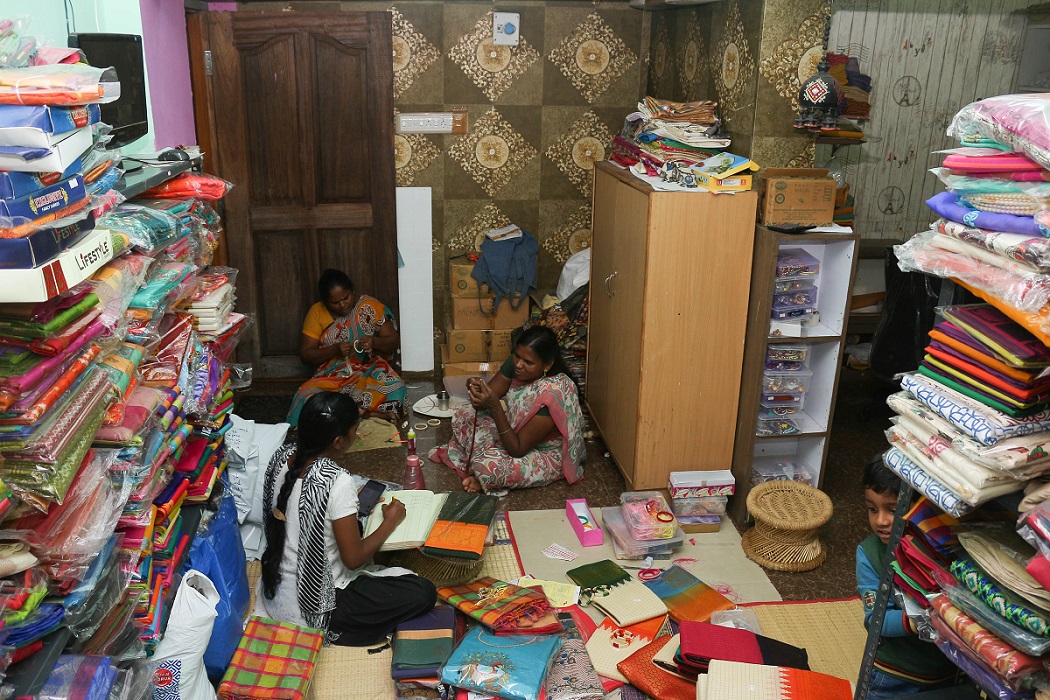 "I feel that being visible out there doesn't mean everything and businesses can be done through such models as well, as Unique Threads has successfully proven in the last five years," she concludes.
Shanmuga Priya's persistent belief, hard work and commitment to a business which she set up from scratch was instrumental in catapulting it to unimaginable heights.
---
You may also like: Meet The Engineer-Farmer Earning Lakhs With Organic Bananas, Sugarcane & WhatsApp
---
We are in complete awe of this inspiring lady and wish her the very best.
You can look up Unique Threads on Facebook here. You can also reach out to them on Whatsapp at 09710402535.
(Edited by Gayatri Mishra)
We bring stories straight from the heart of India, to inspire millions and create a wave of impact. Our positive movement is growing bigger everyday, and we would love for you to join it.
Please contribute whatever you can, every little penny helps our team in bringing you more stories that support dreams and spread hope.