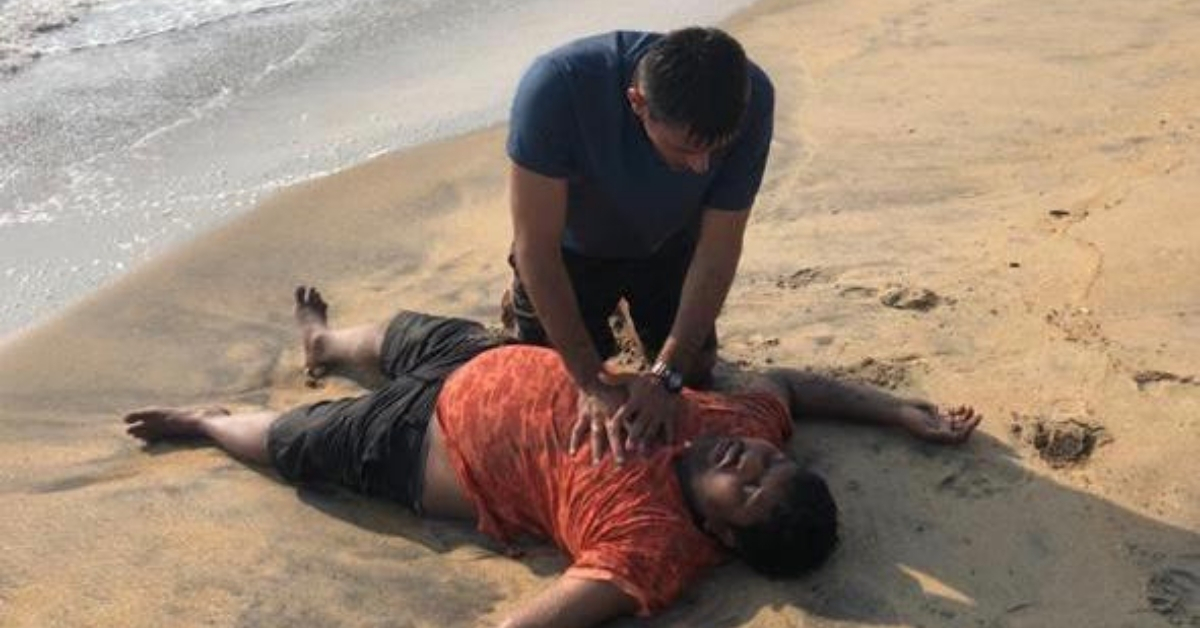 "As an armed forces officer, it is our duty and responsibility to help anyone in need. And that's exactly what I did."
The sun was strong on the Vypin beach in Kerala. Lieutenant Rahul Dalal was enjoying the view while relishing an ice-cream with his wife when he saw a crowd gathered near the shore. Curious, Rahul ventured further and saw a hand rising out of the water. In an instant, he knew what was happening.
A man was trying to fight his way out of the water, shouting for help, but the strong evening currents had him in their deathly grip. Without a moment's hesitation, Rahul dove into the sea, swimming as fast as he could toward the drowning man.
A Lieutenant in the Indian Navy, Rahul has been serving the Navy since 2014. The Better India (TBI) got in touch with the brave soldier to know more about this incident.
"I saw him struggling in the water, and a crowd had assembled. Immediately, I asked my wife to call the ambulance and dove into the water. Thanks to my training, I am a fast swimmer and could reach him within a minute.
The currents were quite strong, but that wasn't our only problem. The victim, Dileep Agarwal, is a non-swimmer," recalled Rahul.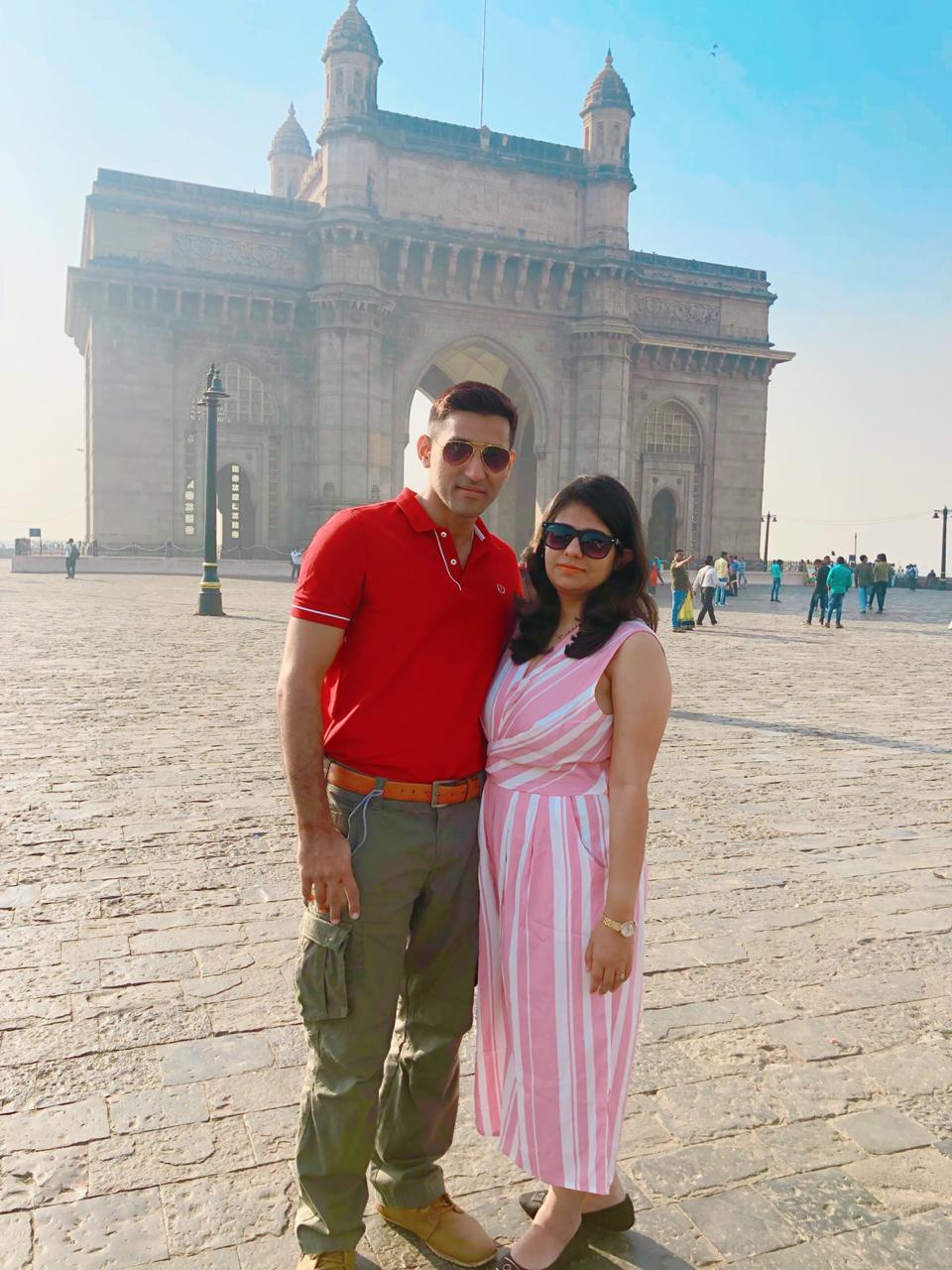 This compounded the rescue operation for the young lieutenant as a frightened Dileep grabbed Rahul's head in a frantic attempt to save himself and tried to climb on his shoulders, pushing him further down. Just as Rahul escaped from his grip, the victim held his neck tightly, making it difficult for him to breathe.
However, the lieutenant managed to loosen Dileep's grip, approached him from behind and started speaking to him. He mentioned that he is a Navy officer and can save Dileep's life if he just held the lieutenant's shoulders and let him lead.
Soon enough, both the victim and Rahul were moving toward the shore. It isn't unusual for a crowd to get petrified at a scene like this. Perhaps most of them lack the confidence to save a drowning person's life, especially an adult, which is what stopped them from swimming to Dileep's rescue.
"The officer also had to deal with the desperate and panicked victim who was pulling him down, putting both their lives in danger.
The officer calmed the victim and made him hold onto his shoulders, after which he started swimming toward the beach.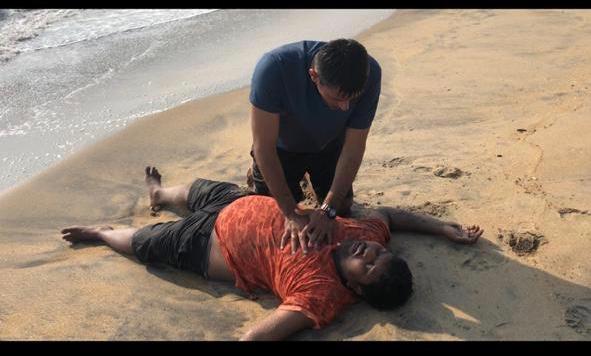 Rahul mustered all his strength and managed to reach the shore with the help of some locals," a post on the official Facebook page of the Indian Navy reads.
On reaching the shore, Rahul realised that Dileep had stopped breathing. It had taken the Lieutenant a minute to reach the victim, but due to the panic-induced struggle, it took them 20 minutes to reach the shore. Within this time, Dileep had swallowed too much water and along with that, algae and seaweed.
---
You may also like: Manipur's 'Miracle' IAS Officer Wins Hearts Again, Comes to the Rescue of Poor Mizoram Boy!
---
"As soon as we reached the shore, I checked his breathing and pulse. His pulse was close to normal, but he had stopped breathing. So I opened his mouth and realised that his air passage was blocked by bits of leaves and seaweed. I rested his neck in a way that the air-passage gets cleared and took out the garbage he had taken in. Then, I performed CPR on him for a good two to three minutes before he finally threw up," the 27-year-old told TBI.
By the time Rahul resuscitated Dileep, the police and the ambulance had reached the location, thanks to Rahul's wife.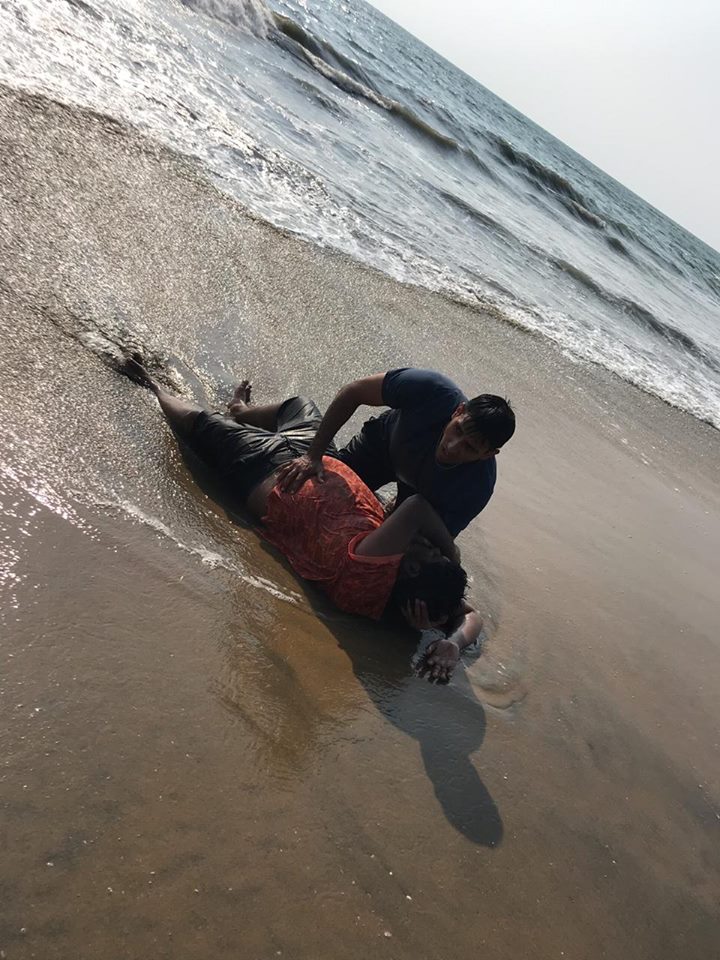 They took charge after that and sent Dileep to the Kochi Government Hospital where he is now doing well.
"As an armed forces officer, it is our duty and responsibility to help anyone in need. And that's exactly what I did. The incident occurred on Friday, April 5 and on Saturday, I was in Mumbai for a marathon. Dileep had called me then, but I could not answer his calls till Sunday. He thanked me and told me how it all happened," Rahul shares.
As it turned out, Dileep was on his honeymoon in Kochi and had reached the place that same morning. His wife was supposed to join him in the evening. Meanwhile, he decided to visit the beach and saw some people bathing in the water. Dileep unwisely chose to do the same when the currents started pulling him down.
---
You may also like: IPS Officer's Intelligent Protocol Rescues 450 Minors, 100 Trafficking Victims In A Year!
---
"Dileep is a non-swimmer, but he still took a risk which could have been fatal. The waters are not always safe, and one must not trust them blindly. If you can't swim, it's best not to enter the water without trusted friends to help you. If not for me, we could have been looking at an unfortunate event right now. Stay safe in the waters," Rahul advises.
An accident is an unexpected, unfortunate incident that happens suddenly. It is unavoidable. But some accidents can easily be avoided if one acts with good sense and caution. In light of what could have happened to Dileep had Rahul not been passing by, Murphy's Law makes more sense than ever, "If something can go wrong, it will."
(Edited by Saiqua Sultan)
Like this story? Or have something to share? Write to us: contact@thebetterindia.com, or connect with us on Facebook and Twitter.