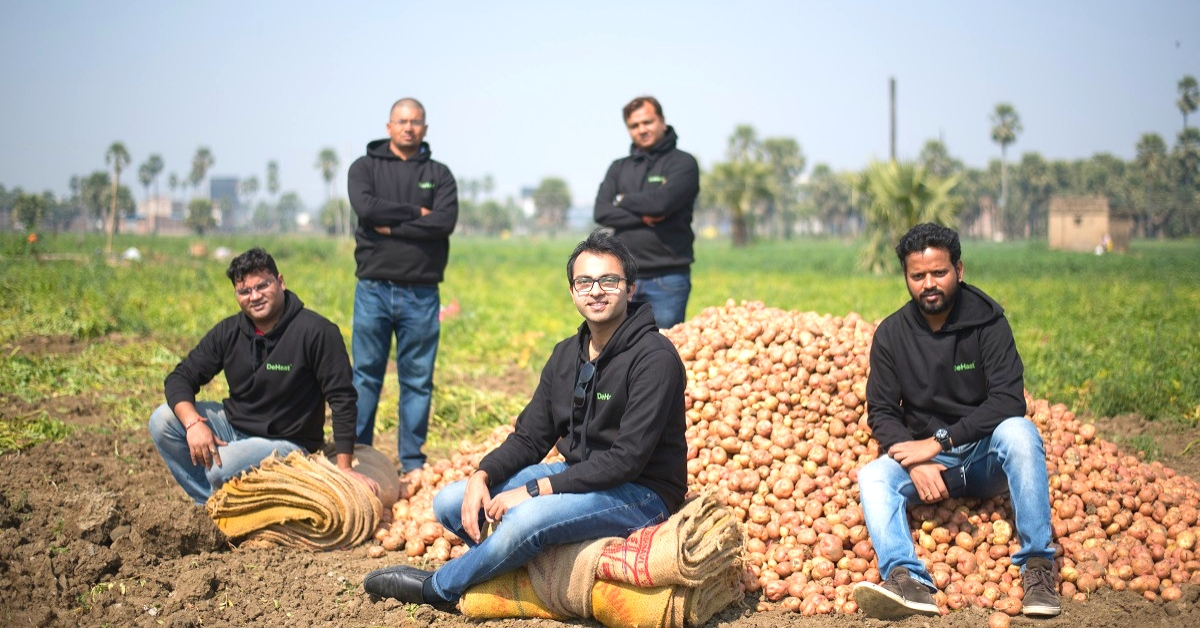 DeHaat is not merely shaking institutional structures that have constricted Indian farmers for decades, but also helping them earn more, make better choices and live better lives!
Born into a family of farmers in Chhapra district, Bihar, Shashank Kumar, didn't know if he would ever come back home. Studying in a local school until Class 3, he was eventually compelled to leave the state for better academic and professional opportunities.
Today, the agritech startup he founded, DeHaat, is serving over 65,000 farmers in Bihar, Uttar Pradesh, and Odisha. It helps them connect with agricultural input suppliers and buyers for their produce.
"Living in a farming community, I saw first-hand the everyday struggles of farmers. However, after Class 3, I was compelled to leave the state to study and work, never to return. After I graduated from IIT Delhi in 2008, I worked as a business consultant in the supply chain industry with major multinationals like Unilever, Mother Dairy, Britannia and PepsiCo," says Shashank, in a conversation with The Better India.
Exposure to the other side of food supply chain was the trigger he needed to start DeHaat. He saw that both ends of the supply chain were struggling. While demand was growing and price inflating, neither consumers nor farmers were happy.
This discrepancy is what triggered the creation of DeHaat, says Shashank.
He came back to Bihar in 2012, began working there and got his friends from IITs and IIMs to join his venture.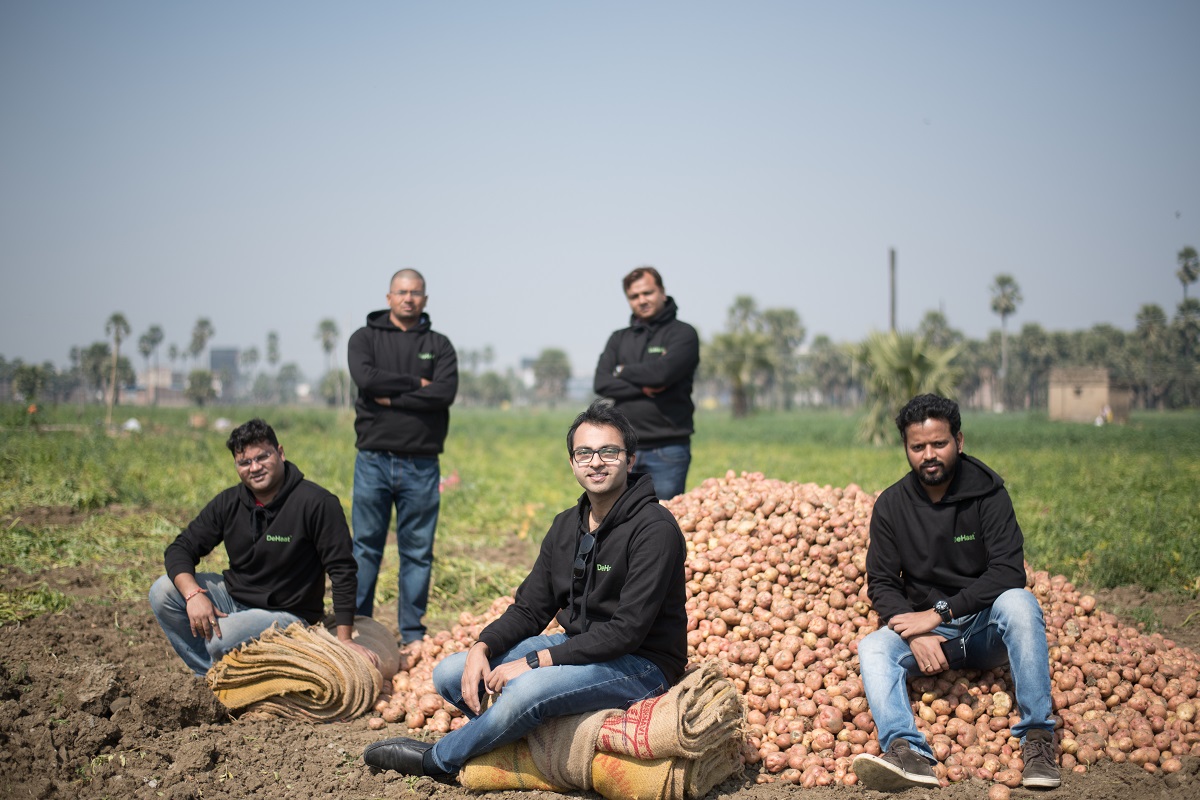 Today, the founding team also includes IIT Kharagpur and IIM Ahmedabad alumnus Shyam, besides NIT Jamshedpur alumnus Amrendra Singh, IIT Dhanbad alumni Adarsh Srivastava and Abhishek Dokania.
Problem statement
Most farmers DeHaat deals with are ones with small landholdings, a definitive feature of Indian agriculture. Take the example of Bihar, where according to the National Bank for Agriculture and Rural Development (NABARD), the average size of landholdings is a measly 0.5 hectares. Although the number of transactions these farmers undertake is high, the volume is small.
To access farm inputs (fertiliser, pesticide, seeds, machinery), crop insurance, credit, and avenues to sell their produce, these farmers rely on multiple channels.
However, these channels and the resources they provide aren't available to farmers in the vicinity of their farmlands.
"These multiple channels aren't synchronised with each other. For example, the directions a farmer receives from a government advisory does not necessarily consider the specific inputs he/she has used. The inability of these channels to interact with each other becomes a source of inefficiency," says Shashank.
Also, less than eight per cent farmers have access to structured credit. They must borrow from moneylenders at exorbitant interest rates. Although banks do have a strong mandate for priority sector lending, according to them, they can't find the right profile of farmer to lend. It's the same situation with crop insurance.
Worst of all, farmers do not have any control over how their produce is sold to distributors. Right from pricing to the way inventory is handled, it all depends on the distributor and a thick layer of intermediaries.
DeHaat claims to address these significant supply chain bottlenecks and bring all these services—delivery of agricultural inputs, issuing crop advisory and establishing market linkages for farm produce—to farmers under one roof close to their land.
What services do they offer?
Farmers can place orders through the DeHaat mobile app, helpline, or physical centre. These orders are then sent to microentrepreneurs identified from the local community and trained by DeHaat; the orders are completed the same day.
According to the startup, each microentrepreneur-run centre caters to 600-800 farmers within a 3-5 km radius.
"Based on the farmer profile (location, crop, soil conditions and seed variety), we offer a customised and free crop advisory service every week. For example, this week, if a farmer is growing a variety of tomatoes, we advise them on when to irrigate, what preventive measures they can take to save their input cost, how they can enhance soil fertility, and so forth. They can sell their produce through this platform to bigger buyers like ITC, Godrej, Reliance Fresh, Metro Cash and Carry, and Spencers, among other major retailers, exporters or traders," says Amrendra. He leads Agri Input & Crop Advisory activities at DeHaat.
Pramod Kumar, a farmer from Vaishali district, associated with DeHaat for the last four years, has an interesting story. He purchases seeds and seeks advice. Struggling with conventional farming with no real access to markets or inputs, thanks to DeHaat, he has now taken to organic farming. At the microentrepreneur centre, vermicompost, organic products and manure are available.
"After cultivation, my ready produce is taken away to the market immediately, which saves time and rent on storage space. Instead of buying inputs from the market, I use DeHaat's services which helped me save around 20 per cent of my usual expenditure. From nearly nothing, I save around Rs 5,000 per year. My onion production increased to 4-5 quintals from the previous 2.5. Given the benefits, I will use a larger portion of my land for onion production instead of the standard paddy or wheat," says Pramod.
This concept isn't novel, but the Patna-based startup has developed a platform for microentrepreneurs which ensures complete institutional support, round-the-year engagement, and consistent cash flow.
As per the model, the same microentrepreneur sells farm inputs to farmers, visits their fields, captures crop-based queries, collects critical data points and aggregates farm, besides rendering other services. Irrespective of the microentrepreneur's background, the startup has a standardised process to provide all these services to farmers. Essentially, the person's job is the last mile aggregation and delivery of inputs.
This DeHaat centre is based on a franchise model where the microentrepreneur invests and draws profits from the daily operations. The head office provides performance incentives for set targets.
"I make a monthly income of approximately Rs 18,000 through DeHaat operations, selling farm inputs. My work includes conducting field visits, understanding what the farmer needs and facilitating all the necessary interventions," says Ramesh Sah, a DeHaat Coordinator in Lalsaraiya village in West Champaran district. He has been running a centre since May 2016.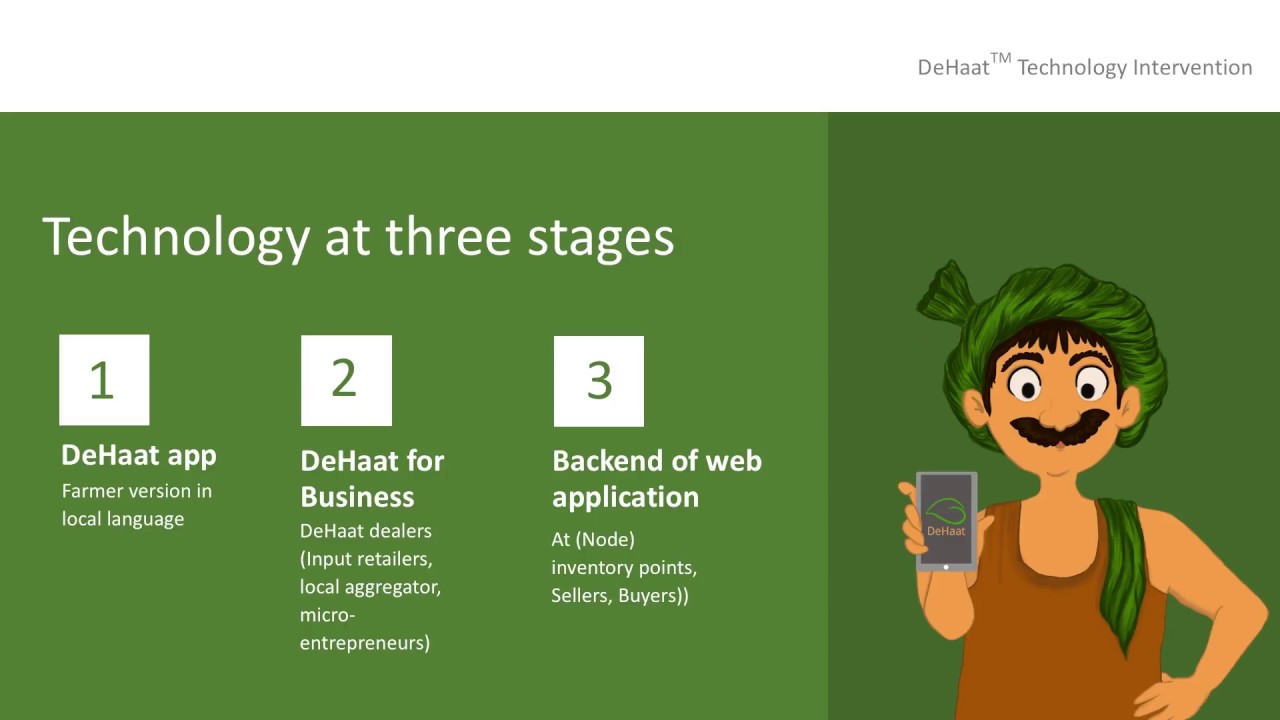 Shashank adds, "If farmers require any services, they reach us on our call centre. We have a robust backend which gives us a complete picture of the farmer's background the moment they call. This helps us offer customised solutions. In a 50-60 km catchment area, we have a regional warehouse, and whichever input inventory is available at DeHaat, is supplied by our regional warehouse. Against each inventory, there is a price listed, and the microentrepreneur makes an entry on the platform against each transaction, so we know which farmer transacted, the quantity they bought and the price they paid."
Similarly, when they buy crop produce, they follow the same process.
Now, the price they pay to the farmer is transferred directly to their bank account, thanks to the Pradhan Mantri Jan Dhan Yojana (PMJDY). It is a scheme of financial inclusion for affordable services by the central government.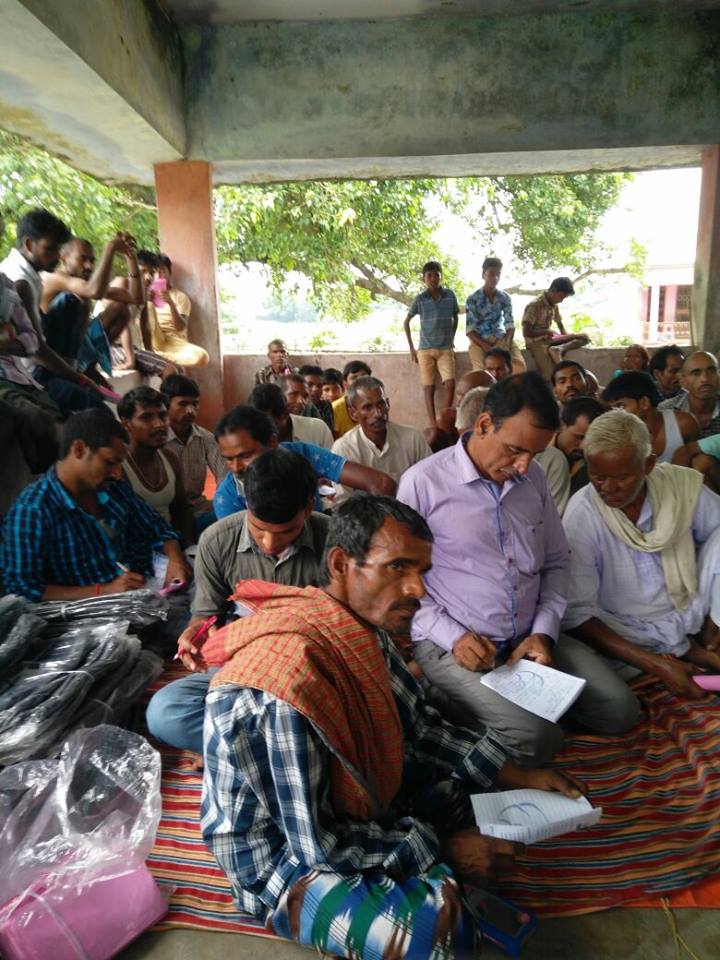 There are enough digital or physical checks and balances because microentrepreneurs enter critical data points. At each warehouse, they have a team overseeing the process. These teams are closely linked with the microentrepreneurs, who crosscheck their work, provide them with day-to-day support in terms of training, capacity, and help with the technical queries of farmers. There are eight warehouses/hubs that contain 162 DeHaat franchise microentrepreneurs.
"We are working closely with 64,000-65,000 farmers across Bihar, eastern UP and a few districts of Odisha. In the next 12-14 months, the startup aims to deepen its networks in these three states. More than 70 per cent of our revenue comes from the sale of farm produce to major retailers, with the rest coming from selling farm inputs. We charge nothing for crop advisory. In the past nine months alone, more than 30,000 tonnes of farm produce like corn, wheat, vegetables, chillies and litchis have been sold on our platform, thus establishing a single chain between farmers and institutional buyers," informs Shyam. He drives the technology development at DeHaat.
Moreover, it has delivered more than 26,000 orders worth of farm inputs, and 86,000 sessions of advisory to farmers over a recent three-month span, he adds.
Meanwhile, all the internal data DeHaat collects allows them to gauge yield projections, estimated harvesting time and quality for other stakeholders as well.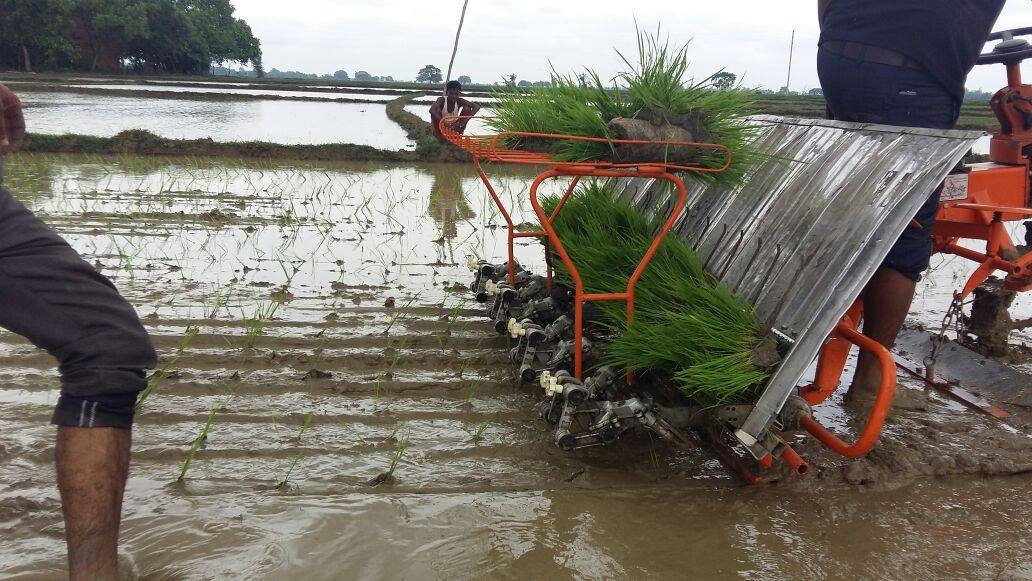 Convincing farmers
Founded in 2012, the initial challenge was to understand how farmers survive. Until 2014, Shashank and his team sought to understand local farmers in Bihar. While DeHaat thought the technological solution would work, there was serious resistance from the farmer community. Despite poor returns, farmers didn't want to change.
"We realised that you have to be with them all the way. Our first step was to aggregate the produce of some farmers, take it to a bigger market and ensure better prices for them. However, their actual problems start before the sowing begins–which crop variety to grow, quality of seeds and technical support. After tackling these concerns, remains the question of acquiring better market access for them," says Shashank.
He adds, "We also try to understand their psychology. Every village and farmer have a bad story–some government authority, non-profit or private player came, promised them something, and couldn't deliver. If you see their unit economics, data says that for any Indian farmer, the annual income from agri is Rs 70,000-80,000. Now, whatever you pitch, you must be careful about gauging how much they can afford. After so many bad experiences, they have a fixed mindset. The few who are willing to change, can't because of affordability. If you can guarantee them market linkage, they will join you."
With over 520 different farm inputs, partnerships with UPL Ltd, IDBI Bank, IFFCO, DuPont, Pepsico, Bayer Ag and Yara International, and over 100 institutional produce buyers who directly purchase from farmers, DeHaat has managed to set aside many concerns.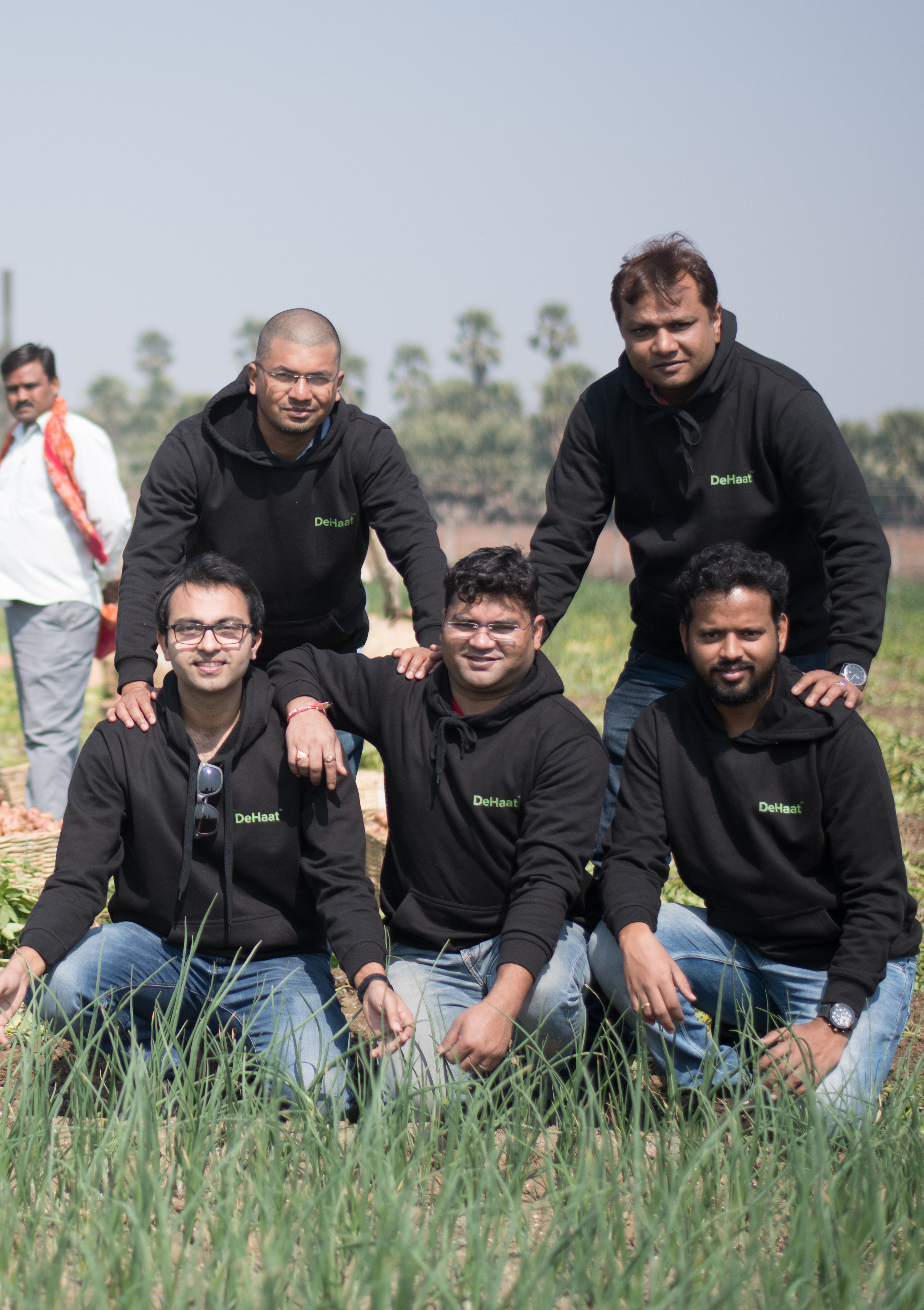 Then, there is the issue of trust.
With somebody from the local community representing the startup (microentrepreneurs) and the presence of physical infrastructure (microentrepreneur centres and warehouses), farmers possess avenues for recourse in case something goes wrong. Moreover, this platform is available to them all through the year.
"Finally, there are no compulsions on farmers to grow certain crops, buy certain inputs or sell through us because they are getting customary advisory from us. Advice is free. They can register with us, receive crop advisory, and depending on their needs, either buy or sell through us. It's up to them. Our role is to bring everything under one roof and let them choose what they need. That's how we win their trust," says Shashank.
---
Also Read: IIT Grad Quits Singapore Job to Teach Poor Kids From 11 Flood-Prone Assam Villages!
---
For decades, governments have struggled to address these basic structural challenges. With the private sector taking a greater interest, and technology playing a bigger role, some of the old structures that constricted the farming sector are slowly being shaken loose.
DeHaat, however, is not merely shaking these structures, but making a real difference to the lives of farmers, the people supplying food to all of us.
To know more, look up DeHaat's website or write to them at contact@agrevolution.in.
(Edited by Shruti Singhal)
Like this story? Or have something to share? Write to us: contact@thebetterindia.com, or connect with us on Facebook and Twitter.
We bring stories straight from the heart of India, to inspire millions and create a wave of impact. Our positive movement is growing bigger everyday, and we would love for you to join it.
Please contribute whatever you can, every little penny helps our team in bringing you more stories that support dreams and spread hope.
Tell Us More