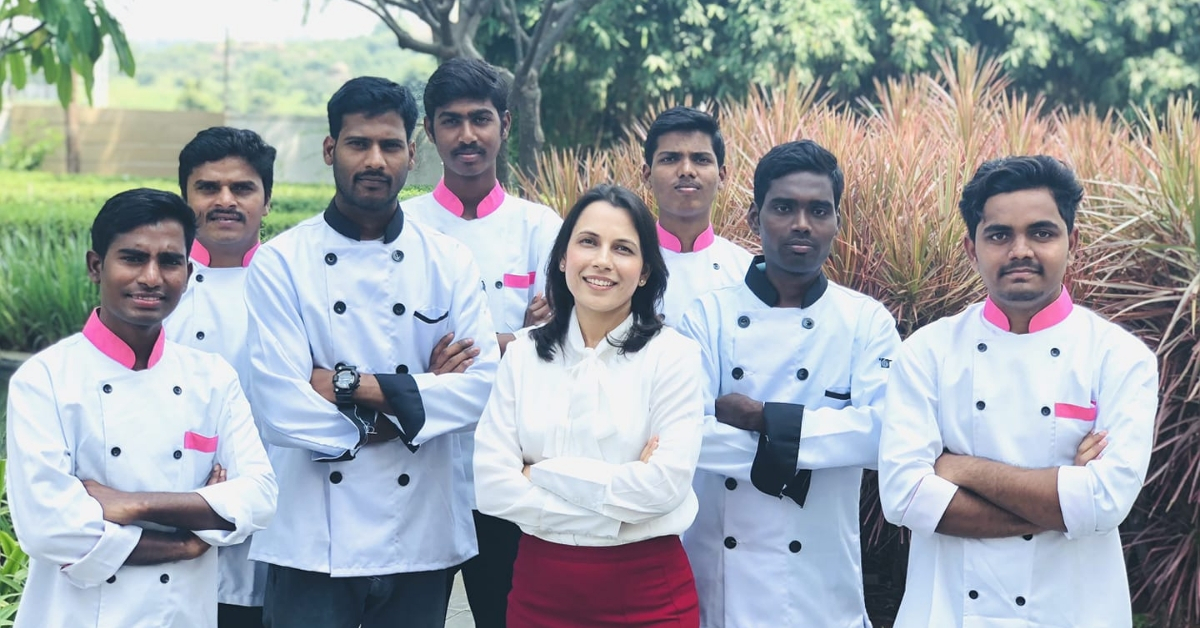 Hyderabad-based 'Greens and More', a healthy one-stop shop destination provides a meal tailored to your body needs at an affordable rate.
What does it take to help you eat healthily?
A health expert who can list out healthy options for you? Or perhaps a personal chef who can prepare a proportionate meal? Or maybe a place from where you can procure fresh produce?
Sounds like a tedious process, doesn't it and one that can burn a hole through your pockets?
Hyderabad-based 'Greens and More', a healthy one-stop shop destination fulfils all those requirements, provides a meal tailored to your body needs and all at an affordable rate.
While some startups are born out of passion, others purely for monetary gains, and a few to provide solutions, Preeti Sinha's startup was born out of necessity.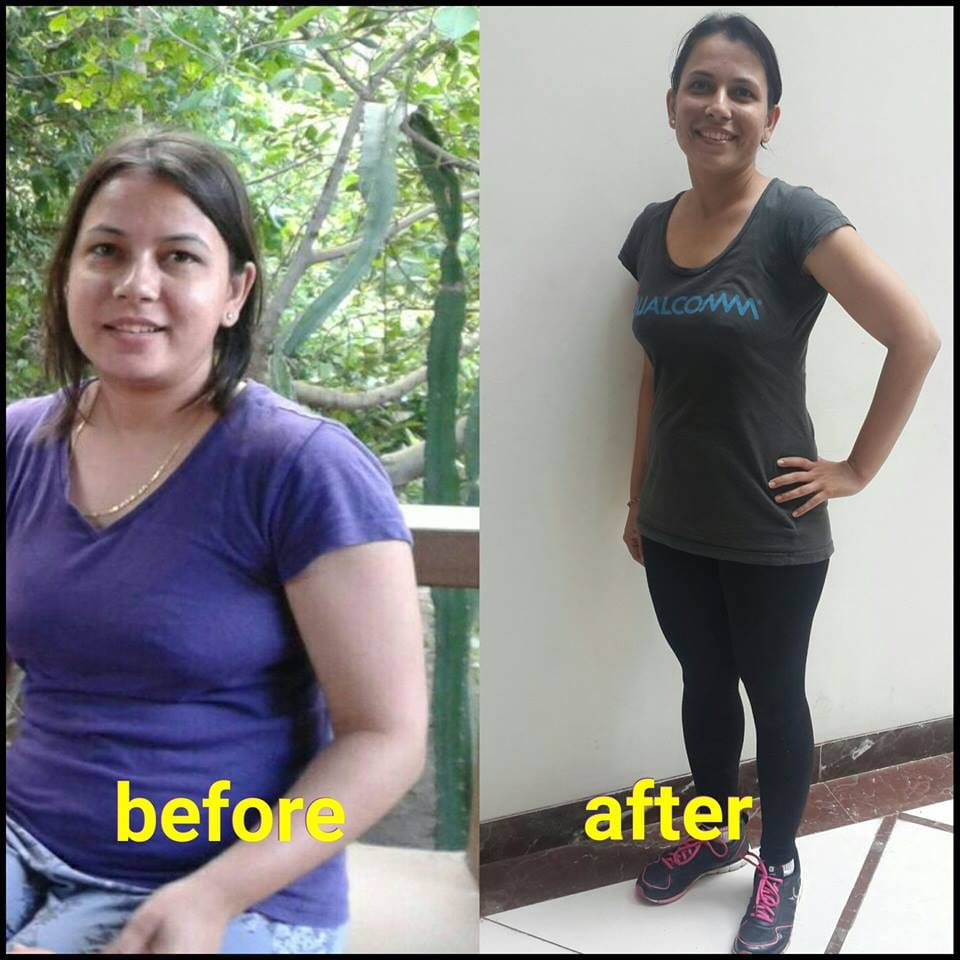 After giving birth to two daughters, Preeti had gained nearly 20 kilos of pregnancy weight and even developed Sciatica, a painful condition that affects the sciatic nerve in the lower back.  Along the way, it got worse as she started suffering from breathlessness and fatigue on a daily basis.
Speaking to The Better India (TBI), Preeti says,
Childbirth took a toll on my health as I became overweight and all my worst nightmares came true as I dealt with breathlessness, body pain and fatigue on an everyday basis. I was unable to fit in my old clothes, and that affected my self-confidence and esteem.
After returning to India from the United States in December 2013, Preeti joined aerobics classes where the importance of eating healthy and nutritious food was stressed upon. Though Preeti had several food options at her disposal, there was always a thing or two missing from the wholesome food.
"Meals kept on shelves are either not fresh or not wholesome. For instance, if there are sprouts in the salad, then the leafy vegetables would be less, or sometimes the fruit intake gets affected. A healthy meal will contain a mix all vitamins, proteins, carbs and fats like nuts, almonds, walnuts and proteins like legumes, pulses, dairy, and meat," she says.
Concerned about her health, Preeti started researching on the modern food pyramid,
I have done my BTech in electronics, and so I have no knowledge about healthy food. Months of research taught me the value of raw and natural versus processed food that helped in weight loss and at the same time provided all the nutrients.
With help from a few nutritionists and health experts, the 37-year-old prepared a salad that comprised green vegetables, fruit and sprouts. She followed the diet for a few months, received desired results and lost nearly 15 kilos.
The diet was successful as I no longer had to suffer from Sciatica or feel breathless while playing with my kids. I am more energetic and productive than ever. I have regained my self-confidence in this process. I firmly believe that proper and timely nutrition can do wonders for anyone.
Her weight-loss journey inspired Preeti to share her recipe among her peers in the fitness class. She distributed the salad for reviews during the morning class, and by evening Preeti's WhatsApp was chock-a-block with messages.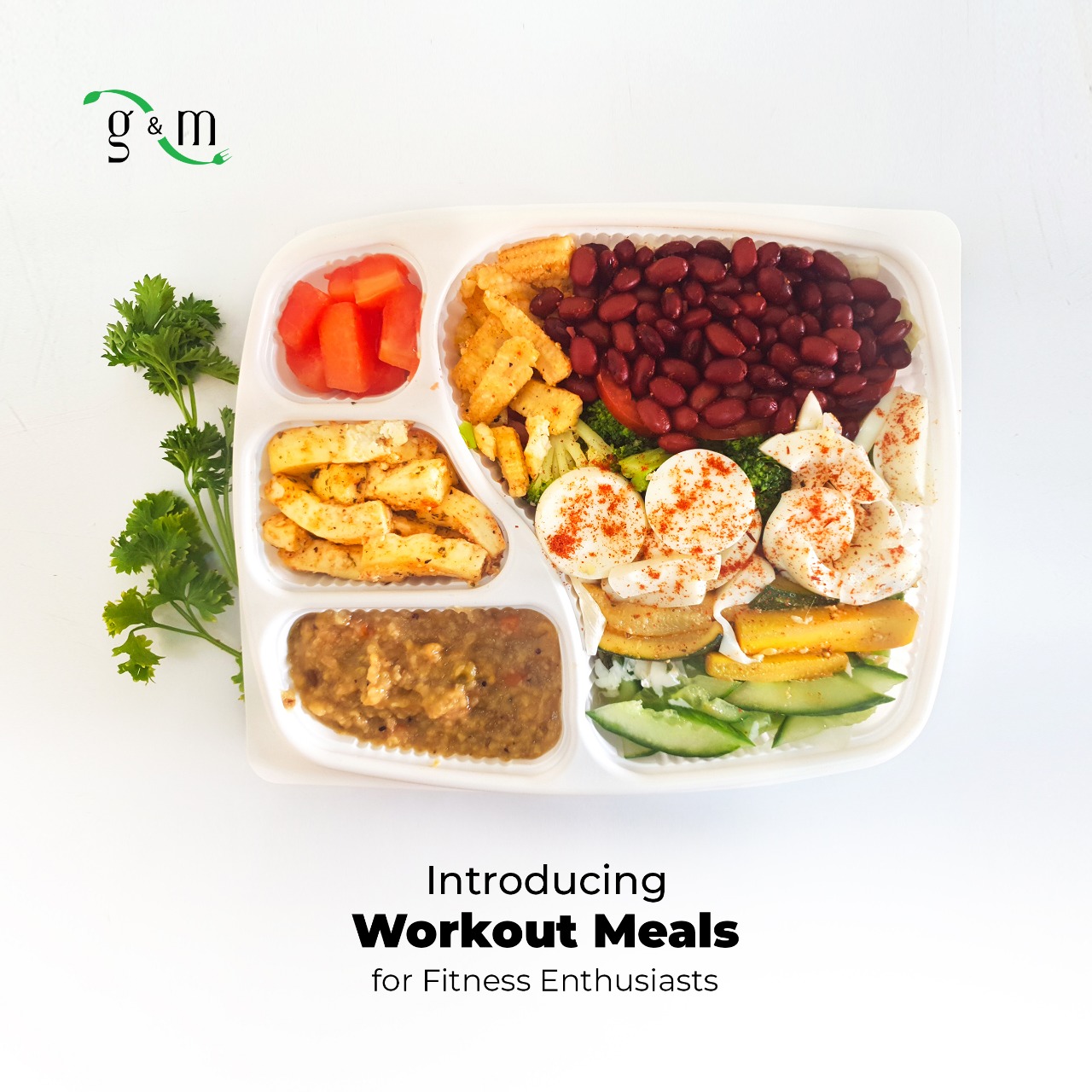 Nothing whispered to Preeti that this was the beginning of her new venture to provide a healthy lifestyle to the people of Hyderabad.
The response was overwhelming. I didn't expect so many people who were ready to buy a meal from someone who is not a health expert. What started as my personal objective to get fit turned out as a full-fledged business within a period of 18 months.
As for the funding, Preeti invested merely Rs 2,000 to supply her first order in the city. The bootstrapped startup generates revenue from selling their meals through subscriptions, website and WhatsApp. Preeti is a part of seven WhatsApp groups where people order their meals.
The profit I generated from my first order helped me get ingredients for the next order and so forth. We invested a part of profits in renting a place where our chefs would get complete privacy to prepare the dishes, she says.
For the initial couple of the months, she would prepare the 'Green' meals and deliver them herself. As the word got around, the number of people demanding her special meals increased.
Like for Dr Shailaja who has endema, the meal provided by Greens and More helped her reduce the swelling on her legs, "I have an autoimmune disease, and after I started having the salads, the swelling and puffiness on my legs and hands have reduced significantly."
Finally, with her family standing behind her in support of her initiative, she officially registered "Green's and More" in 2017.
She got nutritionists, health experts, chefs and farmers on board to make healthy meals based on a client's personal goal like workout, weight loss, inch loss, pregnancy, fertility and disease type.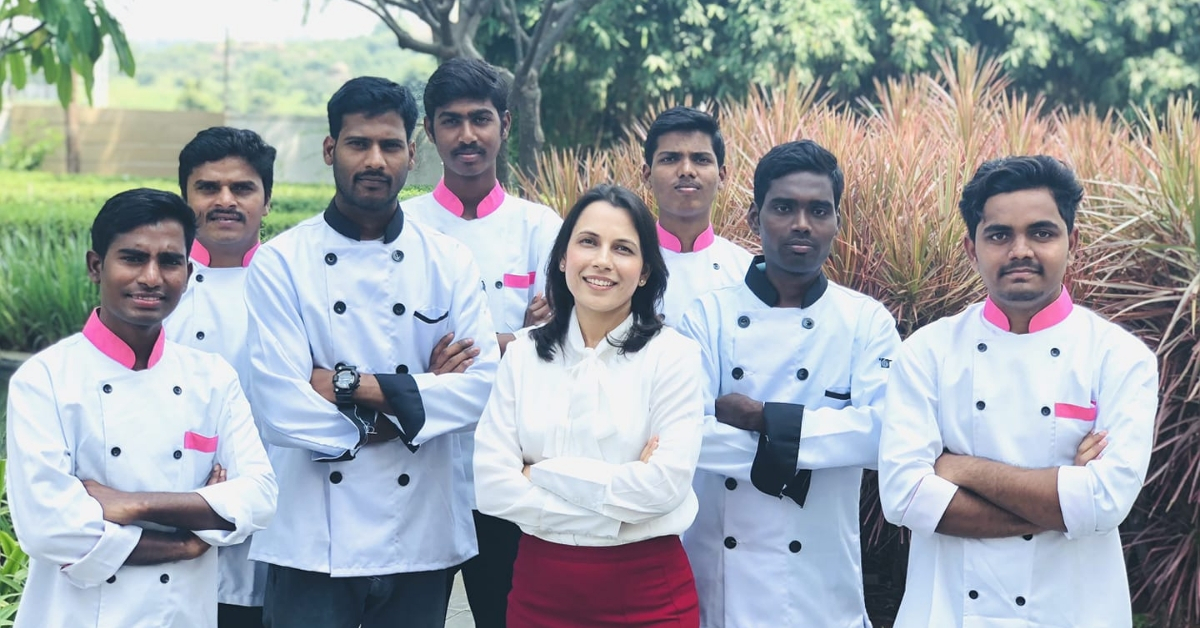 Another aficionado of Preeti's "Greens and More" meals is Urvashi whose visceral fat has come down to 4.5 per cent from 7 per cent with an overall decrease in fat and increase in muscle mass, "Of course I have been working out religiously but as they say eating right makes a lot of difference."
All the vegetables and fruits are directly sourced from farmers so that the nutrition value is intact and no middlemen are involved. As for chefs, they are employed from rural areas under Prime Minister Skill Development Programme, thereby helping in the local economy's growth.
Reversing Lifestyle Disorders With Right Food
The many food experiments that Preeti conducted made her understand the ratio of food to exercise should ideally be 80:20, "Many women in my class religiously attended every class but ended up eating unhealthy food thus defeating the entire purpose of living a healthy lifestyle."
Besides preventing diseases, the right food can also reverse chronic problems like obesity, diabetes, unhealthy heart, nutritional deficiencies and so on. Wanting to help her diabetic mother-in-law, Preeti prepared a diet for her who diligently followed the diet and by the end of the seventh month, had reduced the consumption of her diabetes tablets from three to one.
As for Ria Dhawan's husband, it is the typical case of visiting ample of doctors and finding no solution, "My husband has severe migraine problems, and despite resorting to all kinds of solutions, there was no difference. After switching to Preeti's salads, his headache appears only once in a week which is a huge improvement."
Along with supplying the meals, Preeti is also sharing awareness and educating people about eating the right meals that offer a longer life expectancy. For instance, information like the place from where the ingredients are sourced and its benefits are given to the customers.
Consuming the right fuel after a workout is as important as the exercise itself. Post-Workout nutrition promotes quicker recovery, reduces muscle soreness, builds muscle, improves immune system functioning, and replenishes glycogen, reads a note that comes with a post-workout meal.
Challenges
While this may seem a relatively smooth journey for a startup, Preeti had to deal with her share of challenges and problems.
The biggest dilemma for Preeti was when she and her husband got an opportunity to move to States in 2018,
My entire family was moving to another continent, and I had to choose between my work and my daughters. It was a tough call, but I decided to stay back and improve lives.
Living by herself and away from the family is tough but the kind of reviews she receives from her customers make it all worth it.
Preeti also recalls the time when her head chef had met with an accident, and suddenly there was a downfall in the business before it picked up again a few weeks later.
Another challenge for Preeti is to justify the price per meal to the customers and educate them about her method of preparing the meals.
Unlike other online food chains that offer a set diet, we offer a customised one, and the entire process is organic. Also, we have health specialists who ensure that the diet doesn't give any side effects and is completely effective, she says.
Another USP for Preeti's meals is the fact that her meals are prepared with produce received on the same day. "We deliver the food on the same day it is procured from the farmer. Longer the transit of the produce, lesser is the nutrition value."
Way Forward
Based on the response from over 150 subscribers, Preeti is now conducting a pilot project to prepare the meal based on a person's DNA. Known as the Nutrigenomics, it is a science studying the relationship between human genome, nutrition and health.
The motive behind venturing into this unique initiative is to nip the old age or prolonged diseases in the bud. "Many people have diabetes running in their family or a risk of developing cancer in the long run. For such people, they can eliminate these risks just by consuming healthy food."
Greens and More is soon opening its first franchise in Hyderabad for corporate houses infamous for their sedentary lifestyle. Preeti's dream is to open 100 such franchises across India within the next three years. For the same, Preeti is currently looking for investors.
To know more know about Green's and More you can contact Preeti at: contact@greensandmore.in
---
Also Read: Hyderabad MBA Quits Job to Run Viral Food Channel, Feeds 1200 Orphans/Month!
---
(Edited by Saiqua Sultan)
We bring stories straight from the heart of India, to inspire millions and create a wave of impact. Our positive movement is growing bigger everyday, and we would love for you to join it.
Please contribute whatever you can, every little penny helps our team in bringing you more stories that support dreams and spread hope.
Tell Us More