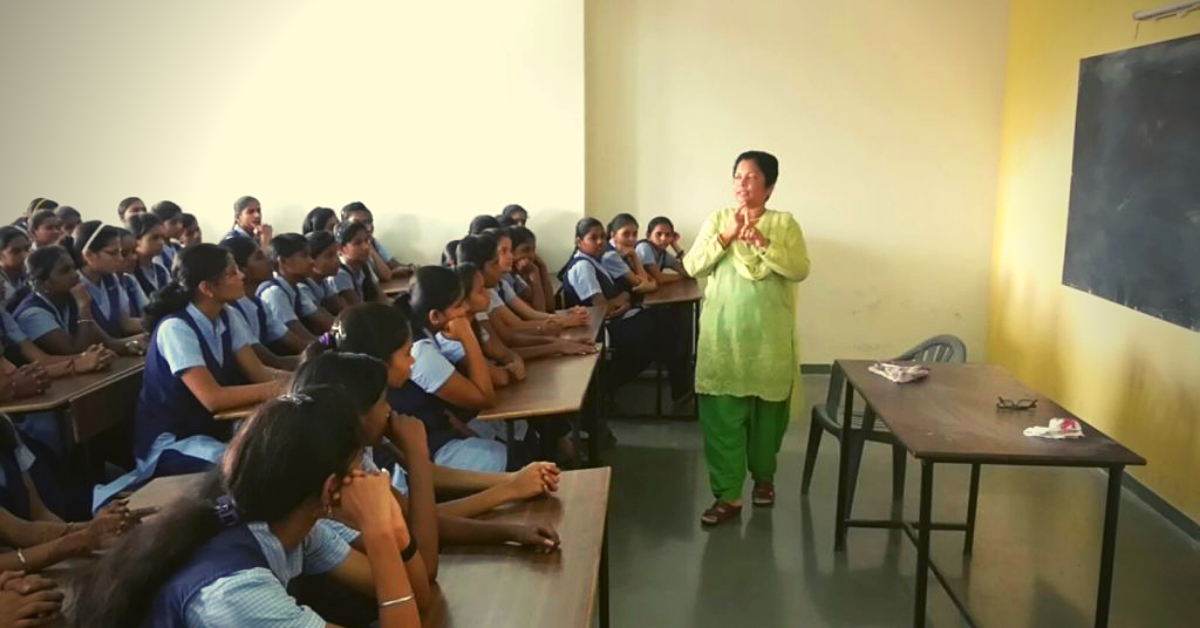 "It was after a jarring incident, when a desperately hungry child asked his mother to take a customer, that the gravity of the situation hit me hard."
Deep inside one of Pune oldest commercial localities, lies Budhwar Peth, one of the many red-light areas of the country.
This is a place which holds testimony to thousands of tragedies, an area hushed in ignorance by the day and enlivened in trade at night.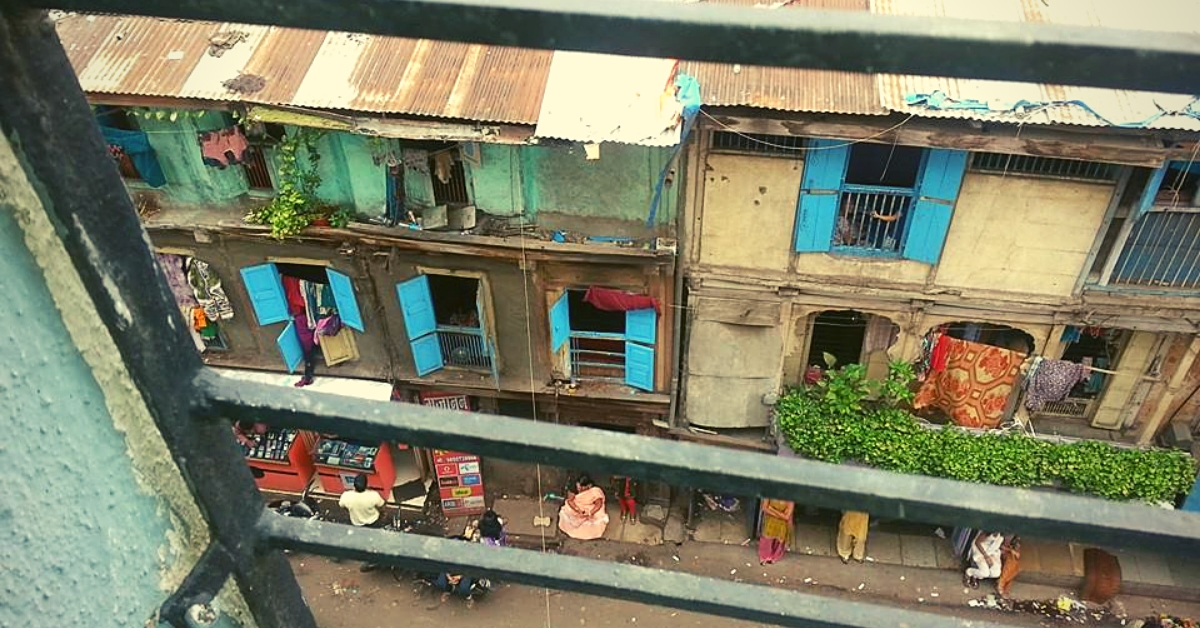 But, for the past 26 years, it has witnessed courage and hope, thanks to Seema Waghmode.
Initially an outsider for the community of commercial sex workers (CSWs), who are commonly ostracised by society, Seema has now has grown to become their 'Aaji' (grandmother) or 'Mumma' (mother).
Her conviction to help and bring a substantial change in the lives of sex workers and their children has not only awarded Budhwar Peth its silver lining but has also given it a legacy of alternative and positive narratives that might have otherwise remained an illusion for the community
An incident which revealed her life's purpose
Seema completed her studies, and immediately delved into social work. After working with leprosy patients for many years, she moved from Mumbai to Pune and decided to start Kayakalpa, her own social work organisation, in 1993.
It was the same year that she joined the government's research team to work on HIV/AIDS detection and awareness. Hence, the responsibility to work for commercial sex workers was given to Kayakalpa.
Before this, she had no exposure to the reality of prostitution in India. Devoid of knowledge, all she had was her will to do good and the support of her family.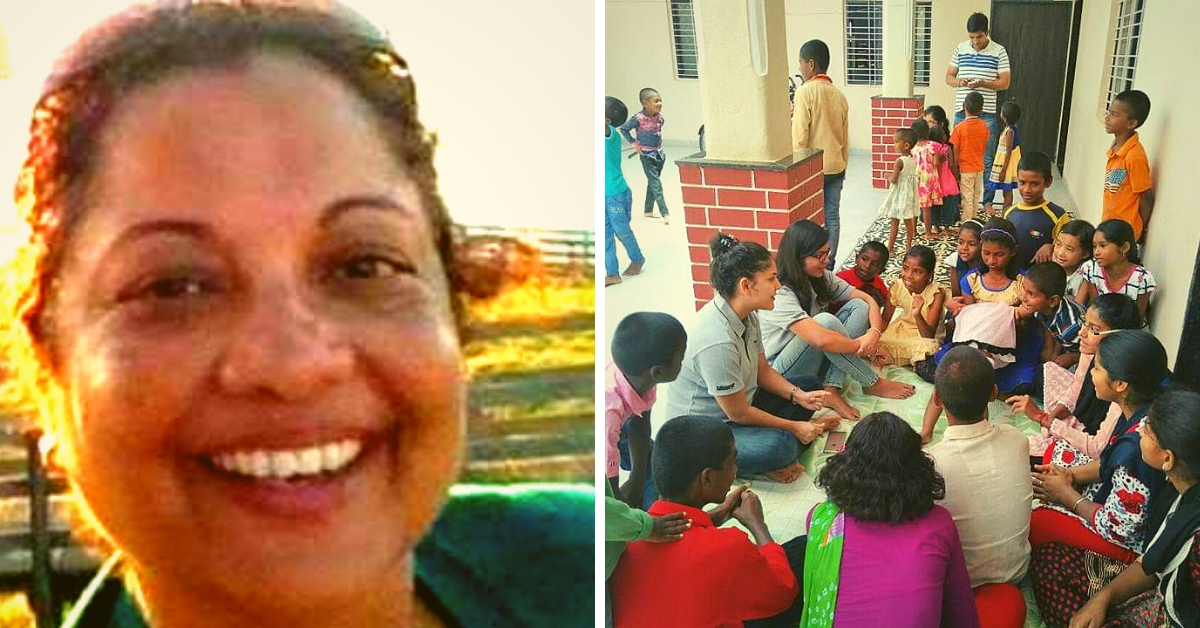 "When I told my husband that I would be working in red-light areas, all he said that it was a challenging task with many hurdles, but if I truly wanted to work in this area, I would have to give it my all and never turn back!" she shares in a conversation with The Better India.
Even then, the condition of the area and the shocking reality of their lives moved her to question the purpose of her work.
Hundreds of years of taboo and ostracisation of the community by society had pushed them into a trap of exploitation and extortion by various levels of authority.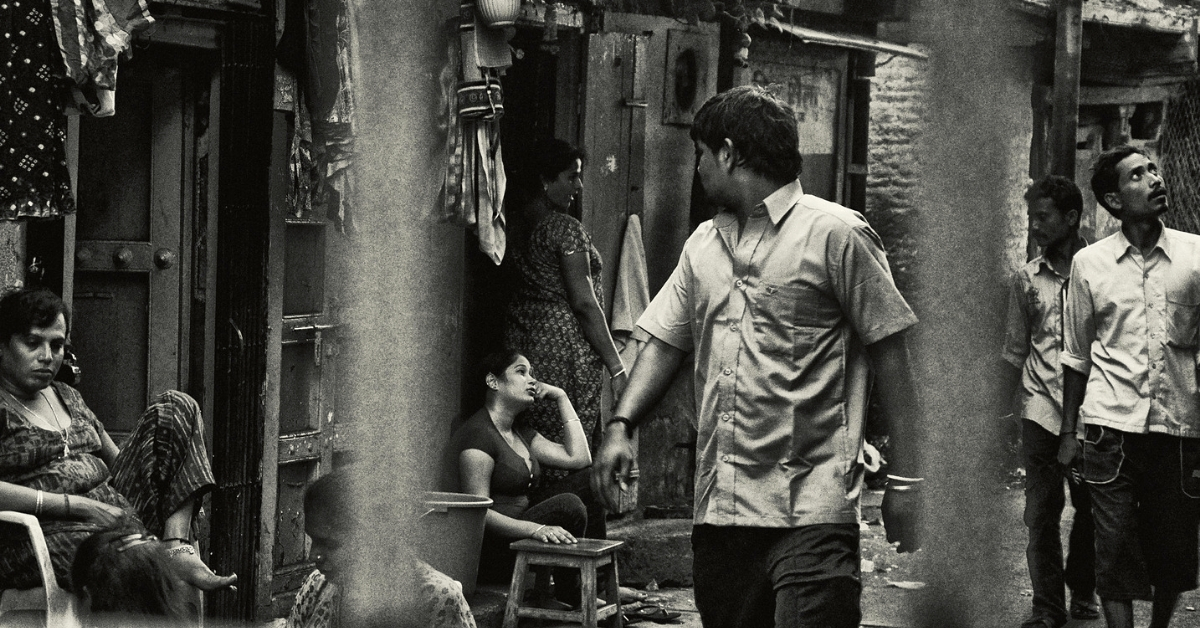 Then, one incident made her realise that she had found her true calling.
"As an adult when I first stepped inside Budhwar Peth, I suddenly recalled that had been here before! There was an oil mill nearby, and as a child, my father would take me there to shop. I still remember how he used to clench my hand tightly every time we crossed this lane. Now, I knew the reason, but wanted to change it forever," says Seema, who was convinced that only medical assistance and awareness were not enough.
She points out that arbitrarily shutting down the business of prostitution, or just providing auxiliary medical help would never solve the entire problem.
It needed to be dealt with holistically so that their livelihood was not taken away, and they were provided with a promising alternative.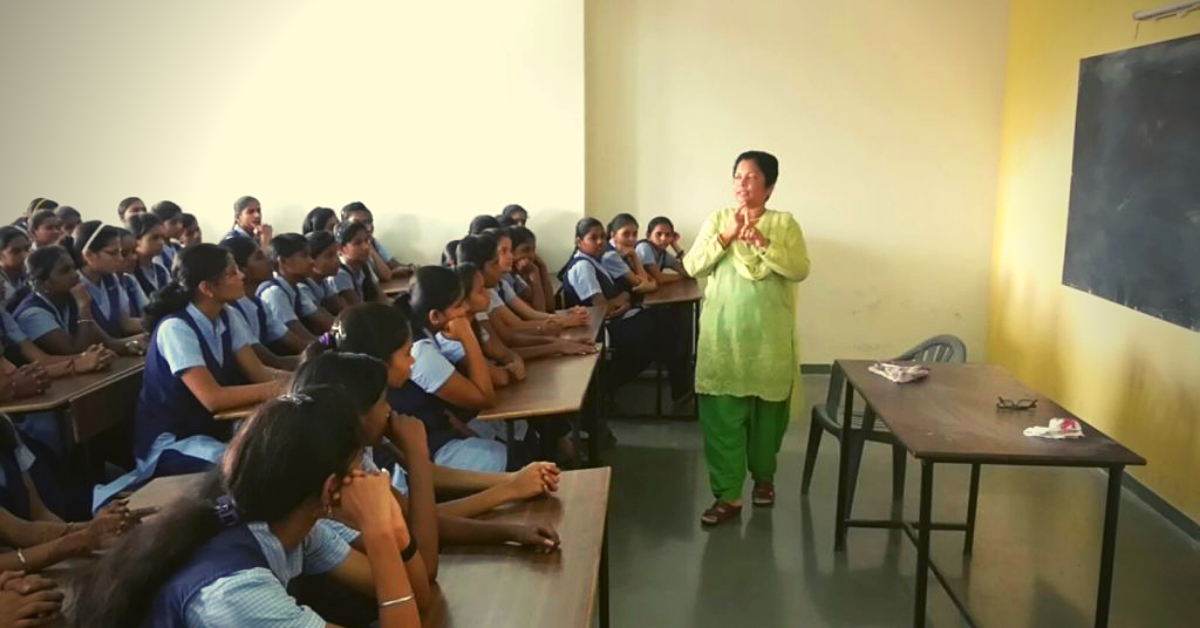 "How can you help someone if you take away their only source of food? Most of the women here have fallen prey to the trade and are pressurised and exploited by various agents forcing them to continue it. Life outside this is but an illusion to them. So, breaking this into a hope of reality was difficult, and we needed to first have training, awareness and rehabilitation facilities to show that their lives are worth much more than they know," she adds.
A rocky road, less travelled
"When people got to know that I was working with CSWs many asked me why I was doing such dirty work. Some even used the phrase, 'cleaning the drain.' This only made me more determined," says Seema.
Despite her best intentions, the initial period was full of challenges.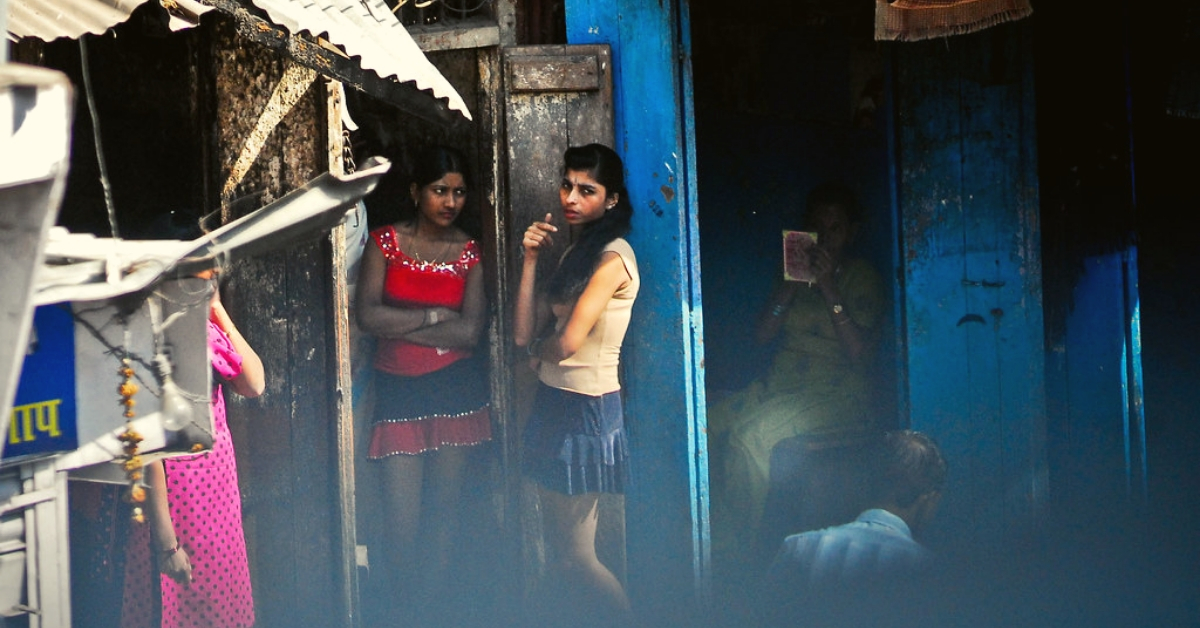 "Building that trust was one of the most difficult challenges, and initially, the sex workers would not even allow me inside their homes. But, then I realised that I had not gone through the trauma they had and that too in a tender age. Every day, for even a Rs 100 note, many of them have to allow their bodies to be exploited. Their trust in the world was gone, and I had to do my best to earn it," she adds.
---
Also Read: Dedicated to Sex Workers, Kolkata Durga Puja Club's Stunning Street Graffiti Will Wow You!
---
Slowly and steadily the ice was broken, and she was welcomed in the community. Today many of these women have embraced alternative occupations and are beauticians and tailors. Some of them even work with her in helping the community.
"However, there are few who have continued in the prostitution business for a better income. My work is to ensure that they know that they are not alone and that we will take care of them. And, if anyone wants to get out, then we extend a helping hand," says the 63-year-old.
A promising future
Almost 120 kilometres away from Pune and 21 kilometres from Baramati, Rev. Haribhau Waghmode Patil Pratishthan (RHWPP) is an idyllic place in the Bori village established by Seema in 2016, where the future generation lives an innocent and nourishing life.
Currently, a total of 35 rescued children are provided shelter and care at this idyllic home.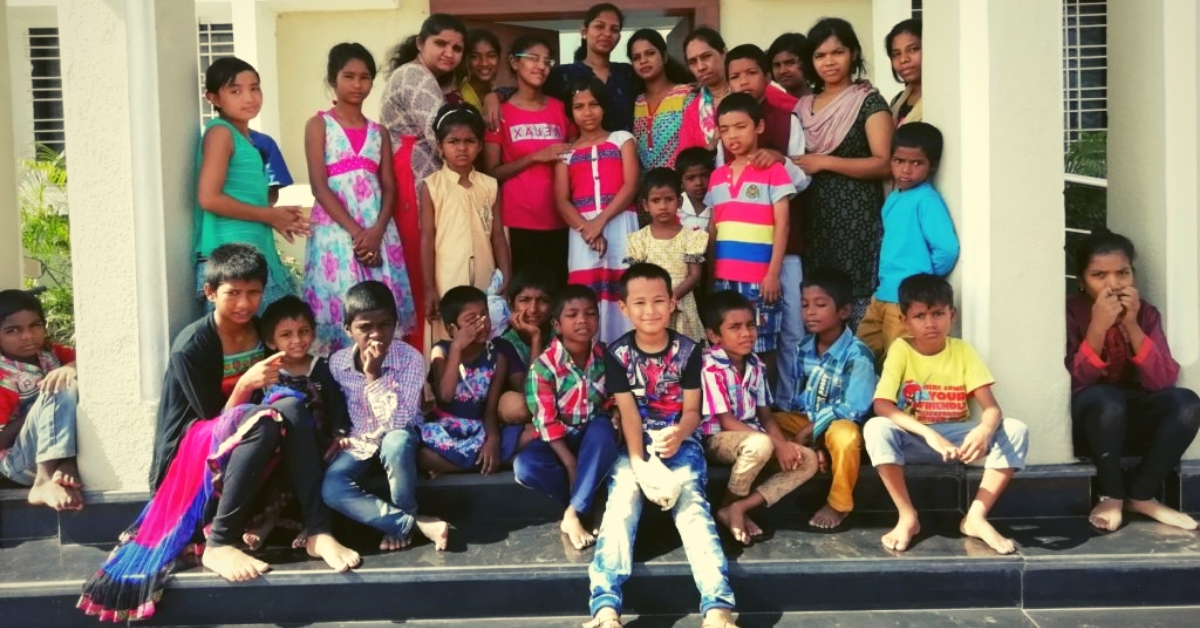 "One of the major focus of our work is rehabilitation, not only for the sex workers but their children, who are one of the worst affected. While the idea was always there, it was after a jarring incident when a hungry child in desperation asked his mother to take a customer, that the gravity of the situation hit me hard. That's why this place is far away from the area so that we can provide them with new lives of their choice. I want to give them the life that my children have," said Seema.
She dreams of rescuing and providing shelter to more than 100 children by 2020.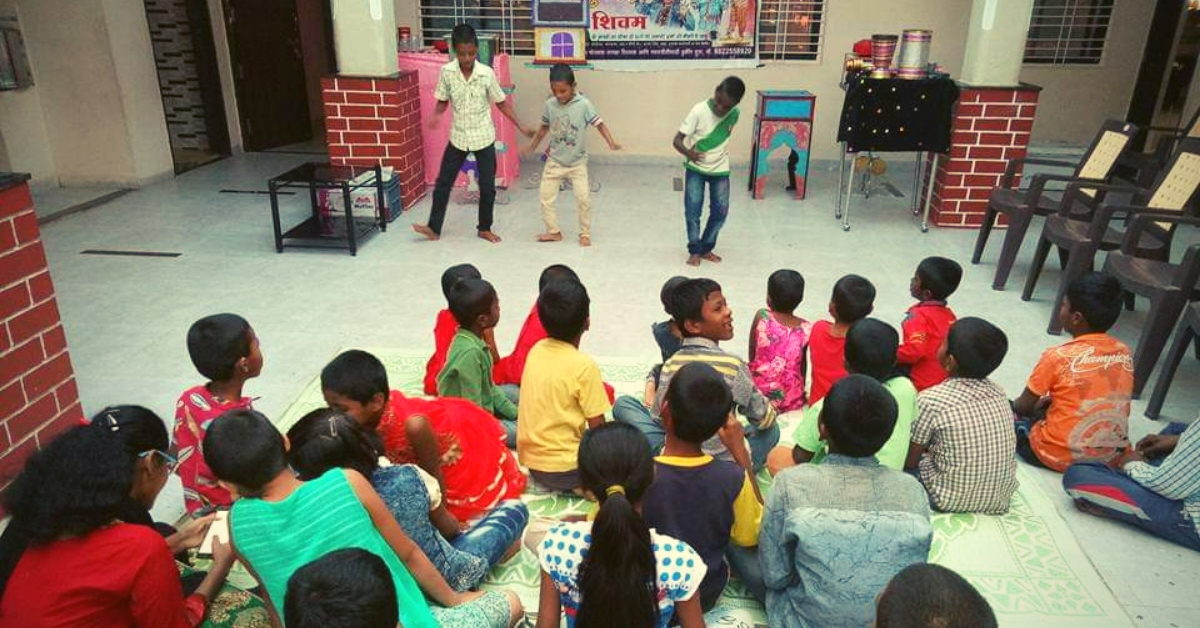 The root-cause and call for change
According to Seema, the primary reason for the exploitation of these women is society and the government's negligence.
She points out that the lack of a proper acknowledgement of these women only pushes them to darker chasms.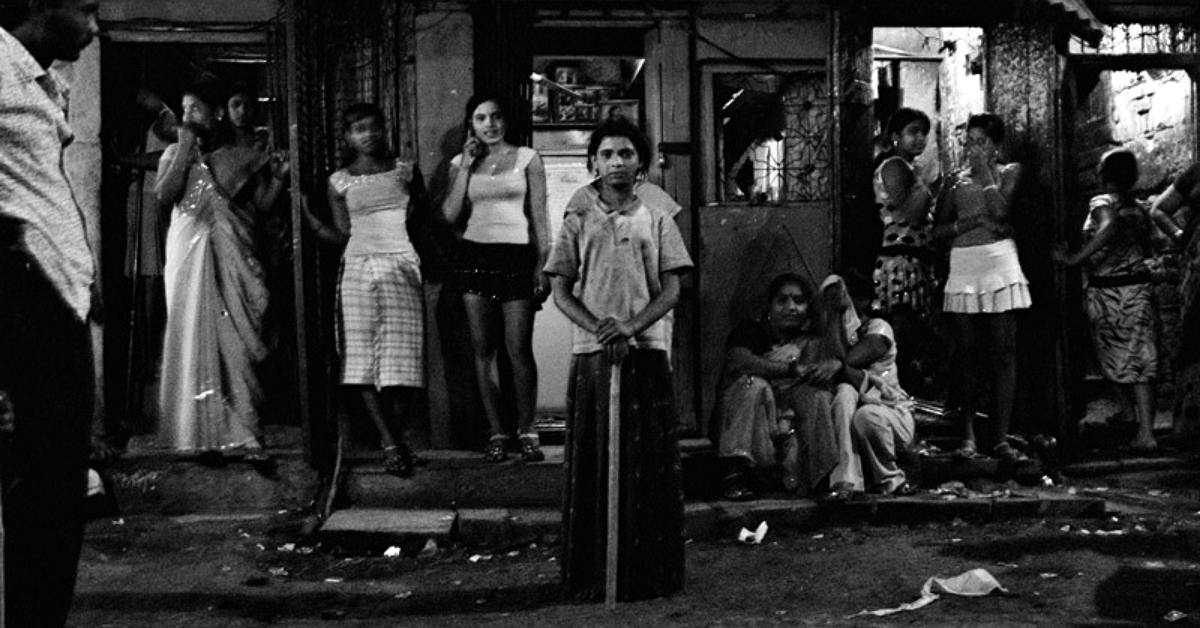 "The lack of licensing or legalisation by the government is breeding the exploitation. You cannot erase something like this without an alternative. Instead, if you acknowledge their existence, treat them as equal citizens with respect and thus regulate the business like any other, then cases of forced entry or trafficking are bound to come to a standstill. This way, what happens in the shadows will no more exist if substantial light is shed on the issue," she observes.
For the past 26 years, Kayakalpa has empowered more than 10,000 sex workers through training, alternative occupations, while also giving many more children a new lease of life, through education and skill development.
The NGO has also found support from the Bill and Melinda Gates Foundation since 2008.
She concludes the conversation with only one request—
"They are people just like you and me; they are not puppets. Please treat them with that respect."
(Edited by Gayatri Mishra)
We bring stories straight from the heart of India, to inspire millions and create a wave of impact. Our positive movement is growing bigger everyday, and we would love for you to join it.
Please contribute whatever you can, every little penny helps our team in bringing you more stories that support dreams and spread hope.
Tell Us More