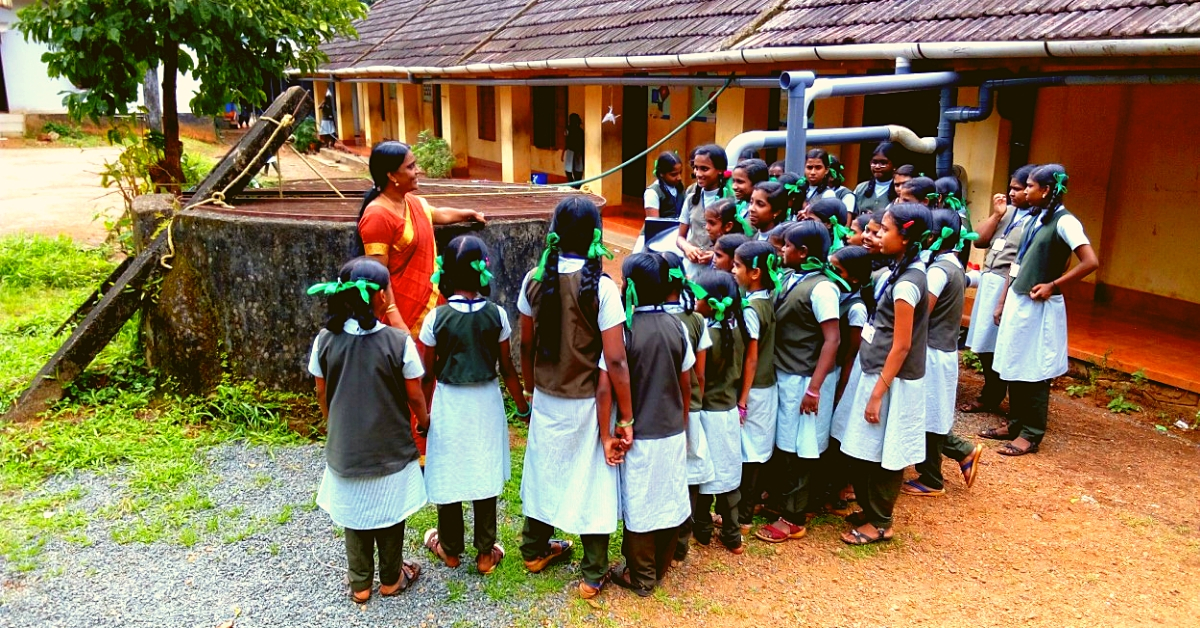 Awarded the Danish Water Air Food Award 2018 for offering an effective sustainable solution, Thrissur's 'Mazhapolima' initiative could teach cities like Bengaluru and Chennai a thing or two about protecting their groundwater. #WaterActionDecade #ActOnClimateChange #Kerala #Inspiration
Water scarcity in Kerala? Prima facie, it does seem ludicrous to suggest that a State receiving, on an average, more than 3000 mm of annual rainfall would suffer from water scarcity.
However, a 2013 study by the Centre for Water Resources Development and Management (CWRDM) found that "temporal variations in its [rainfall] occurrence leads to acute water scarcity during the non-monsoon periods," particularly in the summer.
"About 50 per cent of the population in the urban area and 80 per cent in the rural area still depend on open wells for the domestic water needs in Kerala," the CWRDM study goes onto state.
It's something even Jos C Raphael, the Director of the Mazhapolima Well Recharge Programme, noticed during the early 2000s in his hometown of Thrissur.
"I saw was many wells, a lot of rain, but acute drinking water stress during summers. Nearly three-fourths of the population in the district depend on around 4.5 lakh open wells in Thrissur district for their own household water requirements. A majority of these wells are neither perennial nor sustainable," says Jos, speaking to The Better India (TBI).
Jos has nearly two decades worth of experience in water resource management, and his insights are interesting.
With his residence close to the District Collectorate, the water crusader made it a point to address every newly posted District Collector about the importance of methods like rainwater harvesting.
"Since 2002, I think, every time a new District Collector arrived, I would visit and urge them to think and work upon rainwater harvesting. However, back then, conversations around rainwater harvesting in Kerala never really caught the attention of the people and media," he reminisces.
There were attempts at raising awareness through grassroots outreach and multiple articles in various publications like Malayalam Manorama.
However, everything changed with the arrival of Dr V K Baby (IAS) as District Collector of Thrissur in 2008. That year, the Thrissur District Administration, together with the local gram panchayats, jointly launched a well recharge programme through rooftop rainwater harvesting by the name, 'Mazhapolima,' which in local parlance means "bountiful rain."
So, what is Mazhapolima all about? Here is how Jos describes it:
In the rainy seasons, the rooftop rainwater is led through pipes with a filter at the end. This filtered rainwater is directed to open dug wells to replenish the aquifers. In such recharged wells, during hot summers, there is adequate water. It not only helps with the abundance of water but in coastal areas, this system helps to reduce the salinity, turbidity, and colour of the well water. The rooftop is cleaned before the first rain (in June, and the rainy season extends to November), following which other impurities are cleared out and then the water harvested is pure.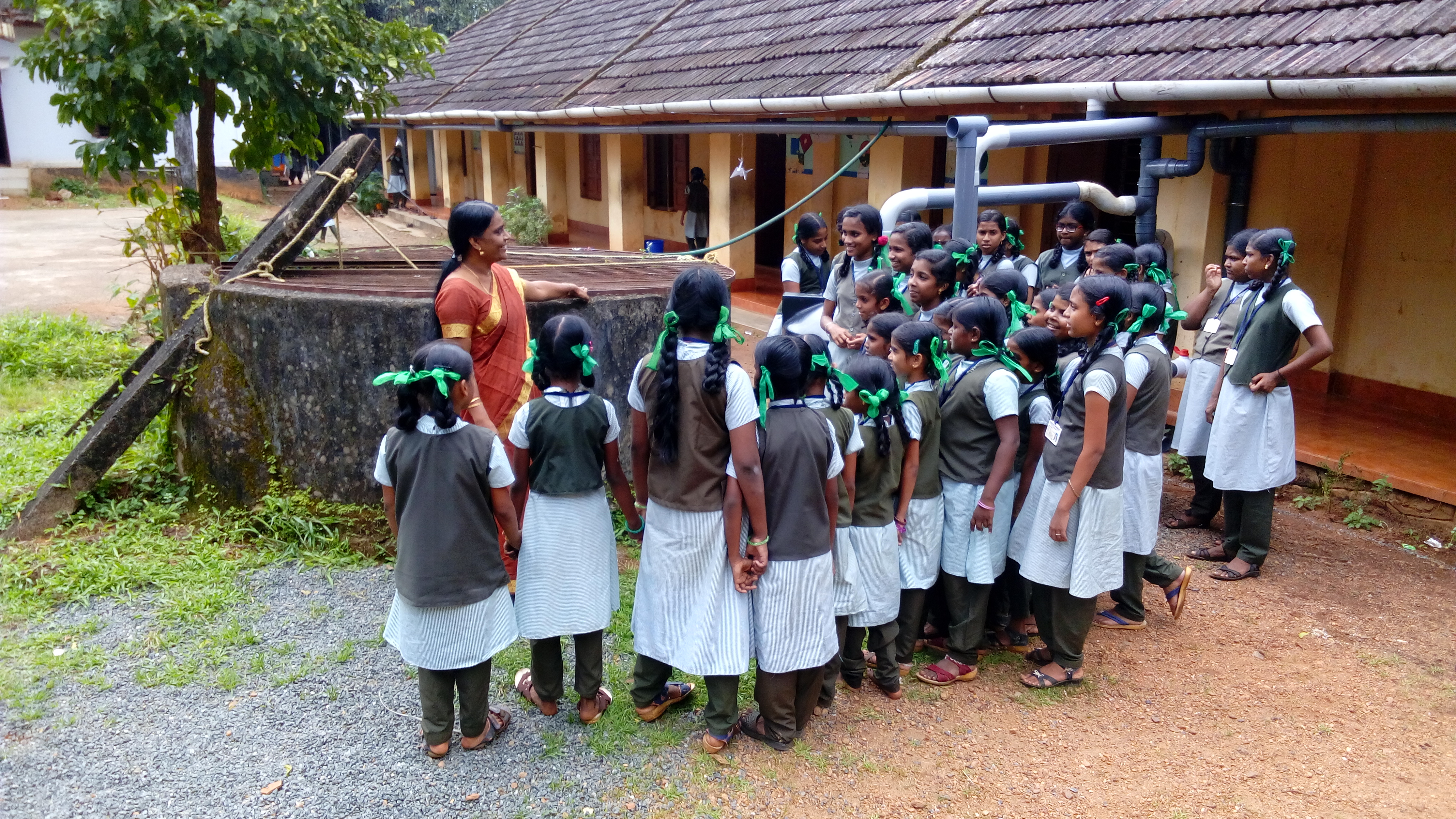 In 2008, the district administration kicked started this programme, receiving funding in 2009 from the likes of the Rohini Nilekani-run Arghyam Trust based in Bengaluru. The benefits of adopting this system of rainwater harvesting are clear—improving the groundwater table and raising water quality, particularly in the coastal belts where the wells suffer from saline ingress.
"In fact, this isn't a technique that we suggested, but something that the Central Ground Water Board of India had long suggested. It's a scientific technique, which we tried to spread all across Kerala," adds Jos.
Initially, it was hard for the authorities to convince the locals that Mazhapolima would work for them, who believed that they only had to wait till the monsoon season to see their wells fill up once again. The process began with the mobilisation of gram panchayats, but eventually, a lot of support from the State came for this project. For example, the gram panchayats received a government order from the Local Self Government Department of Kerala to implement this scheme at their level.
In 2015, the Kerala government passed an order of a Rs 6,250 subsidy for well recharge, and when the next government took office in 2016, they upgraded the support.
Unlike the conventional rainwater harvesting tanks, which are limited by capacity, a rooftop well recharge system is a lot better and cost-effective—something many in Thrissur district soon realised across the highland, lowland and coastal areas.
Having said that, for a 1,000-2,000 square feet home, a well-recharging system would cost approximately Rs 8,000. On average, one household needs to pay around Rs 5000 to install the system.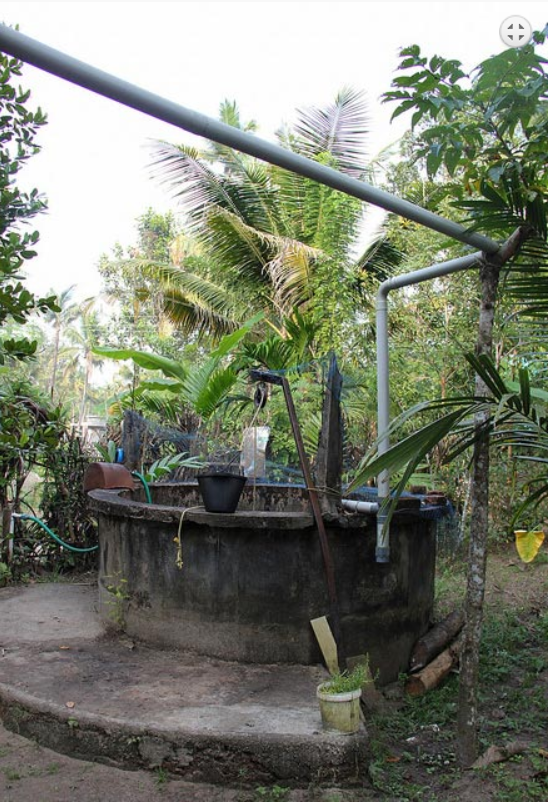 As per the Mazhapolima programme, beneficiaries only need to spend a quarter of the cost. The rest is taken up by the State drawing funds from other public schemes like the Integrated Watershed Management Programme, the Mahatma Gandhi National Rural Employment Guarantee Act (MGNREGA) and the District Disaster Management Fund. Even the Kerala State Industrial Development Corporation and individual donors have contributed toward the programme.
"From 2008 to 2017, approximately about 30,000 well recharging units in Kerala were installed, benefitting 100,000 people. After that many gram panchayats and households have decided to take up this initiative in their own way and we have stopped counting the numbers since. The numbers today would be a lot higher," says Jos.
He further says, "It has truly become a people's programme. They do it on their own. However, this is also a consequence of household structures in Kerala as well. Here, each homestead has its own well. In the beginning, we wanted to adopt a traditional participatory community approach, but soon realised it depends on individual households as well, particularly those who can afford to install the system. Apart from the local poor, who avail of government subsidy schemes to construct these structures, many individual houses do it of their own accord."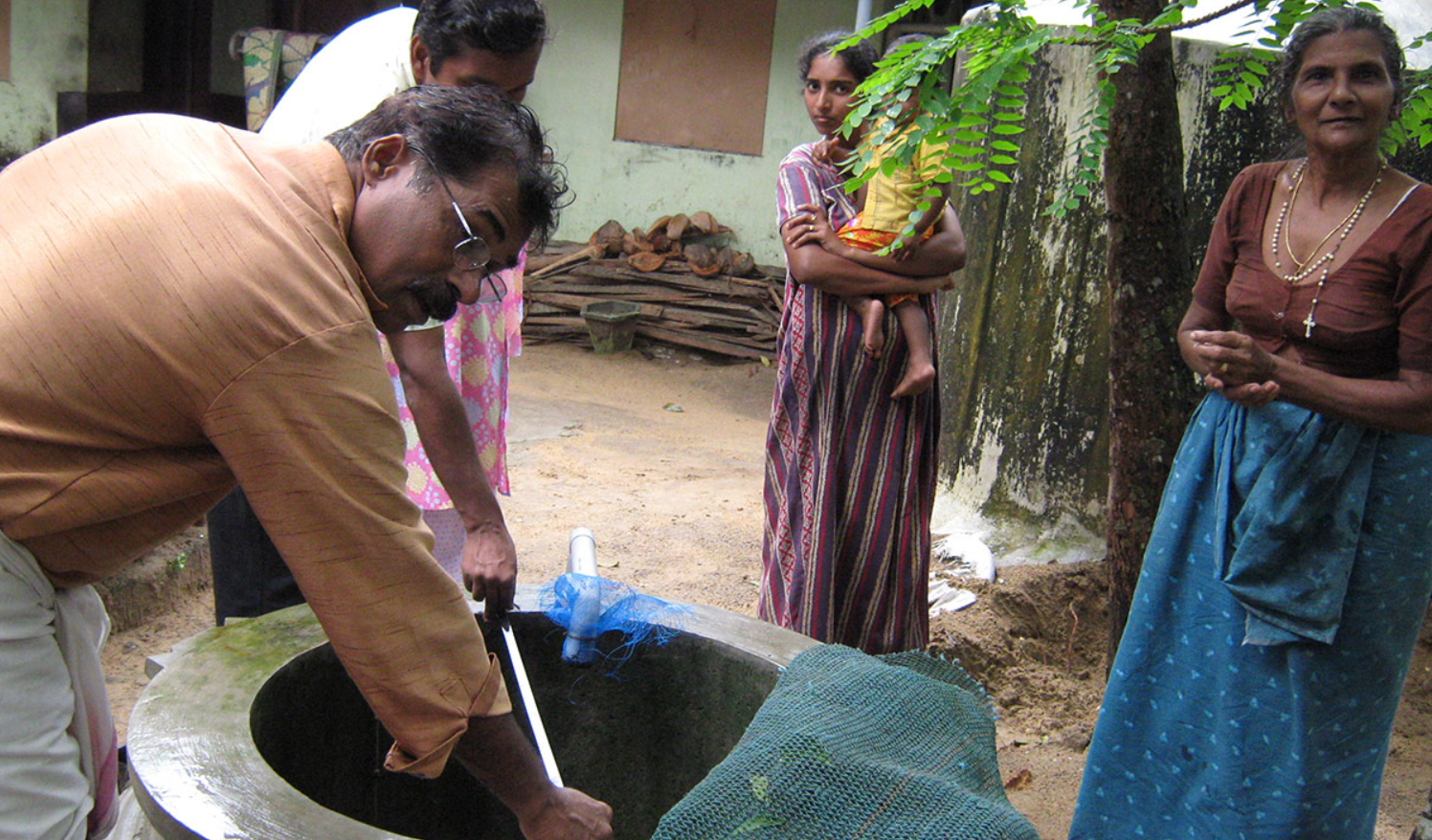 As per the same February 2013 CWRDM study, approximately 78 per cent of respondents in the coastal and midland area reported a "significant improvement in the groundwater availability."
The increase in utilisable groundwater potential with Mazhapolima is estimated for the sample area representing highland, midland and lowland is about 7.22, 14.08, and 43.35 million litres respectively. The study also indicates that the impact of direct well recharge on groundwater regime in the coastal and midland region is very significant, whereas in the highland region it is marginal, the support says.
The first gram panchayat to adopt Mazhapolima was the Thiruvilwamala Gram Panchayat, and the impact on their day-to-day lives has been real. In many of these villages, people would depend on water tankers, particularly in April and May. In villages like Thekkumkara, where the district administration reportedly spent around Rs 14 lakh on tankers to provide water for all the 300 households in 2016-17, today has well-recharging units all over.
Also Read: Brilliant! This IIT Dropout's Simple Solution Can Deliver Safe & Clean Water to 650,000 Villages
Yet, the challenges remain. For starters, many among the poor are yet to receive their subsidy money even after six months of applying, according to this Down to Earth report. Those whose bank accounts aren't linked with Aadhaar are not receiving any State-sponsored benefits.
"Furthermore, there is more awareness required in other districts of Kerala, and shake people out of the illusion of seeing their wells full when the monsoon arrives. People need more convincing and to answer their questions, we need to spread further awareness at the grassroots levels. We need greater mobilisation and the State government could do better on this front," argues Jos.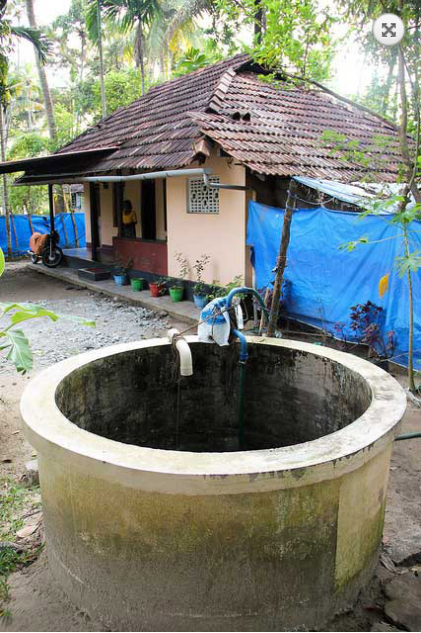 Nonetheless, the Mazhapolima programme has shown us the blueprint of how activists, communities, and governments can innovate to address the vagaries of climate change, thus protecting even traditionally heavy rainfall regions from undue water scarcity.
All it requires is some science and common sense.
(Edited by Saiqua Sultan)
Like this story? Or have something to share? Write to us: contact@thebetterindia.com, or connect with us on Facebook and Twitter.
We bring stories straight from the heart of India, to inspire millions and create a wave of impact. Our positive movement is growing bigger everyday, and we would love for you to join it.
Please contribute whatever you can, every little penny helps our team in bringing you more stories that support dreams and spread hope.
Tell Us More