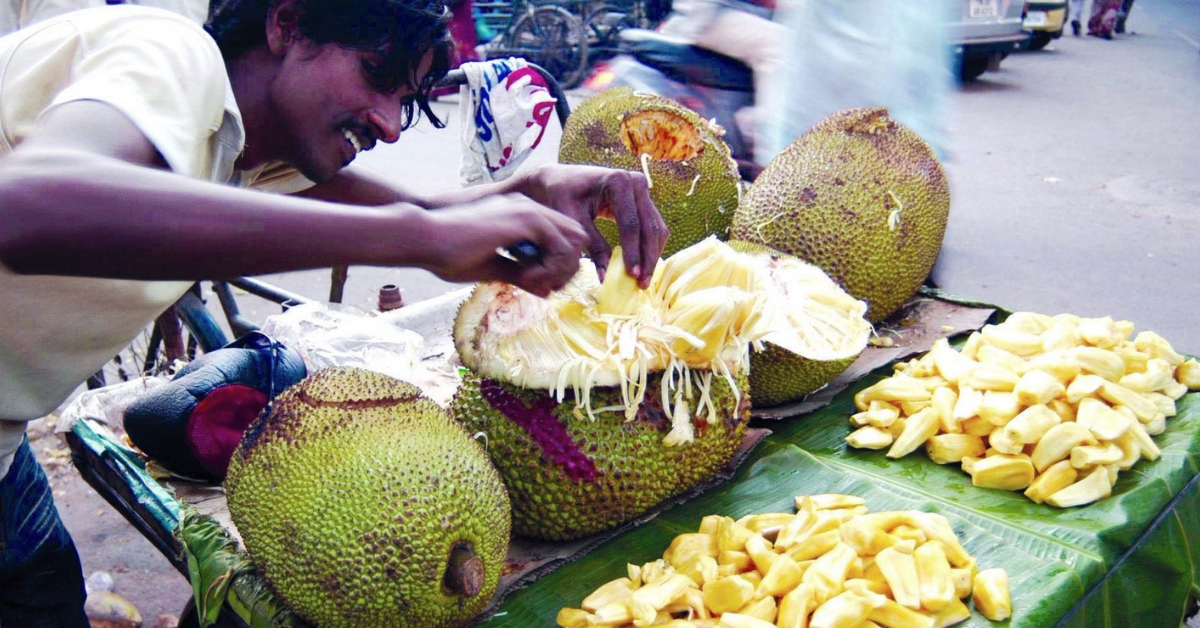 While the rest of the world has only viewed jackfruit from the perspective of vegans and vegetarians, the fruit has been put to use in India in more ways than anyone could ever imagine.
Giving culinary king Gordon Ramsey a run for his money, an article in The Guardian went on a vitriolic rant against the humble jackfruit.
The article, published a week ago, launched accusations like 'spectacularly ugly, smelly, unfarmed, unharvested pest-plant native to India' against the fruit.
The author also claimed that some people only ate it when they had 'nothing better to eat'.
The rant did not go down well with netizens. It is strange the author did not expect her tirade to garner brickbats online since a substantial percentage of netizens are Indians, most of whom, let's be honest here, hold jackfruit in a special place in their hearts.
Ironically, the author comes from the very milieu that has been celebrating jackfruit as the next best vegan alternative to meat over the last few years – apparently discovering its glory only now.
This 'pest plant' has been grown in the Indian subcontinent for little more than 5,000 years, and has remained a part of our food habits ever since — certainly not because there wasn't anything better to eat, but because we generally loved the gooey fruit.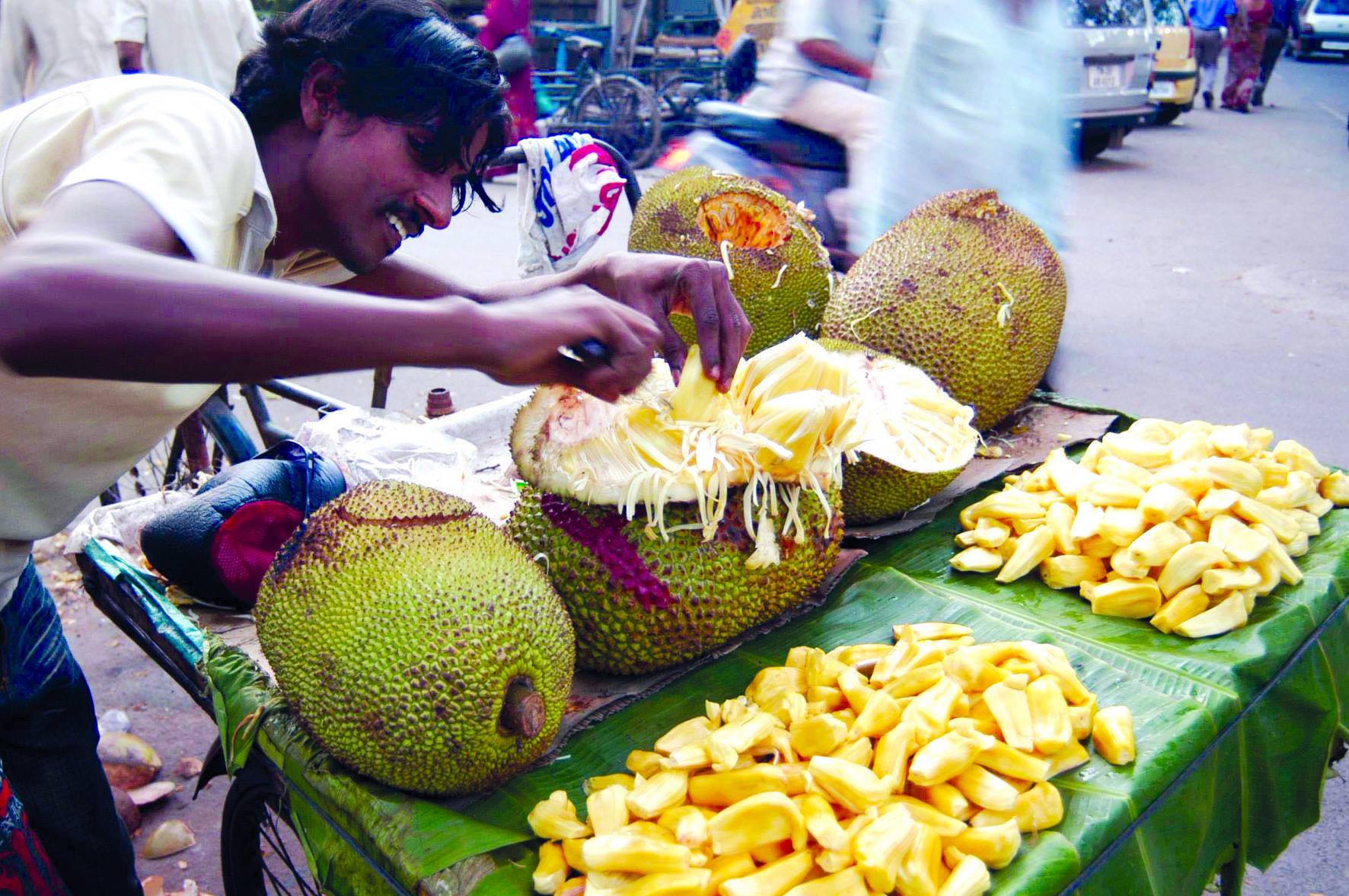 While the rest of the world has only viewed jackfruit from the perspective of vegans and vegetarians, the fruit has been put to use in India in more ways than anyone could ever imagine.
For instance, in Kerala alone, people have been making chips, halwas, jams, curries and even ice cream from the bulbous and fleshy fruit. Even the seeds are roasted with spices and savoured as a dry side dish with rice.
Heck, one restaurant in Kerala offers over 40 varied consumable items including coffee powder, milkshakes, squashes, cakes, jackfruit seed-based pickles and chutney powders, papadams, unniyappams, barfis, cutlets and samosas – all using jackfruit.
Also, entrepreneurs and cottage industries in the State have set out to produce many more value-added products out of jackfruit!
On the other hand, in Karnataka, it is a belief that no part of the Jackfruit should be considered a waste. Here, you'd still find houses made of jackfruit tree bark, which provide ample protection from thunderous monsoons while the spiky exterior of the fruit is often fed to cattle.
While the southern part of the country is smitten with the ripe version, jackfruits find equal love in the north—albeit in its raw avatar. It is extensively used to make lip-smacking curries and pickles – with each north Indian State having its own version.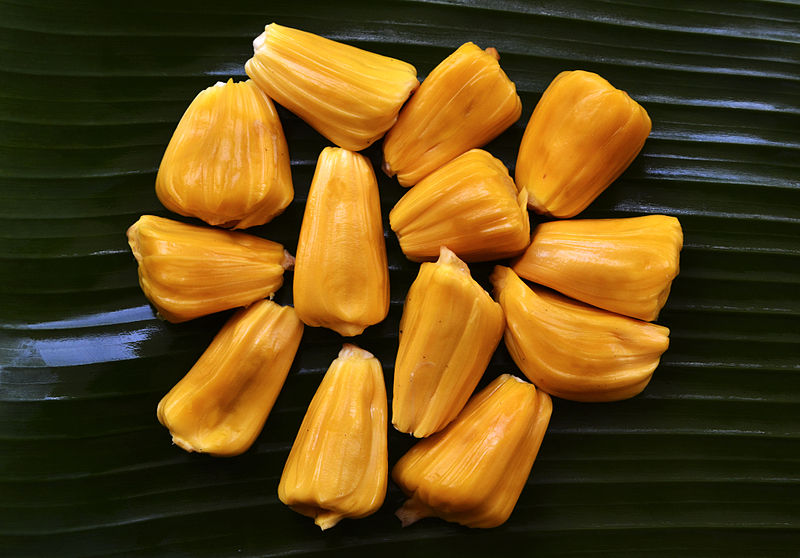 Since the glycemic load (glucose level) in unripe jackfruit is almost half that of rice or wheat, the fruit makes a potent carbohydrate substitute for diabetics.
Jackfruit's high potassium content helps lower elevated blood pressure and its high anti-oxidant and flavonoid content protect against cancer. Jackfruit also increases the human body's capacity to absorb iron, making it extremely effective in preventing and curing anaemia.
Since jackfruit blends beautifully into most recipes, it can also change the way we look at health foods, gluten-free foods in particular.
There is so much to this underdog of fruits that we can all collectively celebrate. Odd for anyone, with no prior knowledge or expertise, to call it 'mulch' or 'squashy, mealy nothing'.
Well yes, it is hard to deal with a jackfruit. Getting it from supermarkets as ready-to-eat consumables is a boon indeed, tackling the entire fruit is a task.
After you have wrestled through its rough and spiky exterior, there is no escape from the white sticky mess that is an inevitable part of the package.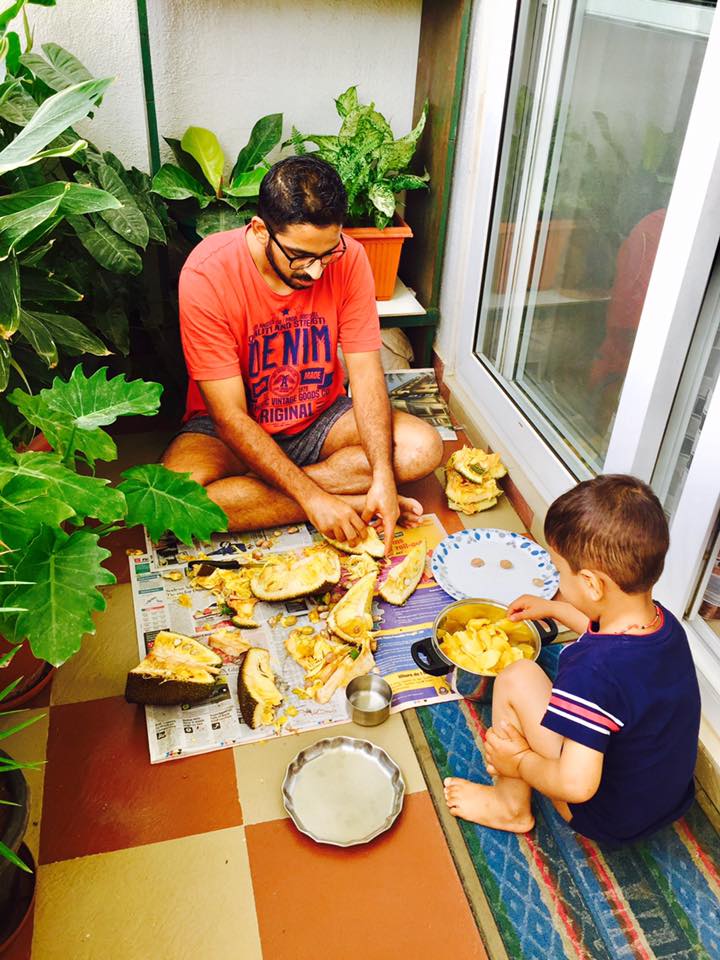 Only veterans in this pursuit know the right hacks to wade through the nasty sap and not have it stick to their hands—almost akin to the bonding power of superglue. [Hack Hint: coconut oil]
But after one has managed to successfully make it past all hurdles, the effort seems to be worth it—a feeling that most Indians will agree.
Honestly, I feel that jackfruit truly embodies Indianness, almost as efficiently as mangoes do but in a more unassuming and underrated manner. A native of the tropics, what makes jackfruit even more underappreciated is the fact that they are extremely low maintenance; hence no one really grows or cultivates them even in India. Everyone just has a tree in a home or the neighbourhood.
---
You may also like: How the Humble Jackfruit, a Local Underdog, Became One of the Hottest Global Food Trends
---
But India is far from milking the jackfruit craze that the West has quite voraciously displayed, with most of the fruit harvest reportedly going to waste every year. Hope this changes soon as farmers and agriculturists in the country realise the untapped potential of the versatile fruit.
Hating a fruit without really knowing its virtues or versatility, or the culture it has intrinsically woven itself into only seems to indicate one has yet a lot to learn. Perhaps to the world, jackfruit might hold little significance. But for many Indians like me, jackfruit is an emotion and we will not let it die down.
(Edited By Saiqua Sultan)
We bring stories straight from the heart of India, to inspire millions and create a wave of impact. Our positive movement is growing bigger everyday, and we would love for you to join it.
Please contribute whatever you can, every little penny helps our team in bringing you more stories that support dreams and spread hope.