Sitara Devi could not only effortlessly depict the deep affection Kaushalya felt for her son Rama but also perfectly illustrate the fury of Shiva through 'tandava'. She is no more with us but she will always be remembered as the fearless Kathak dancer who took the dance form to new heights. Here Padma Shri awardee Shovana Narayanan shares her memories of the legend.
I can never forget that vivacious laughter, which announced Sitaraji's larger-than-life presence in my childhood home. Whenever she came to meet my mother, over cups of tea and her favourite dry fruits and snacks, she would regale us with wonderful stories from her different performances.
After all, she was the legend, who had dominated the world of Kathak since the 1930s.
In the early 20th century, India was going through a period of transformation. We were discovering nationalism, re-visiting cultural identity and, significantly, it was also a time when women from the upper castes burst on to the cultural scene. If southern India was experiencing cultural churning that brought to the fore a small group of educated elite Brahmins, including Rukmini Devi, who advocated the Dasiattam dance form in a re-constructed and re-christened form as Bharatanatyam, then in the north, Sitaraji can be credited for shifting public opinion in favour of Kathak by perhaps being the first Brahmin woman to perform in public in the 1930s.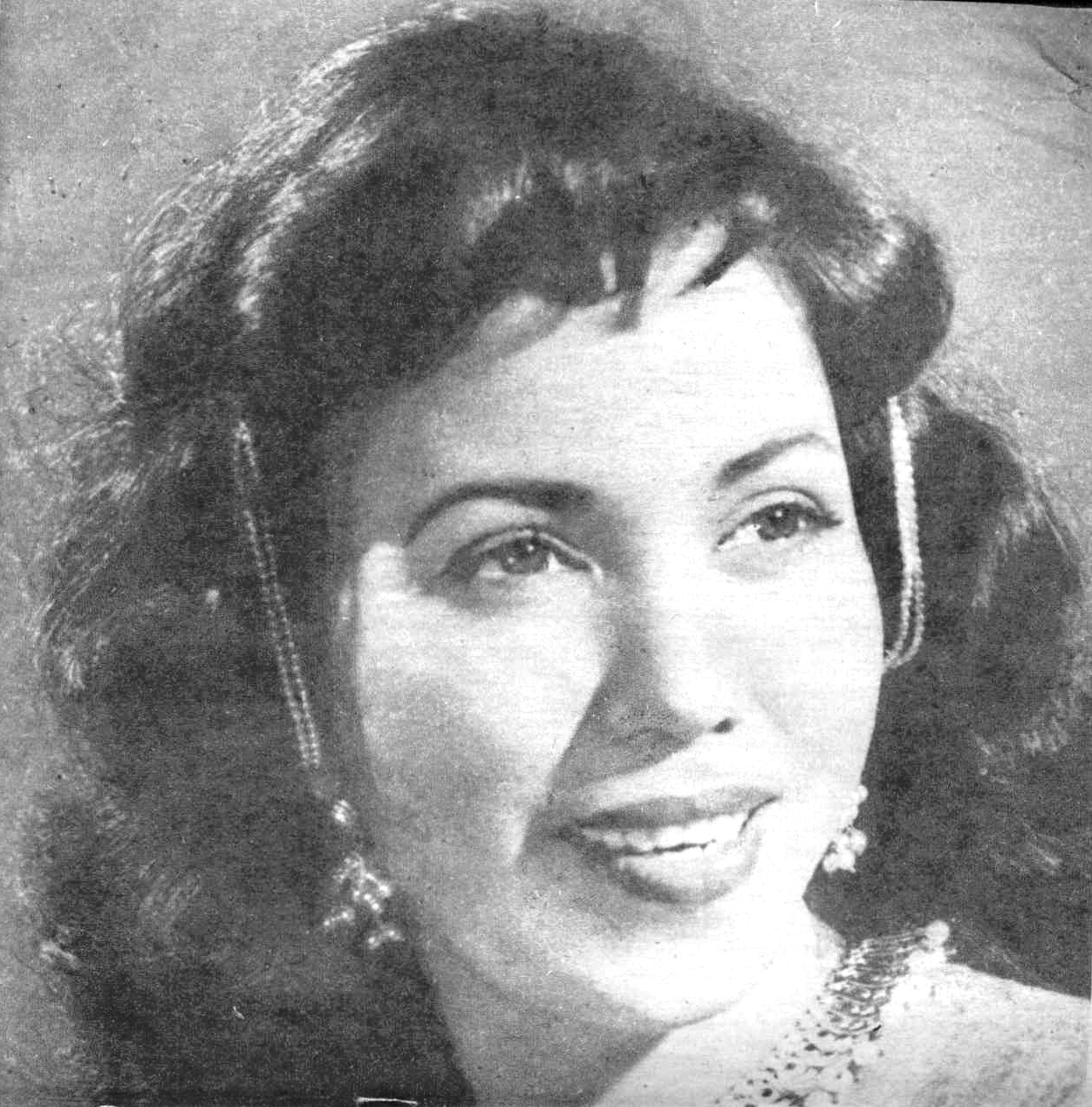 Sitara Devi was symbolic of the ethos of the national movement. Born in a traditional Brahmin family to 'kathavachak' Sukhdev Maharaj, she received thorough training in the classical dance form from him, as did the other sisters, Tara and Alaknanda.
Going against the social norms of those times, she was also encouraged to perform in public.
Christened Dhannolakshmi at birth, she lived up to her name as indeed she was the one who brought name and fame to the clan and was the perfect representation of active energy that was so visible in her dance. She danced her way into the hearts of all, including Nobel Laureate Rabindranath Tagore, and was eventually known as Sitara, a star in the firmament of Kathak.
My parents' reminiscences of her performances – when Sitaraji was very young – are no different from my own. I grew up closely observing her numerous shows that were marked with dynamism, technical virtuosity and a child-like fresh approach to every rhythmic pattern. This, in fact, was a constant right till the end.
On stage, she had the ability to involve her audiences into even the most technically complex of pieces.
Through her beautiful movements and 'bhava' (expressions), she could not only effortlessly depict the deep affection Kaushalya felt for her son Rama as she played with him in 'thumaka chalat Ramachandra' but also perfectly illustrate the fury of Shiva through a dramatic delineation of the 'tandava' (dance of destruction).
How I would wait to see her improvised performances to the tabla accompaniment of stalwarts like Pt Kishan Maharaj, Pt Samta Prasad (alias Godai Maharaj), Ustad Latif Ahmed Khan and such others. Those were the days when the 'upaj ang' was visible in the dance tradition. For a young aspiring professional like me, these provided valuable lessons.
There is this one show I can clearly recall, a three-day music and dance festival sometime in the late 1960s or early 1970s, held at the Diwan-e-Am in Delhi's iconic Red Fort. She gave one of her most inspired performances there, one that truly transcended time and space, as the audiences moved with her, laughed with her when she 'gunned' the audience in the extraordinary 'tope paran', and then clamoured for more! But then that was quintessentially Sitara Devi.
As she set her foot on stage, the dance and dancer became one. Consciousness expressed itself through her ever flowing creative energies. She was the lover and the beloved; she was the singer and the song; she was the creator and the creation…
The audience was clearly mesmerised as she was the Pied Piper that led them to a realm of surrealism and sublime beauty.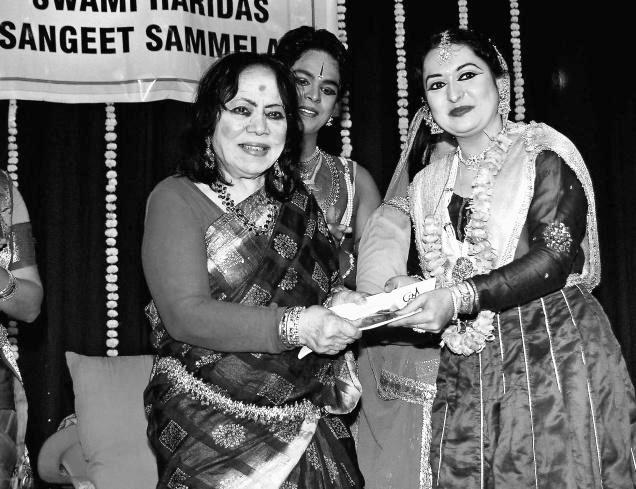 Of course, personally, nothing can trump the memory of the day she came up to me and showered me with heartfelt blessings after my performance in Bombay in 1956.
Her tenacity and artistry saw Sitaraji make a special place for herself in the world of Hindi cinema, too. Her electrifying style of performance and her spunky nature saw her being cast in several films. Her debut was 'Usha Haran' in 1940, followed by 'Roti' (1942), 'Nagina' (1951), 'Vatan' (1954), 'Anjali' (1957), and a special dance sequence in 'Mother India' (1957). I remember her spirited participation in the annual Holi celebrations organised by Raj Kapoor.
Besides her dancing, Sitaraji was known for her outspoken nature. She always called a spade a spade.
Old timers would recall how during a performance at the annual Bindadin Mahotsava in Delhi's AIFACS auditorium she did not let go of the opportunity to show her displeasure towards some members of the artistic fraternity, who had started questioning her work. She said what she had to – but in the most charming and artistic manner! That performance even put her critics to shame!
Another memory that will always remain with me was her love for dressing up well. Whenever I visited her at her apartment in Bombay, even at the oddest of times, I never saw her without her make-up. She was also ever ready and willing to perform and guide a younger dancer. Her giving nature and feisty attitude remained intact till the last.
In September last year, her daughter, Jayantimala, who is also a Kathak artiste, had mentioned to me that Sitaraji was eager to perform at some upcoming programme despite being in a wheelchair!
Source: filmsdivision.org
Indeed, although Sitaraji is no longer with us her legacy, the fragrance of the ethos and free spirit of the 'ang' and the 'andaz' (style) of the Benaras gharana are visible in Jayantimala's work.
But there can only be one star and that was she. Sitara Devi personified Rumi's immortal words:
'Dance, when you're broken open. Dance, if you've torn the bandage off. Dance in the middle of the fighting. Dance in your blood. Dance when you're perfectly free.'
Today, she is free of her earthly bondages, but she sure is dancing somewhere out there!
Like this story? Or have something to share? Write to us: contact@thebetterindia.com, or connect with us on Facebook and Twitter (@thebetterindia).
We at The Better India want to showcase everything that is working in this country. By using the power of constructive journalism, we want to change India – one story at a time. If you read us, like us and want this positive movement to grow, then do consider supporting us via the following buttons.
Please read these FAQs before contributing.