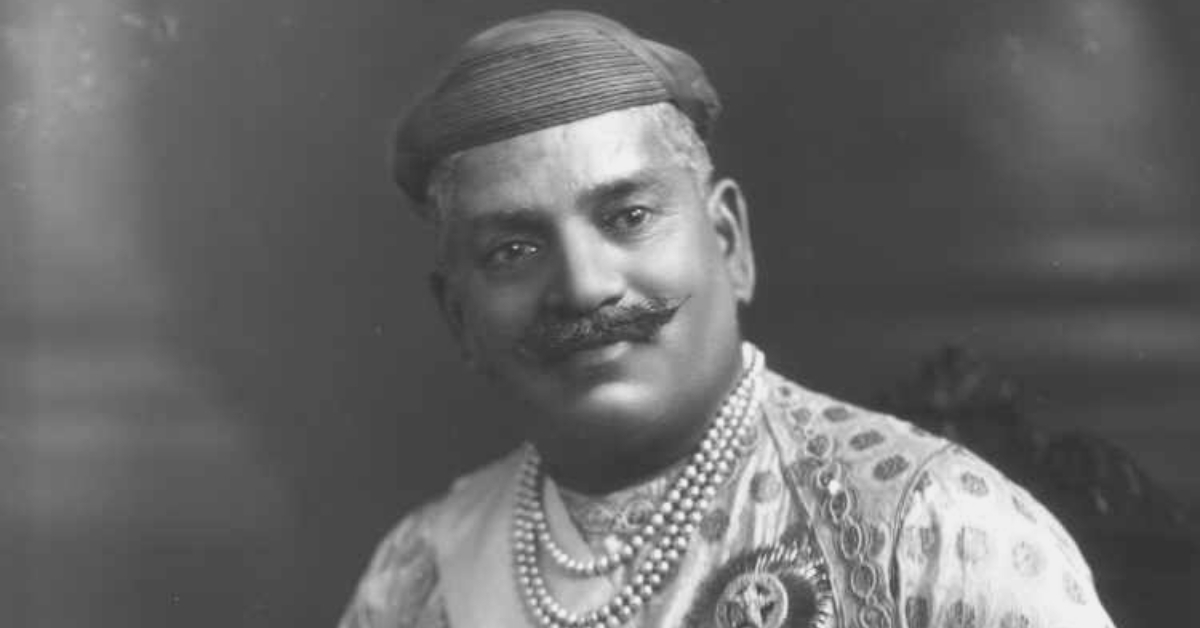 The founder of the Bank of Baroda, Sayajirao Gaekwad III, was one of India's most iconic social reformers – he supported widow remarriage, fought for temple entry of Dalits and also funded Dr BR Ambedkar' education abroad!
Sensational intrigue shrouded the erstwhile princely Baroda State in the summer of 1871. The year 1870, had witnessed the passing of Sir Kanderao Gaekwad, the famous Maharaja of Baroda, and this power vacuum had initiated its version of Game of Thrones.
The deceased Maharaja had left behind a 17-year-old pregnant widow, Maharani Jamnabai and an ambitious brother Malharrao, whose path to the throne was contingent on whether his sister-in-law would give birth to a male heir. The young Maharani was determined not to let anything get in the way of her pregnancy. She refused to eat anything not made before her watchful eyes and even took the unusual step of delivering her child in the establishment of the local British representative, who, for all intents and purposes, was a military man, notes historian Manu S Pillai.
Unfortunately for the young Maharani, she gave birth to a female child, leaving her brother-in-law Malharrao with a clear path to ascend the throne, which he duly did in July 1871. Meanwhile, the Maharani went on exile with her infant daughter. However, Malharrao's reign would only last a few years, marked by poor administration of the kingdom's finances, tyranny and cruelty.
At the time, the princely states were beholden to the British Empire under the terms of a subsidiary alliance. To ensure the princely states stuck to the terms of the alliance and also managed diplomatic relations with them, the British government commissioned a Resident.
It was a powerful form of indirect rule. When the Resident got news of Malharrao's misconduct, the latter attempted to have him poisoned with a compound of arsenic. Upon hearing Malharrao's assassination attempt and 'misgovernance', the Secretary of State for India had him deposed on 10 April 1875, and exiled to Madras.
With the throne vacant once again, the Maharani called upon the extended branches of the dynasty to make their way to Baroda, and present their sons as potential candidates for the throne. Of course, the British could not be seen choosing their own King, but sought an heir of "malleable age . . . who might be shaped according to the right ideas."
Chosen from among the potential candidates was Sayajirao Gaekwad III (born Shrimant Gopalrao Gaekwad on March 11, 1863), who had, before the Maharani's summons, worked on a farm and was illiterate.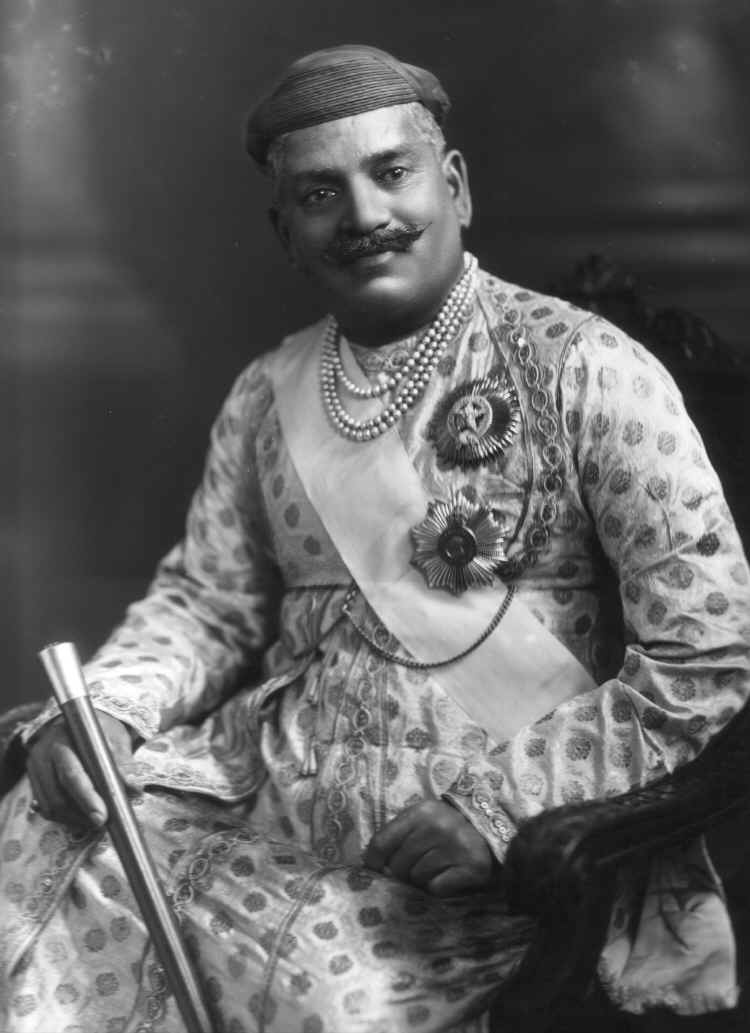 The legend often goes that when asked at the gathering of the Gaewkads why he was there, he had responded with, "I have come to become King," and impressed the Maharani with his confidence who went on to adopt him. Sayajirao ascended the throne in June 1875.
However, since he was a minor, a Council of Regency ruled the Baroda State until he came of age and invested with full powers in December 1881. He was trained in public administration by the Dewan of Baroda, T Madhava Rao and long-term tutor FAH Elliot, an Englishman.
Though the Sayajirao ascended the throne because of the designs of the British, he was his own man. By the time he passed away in 1939, he had turned Baroda into a "model state" backed by multiple socio-economic reform measures.
His tenure saw the abolishment of infant marriage, legalisation of widow marriage, and the introduction of free and compulsory primary education in 1893. Merely months after acquiring full powers, he opened eight schools for girls and a training college for women teachers in 1881. By 1906, the provision for free primary education covered the entire State.
Besides multiple provisions for school education, he understood the importance of acquiring a college degree which opened up avenues for a prosperous professional career. The Maharaja Sayajirao University of Baroda, which runs even today, was opened in 1881 for these purposes.
Another popular social revolution he supported was the abolishment of caste differences amongst his subjects. In 1925, he famously held a banquet at the Laxmi Vilas Palace, where men from all castes dined together. He was also a great votary of allowing Dalits to enter temples, a movement the likes of Ambedkar would push vigorously from 1927 onwards.
He is also famously known for sponsoring Dr B R Ambedkar's college education abroad while sending financial assistance to famous social reformer Jyotirao Phule.
"Sayajirao was not an original thinker, but he was extremely receptive to the original thought of others," wrote the scholar David Hardiman.
He put those ideas into action with the vast development of the railway network within his State, construction of water systems, enacting legislation to separate the executive from the judiciary (a novel idea then, but fundamental to the functioning of a free democracy today) and of course, the strengthening of commercial banks. He founded the Bank of Baroda in 1908, which is an important public sector bank today. During his reign, the length of the railway network within his State grew from a measly 9 miles to 642 miles, linking every major town and place.
---
Also Read: 'Why Should We Be Dumb?' How One Monk's Speech Changed The History of Ladakh
---
Besides all his social welfare credentials, Sayajirao was determined not to be seen as a mere British puppet, often extending his public support to Mahatma Gandhi and the Indian National Congress. The British despised his apparent disinterest in showing allegiance to the Crown and feared his actions so much that the colonial rulers had him tailed.
In fact, in a famous 1911 incident, when the British King George V came to Delhi, Sayajirao was lambasted for deliberately turning his back to him. This was a deliberate breach of protocol, and this apparent 'insolence' had enraged the British media. Moreover, Sayajirao had reportedly no interest in dressing up for the occasion, unlike the other Indian princes who had dressed to the nines who came bearing expensive gifts.
Yet like all men, he had his share of faults. "His trips abroad (one lasting as long as 13 months) caused much dismay at home, and for all his scorn for the orthodoxy, he performed expiatory rituals on his return from foreign shores. He is famous for abolishing polygamy in his State, but this did not preclude his trying to arrange the marriage of his daughter with an already married prince. His wife, Chimnabai II, was a spirited woman—one who discarded purdah and moved about her palace on roller skates—but in the 1920s, trouble brewed between them after the Maharaja evidently formed a fondness for his European secretary," writes historian and columnist Manu S Pillai.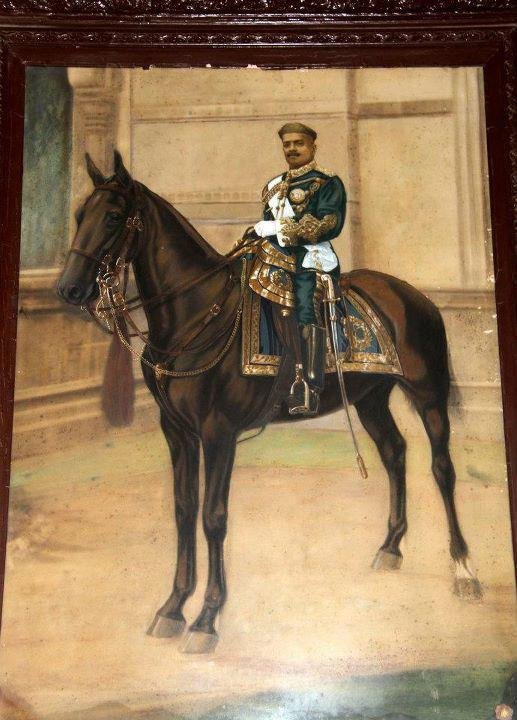 However, what he did live was a remarkable life. From an illiterate farmhand to the great reformer King, Sayajirao was indeed one of a kind.
(Edited by Saiqua Sultan)
Like this story? Or have something to share?
Write to us: contact@thebetterindia.com,
Tell Us More
We bring stories straight from the heart of India, to inspire millions and create a wave of impact. Our positive movement is growing bigger everyday, and we would love for you to join it.
Please contribute whatever you can, every little penny helps our team in bringing you more stories that support dreams and spread hope.