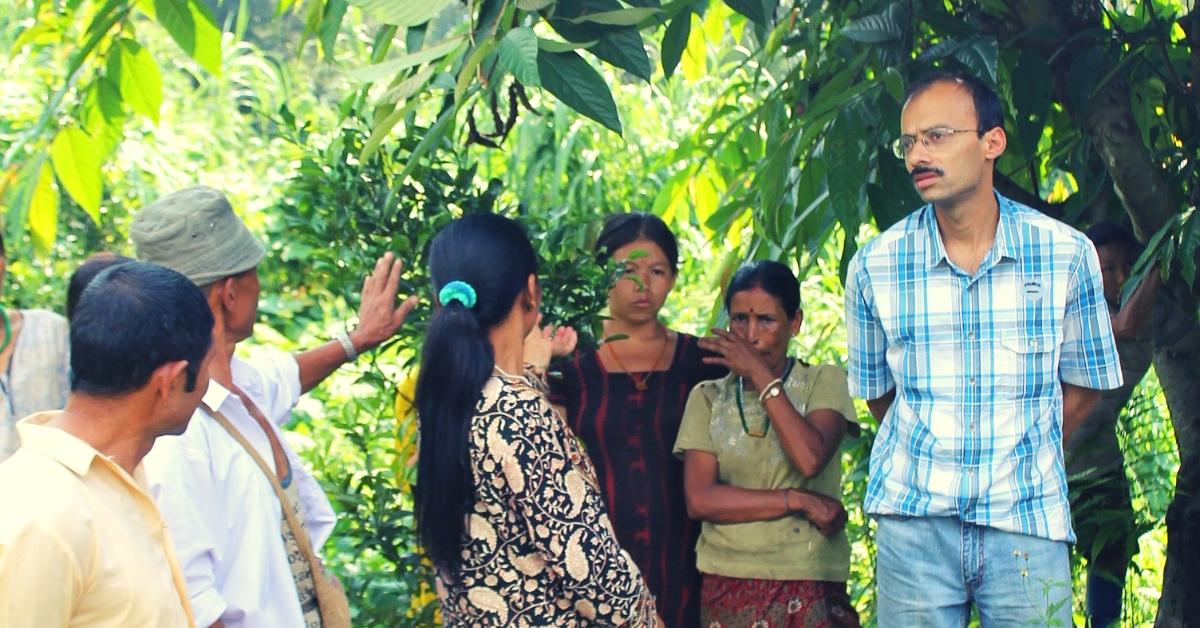 Passionate about protecting natural history, Sandeep Tambe's proactive policy-making has also been instrumental in making Sikkim one of India's most successful states in implementing MGNREGA.
As a child, Sandeep Tambe would spend his holidays with his parents and two sisters in their ancestral village of Nakawal in Madhya Pradesh's Mandla district.
Nakawal is a picturesque village along the Narmada river marked by vast farmlands and surrounded by the Satpura Hills. He would enjoy his vacations amid nature with friends living in nearby hamlets inhabited by the Gond and Baiga tribes.
While the future Indian Forest Service officer knew that he shared a unique bond with mother nature, he had no inkling that one day he would play an instrumental role in reviving the socio-economic and environmental fortunes of Sikkim.
However, it was years before Tambe could realize that bond. For most of his early life was spent in the steel-manufacturing hubs of Rourkela and Bhilai, where his father was employed by the Steel Authority of India (SAIL).
He was just like any other young man finding his way in the world.
Then, in 1990, he got admission into IIT-Bombay for a BTech degree in Mechanical Engineering.
"IIT Powai has a beautiful campus, situated in picturesque surroundings with the Vihar and the Powai lakes on either side. It's close to the Borivali National Park. I joined the Wildlife Club and thanks to it, I got the opportunity to visit various wildlife areas like the Sahyadris in the Western Ghats, Mudumalai National Park, Ranganathittu Bird Sanctuary, Ranthambhore Tiger Reserve, Bharatpur Bird Sanctionary and the Namdapha Tiger Reserve. That was the time I got immersed into nature and the issues surrounding it. It was also the time I realised that this is what makes me tick, and naturally I set my career path along the lines of nature conservation," says Tambe, speaking to The Better India.
However, convincing his parents wasn't easy.
The perception among many middle-class families was that civil service jobs like the Indian Forest Service were risky.
Dealing with politicians and the mafia was a part of the job, and they were concerned about his safety.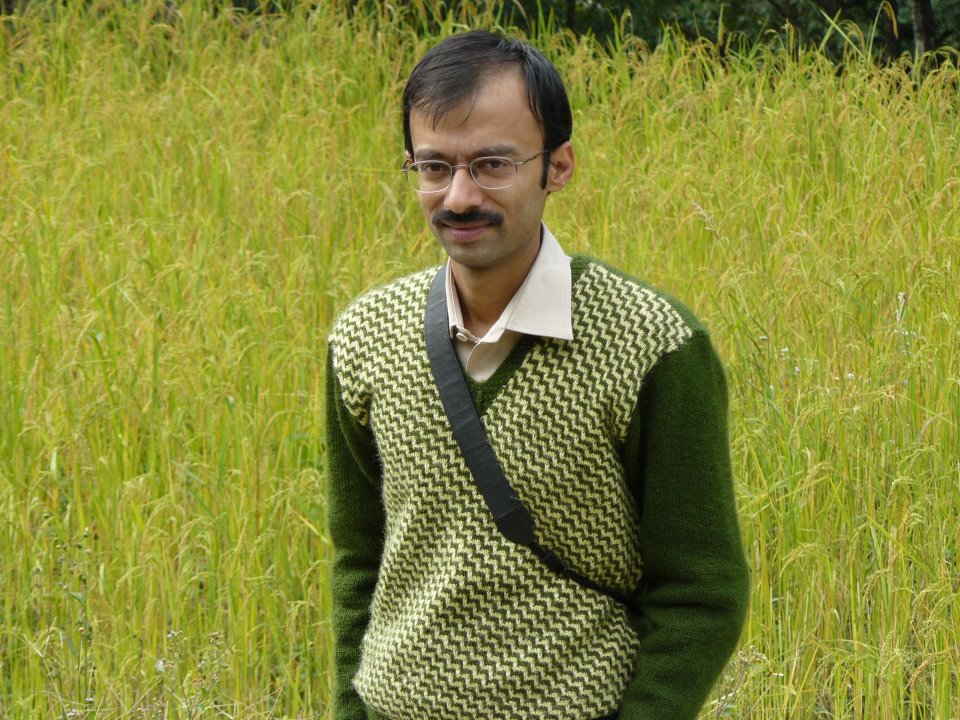 "After graduating from IIT-Bombay, I worked at Infosys for about three years in Bengaluru, before I joined the Indian Forest Service in 1997. Two years of training ensued at the National Forest Academy in Dehradun, where they taught us aspects of forest and wildlife management, following which I was allotted the Sikkim cadre in 1999," says Tambe.
These cadres are allotted in a random manner, and when he was assigned to Sikkim, it was a bolt from the blue. He had hoped to get his posting somewhere closer to home in Central India and realize his dream of conserving the Kanha National Park or Bandhavgarh.
At the time, very little was known about Sikkim. With no idea about the place and without any friends in the state, there was a great deal of anxiety and apprehension. Tambe felt that his dreams of working in nature conservation would fall apart before he even began.
His first posting in Sikkim was as Divisional Forest Officer (Wildlife) overseeing two districts—South Sikkim and West Sikkim. With a threadbare staff, inadequate infrastructure and poor communication links, the challenge of enforcing national laws protecting forests and wildlife in a region where poaching, excessive open grazing and logging had become a way of life, was massive.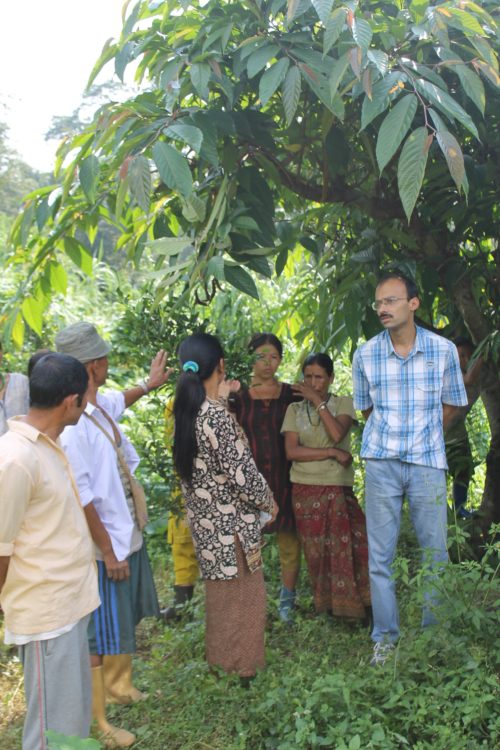 Protecting forests
Most of the forests in Sikkim are old growth, marked by majestic oak chestnut and fir trees.
Unfortunately, these forests had been deeply fragmented. Besides indiscriminate grazing, herders would indulge in clearing large areas and collecting large quanties of tree fodder and firewood. As a result, openings were created in the forest, degrading the habitat quality and resulting in biodiversity loss.
"We were a small staff of 10 forest guards and few officers tasked with managing two districts. In addition, these herding practices were taken up far above the village, and so many of its residents knew little about it. Less than 10% of the village households were engaged in herding as an additional source of income, while the rest of the people were into traditional mixed farming.
The only way we could protect these forests was to strengthen their connect with the local community. Moreover, we explained that healthy forests would bring in eco-tourism benefits and had the the potential to become a source of livelihood for them," explains Tambe.
"We organized awareness campaigns, where we showed the impact of these herding practices through slide shows and organised the locals into what are known as eco-development committees (EDCs), giving them authority to take action against errant practices and raise awareness through various programmes. In a way, we strengthened their sense of ownership and their bond with the forest," he adds.
While the initiative began in 1999 and EDCs were put in place by the following year, it took until 2003 for the process to start functioning well.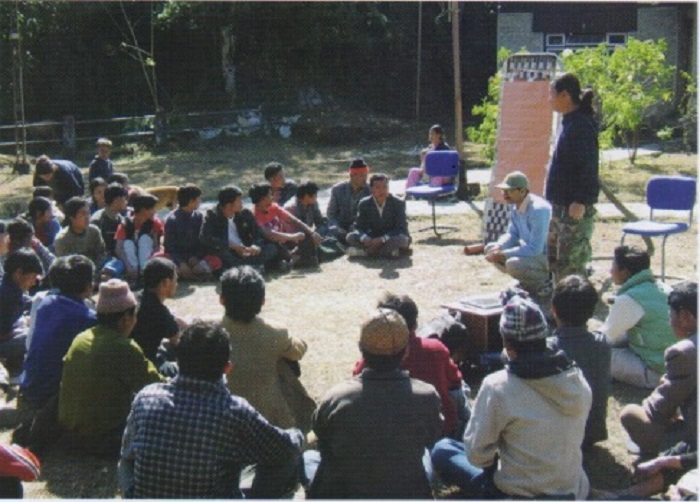 The abiding message was 'these are your forests, and they are for your own future, while we (forest officials) are just trustees in conserving them. If the forests are damaged, you will suffer the most.'
By constantly drilling home these messages, this link between people and the forests was strengthened. However, there was another trick up the forest officer's sleeve.
Through the EDCs, the local community applied societal pressure on these herders stating that their practices were inequitable and unsustainable. That began working against them, while forest department officials began enforcing the regulatory provisions of the Wildlife Protection Act.
So, the twin pressure from the locals and wildlife department, besides unstinting political support from Chief Minister Pawan Chamling, ensured this initiative's success, and by 2007, illegal open grazing, logging and hunting had come to an end.
"He (CM) convinced the herders to give up their unsustainable livelihoods," says Tambe.
The state government also gave these herders compensatory support, bought their cattle and distributed these animals to poor farmers. This was the additional financial support they received from the government to quit the forests and return to their farms in the villages.
Protecting Lakes
Aside from overseeing the protection of lakes, Tambe was also instrumental in coming up with a policy framework to protect the famous high-altitude lakes of Sikkim like the Tsomogo, which is on the way to the famous Nathu-La pass, Khecheopalri, and Gurudongmar.
While these lakes are mass-tourist destinations, they were suffering. Poor sanitation facilities and solid waste strewn around the lakes were a blight. This was particularly the case with Tsomogo lake.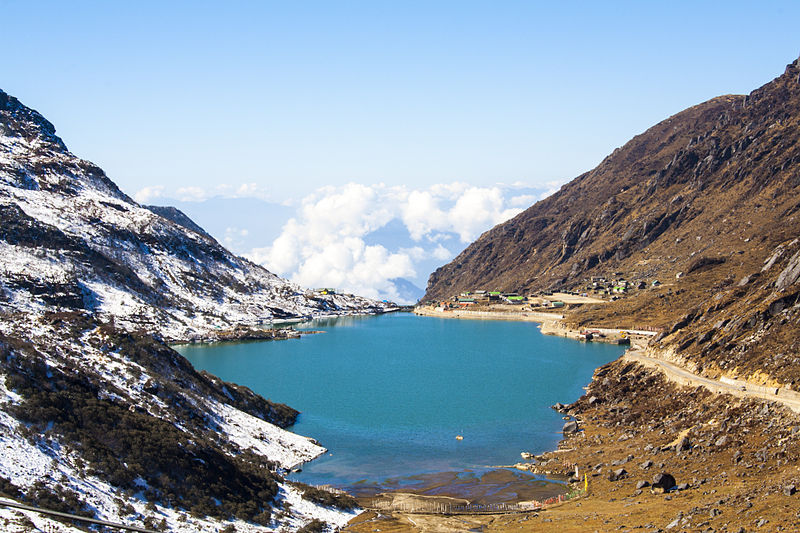 "Working alongside WWF India, we spoke to the gram sabha of a village overseeing the lake and enabled them to organize themselves together as Pokhri Sanrakshan Samitis (PSS) to protect the lake. The policy enabled the PSS to collect Rs 10 as entry fee from all the tourists, which they would use to engage Pokhri Rakshaks (lake guardians). These guardians would ensure that the surroundings are kept clean, sanitation facilities are well maintained, and the lakes are conserved. Sometimes, in the event of unexpected snowfall, wheren tourists get stuck in these parts. the PSS would swing into action and assists with in relief and rescue operations as well," informs Tambe.
In order to institutionalize this arrangement, the Lake Conservation Guidelines were approved by the state government, which provided the framework for the PSS, what functions it would play, how it would generate resources and how monitoring would be done. This policy went operational in 2006.
"It helped tourists enjoy a better experience of these lakes, the lake was preserved, and locals benefited from it—a win-win situation for all. This must framework has the potential to be replicated in other Himalayan states as well," he says.
MGNREGA
As per government figures, Sikkim's poverty levels came down from 30.9% in 2004-05 to 8.19% in 2011-12. The way the state leveraged the Mahatma Gandhi National Rural Employment Guarantee Act (MGNREGA) has played a critical role in this phenomenal drop. Sikkim is also among the leading states in implementing this jobs scheme.
Following his success in his lake and forest protection initiatives, Tambe was fast-tracked the the Department of Rural Management & Development and given the responsibility of overseeing the implementation of this landmark jobs and public assets creation scheme.
While a lot of funds were at the disposal of gram panchayats, the key challenge was the lack of functionaries with expertise on the ground to implement this scheme.
In other words, a whole machinery comprising of junior engineers, agriculture extension officers, horticulture inspectors, and accounts staff to offer technical support was needed at the village level to ensure functionality.
The MGNREGA scheme took off in 2006, and by the following year, it had become operational on the ground.
For every five gram panchayats, the state government developed a cluster support office, known as the Gram Panchayat Support Office Vikas Kendra (GVKPSO). These are essentially state of the art centres which had a battery of functionaries, like accountants, horticulture, forestry and agriculture experts, engineers and others who would on the ground help these gram panchayats operationalise rural development projects. Besides technical, financial and accounting support, these functionaries also ensured that accurate records of these projects were maintained," says Tambe.
Secondly, officials needed to ensure that the implementation process was democratic and bottom up. To ensure this happens, a system was set up whereby at every gram sabha, systemic planning took place to ensure that requirements for specific projects came from the village residents themselves—grassroots planning. Thirdly, they needed to ensure that the money was spent in a transparent and accountable manner, and leakage of pubic funds was blocked.
"We trained some of the best NGOs in Sikkim to conduct social audits on various NREGA projects. These social audits by the gram sabha and facilitated by these NGOs are is what sets Sikkim apart because very rupee spent is accounted for. Expenditure records were compiled and presented by the NGOs to the gram sabha, and people who were working on these projects would verify he expenditure records matched with the field reality or not," informs Tambe.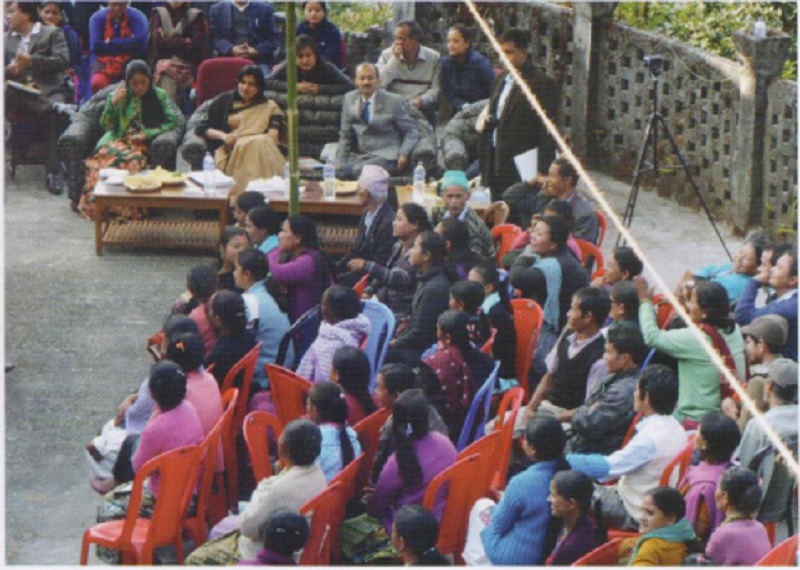 It created a system whereby all these records are presented in a public forum, and in case some misappropriation is found recovery is taken up from the erring functionary.
These are close-knit communities where everyone knows each other. This created fear among officials of being labelled as corrupt by members of their own community if they misappropriated funds.
"This fear itself resulted in officials refraining from corrupt practices. Initially during the first rounds of social audits, there were many agitations by the functionaries, particularly those who had endured public shaming for allegedly indulging in financial wrongdoing. Luckily, we had the necessary political support, rural development minister backed our measure for social audits," adds Tambe.
These social audits ensure that the money is utilised well, besides assuring the quality of the public assets created. "Nonetheless, while all this was happening, there was a realisation among us that while the scheme was performing its role as a safety net to ensure households didn't fall further into poverty, it wasn't really actively lifting them out of it either," reminisces the forest officer.
What they decided to do was utilise this money to create income-generate assets on the lands of those struggling under the weight of poverty.
For these objectives, the government came up with the Gram Panchayat Pro-Poor Perspective Plan (GSP). As per this plan, 50% of NREGA funds allocated to a village would be spent on creating these assets on the lands of the poorest 20% of households in that village.
These households were identified using participatory wealth ranking with functionaries on the ground and participation from local village residents.
Thus, besides receiving wages, these income-generating assets like water storage tanks, cattle sheds, horticulture plantations, and pigsties were also created. Framed in 2010, the policy began to make a difference on the ground within two to three years.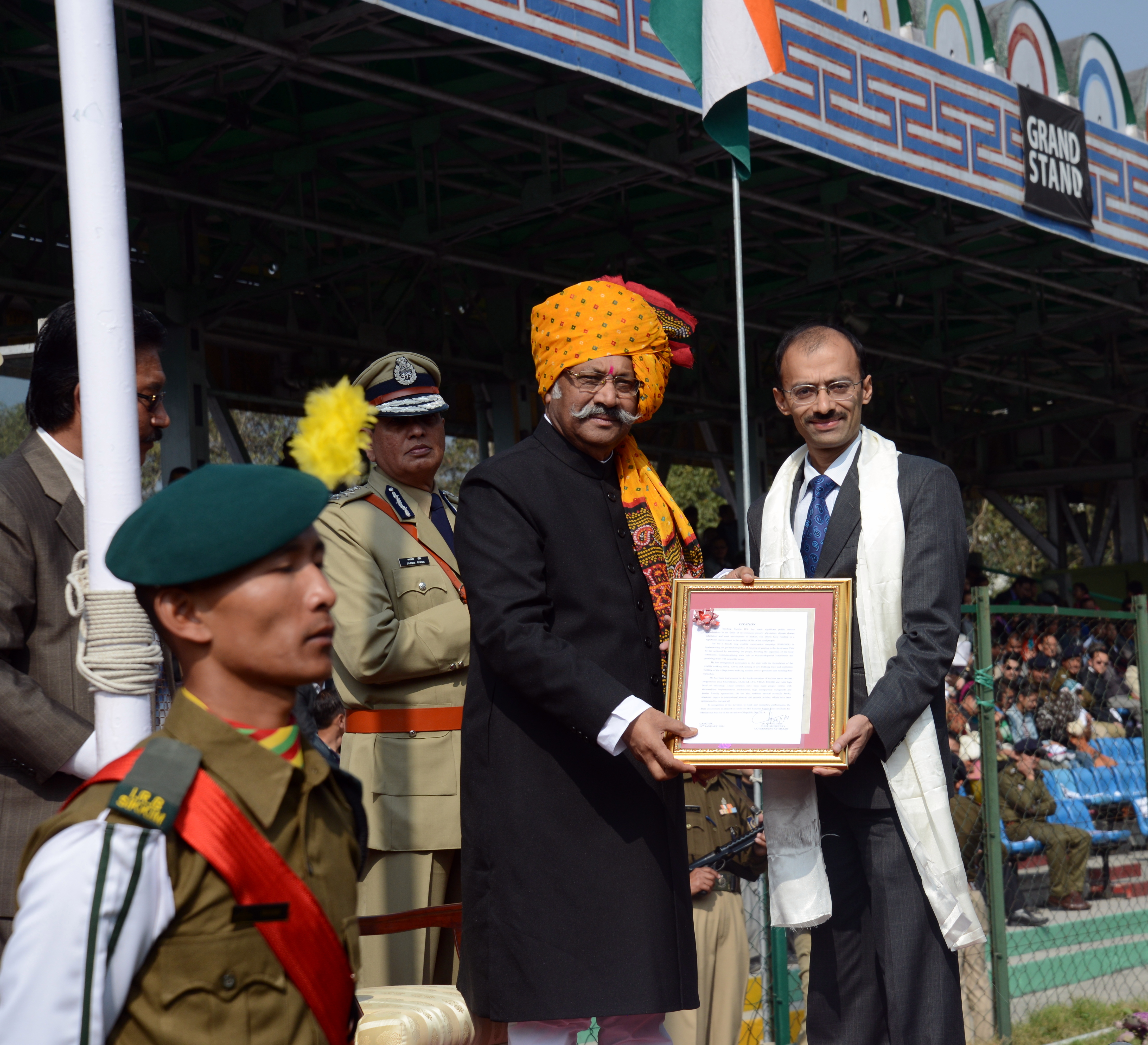 Now, the people had a direct stake in constructing these assets and contributed with real vigour. Add the social audit clause and what you have is a successful system in place.
A shining example of this model at work is the Dhara-Vikas (Spring-Shed Development) initiative aimed at reviving springs during the latter years of Tambe's tenure in the rural development ministry.
"During the summer months, when these springs dried up, women had no option but to go downhill to a bigger spring to collect water and trudge back uphill. This created a lot of hardship for the whole family, as women could not take up livelihood activities and children were often late to school," he explains.
On exploring the problem, he found that the problem was two-fold—change in land use and shifting rainfall patterns. From light drizzles, the monsoon period witnessed heavy rains, while the winter rains had become non-existent. As a consequence, there was a greater surface runoff, while the springs didn't have the necessary time or the means to recharge themselves.
---
Also Read: Bengaluru Techie Single-handedly Revives Lake in 45 Days, Plans to Save 45 More by 2025!
---
Responding to this concern, he took the following steps: Identify recharge areas of the springs and dig trenches and ponds in these the recharge areas to catch the surface runoff.
This completely transformed the scenario on the ground and caught the attention of many states who have now started their own spring revival programmes.
Awards and accolades
In 2015, Tambe then the Special Secretary of the Rural Management and Development Department in Sikkim, joined as a professor in the Indian Institute of Forest Management, Bhopal where he is sharing his expertise and experiences with the next generation of green managers.
His time in Sikkim earned him many accolades including his selection in a list of top 25 persons of the year by Forbes India in 2010.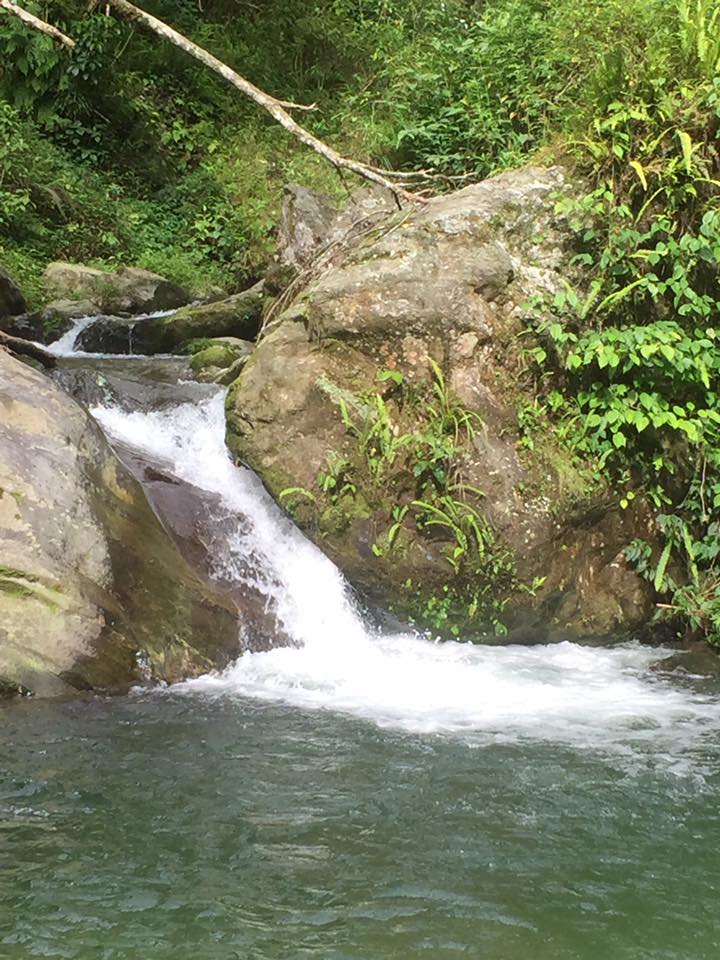 He was also conferred with the TN Khoshoo Memorial Award in 2012, Prime Minister's Award for Excellence in Public Administration in 2013 (Institutional), Sikkim State Award for Meritorious Service in 2014, National Award for Excellence in Sustainable Livelihoods and Transparency and Accountability in 2014 and 2015 respectively (institutional) and even the Best Teacher Award by IIFM students in 2017.
What a remarkable career in public service!
(Edited by Gayatri Mishra)
We bring stories straight from the heart of India, to inspire millions and create a wave of impact. Our positive movement is growing bigger everyday, and we would love for you to join it.
Please contribute whatever you can, every little penny helps our team in bringing you more stories that support dreams and spread hope.
Tell Us More