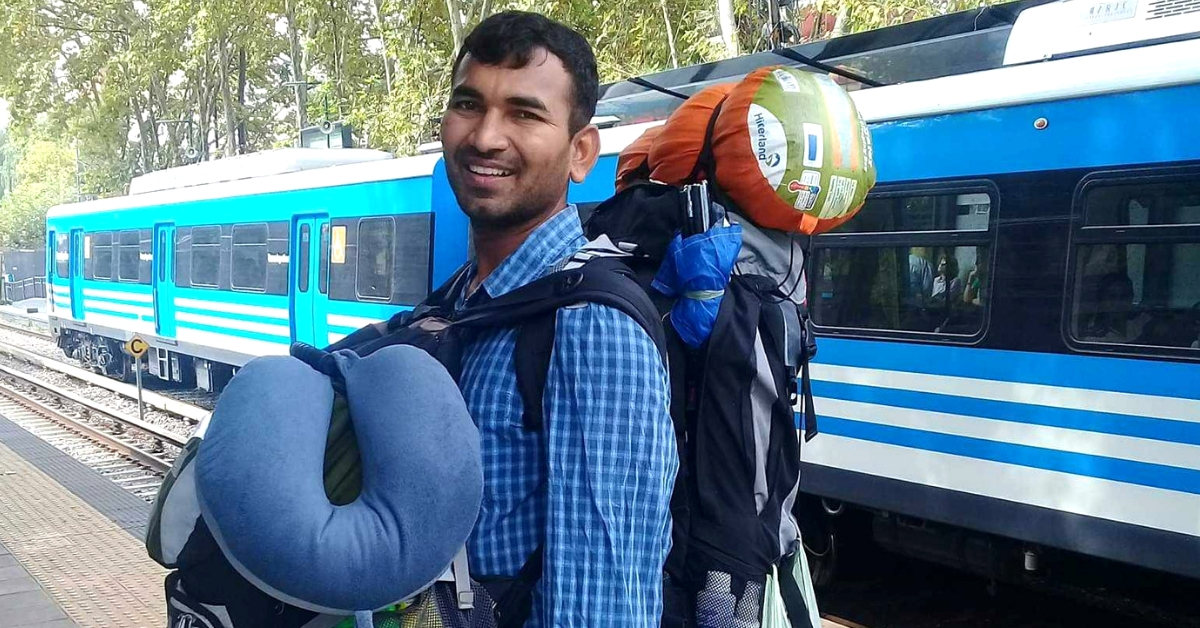 When Vishnudas Chapke had initially conceived this trip, the plan never included a trail that could take him around the world.
Vishnudas Chapke was one of the many journalists who interviewed Captain Dilip Donde after he completed his epic circumnavigation expedition on INSV Mhadei in 2010.
Little did he know that he would embark on a similar journey, a few years later.
But there was a difference—Vishnu circumnavigated the globe over three long years and covered 35 countries by land.
"After the interview, I felt that I should also do something adventurous like him and that ignited the spark in me. And I did it. I touched the same points that he did, and even visited Beijing for the second time after circling the globe" says the 36-year-old who has come to be known as 'Vishnu Da Gama.'
Interestingly, when he had initially conceived this trip, the plan never included a trail that could take him around the world.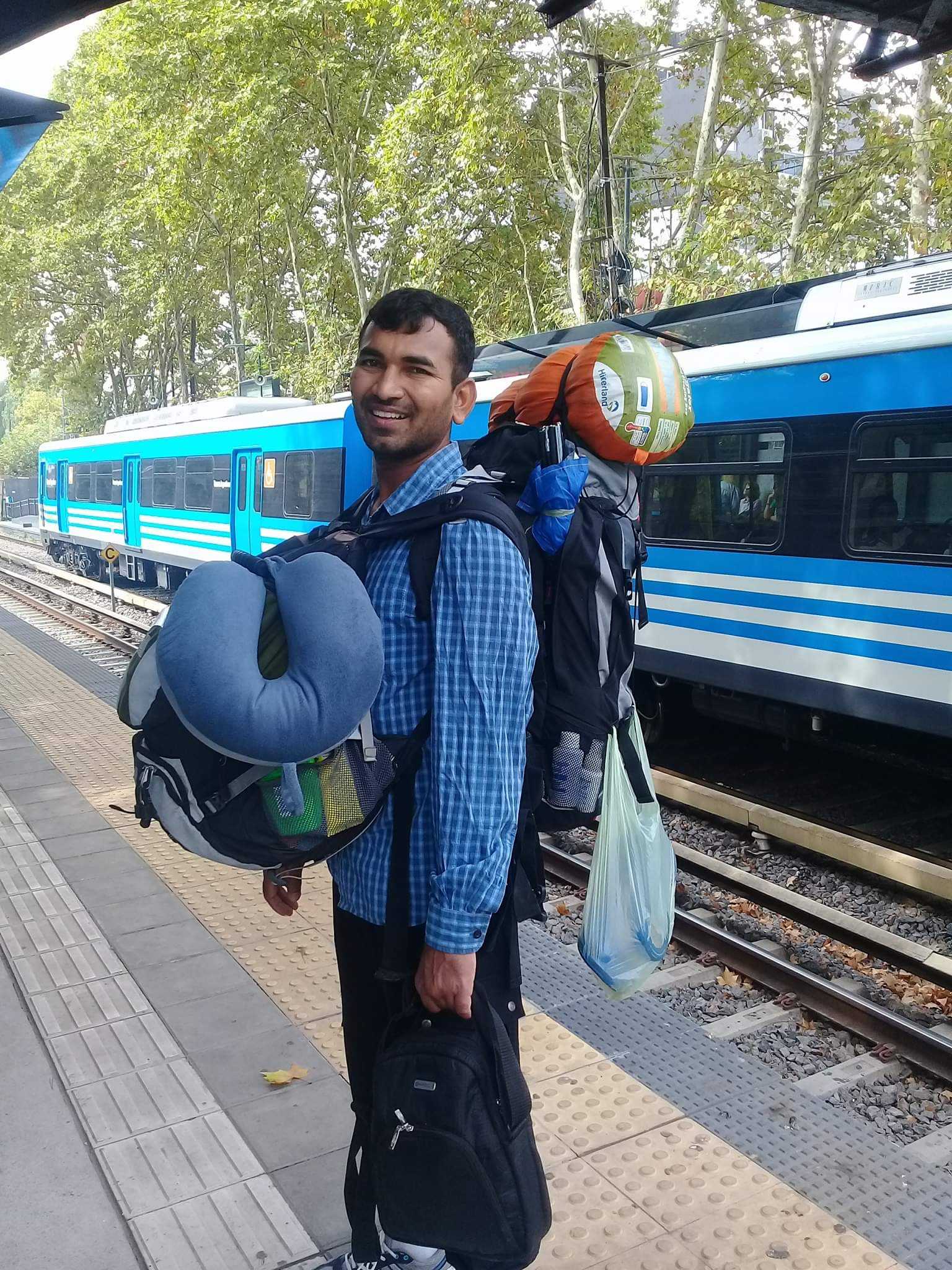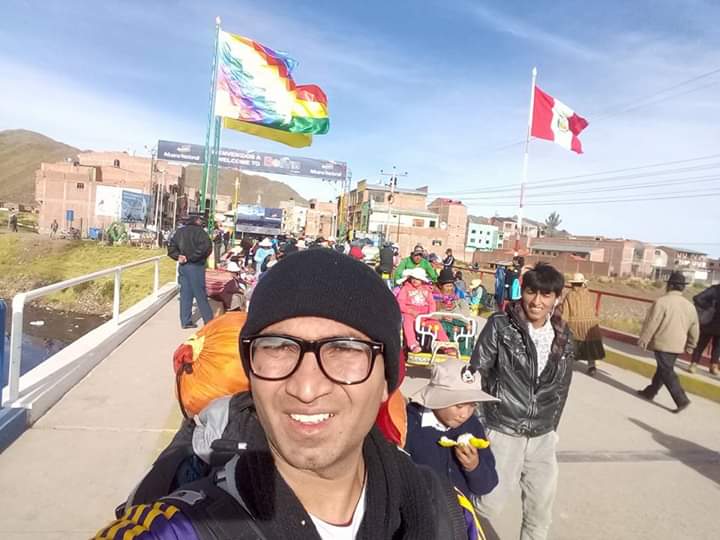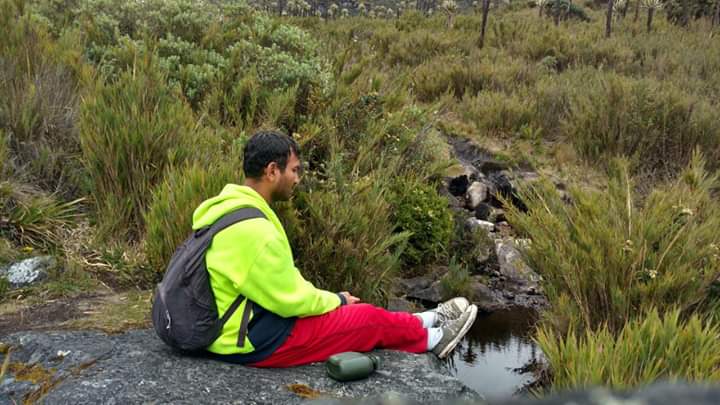 In conversation with The Better India, Vishnu shares the details of his epic journey.
"While I quit my job to pursue this dream, I didn't have a concrete plan in place. I had planned to travel to the northeastern states like Assam, Meghalaya, Manipur, and Nagaland, and from there, I would head to Myanmar and Thailand by land and return to Mumbai via Bangkok by plane. When this went quite smoothly, my friends helped me out with money, and I went from one country to another. There was no map, but to circumnavigate the world, one needs to have a direction, and I chose to travel from West to East," he says.
Vishnu used the money he had saved to purchase a house in Mumbai, and was also helped by his friends, who organised a crowdfunding campaign. Some even gave him a quarter of their yearly savings.
While he was strapped for cash when he set out from the Thane railway station on 16 March 2016, the next three years would lead him towards life-changing experiences—both good and bad.
Vishnu slept in railway stations and immigration offices when accommodation wasn't available, worked as a volunteer, hitchhiked to cut short travel expenses, and even partook in relief operations during a wildfire in Chile.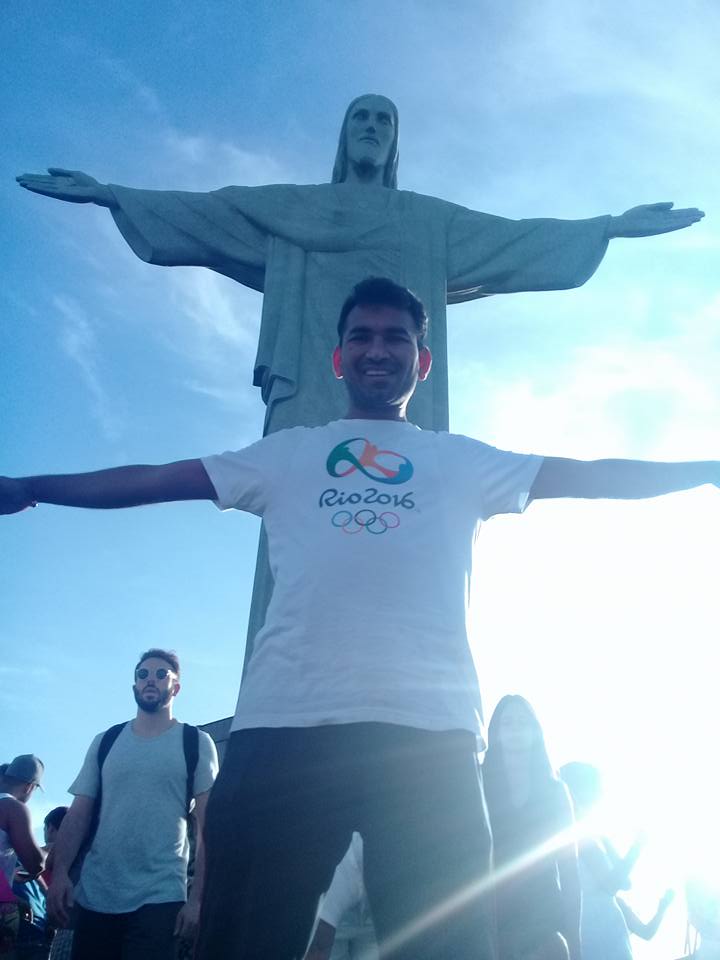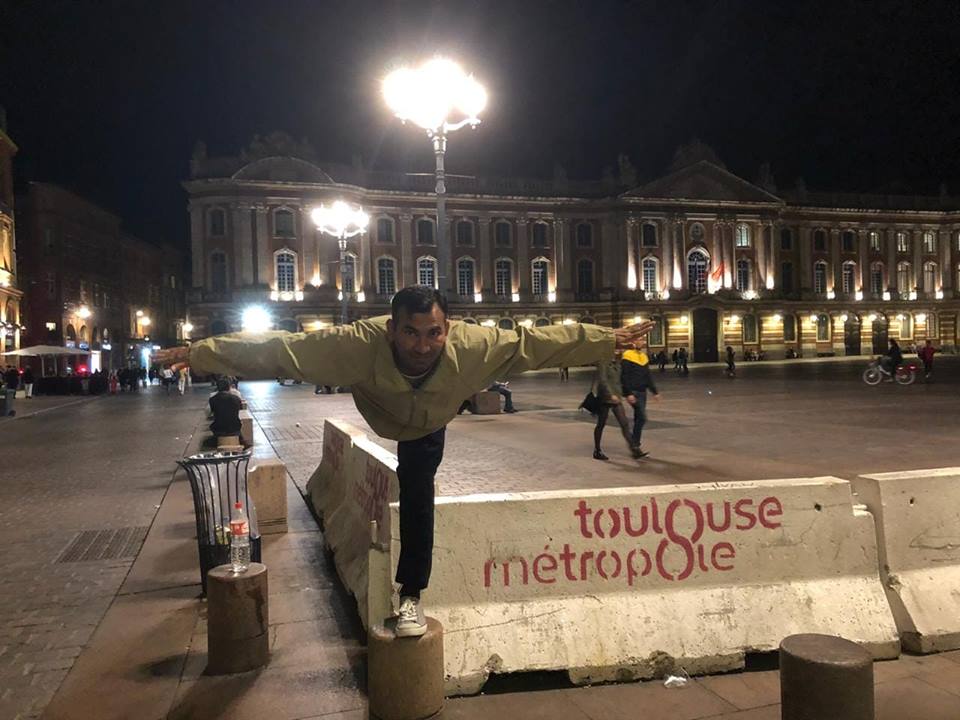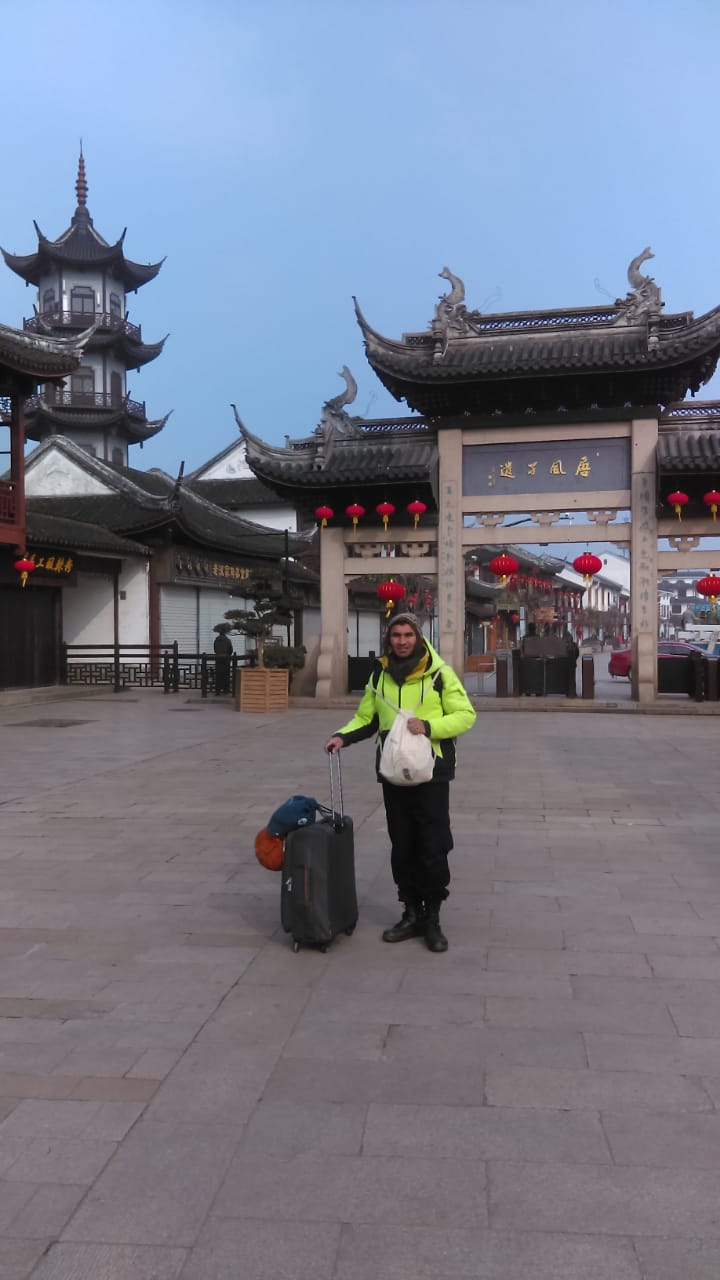 "The first year was difficult. When I reached Australia, I was on a very tight budget. I lived there for four months, out of which I spent one week in a hostel. The rest of the time, I lived with my friends and acquaintances. I spent very little money on travel, as I mostly hitchhiked. Being a vegetarian, finding food was a challenge, so cooked wherever I could or at least, purchased fresh vegetables and fruits and consumed these as salads," he recalls.
Vishnu mentions that most of his experiences were positive, and he experienced only kindness and warmth during his journey.
"I didn't experience any kind of hostility or racial indiscrimination. I got to visit many religious places around the world, including churches, synagogues, temples, mosques, and dargahs. Every single place welcomed me with open arms," he adds.
Colombia has a special place in Vishnu's heart.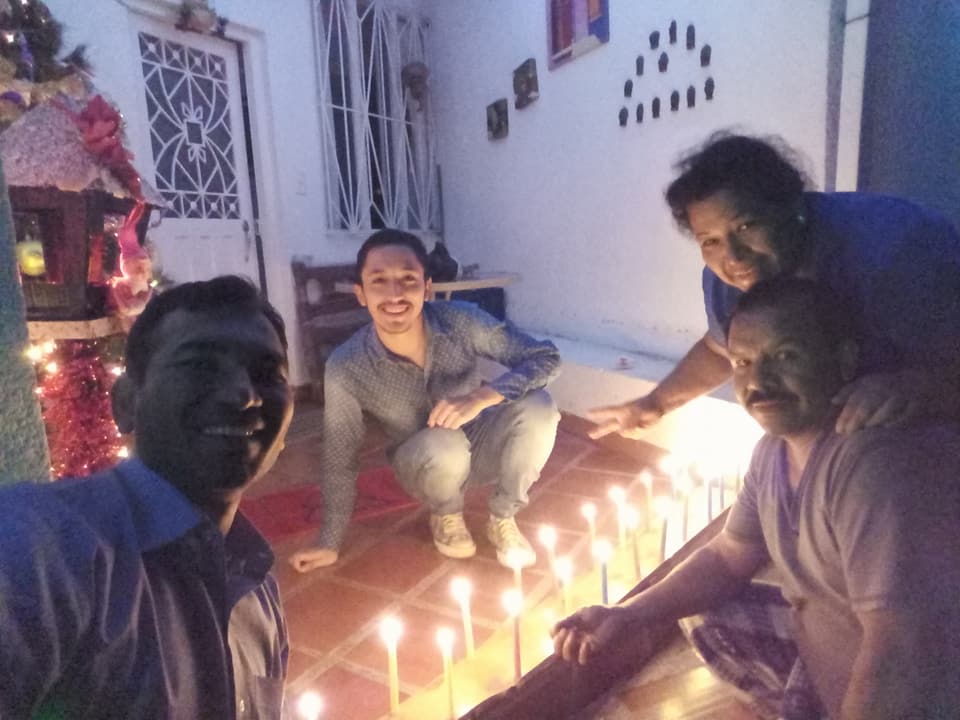 "While I was waiting for my new passport to arrive, I was working as a volunteer for Amalia Mon, a teacher. I lived with her family for two months and managed to learn Spanish in the meantime. Because I was there around Christmas, I was part of all their celebrations, and they would make me sing—and that too in Spanish! 'Con mi burrito sabanero voy camino de Belén' became my best piece, and by the time I was ready to leave, Amalia had come to see me as her son," he adds with a smile.
No journey comes without its share of challenges and obstacles, and it was the same for Vishnu. Among them, one incident stands out. He was hitchhiking near the border of Chile and Argentina, where he was stabbed during a robbery attempt. Fortunately, help was nearby and the thief ran way after throwing all of Vishnu's valuables.
Visa applications were also an obstacle.
"Being a journalist, I had to lie at several occasions due to the circumstances. During the journey, however, I decided to remain honest. I knew that I would have to pay the price for this and I did," he narrates.
For instance, during the US visa interview in Australia, he honestly informed the authorities that he had resigned from his job, was unmarried and had no house in Mumbai.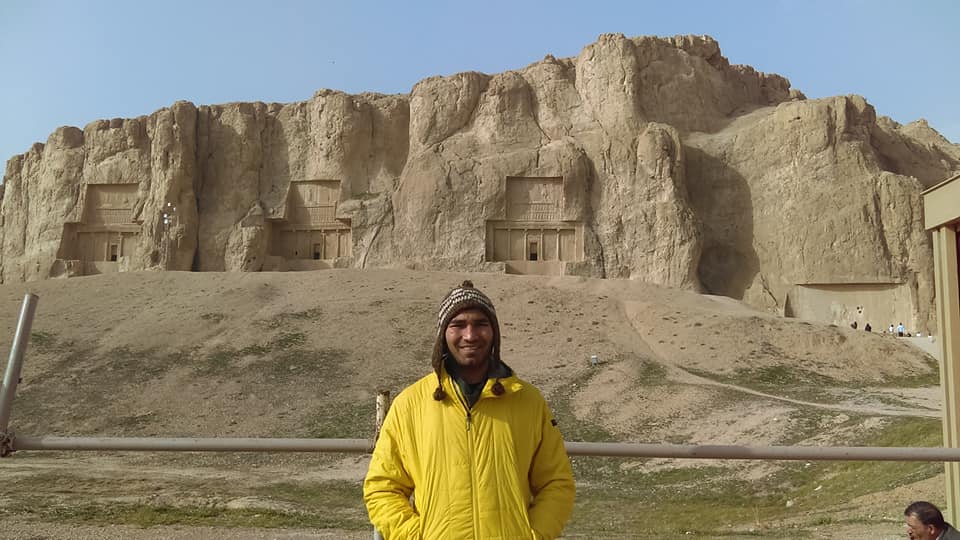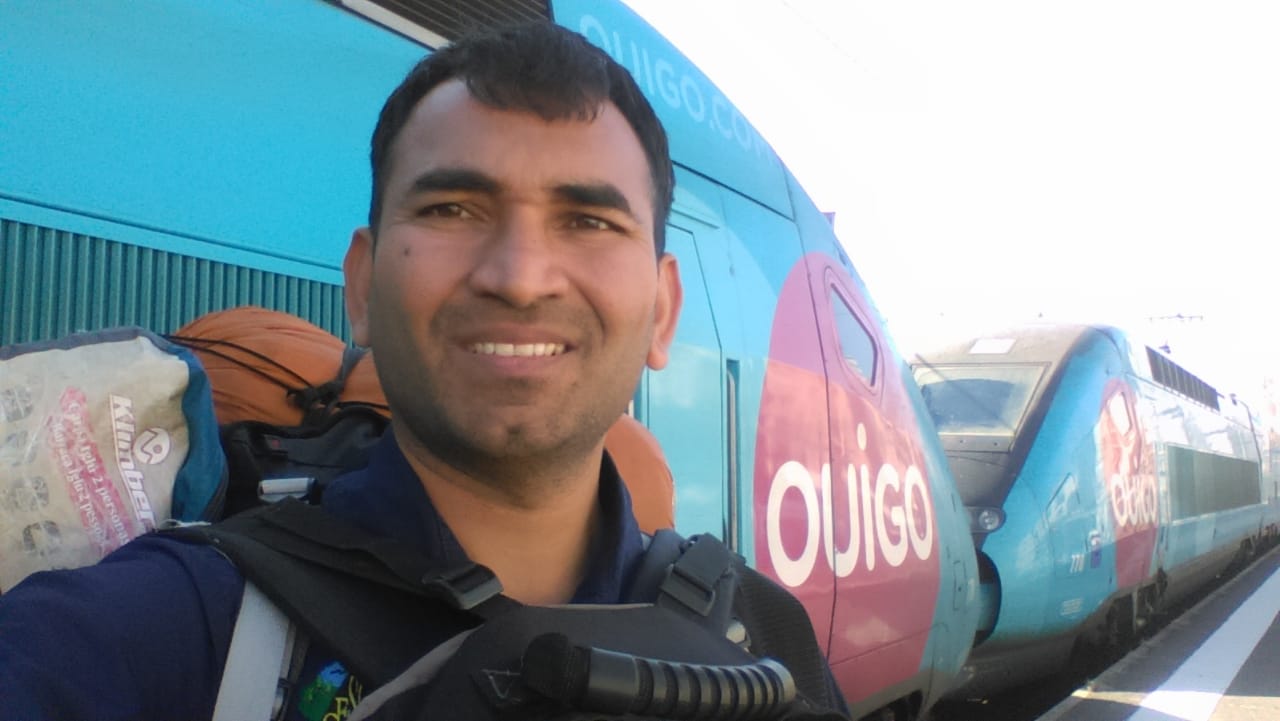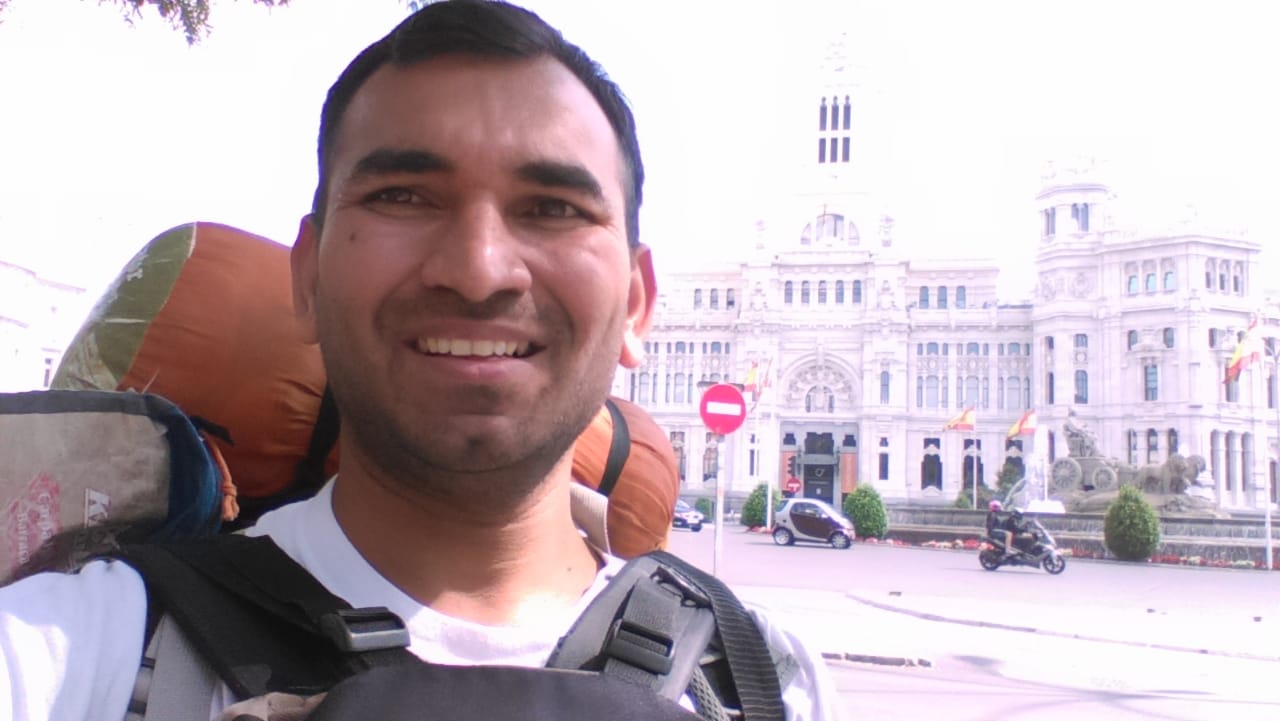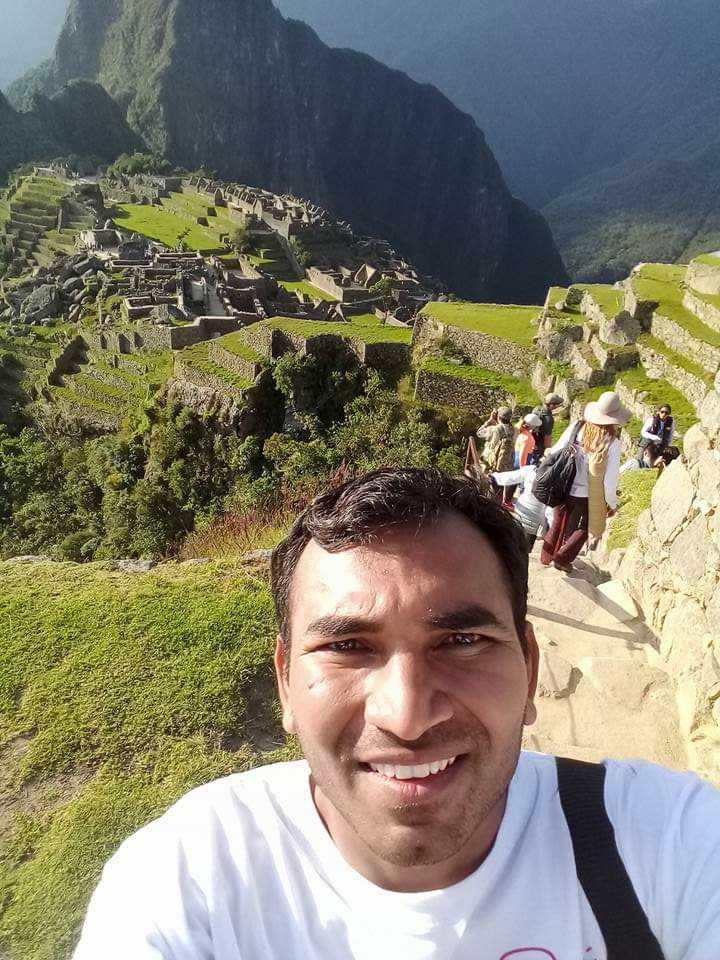 "Within 90 seconds of the interview, my visa was rejected. Had I received it, I would have finished my journey nine months ago. With valid US visa, one can just walk in from Mexico to Bolivia and Chile," he remembers.
Because of this, Vishnu needed individual country visas for 11 countries.
Usually, the time taken to process a visa ranges from two weeks to two months. However, in Nicaragua, his visa application was held for 52 days.
"Later, I was told by the office bearer that she and her colleague went to the Vice President (who looks after visa approval) with a request to approve my visa, and I got it!" he adds.
One impressive practice that Vishnu practised throughout his journey was to plant a sapling in the places he had lived.
In fact, he has planted saplings with ministers and diplomats in at least 15 of the countries he had visited.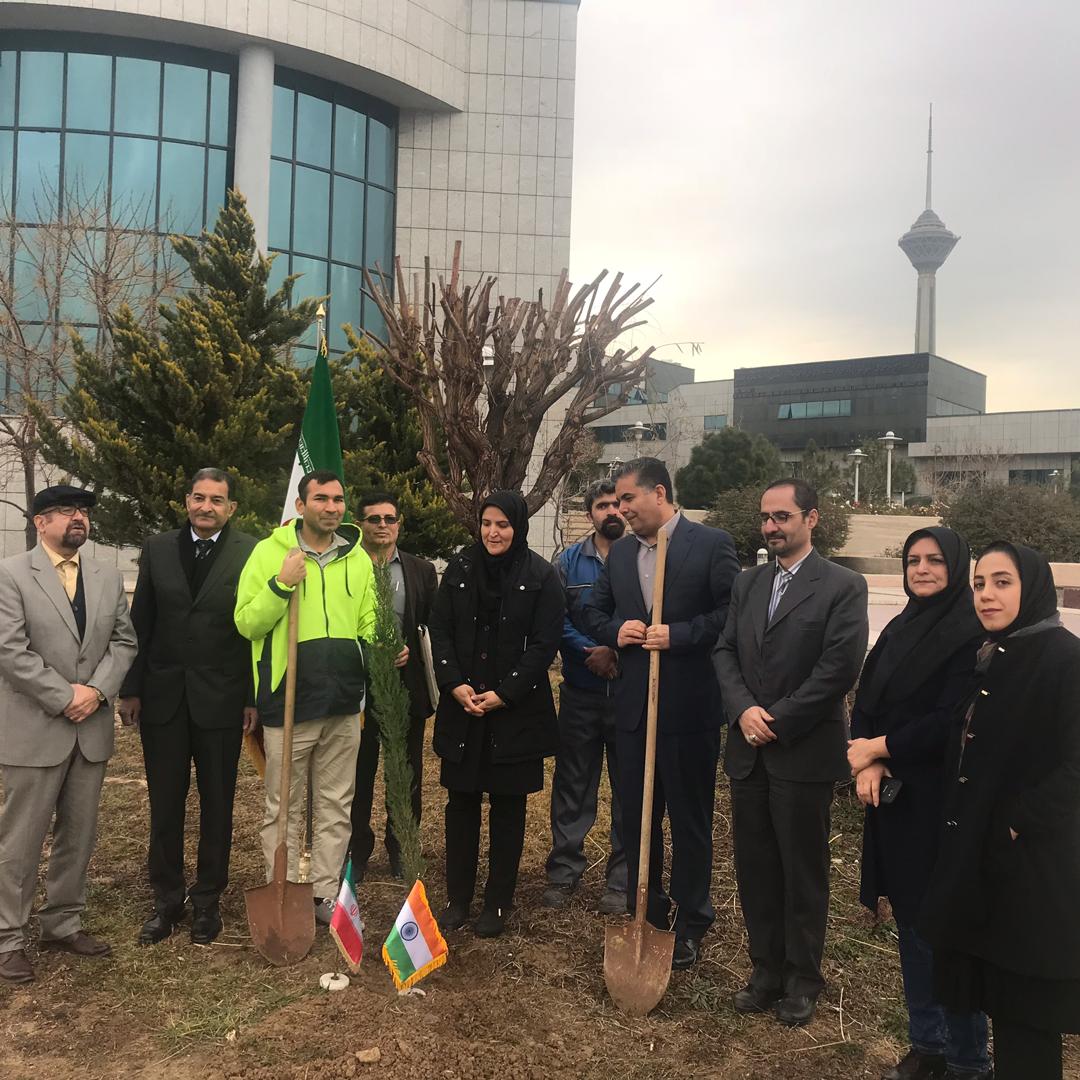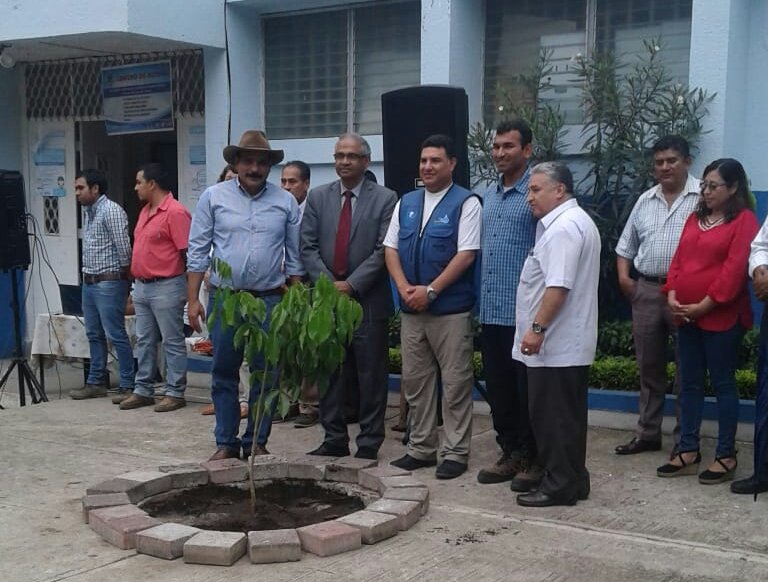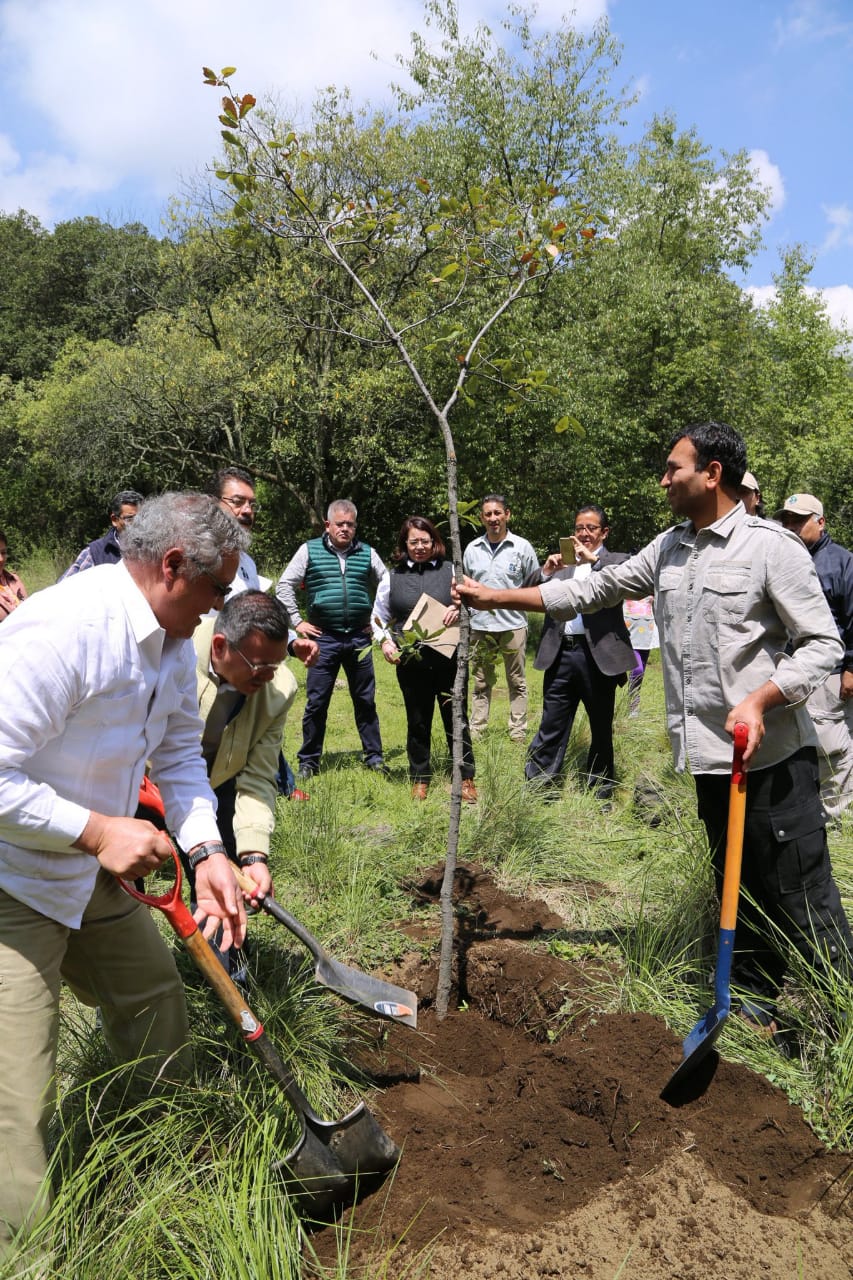 At one point, he got the opportunity to do it with the German Environment Minister, Svenja Schulze, who later helped him receive a gratis (free) Schengen visa. Additionally, since he had volunteered in Chile during the wildfire, he was also personally felicitated by the President, and together with environmental ministers, they planted a couple of saplings.
After travelling for 1097 days, Vishnu finally reached the Thane railway station, the very same point from where he set out three years ago, on 21 March 2019.
He claims that this journey of a lifetime has deeply enriched his life, and for anyone who wishes to travel, this is what he has to say: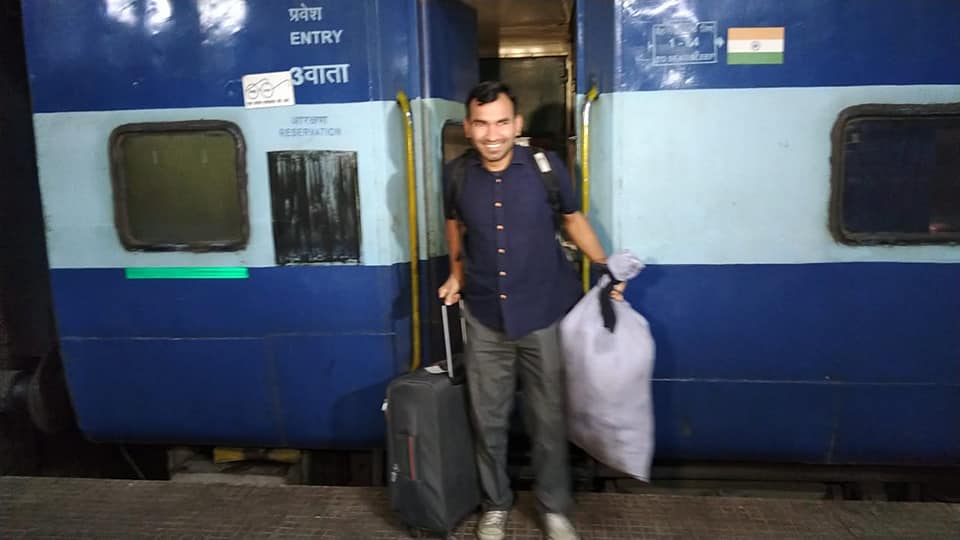 "You need to start small to build confidence as well as to understand how you can fare alone for a longer duration. Avoid staying in hotels as it robs you of the experience of meeting new people or living with families. Never worry about the money—it comes and goes and trust me, a lot of people are out there to help. If one is sincere in their objectives, nothing is an obstacle to achieve our dreams."
---
You may also like: 40000 Kms, 30 Countries, 148 Days: 60-YO Shows It's Never Too Late to Chase Dreams!
---
(Edited by Gayatri Mishra)
We bring stories straight from the heart of India, to inspire millions and create a wave of impact. Our positive movement is growing bigger everyday, and we would love for you to join it.
Please contribute whatever you can, every little penny helps our team in bringing you more stories that support dreams and spread hope.