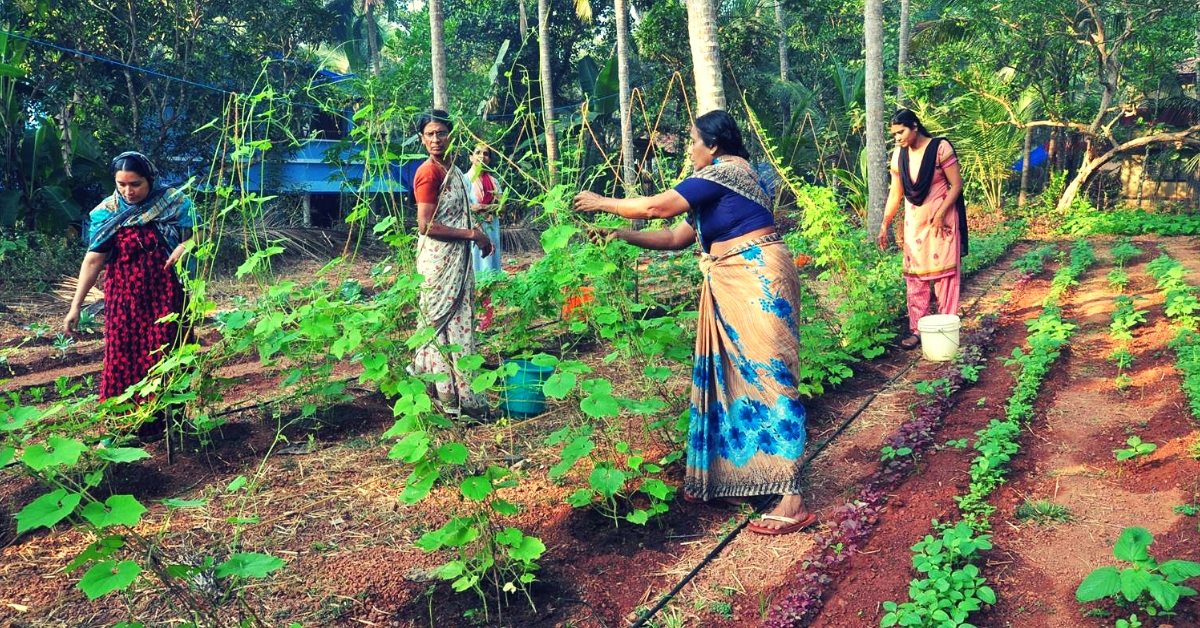 Each has its own backyard, where we cultivate our food. From vegetables like lady's finger, baby tomato, ivy gourd, tomato, cluster beans, brinjal cowpea, green chilli to leafy greens, herbs, and fruits, we grow it all.
It all began in 2006.
The 101 households of Vengeri ward in Kozhikode Corporation, Kerala, were rattled when a survey of the homes in the locality revealed that seven people were battling cancer, five of whom were women. The survey was conducted by the National Service Scheme (NSS) volunteers of Providence Women's College.
"For the longest time, movie theatres, radio stations, televisions, and public service advertisements informed us how smoking and drinking caused cancer. But none of these women were smokers or alcoholics. And for us, almost twelve years ago, the rising cancer cases were shocking," recalls Reema, a resident of Vengeri.
It was at the time, five members from the village, namely Baburaj Parambath, P P Mohanan, Ramanathan P P, Sathyanathan A P, and Rajeev E P, got together and mobilised the Niravu Residential Society.
Members from all 101 households came together to get to the root of the issues plaguing their village and find solutions.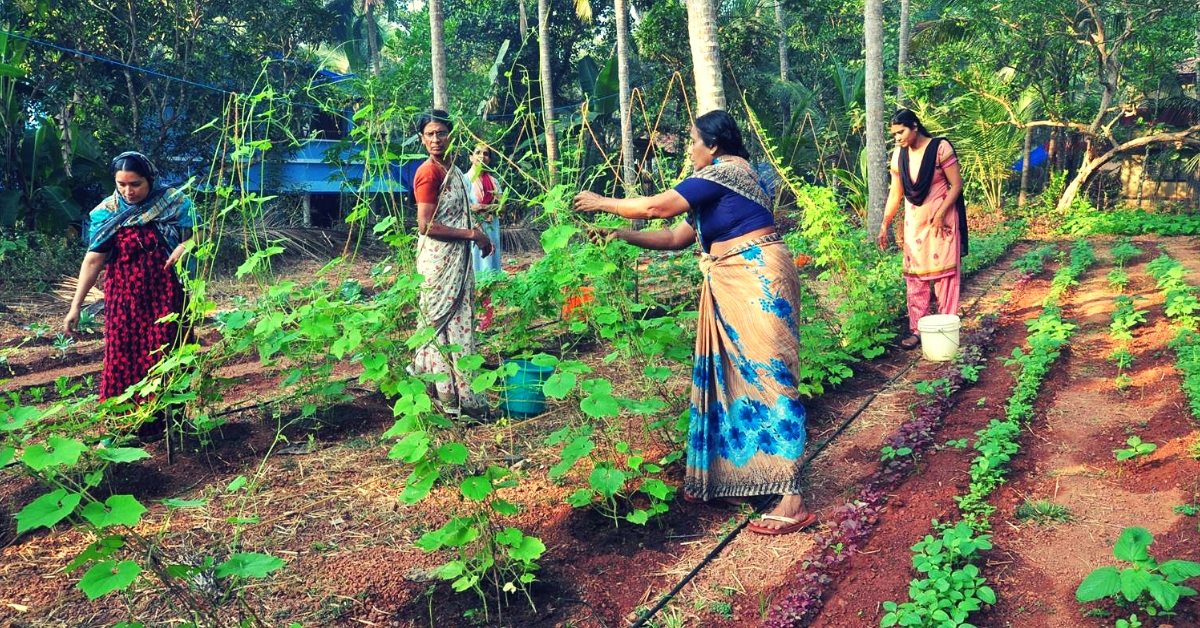 They reached out to experts, who after a thorough inspection, realised that most women in the village burnt plastic, which released toxic fumes. Besides, much of the produce consumed wasn't locally grown and doused with chemical pesticides.
The residents decided to turn to the wisdom of the elderly members. They lamented over how most people in the village had abandoned agriculture and turned to white-collar jobs. Besides, the past decades saw several villagers and youngsters migrate to cities for better lives and higher education.
"The older, experienced farmers in our village told us about how they never had to rely on plastic. They grew their own paddy, fruits, vegetables and herbs. And every house, back in the day, had a beautiful backyard that boasted of these green marvels," adds Reema, a member of Niravu.
Over the years, these backyards were abandoned, and plastic became an integral part of their lifestyle.
The clock was ticking and the villagers could either wait for a tragedy to befall them or dive into action. They chose the former.
Niravu mobilised every family to segregate its waste and eliminate plastic in a phased manner.
Every home was encouraged to keep its compound clean and collect all recyclable items like plastic, glass, and metals.
While these items were sent to recycling units, the next step was to help people grow their own food.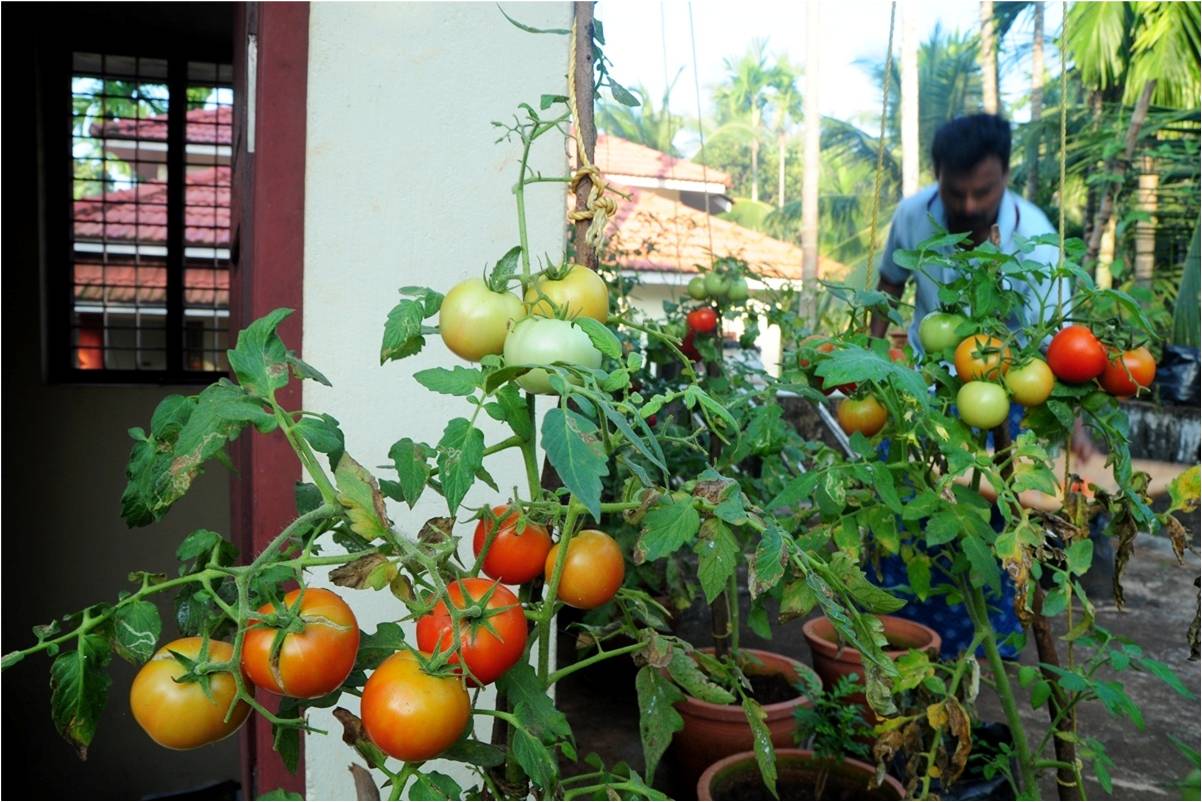 "Around the same time, we were alerted about an incident in the nearby district of Malappuram. A truck carrying lady's fingers from Tamil Nadu to Kozhikode met with an accident and upturned close to a water body. While the vegetables were retrieved, a day later, most of the fish and amphibians in the water body were found dead. It helped us create awareness about how harmful chemical-doused vegetables could be," says Reema.
She continues, "We started promoting organic farming in every household. Today, the 101 households are now 140. Within the ward, each has its own backyard, where we cultivate our food. From vegetables like lady's finger, baby tomato, ivy gourd, tomato, cluster beans, brinjal cowpea, green chilli to leafy greens, herbs, and fruits, we grow it all. While most use kitchen waste and cow dung manure for cultivation as organic growth promoters, one home has turned to hi-tech aquaponics!"
Each home has a compost pit. Reema's home has a biogas plant; its sludge is diluted with water and used as organic fertiliser. Several homes have joined hands to co-own biogas plants and follow the method.
The compost pits set up in the backyards turn kitchen and organic waste into manure in 60 days. The method of cultivation too is water-efficient with drip irrigation. Some villagers also prefer using grow bags and earthen pots, which require no more than a mug of water. The villagers also add coconut husk to the earthen pots and grow bags. This helps retain water for a longer time and keeps the soil moist.
Every home grows different kinds of vegetables, and one particular crop in bulk.
The produce is excessive in every season. So they distribute it to other households in exchange for what they need.
With a financial grant from NABARD, the villagers also started an organic outlet where excess vegetables are sold.
Apart from their backyards, the villagers cultivate paddy, and other grains on common land.
The elders of the villagers, impressed by the efforts of the villagers and NSS students, extended support by handing over heirloom seeds that they had preserved.
Besides, most young women who moved to other villages after their weddings, were asked to send rare native seeds from their marital villages. Also, the women who were married into this village would get seeds from their parental villages.
When people in the organic community were protesting against BT Brinjal, a genetically-modified variety, Niravu decided to protest in an unconventional manner.
They grew an indigenous variety of brinjal, which was then named Vengri Brinjal after the village. Niravu was felicitated with a certificate of merit from the Kerala Agriculture University (KAU) for these tasty, high-yielding brinjals, which were suitable for backyard vegetable gardens.
With an average length of 44 cm and thickness of 12.5 mm, the brinjal plant was taller than other varieties. It yielded 1.75 kg on an average. The group cultivated 1,00,000 brinjals at the time. It has a shelf life of five years, adds Reema.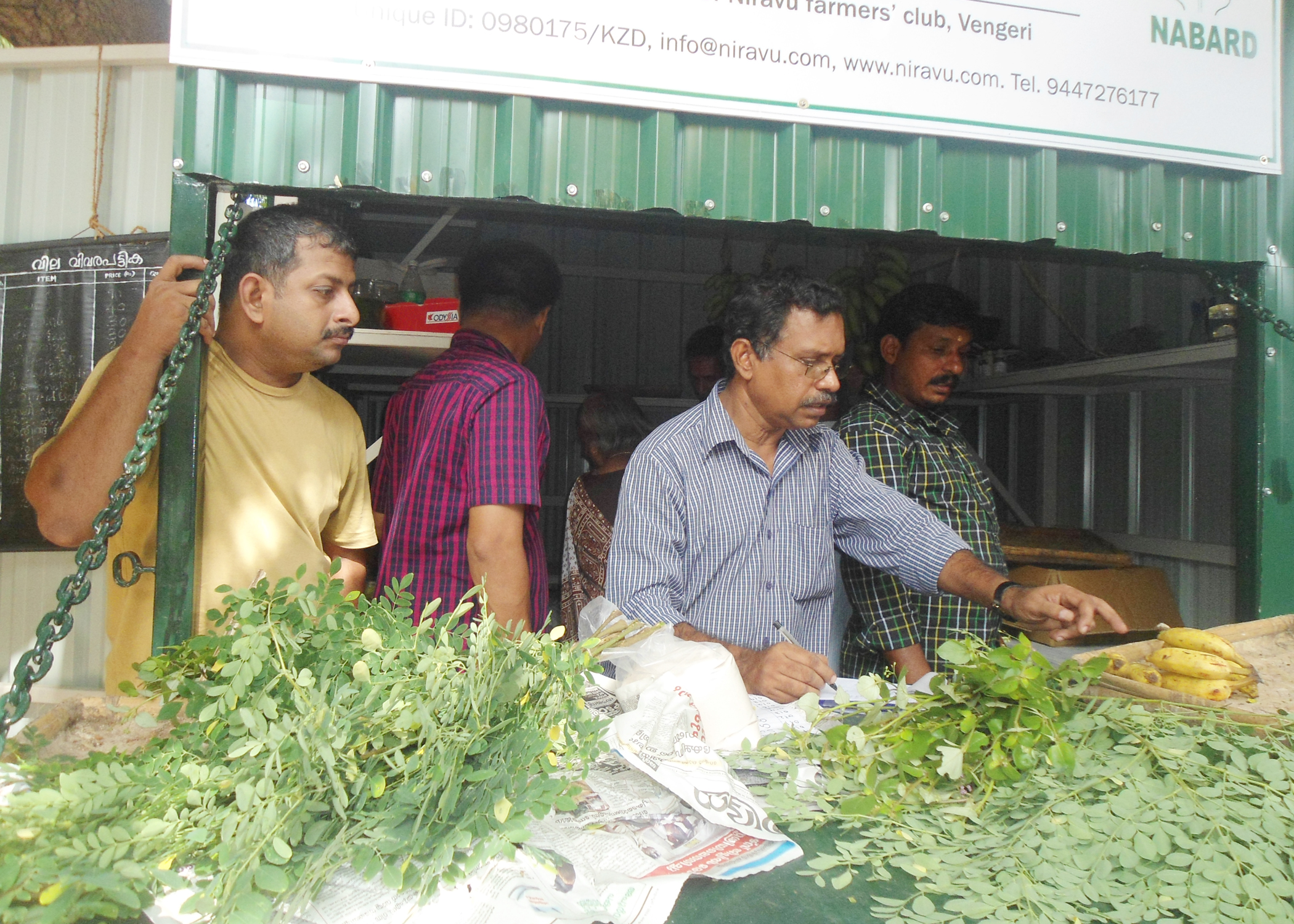 This particular ward with its 101 households was declared as the first organic ward in Kerala in 2008. Reema adds how in 2010, the Chief Minister chose Vengeri to declare Kerala's organic policy.
The efforts of the villagers have almost promoted a new-found love among the youngsters for organic farming and innovation. One of the youngsters, who is a medical student, used empty glucose bottles filled with water for drip irrigation.
Two years ago, Niravu was registered as an organisation. Since then, it has been working on initiatives like cleaning a public pond; setting up pipe connections for drip irrigation; practicing rainwater harvesting; encouraging the use of solar panels, biogas and LED bulbs; promoting zero-waste living; and even organising Midori, the first of its kind expo.
Midori, which gets its name from the Japanese word for greenery, exhibited the organic and sustainable way of life of the people of Vengeri. From showing off their smart backyards and rooftop gardens to sustainable sanitation systems, each home in the village had a unique model to present.
---
You May Also Like:  73-YO Man Turns 200 Acre Land Into Organic Farm, Saves 2 Cr Litres of Water/Year!
---
It seems like there is no stopping these villagers who have made more than 63 acres of farmland organic. We hope they continue their efforts and make their village a model for the rest of the country to follow.
More power to them!
If this story inspired you, get in touch with Niravu at niravuvengerikzd@gmail.com or visit their website here.
(Edited by Shruti Singhal)
Like this story? Or have something to share?
Write to us: contact@thebetterindia.com
Connect with us on Facebook and Twitter.
We bring stories straight from the heart of India, to inspire millions and create a wave of impact. Our positive movement is growing bigger everyday, and we would love for you to join it.
Please contribute whatever you can, every little penny helps our team in bringing you more stories that support dreams and spread hope.