"Seeing patients happy gives us happiness. Their words of encouragement like 'you saved my life' gives us a lot of inspiration. We are simple people who don't care for material needs, and doing this work is what gives us joy."
For seven doctors from Madurai, "social service" isn't merely a catchphrase. It's a way of life. These are doctors with a conscience. While four of them are school batchmates, the other three moved in the same circles while working in different corporate hospitals in the city. These are men and women who have their professional aspirations and families to support, but seeing patients being turned away by their respective hospitals for lack of funds gave them sleepless nights.
Unable to shake off the feeling of helplessness and pain at the plight of underprivileged patients waiting for treatments, these seven doctors came together in August 2014 to set up Aishwaryam Trust aimed at giving free treatment to those who cannot afford basic quality healthcare.
Speaking to The Better India (TBI), Dr. R Balagurusamy, Chairman and Managing Trustee of Aishwaryam Trust says, "For the first year, we conducted medical camps and health awareness drives in remote villages around Madurai and offered medical support to orphanages."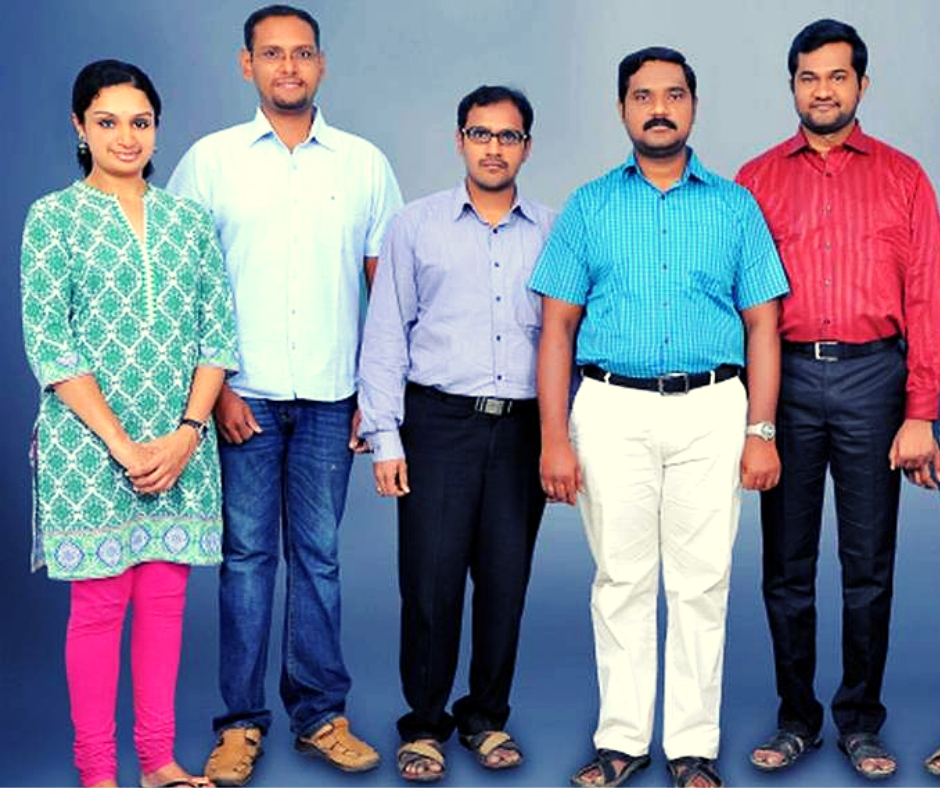 Despite serving the poor and underserved during the spare time from their regular jobs, they were not seeing the requisite impact on the ground.
"I went for an awareness camp at Alagar Kovil near Madurai and saw a 47-year-old bedridden patient. He had advanced stage cancer and was poor. Unfortunately, there were no decent medical facilities available in the area. His family was looking after him at home. That incident left an indelible impression on me. We thought that offering our services to such people would really be useful. So, we discussed it as a team, and decided to start a care centre only for abandoned patients," he says.
Initially, the Trust set up a care facility in a rented building in the city and paid for it by pooling their respective salaries.
"However, merely six months after we opened this facility, the owner of the building began issuing complaints about the odour emanating from the wards, and that the value of the land would fall due to the sick people housed there. They told us to pack up within six months. If we don't have land, what would happen to us? What would happen to our patients?" were just some of the questions, among many, says Dr. S Sabari Manikandan MD.
Moreover, Dr. Manikandan goes onto say that many hospitals neither understand nor show any awareness about delivering palliative care to terminally ill patients.
"Some hospitals want to discharge them because of fears that they would affect their mortality rate, despite the patient's wish to stay. Many patients say, 'if you send me home, I wouldn't be able to bear this pain and suffering, and will need assistance.' Hospital management, however, doesn't want to keep them. Therefore, we also wanted to set up a palliative care centre," he adds.
Fortunately, for these doctors-cum-social workers, there was help on the horizon in the form of R Jalaja, a 67-year-old retiree who had earlier worked at the Customs & Central Excise Department, and her husband K Janardhanan, 74, ex-AGM Telecom in BSNL.
Jalaja accompanied her husband, Janardhanan to Arvind Eye Hospital for a regular check-up. He suffers from ICE Syndrome and has very low vision in just one eye. While waiting for her husband's turn, Jalaja picked up a newspaper and read a story about the doctors who wanted to set up a permanent healthcare centre but did not have the necessary means.
Wanting to contribute towards the noble initiative of these young doctors, the retired couple got in touch with the Aishwaryam Trust team. Deeply impressed by the team's ethics and dedication while treating nearly a dozen senior citizens at the rented facility, they decided to donate 27 cents (1,092 square feet) of land to the Trust.
Using the money from his Voluntary Retirement Scheme (VRS), Janardhanan had purchased a piece of land back in 2000, in Joseph Nagar near Vilachery, Madurai, for his wife who wanted to construct a nursing home. In the meanwhile, the couple had been running a nursing home at their residence.
In fact, according to this report in The Hindu, the couple saves a combined amount of Rs 45,000 from their monthly pension money and give it to those who need it the most. The doctors were indeed very lucky to find this philanthropic old couple.
"We don't have a child of our own. The young doctors are our children now, and the hospice is our new baby that we want to see grow fast," said Jalaja, speaking to the Chennai-based publication.
"We didn't even have enough money for the registration deed. The couple took care of that. Without them, we don't know what we would have done," says Dr. Manikandan.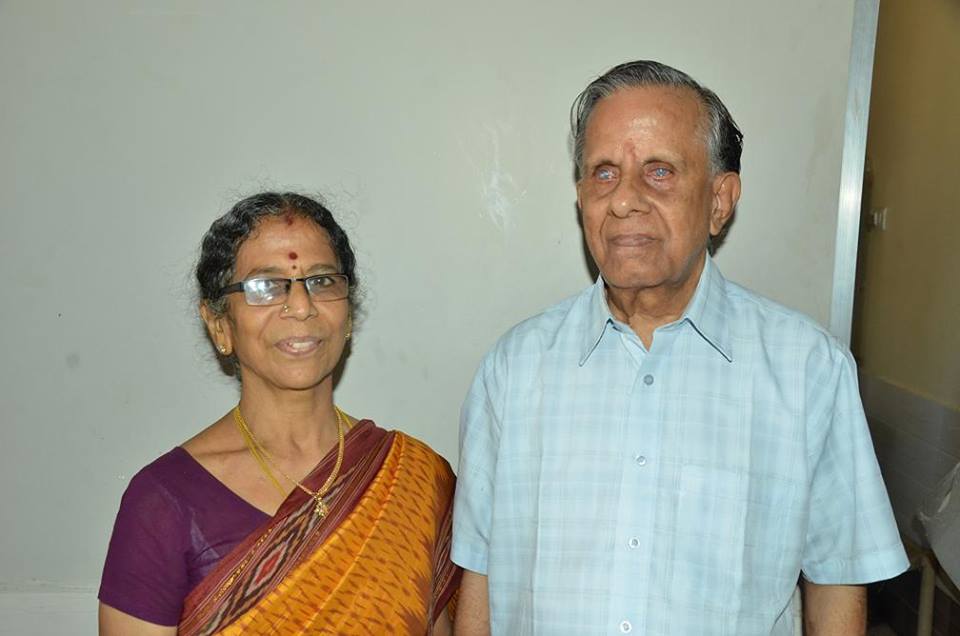 However, the next major challenge was constructing the hospice. Fortunately, many in the city stepped up to the plate in donating money and materials. "We had a lot of donations coming in. Establishments like Arvind Eye Care Hospital, TVS Group, other local businesses, the old couple's relatives, our own pockets, and individual well-wishers," informs Dr. Balagurusamy.
In January 2016, the Aishwaryam Trust opened the Nethravathi Pain, Palliative Care, and Rehabilitation Centre. It was named after the Trust's Financial Trustee and Treasurer, Dr. R Amudhanilavan's mother Nethravathi, a gynaecologist who had dedicated her life to serving young mothers in need. She passed away at the age of 54 from breast cancer. Having witnessed his mother in pain, Dr. Amudhanilavan was determined to offer palliative care to patients who are in the last stages of their lives.
Nethravathi care facility today has 50 beds and is currently serving 42 patients without any charges. The patients include those with advanced stage cancer, stroke, and fractures, besides bedridden old age people abandoned by their families. "We have all worked in private hospitals, but palliative care patients usually need extensive support that they cannot always provide. That support is for them to live out their days in dignity. For the last stage cancer patients, those with breathing difficulties or in severe pain, we want to help them live out their final days in comfort," says Dr. Manikandan.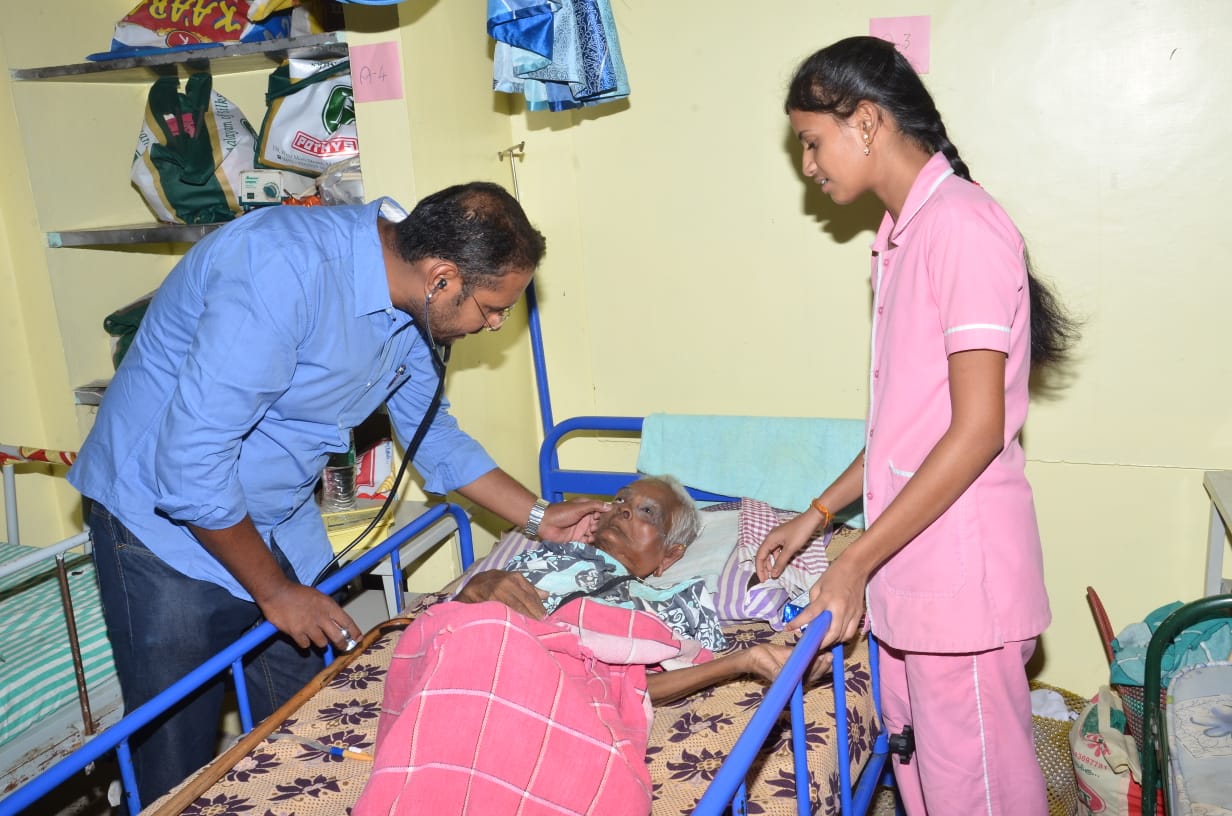 The care facility has not only given terminally-ill patients comfort, but also given treatment and shelter to senior citizens abandoned by their family, and on occasions even reunited some patients with their families, like in the case of Chelamma.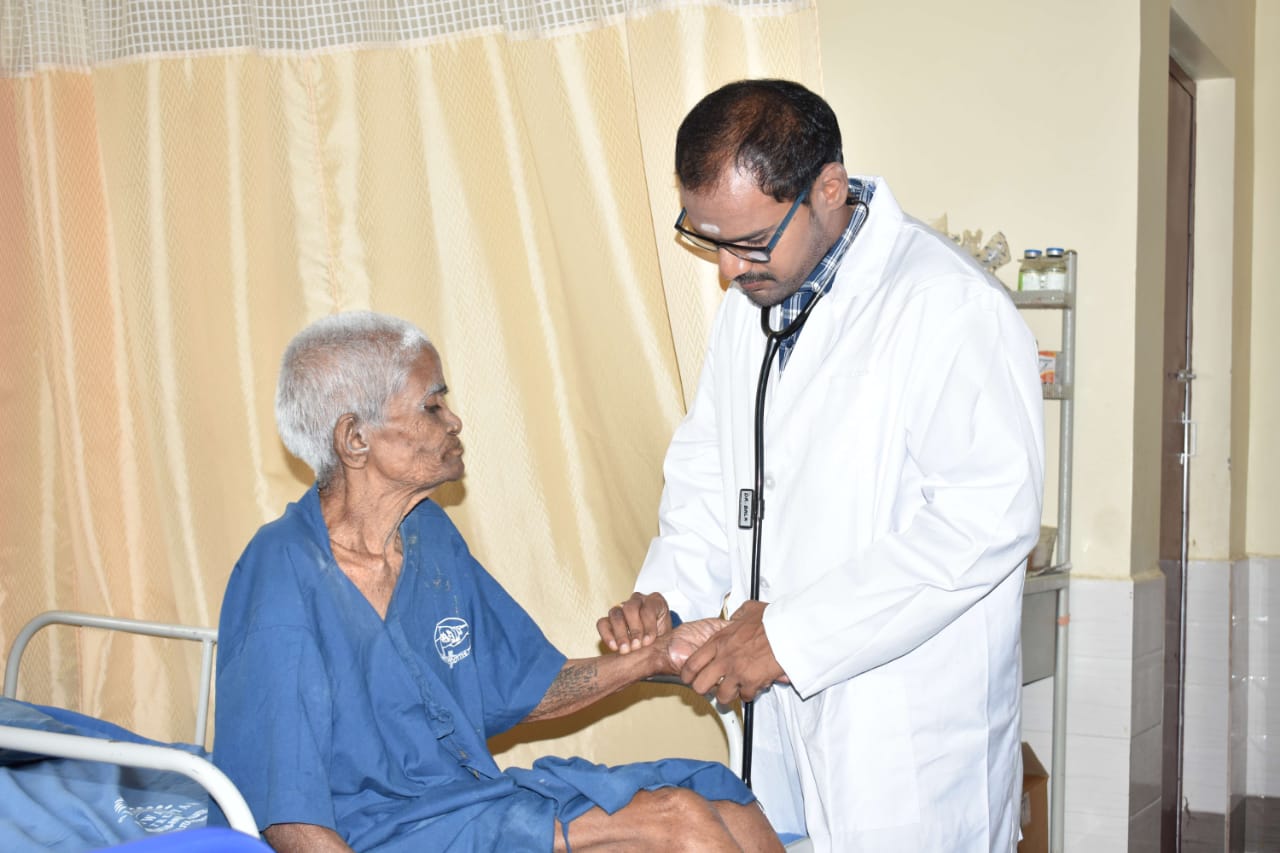 Three months ago, Nagaraj, a local Madurai resident, was scrambling around the city looking for his mother Chelamma who had stepped out of the house and had not been able to find her way back.
"I was in a state of total panic. For ten days we kept looking around for her. With children living with mental disabilities at home and not enough money, there was very little we could do. We even reached out to the police. Fortunately, someone spotted her near a water body adjacent to a temple, took pictures and sent them to the people at Aishwaryam Trust, who eventually found her. When they found my mother, she was covered in dirt and was in a poor state of health," Nagaraj tells TBI.
"The Trust offered to take care of my mother and reunited us. She received good treatment at the hospital, and we truly appreciate what they have done for her," he adds.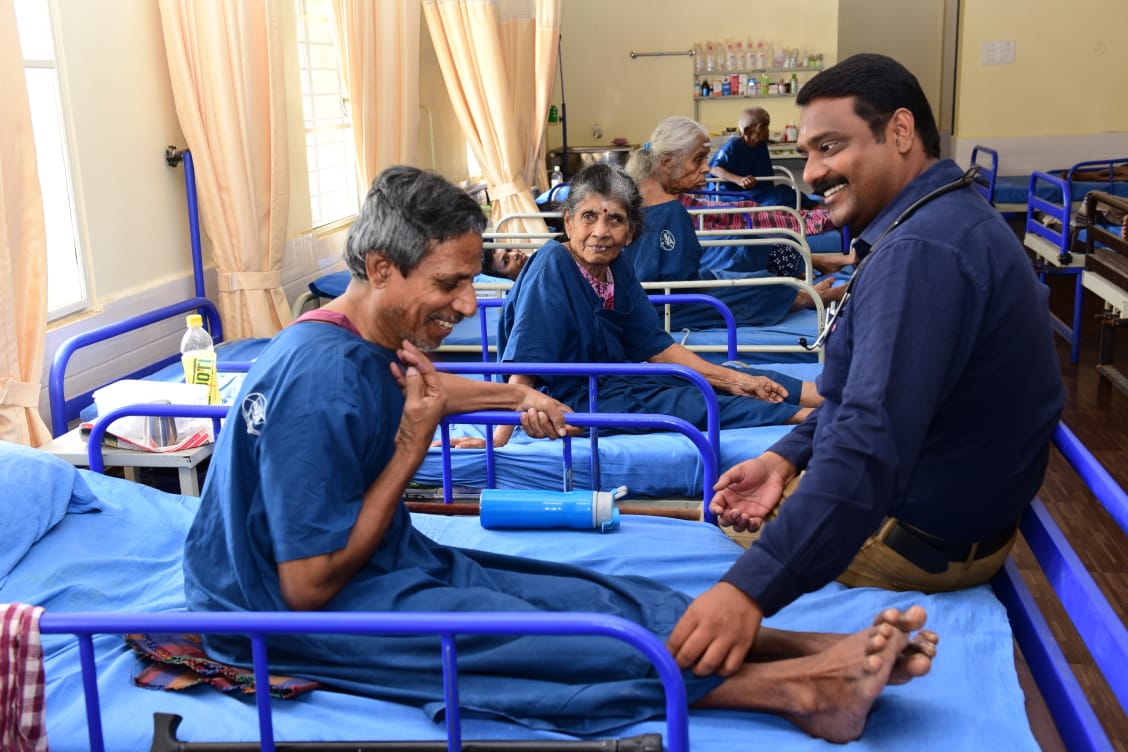 It's been little over a month since Chelamma came back home.
Parveena Begum from Dindigul narrates another example of the care facility's fine work. Parveena's paternal aunt, Alima Beevi suffered a severe bone fracture six months ago after she fell down the stairs.
"Even though she needed surgery, doctors couldn't operate because of her old age. Moreover, the family, with many mouths to feed, could not afford to pay for Alima's physiotherapy. Seeing her lying helpless on her bed in pain was hard to witness. Thankfully, a family friend recommended that we should admit Alima to the care facility in Madurai. We soon admitted her there," says Parveena.
She goes onto praise the physiotherapy work doctors at the facility did for Alima. Little surprise, the recovery process went very well, and today she is on the path towards walking again.
"Everything was taken care of nicely. They are very responsible and do not ask for any funds even though the facility has outstanding doctors and nurses," she adds.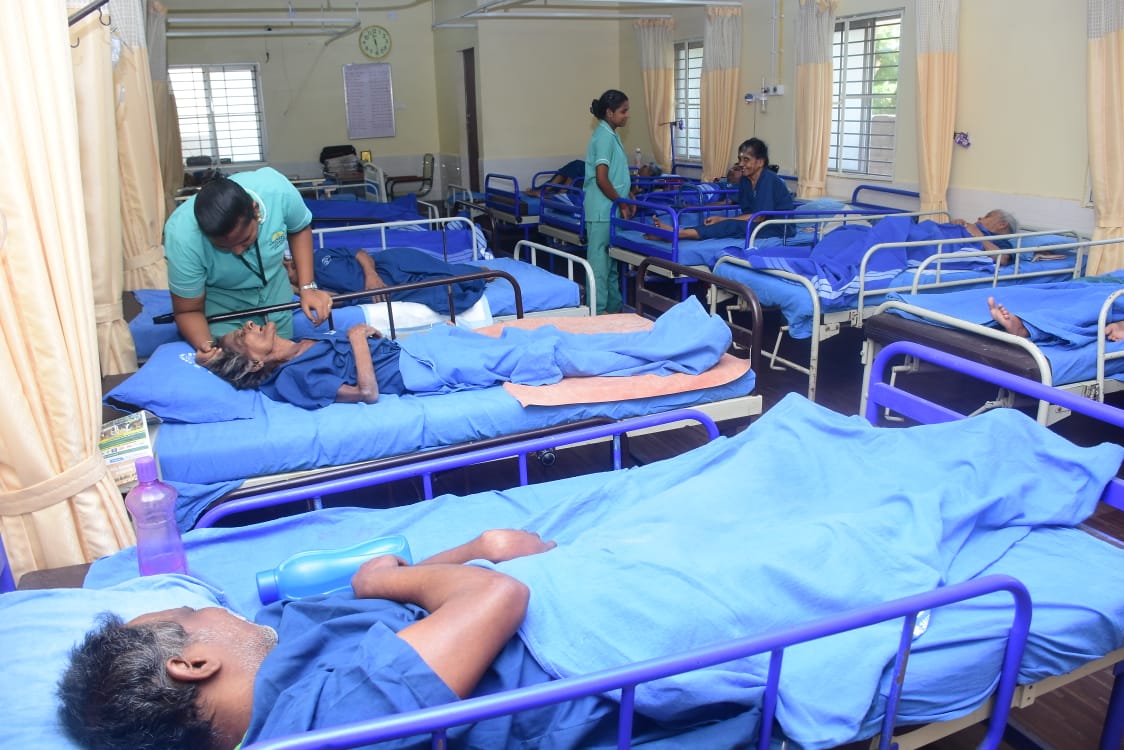 Dr. Manikandan remembers another patient Indrani, who was abandoned by her family. As she had complete paralysis in the left arm and leg, her family decided it wasn't worth their time to treat her.
"She was initially depressed, but we constantly engaged with her and gave her regular physiotherapy. After the months-long recovery period, she has gotten a lot better. Today, she is friendly, interacts with others at the facility and can walk with a walker thanks to regular physio and medication. We tried to track her family, but could not find them. And, Indrani has no interest in reuniting with them," informs Dr. Manikandan.
Like Indrani, the care facility has several mental health patients, also abandoned by their families. The police bring such patients to the facility, and at times, the team even rescues terminally-ill cancer patients, and with permission from their families, conduct their final rites as well.
What's remarkable about the doctors is that this isn't even their regular job. They work in different corporate hospitals, but every day, they spend some hours at the hospital in different shifts.
For Dr. Balagurusamy, it's between 10 am and 2 pm, while Dr. Manikandan picks up the 2 pm to 6 pm shift. Besides, the facility has ten nurses and one full-time physiotherapist. The facility also provides food, washing and cleaning facilities.
While good samaritans in the city have played a critical role by regularly donating food, medicines, clothes, cots, and grocery items, the challenge arises in paying the salaries of the nurses and the physiotherapist. However, this hasn't stopped the Trust from wanting to expand their operations.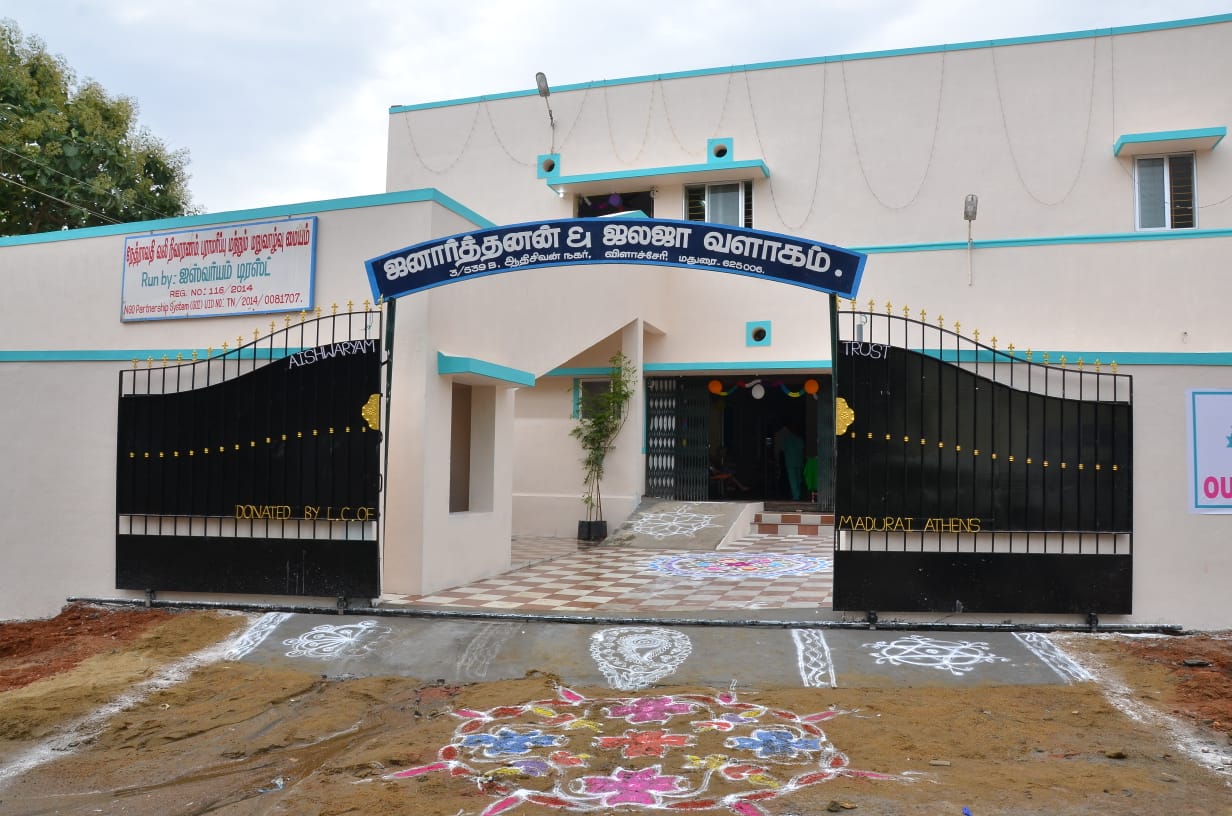 "We have made plans to expand our Palliative Centre to 100 beds. We are planning to extend the building. Another project is a Neuro Rehab Centre. This will be a service-oriented facility for children living with mental disabilities and with cerebral palsy," says Dr. Balagurusamy.
Also Read: Are You a Stem Cell Donor? This Cancer Warrior's Story Will Inspire All to Register
For Dr. Manikandan, the work they do is for personal satisfaction. "Seeing patients happy gives us happiness. Their words of encouragement like 'you saved my life' gives us a lot of inspiration. We are simple people who don't care for material needs, and doing this work is what gives us joy," he says.
(Aishwaryam Trust Team: Dr R Balagurusamy, Chairman and Managing Trustee; Dr R Amudhanilavan, Financial Trustee and Treasurer; Dr S Sabari Manikandan, Trustee and In-Charge of Geriatric Welfare; Dr Srividya Manjunath, Trustee and In-Charge Women and Children Welfare; Dr C Satheesh, Trustee and In-Charge of Infection and Quality Control Division; Dr G Praburam Niranjan, Trustee and In-Charge of Pain Management and General Palliative Care Division; and Dr P Venkatesh, Trustee and In-Charge of Palliation in Neurological Diseases and Neuro Rehabilitation Division.)
If you want to help these doctors, you can reach them here.
(With inputs from Ahmed Sherrif)
(Edited by Saiqua Sultan)
Like this story? Or have something to share?
Write to us: contact@thebetterindia.com
Connect with us on Facebook and Twitter.