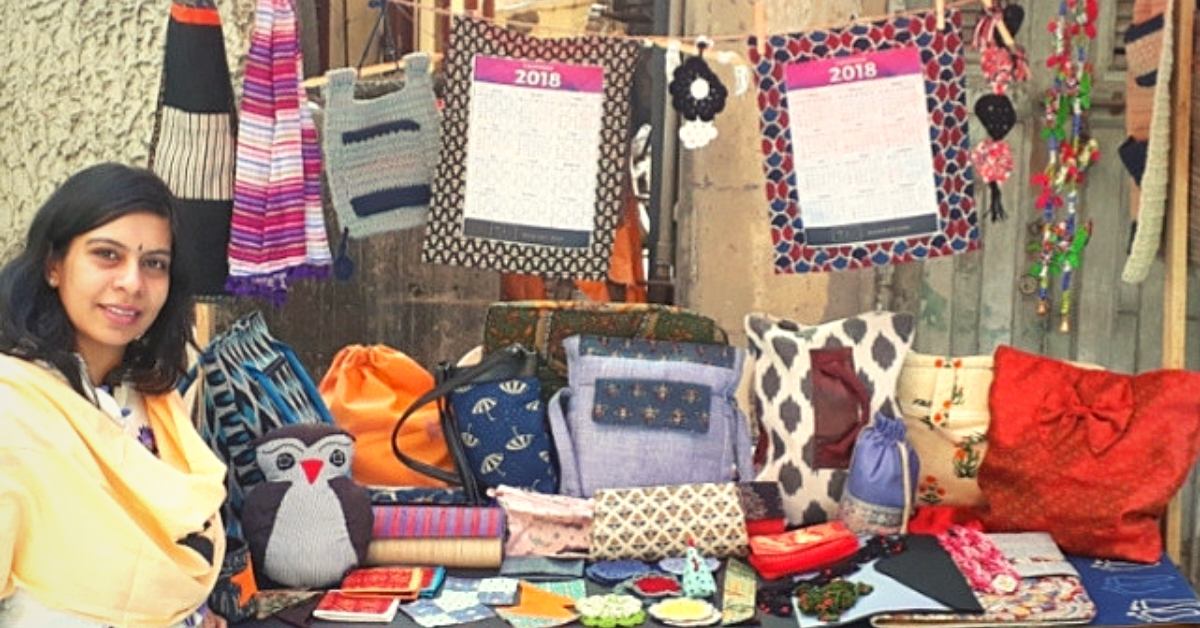 "At one glance, it is just another piece of clothing. But we don't realise the effort and natural resources that went into weaving that fabric and creating the garment. The lack of consciousness was one major challenge to set the balance right." #Respect #Inspiration
Be it while stuck in traffic, or a spare moment in between awkward conversations, I often find myself rummaging through columns of 'handpicked fashion' on e-commerce websites—all in the insatiable pursuit of the perfect outfit.
Although the experience often culminates into hoarding the products in wishlists, I sometimes end up buying some which I might not have really needed.
As a result, I am left with a wardrobe overflowing with clothes and a gnawing frustration.
This is not a confession of yet another shopaholic, but the reflection of an urbanite who is a borderline compulsive shopper, thanks to the retail boom in the country.
Sujata Chatterjee from Kolkata would probably identify with my experience. Not so long ago, she counted herself amongst the many victims of e-commerce. However, instead of completely succumbing to the wave, she decided to do something about it.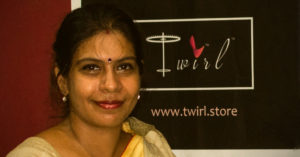 "I could see how my life had come under the rising burden of my clothes. Gone are the days, when people would buy clothes only during festivals like Durga Puja or Diwali. With tantalising offers and end-of-season sales, shopping for clothes has become a year-long endeavour. Looking at my wardrobe made me realise the larger problem. At one hand, there is an overflow of unwanted clothing, and on the other hand, there is none. I wanted to set the scales right, and so the idea of Twirl came into being," says the 37-year-old woman entrepreneur.
Her pursuit to transform fashion retail from a linear line of consumption to a sustainable circle gave birth to Twirl.Store in 2017.
This initiative aims to reduce wastage of fabric items while empowering women and giving back to society.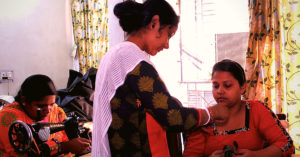 "At a glance, it is just another piece of clothing. But, we don't realise the effort and natural resources like water, that went into weaving that fabric and creating the garment. The lack of consciousness was one major challenge to set the balance right," she adds.
To achieve this, Twirl collects old clothes and fabric from willing donors and uses them to either manufacture new, upcycled products or donate it to the underprivileged.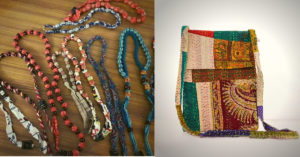 Hence from consumers who wanted to declutter their wardrobes, to the millions who struggle to fulfil the basic need for clothing, Twirl efficiently meets the requirements of both the sides.
"The term, Twirl in itself is suggestive of our goal. It is a synonym for the word 'spin,' and we here have been spinning the wheel to create a sustainable circle, where everyone is well-rewarded," adds Sujata.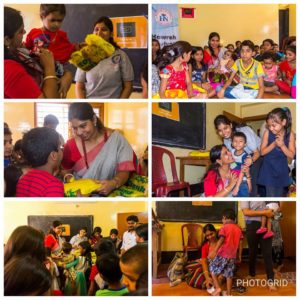 Twirling change while earning rewards
Gifted with sharp business acumen, Sujata was careful not to develop Twirl as a charitable entity.
"I wanted people to come as responsible consumers, not for charity because that slowly wanes off," she says.
And, to ensure this, Sujata devised a reward system, whereby the donors will earn points every time they donate their old clothes. These rewards can then be redeemed to buy various upcycled products on the online store.
Any fabric-based product, including clothes, tablecloths and bedsheets can be donated to Sujata if one wants to be a part of the sustainable circle.
Explaining its functioning, she says, "We have installed Twirl boxes in Kolkata at several spots where people can come and donate their unwanted clothes. We also have a free doorstep pickup all across the country. All you need to do is register on our website and raise a request for pickup along with your home address. We will take care of the rest."
She added that once the clothes are collected in bulk, the team works on assessing their state, and based on this, they either go into the upcycle pile or are donated to those in need.
For this, Twirl has collaborated with several NGOs and Self-help groups (SHGs).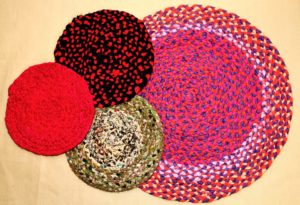 Once the upcycle pile is full, a team of almost 60 women artists from rural parts of West Bengal work their magic to create their amazing products ranging from office stationaries, bags, accessories, clothing etc., thus ensuring that the cycle of empowerment continues to roll alongside.
Since 2017, the organisation has been able to create more than 10,000 upcycled products out of 3500 clothes and has donated around 1500 garments to people across slums villages of Shantiniketan, Sundarbans as well as the slums of Kolkata.
An uphill trek
"After my initial realisation of how we waste fabric which can come of use to many, I tried to find and join a group that works in the area. Even after a lot of research, I couldn't find any organisation that reuses and donates at the same time. But, I was never the kind to wait for someone else's rescue, and instead, I decided to start it on my own!" says Sujata, who used to work in an IT company and has a degree in electrical engineering and marketing.
And, like most entrepreneurs, her journey was not smooth.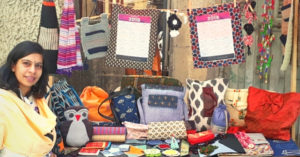 "A lot of people were sceptical about this, some because of my gender, others because it was a new concept. But honestly, I have learnt not to care about the naysayers. It is a hard lesson for me and all the women entrepreneurs—if you wait for support or appreciation, it might never come your way, until you decide to support and help yourself," says Sujata.
From being felicitated by IIM Calcutta and DST, Govt of India, to being recognised at the Tata Social Enterprise Challenge, Twirl has emerged above the criticism to do its substantial part in transforming India.
With rewards in the form of smiles and appreciation flooding in, Sujata shares that she is overwhelmed with Twirl.
"Every morning is a blessing because I know how much of a difference this is making and will continue to do so in the coming years!" concludes the inspiring lady.
You can reach out to them here: www.twirl.store
(Edited by Gayatri Mishra)
Tell Us More
We bring stories straight from the heart of India, to inspire millions and create a wave of impact. Our positive movement is growing bigger everyday, and we would love for you to join it.
Please contribute whatever you can, every little penny helps our team in bringing you more stories that support dreams and spread hope.