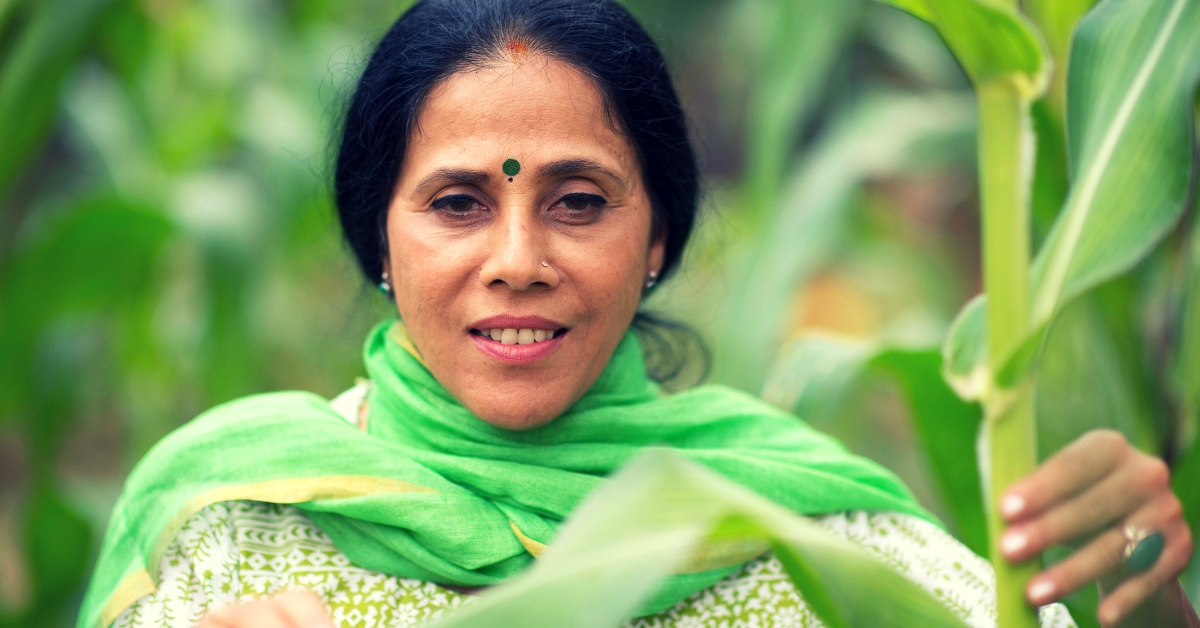 From native varieties of brinjal that yield 24 kg on a single plant, to a rich diversity of tomatoes, chilli, black carrot, multi-coloured corn, sorghum, sunflower, pomegranate, wood apple, wheat and even millet, over 800 heirloom varieties are preserved in their unique Seed Bank since 18 years.
Sangita's father was one among the million who fled their homes during partition.
"It wasn't until class eight that he got his first pair of shoes. He walked barefoot to school, leaping from shadow to shadow to prevent his feet from burning in the scorching sun. Even when he retired, he would joke that he preferred walking without shoes," Sangita recalls in an interview with The Better India.
His story mirrors the lives of those that Sangita's organisation, Annadana, sets out to help.
Parmanand Sharma, served in the Military Dairy farm during the Second World War and took an early retirement. From his meagre savings and help from family, he bought a piece of land on the outskirts of Bengaluru.
Once covered in rocks, shrubs and infested by snakes, this land has now become a green oasis. Spread over five acres, it works as the Annadana Agro-Ecology Knowledge Farm, thanks to the team of empowered farmers that his daughter, Sangita, leads.
From native varieties of brinjal that yield 24 kg on a single plant, to a rich diversity of tomatoes, chilli, black carrot, multi-coloured corn, sorghum, sunflower, pomegranate, wood apple, wheat and even millet, over 800 heirloom varieties are preserved in their unique Seed Bank since 18 years.
Till date, Annadana has donated more than a million packets of these native varieties to farmers at no cost!
This is how it all began.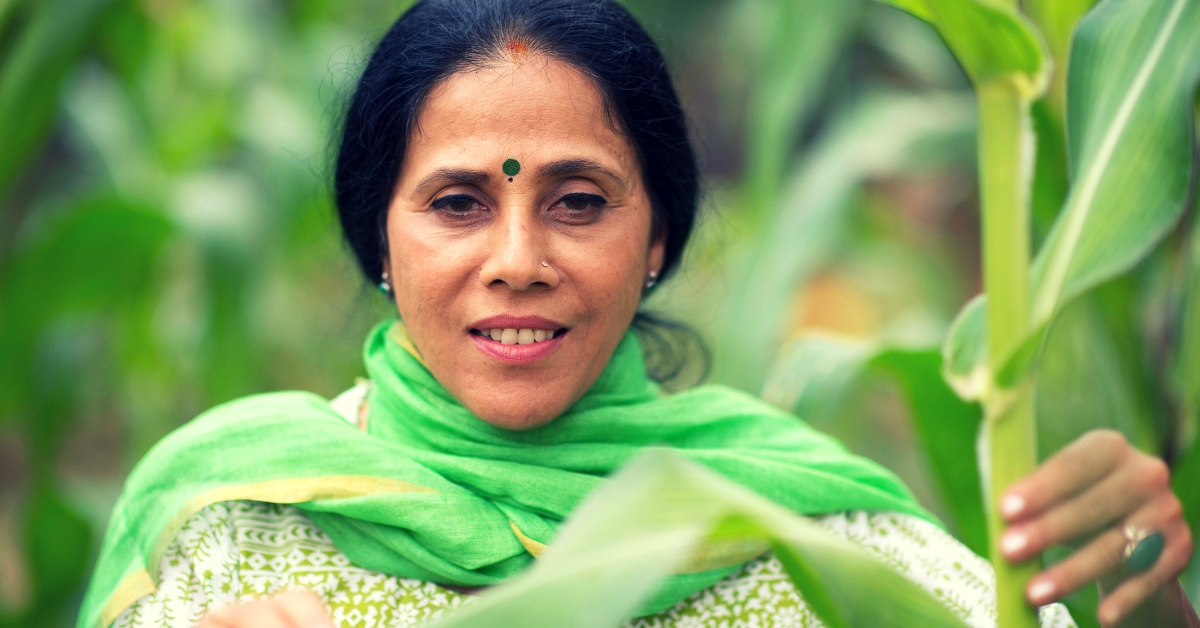 Sangita recalls, "I was raised on the farm and went to school in a tonga. My father tended to crops and ran a dairy farm which had over 80 cows. So, as a child, I grew up very close to nature. I wasn't very interested in academics, but looking at butterflies bloom from their cocoons, tiny seeds transforming into mighty cannon ball trees is what piqued my curiosity."
At the pinnacle of her high-flying corporate PR career with Dubai Aluminium, she decided to quit. She traded a fat annual package for the financial insecurity of a campaigning farmer.
She shares, "I always loved food. When I relocated in 2001, I remember sitting under our avocado tree with my father and sister, asking why the food we consumed was doused with chemicals. Why is the cauliflower so white? Why are the grapes laced with white powder? It gnawed at my conscience. Why did our farmers feel the need to use chemicals to grow food? My sister, Amita, answered, 'Why don't you take that leap of faith and find out for yourself?' That was the beginning of my journey."
This quest took her across the length and breadth of the country. Every village she stepped into, every farmer she met, had the same set of problems.
"The astonishing and unassuming gift of life, the native seed, was no longer with our farmers. They were and still are dependent on seed corporations for hybrid and GMO seeds that cannot be multiplied. Each year, farmers have to purchase seeds at exorbitant prices leaving them in an inescapable cycle of debt. And so, Annadana was founded with like-minded people. We started by procuring 20 indigenous varieties from Auroville and multiplying them at the Botanical Garden and testing the same varieties on our farm (the land that her father donated). Today, we have created seed banks for state governments and a knowledge farm that demonstrates over 200 varieties of vegetables coexisting in only two acres."
Methods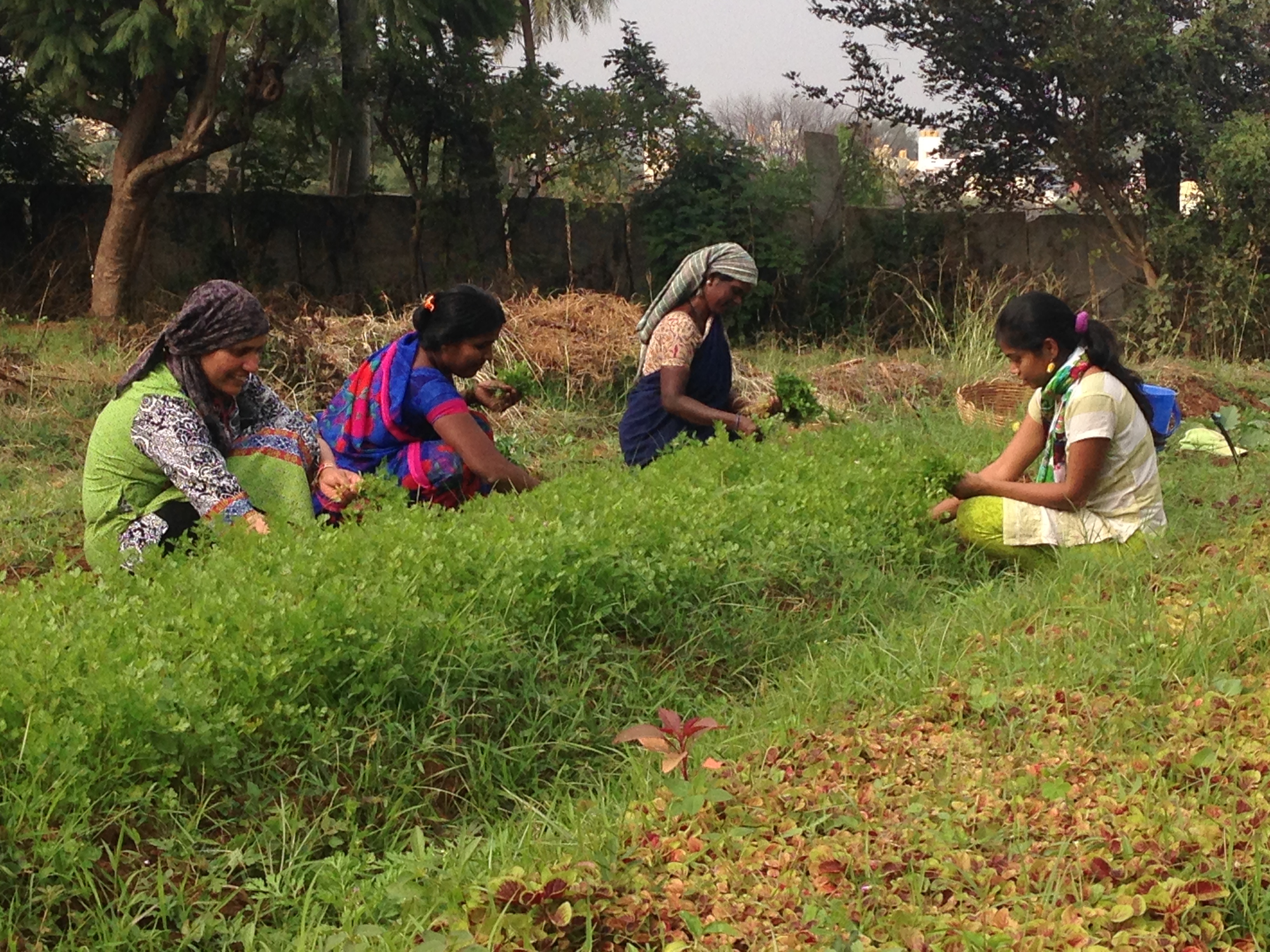 Annadana focuses on three core areas–seed conservation, sustainability through training/research and farmer welfare.
From marginal farmers, interns, scientists and horticulture experts, they run programmes for schools, trained more than 3,00,000 people through farm trails and workshops. They teach them how to grow their food and practice a sustainable lifestyle.
Apart from rock salt, no items of daily consumption are bought from the market. They produce rice, wheat, and millet. Apart from the hundreds of varieties of vegetables, they grow fruits, herbs and even press their own oil.
They also bake bread and biscuits and process by-products from cow derived products. Apart from ploughing the fields, dung from livestock is used to make compost and organic growth promoters. The farm is also equipped with a solar water heater and a biogas plant that runs their community kitchen.
The bio-pesticides and bio fertilisers are made using insecticide and medicinal plants.
The method of cultivation is water-efficient with drip irrigation and fertigation tanks to administer natural fertiliser and compost to the soil.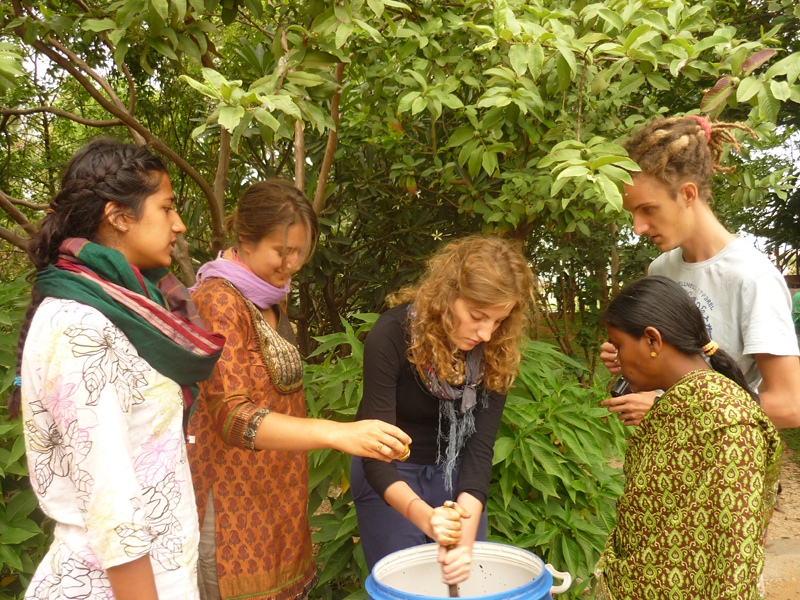 Apart from cattle, ducks, rabbits, pigs, cats, dogs, and guinea pigs, the farm attracts a number of bird species due to its rich biodiversity
Sangita observes, "Agroecology is not Annadana's invention. But a technique that has existed in India for thousands of years. We just have to go back in time to our traditional methods, combine them with low-cost modern technologies and grow native varieties organically. This model of integrated natural farming can be replicated in all kinds of land holdings from a one-acre farm to a five or 50-acre one."
Sowing seeds of sustainable thinking is their mission to make societies both seed and food autonomous.
As a campaigner for the inclusion of farmers on organic policies, she raises important questions about the hunger and malnutrition indexes and the disappearance of native varieties. "According to the UN, there are 7.5 billion people in the world, and yet there is food for 11.5 billion. We are not running out of food. Then why is it that millions of children in India go to bed hungry? The public distribution system has drastically gone wrong! We are one of the worst performers on the Global Hunger Index, despite agriculture making up for 60 per cent of our economy."
The World Bank Group estimates that India is one of the highest-ranking countries in child malnutrition. The prevalence of underweight children is also among the highest in the world.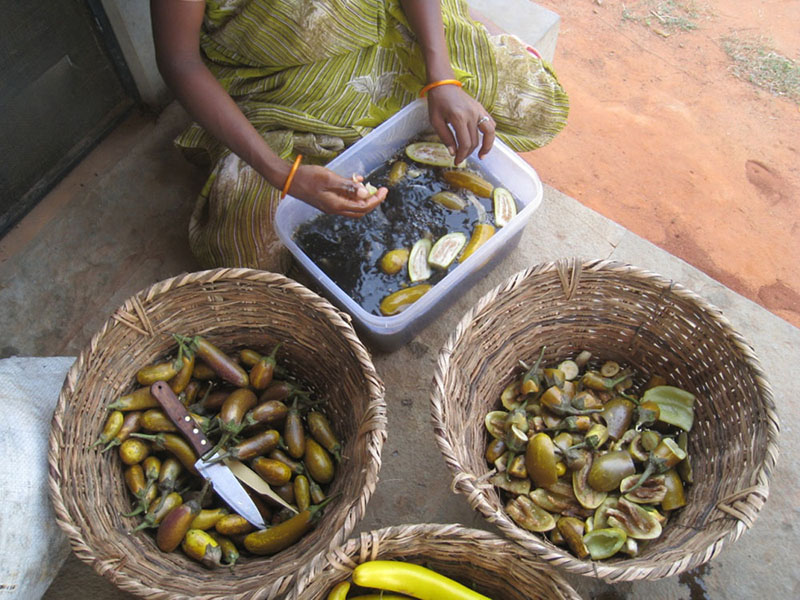 "A single brinjal has 150 seeds, and a carrot can produce over 1,50,000 seeds during the process of seed extraction. And yet we say we cannot feed our planet. Our native seeds are under threat. The Food and Agriculture Organisation (FAO) states that in the last 100 years, 90 per cent of the crop diversity has disappeared from our farmer fields. India once boasted of 2,00,000 varieties of paddy but has only 5,000 now. The advent of the green revolution was effective in addressing the Bengal Famine. But now, the overuse of chemicals is killing our farmers, our land and impacting the health of our society. And yet, there is no political will to return to the time-tested traditional knowledge of organic farming. It is every citizen's fundamental right to chemical-free food."
---
You May Also like: Working for 35 Years, Ex-Banker Grows Lush 2 Acre Forest in the Middle of Kochi!
---
Sangita also founded the 'My Right to Safe Food Campaign' in 2009 for a GM-free India, which contributed to the moratorium on GM trials in the country.
Kerala floods
During the Kerala floods, the farmers at Annadana got together to donate more than five lakh packets to farmers who lost their crops. Later, 14 farmers from different districts of Kerala were trained to help set up their own community seed banks.
While they have distributed more than one million packets of native seeds to date. Today, people subscribe to their time tested farm practices and seeds to help revive the dying skills in seed saving that sustains farmers livelihoods.
Sangita, who has rightfully earned monikers like 'Seed Guardian', 'Jewel of Karnataka', and even 'Bheej Behen' has won awards like the Pan India Inspire Award for environment conservation / organic biodiversity protection in 2019 and the Karnataka Women Achievers Award in 2018.
The struggle for survival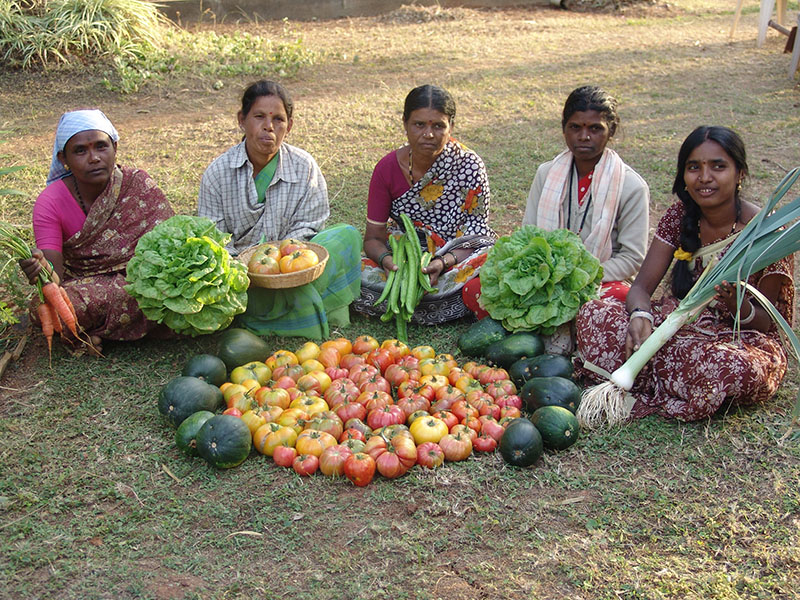 With real estate developers lobbying, and Annadana not being funded by any private organisation, the survival of this organic farm is not easy. It has been running for the last 19 years with proceeds from workshops and farm trails. Sangita looks forward to collaborating with ethical investors who share the same vision.
"The biggest driving force for the organisation is its farmer youth. Annadana is nothing without its farmers."
They have created a library of pedagogical material on all aspects of farming, with more than 22 films and 30 publications.
Imagine how interesting it would be if you were travelling on the state highway and could make a pit stop at knowledge farms like Annadana using these resources!
A message for our citizens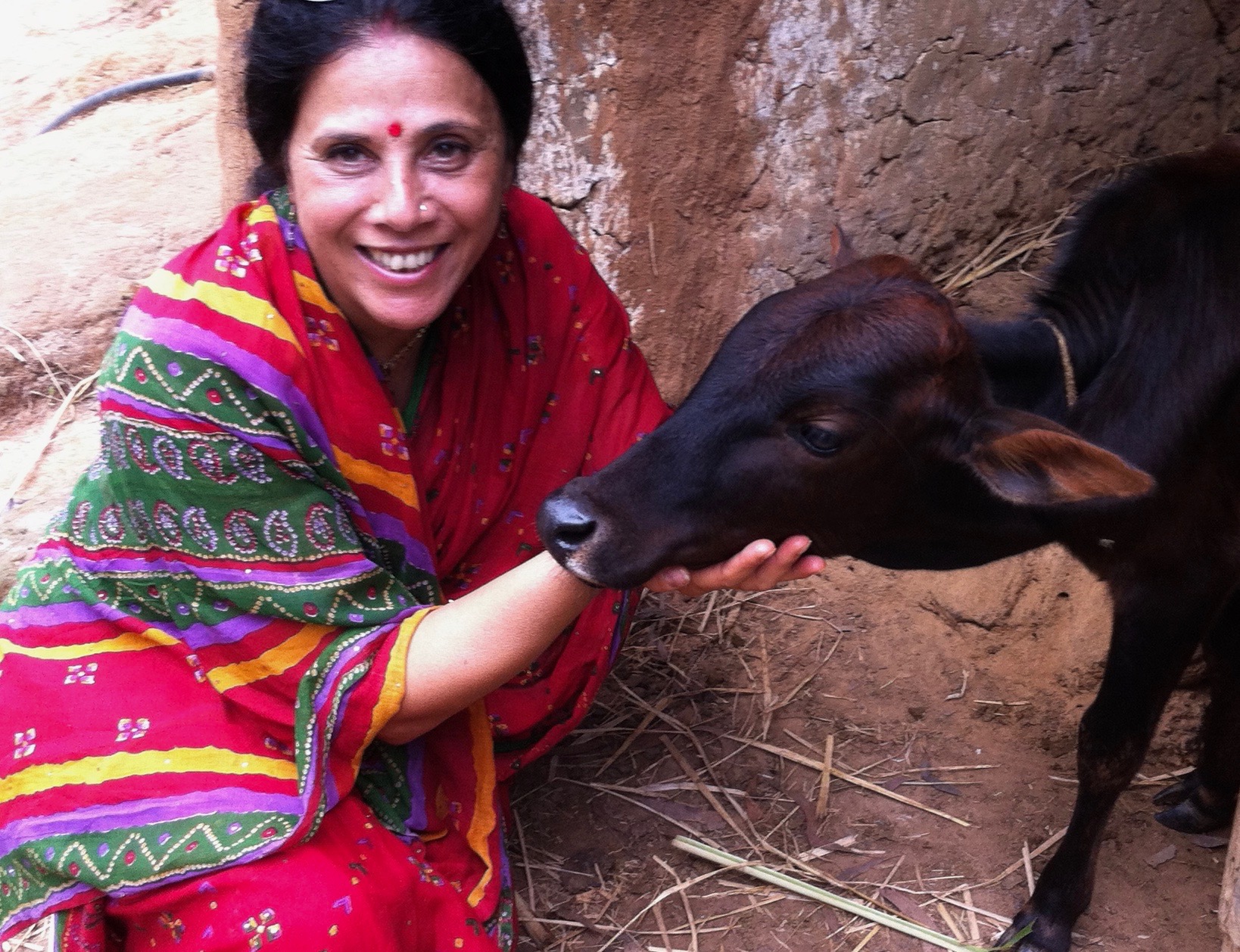 "450 million farmers are producing food for you. The least we can do is be thankful to them. The more we procure organic food, the more it will help them, even inspire other farmers to make the switch to organic farming. It is the only way we can give them their livelihood back and tackle migration. Regenerative organic agriculture is our best hope for creating a future we all want to live in, and a future our children will be happy to inherit. I hope to empower farmers to produce native seeds, the basis for chemical-free foods for a healthy society. Besides, food grown naturally will keep you healthy and also help cut down your medical costs," she concludes.
If this story inspired you, get in touch with Sangita on sangita@annadana-india.org or visit Annadans website here.
(Edited by Shruti Singhal)
Like this story? Or have something to share?
Write to us: contact@thebetterindia.com
Connect with us on Facebook and Twitter.
We bring stories straight from the heart of India, to inspire millions and create a wave of impact. Our positive movement is growing bigger everyday, and we would love for you to join it.
Please contribute whatever you can, every little penny helps our team in bringing you more stories that support dreams and spread hope.