While plastic was a no-no for a very long time, Kalpana Manivannan has also started making soaps, shampoos & body-butter at home to ensure no mass-produced chemicals affect her family!
A careful look around any house and you will detect several pieces of plastic whether single-use or reusable. Our food comes in plastic bags, drinks in plastic bottles, toothbrushes to combs and shelves are mostly made of plastic—a non-sustainable and relentless enemy to the environment but definitely cheap.
In this bid to buy inexpensive, colourful products, one must stop and ask the question, "Once I have used and discarded a product, where does it go? What does it harm?" Such questions are our first steps toward a more responsible lifestyle where we are conscious of how our way of life can affect the environment and the people who are its intrinsic cogs.
And as we grow more and more eco-conscious, it can finally result in actions conducive to healing the environment.
Easier said than done? Not quite.
If you are looking for inspiration to live a minimalistic lifestyle, why not take the example of this Chennai family that has replaced all their wasteful habits with those that are wholesome, eco-conscious and nearly zero waste.
The Better India (TBI) spoke to Kalpana Manivannan, who says that their lifestyle did not come from one particular incident, but from habits and awareness about ecological issues.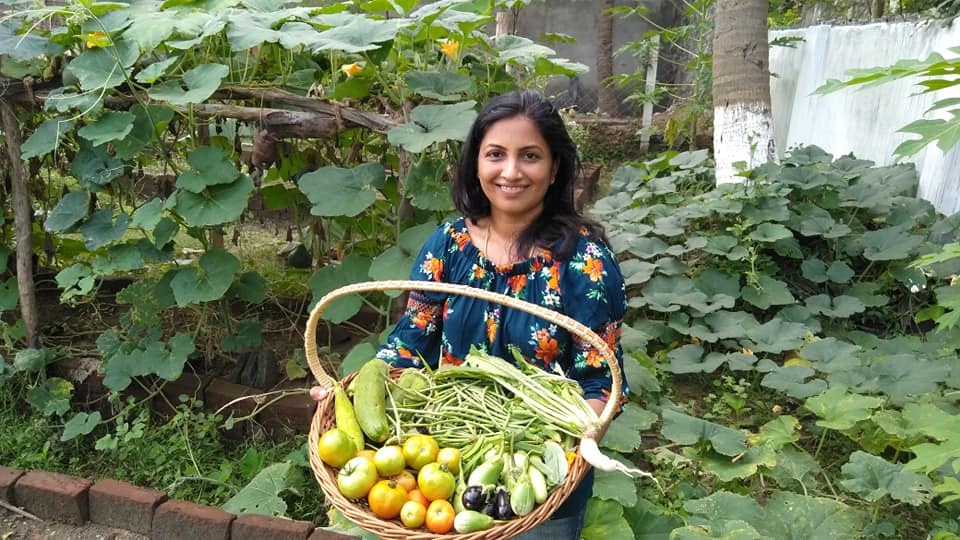 "I was working as a high school biology teacher and thus, was always conscious about both, what chemicals we ingest through products and what we let out in the environment. Honestly, going zero waste was never an impulsive decision that came from a single incident of inspiration. Rather, it was a consistent, step by step effort that we are still pursuing," Kalpana tells TBI.
She adds that even now, the family is not entirely zero waste because in this day and age it is difficult to isolate our homes from the influences and products in the market. However, with each passing day, the Chennai family is getting a step closer to their goal.
The goal is not to go from 100 to zero per cent in just a day. Going cold turkey rarely works for anyone; it is about setting the pace and getting oriented. It requires patience, hard work and dedication to get there.
For Kalpana's family too, it started with the basics. For instance, their outings to a restaurant were never without stainless steel tiffins, in case they had to bring back leftovers. Not only did it stop the wastage of food that they couldn't finish, but they also did not have to ask for disposable plastic boxes from the restaurant.
Kalpana and her husband Manivannan started the tradition by taking steel tiffins to their offices, and when their kids, Meghana (17) and Pranav (14) started school, the ritual continued.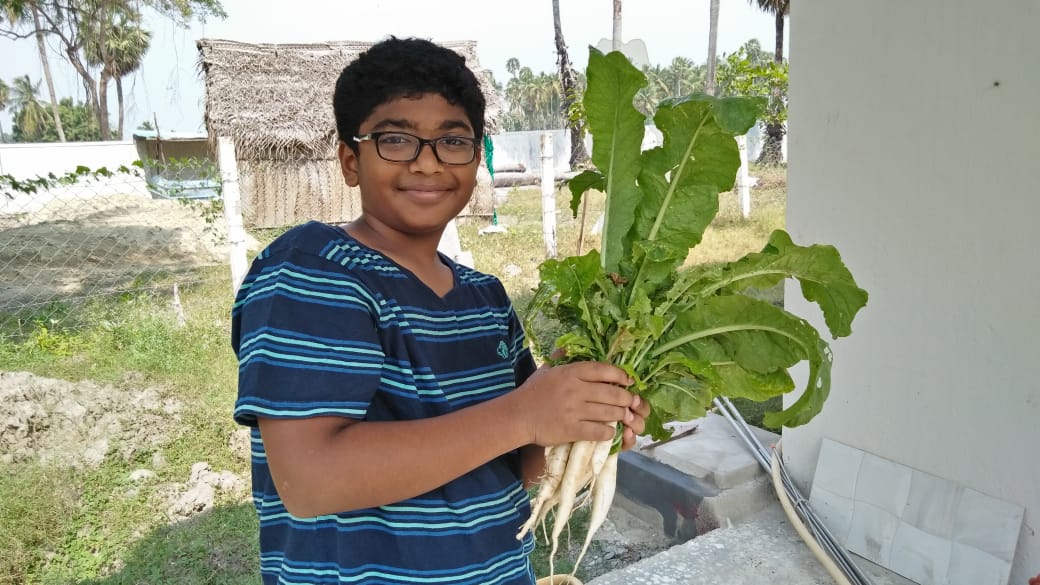 Fruits, vegetables, and nuts replaced snacks like biscuits, chocolates, and chips that are heavy on sugar and preservatives and low on nutrients thus ensuring healthier eating habits among the children who are teenagers today. "See, I am not saying that these snacks are completely forbidden. That's impossible and wrong to do. My children go to school like other kids, attend birthday parties and hang out with their friends. So obviously, they have packaged snacks once in a while. And that's fine. We have just not made those snacks a habit on our home. Once in three months or so they crave for chips or biscuits and then we buy them. But we make sure that we dispose of the plastic a recycling bin," the 43-year-old says.
Reducing plastic usage led the family to cut down their shopping from supermarkets and encouraged them to buy local produce. And soon enough, Kalpana shifted to homegrown fruits and vegetables in her organic farm, Kalpavriksha Farms where she grows more than 50 varieties of fruits and vegetables.
"We are constantly reading about the plastic menace and the hazardous ways in which we are polluting our surroundings.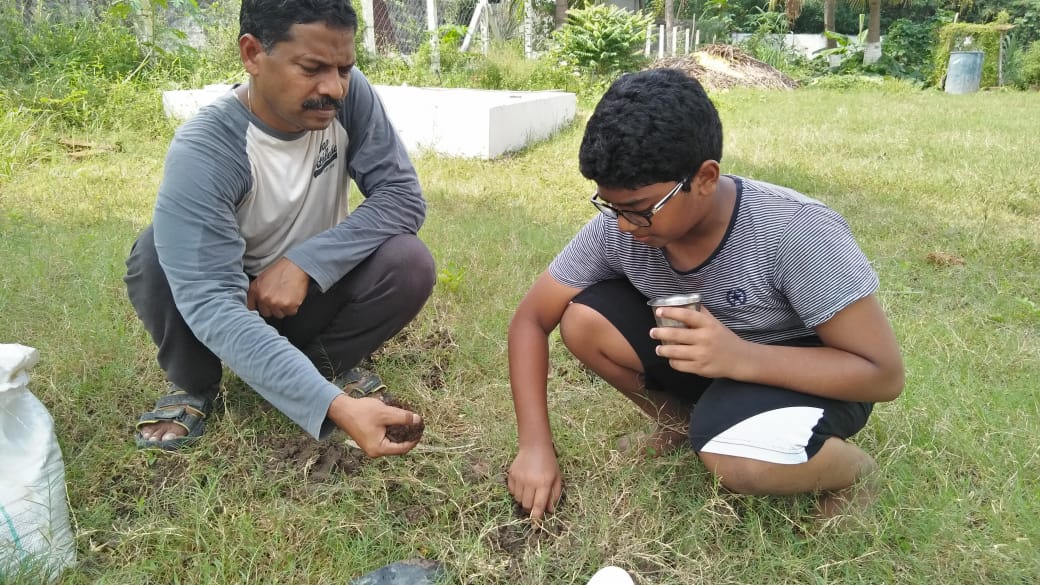 I like knowing that our small efforts are in some way contributing to the well-being of our environment. By making small changes, we are helping our environment, and that makes me feel happy and proud," 14-year-old Pranav tells The New Indian Express.
While the farm took care of most of their food needs, spices and grains started coming home either from farmer markets or in bulk from supermarkets. "I don't buy the masala /ready mix packets from outside which reduces the amount of single-use plastic in our trash. We buy our food in bulk, and often, rice and pulses come from my in-laws' agricultural field. My mother buys wheat, grinds and gives it to me. So, we don't buy the one-kilo rice and maida packets regularly. It makes a huge difference," Kalpana said.
---
You may also like: 70-YO Indore Man Sets Green Example, Grows His Own Food In His Terrace Garden!
---
When I asked her about what can people like me who live in the heart of a city and don't have the luxury of owning land do, she said that she has many friends in Chennai who have similar issues but have found a way around it. For instance, some take to collective terrace farming—utilising the balconies of each flat to grow certain plants which the entire building uses. In addition to that, vertical gardens have also been a great boon to urban farmers.
Food taken care of, Kalpana shifted to making cosmetics such as soap, body butter, shampoos and tooth powder at home.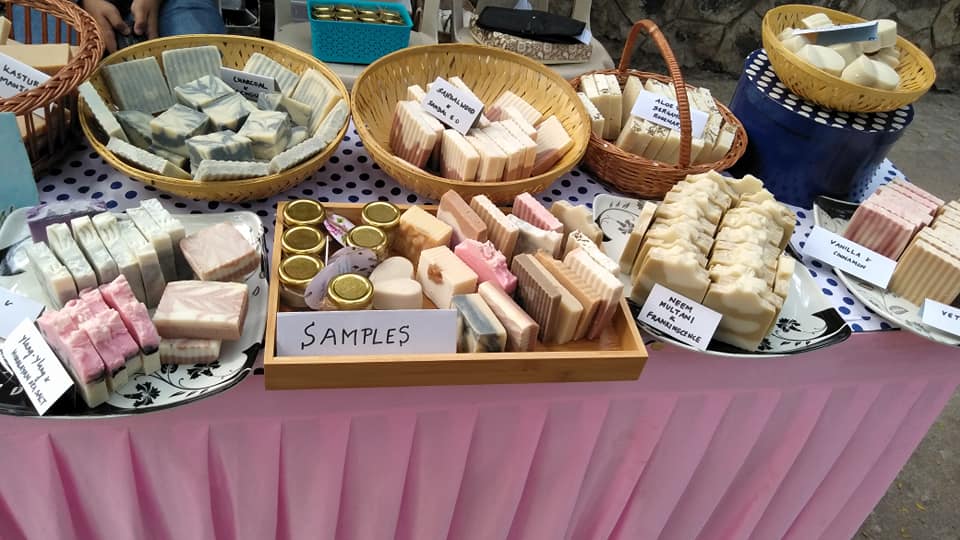 "This is where I face a lot of challenges with my kids," she says jovially, adding, "They are so used to the lather in toothpaste and shampoos that my alternatives fall inadequate for them. 'We cannot give this up,' they tell me, and I am okay with it. They are kids, after all, and perhaps in due time, I will be able to pull them toward my side. The soap and the body butter were an instant hit with my family and friends who now purchase from me quite often. I see the products going commercial too, but in due time."
---
You may also like: Daughter's Skin Allergies Inspires Bengaluru Mom to Make 'Homegrown' Cosmetics!
---
Whether toys, food or cosmetics, the Chennai family is consciously replacing most of the daily-use commodities with environmentally friendly alternatives. Through years of dedicated efforts, they have successfully built a zero-waste lifestyle. Perhaps we too can use their ideas to lead us to come closer to nature!
For more information on the Kalpavriksha Farms click here.
(Edited by Saiqua Sultan)
Like this story? Or have something to share? Write to us:
contact@thebetterindia.com,
We bring stories straight from the heart of India, to inspire millions and create a wave of impact. Our positive movement is growing bigger everyday, and we would love for you to join it.
Please contribute whatever you can, every little penny helps our team in bringing you more stories that support dreams and spread hope.