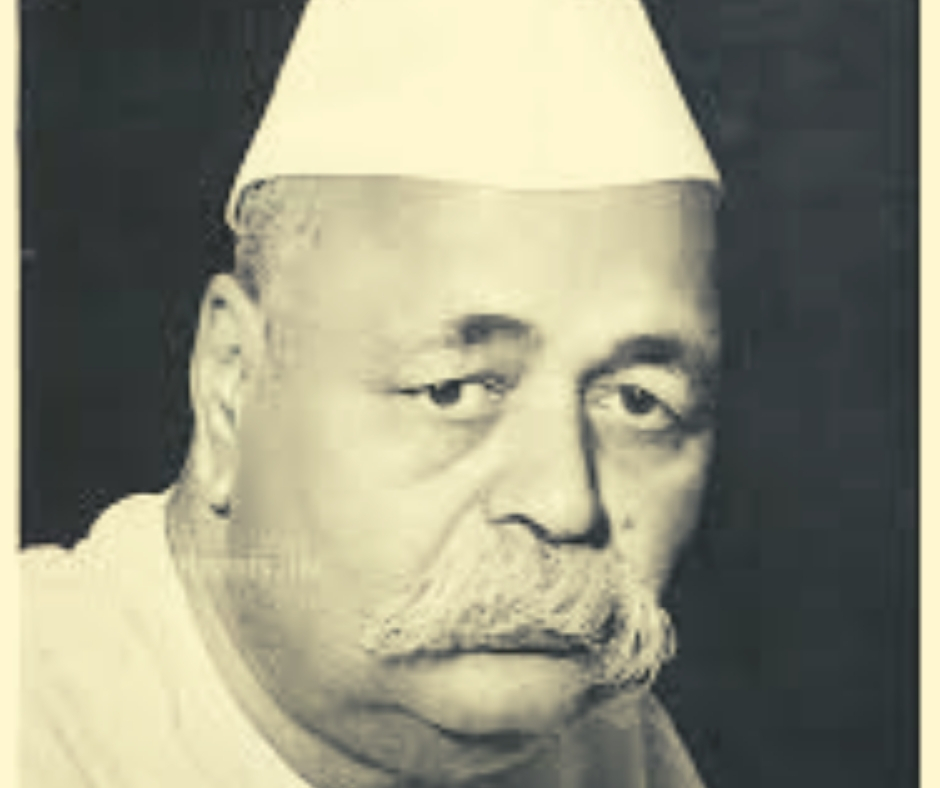 "I am one of those who feel that the success of democracy is to be measured by the amount of confidence that it generates in different sections of the community." #ForgottenHeroes #History
For Govind Ballabh Pant, one of India's leading lights in the freedom struggle and the first CM of Uttar Pradesh, politics was first and foremost, a means towards facilitating social reform.
From his stern opposition to the exploitative zamindari system to the passage of the Hindu Code Bill, which among other things, gave Hindu women the right to divorce and made monogamy mandatory for Hindu men, during his tenure as the CM of Uttar Pradesh, Pant was always about reforming society from within.
He also played an integral part in the drafting of the Indian Constitution and served as India's Home Minister from 1955-61, a period which saw states being carved out along linguistic lines.
Early Life
Born on 10 September 1887, in Almora, Pant began serving for the cause of Indian Independence when he was only 18 and served as a volunteer foot soldier with the Indian National Congress.
Two years later, however, he decided to study law at the Allahabad University and subsequently topped the Bar Exam. Besides practising law in Almora, and later on in Kashipur, Pant had his ears close to the ground.
In a step modelled on the spirit grassroots activism, he started an organisation called the Prem Sabha.
Its objectives included social reform, the protection of forests and safeguarding the livelihood of those who depended on it, besides saving a school from closure for its inability to pay taxes to the British government.
Political Career 
In December 1921, his career in politics began in earnest as he was elected to the Legislative Assembly of the United Provinces of Agra and Oudh, which he later rechristened as Uttar Pradesh, on a Swaraj Party ticket from the hilly-climes of Nanital.
Reminiscent of his days as a lawyer-activist, he took on causes ranging from opposition to the infamous coolie-beggar law, which required locals of the hilly regions of Kumaon to transport the luggage of travelling British officials, for free.
The movement led by freedom fighter and historian Badri Datt Pandey eventually compelled the British to end this demeaning practice.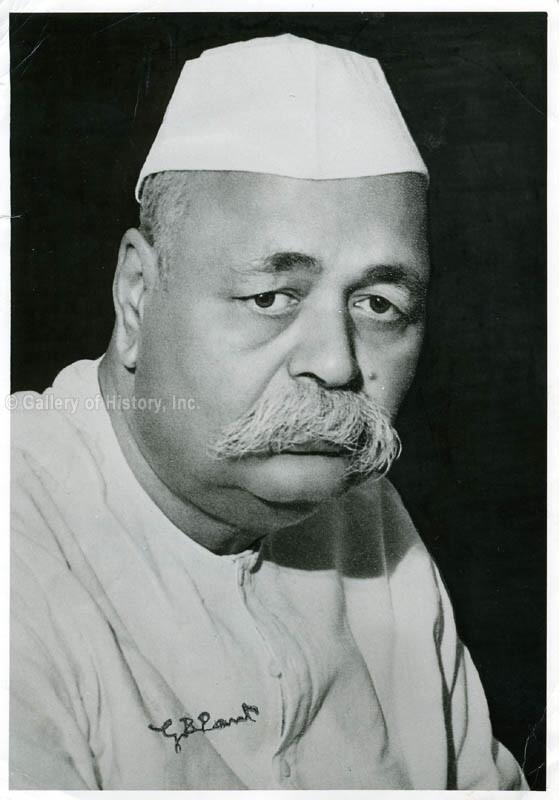 Pant continued working extensively to preserve forests, with a sharp focus on community development and rural reconstruction. He also promoted and encouraged many local cottage industries, and challenged the zamindari system and the imposition of heavy taxation on local farmers by the colonial government.
Following his first tenure in office, Pant went on to organise and conduct a movement protesting against British Salt laws, following in the footsteps of Mahatma Gandhi's famous Dandi March which led up to the Salt Satyagraha.
For this, Pant was arrested by the authorities in May 1930 and held in a Dehradun jail. He would once again court arrest in 1933 alongside fellow freedom fighter Harsh Dev Bahuguna (Gandhi of Choukot) for taking part in the then banned provincial unit of the Congress for seven months.
However, he marked his return to the political stage when he was elected to the Central Legislative Assembly, the lower house of the Imperial Legislative Council.
In 1937, he was appointed premier of the now re-named United Provinces (earlier called United Provinces of Agra and Oudh).
However, he had to resign from his post two years later, when all Congress ministers resigned protesting against Britain's decision to commit India to the Second World War without consulting them.
With the end of World War II, the British colonial government ordered fresh elections to the provincial legislatures, and the Congress led by the likes of pant won a swift majority in the United Provinces.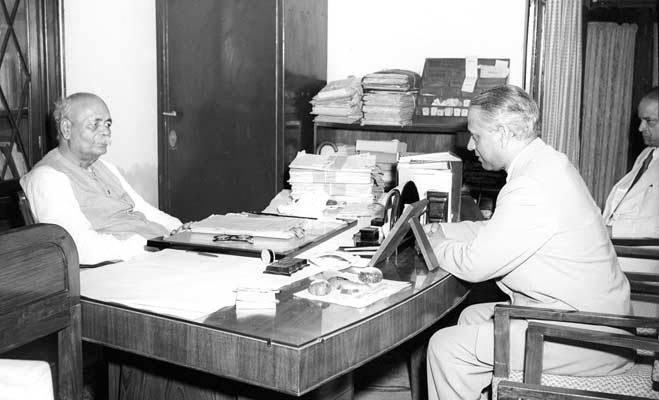 Pant once again became Premier and following Independence became the first CM of the then newly-christened Uttar Pradesh (replacing the United Provinces) elected from Bareilly.
Impact on the Evolution of India
During his time in the Constituent Assembly, Pant famously spoke out against both the zamindari system and separate electorates for religious, caste and ethnic minorities.
"I believe separate electorates will be suicidal to the minorities and will do them tremendous harm. If they are isolated forever, they can never convert themselves into a majority, and the feeling of frustration will cripple them even from the very beginning… your safety lies in making yourselves an integral part of the organic whole which forms the real genuine state," he once said during a speech on 27 August 1947, in the Constituent Assembly.
Why did he make this assertion? Well, the question is best answered by Pant himself.
Also Read: 'Why Should We Be Dumb?' How One Monk's Speech Changed The History of Ladakh
"I am one of those who feel(s) that the success of democracy is to be measured by the amount of confidence that it generates in different sections of the community. I believe that every citizen in a free state should be treated in such a manner that not only his material wants but also his spiritual sense of self-respect may be fully satisfied."
There was no question to his dedication to the cause of Indian freedom and a realisation of this unique democratic experiment.
In his autobiography, Toward Freedom, Nehru remembers a man who stood by him like a rock unmoved by the pain of suffering. One such instance was during a protest against the Simon Commission in 1928 when Pant suffered heavy blows from British authorities.
"Govind Ballabh Pant, who stood by me, offered a much bigger target, being six-foot odd in height, and the injuries he received then, have resulted in a painful and persistent malady which prevented him for a long time from straightening his back or leading an active life," wrote Nehru.
For his contributions to the freedom struggle and shaping of the modern Indian state, he was bestowed with the Bharat Ratna, India's highest civilian honour, in 1957.
Legacy
After more than five decades in service of this nation, Pant passed away on 7 March 1961, as a consequence of a heart attack, during his tenure as Home Minister.
Considered to be a giant among others like Jawaharlal Nehru, Rajendra Prasad, Mahatma Gandhi and Sardar Patel, his death left the doyens of the Indian freedom movement in a state of utter grief.
Rajendra Prasad, the first President of India, best exemplified what Pant meant to them.
"I had known Pandit Govind Ballabh Pant since 1922, and in this long period of association, it had been my privilege to receive from him not only consideration but also affection. This is no time to assess his labour and his achievements. The grief is too intense for words. I can only pray for peace to his soul and strength to those who loved and admired him," said Dr Prasad.
Today, one can find Govind Ballabh Pant's name enshrined in many educational, environmental and medical institutions, particularly in Delhi, Uttar Pradesh and Uttarakhand.
The next time you enter any of these institutions, remember the values he stood for.
(Edited by Gayatri Mishra)
We bring stories straight from the heart of India, to inspire millions and create a wave of impact. Our positive movement is growing bigger everyday, and we would love for you to join it.
Please contribute whatever you can, every little penny helps our team in bringing you more stories that support dreams and spread hope.