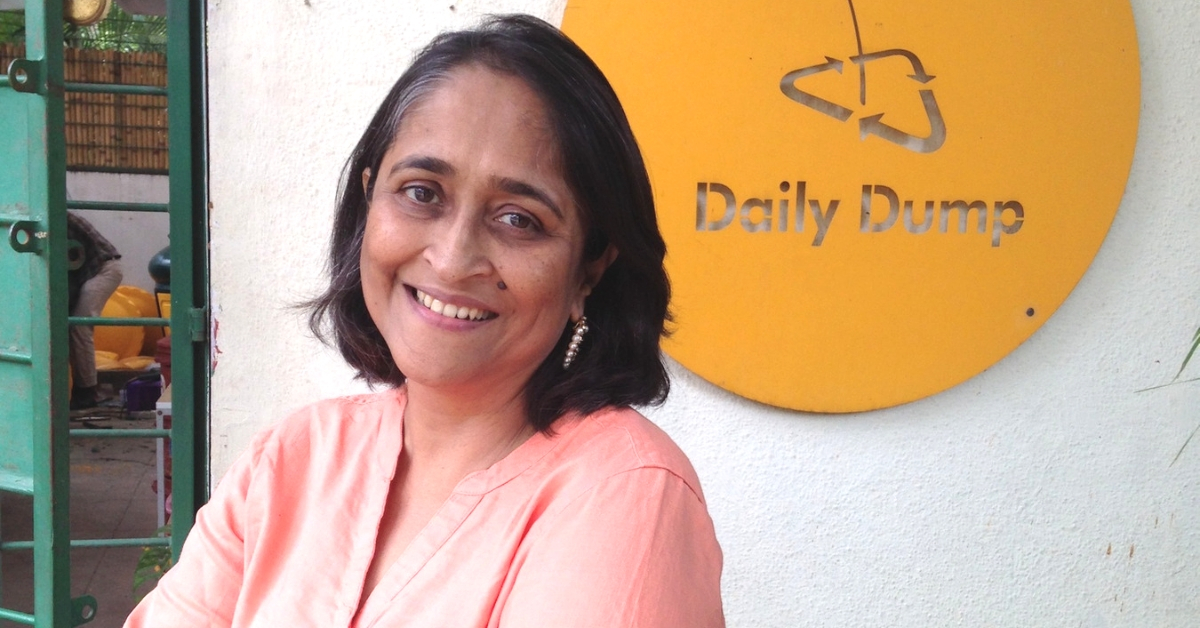 "I had courage. I was prepared to fail. Everybody told me it won't work," says Poonam Kasturi, the founder of Daily Dump. Today, waste segregation and composting have become necessary facets of urban life.
Poonam Bir Kasturi is a true pioneer. Back in April 2006, the Bengaluru-based industrial designer and social entrepreneur set up Daily Dump, which is in the business of changing citizen mindsets towards waste management in urban spaces.
With their marquee product, a tall cylindrical-shaped composter made of terracotta, Daily Dump has made waste composting at home a 'cool' endeavour.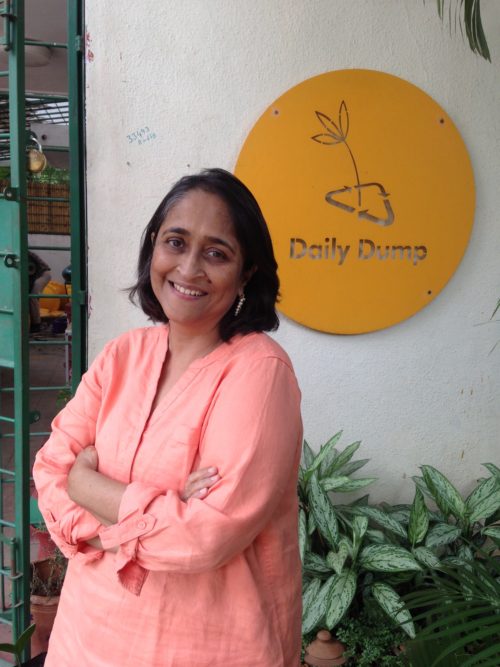 The composter not only lessens the load on public agencies dealing with garbage but also reduces the emission of methane gas. It is fun, simple and saves the planet. What more do you want?
"I'm a trained industrial designer from NID, Ahmedabad. After I graduated in 1984, I worked in a small scale manufacturing company and then set up a craft-based design company called 'Industree.' I was also a founding faculty at the Srishti School of Art, Design and Technology in Bengaluru," says Poonam, in a conversation with The Better India.
Born and raised in Bengaluru, Poonam always wanted to find ways through which one could utilise design to help communities solve their burgeoning waste problem.
---
Convert your trash to treasure. Join The Better India for an expert-led workshop on Composting for Beginners, on July 10, at 4:30 pm.
Unable to view the above button? Click here
---
As the city was growing bigger by the day and lifestyles were changing, she realised that waste was going to become a major civic concern.
"I think design is a potent tool. So, that's why I started Daily Dump," she says.
How does the composter work?
The stack composter, which fits into your balcony easily, is quite simple to use. It has three compartments. You put your waste into the composter and cover it with a remix powder—also sold by Daily Dump. That's all you need to do daily.
"Compositing is a natural process. The chemistry is that if there is enough carbon, which comes from the remix powder, and enough oxygen, which is why the terracotta composter has holes, you do not generate any bad odour. Nearly 60% of your dustbin is made up of organic waste. So, if you keep 60% of this waste inside the vicinity of your house, the public infrastructure isn't under too much stress. Organic waste in landfills creates methane, a dangerous greenhouse gas. With compositing, you avoid this emission. You also create nutrition for the soil," claims Poonam.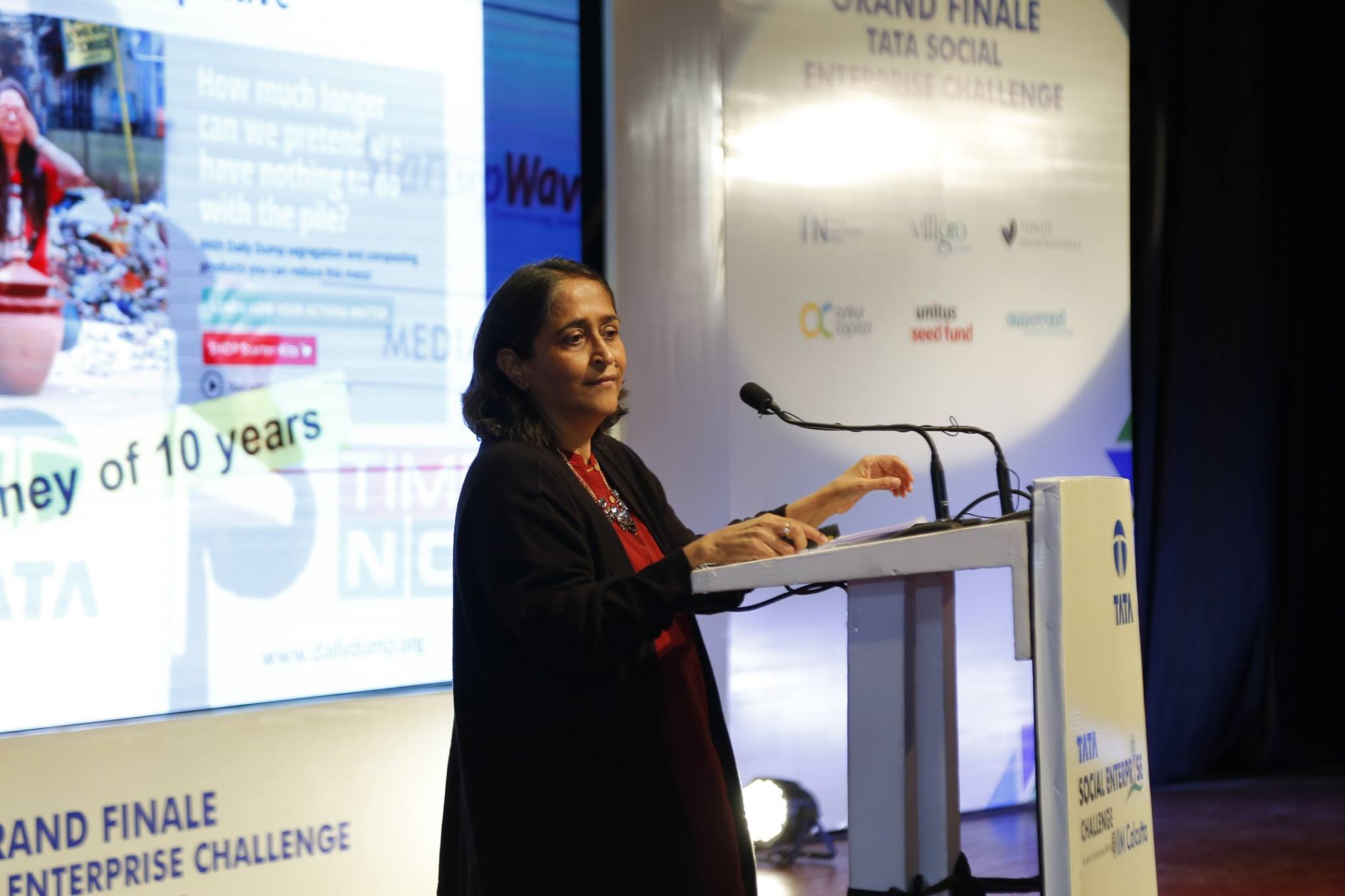 In other words, the remix powder is light and airy, creating plenty of gaps in the compost pile. This, along with the holes in the outer surface of Daily Dump composters, keeps the oxygen flowing—which eliminates the need to stir and stops stinky odours from forming.
What about those residents, who don't have a garden?
Well, they can put the collected compost in front of a tree in the park or a street located opposite your place of residence. That's also an excellent way to forge a connection with nature, right?
Today, Daily Dump operates in 17 Indian cities, the USA and Dubai. This brand and service provider has managed all this outreach through word of mouth.
"We opened the market of home composting singlehandedly," claims Poonam.
What is the secret, though?
"It's about changing mindsets. People must get over their fear of composting because everyone feels that it takes a lot of time and effort, which are both untrue. It does not even require high maintenance. Even if you're out of town, you don't have to worry about the composter," says Poonam.
This is at the heart of what drove her to become a pioneer in urban waste management, propagating the gospel of composting organic waste within the four corners of your house.
"Everybody told me it wouldn't work. Conversations around waste management would invariably veer towards caste prejudice, and finally, nobody wanted to keep waste in their homes—a mindset prevalent even today. But I had the courage and believed that it was possible," she says.

"Once people start understanding the world a little more, they want to contribute. So, my job was to make it fun and easy. Even after 13 years, my message to people remains that composting is easy, fun and you feel good about it," she adds.
Before launching the composter, Poonam and her team did a lot of testing, putting out rough prototypes in the market and inviting feedback.
Following this, they tweaked these prototypes to make it viable for the average urban consumer.
"I sold my first composter for Rs 150 nearly 13 years ago in Bengaluru. People had never considered composting as an alternative to waste management. Even the government didn't think it was possible. We defined all the different problem statements and then articulated our objectives. We wanted to convert all these naysayers into believers. We had to convince them by providing good answers for their concerns," says Poonam.
People often say that composting isn't 'my job'. The standard narrative against it is that 'I'm paying taxes, why should I do this work?'
Since the endeavour requires individuals to touch waste, Daily Dump had to make composting into a 'cool' activity, and convince people that it wasn't time-consuming.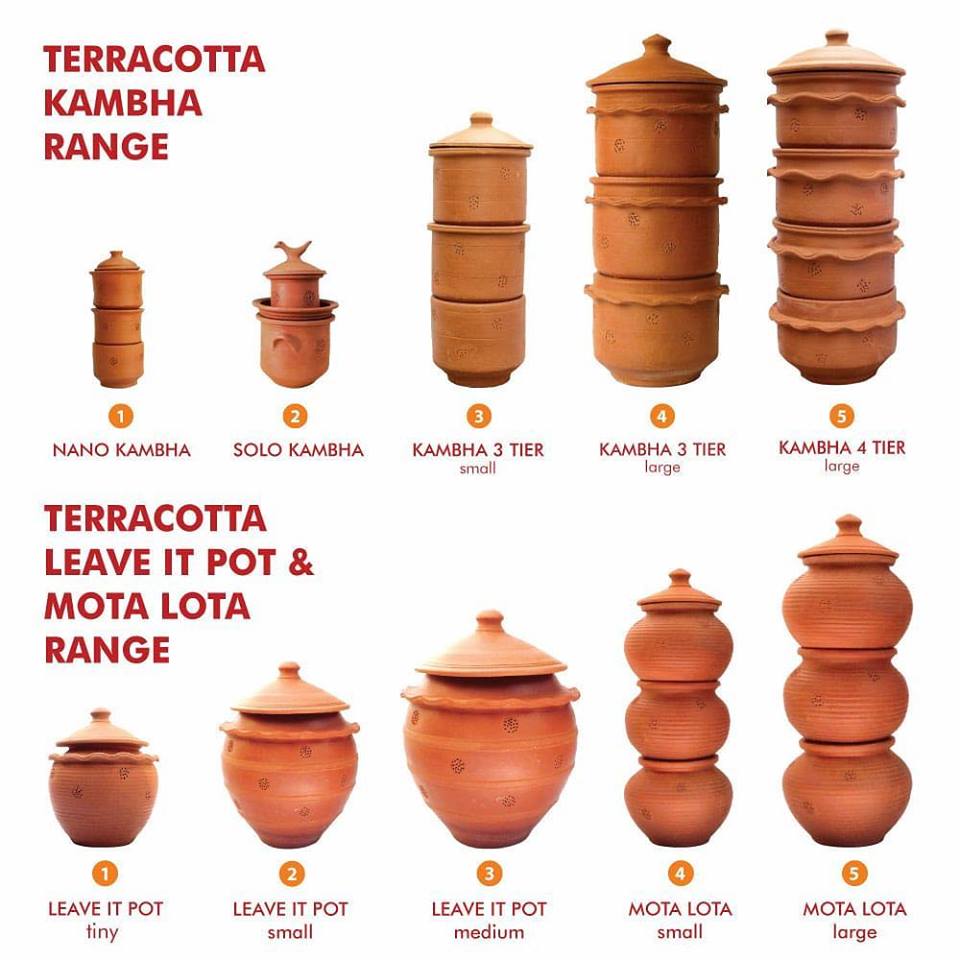 "Many had predicted that there would be a bad smell in the area, flies would constantly hover and their whole family could fall sick. On the contrary, customers write to us saying that because of composting, they can manage the waste in their neighbourhood," informs Poonam.
Another important facet of their work was to ensure that the composter was aesthetically pleasing.
"We want people to keep these terracotta composters in their balcony, show it to their friends and be proud of owning them," she says.
At its very essence, Daily Dump has attempted to design a simple prototype, which allows people to participate, get involved and feel that they can take ownership of the process.
---
Convert your trash to treasure. Join The Better India for an expert-led workshop on Composting for Beginners, on July 10, at 4:30 pm.
Unable to view the above button? Click here
---
The composters are made by potter communities from all over the country—Madurai in Tamil Nadu, Madanapalle in Andhra Pradesh, Rajasthan and Dhubri in Assam.
"We visited these potter communities individually. As a consequence of our work with one cluster in Andhra Pradesh (Madanapalle), the state government has recently opened a Rs 2 crore common soil processing plant. The minute you get people to increase in their livelihood, there is a ripple effect all over the area," she says.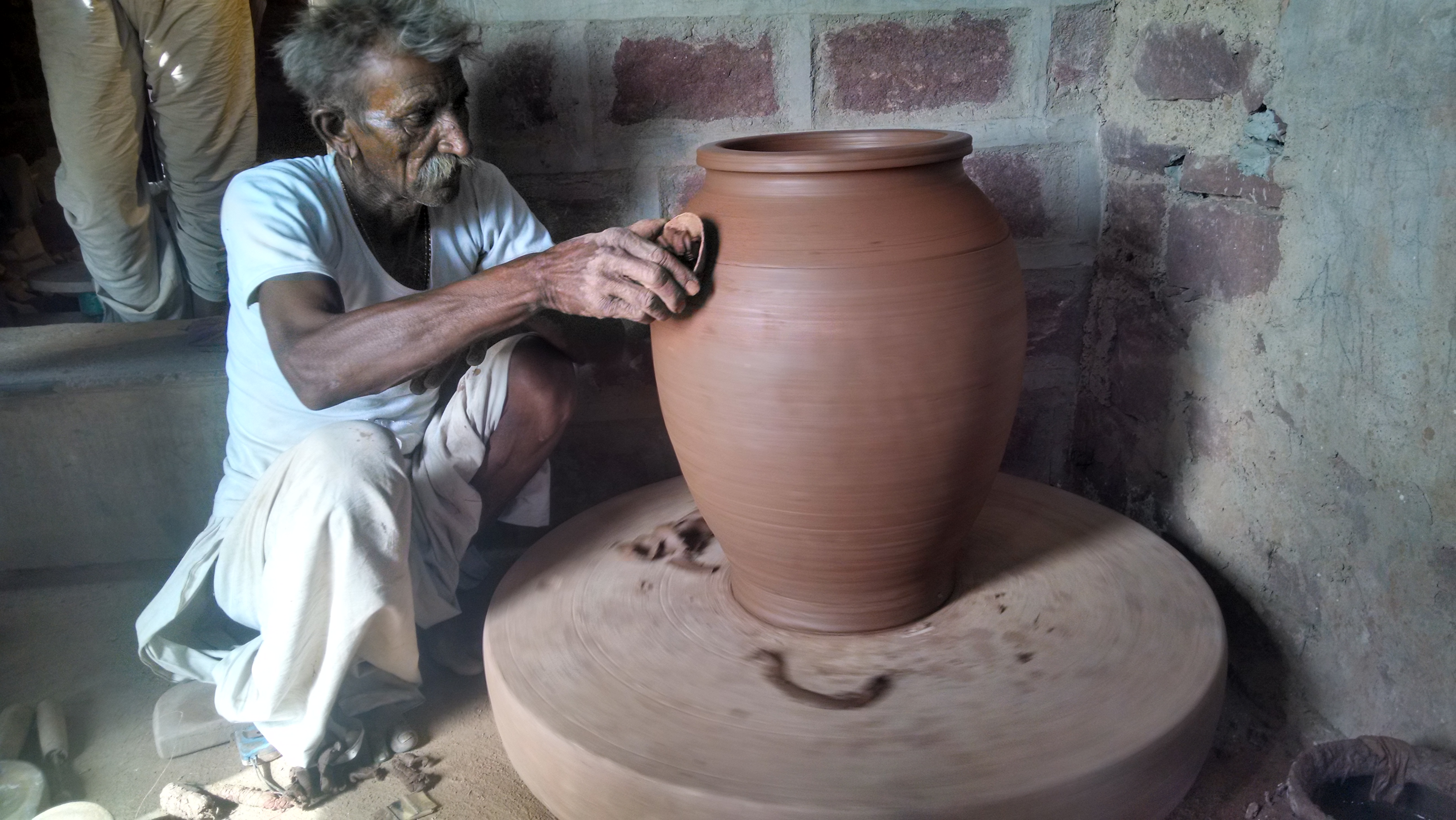 Another critical element of Daily Dump's design approach is how accessible it is for the public. The designs are 'open source', so individuals in other locations can replicate, adapt, build on, sell and use – for wide and rapid propagation of the idea. There is a licence fee and no one pays that—free copy cats abound.
"The visuals we made many years ago are being copied by other waste management concerns, colleges, and communities, particularly in South America. It's interesting to see how our work has gone forward," she says.
What's been particularly amazing about this journey thus far is how Poonam has maintained this endeavour as a viable business.
Initially, she spent money out of her own pocket before receiving some impact funding five years ago–a minimal amount.
Today, their revenue comes from their sales of not just the composter, but all the other products associated with the process.
Only about a decade ago, conversations surrounding waste segregation and composting were limited to niche segments of society.
Today, governments and municipalities are instituting laws, rules and regulations around it. That's how far we have come.
Somewhere along the line, we must thank Poonam for making this happen.
---
Convert your trash to treasure. Join The Better India for an expert-led workshop on Composting for Beginners, on July 10, at 4:30 pm.
Unable to view the above button? Click here
---
(Edited by Gayatri Mishra)
Like this story? Or have something to share? Write to us: contact@thebetterindia.com, or connect with us on Facebook and Twitter.
NEW: Click here to get positive news on WhatsApp!
We bring stories straight from the heart of India, to inspire millions and create a wave of impact. Our positive movement is growing bigger everyday, and we would love for you to join it.
Please contribute whatever you can, every little penny helps our team in bringing you more stories that support dreams and spread hope.