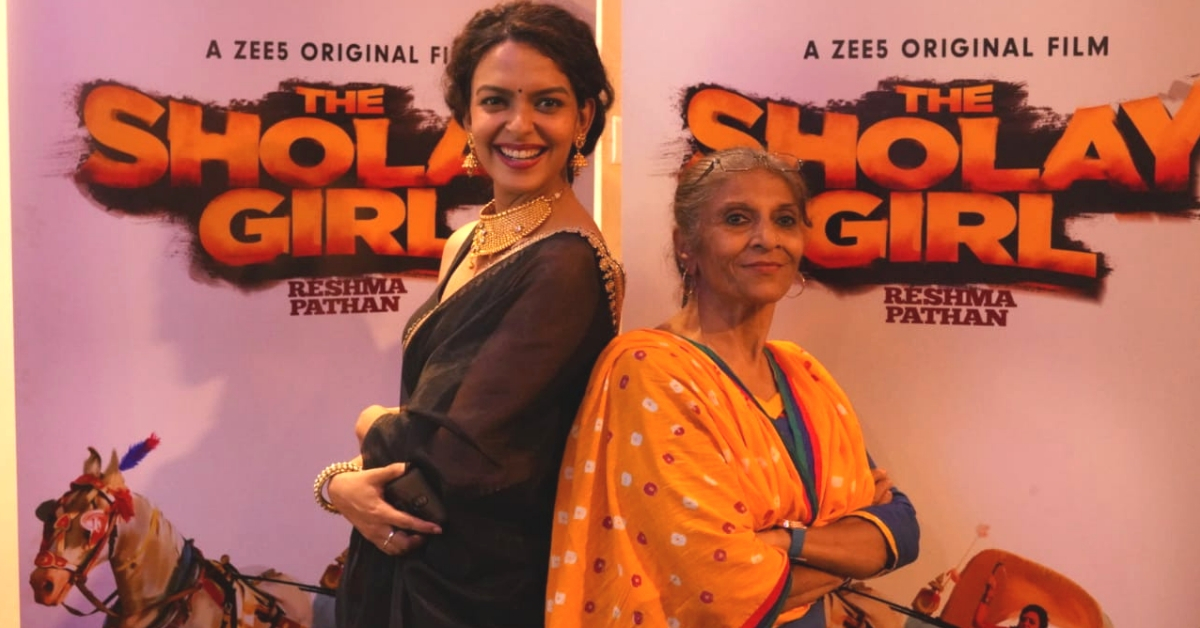 Pathan joined the industry in 1968, but it wasn't until the early seventies that she gained recognition for her stunts.
---
This International Women's Day, we introduce you to some truly incredible Indian women whose stories define resilience, courage and inspiration. #BalanceForBetter
---
If there is one film that has transcended generations of Hindi film buffs, it is Sholay.
Its iconic dialogues and a memorable cast make the film a true classic which continues to amuse and enthral us even today. After all, who can forget the shawl-clad Thakur saab or evil-incarnate, Gabbar Singh?
The film redefined the quintessential villain, introduced some epic action sequences, and its depiction of male friendship (Jai-Veeru) created one of the most popular duos in the Hindi film industry.
And then, there was Basanti, the feisty village girl who rode a tonga and talked a mile a minute.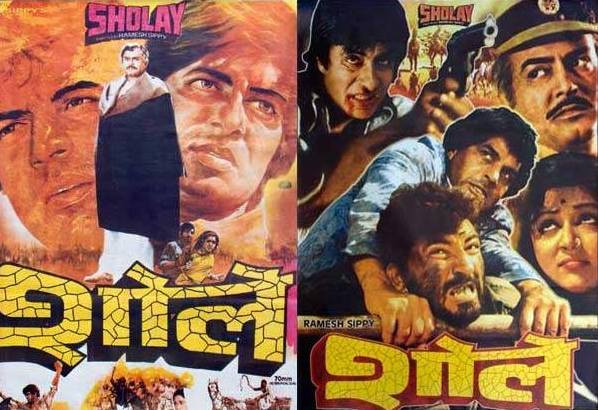 Immortalised by the actor, Hema Malini, this remarkable and fearless character, was a part of several action sequences that left the audience in awe.
But what we all saw was the face on the screen, never the one who performed each stunt—some even life-threatening.
We are talking about Reshma Pathan, the stuntwoman or body double for not just Hema Malini in Sholay but almost all actresses through the seventies and eighties in the Hindi film industry.
Like many of her peers, Pathan's contribution to the industry remained behind the scenes all these years. Now, that is all set to change, and she will finally receive the recognition she deserves—through a biopic!
'The Sholay Girl' is an original web film by Zee5, which stars actor, Bidita Bag, as Reshma Pathan. The film has been produced by Shrabani and Sai Deodhar, a mother-daughter duo, and is gearing up for release on March 8, International Women's Day.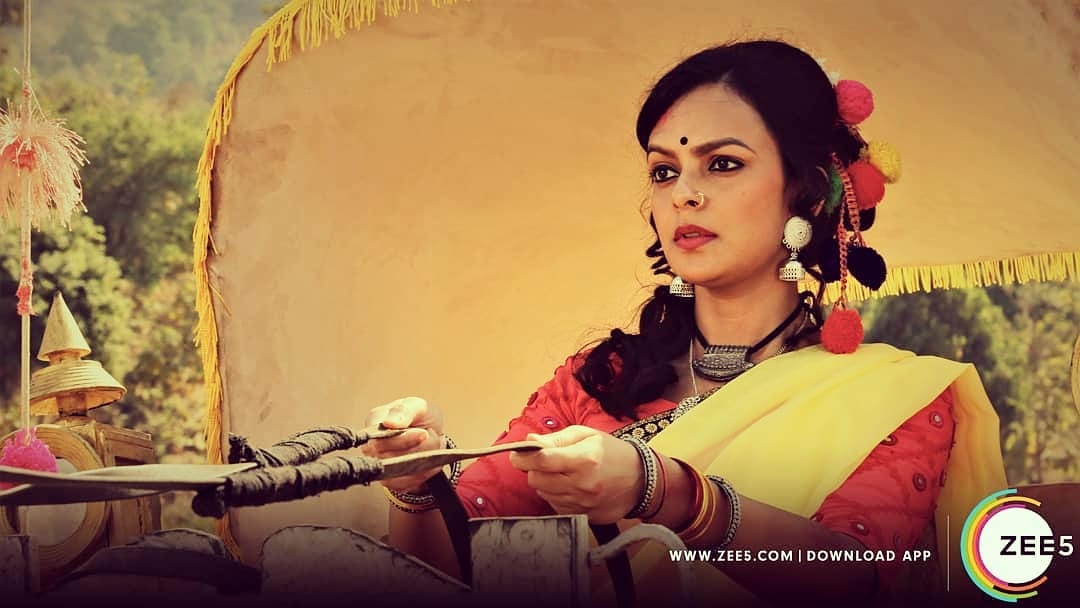 Pathan was barely 14 when she entered the field, to support her impoverished family, and initially faced a lot of opposition, mostly from male stunt artists.
"At that time, there were hardly any women taking up the role of even body doubles, let alone those requiring stunts. So, she earned the wrath of stuntmen; they accused her of stealing her job!" says Bidita.
Pathan joined the industry in 1968, but it wasn't until the early-seventies that she gained recognition for her work.
Speaking with The Better India, she shares, "Between 1971-72, I began getting more work, but these would rarely stretch beyond ten days in a month. Slowly, that began to change with more work coming along my way. But the real break came in 1975—with Sholay," Pathan remembers.
That one film made Pathan an overnight celebrity amidst the industry bigwigs. So much so, that she began to be even known as 'Sholay Girl'.
But nothing came without hard work, and Pathan's chosen profession often jeopardised her health.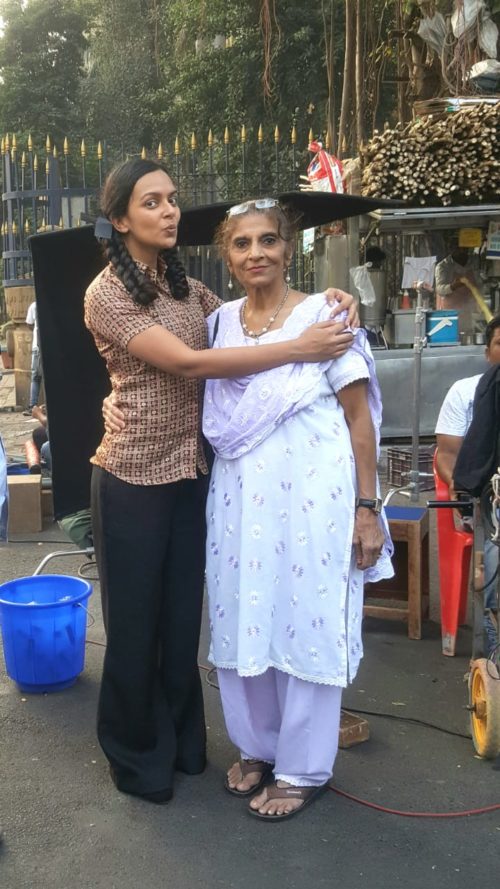 "While it is the job of a stuntman to overcome any fear and put their life at risk, not many know that during the shooting of Sholay, Reshmaji had once suffered a serious injury. Everyone on the set was anxious, but such was her commitment to the work that she only went to the hospital after completing her scenes. And this was not a standalone incident. Throughout her career, Reshmaji has faced many life-threatening situations during shooting and each time, she bravely went ahead doing her work," shares Bidita.
Even while she was pregnant with her son, Pathan went on doing stunts. Only when a jumping sequence in a movie almost put the life of her baby at risk, did she decide to take a break. But, she returned to work right shortly after delivering her son.
"The doctors had advised me to take good rest and care, but I had to support my family. After three months, I resumed my work as everything I'd saved until then had almost finished," the sexagenarian remembers.
An interesting fact about Pathan is that she was the first stuntwoman who officially got a membership in the Movie Stunt Artists Association.
"By then, more and more stuntwomen began to enter the industry but it was Reshmaji, who received this membership first," adds Bidita.
Now that the world is finally getting to see the face behind all the stars and hear her story, Pathan cannot help but feel elated.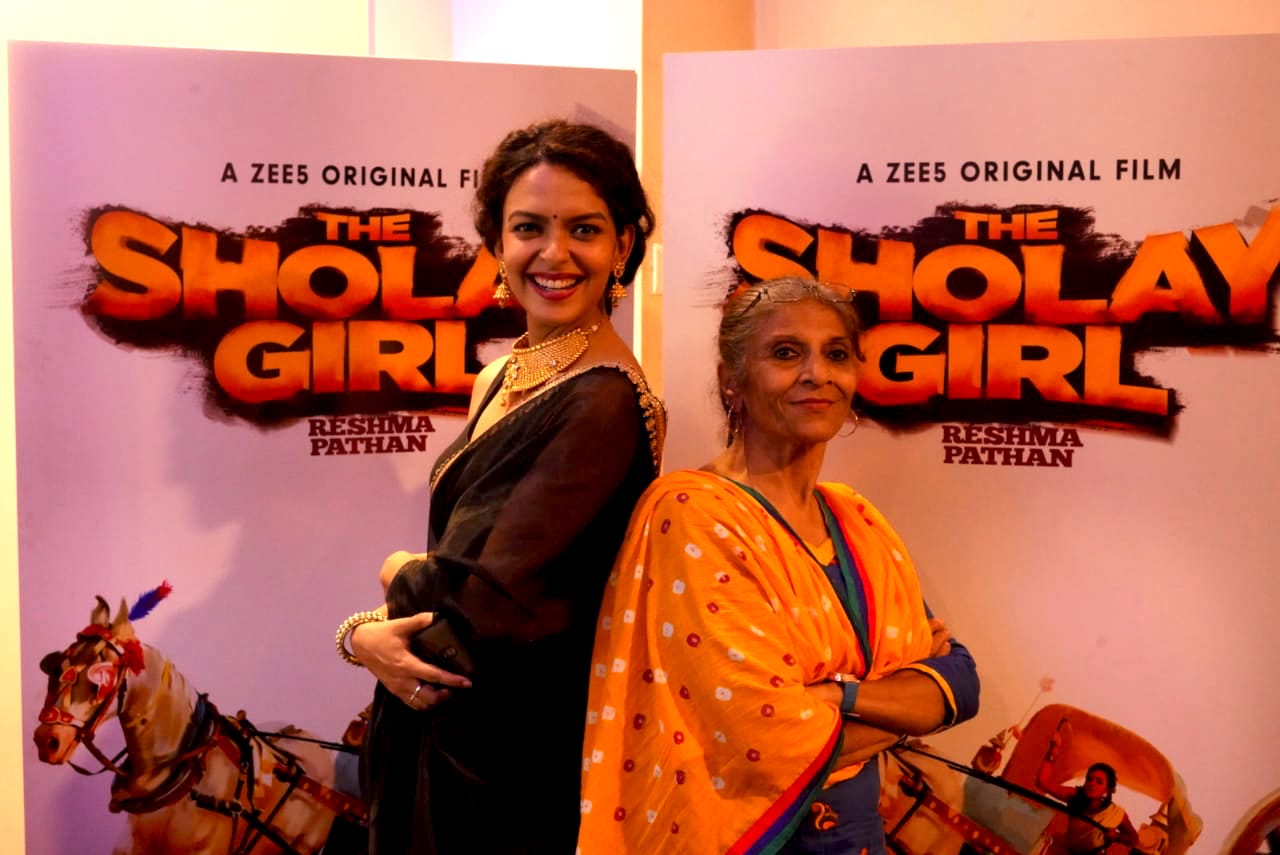 "There never was any form of recognition by the outside world. People like us have risked our lives so many times for the sake of doing stunts, but no one gave awards for stunts. Though I always wished that stunt men and women should also get due recognition, something even better came along my way—a film on my life. My happiness knew no bounds when I came to know about the film!" she adds.
What is more, Bidita even got a chance to closely work with Pathan, while reenacting scenes for the film.
---
You may also like: Facing Domestic Abuse to Marital Rape, This Stunt Woman Is Braver Than Any Hero
---
"Working with someone as fearless and brave like Reshmaji was indeed a great learning experience. I was so scared while re-enacting some of the scenes and then there was this woman, who had lived through them all! There are so many people like her who never get any form of recognition for their work, and I feel honoured to bring the story of her life to the world," she concludes.
As a tribute to the first Indian stuntwoman of Bollywood, The Sholay Girl is releasing on March 8. You can check out the trailer below:
(Edited by Gayatri Mishra)
Like this story? Or have something to share?
Write to us: contact@thebetterindia.com
Connect with us on Facebook and Twitter.