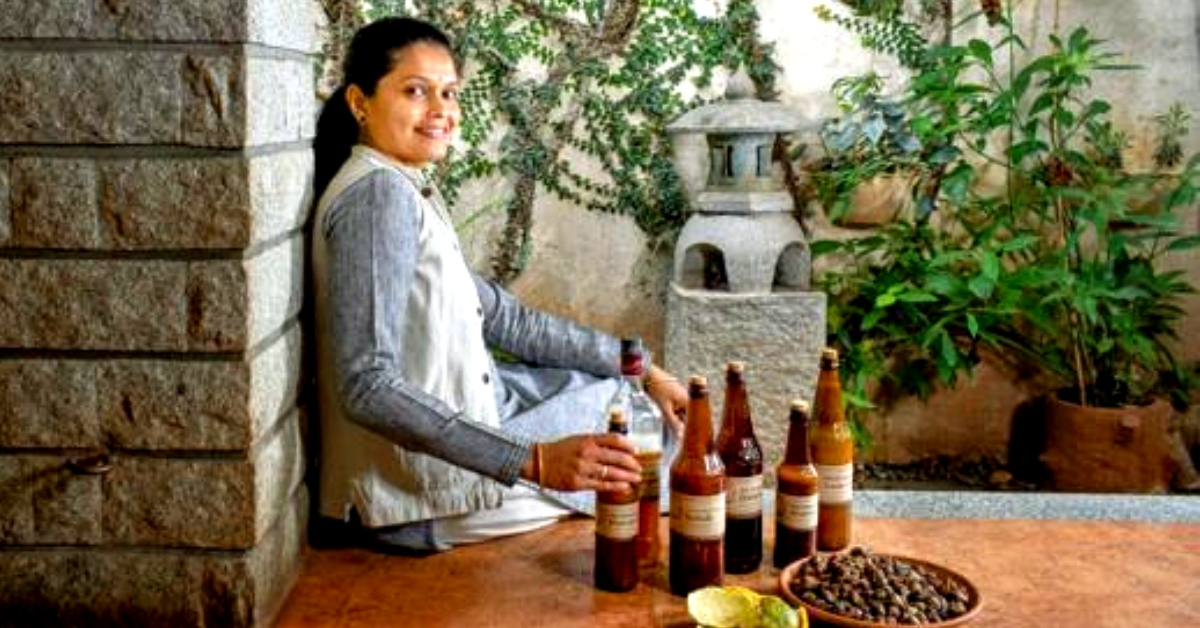 "I switched to neem sticks instead of toothbrush and paste. I started making kajal at home… We started experimenting with products that have a longer shelf life, like shampoos and I learned how to make them organically."
Smitha Kamath, a former Bengaluru-based IT professional, went through the emotional trauma of seeing her two-year-old daughter suffer from acute skin allergies. Wanting to go to the root of the problem rather than simply treating the symptoms, she began to study more about the products she and her family used in the course of a day.
Kamath soon realized that her family and people at large are surrounded with chemicals. From goods for personal use to the food they eat, almost everything they consume is laced with harmful preservatives that may result in allergies and even diseases. From cow's milk to spices—studies have shown that Indians are allergic to some of the most commonly eaten foods and ingredients used in the Indian kitchens. While some allergies are minor and seem to vanish as children grow older, others, may last a lifetime.
---
You can learn how to make your own all-natural beauty & healthcare products. Click on this link to book your slot for the Bengaluru workshop!
---
And she was on a quest to understand exactly why this happens. Through years of attending workshops and seminars, Kamath came to the conclusion that the abundance of preservative-laden products in the market is one of the primary triggers of allergies as well as other health problems.
Kamath, whose aim was to help her toddler with severe allergies, today runs a community centre that makes all-natural, organic products and empowers the locals too.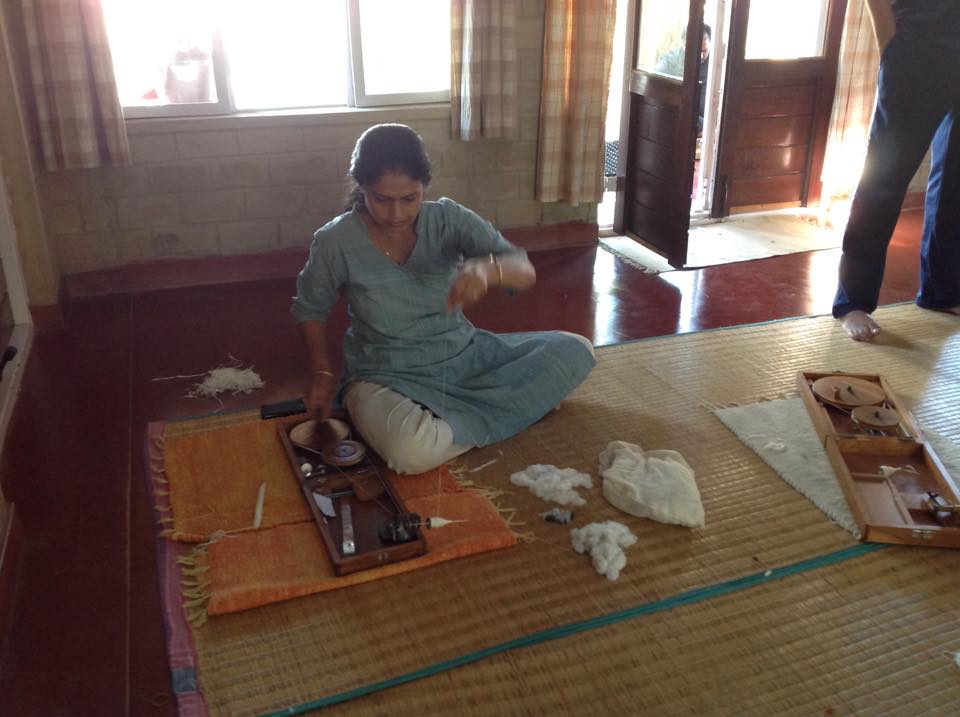 ---
Buy Smitha's bioenzyme-based cleaner and disinfectant right here:
---
Speaking about her journey from being an IT consultant to an advocate of sustainable living, Kamath tells The Better India (TBI), "This experiment started seven years ago which was triggered by my daughter's allergies. That is when I realised that everything, from our food to the products we use, is connected to our well-being."
She began her journey to green-living by going local—cutting down on preserved foods and shifting to locally grown products that suit the climate of Bengaluru. "Take any small shop for example. Most products come packaged in plastic and are infused with large quantities of preservatives. You can buy fruits and vegetables that are imported from various parts of the country and are not naturally grown in the season when they are on the shelves. When I studied this, I realised that the solution to most of our health problems lies in changing our lifestyles and adapting to a more simple and minimalistic approach."
She started eating native fruits instead of those imported from other states and countries and even cut down on the variety of foods she had in the house. "We switched to Ragi, red rice and millets. We even cut down red meat to just once a week. And soon enough, I could see progress with my daughter. The blisters on her hands cleared out, and her health and energy levels improved. That's how I knew we were on the right track."
But not limiting herself to her own family, Kamath decided to expand this initiative and involve locals with her.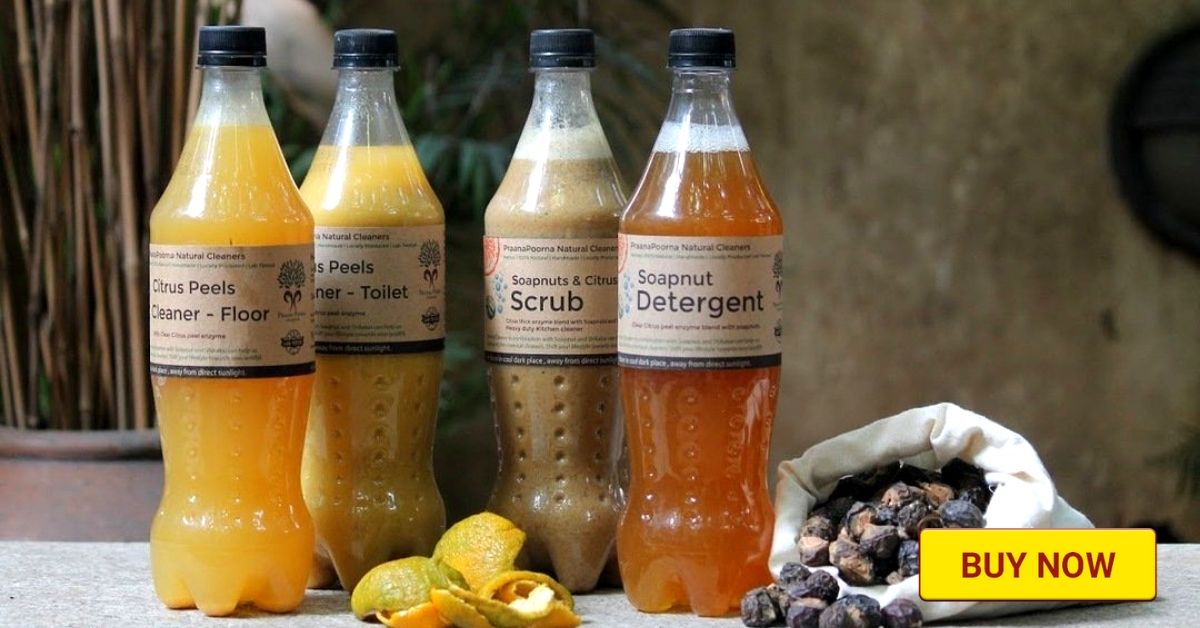 She started Devara Kaadu, a farming project and community centre in Channapatna near Bengaluru. Devara Kaadu encouraged the local farmers and community to grow native crops without the use of fertilisers or chemicals.
The mission was to grow crops for the family's consumption. They had to give up on a lot of exotic products, and it was not easy growing all the ingredient that one needs in their kitchen. But whoever said good things come easy?
---
---
"I switched to neem sticks instead of toothbrush and paste. I consulted my grandmother on how to make kajal at home and started using that instead of the ones available in the market. We even dug a dry compost pit to be used as a toilet on our farm. We have even switched to a wooden stove. The change wasn't easy, but we soon adapted to it," she explains. Switching to herbs instead of medicines, minimising the use of perfumes and drinking water from the farm's well, Kamath and her family are making the transition to minimal living.
It wasn't many seasons until the Kamaths could be self-sufficient in their kitchen needs and the next step for the entrepreneur was to experiment with other products.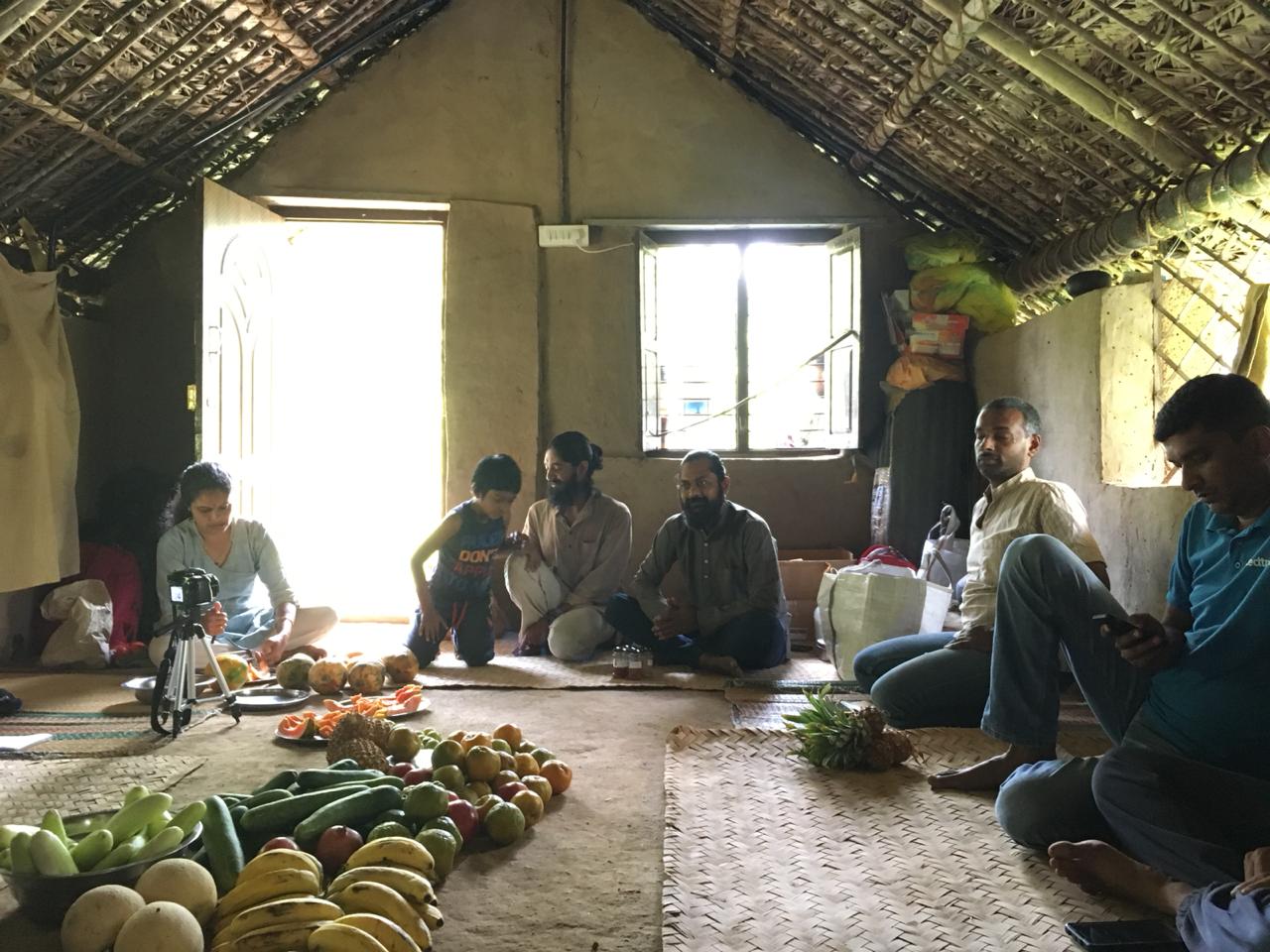 "I had given up on kajal and other cosmetics till I decided to learn how to make them in a traditional, organic way using only natural products. We started experimenting with products that have a longer shelf life, like shampoos and I learned how to make them organically," she tells TBI.
Devara Kaadu, meaning "sacred groves" was started as a personal initiative but soon snowballed into PraanaPoorna, a production unit that has expanded from Bengaluru to Chennai, Coimbatore, Gurugram and Madurai. Their 24-member team that works across these cities manufactures shampoos, body butters, soaps, hand wash and even floor cleaners made from organically grown natural ingredients like soap nuts, shikakai, beeswax, and coconut oil.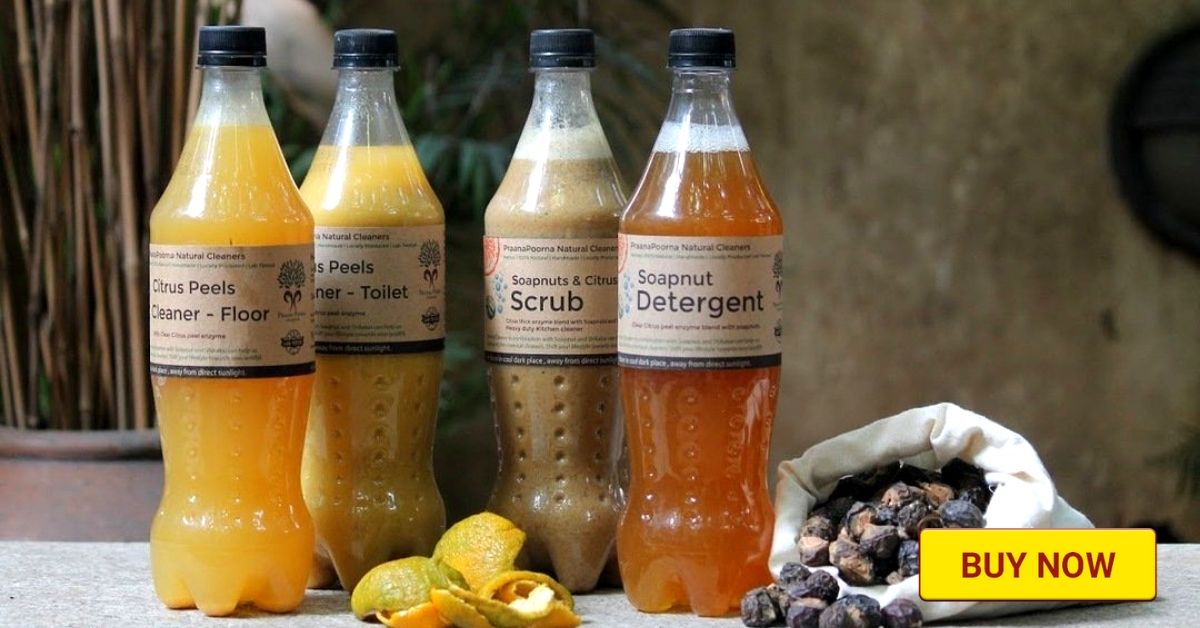 Each production unit is established with the aim of helping local communities benefit from the sale. The products are packaged in used plastic or glass bottles, giving a boost to recycled packaging trend. Improved health of her daughter, an overall increase in the energy levels and a dip in the frequency of falling sick, is evidence enough that this altered lifestyle is suiting the Kamath family.
"We are so used to the abundance of the variety of fruit and cosmetic products in the market that we sometimes forget what it costs us," says Kamath.
---
---
Devara Kaadu and PraanaPoorna are empowering the locals to farm with organic practices, producing green products and contributing meaningfully toward the socially-conscious, eco-living way.
(Edited by Saiqua Sultan)
Feature image courtesy: Smitha Kamath.
We bring stories straight from the heart of India, to inspire millions and create a wave of impact. Our positive movement is growing bigger everyday, and we would love for you to join it.
Please contribute whatever you can, every little penny helps our team in bringing you more stories that support dreams and spread hope.