Pakistan's top tennis player is more than just a sports hero. Aisam-Ul-Haq Qureshi has looked beyond national borders and religious barriers by pairing up with Israeli Amir Hadad and Indian Rohan Bopanna. Off court, he has promoted peace through his organisation and book, 'Stop war, Start Tennis'. He has actively promoted wheelchair tennis for victims of war conflicts. The Better India catches up with the spirited young player and UNDP goodwill ambassador in the first of a series of stories that will help us to know The Better Pakistan.
The video of a beheading goes viral. The press conference of a terrorist group that killed innocent children gets global eyeballs. But millions of peace-loving Pakistanis never get their say in International media. Imagine being born in Pakistan, promoting peace your whole life yet being looked upon like a terrorist in every immigration process just because you are a Pakistani. Well, that's the life story of Pakistan's no.1 tennis player Aisam-Ul-Haq Qureshi.
With his grandfather and mother being national tennis champions, Aisam could not help but have tennis in his blood. But tennis wasn't his first choice as a kid, he laughs, "My family used to call me 'Jack of all trades and master of none'. Yes, I used to play hockey, cricket and pretty much anything that helped me avoid homework. During my summer holidays, my mom took me to the tennis courts and before I knew it, I started winning Under-14, Under-16 national junior championships and so on." In 1998, at the age of 18, Aisam had achieved a world number 7 junior ranking and there was no looking back.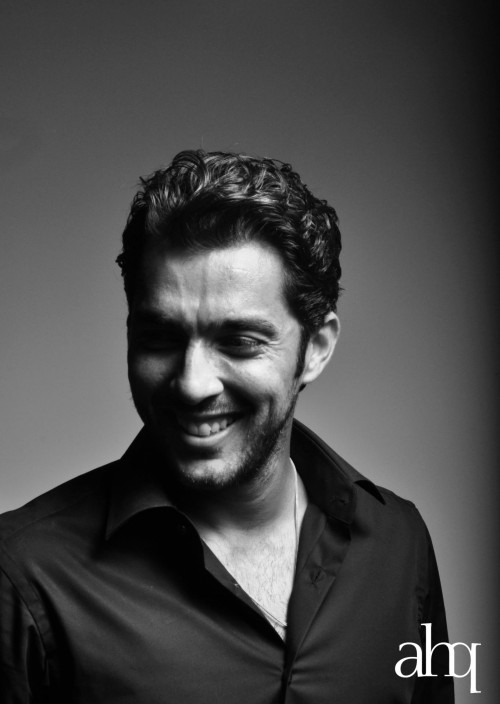 Game rises above boundaries
Aisam is the only Pakistani tennis player to have reached the final of a Grand Slam, which he did in 2010. His controversial partnerships on court have always made as much news as his games. He teamed up with Israeli player Amir Hadad during Wimbledon and the US Open tournaments in 2002. He later partnered with Bopanna from India in doubles in 2007. Popularly called the IndoPak Express, they went on to win four Challenger titles in quick succession. In 2010, they reached the quarterfinals at Wimbledon, finished runners-up in the US Open and later bagged the title at the Johannesburg Open.
Ask him why he has been courting controversies with his partnerships and he smiles, " I am a very simple guy and I had no intention of getting myself into these so-called controversies." Both Hadad and Bopanna have been good friends to him off court, and this he believes translates into their game.
One should never mix race, colour, religion or politics with sports. Our Governments may have different opinions and unfortunately, India and Pakistan have even fought three wars in the past, but that is history. I believe sports rises above all of it. We look beyond religion, politics and learn to love and respect the other as a human being. I am sure even if our Pakistani cricketers were to pick their favourite players, they would probably name their Indian friends after their Pakistani teammates."
He strongly believes that if each person on this planet played a sport, the world will be a much better place.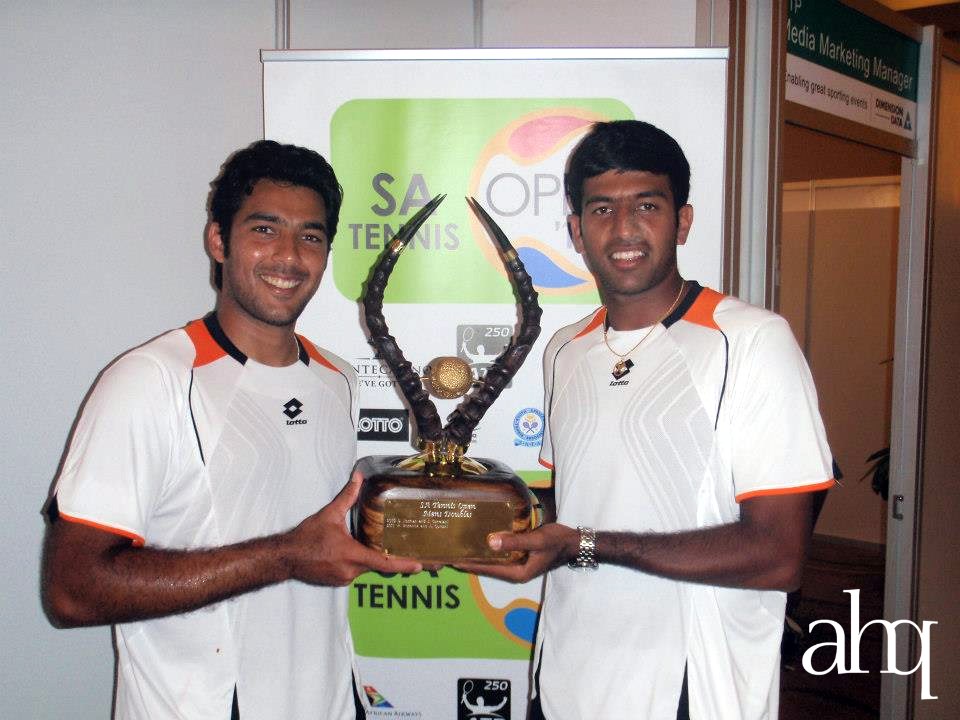 Healing the world through tennis
In line with his belief, he started his NGO 'Stop war, start tennis', whose primary aim has been to promote wheelchair tennis as a means of solace to those who have lost their limbs in war, in landmines or through natural calamities. "We have done these projects in Cambodia, Iraq, Afghanistan and Sri Lanka and have given wheelchairs specifically designed to facilitate playing of tennis." He hopes to do his next project in his homeland Pakistan.
Apart from this, he has also visited various regions affected by earthquakes and floods and raised funds to rebuild their lives. He says, "We need to count our blessings. I thank Allah for what we have and hope to help the less fortunate as much as we can."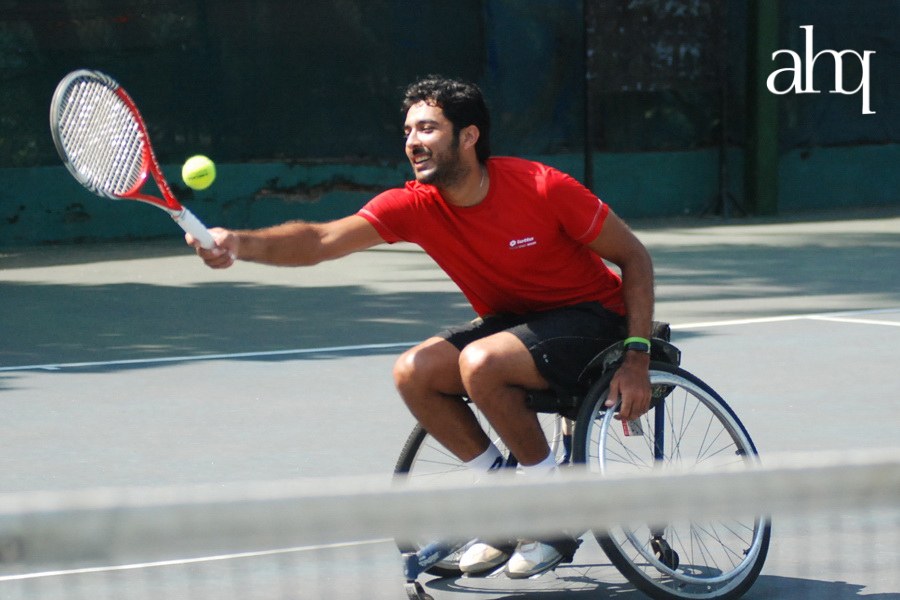 In 2012, he wrote a book called 'Stop War, Start Tennis'. "The book was primarily intended for the youth of Pakistan. I have shared my life's lessons that have been learned on and off tour and I hope they learn something good from it." Ask him about the chapter on racial profiling and prejudices, and he shakes his heads, "Things have changed a lot after September 11. The mindset of immigration officers across the world has changed so much and it is really tough. We live in a racist world and in my book, I talk about how to fight such prejudice and racism and not be provoked by it."
The Pakistani tag
"International media has always been looking for something bad to come out of Pakistan. Ours is a nation of 18 million people and just a small group of extremists have managed to tarnish our image. I want peace in Pakistan and in the world. All the people I know, my friends and family are peace-loving people. We hope that one day the international prejudice against Pakistan changes and we turn around this negative image of ours."
He adds, "We are a nation of patient, humble, loving people; please don't judge us (otherwise)."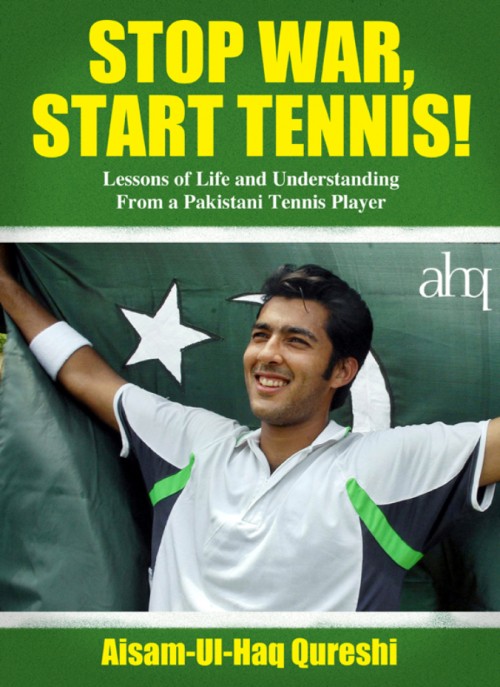 The Indo-Pak brotherhood
"Playing with Rohan has been one of the greatest experiences in my life. I have been overwhelmed by the response we got. It was nice to see the audience rise above the Hindu-Muslim, Indian-Pakistani boundaries and cheer for us as a team. And yes, he will be my friend for life."
Mention Malala and he breaks into a broad smile, "It's just awesome that India and Pakistan shared the noble peace prize this year. It was super nice to see them (Malala Yousafzai and Kailash Satyarthi) interacting with each other. I really hope we rise above our nationalities, find peace and make our world a better place."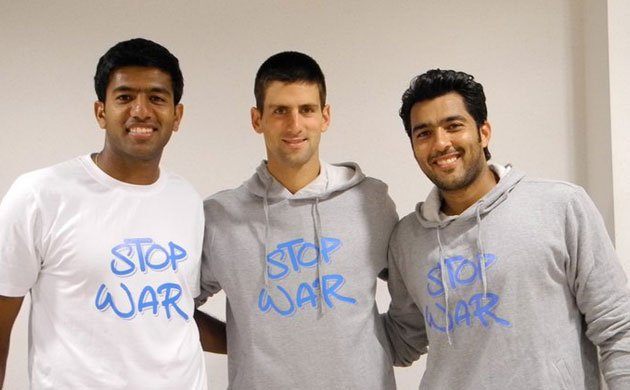 On the contrary, he opines that the Peshawar school attack was the darkest day of his life.
"I just hope mankind never has to go through anything like this ever again. The people who did this are worse than animals and I hope the government, along with all political parties, gets rid of such forces," he says.
Having visited India several times, we ask him what he likes about India and he quips, "Well, it is so similar to Pakistan, we share the same language , same sense of humour, same culture. When I was in Mumbai, I felt it was so much like Karachi, it had the same hustle-bustle. In fact, I never felt out of home. Hopefully, we can resolve our problems and become friendly neighbours soon."
The Better India salutes this young hero from Pakistan and truly hopes that the voice for peace is not muffled by the loud noise of our wars.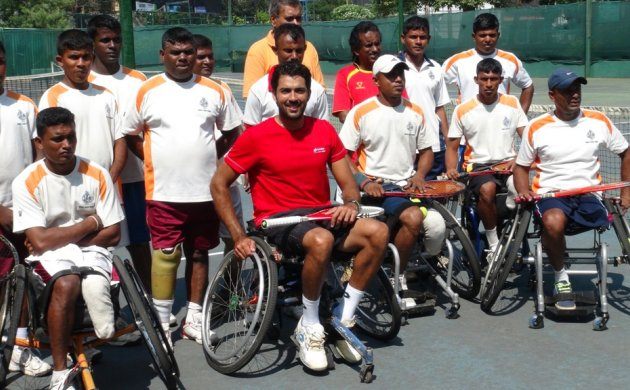 You can reach Aisam through his official website www.aisam-qureshi.com
Like this story? Or have something to share? Write to us: contact@thebetterindia.com, or connect with us on Facebook and Twitter (@thebetterindia).