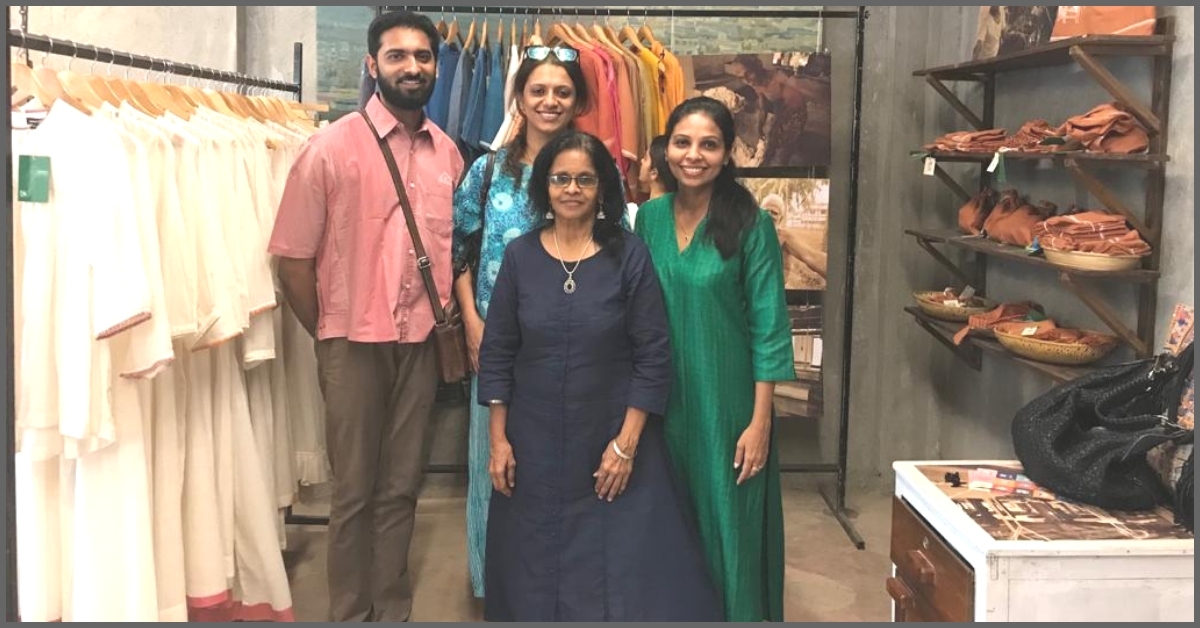 The four Friends of Chendamangalam didn't stop at saving the stock and selling it; they decided to go further and get the looms back so that the weavers could start their work.
As one walks along the green roads, click and whoosh sounds grow louder. One can smell the yarn, the dye and the new cloth. Suddenly, the synagogue, the church, the temple and the mosque spread in a 10 sq km area appear happy.
Five months ago, our small town looked very different," begins Sojan P A, secretary, Chendamangalam's Kaithiri Neythu Vyavasaya Production cum sale Cooperative Society of Handloom Weavers.
Chendamangalam is a small town in Kerala's Ernakulam district. It's a weaver village located about 35 km from Kochi. For centuries, almost every person in the village has had a loom. They've all survived by weaving a beautiful, soft and highly absorbent cotton fabric that has a GI (Geographical Indication) tag today. The fabric is then used to manufacture their saris, dhotis, towels, shirts and trousers that sell like hot cakes during festivals in Kerala.
Sojan recalls the night the villagers had to run to save their lives. "We just picked up one or two things from our homes and tried to reach a higher plateau to escape the wrath of the water gushing in our village. At that time, we just couldn't think of anything else," he says in broken English interspersed with Malayalam.
It was unexpected. Kerala, a small state in South India, gets heavy rains annually. The abundance of rich biodiversity is due to plenty of rainfall and the reason for the common tagline for the state, 'God's Own Country'!
It's known for its backwaters, canals, palm trees, mountain slopes filled with tea and spice plantations and bountiful wildlife. The Silent Valley National Park houses elephants, langurs, tigers and plenty of snakes and pythons.
So Keralites annually face heavy rains and floods, but the rains of August 2018 were different. At least 500 innocent people died, and the state incurred an overall loss of more than Rs 40,000 crore.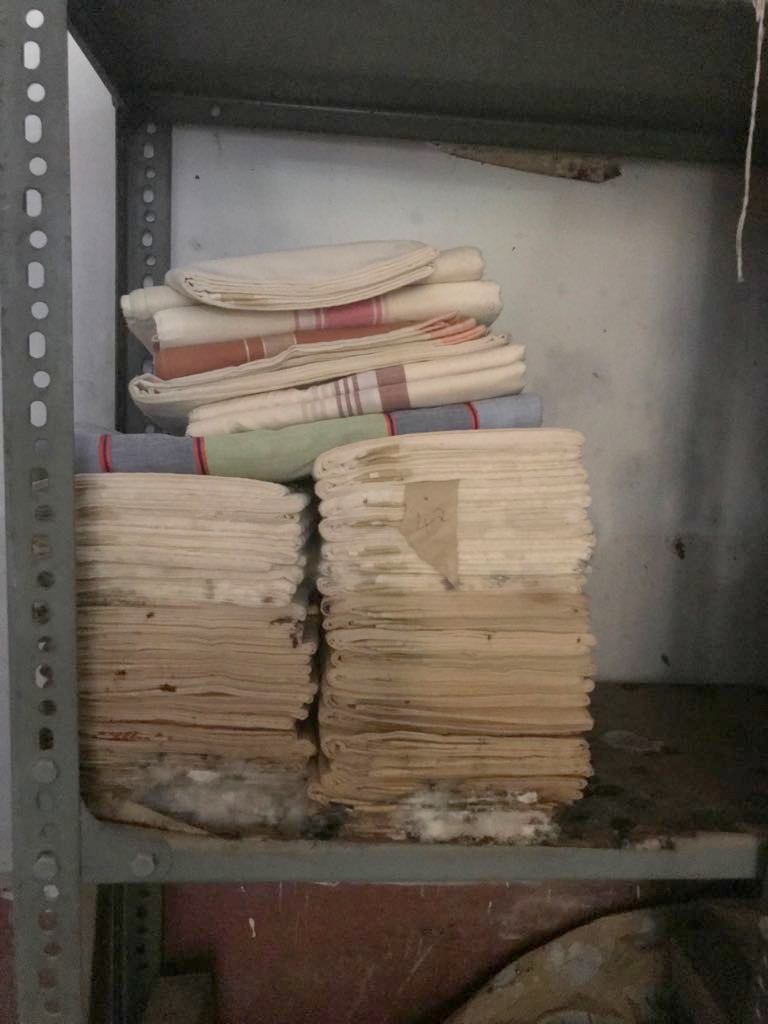 About 15 days after the rains subsided and the water receded, it seemed finally safe for people to return to their homes. The residents of Chendamangalam returned to a devastation they had never faced in their lives and didn't know how to cope with.
The entire weaving community of Chendamagalam has five weaver's clusters and about 600 looms. It was on the verge of being wiped out as the receding flood waters left behind wet clay in the looms. There was no way they could be salvaged.
The store and showroom of one such cluster which stored the community's fabric were flooded, making the stock of Rs 70 lakh almost worthless. A similar scene was met by all other clusters.
"After reading about the calamity of weavers in Chendamangalam, I decided to visit the place and see if I could be of any help," recalls Shalini James, Kochi-based designer of Mantra label.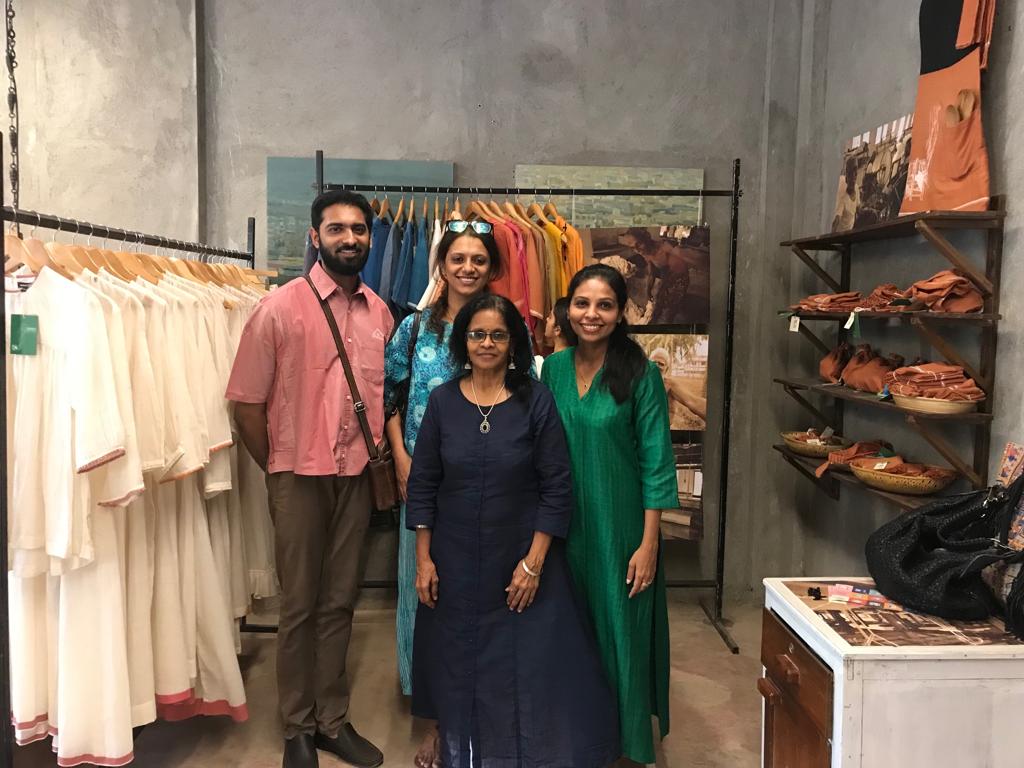 Previously, Shalini had worked with the weaver's cluster headed by Sojan and his group of 120 looms. He knew them and their work. Along with another designer friend, Sreejith Jeevan of Rouka label, they went to the town.
But they weren't prepared for the sight.
"The stock was not only wet but also dripping with water, the bottom was covered in wet clay and it had already started turning black due to mildew. But at the top, the fabric was wet, and we realised that it could be saved," recalls Sreejith.
Shalini immediately bought stock worth Rs eight lakh, but realised that the two of them were not enough to help these 120 weavers. They contacted others through social media.
Another Kochi-based designer, Indu Menon of Kara Weaves label, and the fashion retailer of The Wardrobe, Tracy Thomas, stepped in. Between the four of them, and their networks, they formed a group – The Friends of Chendamangalam.
Within a week, they sold goods worth Rs 40 lakh! This was a huge relief to the villagers!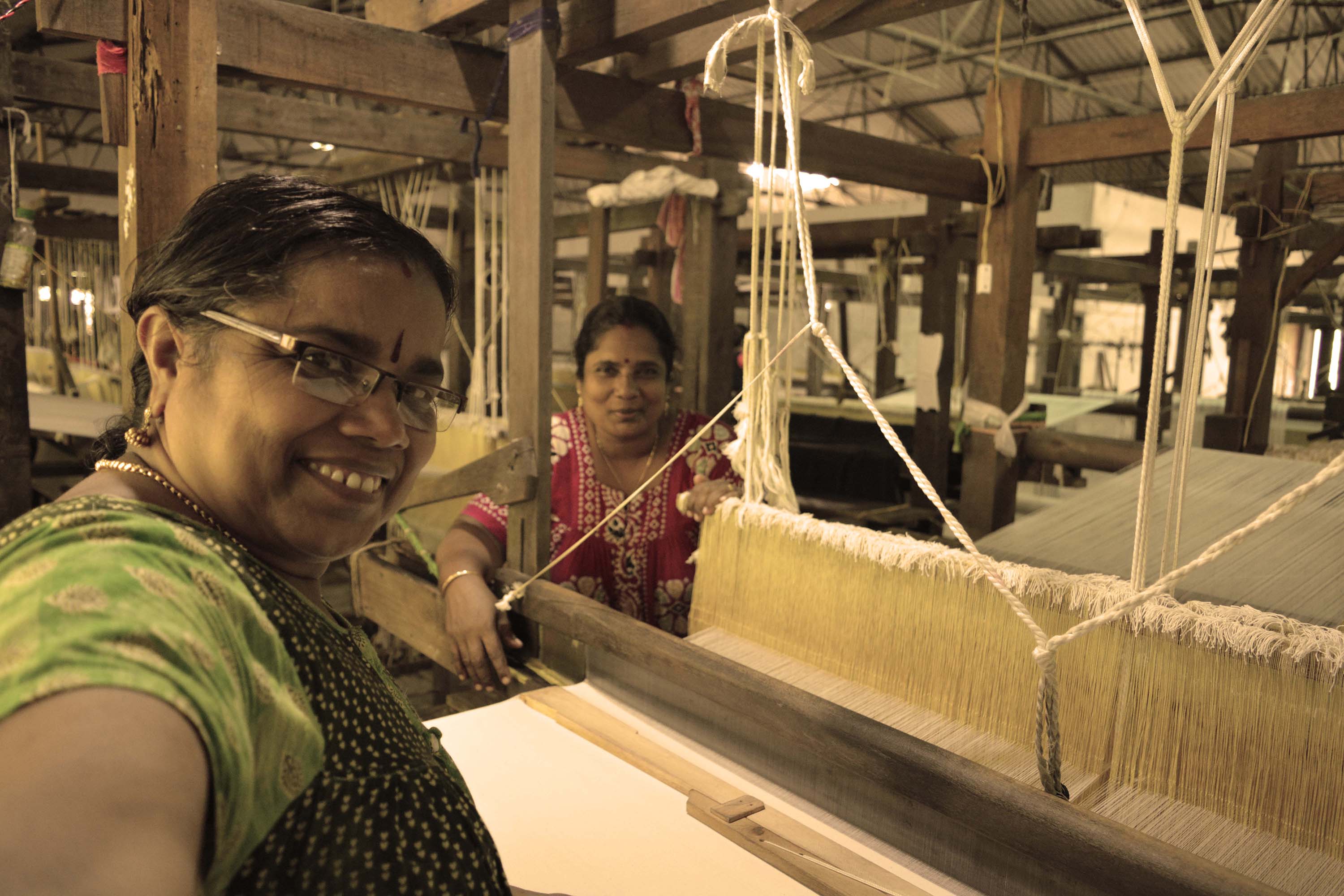 Before selling the fabric, Tracy contacted a dry-cleaner who helped clean the fabric. "As the place was still very wet, we couldn't dry the good fabric. If we had left it, then fungus would have set in, and the resultant black stains would have been almost impossible to remove. So we had to get the fabric dry-cleaned to be saleable," says Tracy.
Indu Menon, along with daughter Chitra Gopalakrishnan of Kara Weaves, known for their table and bath linen, sarongs, among other products, bought some of the stock. Their value addition was including small embroidered motifs of the looms to tell the story of the flood and the survival of the weavers.
In fact, at the Kochi-Muziris Biennale, at the Gallery OED in Mattancherry, garments designed by Sreejith, Shalini and Indu are on display until the end of March.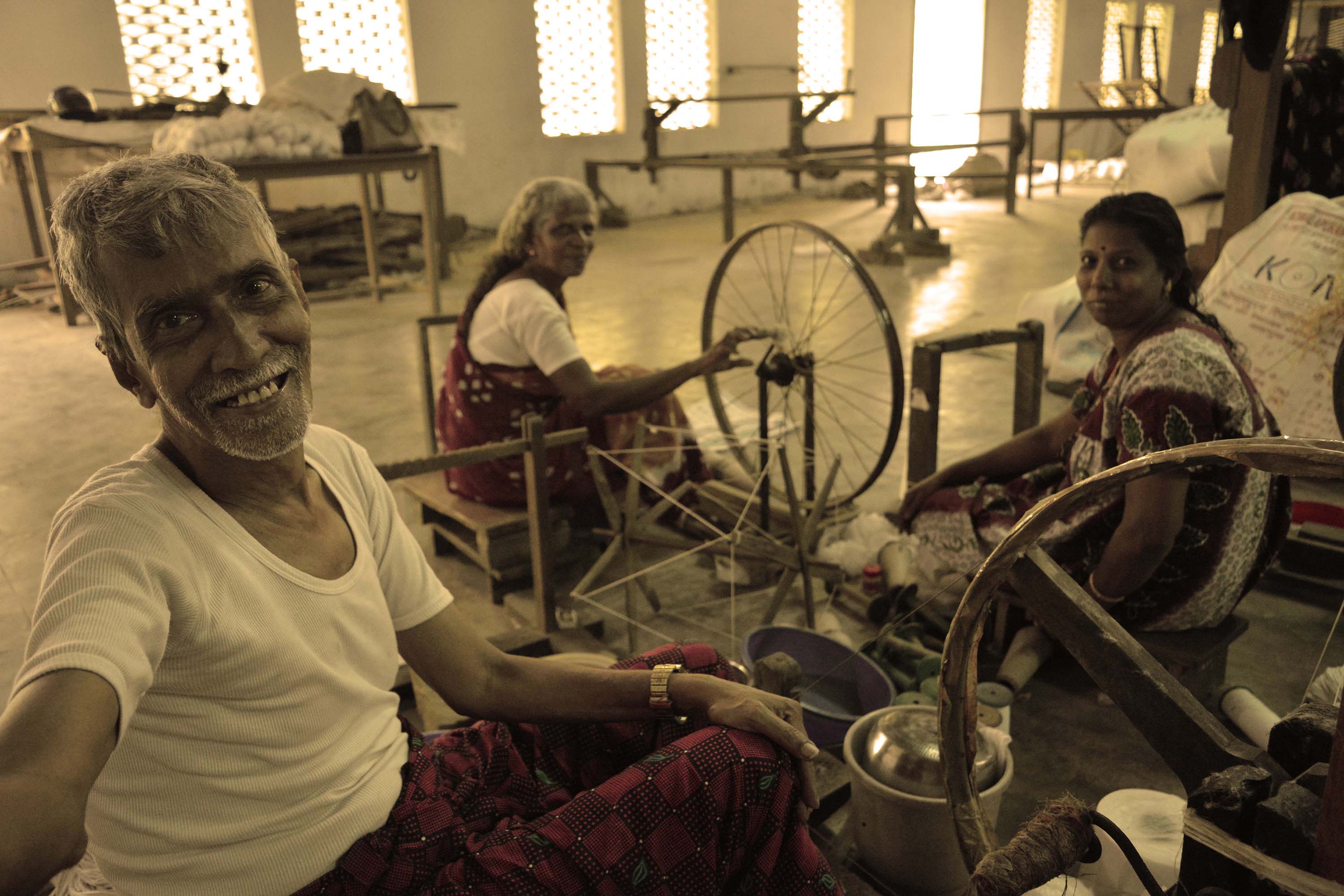 Even at The Wardrobe, Tracy has a section where these garments and linens are displayed for customers. "They are intrigued by the story behind these clothes, the elegance of the design and the comfort of the fabrics," shares Tracy.
The four didn't stop at saving the stock and selling it; they decided to go further and get the looms back so that the weavers could start their work. That's when they started their second step, 'Looms to life'.
They had evaluated that only 40 looms needed minor repair. The remaining needed to be rebuilt, which would cost Rs 40,000-45,000, each.
"This is when we tapped into the CSR activities of corporates where 114 looms were funded. Even the Kerala Government is helping them immensely," explains Sreejith.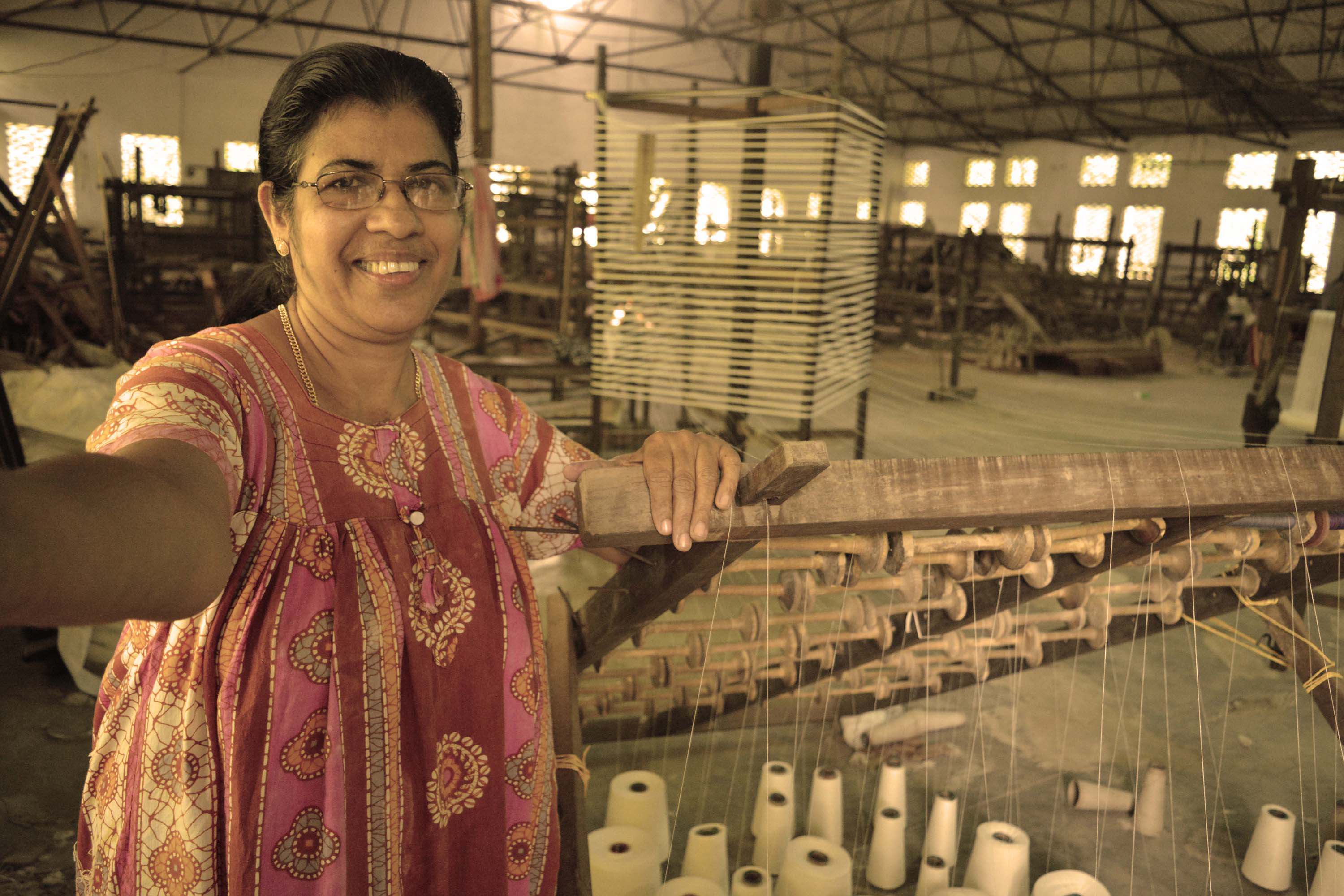 With the looms repaired, weavers of Chendmangalam got back on their feet. The state government also gave them bulk orders of weaving school uniforms.
This was the time for the third step.
The four 'Friends of Chendamanagalam' decided that it was time for the weavers to incorporate new designs and processes of weaving. For decades, they hadn't experimented or changed their approaches.
Shalini smiles, "Most of the weavers who are older than 50, don't like the word 'change'. We are trying to change their mindset. The sale through social media after the floods has now opened doors for them to build a global customer base. People outside Kerala and India have recognised the beauty of these fabrics and are willing to buy them. Now it's the turn of the weavers to produce something which would help put the Chendamanagalm cotton fabric on a buyer's must-have list."
Sreejith agrees that change and international recognition will also enable the emigrating younger generation to return home. He adds, "We are trying to help them learn new designs, to add small embroidered motifs or a signature feature to their products."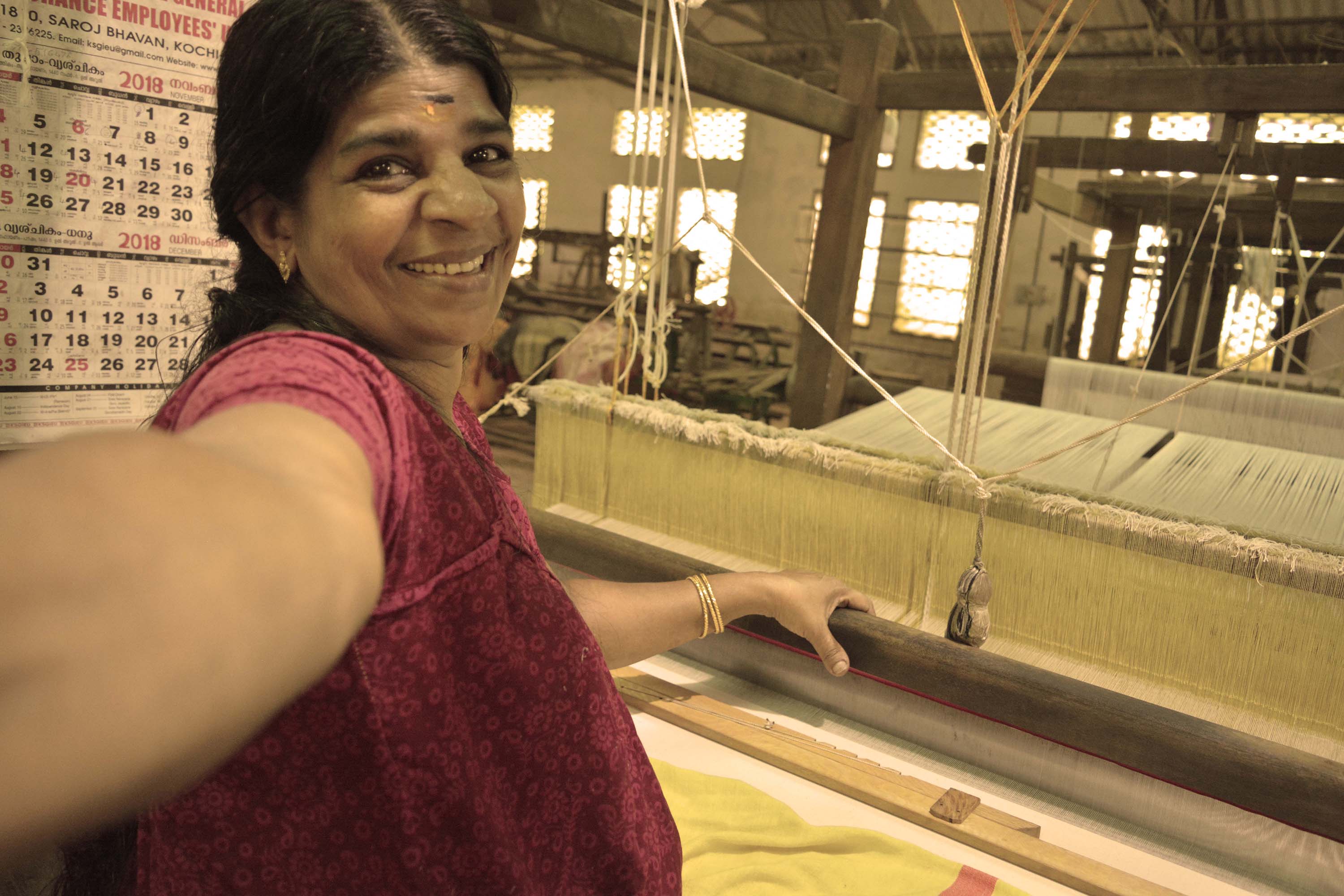 Perhaps the floods were a boon for the weavers. But as the 'Friends of Chendamangalam' say, "Every handloom weaver's cluster in India needs help to survive and keep the tradition of handloom weaving alive. Unfortunately, this has almost vanished from other countries. If anyone needs help in emulating our project, we are willing to step in."
---
Also Read: Saris From Bananas: TN Weaver Creates 25 Natural Fibers, Wins National Record!
---
To get in touch with them, write to friendsofchendamangalam@gmail.com.
(Edited by Shruti Singhal)
Like this story? Or have something to share?
Write to us: contact@thebetterindia.com
Connect with us on Facebook and Twitter.
We bring stories straight from the heart of India, to inspire millions and create a wave of impact. Our positive movement is growing bigger everyday, and we would love for you to join it.
Please contribute whatever you can, every little penny helps our team in bringing you more stories that support dreams and spread hope.