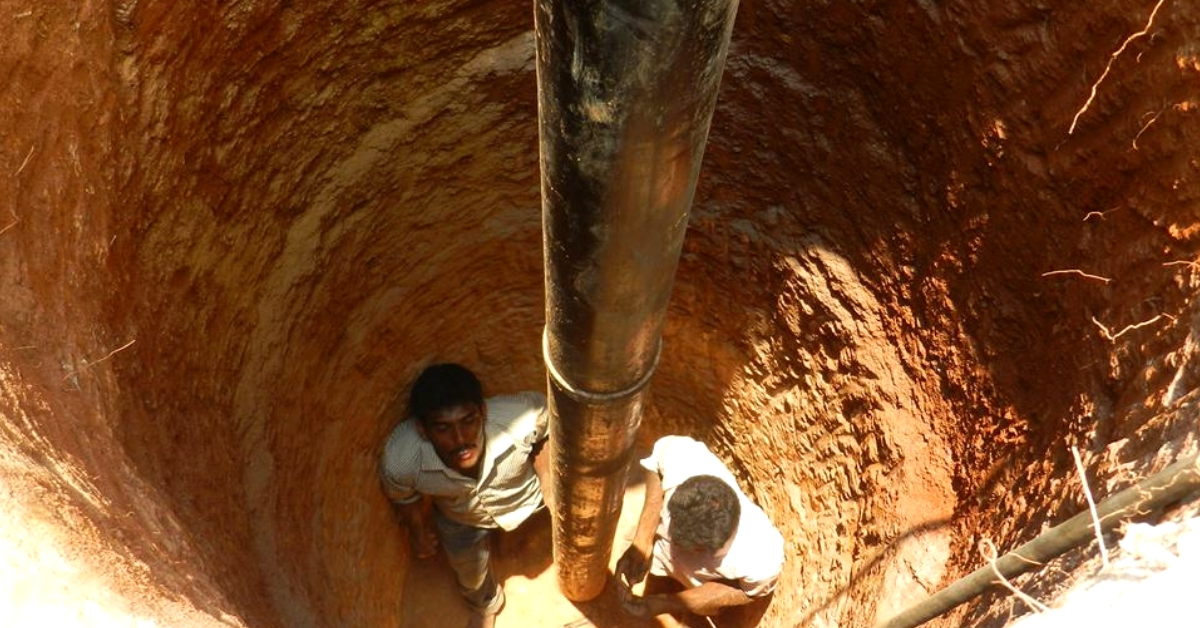 And along this initiative, they are empowering the community of the Mannu Vaddars who have been traditionally digging wells for hundreds of years.
In 2018, BBC published a report that projected a parched future for the residents of Bengaluru. Akin to Cape Town in South Africa, the water-deprived city was declared one among the 11 cities in the world to face Day Zero(when the water taps run dry) in imminent future.
A multi-pronged approach—tapping diverse water sources, and reducing urban water usage among others—saved Cape Town from Day Zero in the nick of time.
But how does the future look for Bengalureans?
One cannot deny the fact that the Garden City is quickly drying up. The situation has been dire for all, especially for those living in the peripheral areas of the city who have been depending on tankers for drinking water for quite a few years now.
With more and more people moving to the city, the demand for water has also increased multi-fold. The burgeoning population has led to more frantic tunnelling into the earth to replenish borewells.
And how long before even that source of water runs dry?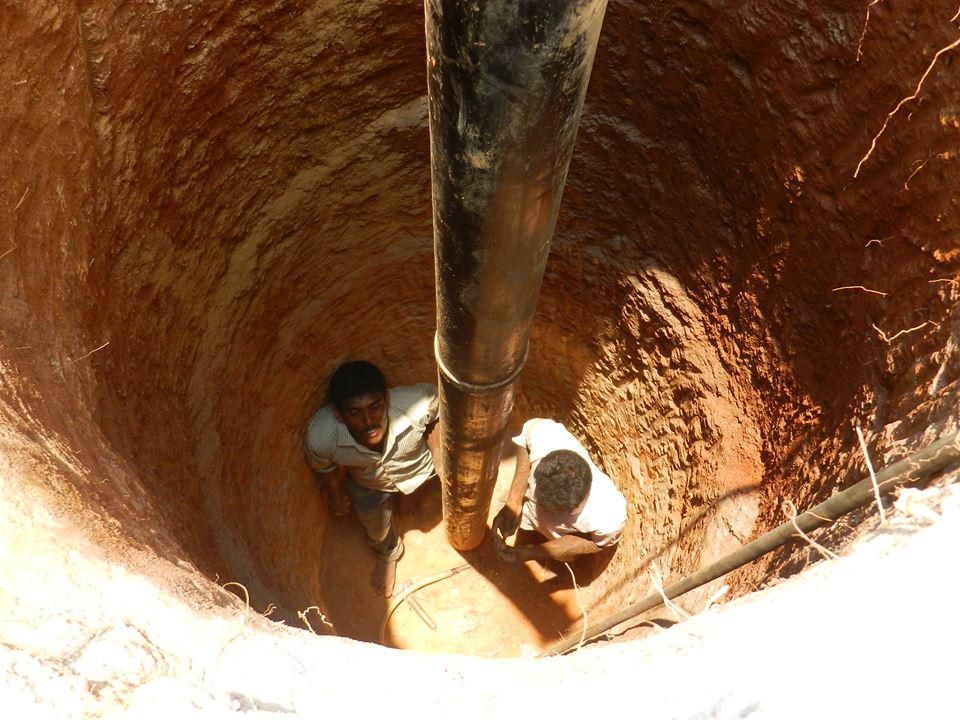 Fortunately for Bengaluru, a group of water warriors have been silently working on a movement providing water security to the Garden city—one recharged well at a time!
Titled "One Million Wells for Bengaluru", this initiative was conceived and facilitated by Biome Environmental Trust to solve the city's water crisis about 15 years back. The movement's main objective has been to enable households across the city to conform to the rainwater-harvesting byelaw that mandates rainwater harvesting. And this also includes "a recharge well" option.
However, the focal point of the movement was not just a positive environmental impact. Through this initiative, they are empowering the community of the Mannu Vaddars, who have been traditionally digging wells for hundreds of years.
In fact, their ancestors dug lakes and wells from Gujarat to Karnataka.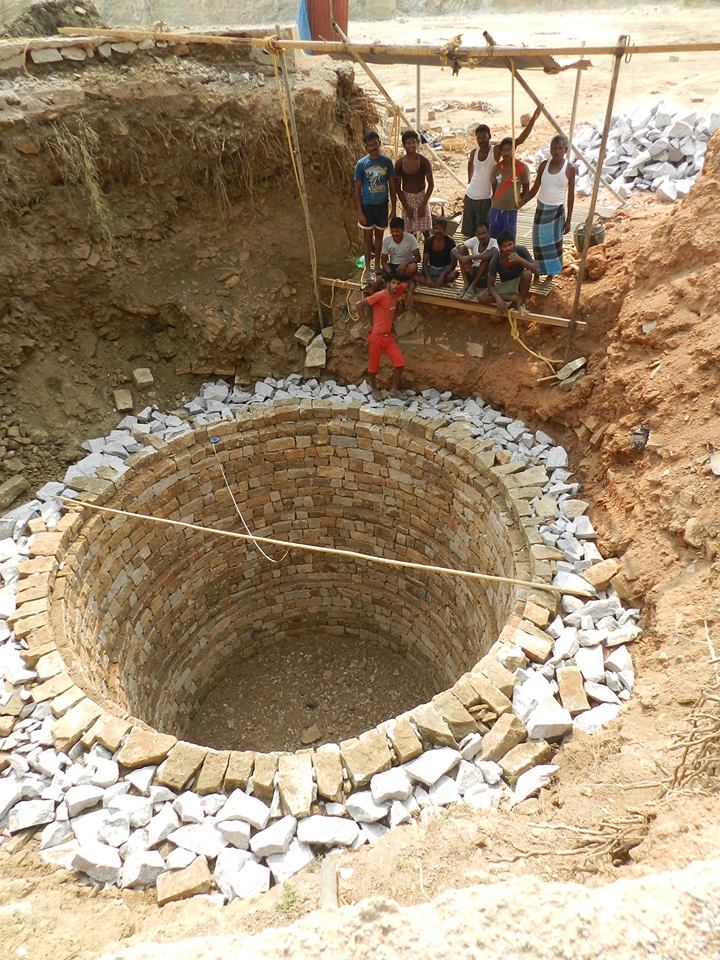 "With mechanisation of well-digging and borewells replacing tradition wells, one community that has suffered the most are the Mannu Vaddars, the traditional well-diggers. With no need for wells, these people have been left with no option than to leave behind generations-old skill. Our objective was to provide sustainable livelihoods to this community," says S. Vishwanath, one of the facilitators of the Million Wells project.
He further mentions that the movement reiterates the need for open wells in Bengaluru—an inherent facet of Indian cultural heritage practiced through the ages. Bengaluru, like most Indian cities and towns, was once dependent on open wells for water before piped water supply made its way into the city in 1896.
As Urban Waters Bengaluru explain, an open well is simply a hole in the ground that allows access to water underground. Open wells are used to extract water from the shallowest level typically found in unconfined shallow aquifers where water is held without any pressure. These aquifers receive water when rain or other surface water percolates down into it—a process known as recharge.
The important part to understand is how the mechanism of recharge wells differs from borewells.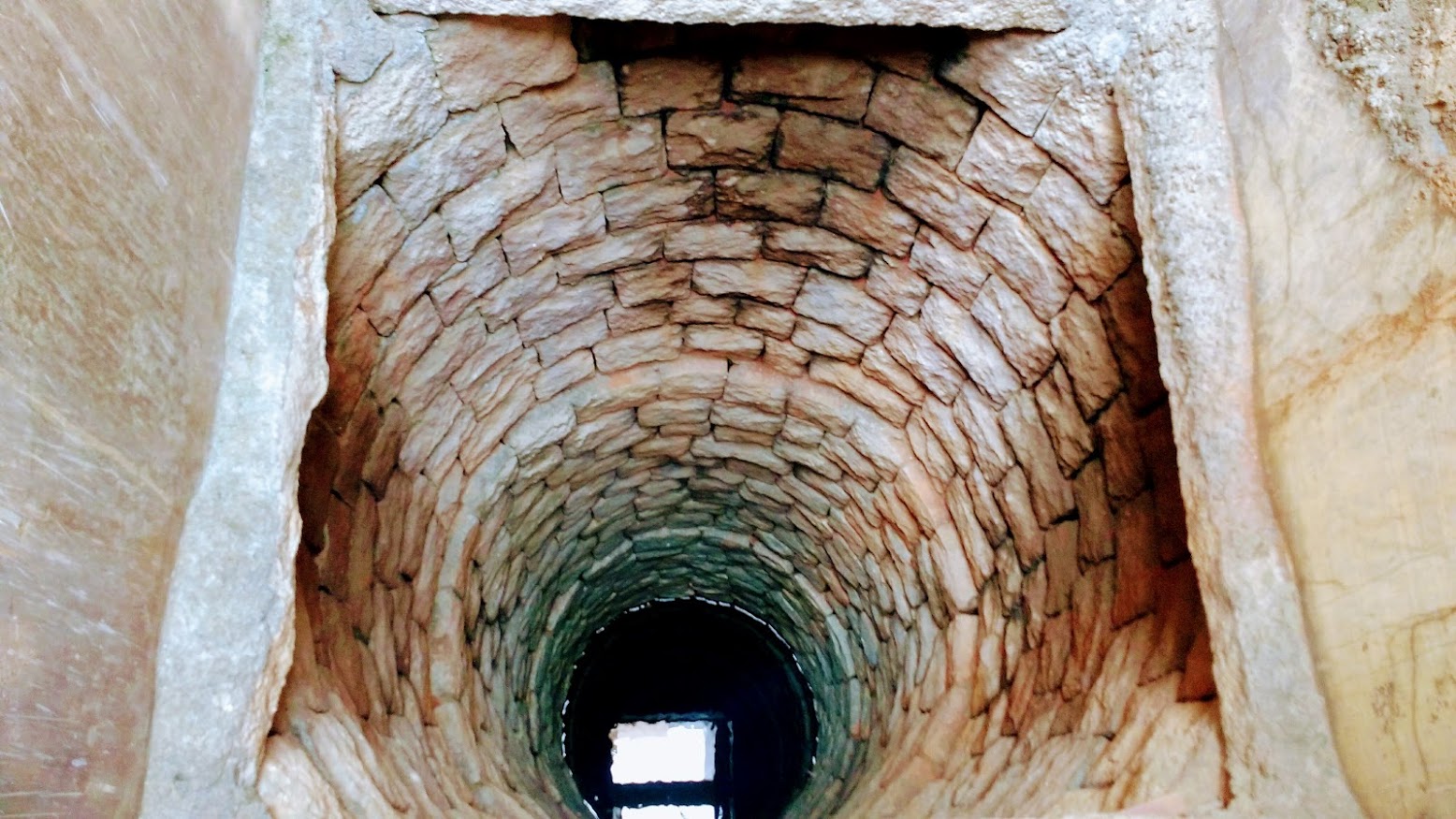 While a borewell only mines water from the ground with no return value, a recharge well, like the name suggests, gives back to the environment by keeping the groundwater table intact and in the long run, enabling water security for the city.
What is more, the construction costs of a recharge well spread across 3 feet in diameter and 20 feet deep ranges between Rs 35,000 – 40,000, with the work being completed within a day. In comparison, a borewell's construction charges easily amounts up to Rs 2 lakhs.
"Digging a recharge well or cleaning of an existent well typically takes a day of work for a skilled team of four diggers. In the last 15 years, about one lakh recharge wells have been constructed by the Mannu Vaddars across the city, while a total of 10,000 existent wells have been de-silted, deepened and cleaned for functioning again," Vishwanath adds.
From the Kempegowda International Airport, Wheel and Axle Plant, Cubbon Park, IIM Bengaluru, Malleswaram Dhobi Ghat, parks in Indiranagar to homes dotting the city, all the wells in these places have been protected and revived informed Vishwanath.
While Biome Trust has been instrumental in bringing stakeholders under a single umbrella, the expenses are borne by individuals and communities that own the wells.
In fact, the well diggers are constantly motivated to not just depend on the Trust for work, but also take on works that have been directly arranged.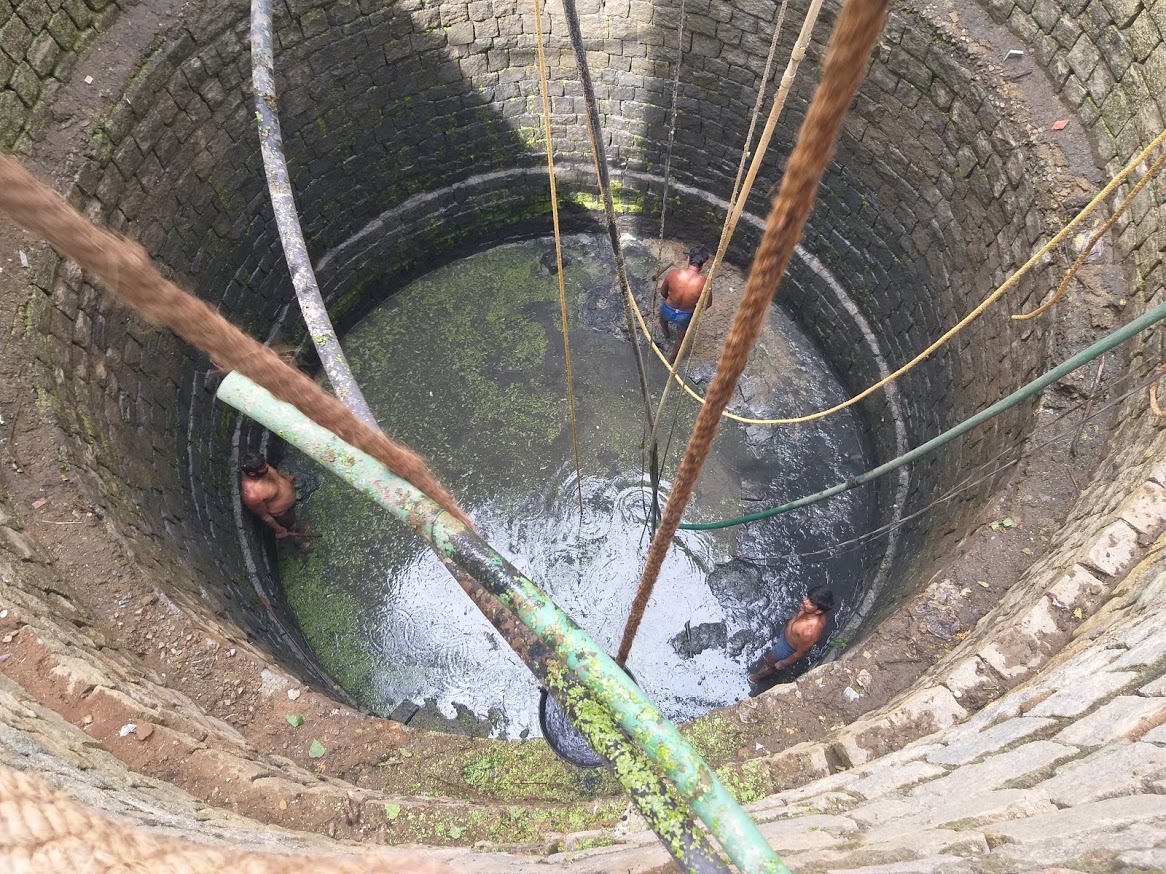 "This community [Mannu Vaddars] is quite skilled. As I mentioned before, a team of four can easily finish the work in a day. For instance, Muniyappa has worked in the construction of about 5,000 recharge wells, while Pedanna, another person from the community, has dug about 3,000 wells. The work has definitely alleviated their lives through a stable source of income, as they have been silently reducing the water burden of Bengaluru," Vishwanath says.
He mentions that every resident in Bengaluru, whether they live in individual homes, layouts, gated communities, institutions or even industries can contribute to the Million Wells movement. "There is no requirement of infrastructural resources. All one has to do is dig a well that is 3 feet in diameter and 20 feet deep, and recharge it with rooftop rainwater or storm-water after making sure that it is not polluted with sewage or effluents," he adds.
If you are want to know how one can go about digging these wells and whom to contact, click here.
Lastly, Vishwanath states what the accomplishment of the Million Wells movement will mean for Bengaluru.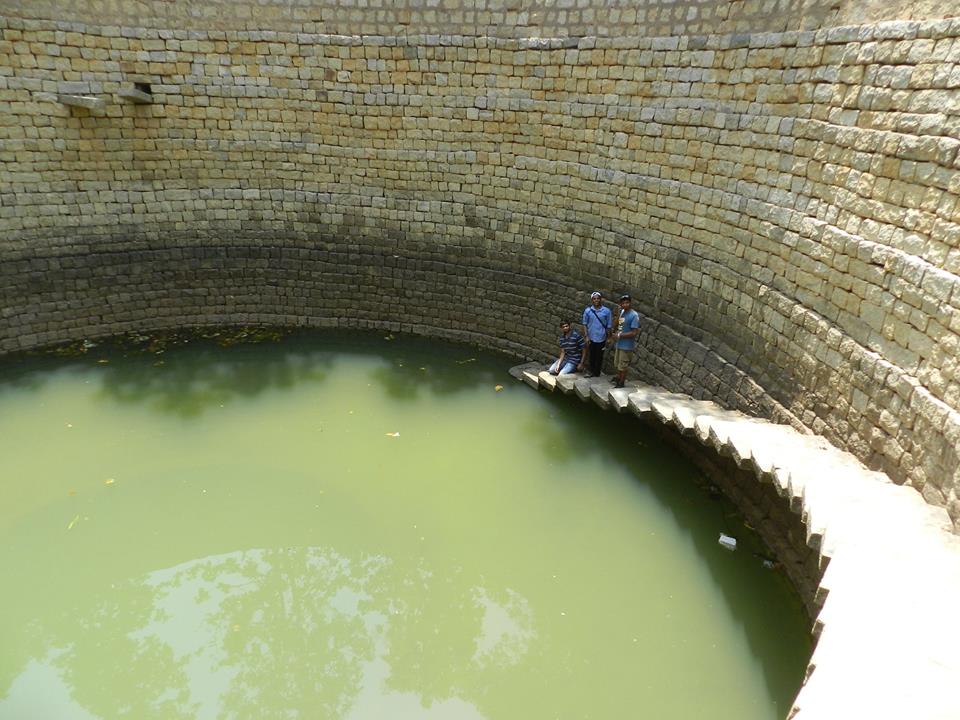 "With communities and governments reviving more lakes and tanks, we have observed over the years how nearby wells are gradually being resuscitated to life. So, by reviving shallow aquifers as a groundwater storage, it will help in the creation of groundwater banks across the city. If one million wells are made and these wells are distributed across Bengaluru, these will prevent urban flooding, recharge aquifers and enable water security for the city," he says.
---
You may also like: Citizens Turn Bengaluru's Jakkur Lake into Eco-Zone With These Herbs & Rare Trees!
---
He wraps up with a message for the city.
"It is possible for each one of us in the city to drive social and ecological impact and that too, through non-infrastructural means. Our years of work stand testimony to this. By contributing to this movement, you are not just securing water but also providing stable livelihoods," he concludes.
For more information, you can look up Biome Environmental Trust on their website or Facebook.
(Edited by Saiqua Sultan)
Like this story? Or have something to share?
Write to us: contact@thebetterindia.com
Connect with us on Facebook and Twitter.

Find Out What's Good Today – Sign Up Now!
We bring stories straight from the heart of India, to inspire millions and create a wave of impact. Our positive movement is growing bigger everyday, and we would love for you to join it.
Please contribute whatever you can, every little penny helps our team in bringing you more stories that support dreams and spread hope.
Tell Us More