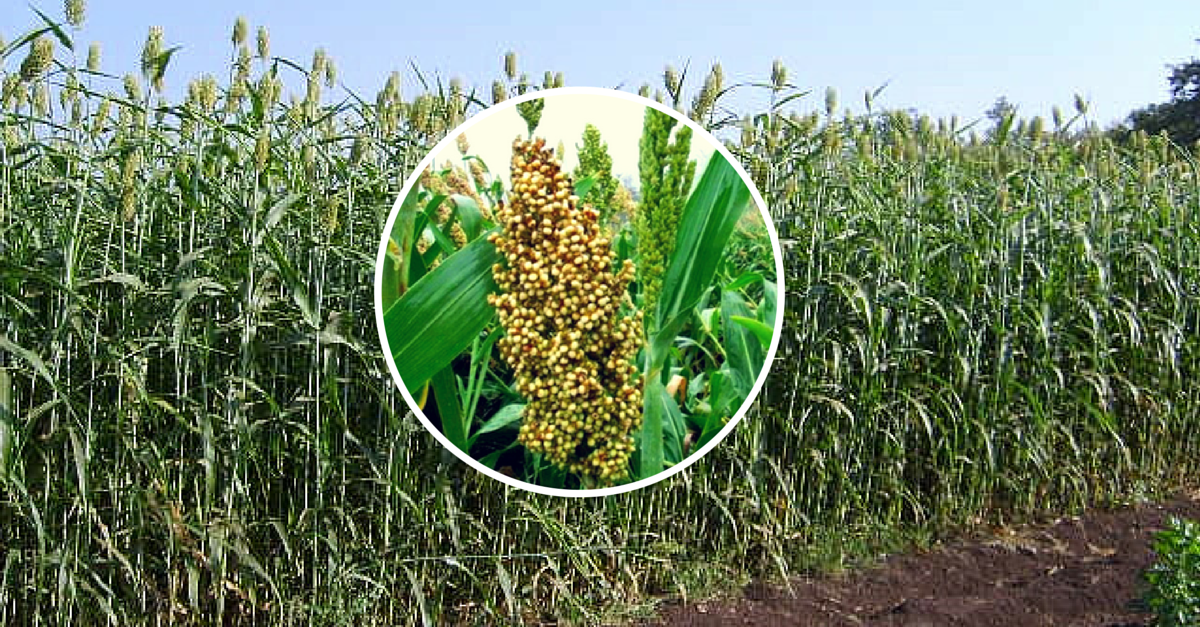 This amazing crop can be fully utilized and has many uses. The grains, the stem and even the leftover bagasse can be used completely. Know more about how Dr. Anil Rajvanshi and his innovation centre NARI at Phaltan, Maharashtra brought this crop to India and put it to many innovative uses.
This amazing crop can be fully utilized and has many uses. The grains, the stem and even the leftover bagasse can be used completely. Know more about how Dr. Anil Rajvanshi and his innovation centre NARI at Phaltan, Maharashtra brought this crop to India and put it to many innovative uses.
Here is a crop, the juice from whose sweet stem can produce jaggery or a syrup a substitute for honey. The syrup is rich in vitamin C. If fermented, the juice can be used to produce alcohol which can be used as as a fuel for cooking and lighting. From the grains which can be consumed by humans to the pulp or bagasse left after crushing which can be utilized as fodder for animals or for making paper, this crop has many uses. 
We are talking about sweet sorghum, the amazing crop that can be utilized 100 percent.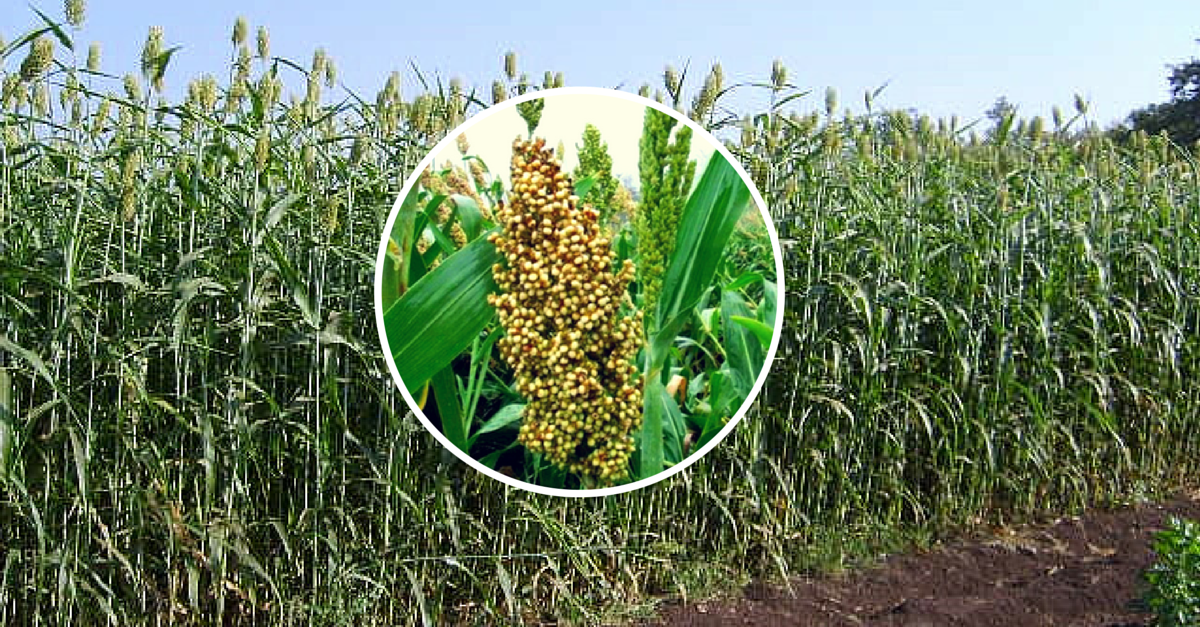 Thanks to Dr. Anil Rajvanshi, India is finally benefitting from the crop which was a huge success in China and the USA.
"When I came back from the US, I just had one goal: 'How to utilize the knowledge I had gained to benefit people in rural India?' I saw that people had to struggle to get the right fuel for cooking. I thought: wouldn't it be great if we can enable people to grow their own fuel and for that we needed to find a crop that can be grown for this purpose. Sweet sorghum was the answer!" says Dr. Rajvanshi.
Dr. Rajvanshi, through his organization Nimbkar Agricultural Research Institute (NARI), a non-profit, private organization started work on sweet sorghum R&D in the early 1970s. Since then, he has come up with many amazing products that can be produced from the wonder crop.
Sweet Sorghum is the only crop that provides grain and stem that can be used for sugar, alcohol, syrup, jaggery, fodder, fuel, bedding, roofing, fencing, paper and chewing.
"The crop is grown normally like grain or fodder sorghum. This crop just has a sweeter and juicier stem and, through our breeding programme, we have made its grain quality comparable to that from grain sorghum," says Dr. Rajvanshi.
Crossing was carried out between the lines having high stalk yields, high brix of juice and the property of retention of juiciness of stalk after grain maturity and the lines giving high yield of pearly white grain as pollinators. This resulted in production of sweet sorghum varieties capable of giving high yields of grain of acceptable quality and possessing juicy stalks high in sugar.
Producing alcohol as a substitute cooking and lighting fuel
A pilot solar distillation plant consisting of 38 m2 of flat plate solar collectors coupled with a hot water storage tank of 2150 L capacity was set up at NARI campus in the late 1980s to convert sweet sorghum juice into alcohol. This was probably the first solar powered ethanol distillation plant anywhere in the world, says Dr. Rajvanshi.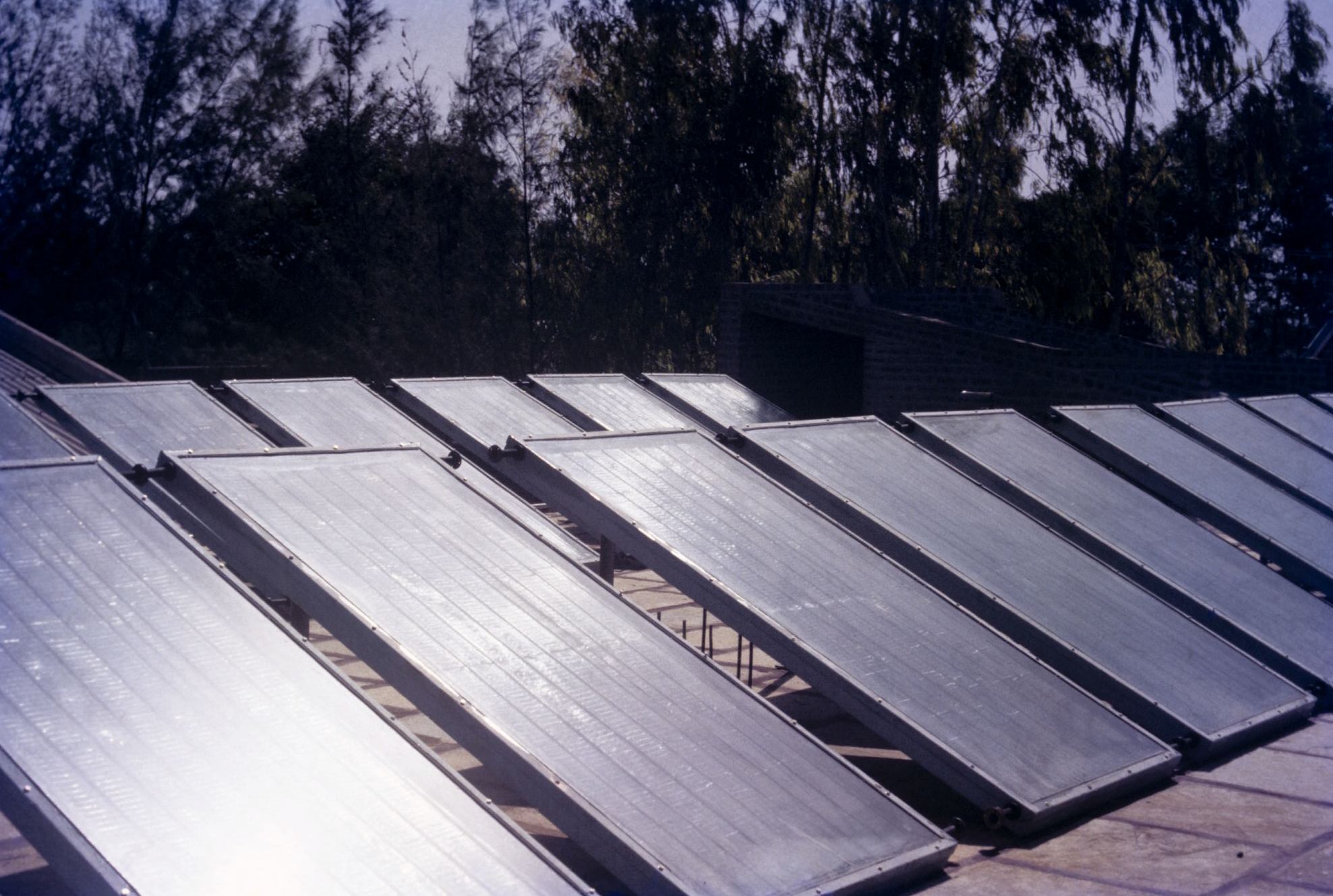 "The main crop for alcohol production in India is sugarcane. It is an 18-month crop and consumes a huge amount of water. The idea was to use an alternative crop which would be of short duration and use less water and fertilizers," Dr. Rajvanshi says.
Sweet sorghum is a four month crop and uses 40 percent less water than sugarcane.
To run on the alcohol produced from the juice of the plant, a multi-fuel lantern 'Noorie' was developed. Its fuel consumption is lower than the regular petromax lantern. It also produces light equivalent to a 100W light bulb.
Another product developed at NARI is the 'Lanstove' which not only gives light but can also be used as a cooking stove. It can easily cook 100 g of rice and 100g of dal (lentils) and 100g vegetable in about 60 minutes and requires 90g/hr of ethanol for this purpose.
---
Read all about the Lanstove Here:
---
NARI has also developed an alcohol stove running on low concentration ethanol (50% w/w ethanol/water mixture). The stove is made of stainless steel and the burner assembly allows the alcohol/water stream to evaporate and alcohol to combust. Another interesting thing about the stove is that there is no smell or smoke generated when the stove is used. It is also very silent and has a flame control system like LPG.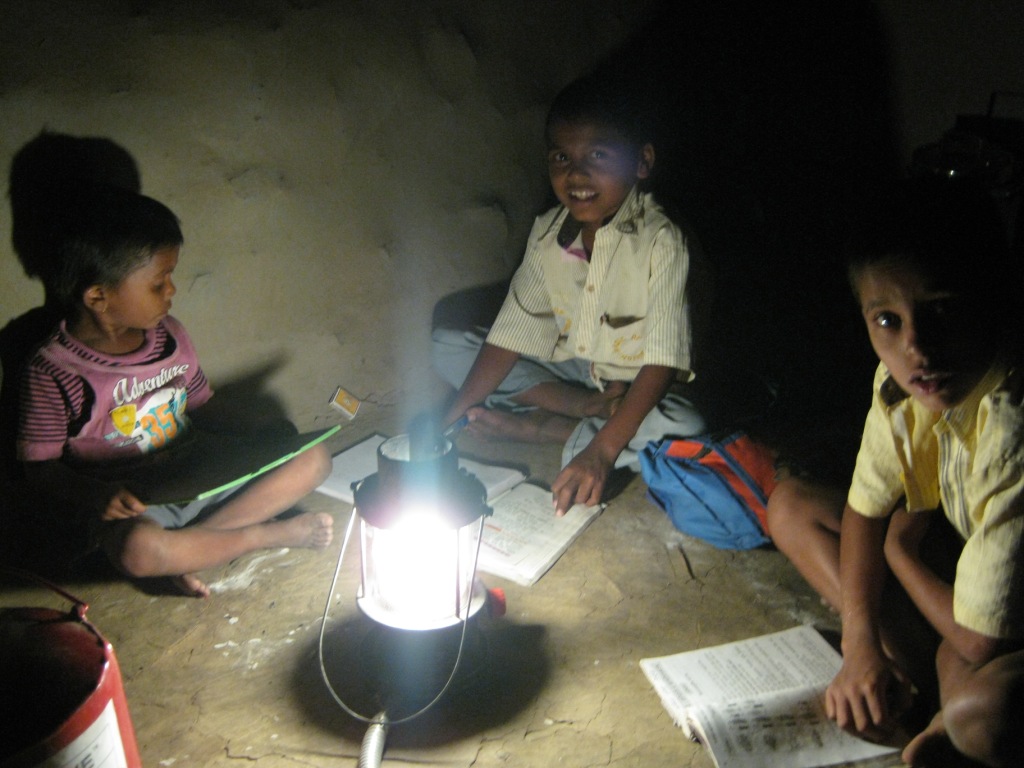 "The production of low concentration alcohol can easily be done in the rural setting through a simple distillation unit consisting of a flash evaporation system," Dr. Rajvanshi says.
Because Indian law does not allow alcohol to be used for cooking purpose, the technology could not be implemented on the field in India and was sold to a company in Indonesia.
The multipurpose syrup
Another amazing product of sweet sorghum is the delicious syrup than is produced by boiling down the juice from the stem of the crop. The juice is further processed and can be used as a substitute for honey or jaggery. You can use it as a bread spread, eat it with pancakes, add it to salad dressing or even use it as a topping with ice cream.
"I have been having it with my breakfast for years and it is very healthy. The best thing is that it does not spoil fast, so you can store it for a longer duration," Dr. Rajvanshi says.
Test-marketed under the "Madhura" brand, the syrup has excellent anti-oxidant properties, thereby increasing its medicinal value. NARI has managed to sell 4-5 tonnes of syrup as research produce across the globe in the last 15-20 years.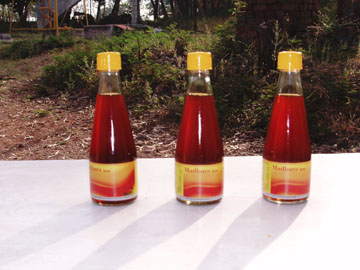 The good quality paper
"Often the remains of a crop are just thrown away and cannot be used for anything else. But Sweet Sorghum's pulp or bagasse left after crushing can be used to make good quality paper," Dr. Rajvanshi says. Shortage of forest-based raw material and an unorganized recycling sector in India are two more reasons to utilize the crop residue optimally.
The samples of bagasse were sent to a paper manufacturing unit and NARI received a positive response from them. Also the bagasse and leaves can be used as fodder to feed animals.
"Sweet sorghum can be used to produce food, feed and selected industrial products which is very important in the developing countries. A total utilization of all components in the sorghum plant in the manufacturing and food industries would increase cash flow to the farmer and thereby constitute an incentive for him to increase his production," he says.
The crop has immense potential and it would be great if more people come forward to use it.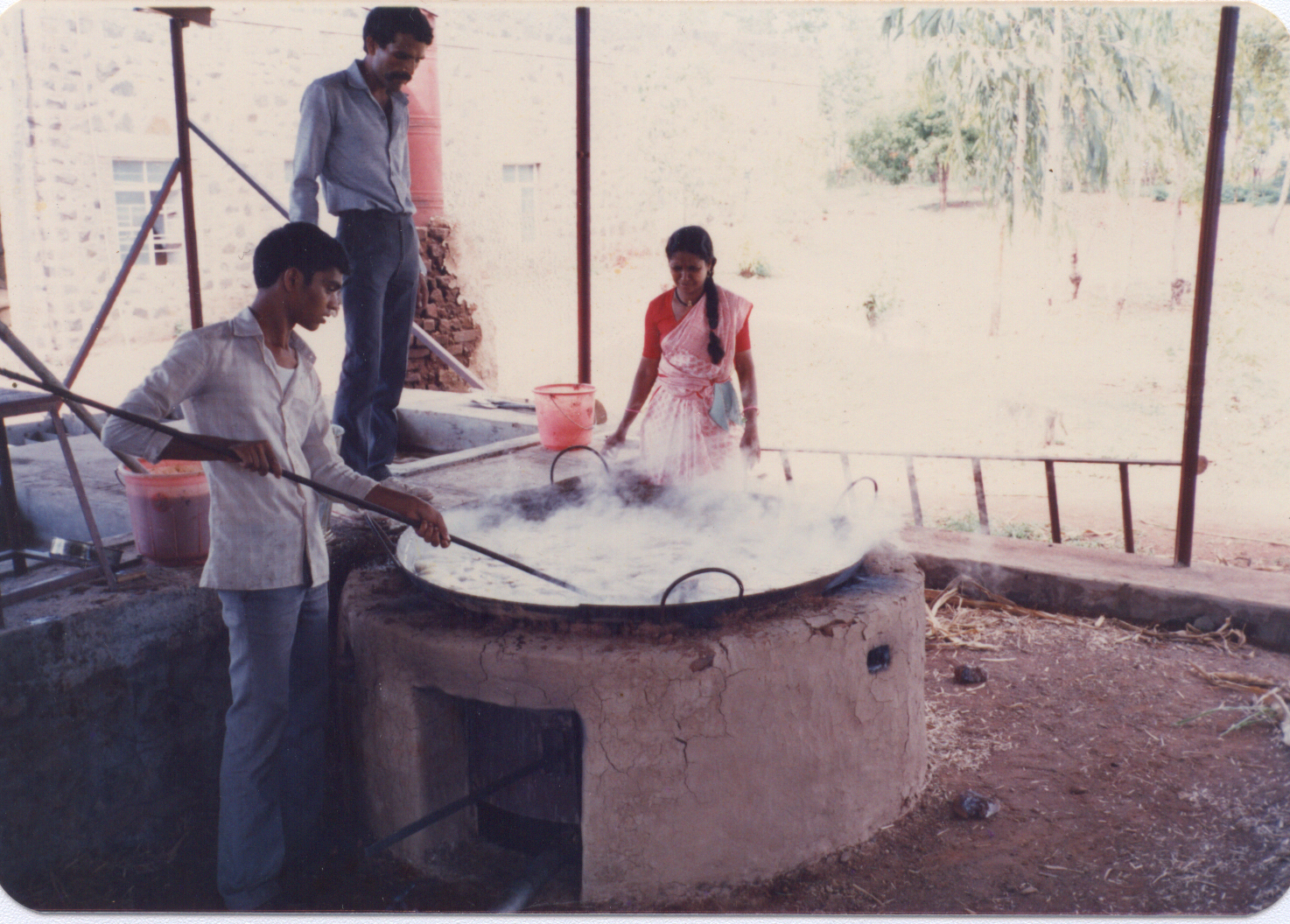 His two cents
"We were the pioneers in bringing this crop to  India in late 1970s. It is a great crop and, if utilized properly, can benefit both farmers and users," explains Dr. Rajvanshi. He also believes that if one has the will power, anything can be achieved, even with minimum resources.
"When I started the renewable energy work at NARI, it was very difficult to make an out-of-station call and I had to often travel all the way to Pune to make a phone call. If developments can be made with such low resources, we can do wonders now!" he says.
To know more about the  amazing technologies like Lanstove and Electric Rickshaws, and to know the interesting story about his work you can read his free e-book "Romance of Innovation". Get in touch with Dr. Rajvanshi at nariphaltan@gmail.com.
Like this story? Or have something to share? Write to us: contact@thebetterindia.com, or connect with us on Facebook and Twitter (@thebetterindia)
We bring stories straight from the heart of India, to inspire millions and create a wave of impact. Our positive movement is growing bigger everyday, and we would love for you to join it.
Please contribute whatever you can, every little penny helps our team in bringing you more stories that support dreams and spread hope.
Tell Us More