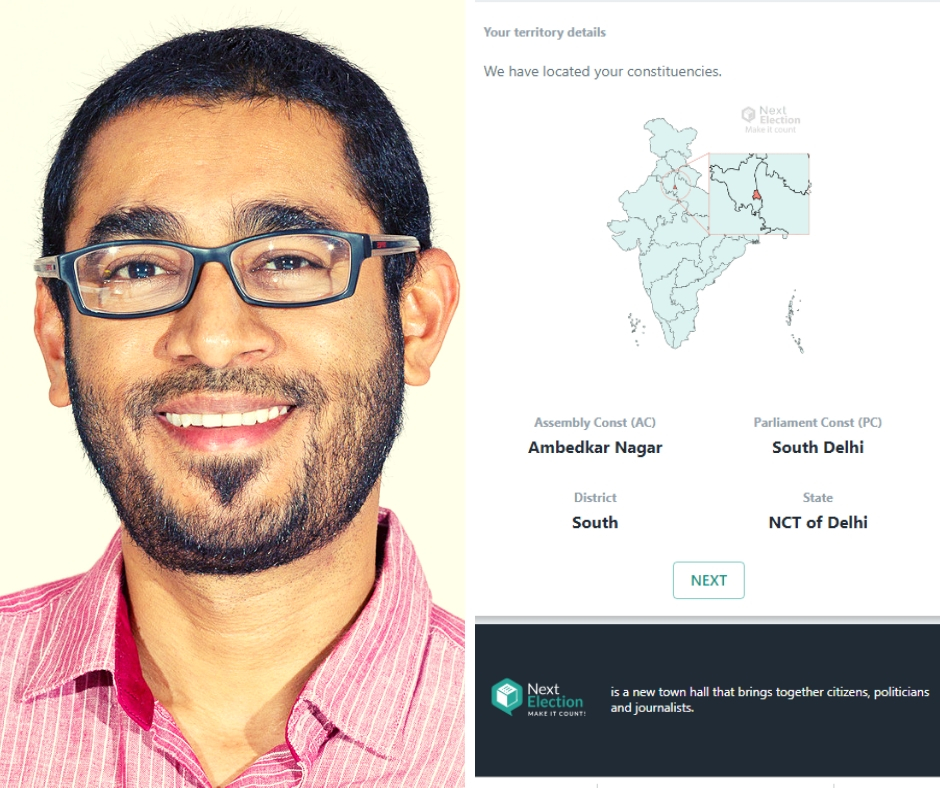 "The objective here is to solve problems. There are no hashtags or other instigating mechanisms. We hope that the people who come to our platform are serious citizens who genuinely want to understand who they are voting for and why."
While the one-off viral social media post does cause some wheels to turn, how do everyday citizens like you and me address our concerns (like public transport, drinking water, electricity or our local school) systematically?
Usually, the answer is – get involved in the political process and bring your concerns to elected representatives.
Fair enough. But is there an easy way to do that?
Introducing Next Election, a Bengaluru-based online 'un-social media' platform which helps people address the real issues that affect us.
Enter your location on the platform, and you can gather information about your assembly and Lok Sabha constituency, MLA, MP and issues concerning your particular constituency in a transparent manner. Even if citizens don't know their constituency, the platform simplifies finding that out by just entering their address or picking a point a map.
It also features an accountability directory, to see who is accountable for what issue and to review the work of political leaders on those issues. Everything you need to vote intelligently!
"Next Election brings together citizens, activists, experts and government leaders to push for issue-based governance and accountability. It is a tool to empower citizens, enable participative policy-making and strengthen democracy," says Amit Bansal, Founder of Next Election, speaking to The Better India.
Bansal quit the corporate world after a 16-year career towards the end of 2016 to venture into the world of advocacy, working on issues like privacy, biometrics, Aadhaar, etc.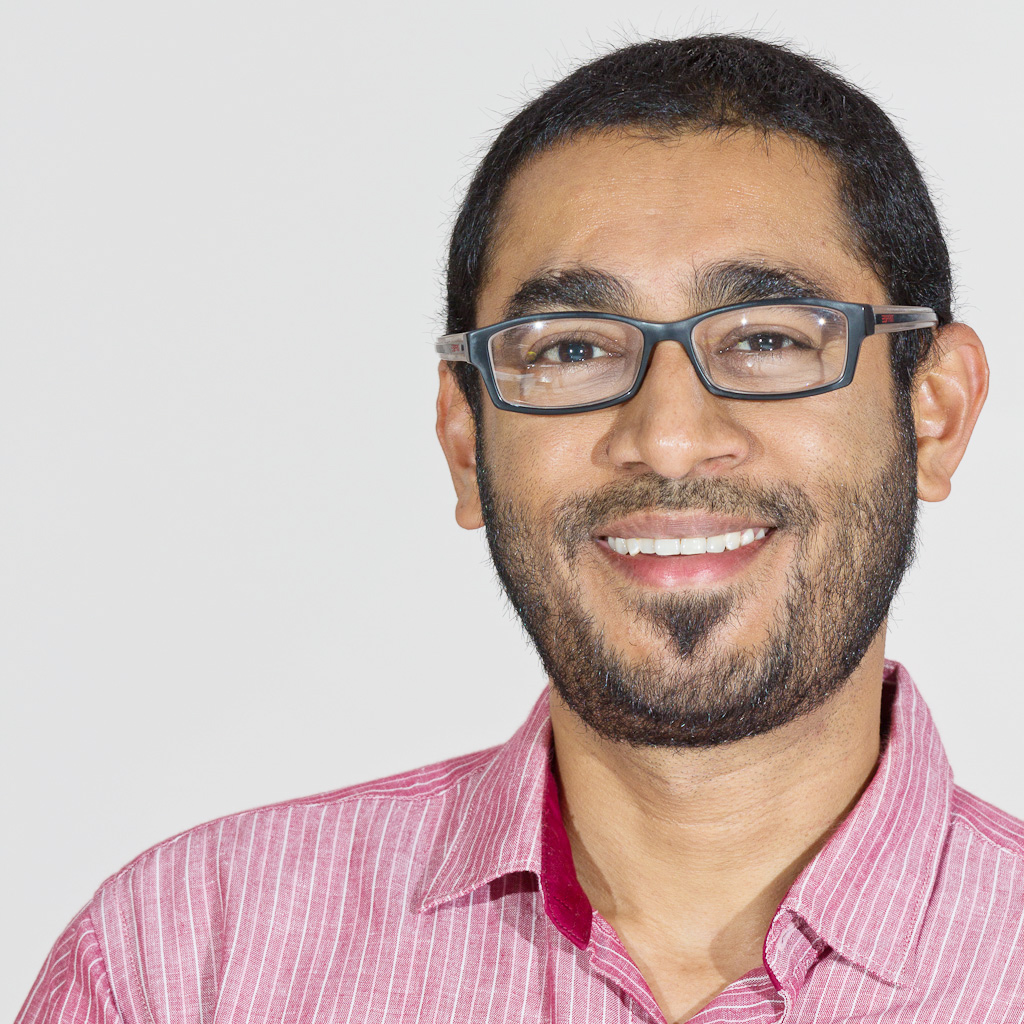 Next Election was the next step in that path – a platform that hopes to make governance more transparent.
Founded in February 2018, the platform was developed in six months before it entered into the Beta stage. It's barely been a month since the platform went live in 18 states and at the Central level. Today, the platform is available in three languages—Hindi, English and Kannada. The objective is to cover all states, union territories and eventually languages.
Here is how it works:
Once the user has selected their constituency, details from their territory tree are shown as clickable cards. Each card opens a Channel (web page) with its own URL.
On each channel, users can provide rating and feedback, post articles, polls, questions, opinions, and subscribe to the channel for personalised updates.
Citizens can rate the performance of ministers on issues that they are responsible for. Each channel functions as a one-stop library for anyone to come up to speed on the issue, or get a pulse of what's been happening, coupled with feedback from citizens.
People can also post their thoughts, write reviews and comment on issues. They can throw their problems into the ring, and to vote for issues that are important to them.
"This allows the issues that are most important to the majority, in a geographical area, to automatically surface and be prioritised. Thus at the level of the city, issues such as road infrastructure, building permits, clean drinking water etc. might be prioritised, while at the level of a province it might be employment, business regulations, sharing of natural resources between states, etc.," says Bansal.
The platform also gives a leg up to advocacy groups working on issues. For example, on the subject of internet shutdowns, the platform has identified advocacy groups like the Internet Freedom Foundation, Software Freedom Law Center, India, and AccessNow as the "cause champions".
Anything they post appears on their platform under "curated" filter.
The platform also provides original analysis on policy issues, while also running campaigns to contribute to the fight against fake news. Here are a few examples:
https://www.nextelection.com/issues/151/article/16
https://www.nextelection.com/issues/262/article/9
https://www.nextelection.com/issues/274/article/10
https://www.nextelection.com/issues/195/article/22 (On Fake News)
"We also offer elected representatives a platform as well, along with the data," adds Bansal.
How this happens in furnished in an explainer on their website, which says – "Election manifestoes and individual politician's promises are mapped to issues, and voted on by people, thus creating data-driven rating scorecards for politicians, policies and politicians that hold infinite promise to remove the veil of secrecy from electioneering. Such scorecards can be used to inform & educate the electorate, to aid decision making and vote casting,"
Although, at present, no MP, MLA or elected representative has officially joined the platform, many have agreed in principle.
As readers can tell, data plays a significant role in the functioning of Next Election. So where do they source their data from?
You can read the list of their sources from here.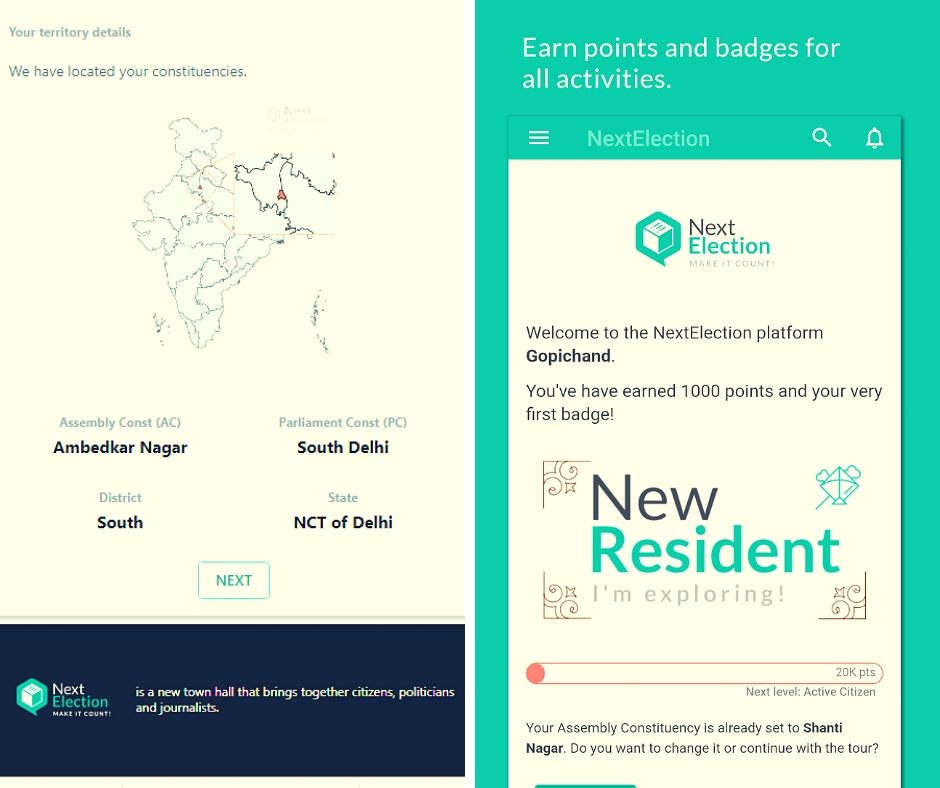 "User data, however, is private. We need bare minimum information and are not very interested in knowing our users. Whatever you are writing on the platform is open to everybody. Our privacy policy is don't post anything that you don't want anyone else to see. You can even remain anonymous if you want. Also, the rating you give an elected representative is strictly private, tightly controlled. There is no way anyone can find out who has rated for somebody. No one on the team has access to that data," informs Bansal, when asked about data privacy.
---
Also Read: Game Changer: 27-YO Builds App That Will Keep Politicians Awake All Night!
---
How do you contain partisanship on any citizen-driven online platform? There is always scope for it. That's the nature of political discourse.
However, Next Election seeks to vastly limit it with a focus strictly on issues that have a material bearing on our daily lives.
"We have designed a framework that reduces the propensity of people to post inanities. For instance, on other platforms, it's easy to tag somebody, abuse them, etc. We have consciously taken a different route, where the user to user interaction is less. The objective here is to solve problems. There are no hashtags or other instigating mechanisms. We hope that the people who come onto our platform are serious citizens who genuinely want to understand who they are voting for and why," Bansal says.
In the end, Next Election hopes to offer conscientious citizens a place where political discourse will be focused on issues that materially affect the voter.
Can it fulfil that hope? Only time will tell.
(Edited by Vinayak Hegde)
Like this story? Or have something to share?
Write to us: contact@thebetterindia.com
Connect with us on Facebook and Twitter.

We bring stories straight from the heart of India, to inspire millions and create a wave of impact. Our positive movement is growing bigger everyday, and we would love for you to join it.
Please contribute whatever you can, every little penny helps our team in bringing you more stories that support dreams and spread hope.
Tell Us More