One would think this 80-year-old would have hung up his boots a long time ago. Why then is he, instead of reading a newspaper on the porch and playing with his grandchildren, busy keeping the local government, policemen and officials on their toes? Meet K.R. 'Traffic' Ramaswamy, a social activist who fears none.
"I want to see Chennai as one of the most livable and lovely cities in the country," says 80-year-old Ramaswamy, with high hopes and a quavering voice. This man, who started his career as a mill worker, is one of the most popular names in Chennai today.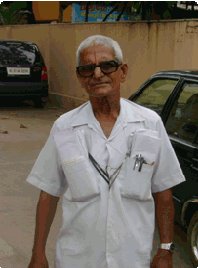 Born on April 1, 1934, Ramaswamy is no less than a hero who continues to fight for what is right in spite of many challenges.
From asking to remove the prefix 'Amma' from Jayalalitha's name to filing over 50 PILs (Public Interest Litigations), Ramaswamy has always stood by what he believes in. He even walked out of his father's house when he demanded dowry from the bride's family.
Who is he?
A home guard by profession, his life as an activist started when he unofficially began directing traffic on Chennai's busy Parry Corner. In appreciation of his dedication and efforts, the police gave him an identity card which earned him the name Traffic Ramaswamy.
"It was difficult. Many family members went against me for my 'foolish' acts of public service. But some friends provided me food and shelter," he remembers.
Ramaswamy's activism grew, along with his understanding of the public system, when he worked as PA to a minister in Rajaji's cabinet.
What has he done?
He was imposed a fine of Rs. 25,000 by the Madras High Court in October 2014 for filing a vague PIL stating "party functionaries who swear allegiance to a criminal cannot form the government."
He had also filed a PIL to prevent Jayalalitha's picture from appearing on bus stands and buses.
He was responsible for bringing the ban on the use of motorised fish carts in Chennai in 2002. The fish carts, also known as Thattu Vandi, are motorised carts with a flat wooden plate at the back which causes a lot of damage and injuries if it accidentally hits people. Furious with his actions, the fish sellers attacked him and damaged his property.
Ramaswamy was also abandoned by his own family when he started receiving death threats. But today, even the fishermen acknowledge his efforts and accept that the ban was important.
"What is wrong should be addressed without fearing anything. That is what I have always done."

– Ramaswamy
Another major change that he brought to the city was by going against unauthorised constructions. He managed to get a multi-storey building which was encroaching on the street at T. Nagar demolished. He also got a one-way road where a lot of lives had been lost due to accidents, converted into two-way.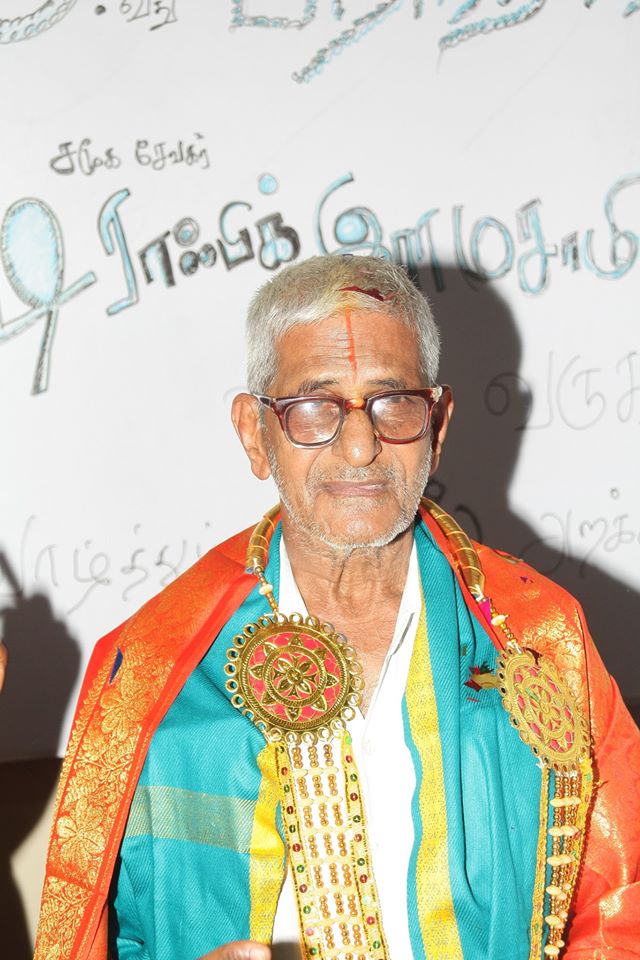 Most of his actions are backed by the PILs that he files.
Cathedral Road in Chennai is one of the best kept roads in the city as it has the houses of  two of Tamil Nadu's biggest political leaders on each side of the road. The entire stretch of the road used to be covered with party posters and banners. Ramaswamy filed a PIL to remove the posters and won the case too. Too scared to go against the powerful figures, the police and other officials were reluctant to remove these posters. So Ramaswamy went ahead and removed them himself.
Having spoken loudly against corruption, he has been attacked several times and today has court protection and lives alone due to several death threats given to his dear ones.
He also launched a  political party, Makkal Pathukappu Kazhagam in January 2014, which is open to anyone to join. "I want to invite people to get associated with it and feel free to raise their voice against what is wrong. The party already has thousands of people engaged with it," he says.
What keeps him going?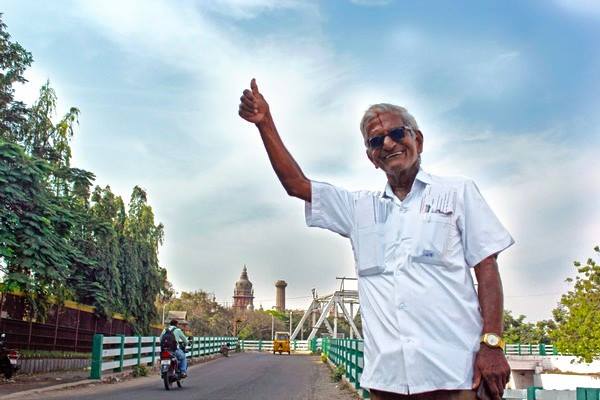 "It is the love for my city and a dream to see it progress that keeps me going. I believe there will be a day when the entire nation will be corruption-free. But only if we all come together to fight for it."

– Ramaswamy.
He believes that the real power lies with the people and they should use it. "I want citizens to be bold. They should not fear anything and come out in the open," he says.
From a mill worker to a social activist, Traffic Ramaswamy's life has been full of ups and down. But he has always stood by his decisions and raised his voice against what is wrong. Even in his twilight years, he shows strong will power and immense dedication towards a better city and, above all, a better India.
Contact Ramaswamy on his Facebook page.
All pics: Facebook
Like this story? Or have something to share? Write to us: contact@thebetterindia.com, or connect with us on Facebook and Twitter (@thebetterindia).