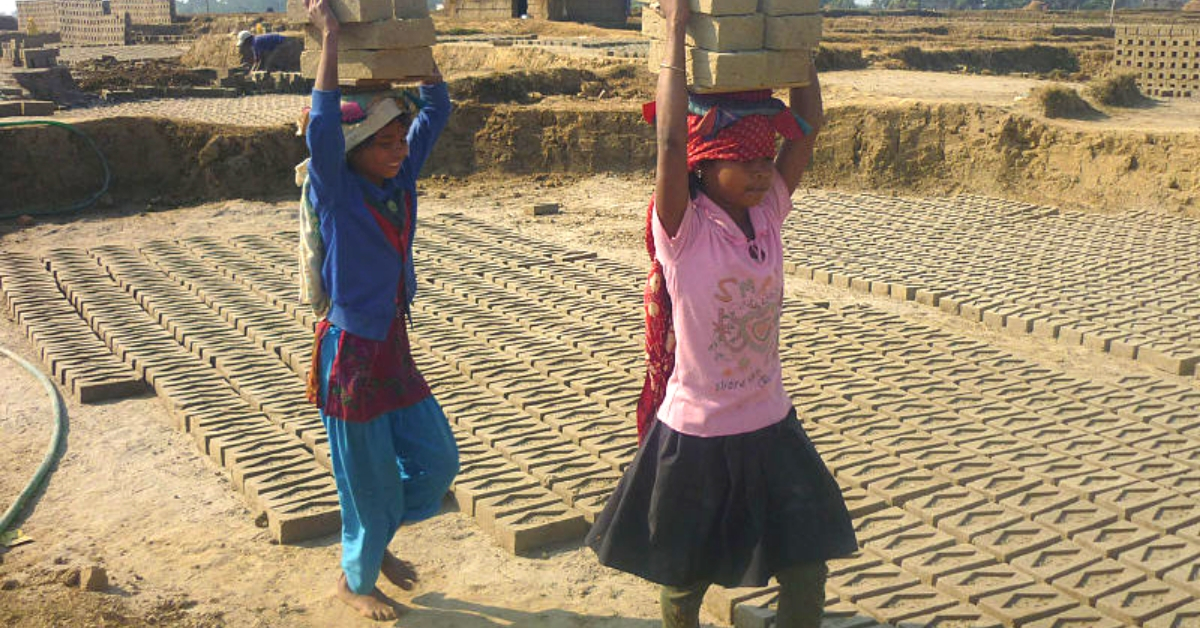 Bonded labour in this day and age is more unseen, more hidden, but still ruthless. It has journeyed far and beyond its conventional contours.
In 1939, Symington, a British civil servant visiting Central India, reported that abnormal rent, usurious rate of interest, veth or forced/bonded labour, and severe economic coercion had reduced a vast majority of the tribals to impoverishment and misery, and a "…life hardly distinguishable from slavery" (Symington, 1939).
The various forms of slavery including, Bonded Labour and Child Bonded Labour are still a frightening reality.
Siddharth Kara, visiting scientist on forced labour at the Harvard School of Public Health, estimates that there are about 1.17-1.27 crore bonded labourers in India.
The Slavery Convention of 1926, later adopted by the United Nations, set precedents and standards against universal forms of slavery. An ordinance passed in 1975, formally abolished the bonded labour system in India. The enactment of the Bonded Labour System (Abolition) Act, 1976, followed and it was welcomed as a landmark legislation.
Justice P N Bhagwati, in the case Bandhua Mukti Morcha vs Union of India, notes, "This system, is not only an affront to basic human dignity, but also constitutes a gross and revolting violation of constitutional values."
The system today has metamorphosed with globalisation pervading diverse industries. Bonded labour in this day and age is more unseen, more hidden, but still ruthless. It has journeyed far and beyond its conventional contours.
According to a recent study, industries like brick-kilns, fisheries, flower gardens, stone quarries, and leather factories have a high prevalence. Further, traditional forms of bondage have been recast in a sophisticated package. Labour trafficking, unsafe migration, forced labour and criminal networks, all interlinked, all conniving.
Bonded Labour Today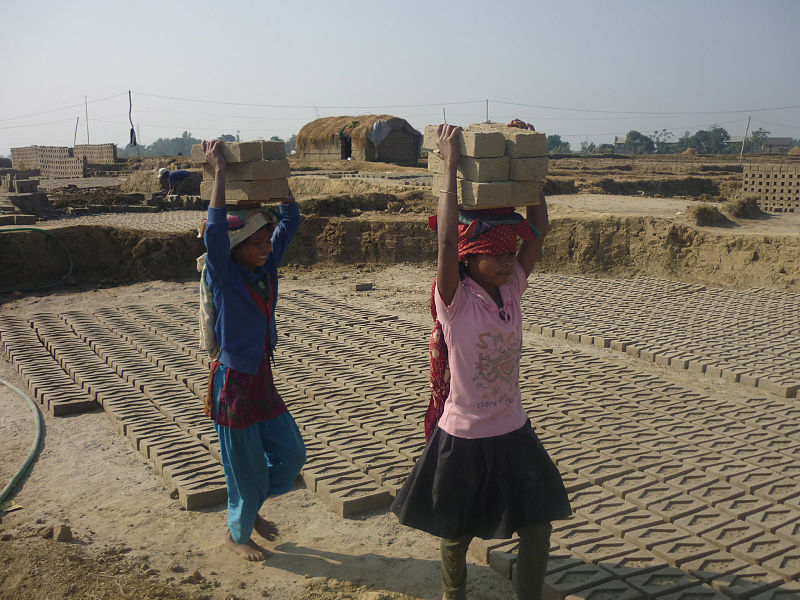 Sagri in Rajasthan, Jeeta in Karnataka or Vettichakiri in Andhra Pradesh, synonymous with the bonded labour system in India, represent narratives of conditioned and acceptable socio-cultural norms. Interpreted by writers and activists as systems of oppression and marginalisation, these are construed within the broader rhetoric of powerlessness.
As litterateur Mahasveta Devi put it, "A beggar may choose his place of begging. A bonded labourer cannot. He does not have the liberty to do so." (Devi, 1981).
Let's take the case of Raghu who escaped from a ginger farm in Bylekuppe, Karnataka, where he was held as a bonded labourer for five months. He also led authorities back to the farm to rescue 14 more bonded labourers in September 2018.
38-year-old Raghu was a BCom graduate. He was first approached by a trafficker near the Hubli Railway Station where he had gone to look for a job.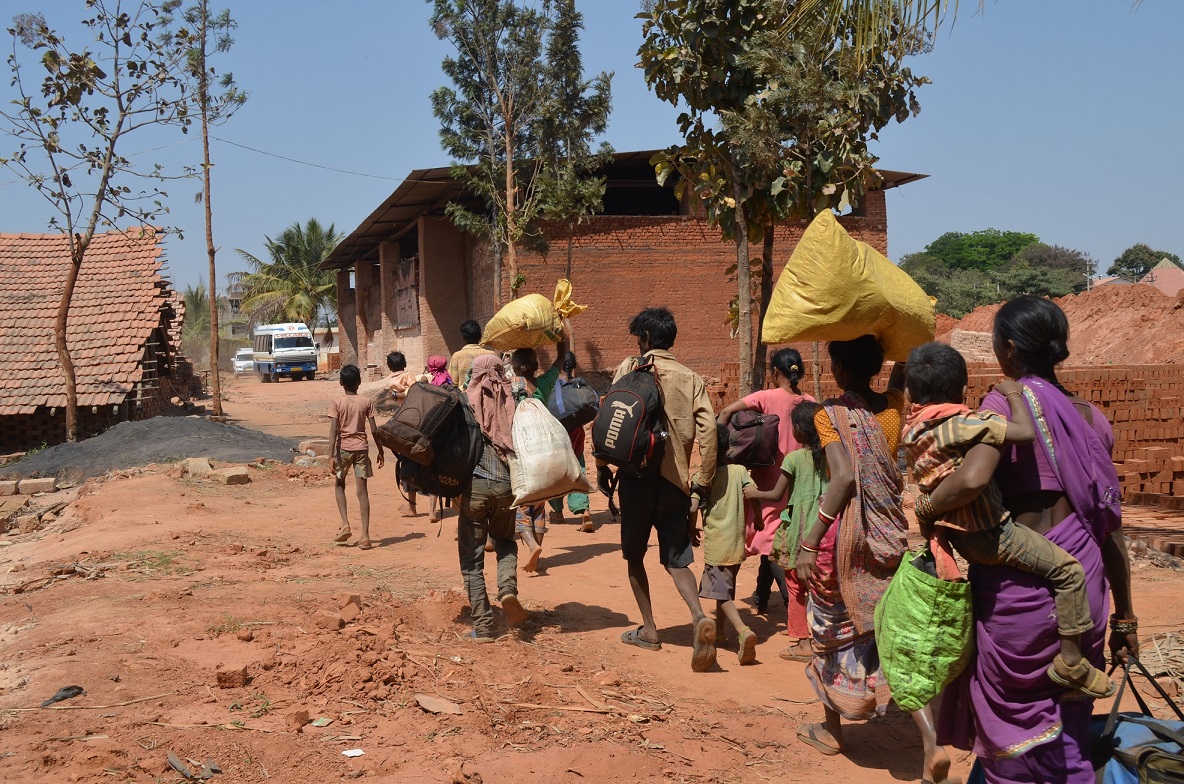 The trafficker "recruited" Raghu and took him to a farm. He told Raghu that he only needed to work for eight hours for Rs 350 each day, and in return, he would receive a house to live in, three good meals and alcohol every night.
However, all these promises turned out to be false. Raghu was not even allowed to leave the farm unsupervised.
Others were also brought to the farm in a similar fashion. They had to work all days of the week from 6 a.m. to 7 p.m., planting and harvesting ginger, along with tasks like weeding, spraying pesticide, and applying fertiliser.
They were only given short breaks for meals, which were cooked by one of them. The owner only provided them with provisions for rice and sambar for three meals each day. They were not paid any wages, nor were they allowed to go outside the farm even to vote during the recent state elections.
They could not keep in touch with their families because the owner never let them use his phone even upon repeated requests. When some of them fell ill, they were not allowed to rest but were given a few tablets and told to keep working.
Over the last five months, 12 other labourers had escaped from the farm. One of them was caught at Periyapatna by the owner, brought back and severely beaten.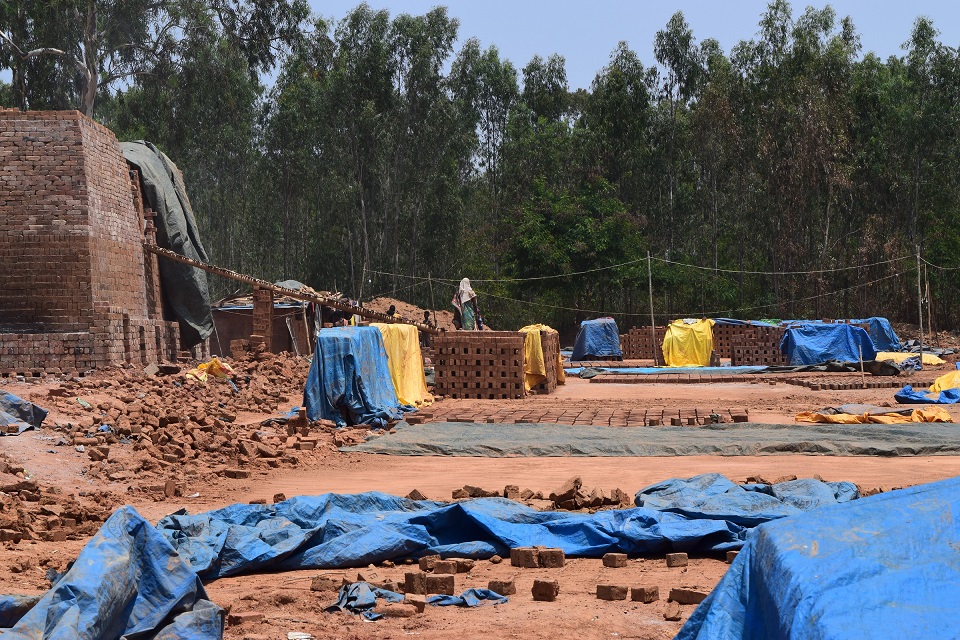 This labourer has now been rescued.
They were beaten frequently and abused by the owner, especially if they asked for their wages or requested to leave the farm. Several of them had injury marks on their bodies and they recounted how they were beaten with motorcycle chains and sticks.
Raghu says, "I left my wife and two-year-old child in a rented house in Gadag five months ago with only Rs 2,000. I came here hoping that I'll be able to earn well and send them money regularly. I have not been able to talk to them even once in the last five months and don't know what's happened to them. I have told the owner many times to pay me my wages and let me go, but I was beaten with chains and sticks, and told to keep working for a few more months before getting paid."
Finally, after Raghu's escape and the subsequent rescue of the other labourers, they are now free and have received Release Certificates from the District Administration and Rs 20,000 each, as per the Central Sector Scheme for Rehabilitation of Bonded Labourer – 2016. The owner of the farm was arrested during the rescue operation.
The labourers are further entitled to a compensation of Rs 80,000 each upon conviction of the employer or trafficker.
Efforts by the Government
The Government of India has made various efforts to advance the rehabilitation process for released bonded labourers. One of the main schemes is the Centrally Sponsored Scheme (CSS) which has provisions for a released bonded labourer to get a minimum of Rs 1 lakh as rehabilitation fund.
The scheme outlines cases of bonded or forced labour where the rehabilitation assistance can be up to Rs 3 lakh. There are as follows:
extreme cases of deprivation;
marginalisation of transgenders;
women or children rescued from ostensible sexual exploitation such as brothels, massage parlours, placement agencies;
trafficking;
or in cases of differently-abled persons
This recent revision, which was rolled out in 2016, has benefitted many survivors.
The CSS also has a fund for awareness campaigns, evaluatory studies and surveys. Besides, most recent efforts include a web portal that manages applications for rehabilitation funds. These records can be viewed at state and national levels as well.
One of the other schemes that benefit rescued bonded labourers is the Mahatma Gandhi National Rural Employment Guarantee Act (MGNREGA) which helps guarantee the right to work.
According to the Act, you can obtain a job card and choose the kind of work and the duration of your work. It allows for anyone to receive an unemployment allowance if an application seeking employment is submitted and hasn't been fulfilled within fifteen days.
For safe shelter, houses are being constructed for homeless Scheduled Tribe families throughout the State at a unit cost of Rs 1,75,000 per house and free house sites are distributed, under the Ashraya Scheme.
What Next?
The Bonded Labour System (Abolition) Act, 1976 is a substantial piece of legislation; however, ground-level implementation of the act is problematic.
Firstly, the District Magistrates mandated to identify, monitor and intervene in cases of bonded labour must be proactive in eradicating the inhumane practice. Surveys to identify bonded labour have been inconsistent, leading to states denying its existence altogether. This has diluted and weakened the BLSA.
Rehabilitation funds mandated by the CSS for rescued bonded labourers are yet to reach thousands of freed labourers. Vigilance Committees, the local response mechanism envisioned to paralyse and root out the problem at the district level, are obsolete and redundant. This has to change.
Secondly, the 'criminality' of the issue is constantly under the threat of incipient stultification. The lack of adequate prosecution of employers and traffickers under the BLSA and IPC 370 (Trafficking of Persons) has diminished the seriousness of the crime. The identification and release of bonded labourers should proceed with strong FIRs, chargesheets, trials and convictions.
A clear, sound and consistent strategy involving all stakeholders will bring this unconscionable act to the mainstream of the public justice system.
Thirdly, the bonded labour system in India cannot be detached from the caste-class dynamics. According to writer and researcher Sarma Marla, 89.1 percent of the employers of bonded labourers are landowners and most belong to the middle and upper castes. Further, scheduled castes and tribes can be structurally identified with the phenomenon of bonded labour (Marla, 1981).
The fact that a vicious circle of entrapment continues to affect a particular community or communities reiterates a dynamic structural imbalance. The Dalit, adivasi or janjati are the victims of this structural imbalance.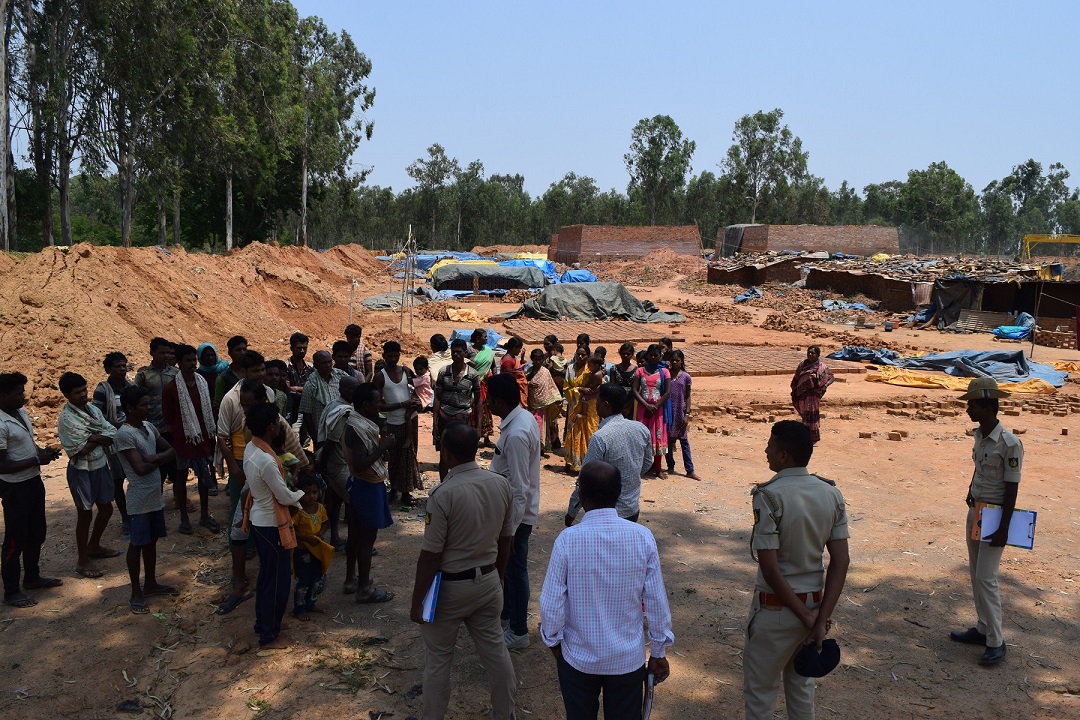 Therefore, a collective and conscious call to action has to emerge from within the community. Concerted efforts at the local/district level to strengthen the role of community-based movements, grassroots literacy programmes, and awareness campaigns are urgent and necessary.
Finally, systems must change to end what is described by Justice P N Bhagwati as "a dark bottomless pit". Sensitisation in the way of training, consultations, and workshops on the nature, prevalence, and responses on contemporary bondage for the bureaucracy, police, and judiciary are required. The changing nature of bonded labour requires a new lexicon of action to counter it.
(Nirmal Das works with International Justice Mission (IJM), a global organisation working to combat violence against the poor, including bonded labour and sex trafficking)
(Edited by Shruti Singhal)
Like this story? Or have something to share?
Write to us: contact@thebetterindia.com
Connect with us on Facebook and Twitter.

We bring stories straight from the heart of India, to inspire millions and create a wave of impact. Our positive movement is growing bigger everyday, and we would love for you to join it.
Please contribute whatever you can, every little penny helps our team in bringing you more stories that support dreams and spread hope.
Tell Us More