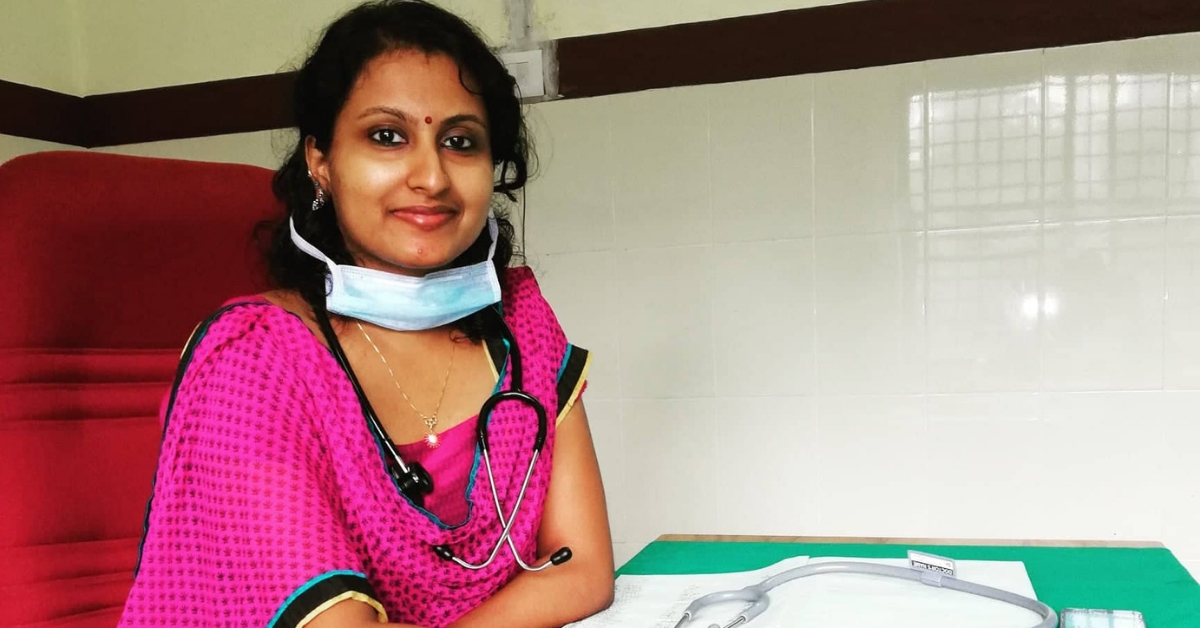 "Since I have over 48,000 followers on Facebook, if every one of them contributes just one rupee, I have enough funds to change a person's life!" says Dr Shinu Syamalan, who started the initiative as a birthday celebration!
Birthdays are important, if not for all but at least for a majority. We love to be pampered on this day and expect a shower of gifts. Dr. Shinu Syamalan too celebrates her birthday—2nd of March—with the people close to her.
Last year, however, she decided to do things a bit differently. She told her husband Dr. KK Rahul that she wanted to help someone in need.
Rahul had been working as the medical officer at a Primary Health Centre in Moukode, Kasargod in Kerala at the time. Every day, on his way to work, he would see a small group of families in Kadayakara colony living under makeshift tents made of plastic and tarpaulin. The moment Syamalan informed her husband of her wish, he promptly told her about the plight of those families. Her husband's suggestion and the way she acted upon them, soon turned the conscientious doctor into a social worker.
Upon reaching the colony, Syamalan found that the people were living in miserable conditions. Most of them were daily wage labourers and lived hand-to-mouth. She also observed the lack of clean and functional toilets.
This, Syamalan avowed, to change.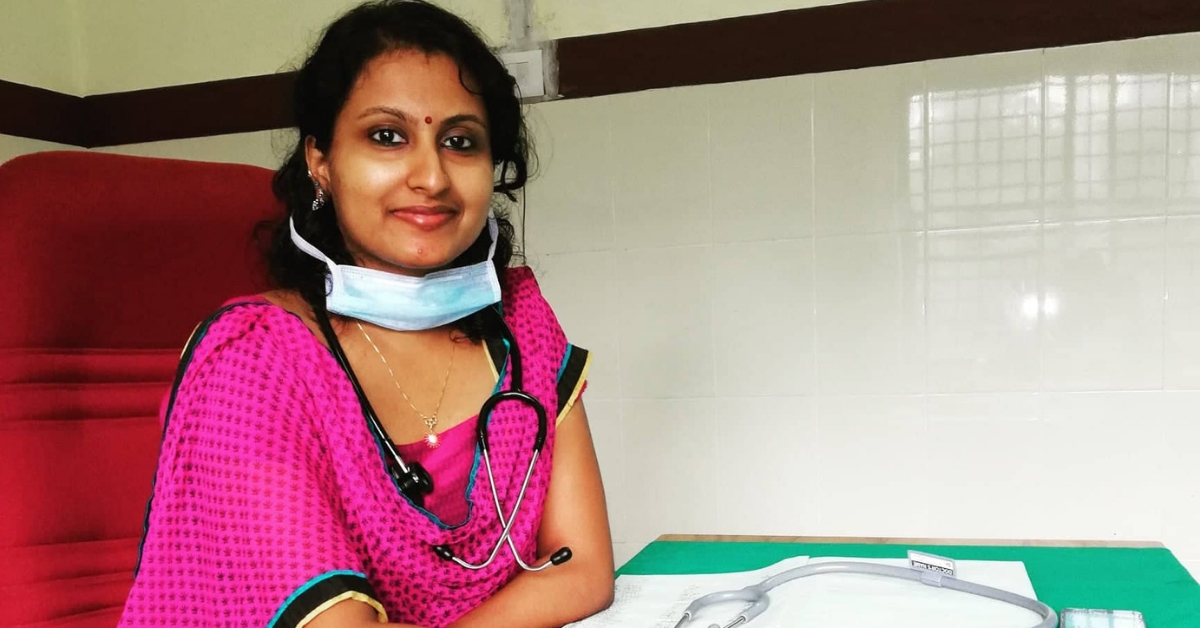 "The lands they [the people in Kadayakara colony] live on are owned by their fathers and grandfathers who have long passed. It makes it legally difficult for them to build permanent buildings. Add to that the fact that the community members don't have ration cards or death certificates of their forefathers and they cannot legally transfer the land to their name. But what really shocked me was the fact that they did not have toilets—one of the most basic necessities!" said Syamalan in conversation with The Better India (TBI).
Though she did not have enough money to fund toilets for each of the families, she did not let that detail deter her. Right after interacting with the community and understanding their needs, Syamalan reached out to her friends and followers on social media for help.
A passionate dancer, writer, and poet, Syamalan had gathered quite a fan base on Facebook. Forty-three thousand people follow her posts on literature as well as health care.
Speaking to The New India Express, she says, "When I wrote on Kadayakara, many of my friends wanted to chip in to help the residents. People from around the world sent in money. I got contributions ranging from Rs 100 to Rs 10,000."
Within a few days, she had collected over Rs 40,000. Just enough to build three toilets.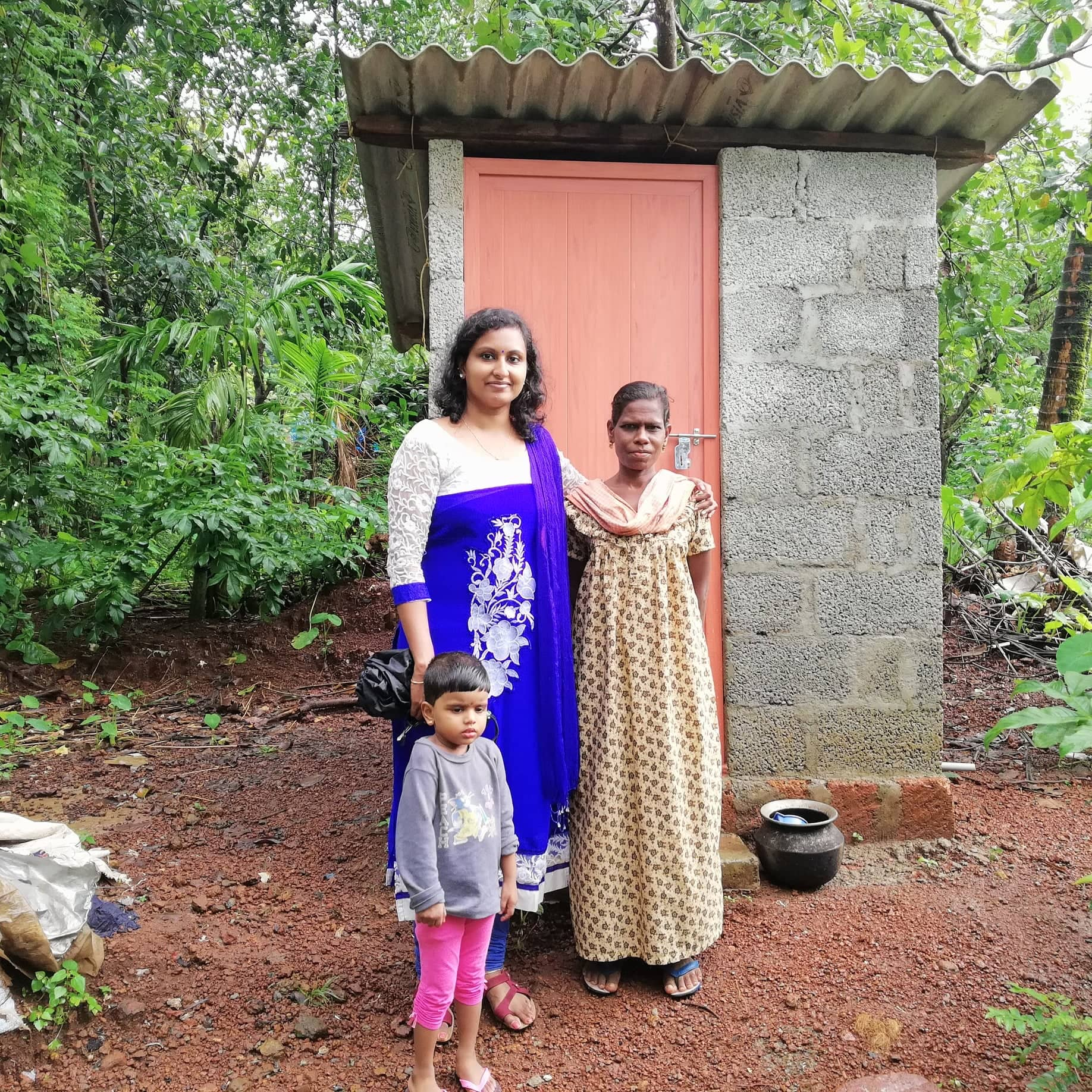 "I hired the masons from the colony itself," she tells TBI. "That way, they could earn from the cause, and I did not need to hire a contractor, which would have cost me an additional Rs 5000 per toilet," adds Syamalan.
She had aimed at one toilet per family, but her husband's transfer to Thrissur, in August 2018, restricted Syamalan's efforts to the three toilets she helped build.
Still, a change of location did not stop her from continuing with her work for social causes.
Just as the family of three–Dr. Syamalan, Dr. KK Rahul and their three-year-old daughter shifted to Thrissur, devastating floods ravaged Kerala. Even before they had settled down in the new house, the doctor duo started shuttling between refugee shelters, providing free medical check-ups and consultation to the flood victims.
Syamalan visited hundreds of patients during the Kerala floods. And she took her daughter along on these visits. She wanted to sensitize her daughter about the problems people face and how even the smallest of acts can go a long way to help them.
For about two months, the couple did everything in their capacity to ensure that each patient they attended got the best of their services.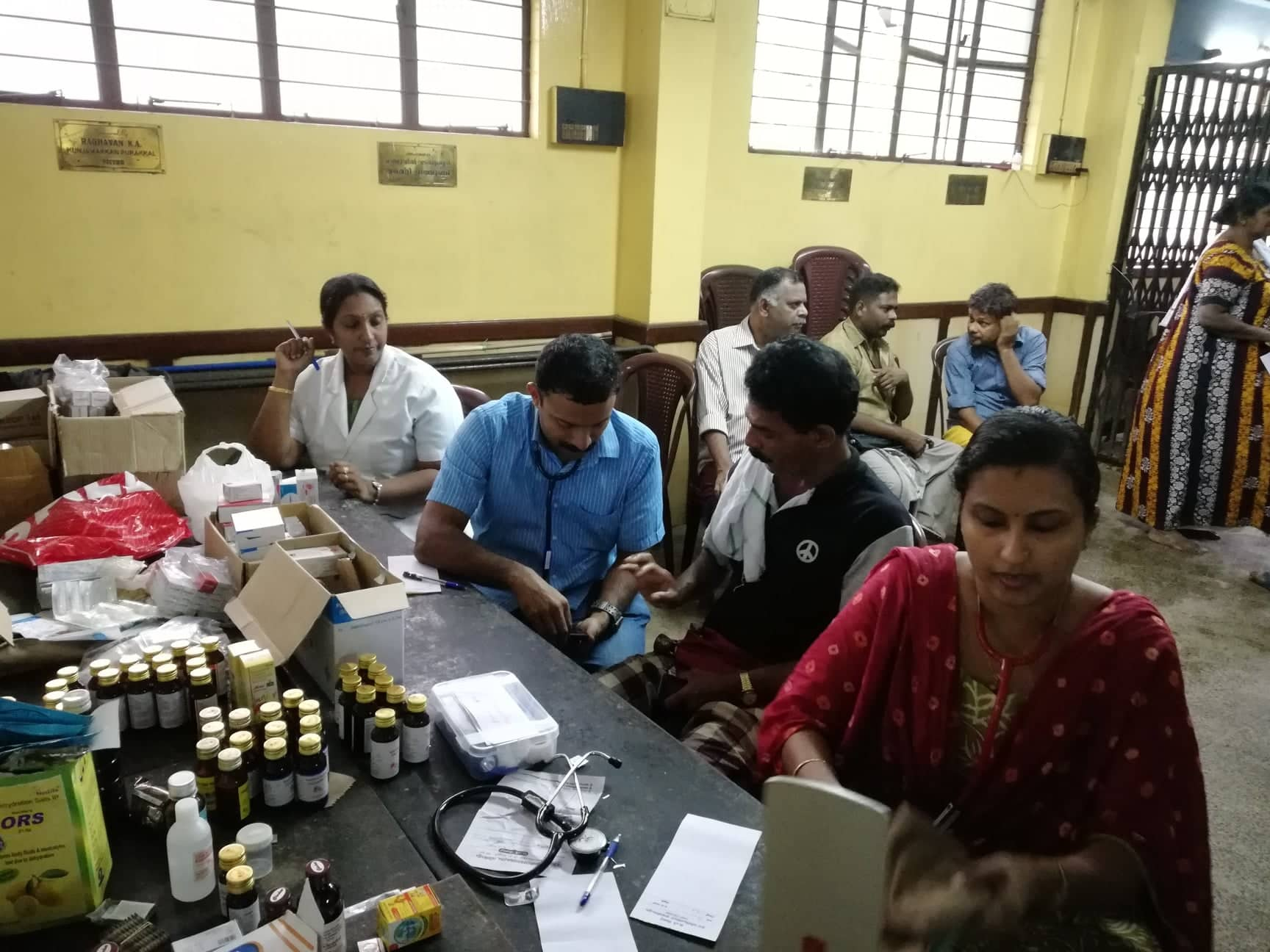 When they finally settled down in Thrissur, Syamalan started an NGO called 'Nizhal' to take her work forward. Like in the case of Kadayakara, she seeks help from her social media friends and followers to fund her initiatives.
"Most of my friends are very happy to help me in the causes. It doesn't matter if they contribute one rupee or a thousand. Since I have over 48,000 followers on Facebook, if every one of them contributes just one rupee, I have enough funds to change a person's life!"
---
You may also like: This Kerala Man's Anti-Plastic Revolution Can Create Jobs & Save Your Money!
---
Even after the floods had receded, there was a lot to be done in terms of health care. Syamalan visited as many gram-panchayats as she could, speaking to the authorities and explaining to them the importance of chlorination of water.
Recently, she crowd-funded sewing machines for the women who worked in tailor shops in Thrissur. Since the women would only earn a portion of what the owner charged their clients, Syamalan provided them with sewing machines to improve their earning.
Syamalan now plans to take her education further to equip herself with the knowledge to help people better.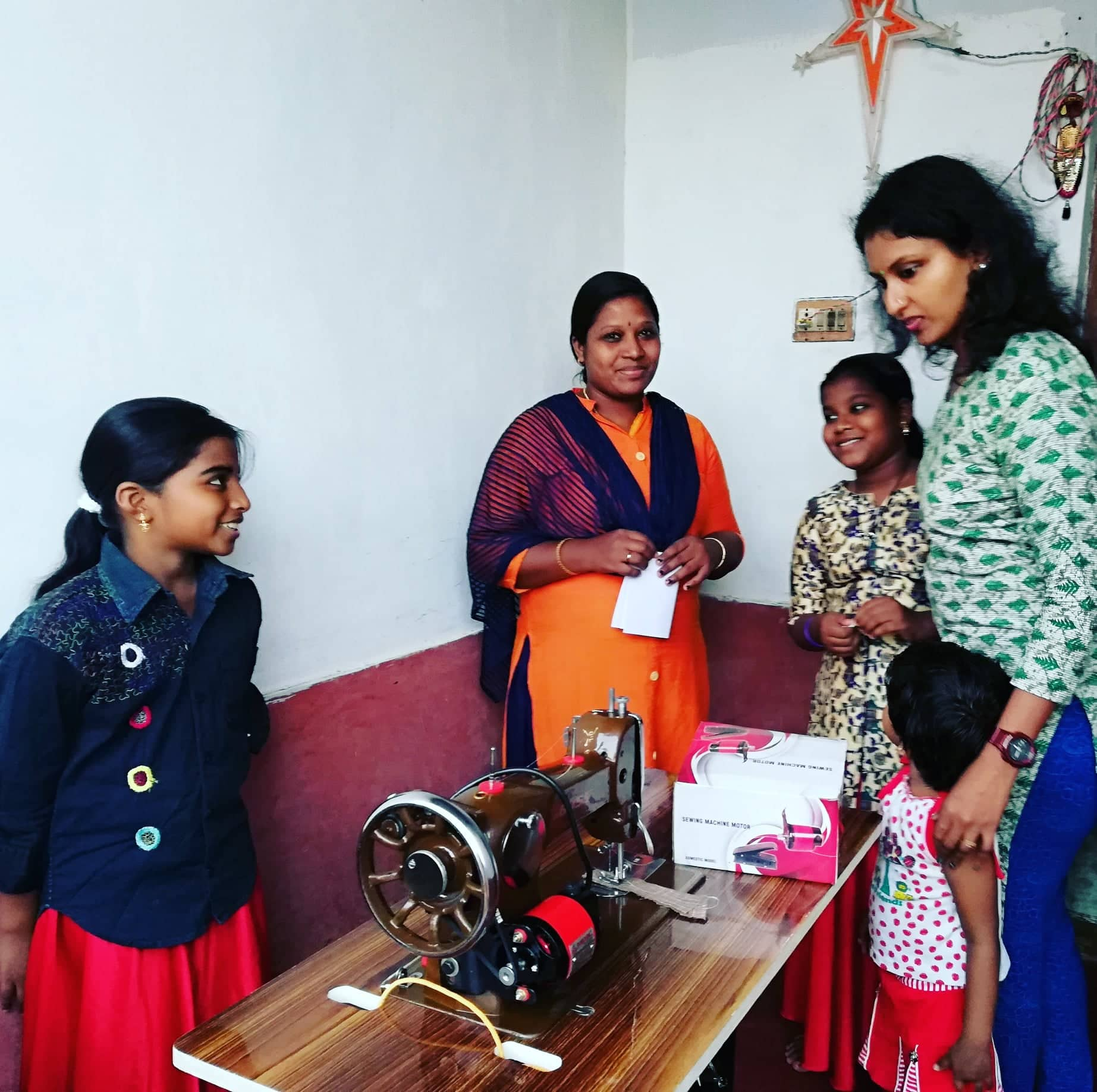 She hopes to save enough money to complete another post-graduation course soon. "That way, I will be able to help people on a more professional level." Though she got her MBBS degree from China in 2012, the 29-year-old spent a year doing house job in Trivandrum and Thrissur in Kerala. During this time she met a lot of underprivileged people who could not afford even basic medical services. Perhaps this was what inspired her to serve the people in any way she can.
"Some of my patients cannot afford to pay even Rs 100 as consultation fee and so, I charge them nothing. For others, who insist that I take some money, I charge Rs 10," says Syamalan.
---
You may also like: A Messiah for the Poor, This Pune Doctor Has Done 350+ Heart Surgeries for Free!
---
"My husband currently works in a leprosy hospital and always supports my causes. That's all I need," she smiles.
A true inspiration, Syamalan is showing how social media can be used to do something good if we so want it. Whether by spreading awareness about the problems faced by marginalised communities or crowd-funding for essential amenities, she shows how it takes just one post and dedication to change the life of hundreds of individuals!
If you wish to help the doctor in her cause, you can follow her page by clicking on the link here. Most of her posts are in Malayalam, and if you don't speak the language, you can message here on her profile. She will be happy to hear from you.
(Edited by Saiqua Sultan)
Like this story? Or have something to share? Write to us: contact@thebetterindia.com, or connect with us on Facebook and Twitter.