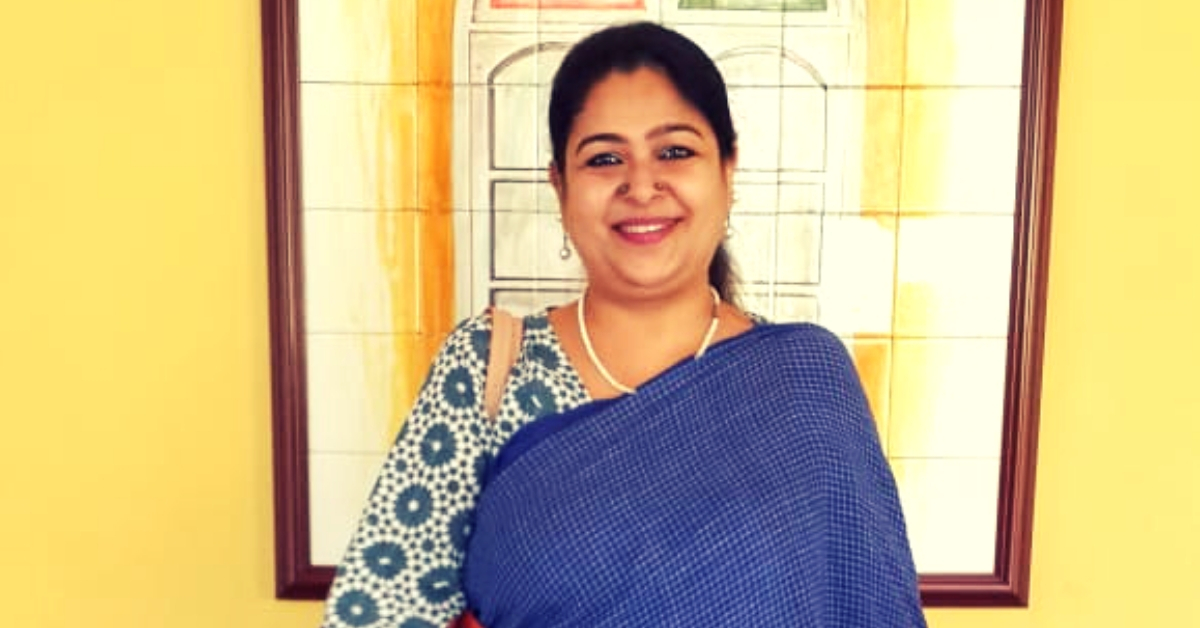 She also struck down heavily on sand and liquor mafia, illegal road construction, black marketing of gas cylinders, all while fighting political pressure from local leaders.
Even 63 years after Independence, no woman collector had ever taken charge of Jhunjhunu – a small district in Rajasthan. Until Mugdha Sinha was posted there in 2010.
An IAS officer of the 1999 batch, she had already served in larger districts with over 30-40 lakh people. She assumed Jhunjhunu would be less complicated. Little did she know the challenges that her tenure of six months would throw.
Here's an example she shared. A freak accident in an illegal mine, involving explosives, claimed the lives of three labourers. "It was gruesome. We found the skulls of these men lodged into trees," she recalls while speaking to The Better India.
When the case was investigated, not a single person came forward to claim ownership of the mine or compensate the families of the victims.
Eventually, the government compensated the families. Sinha fought hard and faced up to various threats to ensure the mine was shut in 2010. It remains closed to this day.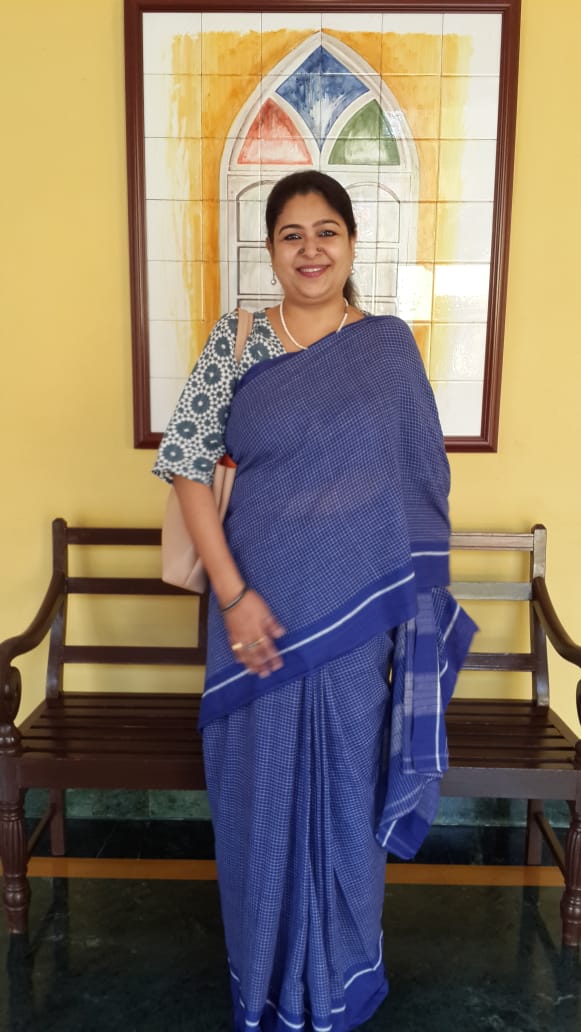 That was just one example, but this was a daily battle. Before she was transferred, she seized truckloads of explosives from their way to illegal mining in the Aravalli range, struck down heavily on the sand and liquor mafia, halted illegal road construction, and shut down the black marketing of gas cylinders, all while fighting political pressure from local leaders.
Perhaps this is why, in an illustrious career spanning 15 years, Sinha has been transferred 13 times!
The Beginning
Mugdha's father, Squadron Leader Gur Swaroop Sinha, was a pilot in the Indian Air Force. He fought in the Indo-China War and the Indo-Pak War of 1971.
A meritorious officer, he was bestowed with the President's Standard on 9 April 1975.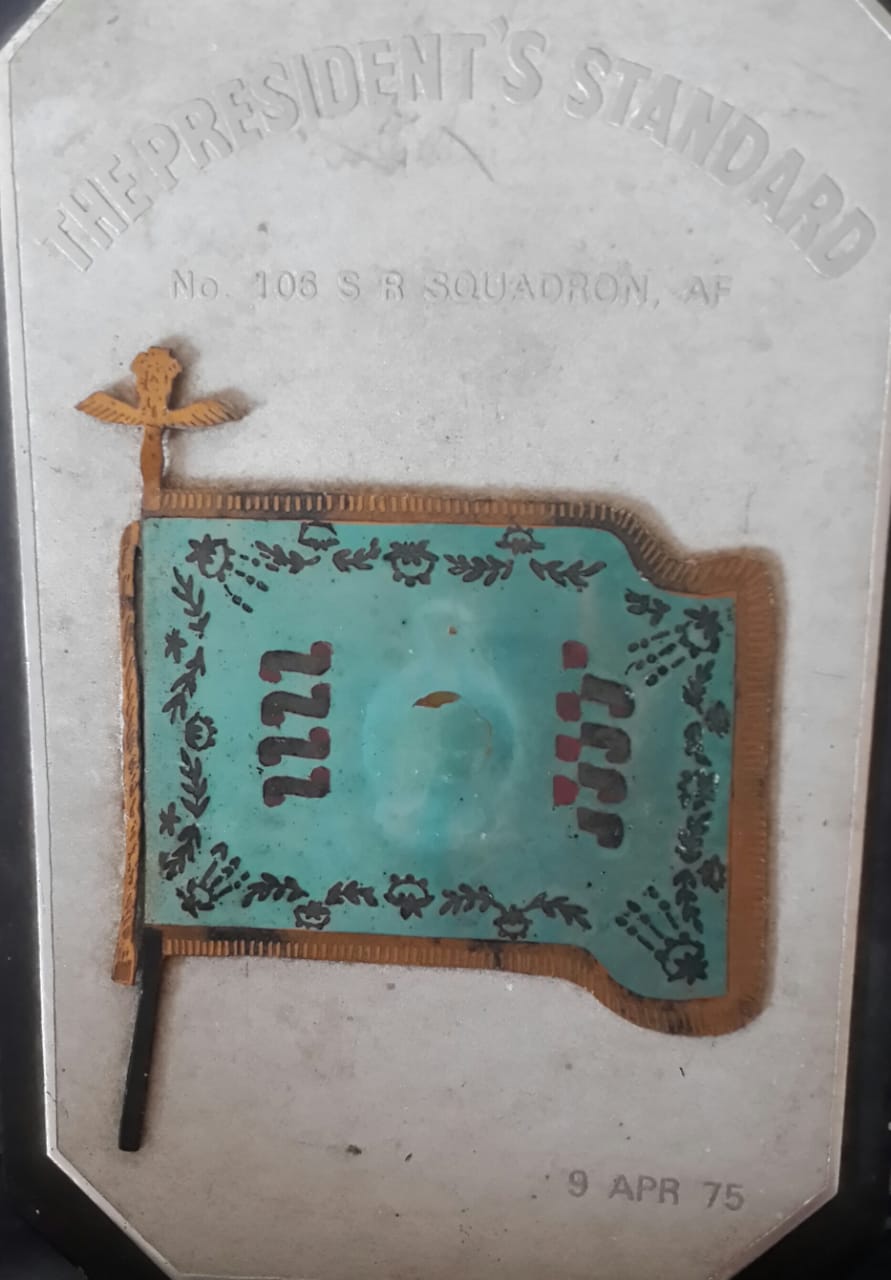 He died on duty in an air crash on 19 November 1978 in Ladakh. Mugdha was only four years old.
Coping with his loss, her mother, Kamala Sinha, raised Mugdha and her two sisters in Agra, preparing them to pursue their dreams.
"Even as young as Class 5, I was being groomed to become a civil servant. This was a dream my mother passed down to me. Losing my father wasn't easy, but she wanted us to honour his legacy by serving the country," says Mugdha.
She studied history honors at Lady Shri Ram college and topped her batch, standing third in the Delhi University. With an MA in International Relations, she aimed to join the Indian Foreign Service.
It was her mother who pushed her to aim for the IAS.
In 1998, she appeared for the coveted exams and cleared the stages with an All-India Rank of 8. This was her second attempt.
The IAS journey
She began as a probationer in Udaipur and took her first independent charge as a Sub Divisional officer (SDO) in Ajmer with four tehsils.
She became the first woman officer to be posted as ADM-1 (Additional District Magistrate) in Jaipur, second-in-command to the Collector. She also served in the CM's office for two years.
Her first break as the District Collector came in 2005 when the DC of Bundi had to be shifted to Tonk. The newly-carved district of Hanumangarh, the much-talked-about Jhunjhunu, and Ganganagar also came under her jurisdiction.
All three irrigated districts were considered tough with a particular caste suppressing the voices of the others. Mugdha was adamant to change that.
---
You May Also Like: Gutsy Kerala IAS Officer Shuts Down Illegal Quarries, Rescues Abused Elderly
---
The challenges
So deeply entrenched was caste discrimination and oppression in the belt, that she would be awakened by phone calls, even past midnight.
"'Ma'am, they will murder me or they will encroach upon my land. Please save me,' the caller would plead."
In the past, not many officers or even law-and-order authorities paid heed to these complaints, because they often involved the dominant caste which ruled with an invisible iron fist.
Mugdha, on the other hand, did not ignore these calls.
The protocol was set. Whenever these calls were received, the SHO and tehsildar would be alerted to reach the caller and keep her updated till the situation was resolved.
Following district tours, she would take the files home, staying up until wee hours to finish them, choosing to spend a majority of the time on field interacting with the locals.
She shares, "Often, people higher up in the social strata make the poor wait before allowing them to access the collector. But instead of them having queue up outside my office, I decided to go to them. Whether they turned in groups to seek solutions, I tried not to leave until the last person's issues were addressed."
To inform lay people about the progress of their grievances, the collector set up the Daak Monitoring system (DMS). Through this, documents related to a particular case were kept together and were easily retrievable for petitioners.
Because the district was largely a dark zone, borewell digging and mining, often illegal, was rampant in the area.
She elaborates, "Machines and heavy-duty vehicles from neighbouring districts or even states like Haryana dug borewells. This required approval from the collector. We struck down heavily on them."
In 2010, she shut down a mine.
She continues, "For days, no one claimed ownership. But after the compensation was paid, I started getting calls from people who wanted to reopen it. I stood my ground and refused to retract my action. I asked these individuals about their interest in the reopening, they had no answer. They weren't owners on paper, but involved in the scam. They knew this truth would eventually surface. Given that the incident cost lives, their next pit stop would be the prison."
Similarly, she struck down on the black marketing of gas cylinders. On surprise inspections, she observed how distribution trucks dropped them at a fixed spot with customers rolling the cylinders off. This was against the rule that the cylinders were to be home-delivered. She quickly put an end to that.
To ensure that her staff carried out their duties diligently, she started documenting everything.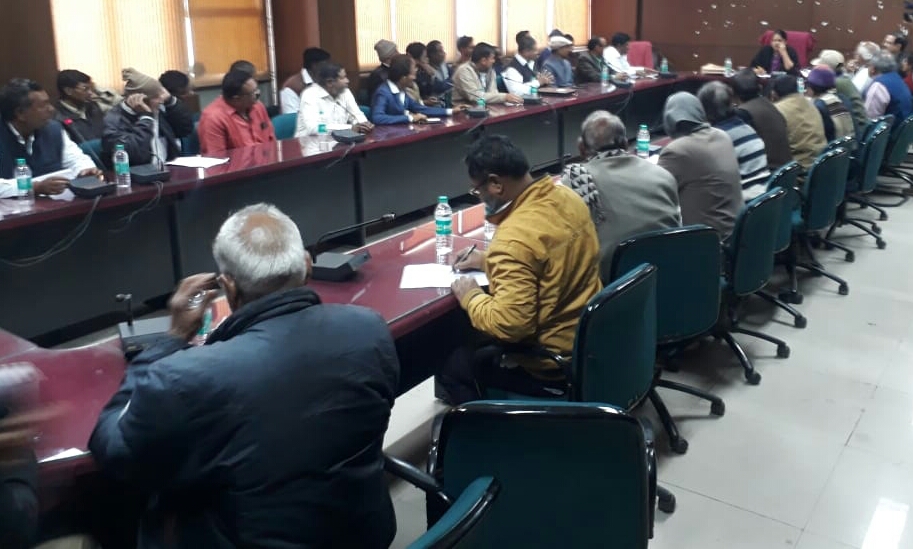 This process was criticised – with many claiming they were being 'suffocated'. It also led to the suspension of a few officers, who gave preference to their caste affiliations and vested interests over the norms.
But the average citizen was on her side. She felt they sensed someone was not only hearing their grievances but also resolving them through action – giving her their support.
And there was plenty of support. The news of her transfer, in six months, sparked a district-wide protest. People came to the streets – shutting shops. Tehsil after tehsil passed a resolution, including the Lawyers Bar Association (which generally agitates to get officers transferred), that they wouldn't let the IAS officer go. Several people, including politicians, called her criticising the government's move.
She says, "It was proof of the fact that if you keep doing good work, you will be recognised. I cannot thank the people of the district enough for their support. Transfers are a part of bureaucratic work. We cannot evade them. Apart from two short tenures, I have relatively had stable tenures."
When asked if they are an impediment, she says,
"With changing times and bureaucracy, tenures have become shorter. While the government has supreme power to transfer a non-performer, it should enable stable tenures for performing officers. A simple reason is that we initiate projects but are unable to take them to their logical conclusion due to abrupt transfers. In the process, the common man, who is our utmost priority, suffers. Shorter tenures, therefore, should be an exception to the rule."
---
Also Read: Battling Depression to Winning Prez's Medal: Meet Bihar's Super Cop Amit Lodha
---
There are four kinds of officers, she says. The honest and the efficient, the honest and the inefficient, the dishonest and the efficient, the dishonest and the inefficient.
Strive to be honest and efficient, she insists.
"Any person can be trained to become efficient. But honesty is the core your integrity; it cannot be taught. You may either choose to work for five people and carry out their work, regardless of the ethics involved, and have them put in a good word for you at the centre. Or become the voice of the voiceless, listen to them, and resolve the issues of the aam janta. Don't forget that it is because of them that our jobs exist. We draw a salary and livelihood by resolving their problems."
The officer has been serving as the Secretary for Food, Civil Supplies and Consumer Affairs for more than a year.
She signs off with a message for aspirants:
"This is not a job but a service. Pursue it only if you have the attitude and aptitude to serve the disadvantaged and honestly deliver what is expected of you. Efficiency is just as important as honesty. You will be respected simply because you are an officer. But becoming an officer who performs well should be your goal. If you continue to work for the common man, you will eventually be rewarded. For some people, it may take five years, for others, their entire tenure. Think about the legacy you will leave behind, which comes irrespective of the awards. That is what will remain in people's hearts and minds."
(Edited by Shruti Singhal)
Like this story? Or have something to share?
Write to us: contact@thebetterindia.com
Connect with us on Facebook and Twitter.
We bring stories straight from the heart of India, to inspire millions and create a wave of impact. Our positive movement is growing bigger everyday, and we would love for you to join it.
Please contribute whatever you can, every little penny helps our team in bringing you more stories that support dreams and spread hope.