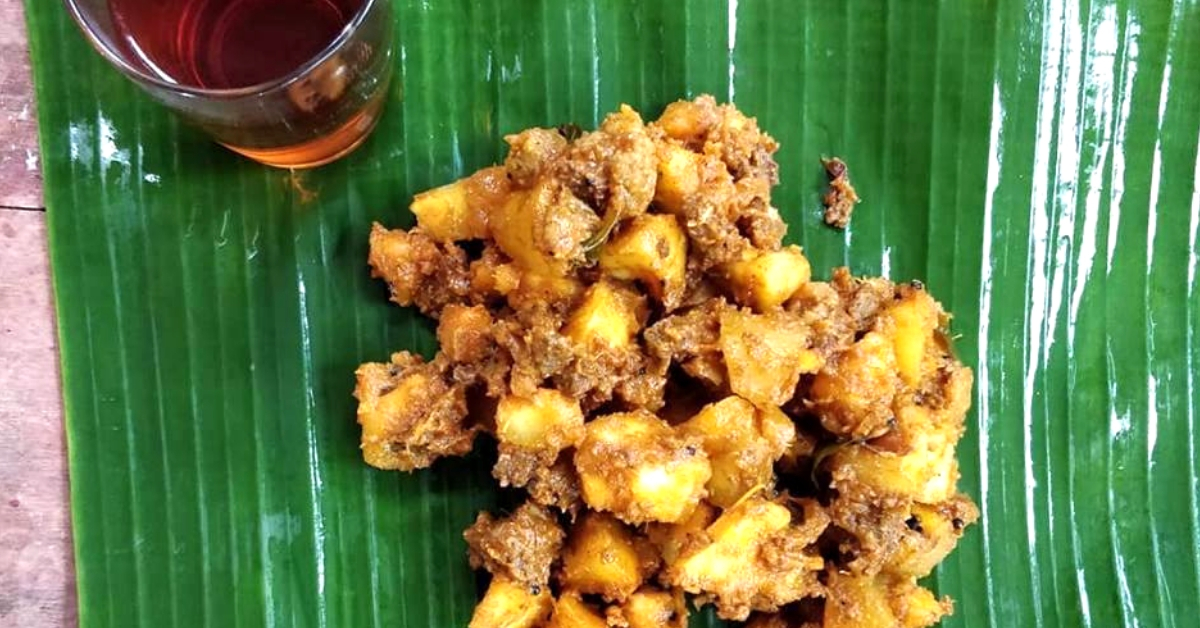 There is a lot more to this city's gastronomic trails that can only be uncovered if you trudged through the streets and lanes like a foodie with a mission.
Kochi has always held a place close to my heart. Although I don't hail from there, my time there as a student has been very special. The welcoming locals and the fascinating cultural legacy only added to Kochi's charm for me.
Bestowed with the sobriquet, the Queen of the Arabian Sea, Kochi is perhaps the best example of how cultural exchanges leave a long-lasting trace in India which are then seamlessly interwoven into the local cultural fabric. But that is a topic for another time.
Besides its historical significance and many tourist attractions, one aspect that makes Kochi truly unique is its food culture.
Yes, the fixation with seafood is real and quite obsessive. There is a lot more to this city's gastronomic trails that can only be uncovered if you trudged through the streets and lanes like a foodie with a mission.
Well, we made that a little bit easier for you by listing some of the must-try and mouthwatering delicacies from Kochi that will blow your mind with their blast of exquisite flavours.
1. Puttu Kadala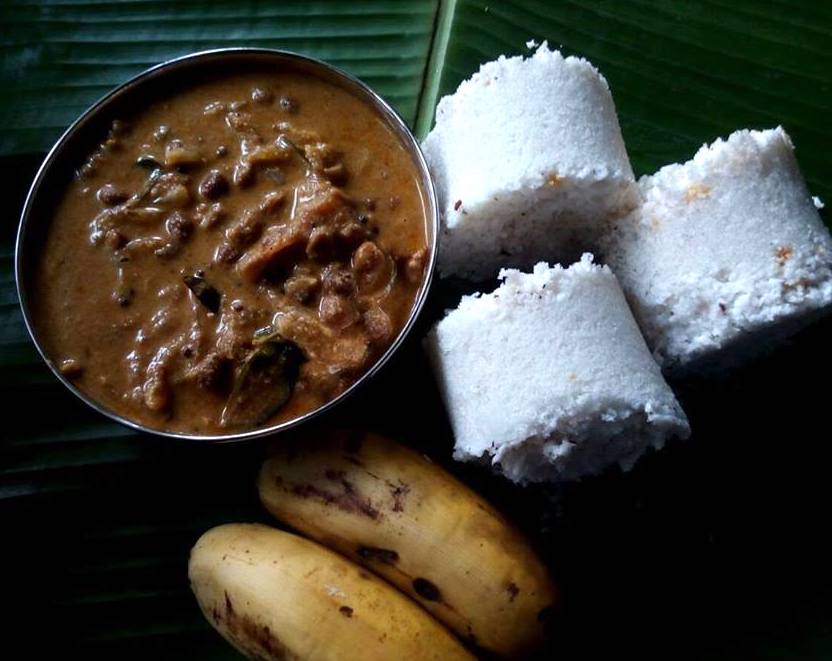 For a Malayali, nothing is more comforting than a piping hot plate of Puttu and Kadala curry for breakfast. A quintessential dish in almost every household in Kerala, Puttu is a preparation of ground rice, layered with coconut shavings (and sometimes banana), and then steamed; while Kadala curry comprises kala chana or black chickpeas cooked in roasted coconut gravy.
Coming to the rescue of those living away from home, restaurants and street vendors across Kochi serve this humble dish in the mornings. This dish has equally become popular among tourists!
2. Pazham Pori and Beef curry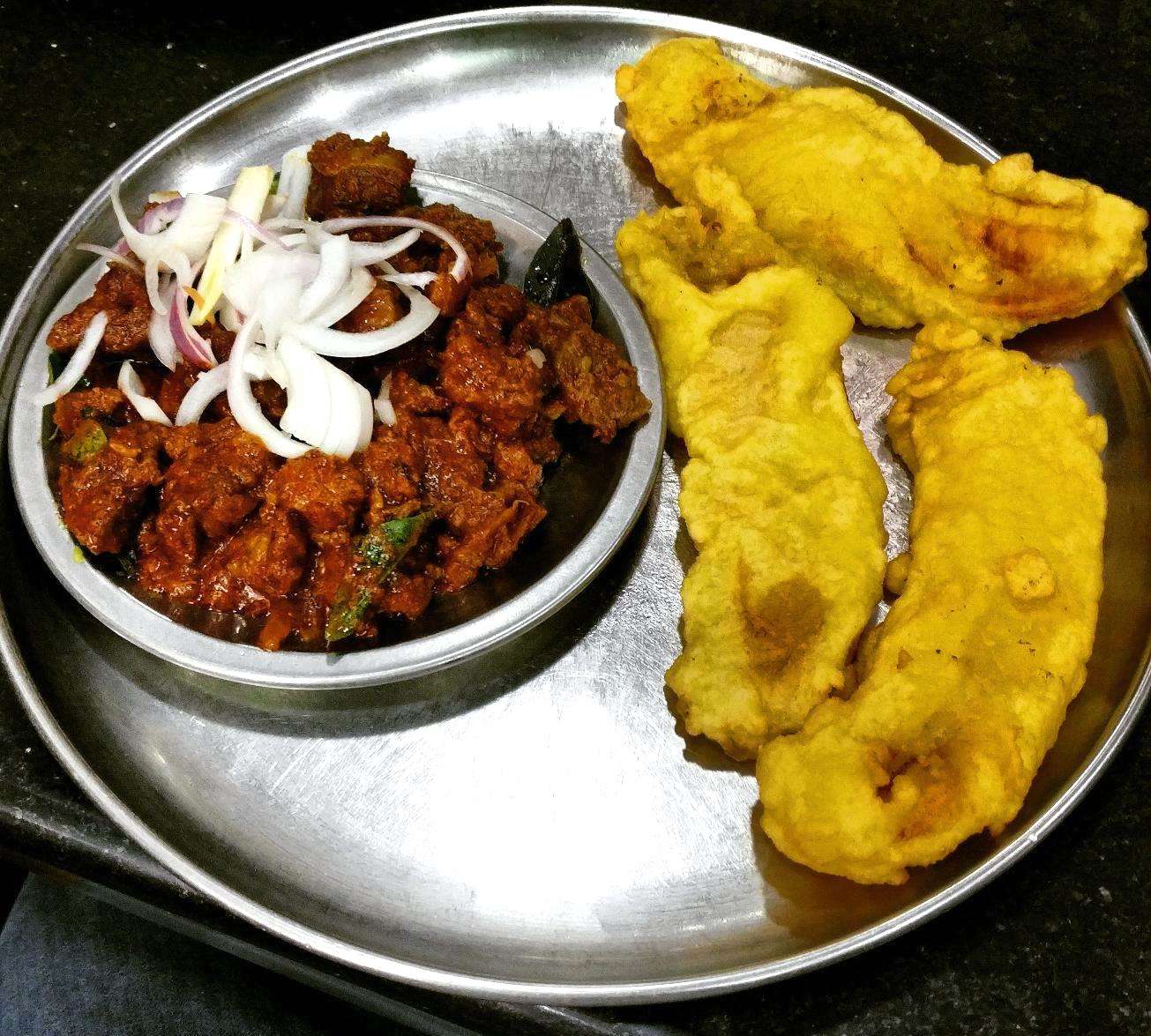 While those who have been to Kerala or have Malayali friends, it is impossible not to have heard of Pazham pori. An equivalent of bhajji, except that this one is made using ripe Nendran bananas, Pazham pori is perhaps the most loved snack in the state, going best with a hot cup of evening tea.
In Kochi, you'll find the fritter being served with an accompaniment that even Malayalis across the state find a bit intriguing—Beef curry!
Not only is this combination unusual, but it is also found only in a particular street shop named Sri Muruga Café. That is if you're able to make your way through the crowds lined up to get their share.
3. Thattu Dosa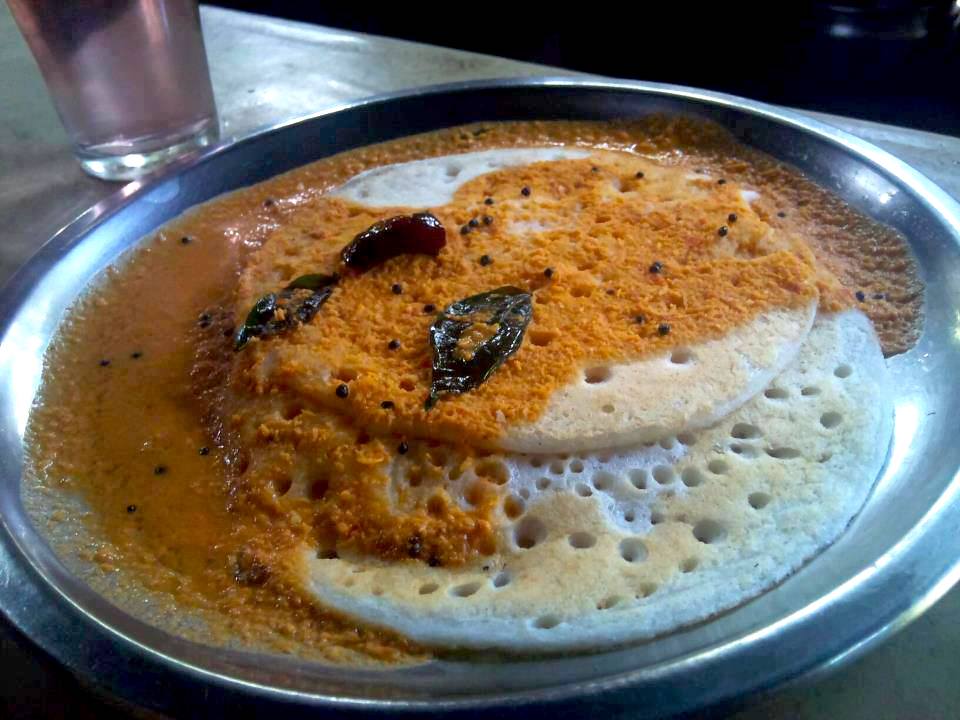 Not your paper-thin variant or the thicker version doused in ghee with masala filling, Thattu dosa is rather thick. But its humility is perhaps what makes it a street favourite—that accompanied with simple chammanthi (chutney) will fill your stomach as well as your heart.
Taking over as a street food delicacy in last few years, you'll find thattu dosas across pushcarts, street shops and even restaurants in Kochi at any time of day.
4. Kulukki Sarbath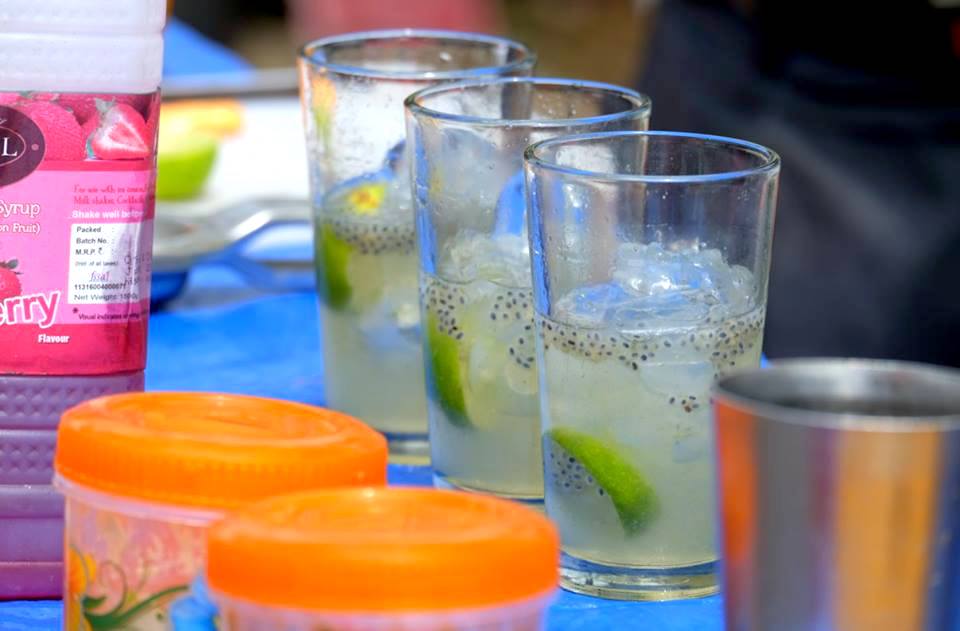 Folks in Kochi can proudly declare that Kulukki Sarbath is their gift to the world. A local lemonade with a twist, the sarbath is filled with khus-khus seeds, served after being vigorously shaken by the seller—often with elaborate gesticulations. In fact, the word "kulukki" in Malayalam means "shaking".
5. Kappa Boti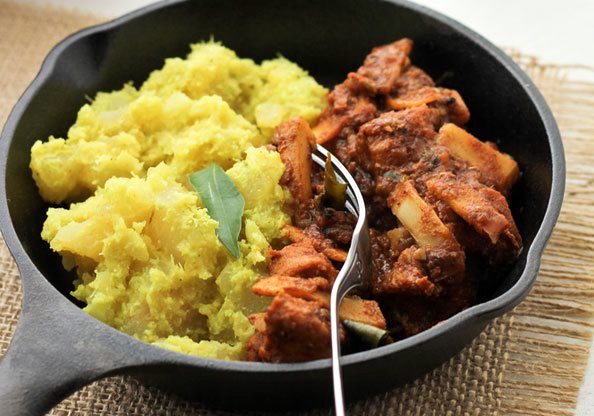 A dish that is originally quite local to Thrissur, the delectable combination of Kappa (mashed tapioca) and Boti (goat's gizzards) is one that will sweep most non-vegetarians off their feet. The dish is so loved in Kochi that you'll find it in most restaurants in the city.
6. Ellum Kappayum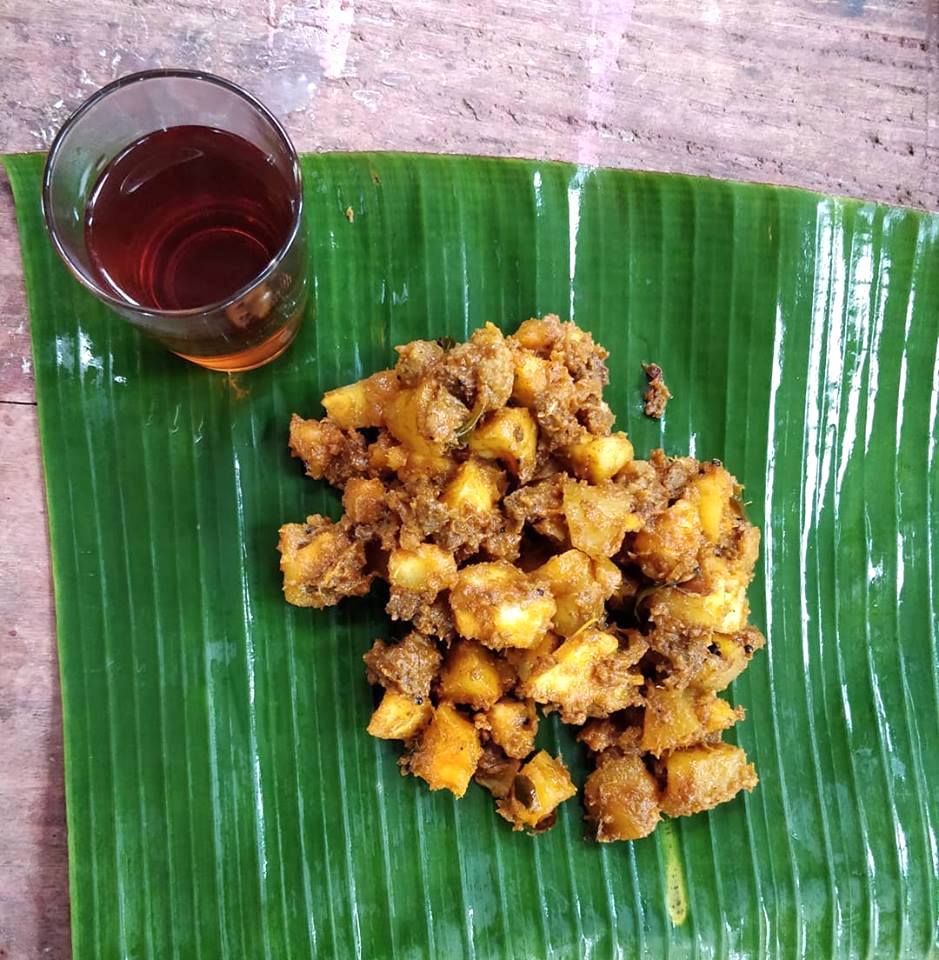 It is strange to find a delicacy that has multiple monikers ranging from Ellum kappayum, Kappa biriyani, and even Asiad! Malayalis love kappa, which by now you'd have learned is tapioca; this dish comprises the unassuming tuber along with yet another food item that folks from God's Own Country can't live without—Beef.
So technically, Ellum Kappayum is made from tapioca and beef rib bones, which is 'ellu' in Malayalam. It is perhaps the only biriyani in the world that is not prepared with rice! This dish is much sought after in Kochi and you must definitely try it!
7. Parotta and Beef Fry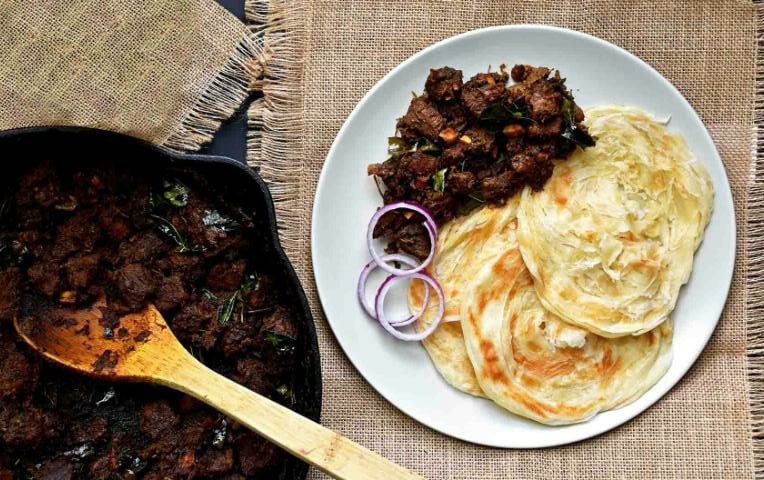 Alright, this one is a straight winner. There are perhaps a few Malayalis in the world who can resist the lure of Parotta and Beef Fry.
Just the way people joke about Butter Chicken being the national bird of Punjab, it wouldn't be wrong to say that the coastal state is smitten with this quintessentially Malayali dish that can easily give any other fast food a tough run for its money.
And such is the love and demand for this dish that you don't need to look for it at all. So, when in Kochi, indulge in a sumptuous and mouth-watering meal of Parotta and Beef fry!
8. Meen Molagita Curry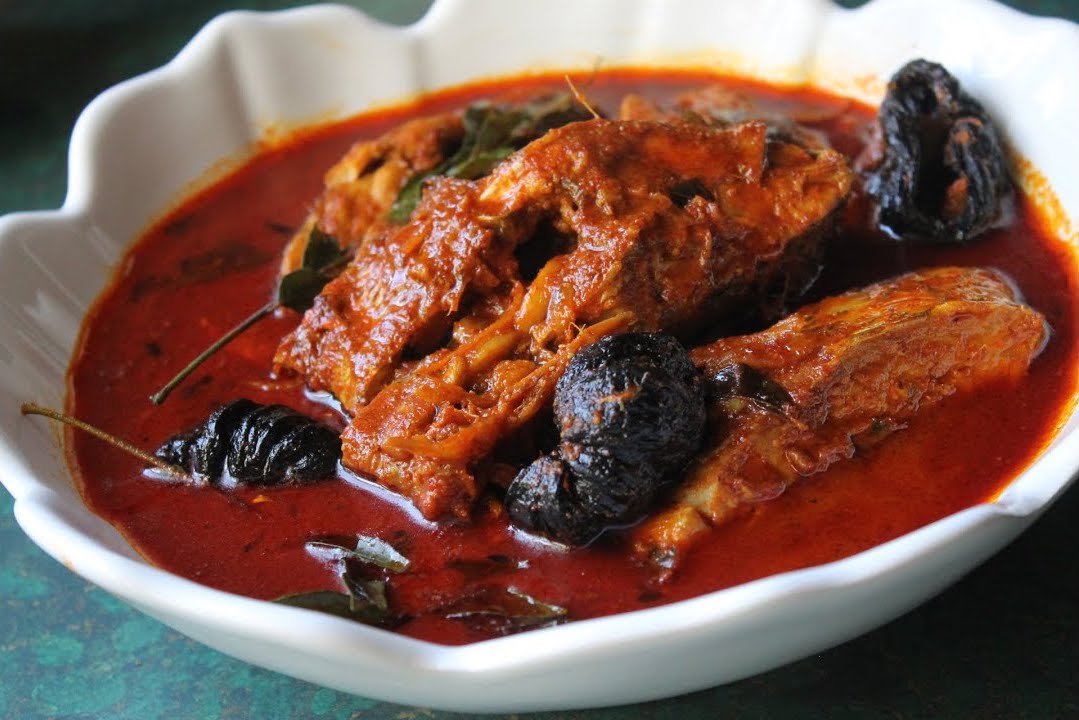 Now this one is for seafood lovers. A hyper-local delicacy that you won't find elsewhere in the world, Meen Molagita curry translates to a fish curry doused in chillies.
In reality, it comprises smoked freshwater fish with chillies and coconut milk. People head to Kochi sometimes for the sole purpose of trying out this dish—such is its flavourful charm.
9. Erachi Pidi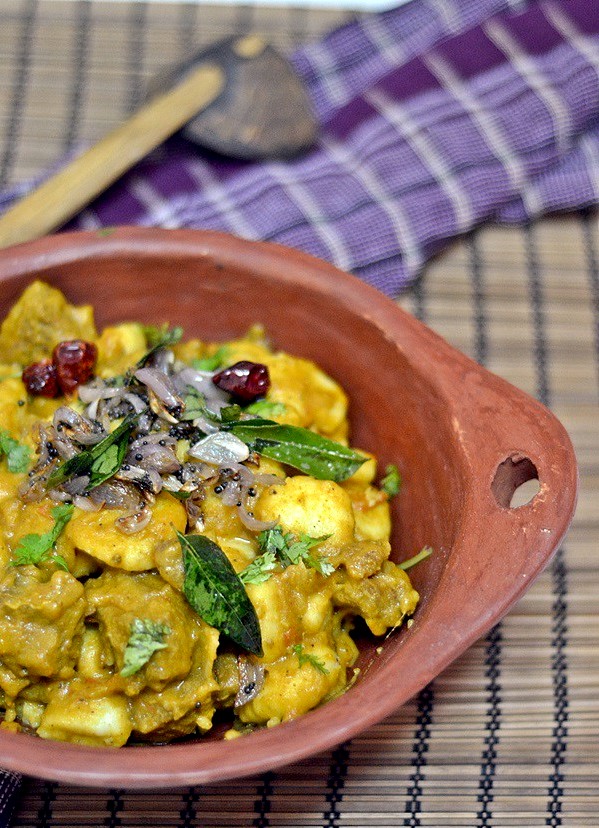 So 'Erachi' in Malayalam is meat, which can vary from mutton to beef, while 'pidi' is a savoury version of rice dumplings from the Malabar region. Together, Erachi Pidi is a delicacy where rice dumplings are dunked in roasted coconut gravy that is high on spice and meat.
Kochi has a variation–muthiya–made by the Kutchi Muslims. High on demand during Eid and a staple for Iftar, this dish is much loved in Kochi that you can have as breakfast, lunch or even dinner!
10. Beef Vindaloo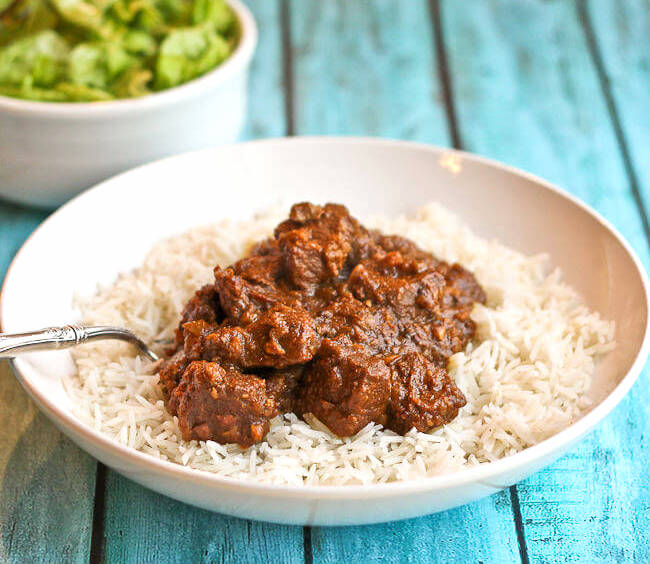 A gift of the Portuguese, Vindaloo is a delectable preparation synonymous with the Goan cuisine than it is with the Kerala spread. But the Beef variation is quite popular with its aromatic and tangy flavours that are irresistible to miss after one has tasted it before.
You can find this dish across most restaurants and street shops.
11. Naadan Biriyani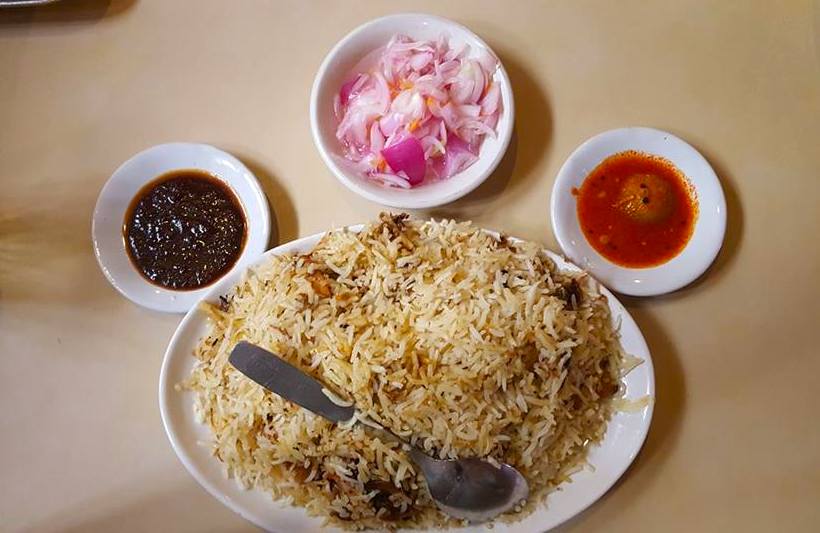 Speaking about best delicacies in Kochi, how can one miss Biriyani—the naadan, or traditional one.
While countless outlets in the city will answer all your Biriyani cravings, we have this quaint yet iconic eatery named Kayees Rahmathulla Hotel in Mattancherry, whose simple, wood-fired preparation, is one that you mustn't miss.
12. Fish Molly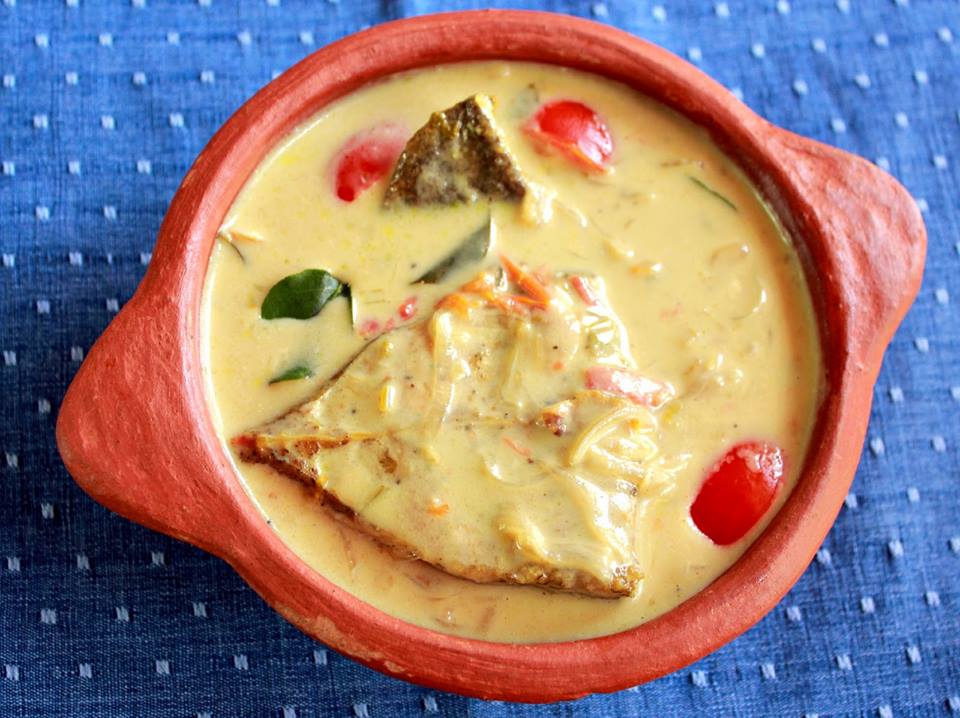 Yet another classic delicacy from Kochi, Fish Molly or fish molee, enjoys quite a fan following across the world. Always on demand by tourists, the versatility of this dish is in its mild flavours, unlike most fish curries in Kerala that are high on spice.
With subtle hints of green chillies and black peppers that are smoothly overpowered by the creamy texture of coconut milk, the fish is cooked to perfection and tastes divine with appam. Any restaurant in Kochi will provide you with this epic delicacy—so do try it out!
13. Breudher Bread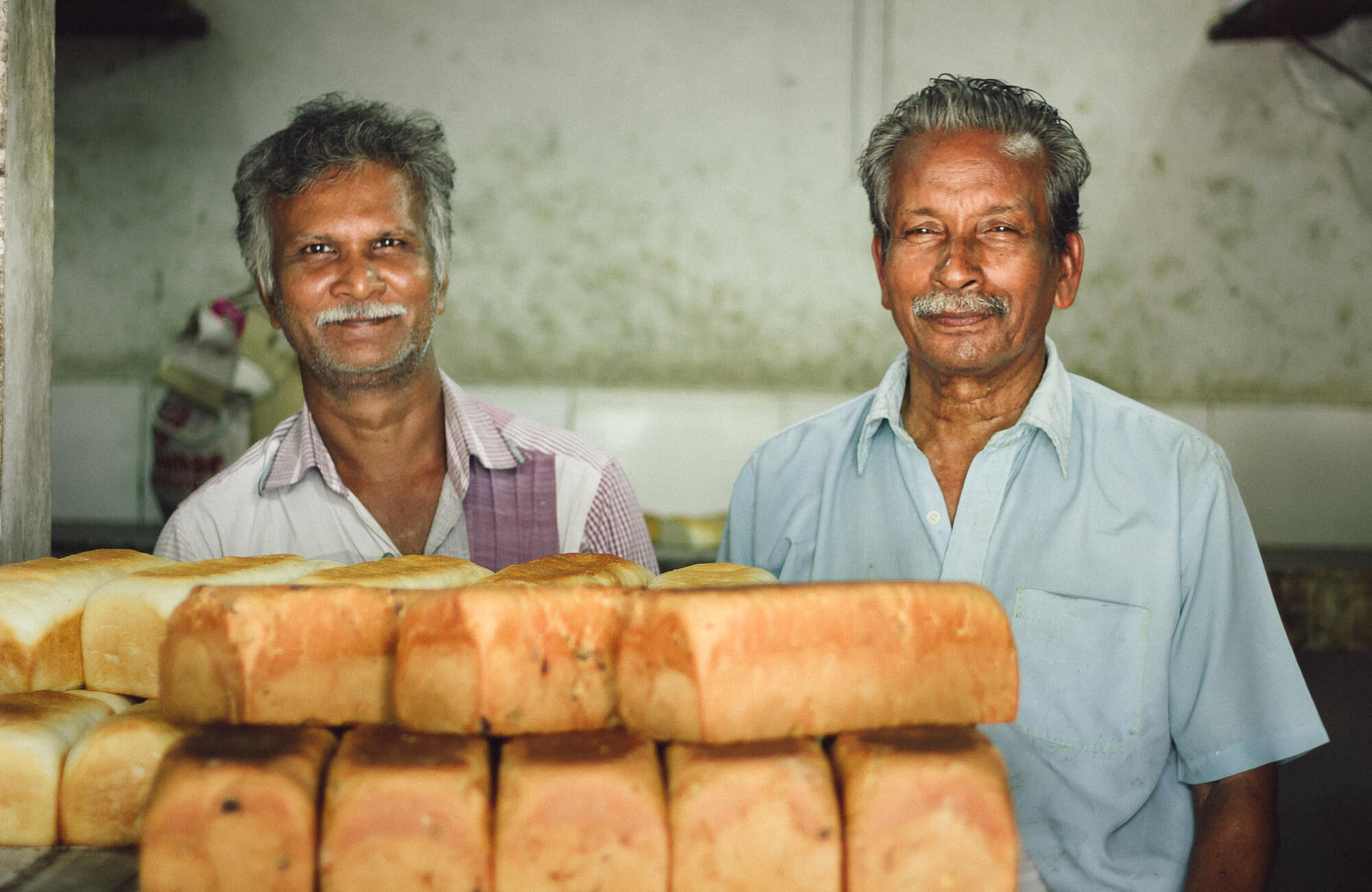 One of the best kept local secrets, the Breudher Bread is a celebrated teatime snack whose origins go back to when trade and cultural exchanges occurred between the Dutch and the coastal state. Very few bakeries continue to serve this bread/cake (the confusion remains owing to its sweet, rich and buttery flavour!) with its authentic touch intact!
A small joint named Quality Bakery at Pattalam Junction in Fort Kochi will give you the best experience of the past and present, wrapped in a bread!
14. Kurukku Kalan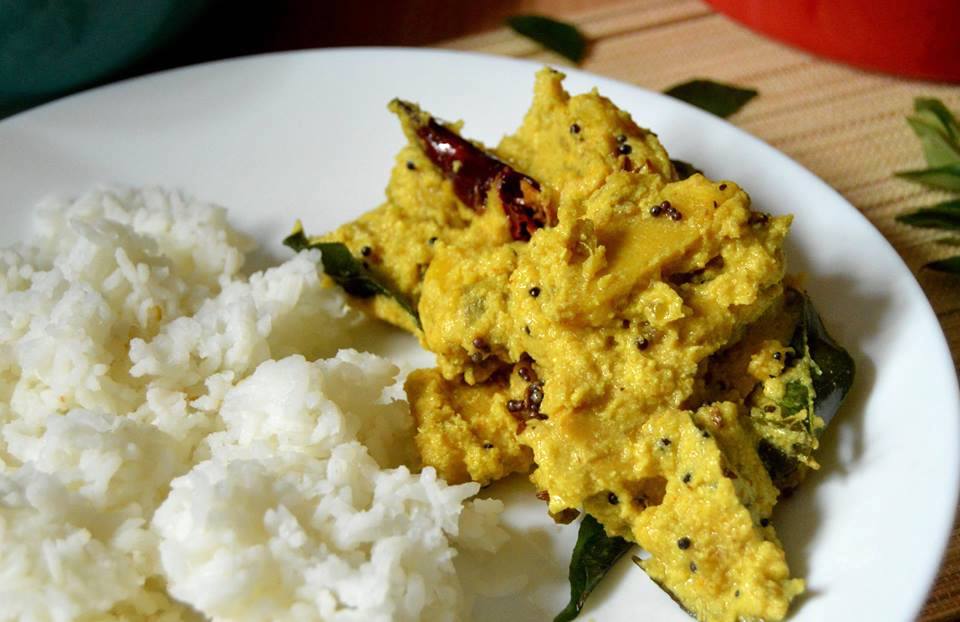 A vegetarian dish that is truly local to Kochi, Kurukku Kalan is made of thick curd and toasted raw banana or yam. An integral part of every Sadhya, this curry can be consumed with hot rice. The expertise with which the curd is infused with a tempered mix of spices and curry leaves makes this a must-try for vegetarians who'd like to indulge in the local meat-free delicacies.
15. Appam and Stew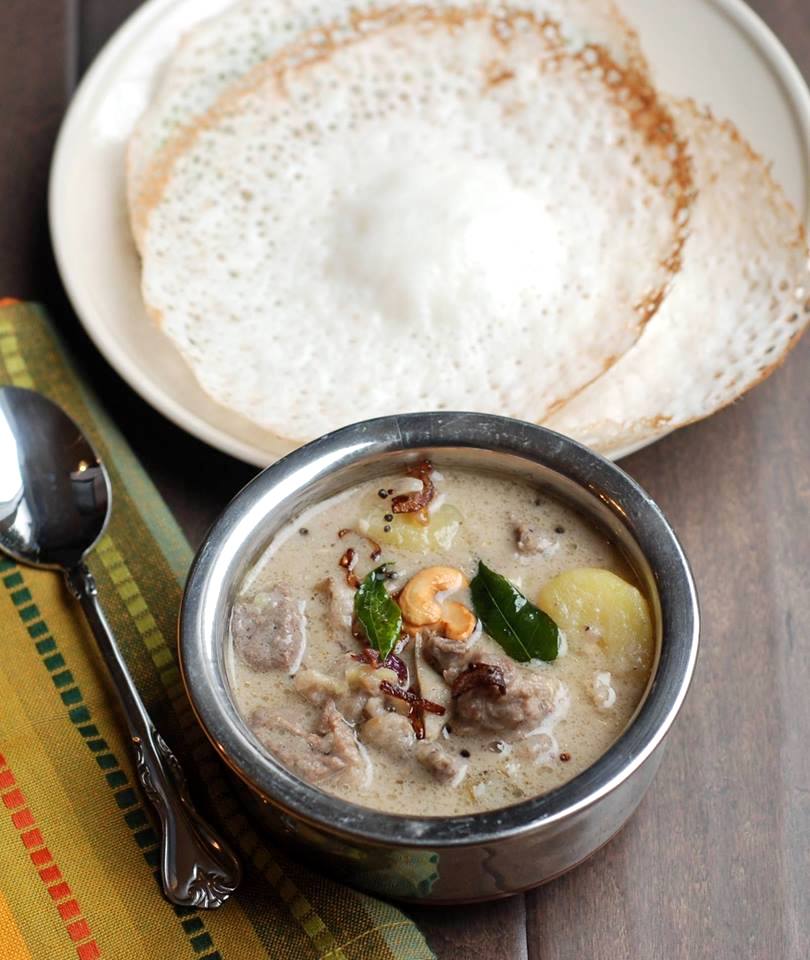 If you were wondering why didn't I mention this earlier, it's because Appam and stew are not just popular in Kerala but across the country as well. Like Puttu and Kadala, this simple preparation is a household staple across the state, where the stew has both vegetarian and non-vegetarian variations.
Cooked in coconut milk and laced with ground black pepper, the vegetable/chicken/mutton stew leaves behind an unforgettable taste that you must definitely try with Appam. And in Kochi, you can find these at every eating joint!
(Edited by Shruti Singhal)
Like this story? Or have something to share?
Write to us: contact@thebetterindia.com
Connect with us on Facebook and Twitter.
We bring stories straight from the heart of India, to inspire millions and create a wave of impact. Our positive movement is growing bigger everyday, and we would love for you to join it.
Please contribute whatever you can, every little penny helps our team in bringing you more stories that support dreams and spread hope.
Tell Us More