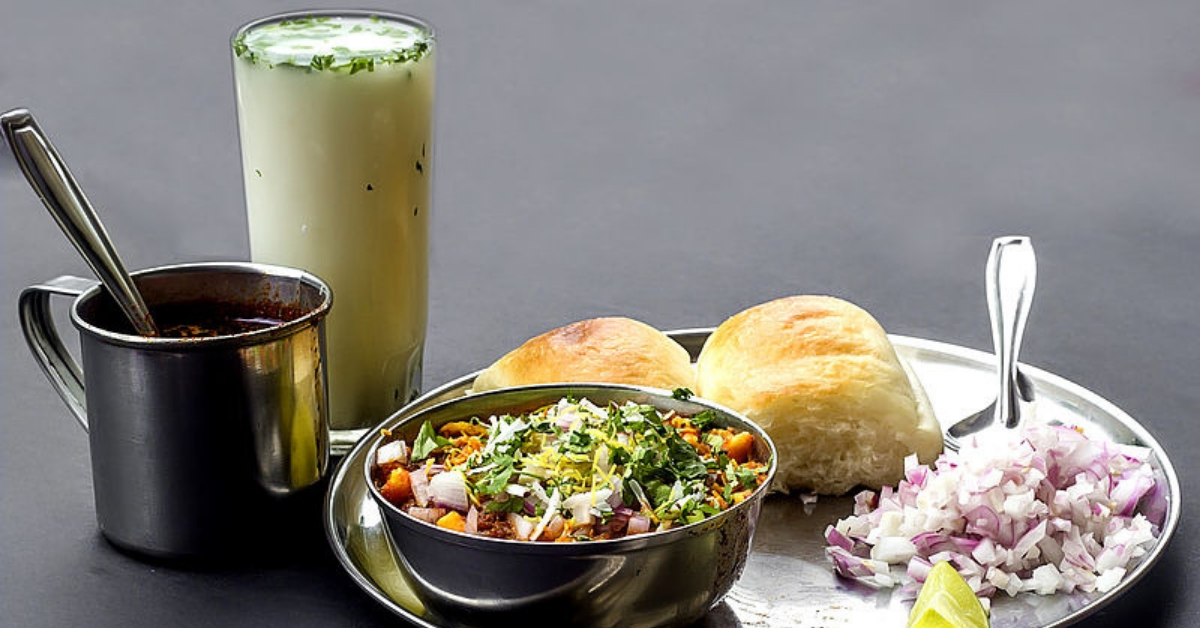 Foodies like me believe in living to eat and not eating to live. No matter which part of the world or school of thought you belong to, you must agree that steaming platefuls of the delicacies of your choice would add instant happiness to the most dreary of days.
"Aadhi potoba, nantar Vithoba"
Whoever came up with this Marathi phrase meaning "food first, God can come later," was either a foodie or perpetually hungry. And we can relate to both.
Foodies like me believe in living to eat and not eating to live. No matter which part of the world or school of thought you belong to, you will agree that steaming platefuls of the delicacies of your choice would add instant happiness to the dreariest of days.
India is truly a haven for the most sumptuous gastronomic delights, and the many cultures that bind it together have lent an exciting twist to its culinary scene. Whether it is Kashmiri, Rajasthani, Punjabi, South Indian (with many varieties within this broad term) or Bengali, India's cuisine is one of the most versatile in the world.
Maharashtrian food doesn't stick to conventions of being too spicy or being on the sweeter side, and tastes depend from region to region within the State.
In Pune, there are some iconic dishes that Punekars like me cannot live without, and here is a list of 12 such dishes, in no particular order:
1. Modak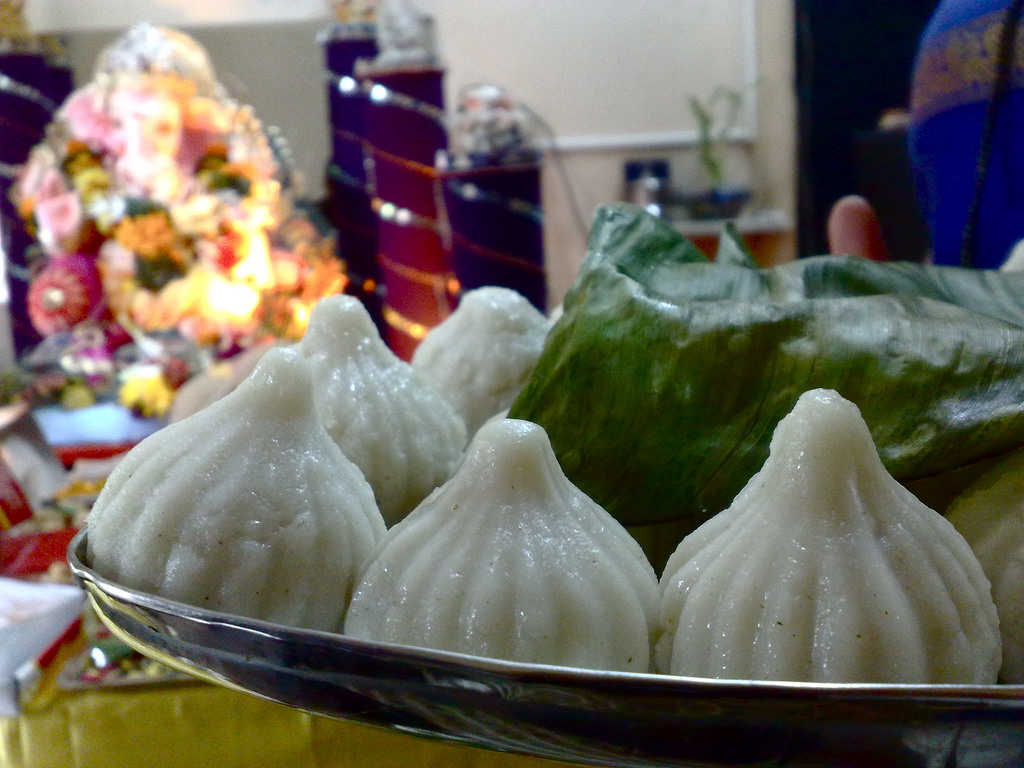 Ganesh Utsav has a special in the hearts of Punekars, and by extension, Maharashtrians, and no Ganesh Chaturthi can be complete without a plate of steaming hot modaks. Perhaps the easiest way to define them in English is to call them dumplings made of rice and wheat flour, stuffed with a mixture of grated coconut and jaggery. A bite of Modak which is fresh out of the pressure cooker, with a stream of warm ghee flowing down its sides, is indescribable.
2. Kaande Pohe (Poha)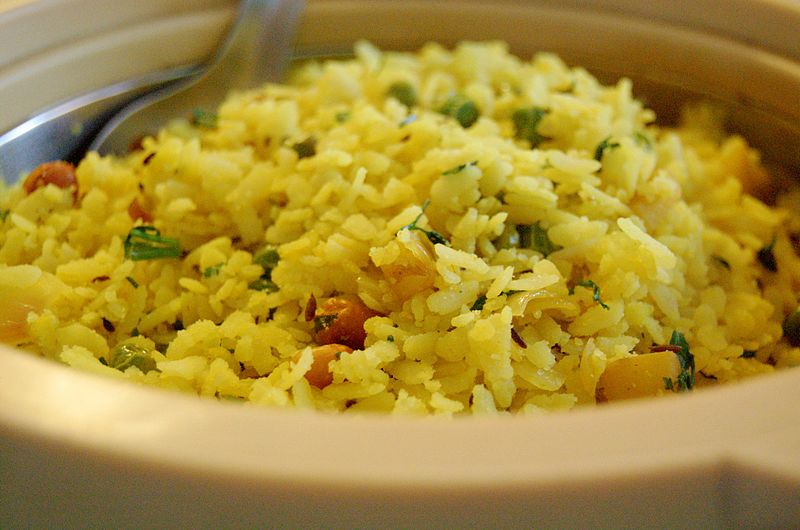 Kande Pohe is a simple dish of rice flakes garnished with coriander, or grated coconut and Punekars cannot imagine beginning their day without Pohe. Often used as a metaphor for an arranged marriage, (traditionally, the girl would cook poha and tea for the prospective groom's family when they first come see her), this dish doesn't need any excuse to be prepared.
It is one of the simplest dishes you could eat for breakfast, and when cooked with peanuts or green peas, this filling food will keep you active and satiated till lunch time.
3. Misal Pav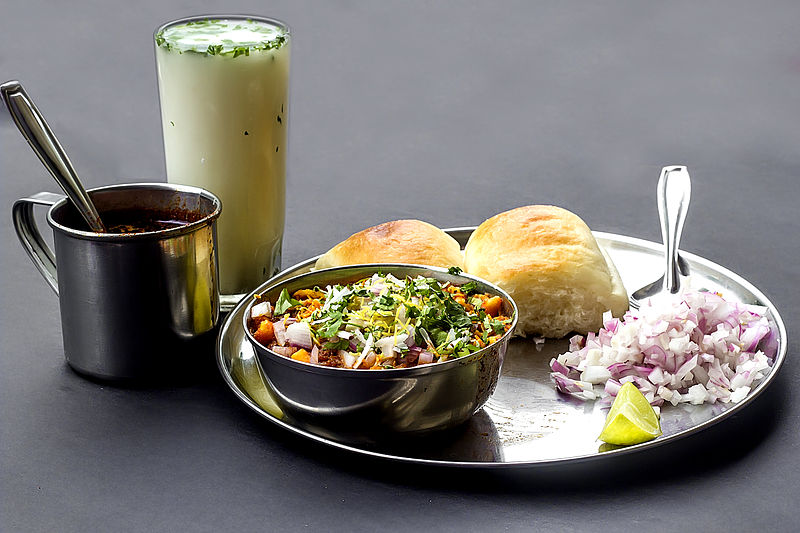 Misal Pav—perhaps the Puneri dish I miss the most in Bengaluru—is a Punekar's preferred choice for breakfast, lunch or as a mid-journey snack. The spicy curry topped with onion, coriander and sev can make anyone's eyes and nose water. But one cannot stop ordering for another "Jodi paav" (a pair of pavs or bread) to eat with it.
Pune's Katakirr, Bedekar and Durga cafés serve delicious Misal pav and if you like your food on the spicier side then go for Misal, and immerse your taste buds in its sizzling heat.
4. Pav Bhaji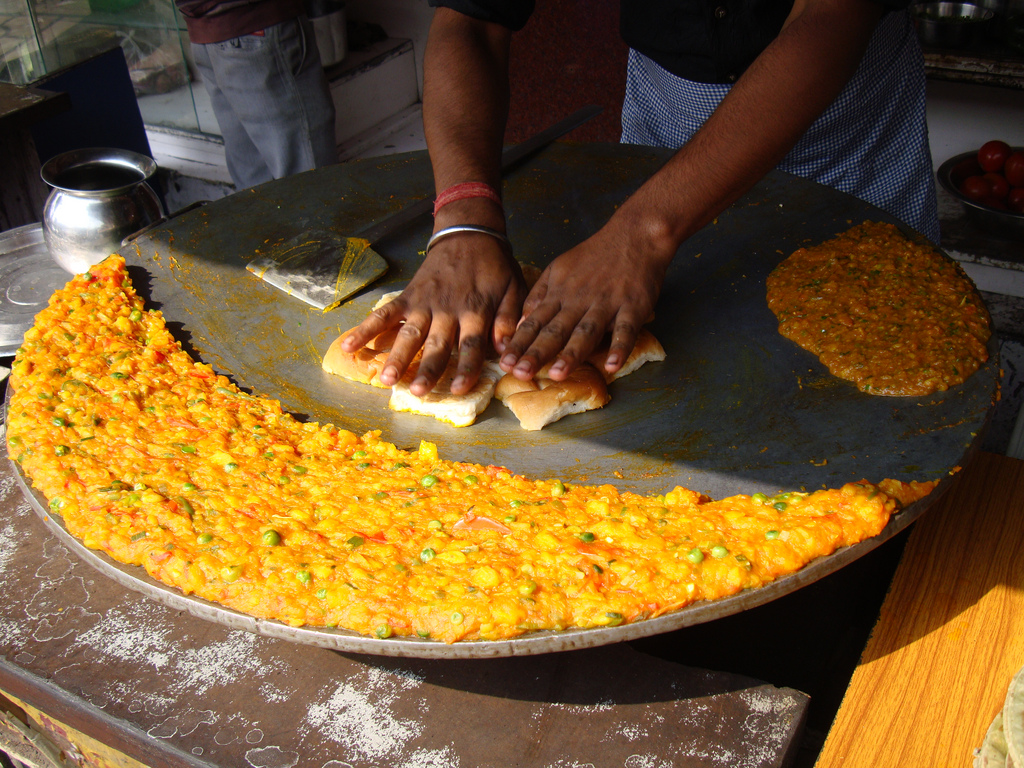 This one is so innately and famously Marathi that it necessitates a separate kitchen in most Pune restaurants. This kitchenette is usually and—quite cunningly—located near the main entrance so that the customers cannot help but get a whiff of the delicious bhaji being cooked in dollops of butter, as soon as they step into the restaurant. The ploy almost always works as people who are a slave to their stomachs—like yours truly—give in to the savoury seductress named Pav Bhaji. And much like the Misal, you keep on ordering jodis of pav till your stomach has to scream—stop with the bread!
5. Varan Bhaat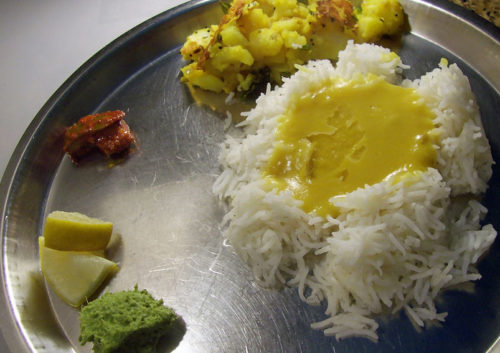 Varan bhat (daal-rice) is comfort food for many, add a dollop of ghee on top, and it just soothes you like a mother's lullaby; nothing is quite as reassuring and comforting. It stands with you in sickness and in health, after heavy or spicy meals or even during those stressful days when your work beats you down, Varan bhaat doesn't question, it understands.
Here too, you can experiment with pickle or lemon, according to your taste. When it comes to the ultimate food with home-cooked feel, nothing can top the satisfaction of the tasty simplicity of Varan, Toop (ghee) and Bhaat.
6. Idli Wada/ Masala Dosa with Sambar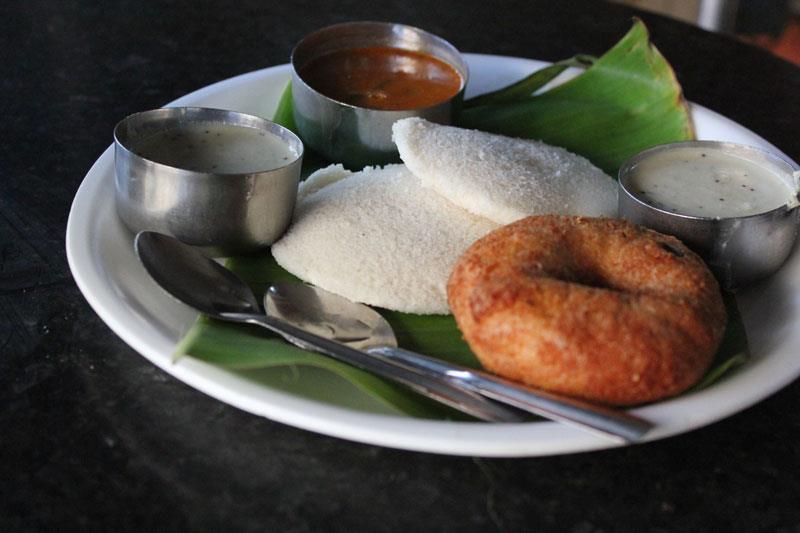 Before anyone can accuse me of cultural appropriation—I accept, this isn't a Maharashtrian dish. Although there are stories of Sambar being originally concocted by Sambhaji, a cousin of the Maratha ruler Shahuji Bhonsle (read the story here), that is not the reason why Pune is gaga over this breakfast dish. We just love a fluffy idli and a crispy dosa to kick start the morning. It is usually the fitness freaks who prefer to chomp down on idli sambar post their morning jog, cycling sessions or a walk on the tekdi (hill). You can always see a constant stream of people walking toward the Vaishali restaurant famous for its idli/wada. But of course, Wadeshwar, Roopali and other local joints are just as beloved.
7. Bun Maska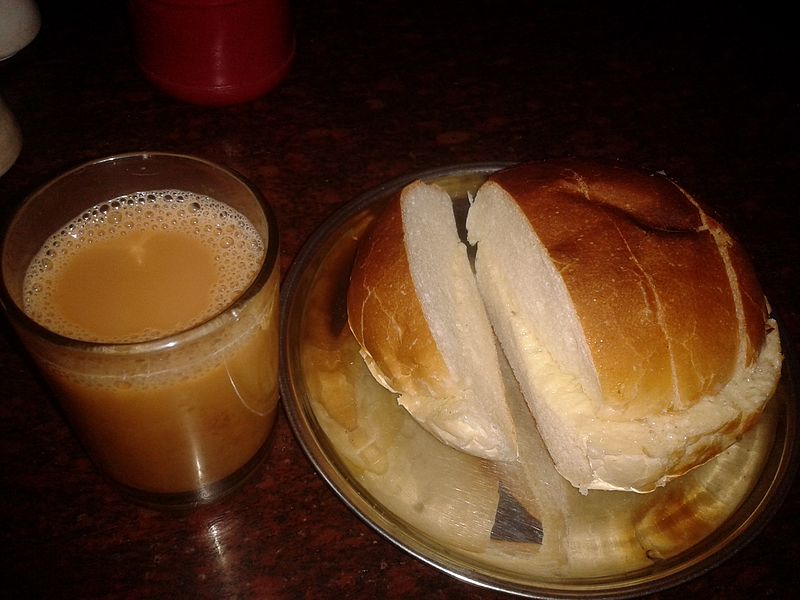 Whoever said that bread and butter is a bland choice for breakfast is kidding themselves. Pune citizens relish a good plate of bun maska (butter). Whether your choice of restaurant is Café Good Luck near FC road or Vohuman on the Boat Club road, the sweet bun smeared with maska and a cup of hot steaming chai is the perfect to-go breakfast you could have. For those who prefer a more substantial first meal of the day, an egg fry or omelette complements the bun maska perfectly.
8. Sabudana Wada or khichdi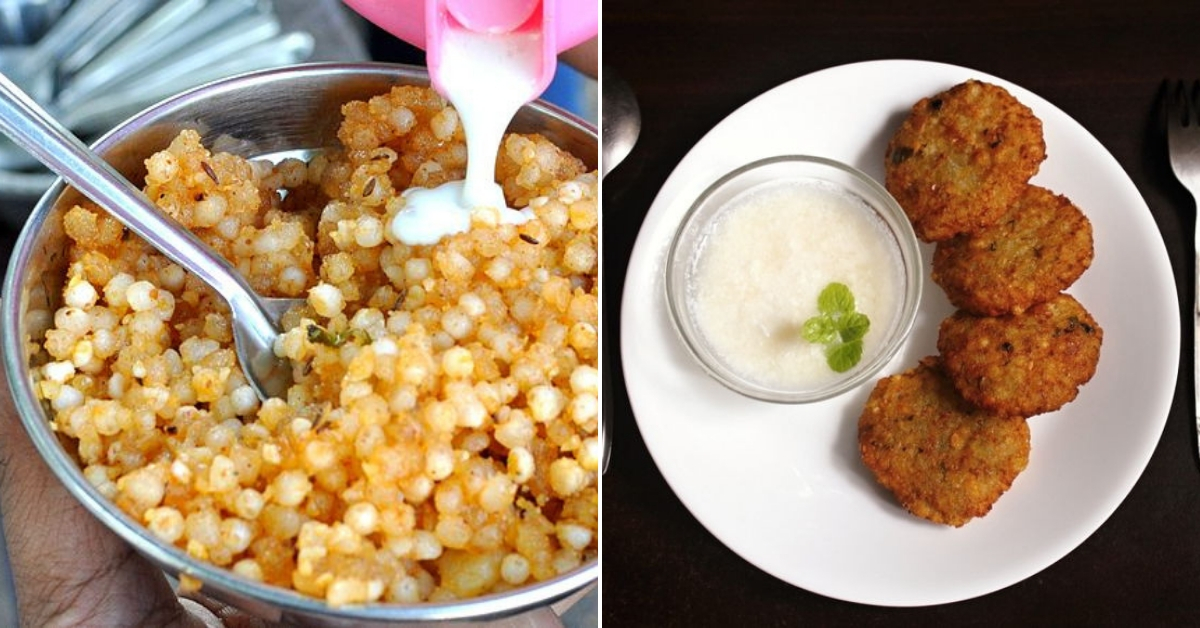 Whether you are on a fast or not, Punekars can never say no to a delicious plate of Sabudana. If you like your food deep-fried, then sabudana wada is the way to go and if you are cutting down on fats then go for sabudana khichdi.
I was surprised to know that it takes just four ingredients to make the Khichdi. Yes, only four! Although, keep in mind that you need to start preparations the night before you plan on cooking it. A bowl full of sabudana—soaked overnight—along with a couple of chillies, a cup of coarsely ground groundnuts, diced potatoes and salt, together, make one of the most delicious breakfasts. Serve it with a bowl of curd, and you have found the key to a Punekar's heart.
---
You may also like: The Perks of Being a Puneri: Why Pune Will Always Be Home, No Matter Where I Go!
---
9. Puran Poli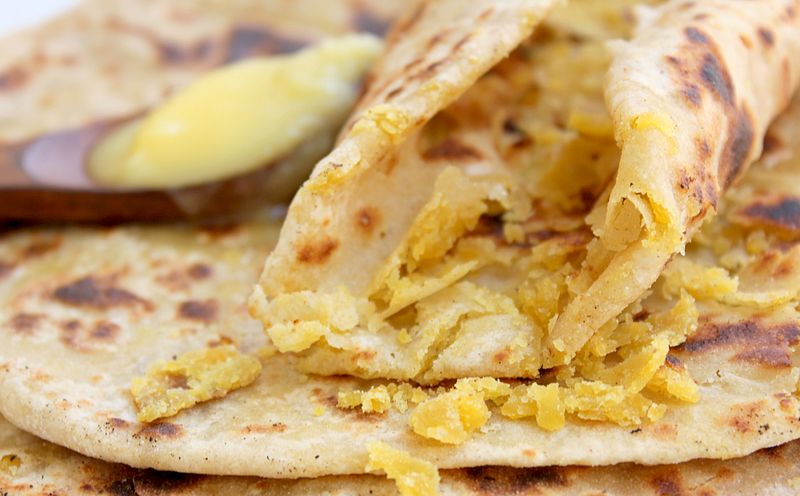 Although this sweet-dish is not a Pune-specific favourite yet our celebrations cannot start or end without it. A chapatti stuffed with a sweet mixture of yellow gram and jaggery, the Puran Poli is the choice of dessert on weddings, festivals and other joyous occasions. Fresh ghee is poured over it to balance its heavy ingredients and if you don't have a sweet tooth, then dip it in a bowl of aamti (a form of Marathi daal).
Known as Holige in Karnataka, Vedmi in Gujarat, Bakshalu in Telangana and Boli in Kerala, if Puran Poli has a loyal fan following in several parts of India then why should Punekars be left behind?
10. Bhurji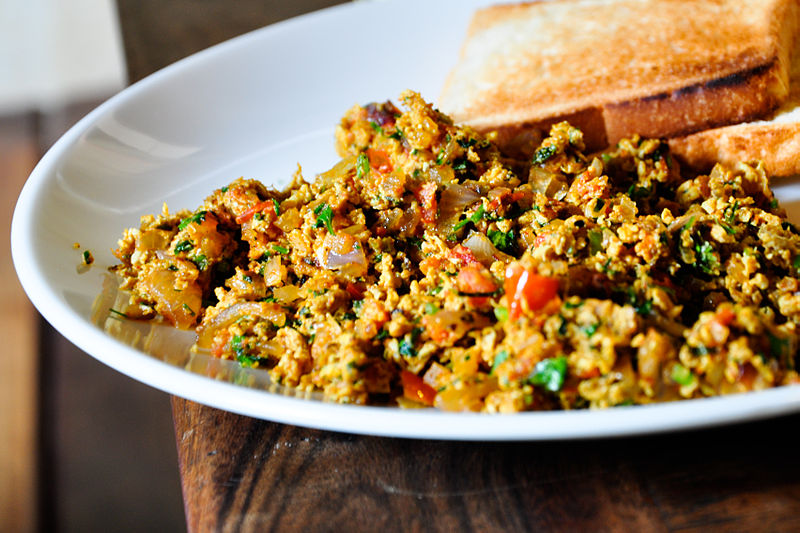 If you don't or can't cook Anda Bhurji at home, no worries—have a plate at one of the omnipresent hand-carts in Pune. I remember that in my childhood, my parents would take me to a stall in the Deccan area in Pune. It was usually on a Saturday night when my mother would be too bored to cook, and we wanted something simple yet delicious. We would park the car near the stall, arrange a picnic of sorts on the car's bonnet and have one of the most delicious dinners in the world.
Scrambled eggs might be a breakfast dish relished by the westerners, but it will never have the spicy charm of a Puneri Anda Bhurji
---
You may also like: Not Just Rolls & Roshogolla: 10 Delectable Dishes Kolkata Folks Will Vouch For!
---
11. Vadapav, Kachchi Dabeli and Pani Puri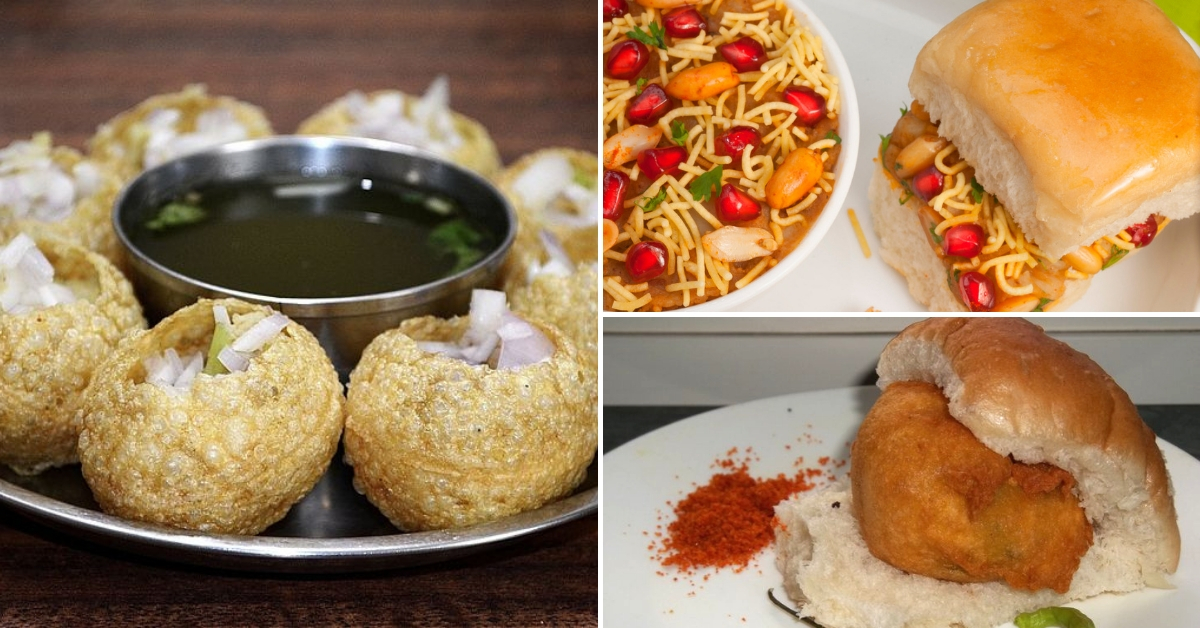 The three most popular street foods of Pune—Vadapav, Kachchi Dabeli and Pani Puri are a league of their own. You can buy these filling and tasty treats for as little as Rs 20 each, and Punekars are just crazy about them.
If it is pouring in Pune and you ask a Punekar what they want to snack on, pat would come the reply, Vadapav, bhaji ni chaha (Vadapav, fritters and tea). If they prefer a milder snack, then Kachchi Dabeli (a Gujarati dish that has found a strong fan following in Pune) would be their first choice. But Pani Puri is everyone's constant favourite.
We make Pani Puri a little differently, using ragda (used in chaat) instead of potato. Not everyone is fond of this variety, but hey, Punekars love it and wouldn't change it for the world.
12. SPDP (Sev-Potato-Dahi-Puri)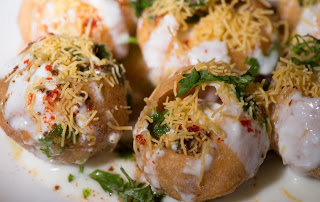 Yes. We call it SPDP, and we love it! Sev-Potato-Dahi- Puri is a one-of-its-kind Pune delicacy. A combination of Dahi Puri and Ragda puri, this dish is like two meals in one. Its name—SPDP—is a bit of a mystery for everyone. Even Punekar's are confused as to what the actual name is, and you may find college students debating about the "actual" name over a plate of this chat dish.
But what's in a name, as Shakespeare said. All that matters is what's on your plate.
(Edited By Saiqua Sultan)
Like this story? Or have something to share? Write to us: contact@thebetterindia.com, or connect with us on Facebook and Twitter.
Tell Us More
We bring stories straight from the heart of India, to inspire millions and create a wave of impact. Our positive movement is growing bigger everyday, and we would love for you to join it.
Please contribute whatever you can, every little penny helps our team in bringing you more stories that support dreams and spread hope.