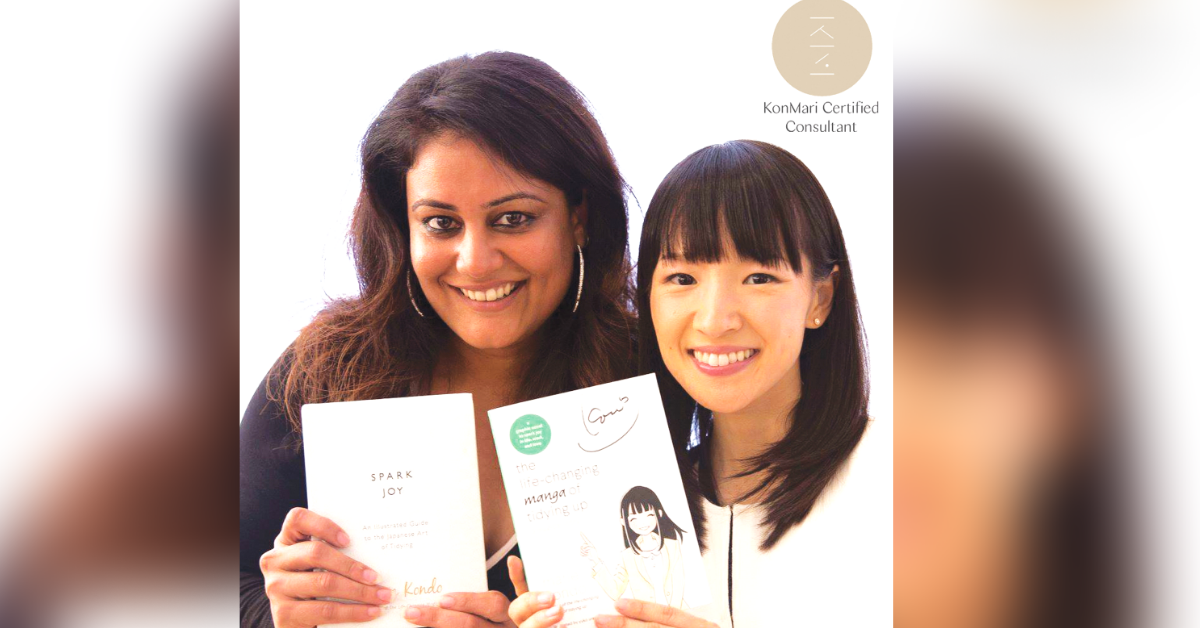 Wondering how to keep the clutter out? Gayatri Gandhi's simple tips will make it easy for you to decide what to keep and what to get rid of!
Here's something for you to do – spend the next two minutes looking around the room you are in right now, take in everything that is in it. Now try and mentally make a pile of all the things that you feel are cluttering up the area. Finally, imagine the room sans all those things.
Before I sat down to write this piece, I did this little exercise at my writing desk, and the results look good – the clutter is less around me, and suddenly there is more space.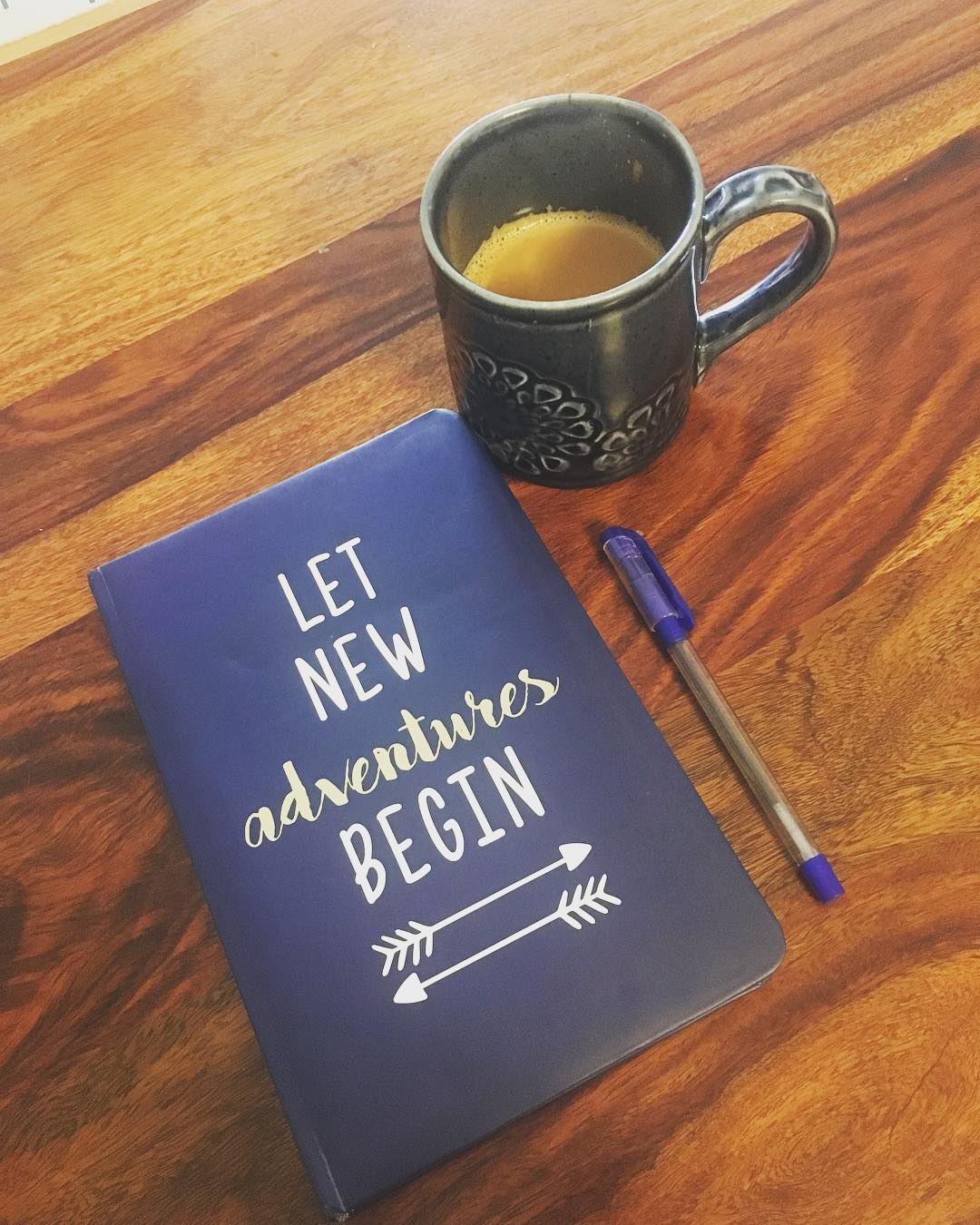 This exercise is the first step in de-cluttering your space using The KonMari Method. This Method, espoused by Marie Kondo, can best be described as a de-cluttering philosophy. With the Netflix series called 'Tidying up with Marie Kondo' catching everyone's attention, Kondo's philosophy seems to have become the talk of the town.
In this article I am in conversation with Gayatri Gandhi, India's first and only certified KonMari consultant, who speaks to me about what the method means, why she got into it, how it has changed not just her life but of her clients' as well, and some tips that you could start with right away!
India's only KonMari Consultant
A media professional who spent a decade working with Discovery Networks India, Gayatri was on a sabbatical when she chanced upon the book – The Life-Changing Magic of Tidying Up by Marie Kondo.
"I have always been a fairly organised person. That was why I picked the book up, and given that I was on a sabbatical, I decided to try and implement the technique into my own life. I saw a lot of changes that followed with the de-cluttering I did," she says.
Gayatri felt a lot of negative and blocked energy leave with the de-cluttering that she did. "A couple of projects of my husband were stuck, and I started seeing how they things slowly started to fall in place. That was the time when I saw a direct connection between the clutter in our homes and how our own lives sometimes get."
The Essence of The KonMari Method
The core idea is that clutter takes up a lot of your living space and blocks energy flows; and by de-cluttering this space, you, in essence, de-clutter yourself – allowing more room for your thoughts, ideas and energies to flow.
Marie Kondo began her tidying-consultant business when she was all of 19 years of age and a student in Tokyo.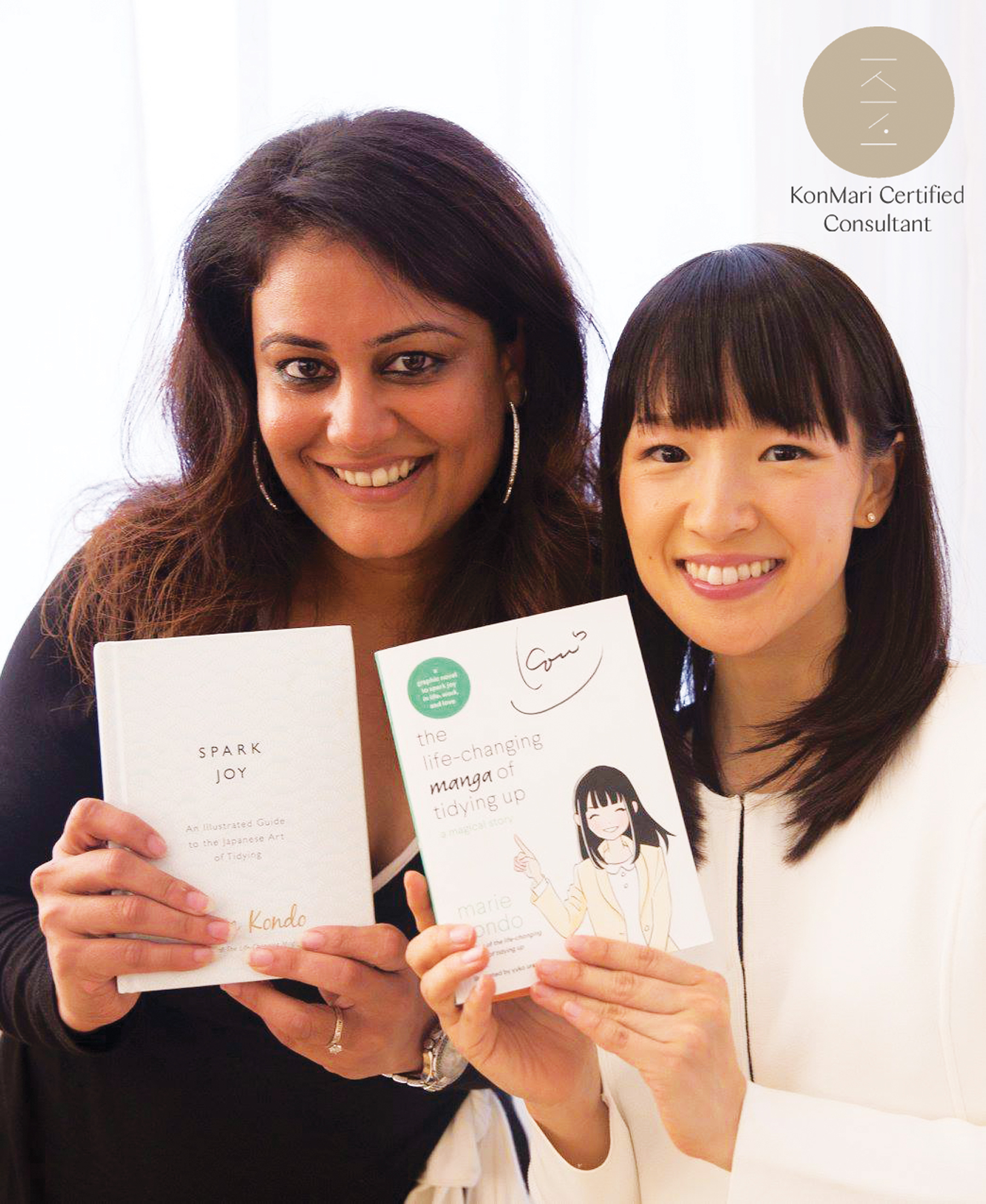 Since then, she has gone on to pen New York Times #1 best-selling book, The Life-Changing Magic of Tidying Up, featured in various magazines and also found mention in Time Magazine's list of the 100 most influential people in the world (2015).
She says, "Keep only those things that speak to the heart, and discard items that no longer spark joy. Thank them for their service – then let them go."
Gayatri's real-life experiences
Since she started working in August 2017, Gayatri has helped about 20 families across India.
Gayatri's first client was from Mumbai, and she recollects what it was like to work with them.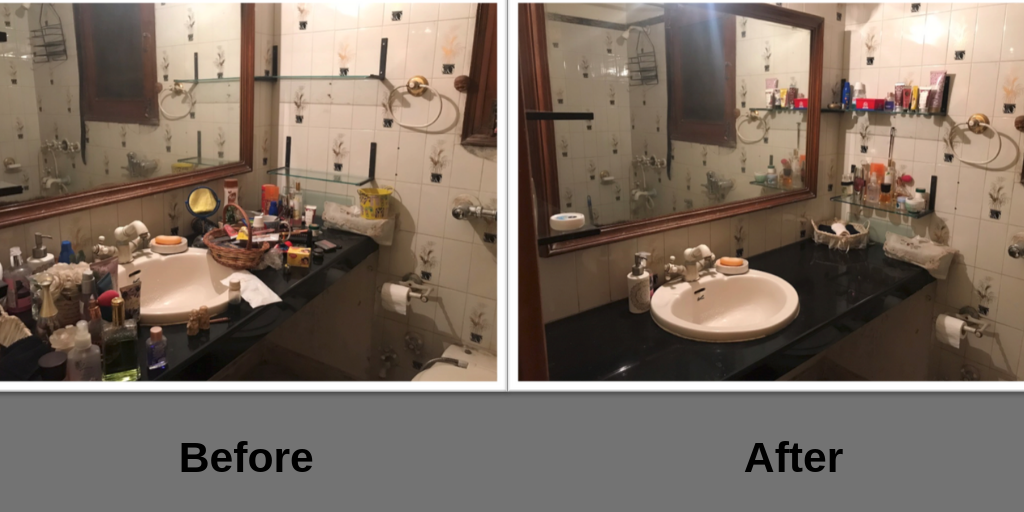 "It was a family of four—a couple and their kids. It was the lady who had reached out to me. They were primarily looking to make more space at home given that they had two small kids and needed more space for their things."
She goes on, "It was an interesting journey. I spent about 20 hours with them for over two months! One of the changes I noticed was how, when we started, the lady used to hate packing, but after we were finished with her de-cluttering festival, she sent a picture of her suitcase (just half full!) and mentioned to me how easy it became for her to pack and travel!"
While these are small changes, Gayatri feels that they bring about immense joy in one's life.
De-cluttering leading to a positive change
Speaking about one of her clients who was living with a severe case of Obsessive Compulsive Disorder (OCD), Gayatri said that the client contacted her after she read about The KonMari Method. While Gayatri spent 50 hours helping her client de-clutter her life, she says that one of the most satisfying outcomes of this exercise was that the client recognised her OCD and registered herself for therapy.
She feels overwhelmed with the messages she receives not only from the client but also from her family, thanking her for the difference she helped make in the client's life.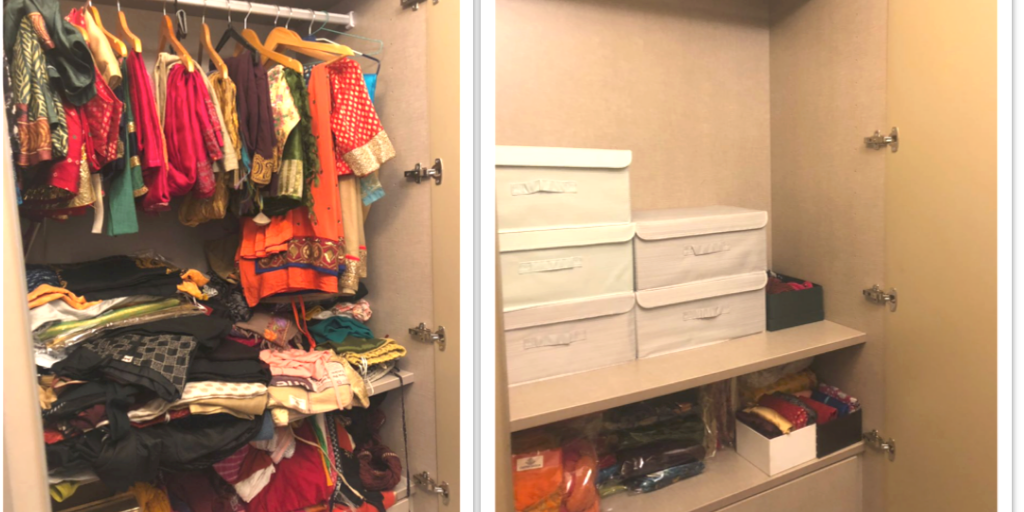 "Helping her was when I realised that The KonMari Method both helps people physically de-clutter, and changes one's life in ways that one cannot even imagine," she concludes.
Tips for you to start right away!
1. Indulge in daily tidying up
Once you reach home from work and are tired, do not start tidying up. Always take on the task of tidying up when you are well-rested and in the right frame of mind. That way, you will be conscious of what you are doing.
2. Try and store things vertically
Gayatri says that whether it is clothes, books, or kitchenware (cutlery), storing things vertically, instead of piling them one on top of the other, helps. This way, everything becomes more accessible and also visible. Stacking things one on top of the other will make them stay there.
3. Be mindful of online shopping
Given the ease with which we can shop online, we sometimes forget how much we end up buying. Gayatri suggests that if you need to make a purchase, go to the store, touch and feel the item you want to buy. If you still feel the need to buy it then go ahead and make the purchase.
How to get in touch with Gayatri
Gayatri has started her own company called Joy Factory based in Gurugram. She has adopted her home-grown method that she calls C2S2 to help de-clutter homes and spaces:
a) Collect
b) Chose
c) Scrap
d) Store
"The endeavour is always to ensure that the client is happy by the method."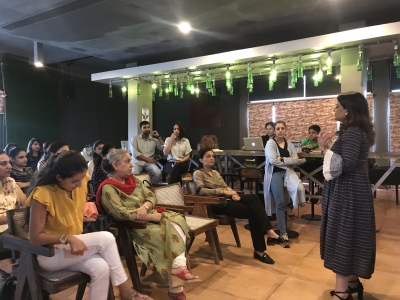 "If a client wants to keep a particular item or items, then we will respect that. There might, for example, be someone who wishes to keep 30 pairs of jeans. While I may not see the logic in it, if the client is convinced of it, then so be it," she says.
Gayatri charges anywhere between Rs 2500 to Rs 3000 for an hour of consultation, and you can contact via her website.
(Edited by Saiqua Sultan)
---
You May Also Like: Meet the Man Who Has Cleared Almost 4,00,000 Kgs of Waste from the Himalayas!
---
Like this story? Or have something to share?
Write to us: contact@thebetterindia.com
Connect with us on Facebook and Twitter.
We bring stories straight from the heart of India, to inspire millions and create a wave of impact. Our positive movement is growing bigger everyday, and we would love for you to join it.
Please contribute whatever you can, every little penny helps our team in bringing you more stories that support dreams and spread hope.