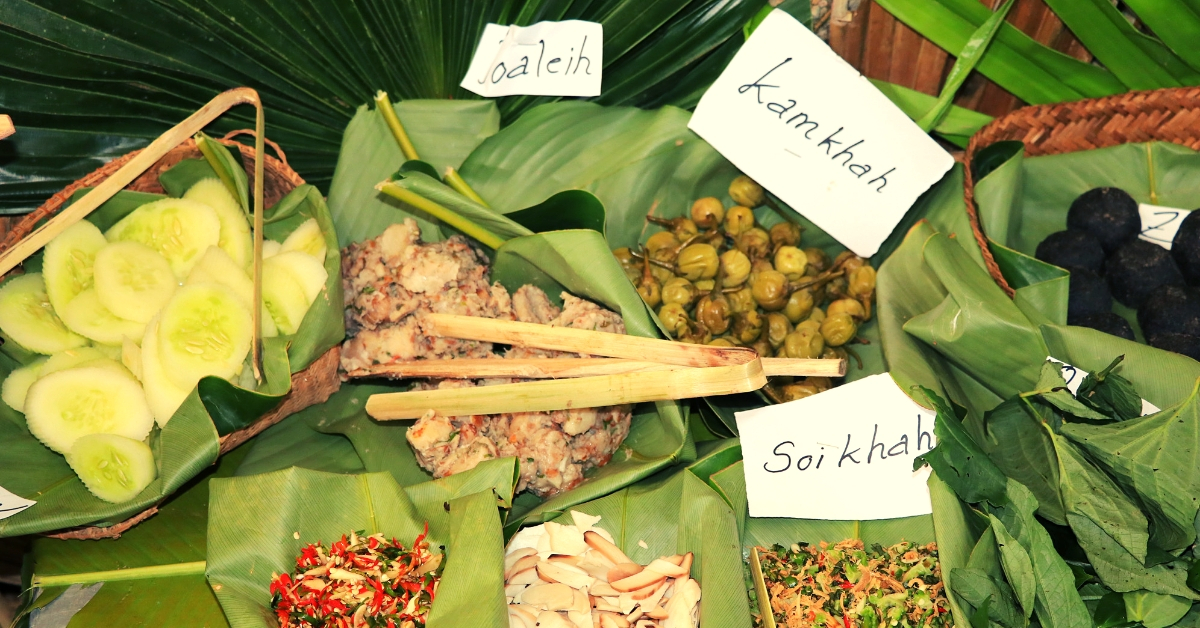 If the Konyaks can serve a sumptuous feast to hundreds without generating any non-biodegradable waste, then why can't we?
The Mon district, which lies in the northernmost reaches of Nagaland bordering Myanmar, is home to the Konyak Nagas.
This is a tribe whose members once adorned distinctive facial tattoos and were feared for their practice of headhunting—decapitating members of rival tribes.
"The Konyak belief was that the skull of a person has all the soul force of that being. This soul force is strongly affiliated with prosperity and fertility and is used for the benefit of the village, personal life, and crops," explains Phejin Konyak, in a book titled 'The Konyaks: Last of the Tattooed Headhunters.'
All that began to change in the 1870s with the arrival of British missionaries.
By 1935, the British banned headhunting and began actively discouraging their ancient customs and traditions. Eventually, by the 1960s, even their distinctive tattooing practices began to fade away.
Today, Mon is considered to be one of the most "backward" districts in India with infrastructure in a pitiable state and connectivity concerns galore.
Yes, in the conventional sense of the word, the district is "backward"—poor infrastructure, connectivity and literacy levels below 60%.
However, Vrinda Shukla, the Sub-Divisional Police Officer, stationed in Mon district for the past year, has a rather distinctive story to tell about the Konyak Nagas after witnessing 'Lao-ong Mo,' a significant festival celebrated after the completion of harvest.
It is traditionally observed by every Konyak household around late September.
In a recent column for The Indian Express, the IPS officer articulated why the Konyak Nagas have questioned her ideas of 'modernity' and 'progress.'
Typically, all societies, tribal or otherwise, have two festivals a year pertaining to the sowing of the crops and harvesting.
For the Konyak Nagas, Aoling (Aoleang Monyu) is a festival held in the first week of April, when the rice crop is planted. The festival celebrates the arrival of spring, and the people pray for a good outcome of the upcoming harvest.
'Lao-ong Mo' is celebrated after the completion of harvest.
"Every family celebrates it on their own scale, but the festival I attended was conducted at the district headquarters by the Women's Union and Konyak Students' Union. This was a massive district-wide celebration of the festival," says Vrinda, in a conversation with The Better India.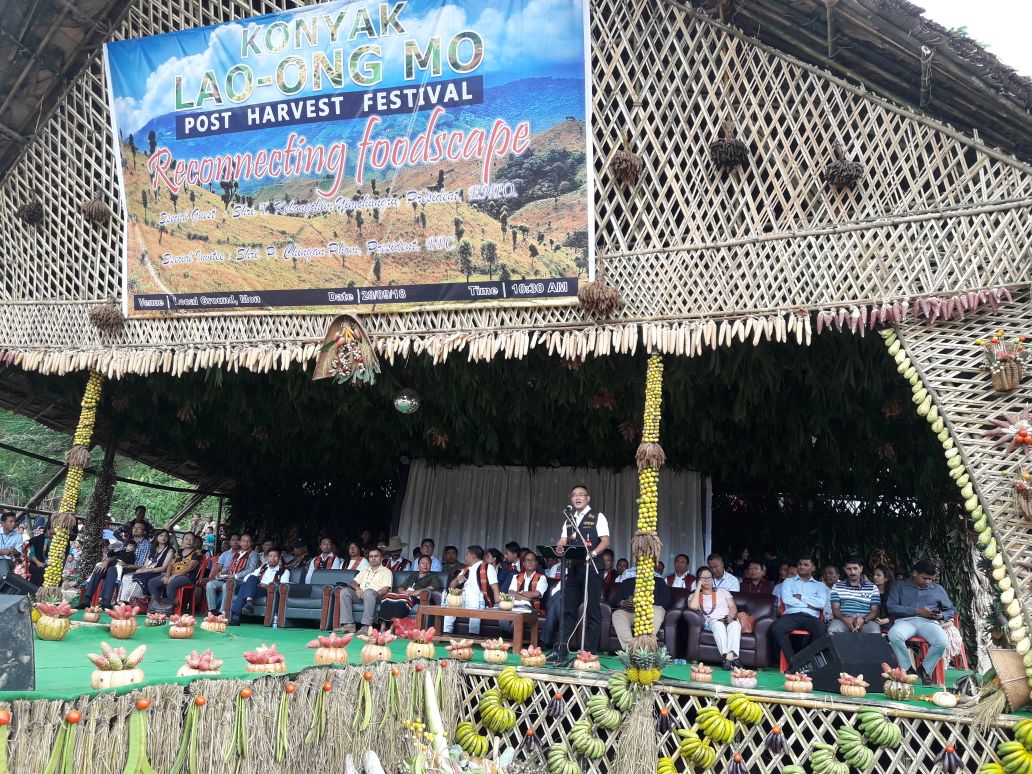 "At this particular feast, I got to see and taste things I had never seen before. There were at least ten different forms of rice—all of them different in colour and texture. Similarly, I had the chance to partake in various kinds of millets in different shades—red, yellow and greenish," she adds.
Mon is very famous for its yams. It produces the best yams in all of Nagaland, according to her.
"The organisers there made this absolutely delicious yam curry with an array of different meats in it. This is the speciality that goes with rice and millets. All sorts of fresh leaves are steamed and eaten. You will also find vegetables like pumpkin, squash, and other meat-related items made of beef. It's a very colourful cuisine," she says.
Remarkably, Vrinda describes the festivities she partook as 100% biodegradable. Even the extensive decorations set up were 100% plastic free. They only use bamboo and fresh produce for the decoration.
"It was stunning and breathtaking. We eat with the hands there, so there is very little question of cutlery, but they did have these trays that were made of bamboo. So, they were just like shallow plates. They use fresh green leaves extensively for packing and lining the plates.
They were beautifully lined. You barely had to upturn the tray into a large waste bin made of bamboo. The waste fell into the bin as a neat little packet with all the waste food secured inside, without any of it dirtying the tray, and without the cleaner having to touch any leftovers. The trays were being collected for sunning and reuse," said Vrinda.
She also mentioned that the plates were made of bamboo, and the cups were carved out of bamboo stems. Barely any tissue paper was used because fresh water is freely available.
"Moreover, they have a wonderful mechanism of setting up piped water supply. They create various outlets for washing hands. That entire piped system is also made of bamboo," she adds.
Speaking to the members of the Women's Union, Vrinda found out that the attempt is to make their harvest festivals 100% biodegradable in memory of their ancestors who lived off the earth.
With the conclusion of the feast, Vrinda scanned the entire premises, and found that there wasn't a single trace of any refuse, leaving her to reconfigure her notions of what constituted 'backwardness.'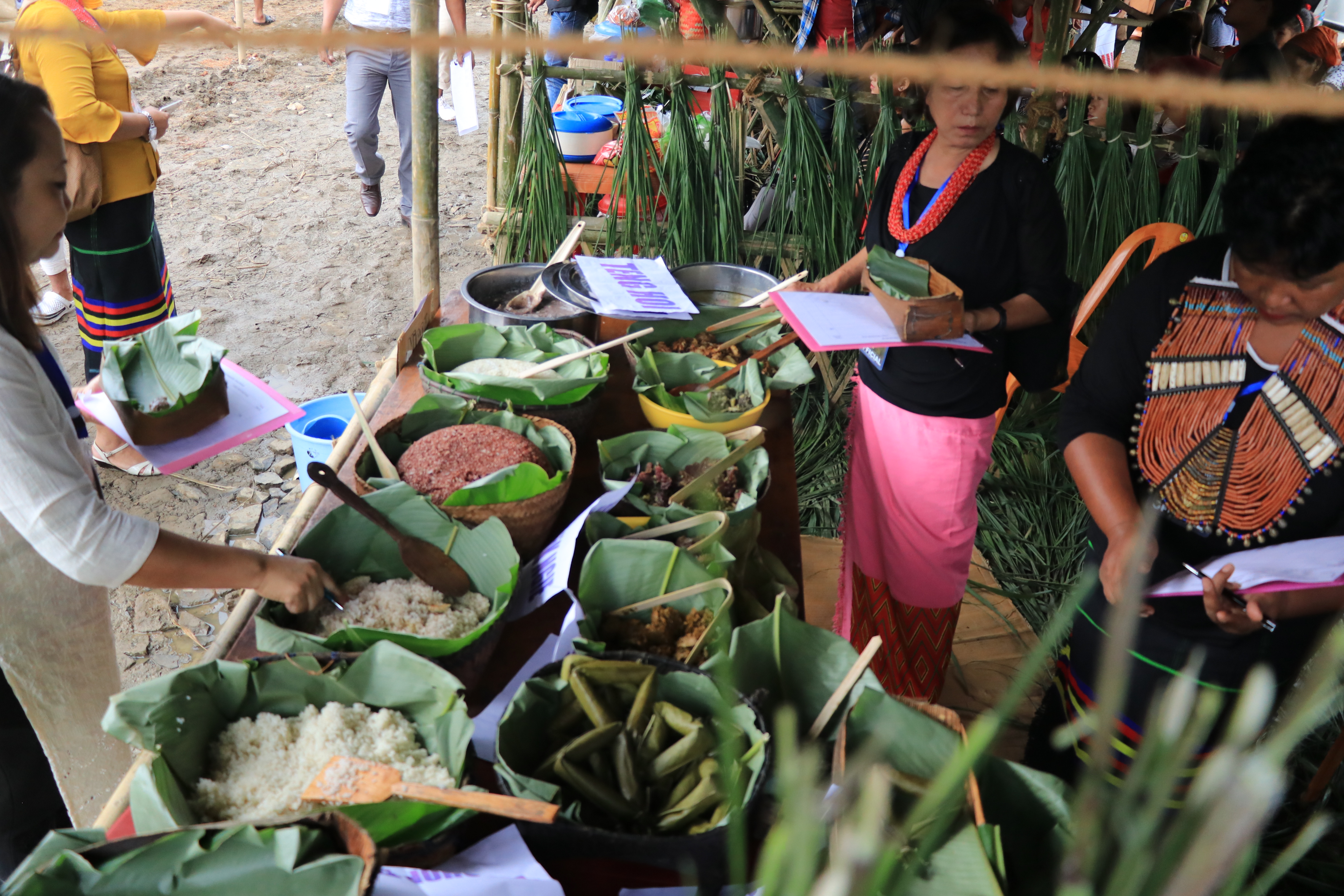 What she did witness was a real sensitivity among the Konyaks to their environment marked by a pattern of consumption that generates very little waste.
As per Konyak tradition, an anti-oxidant healthy black tea called Phiku is served after the feast concludes.
"There is some version of this tea served by every tribe, but the difference lies in their intensity. In Western Nagaland, a milder version is consumed, whereas the Konyaks drink a very stiff version of this tea which is quite bitter. The Konyaks call it 'Phika' while in some parts it's called 'Lalcha.' There is no concept of dessert among these tribes. Drinking Phika is a huge part of the culture, and they have it after nearly every meal. It is an acquired taste for outsiders. I have come to love it very much. In fact, in my office, I serve Phika to everyone," chuckles Vrinda.
So, what are the fundamental lessons learnt from witnessing the Konyaks celebrating Lao-ong Mo?
"Formal education and an abundance of resources are not necessary to have the right kind of sensitivity towards the environment. People from mainland India ought to internalise the attitude. If these people have the kind of access to resources, infrastructure and connectivity that the rest of the country does possess, there's no saying where they would be. Shortage of resources and the lack of connectivity don't stand in the way of that sensitivity," she says.
The Konyak Nagas certainly have a thing or two to teach urban communities in India, who are having trouble managing the unnecessary and excess non-biodegradable waste they generate.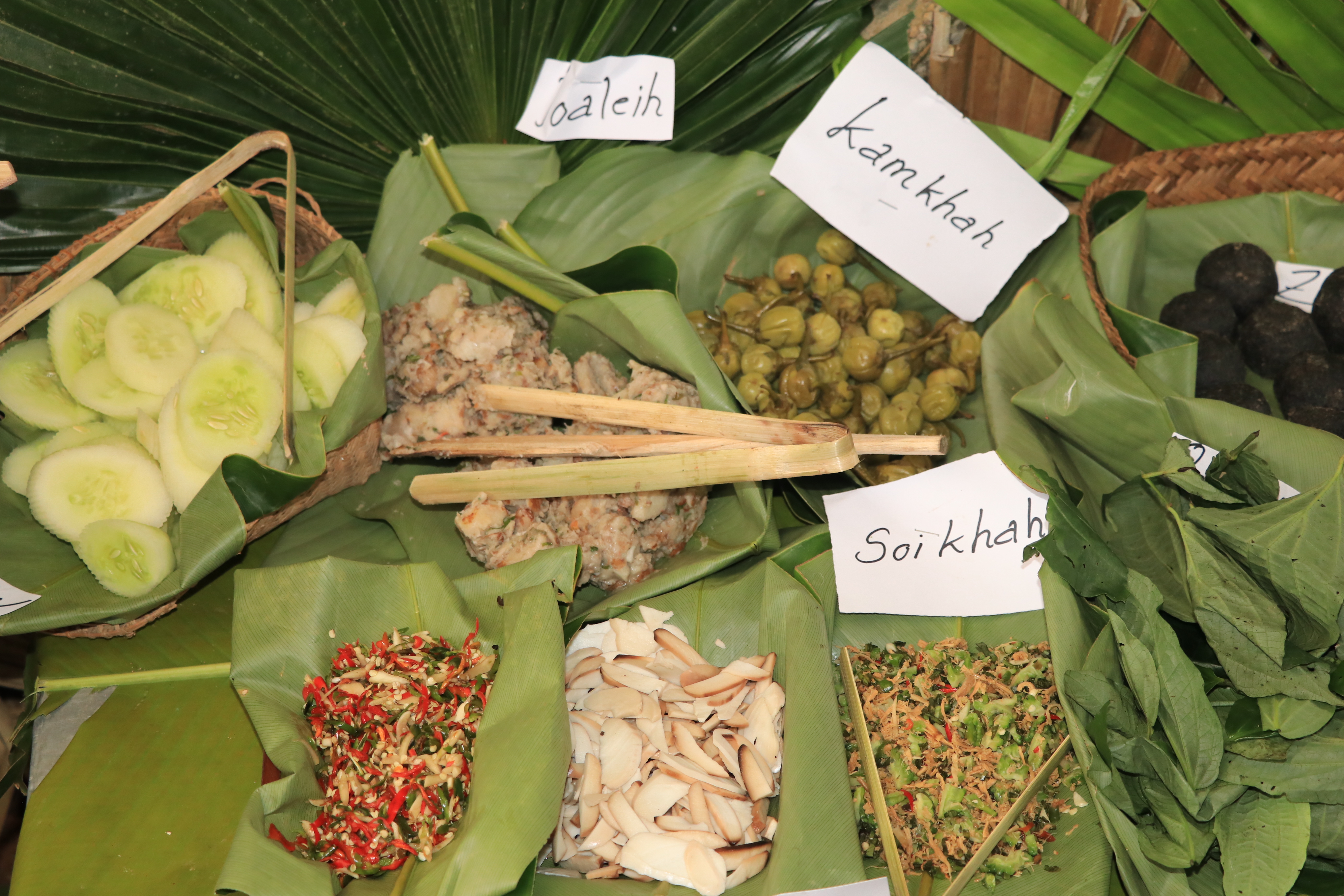 Abiding by their traditional practices, the members of this tribal community have shown that festivals can be celebrated without generating any non-biodegradable waste.
Also Read: Mizo Peace Accord: The Intriguing Story Behind India's Most Enduring Peace Initiative!
Thus, in some ways, they have subverted the notion of "backwardness" often attached to them.
So, the next time you host a party or get together, remember the costs you're inflicting on the environment and figure out a way to make it a more sustainable affair.
If the Konyaks can do it, why can't you?
(Edited by Gayatri Mishra)
Like this story? Or have something to share? Write to us: contact@thebetterindia.com, or connect with us on Facebook and Twitter.
Tell Us More
We bring stories straight from the heart of India, to inspire millions and create a wave of impact. Our positive movement is growing bigger everyday, and we would love for you to join it.
Please contribute whatever you can, every little penny helps our team in bringing you more stories that support dreams and spread hope.