On February 1, the people of Sikkim will be able to access free state-sponsored healthcare in the new 10-storied Sir Thutob Namgyal Memorial Multi-Speciality Hospital (STNM) in Sochaygang, which is three kilometres away from Gangktok.
It will be the second largest government hospital in India, according to publications in the Northeast.
The 1002-bed hospital will come only second behind the prestigious All India Institute of Medical Sciences (AIIMS), New Delhi. The original 100-year-old STNM Hospital, once situated in the centre of Gangtok, will now shift its premises to the new hospital.
Here are five things you should know about the hospital:
1) It took nine years and a mammoth Rs 1,281 Crore to construct this hospital, spread across 15 acres of land.
2) Taking the geography of the area into account, the main block of the hospital has been constructed with earthquake-resistant material. As per reports, the hospital can withstand an earthquake measuring up to 8 on the Richter scale.
3) The hospital is expected to be on par with global standards. Besides a separate general, surgical and speciality departments, the hospital has 23 operation theatres that can all function together at the same time.
Besides, the "hospital is equipped with highly sophisticated equipment, including MRI, CT scanners, orthopantomogram machine and Doppler fetal monitor, among others," reports The Telegraph.
4) Since the hospital is situated three kilometres away from Gangtok, the state government has commissioned eight buses that will run around the clock to transport patients and hospital attendants back and to the hospital for free.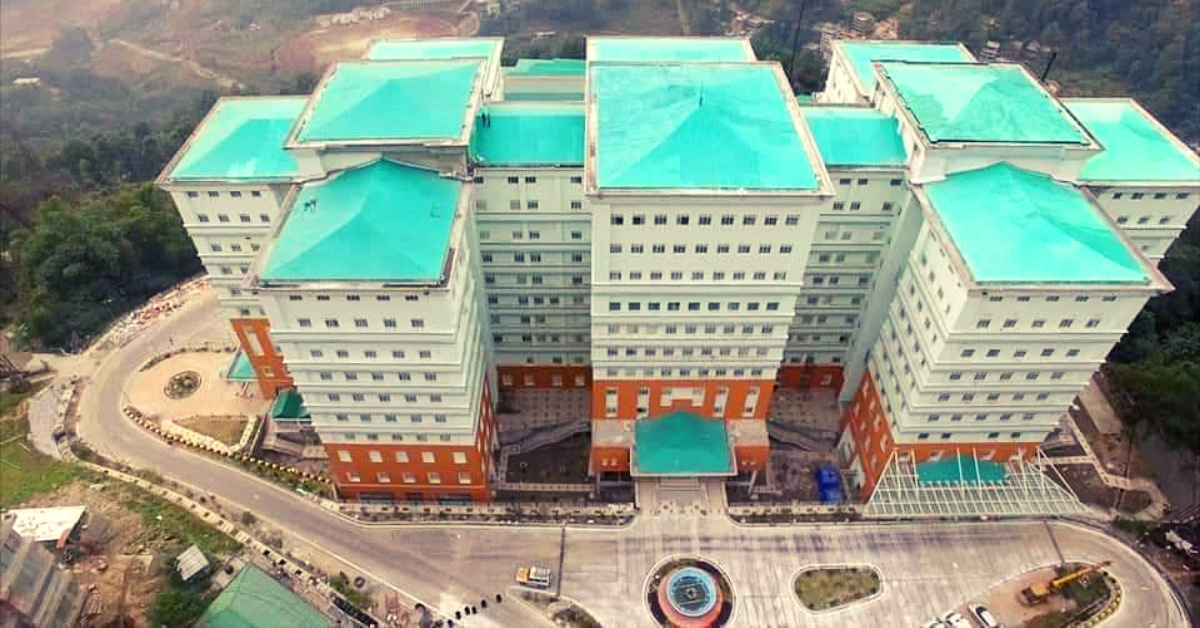 5) For the time being, the hospital has recruited 47 expert doctors and 261 nurses full time. Many more are expected to be appointed in the coming months.
6) Those accompanying the patients can stay over at a 119-bed Yatri Niwas lodging facility set up on the hospital premises which will also offer meals.
7) Beyond the hospital, the State government is also expected to complete a college complex on the hospital premises comprising of hostels for boys and girls, lodging for teaching and non-teaching staff and an administrative block in three years.
Also Read: Plastic Ban to Women Equality: 5 Times Sikkim Became an Example for All of India
"We are trying to start classes of the medical college at the old STNM Hospital from June. The government has given its approval. The college will take in 100 students every year," said Vishal Chauhan, the commissioner-cum-secretary of the state health department, speaking to the media.
Besides residents of Sikkim, the hospital has the potential to take in patients from the Northeast and the Darjeeling district of West Bengal. This is indeed a landmark moment for the people of Sikkim.
(Edited by Vinayak Hegde)
Like this story? Or have something to share? Write to us: contact@thebetterindia.com, or connect with us on Facebook and Twitter.