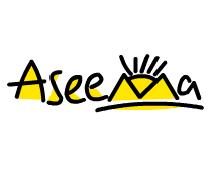 Education, we've always believed, holds the key to a progressive future. Currently, less than 50% of our children in the age group of 6-14 years attend school. The Right to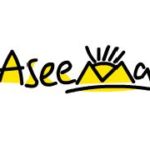 Education, we've always believed, holds the key to a progressive future. Currently, less than 50% of our children in the age group of 6-14 years attend school. The Right to Education (RTE) bill 2010 provides a necessary foundation for spreading primary education in the country, which should improve the percentage of children attending school. In absolute numbers, this bill could impact 35 million children who are right now deprived of education due to various reasons.
Aseema, a Mumbai based non-profit organization, is working with underprivileged children to provide them a nurturing and stimulating educational environment. By doing so, it aims to bring these children back into the mainstream of society.
Assema Montessori is a first of its kind center for street children in India. Established in August 2000 at Pali Chimbai Municipal School, the Montessori provides children with a firm education foundation.
In 1996 Assema started the Project Igatpuri for educating the tribal children of Awalkheda, a small hilly village situated 5 kilometers from Igatpuri.
The Better India caught up with Aseema and here is an interview with them:
What was the motivation behind starting Aseema?
In 1988, Dilbur Parakh worked with the Union of Civil Liberties in Thailand and was earlier involved with social work in Mumbai. Since 1990, she worked as the legal officer for Asia with the International Commission of Jurists (ICJ) in Geneva. But she always knew that she had to work with children. The introduction of the Convention on the Rights of the Child during Dilbur's posting in Geneva strengthened her resolve to work for the rights of children. She worked there for over five years and then decided to quit her job and get back to India. On returning to India, she started 'Aseema' at the grassroot level with some like-minded people. Aseema was formally started on 15 December 1997.
What is Project Igatpuri? And the challenges you faced while setting up this project?
A systematic study of the people at Awalkheda, Igatpuri and the surrounding villages, has helped Aseema achieve a comprehensive understanding of the educational needs of the children in these villages. The experience gained in conducting educational activities in Mumbai has helped in starting our Education Centre for Tribal Children in Awalkheda. The Education Centre will empower the children with a strong educational foundation and enable them to build a brighter future for themselves and their community.
Construction of the Pre-Primary Section started in February 2009. Owing to the torrential rainfall in Igatpuri from June to September, we have been able to carry out construction activities only from October to May. A classroom and a toilet block at the Education Centre have been constructed. A Solar Energy system has also been installed. This is necessary in Igatpuri as the area faces power cuts ranging from 3 hours to 9 hours a day. We had the Public Works Department construct a paved road up to the village. Tree plantation drives have been carried out with the help of the local people as well as children from our Mumbai projects and a well has been dug which is open to use by the villagers as well. Aseema's well was the only source of water for some people last year. A water harvesting expert has contoured the land and contour trenches and check dams have been created which will help to recharge the well.
In March 2010, Aseema started pre-primary classes for the first batch of 30 children.



This year we also had 40 children studying in the Sitabai Kavji Mengal Aanganwadi set up by Aseema in the nearby village of Jambhwadi, Igatpuri in July 2007. These schools are the only well-functioning schools in the area and have become centers for further development of the community.
We have recruited local people as teachers and have introduced them to Aseema's teaching approach. The Aseema approach stems from the belief that all children have an innate love for learning which grows and flourishes when there is a bonding between the teacher and the child. It also lays a lot of emphasis on the holistic development of the child rather than only academic achievement. This approach draws from the Montessori approach to education which gives children the freedom to learn and grow at their own pace. The school has, therefore, been equipped with carefully designed Montessori material and other attractive teaching aids.
The challenges we faced and are still facing are numerous. It will take a while before the local community completely accepts and trusts us. It is only once they see their children learning and doing well at school that they will really believe that education can change their lives. Other challenges like raising funds for the construction and running of the Education Center continue but when we see the little ones regularly coming to school and enjoying their work, we feel it is all worthwhile.
What is the social impact Aseema has been able to make on the community?
Aseema's Community Center acts as an integral link between the communities the children come from and the schools. It generates awareness about the importance of education, monitors attendance and dropout rates, etc. Through our activities in the school, children are becoming more aware of their rights and responsibilities and subsequently they carry this awareness forward into the community. The parents are thrilled and proud to see their children perform at the Annual Exhibition, Annual Sports Day and Annual Day as well as on Open Days and at PTA meetings.



In June 2009, we introduced a teacher training programme for community women at our Pre-Primary Center located at the Santacruz (W) Municipal School. This in-house integrated training programme draws young women from the local community and gives them intensive training in the Aseema approach to education. This programme has strengthened the student-teacher bond. With both the children and the trainee teachers coming from similar socio-economic backgrounds, they relate better to each other, and the trainee teachers are committed to ensuring that the children grasp all that is being explained in class. It gives them an opportunity to adopt a professional career, contribute meaningfully and gain the respect of the community.
What are the other activities carried out by Aseema to provide holistic education to children?
Since its inception, Aseema has been striving to provide high quality, relevant education to Mumbai's most neglected children – children living on the streets, or in slums, in inhuman conditions. Today, we are proud to see over 1000 children enrolled in school, learning well and exploring their potential.
In partnership with the Municipal Corporation of Greater Mumbai (MCGM), we are running three schools – Pali-Chimbai Municipal School (PCMS)in Bandra west , a suburb of Mumbai, the Santacruz (W) Secondary Municipal School (SMS) and the Kherwadi Municipal School (KMS)in Bandra East. Our programmes in PCMS and SMS may be regarded as models for education in Mumbai. They have shown how MCGM schools can upgrade their educational programmes and offer better services to children while working in partnership with NGOs and other bodies. We are currently implementing this model at KMS which we have recently adopted and are keen that it be replicated in other municipal schools as well. We are currently working with the MCGM through high level committees and other focus groups to promote the implementation of a well designed public private partnership.
How did the concept of Children's Art came about? What are the products on offer and how do you plan to take it forward?
A somewhat unique programme at Aseema is the transforming of some of the artistic flair of the children into marketable products. Our children create beautiful art under the guidance of teachers who give them complete creative freedom. The children's drawings are then used to make high quality products of paper, ceramic, cloth and wood.
We started with selling the children's paintings at exhibitions and gradually moved to transferring their paintings on to products like crockery, napkins, scarves, paper bags, etc. The popularity of our products drew the attention of the students of the Wharton Business School, who with the help of students of S.P. Jain Institute of Management studied our products and created a business plan to help Aseema become self sustaining. This study led to the establishment of our Products Division.
Our products include greeting cards, ruled books, notepads, art books, gift paper pen holders, combined holders, card holder, memo holder, pin holder, trivets, mugs, key chains, bags, mobile and spectacle cases, pencil pouches, change pouches bed table, coffee table, coasters, trays, etc. Prices range from Rs. 15 to 2000 and all proceeds are ploughed back into Aseema's educational projects.
Click here to visit the website and to know more about Aseema.
We bring stories straight from the heart of India, to inspire millions and create a wave of impact. Our positive movement is growing bigger everyday, and we would love for you to join it.
Please contribute whatever you can, every little penny helps our team in bringing you more stories that support dreams and spread hope.