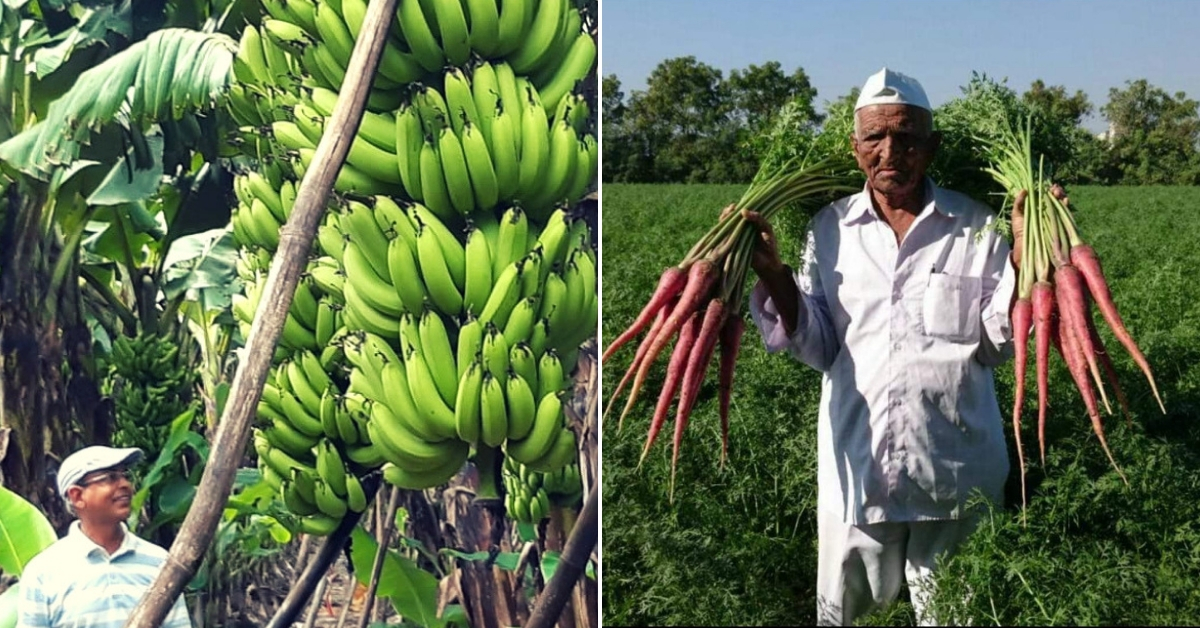 It is our pride that some of these farmers are our very own TBI heroes, who through years of effort, rode a wave of change in the field of Indian agriculture.
From Bihar's famous Kisan Chachi, a timid homemaker who became a successful organic farmer and helped several women form Self Help Groups (SHGs), to UP's banana king who used tissue culture to earn Rs 48 lakh a year, India's 77th Republic Day witnessed the Union Government conferring the fourth highest civilian award, the Padma Shri, to ten extraordinary farmers.
It is our pride that some of these farmers are our very own TBI heroes, who through years of effort, rode a wave of change in the field of Indian agriculture.
Here's a quick look at the exceptional stories of these Padma Shri farmers:
1. Rajkumari Devi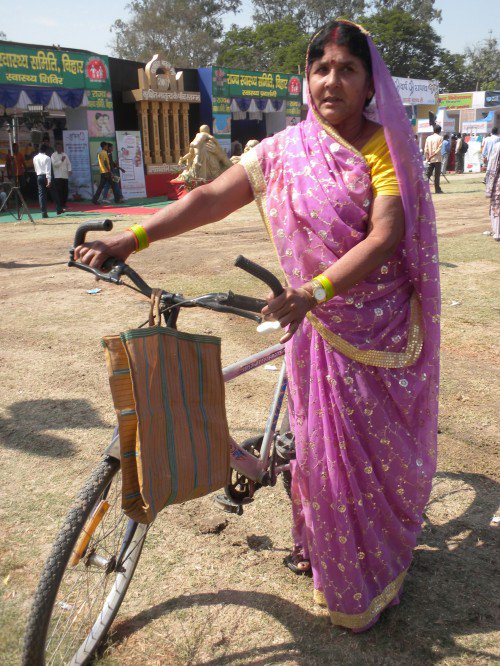 She is fondly referred to as 'Kisan Chachi', which translates to 'Farmer Aunty'.
Hailing from the small village of Anandpur, in Saraiya block of Muzaffarpur, this farmer cycles through different villages while giving people tips on kitchen farming. She mobilises women to form self-help groups and become financially independent through farming and small scale businesses.
But everything was not always a smooth ride for her.
In the 1980s, Rajkumari was pushed to pick up the shovel and sickle to help her unemployed husband. At the time, when he and other farmers in the village only grew tobacco leaves, she decided to do something different.
When her husband was off selling the leaves, she toiled alone to became acquainted with her one-acre land. She divided it into plots grew vegetables and local fruits.
Many seemed unsure about how a woman farmer would crack the code; even nature seemed to test her when the annual floods damaged her crops.
But Rajkumari did not give up. She used the low-lying fields to grow paddy and wheat and used the rest of the space to grow bananas, mangoes, and papayas.
This time, her efforts paid off.
Soon, fellow farmers turned to her expertise, and she graciously shared her learnings. Thanks to her, the fields in her block do not lie arid. She also set up a non-profit, Anandpur Jyoti Centre, along with her oldest son, Amrendra, to pick up fresh produce from different SHG-run farms. It employs women to make processed products like jams, jellies, and pickles. Read more about her here.
2. Babulal Dahiya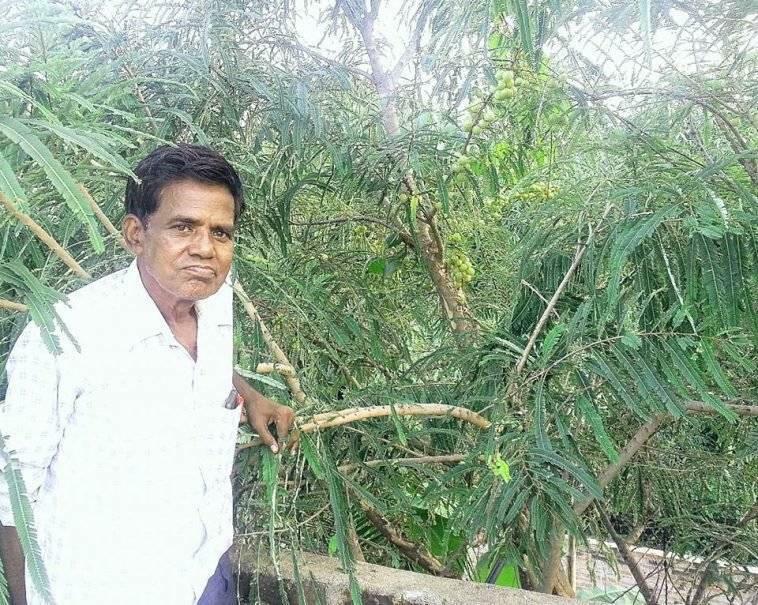 This 72-year-old Padma Shri awardee is a postmaster-turned-paddy farmer from the village of Pithaurabad in Madhya Pradesh.
While this organic farmer grows over 200 traditional varieties of rice crop (collected since 2005) on two-acres, the remaining six acres on his farm have more than 100 varieties of pulses, grains, and vegetables.
Apart from working as a postmaster, he is also a renowned Bagheli poet and storyteller, who performs in poetry meets and writes columns for regional publications.
His curiosity about rice varieties started with Bagheli folktales during performances where varieties of rice were mentioned. Ones he hadn't heard about.
From the Kargi rice variety to the kalawati, he started collecting and preserving rice varieties mentioned in the folktales and songs from farmers across India.
He continues to grow 200 varieties of traditional rice organically in the two-acre space and saves them to learn about them.
"At one time, our country had more than one lakh varieties of traditional rice. Now that number has drastically reduced. Out of these, I have collected 110 varieties, which I am constantly protecting and preserving," Babulal tells The Better India. Read more here.
3. Vallabhbhai Vasrambhai Marvaniya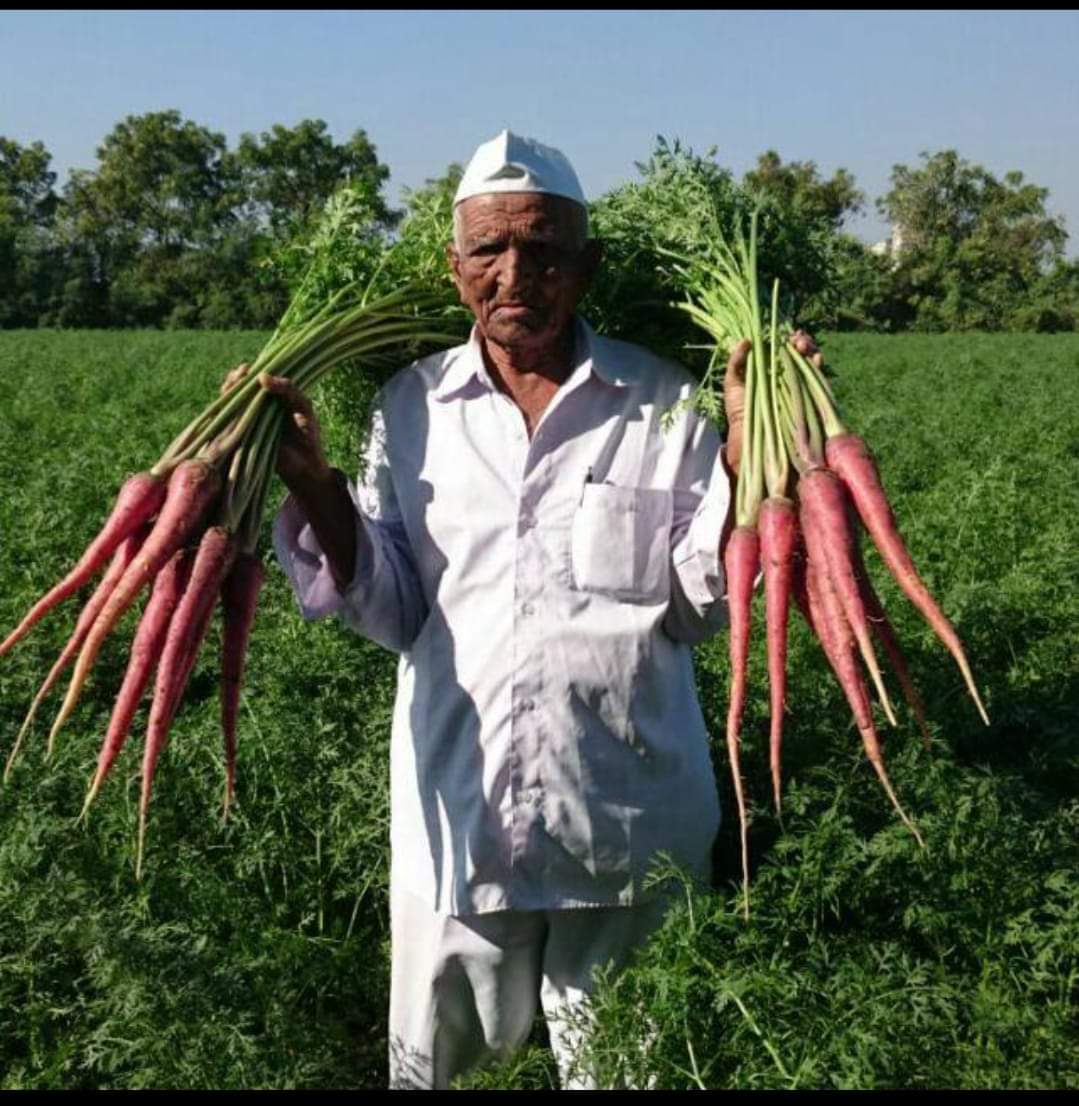 He is over 97. But Vallabhbhai Vasrambhai Marvaniya from Gujarat's Junagarh was the first to introduce carrots to the palate of Gujaratis, because until 1943, locals did not consider carrots suitable for human consumption.
Vallabhbhai was 13-years-old then. He dropped out of class 5 and started helping his father on his 5-acre farm where pulses, grains, and groundnuts were grown, while and maize, jowar (sorghum), rajko (alfalfa), and carrots were cultivated as cattle feed.
While feeding cattle, the young boy tasted the vegetable. Finding it delicious, he asked his father to grow it. When he is father laughed it off, Vallabhbhai dug the roots out and decided to sell them in the market.
Two sacks of carrots earned him Rs 8, a big amount at the time. Shocked and amused, his father decided to support him, and they started cultivating carrots. It was a raging success, so much so that the Nawab of Junagadh, Muhammad Mahabat Khan III, became his regular customer.
"The Nawab of Junagadh still owes me Rs 42," he laughs.
After partition, when the Nawab left Junagadh, Vallabhbhai started becoming dependent on the market. The organic farmer also developed the high-yielding and nutritious Madhuvan Gajar variety. Read more about him here.
4. Kanwal Singh Chauhan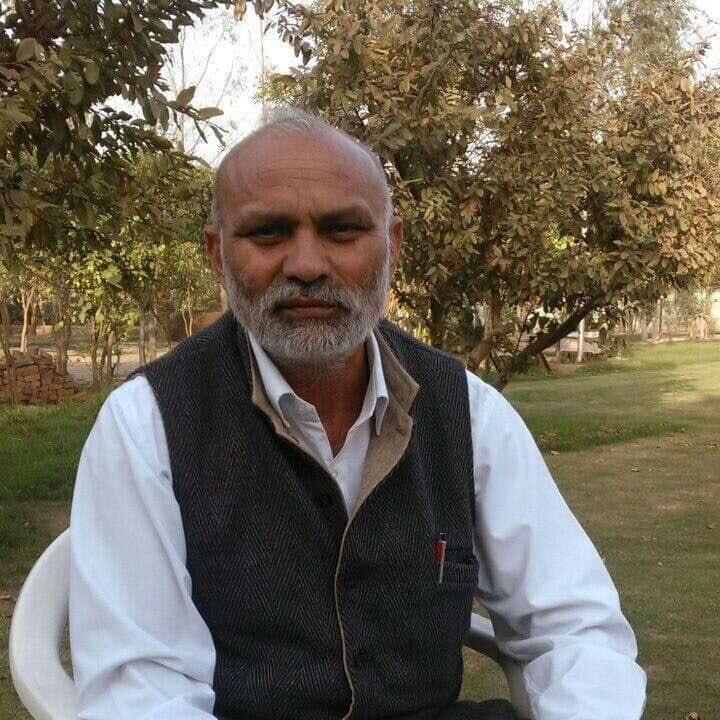 The 57-year-old farmer hails from Sonepat, Haryana, and has made farming profitable through the cultivation of HM-4 hybrid variety of baby corn in his village, Aterna.
After cultivating wheat and paddy which did not get him remarkable returns, he turned to baby corn farming in 1997.
Thanks to the efforts of this farmer who also has an MA-LLB degree, his village is the largest producer of baby corn in the country.
His efforts at the growing of mushroom, sweet corn and tomato organically benefited over 5,000 farmers.
"My aim is to establish agriculture clusters for development of farmers so that their produce is sold at good rates," he told The New Indian Express.
5. Kamala Pujhari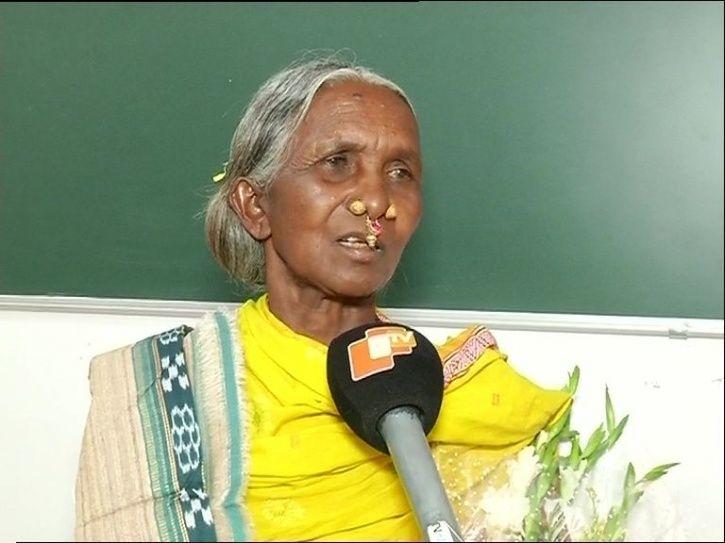 69-year-old tribal agricultural activist, Kamala Pujhari, hails from Koraput. She was recently appointed as a member of the Odisha Planning Board in 2018 by Odisha CM Naveen Patnaik.
Pujhari is credited with preserving over a hundred traditional paddy varieties, along with the endangered breeds of black cumin, sesame, turmeric, maha Kanta, phula and ghantia.
She also won the Best Farmer Award by the Odisha Government in 2004. One of her major contributions is the war she waged against chemical farming. Through her work and expertise, she helped several tribal villagers abandon chemicals and switch to organic farming practices.
Apart from training at M S Swaminathan Research Foundation at Jeypore, she also attended an organic farming workshop by the Foundation at Johannesburg in 2002, where she was praised globally. It was in the same year that she won the 'Equator Initiative Award' in South Africa too.
"I had never dreamt of getting such a prestigious Government post. I came to know about the announcement from the media. I would give priority to provide drinking water supply in the villages," she said.
---
Also Read: Exclusive: Retired TN Banker Sells Home to Turn Barren Land into Model Organic Farm!
---
6. Jagdish Prasad Parikh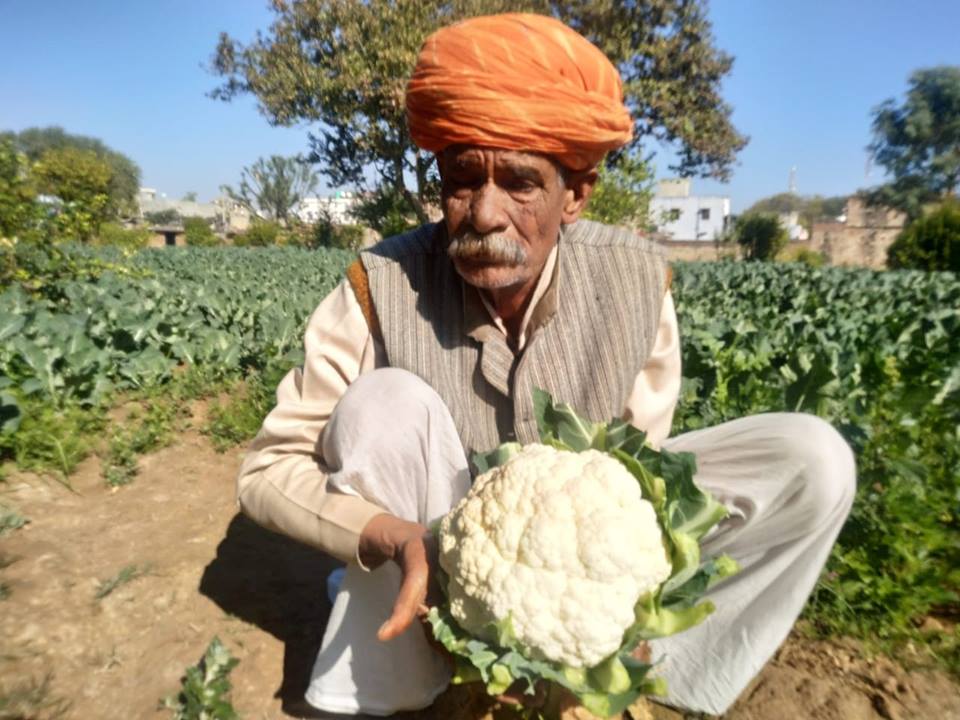 He may have never gone to school, but this Padma Shri farmer from the village of Ajitgarh in Rajasthan entered the Limca Book of Records for growing one of the largest cauliflowers in the world – the 'Ajitgarh variety' which weighs 25.5 kg.
His agro-innovations through traditional methods earned him laurels. In 2017, he received an IPR (Intellectual Property Rights) for his high-yielding and pest-resistant innovative crops.
7. Hukumchand Patidar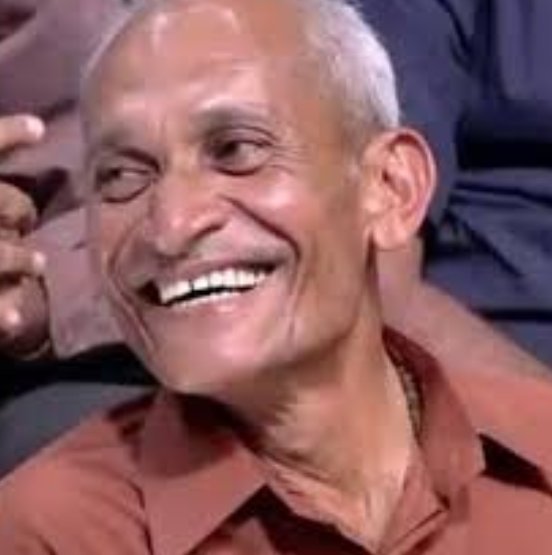 Patidar turned to organic farming in 2004. A resident of Manpura village of Jhalawar, he is the man behind Rajasthan's iconic Swami Vivekanand Agricultural Research Farm, spread over 40 acres.
Initially, Patidar started growing organic crops on four acres. And despite a 40 per cent loss in wheat during the first year, he did not give up. He abandoned all chemical fertilisers and took a bank loan. He then turned to vermicomposting which increased the yield and helped recover losses.
Today, he practices the technique on all 40 acres.
He grows a range of crops like wheat, barley, fenugreek, coriander and garlic, and markets them to Madhya Pradesh, Rajasthan, Punjab, and Gujarat.
He exports his produce to Australia, Japan, New Zealand, Germany, France, and Korea. Also, many international students come to his farm to learn the nuances of organic farming.
8. Bharat Bhushan Tyagi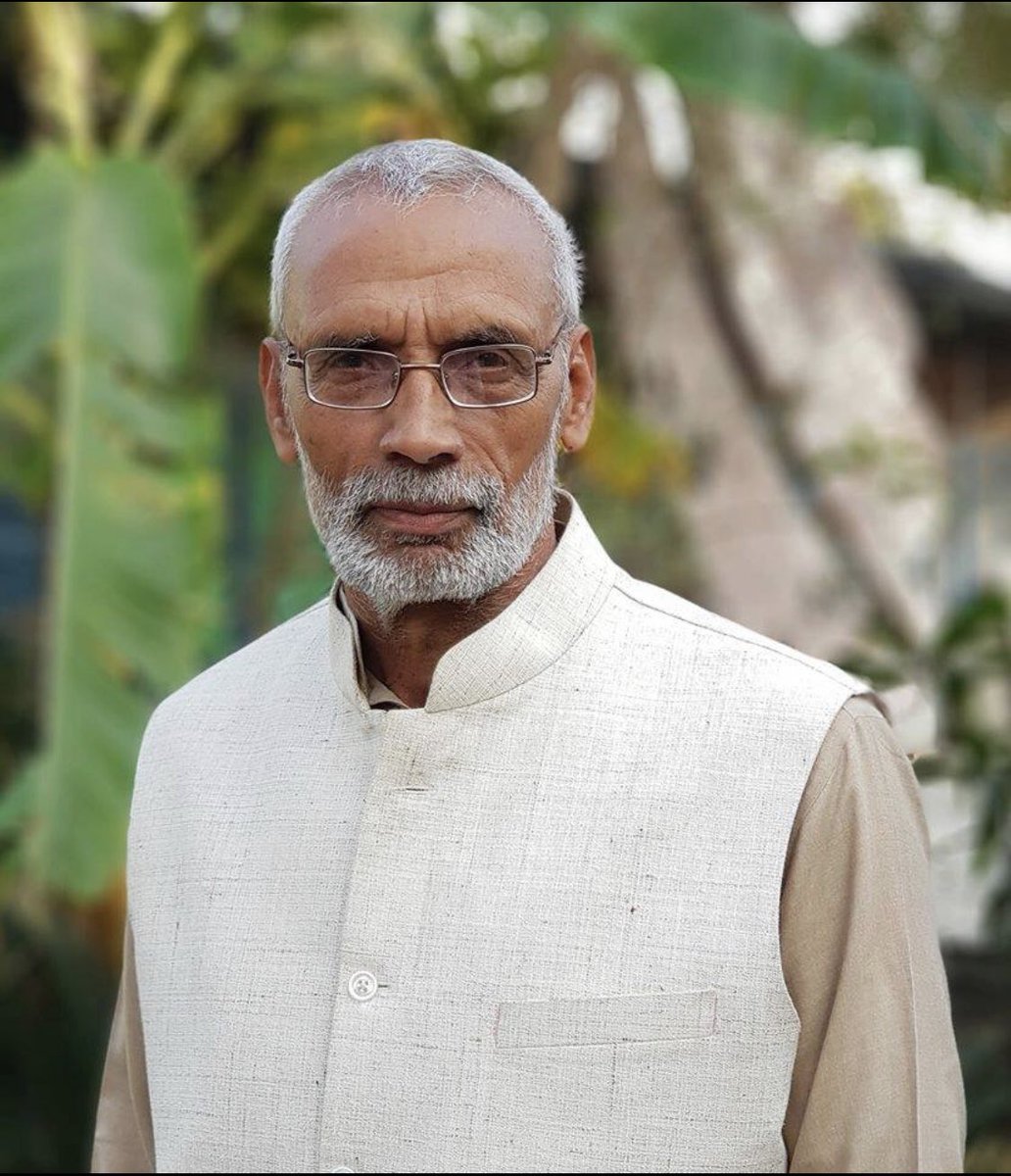 A stalwart in the organic farming circle, Bharat Bhushan Tyagi is a science graduate from Delhi University, who returned to his native village in Bulandshahr, Uttar Pradesh, to practice organic farming.
He spent 30 years experimenting with different agricultural techniques and was one of the pioneering figures in reviving organic farming.
He also developed a state-of-the-art research and training centre in his village which benefitted over 1,00,000 farmers and their families by educating and training them on how to earn and live sustainably through organic farming.
Before turning to farm, the man was offered a position in the Delhi Police. He has also worked with government associations like NCOF, ICCOA, Ministry of Agriculture, AFC, NABARD, in various capacities, and been conferred with several awards from different states. Previously, he received the Progressive Farmer Award from Prime Minister Modi.
9. Venkateswara Rao Yadlapalli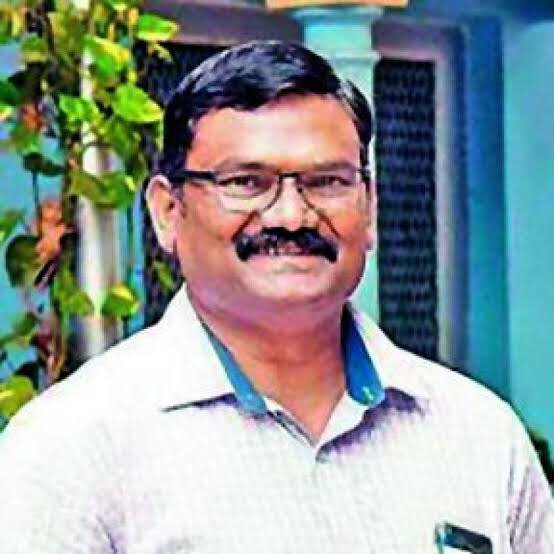 Venkateswara Rao Yadlapalli is an organic farmer hailing from Guntur, Andhra Pradesh. He has been using modern-day technology to help thousands of farmers adopt organic farming. This includes his recently launched mobile apps on natural and allied farming.
He also runs magazines like Rythunestham, Pasunestham and Prakruthi Nestham, that promote natural farming, animal husbandry, and horticulture. He also holds annual felicitation and award ceremonies for organic farmers with remarkable achievements.
His efforts have pulled several farmers in Andhra Pradesh and Telangana out of distress.
10. Ram Saran Verma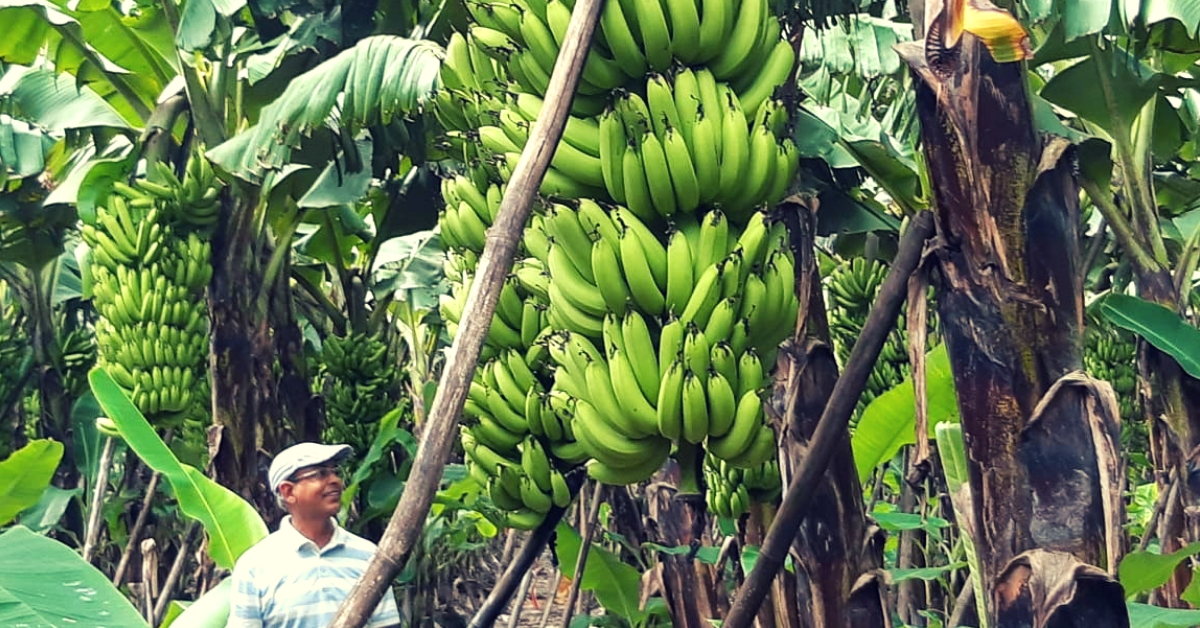 He grew up 30 km away from Lucknow in Uttar Pradesh's Barabanki district, in the village of Daulatpur.
Three generations of Ram's family struggled on their four-acre farm. He wanted to pursue higher studies, but the financial crisis pushed him to quit education and help his family.
Today, he is known UP's "hi-tech farmer", who practices farming on 150 acres and earns Rs 3-4 lakh/month!
In 1984, armed with just Rs 5,000, he travelled across India, interacting with farmers, agricultural scientists, and experts. When he returned and decided to undertake a banana plantation, his father did not approve. But Ram was determined.
In 1988, he became one of the first farmers in the state to introduce tissue culture for banana farming.
A 1-acre plantation yielded 400 quintals of bananas. For a cost of production of Rs 1 lakh, the farmer earned a profit of over Rs 4 lakh!
He also grew red bananas, which against Rs 15 per kg for the regular variety, were sold at Rs 80-100 per kg.
He practised crop rotation diligently to reduce soil erosion, increase soil fertility and crop yield.
Today, his methods have benefited over 50,000 farmers in his neighbouring districts. He also hosts training sessions and workshops for farmers from within and outside the country.
Read about his journey here.
(Edited by Shruti Singhal)
Like this story? Or have something to share?
Write to us: contact@thebetterindia.com
Connect with us on Facebook and Twitter.
We bring stories straight from the heart of India, to inspire millions and create a wave of impact. Our positive movement is growing bigger everyday, and we would love for you to join it.
Please contribute whatever you can, every little penny helps our team in bringing you more stories that support dreams and spread hope.