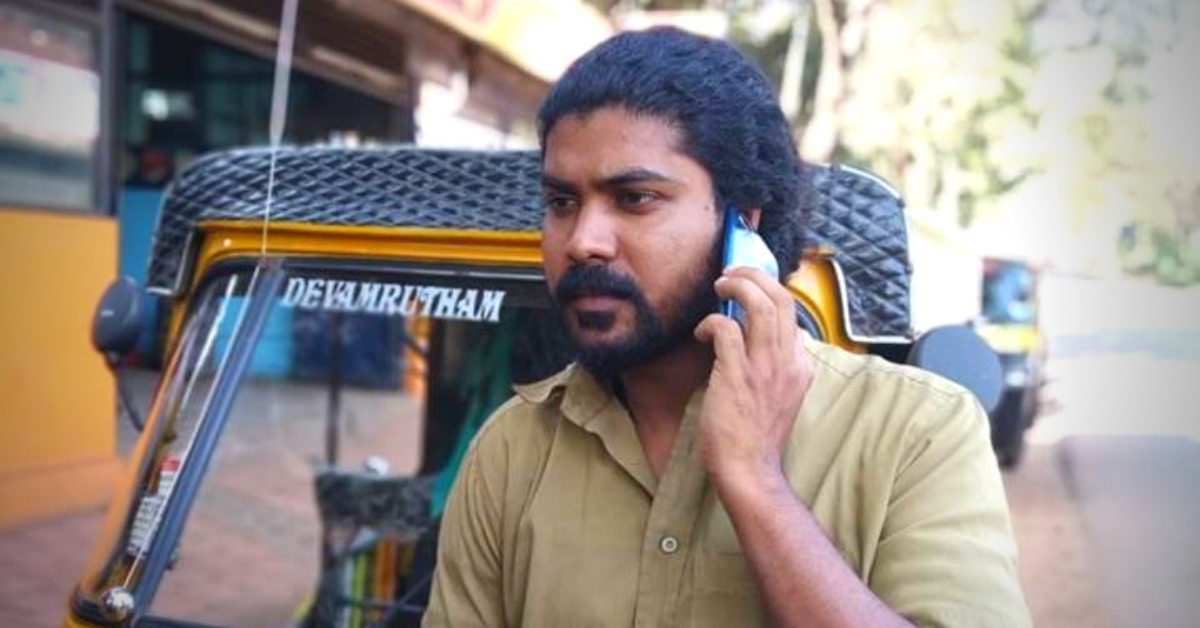 "People used to criticise me and taunt me. Many still think that I am mad. But I can't let people's negativity spoil the positive work that I am doing."
At 28, this auto-driver has left his mark on hundreds of people across the state of Kerala and beyond. He has proved to the world that to help others, one need not come from a place of privilege or financial stability, but only harness a selfless passion and the courage to initiate change.
With these qualities and the aid of social media, Sushanth, a native of Nilambur taluk, in the Malappuram district of Kerala, has been raising money to help people in need.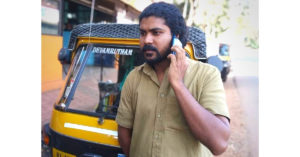 Through his efforts, he recently raised Rs 1.5 crore in a month from Facebook. He did so by posting three videos on the social media platform about the individuals in need. Each video contained their struggles and an appeal for help, along with their account details.
But the road leading to success was never really smooth.
"When I began this work, people used to criticise me and taunt me. Many still think that I am mad. But I can't let people's negativity spoil the positive work that I am doing," shared Sushanth with The Better India.
This began around six months ago, when his neighbour, Harris, met with an accident and was in urgent need of money.
Shot on a mobile phone, this was Sushanth's first video, and it garnered Rs 2 lakh, which helped Harris in his recovery.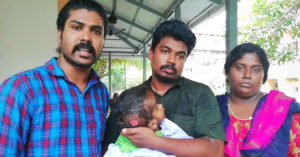 Be it the daughters of a widow in Maradu of Kozhikode who received 20 sovereigns of gold (160 grams), or the child suffering from a rare disease in Edappal who received Rs 13 lakh, his virtual initiative has changed real lives.
Speaking to TBI, he shared that the idea for this initiative dawned upon him a few months ago.
"I have been using Facebook for the past seven years, but I have always been very vocal about the issues around me. I used to post videos criticising politicians and the government and got around 300 to 500 views each time. That made me realise the power of social media. I decided to use this traffic for good. Anyone can sit and criticise, but it's more difficult to go out there and truly take the initiative to change something. And, so I did."
A resident of Pulikkalodi area, Sushanth does a number of jobs to sustain his frequent trips across the state to bring aid to these people.
His earning as an auto driver, a labourer at the laterite quarry and the coconut plantations, earn him around Rs 500 to 1,000 per day, a majority of which is spent on diesel and other expenses.
"Whatever amount I save, I spend on travelling. Most of the times when I am visiting a new place, I don't have any money left to get accommodation, so I end up sleeping in a bus or on the railway station," he said.
After his father died, the lack of finances pushed him to stop his education along with several other sacrifices. A 12th pass Sushanth has since been motivated to help others get all that he or his family couldn't.
Despite his best efforts, however, he has been a victim of common scepticism.
"As my work is purely based on trust, I did receive some flak. Many would not trust me and considered me and my work a bluff. I was often accused of using the money for my own benefit, even though I always shared the account details of the individuals in need and not mine. But I never let that get to me. There are people who are sceptical, and then there are those who believe that good exists. Fortunately, I am also rewarded with the latter, as they shower me with their support and well wishes," he added.
But, his trust has not always met with positive outcomes.
He was recently duped by a family with a child in need for a kidney transplant. Although the child's medical situation was true, the parents misled the donors to swindle more money than they needed for the operation.
"I was shocked when I got to know that they managed to get Rs 20 lakh more than they needed and used it to buy land and a car. Before every video, an informal agreement is signed which states that the extra money needs to go to other such people in need, but they turned on their word," said Sushanth.
A police case was filed against the couple by their neighbour, he informed.
---
You May Also Like: Delhi Auto Driver Sacrifices Life to Save Woman, Baby from Drowning in River
---
Due to this mishap, Sushanth is now trying to find another method to check authenticity and is seeking legal help.
"To avoid such incidents in the future, I am also planning to start a joint account for more transparency," he added.
Undeterred in his efforts, Sushanth stated that this work gives true meaning to his life and such obstacles couldn't stop his strong-willed initiative.
"If I want people to believe in me, then I need to do the same too. Sometimes trust backfires, but that does not mean we lose faith in humanity. Why abandon the majority for a few rotten individuals!" he concluded.
(Edited by Shruti Singhal)