At 35 years and 274 days old, Satyarup Siddhanta became the youngest person in the world to scale the seven tallest peaks and seven volcanic summits in all continents.
On Wednesday, a Bengal-based techie created history.
At 35 years and 274 days old, Satyarup Siddhanta became the youngest person in the world to scale the seven tallest peaks and seven volcanic summits in all continents.
This moment of glory came to the nation after the man set foot on the 4,285-metre high volcanic peak, Mt Sidley in Antarctica, at 6:28 am Indian Standard Time.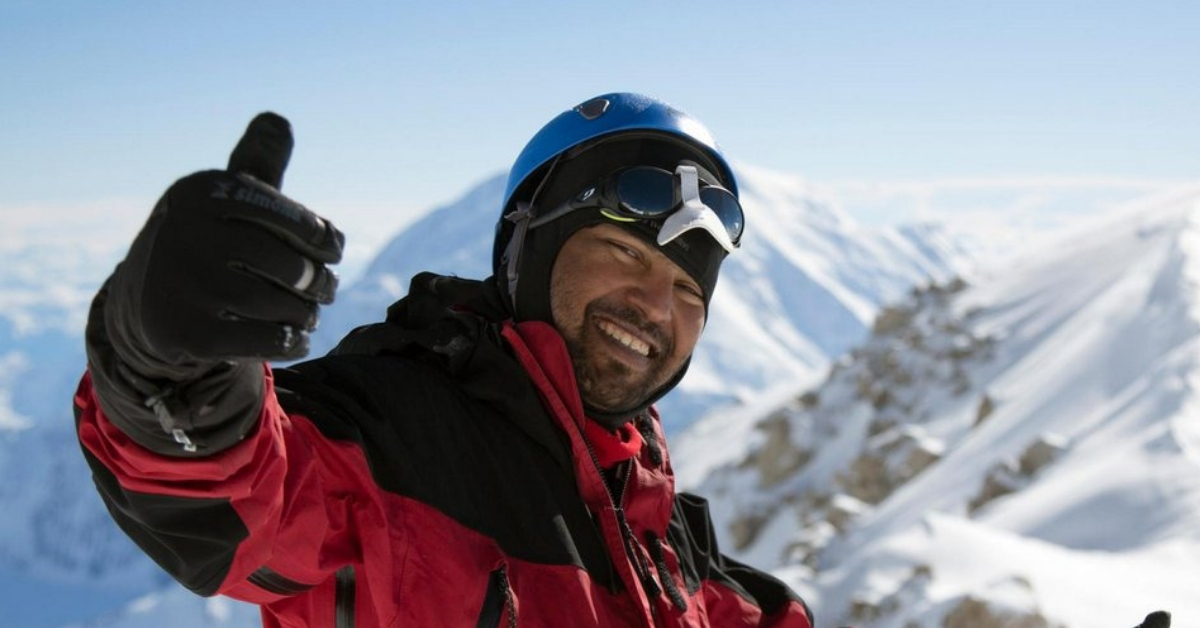 According to the Guinness Book of World Records, the record was previously held by Australia's Daniel Bull, who scaled these summits between 2006 and 2017 at 36 years and 157 days.
Satyarup, on the other hand, scaled these peaks within seven years, from 2012 until 2019.
According to a Hindustan Times report, he is the only Indian to scale "Seven Summits and Seven Volcanic Summits".
Born to middle-class parents, Satyarup, worked for two companies over two shifts to raise funds for his trips. His first breakthrough was scaling Mt Kilimanjaro, Africa's highest peak in 2012.
His journey to Mount Sidley began on January 10. As per a report in The Times of India, Satyarup flew on a twin otter aircraft to Union Glacier–the base camp.
This is a private camp which serves as a logistics hub during the Antarctic summer (November to January).
His initial days were spent transporting resources from the base camp to the high camp (situated at 2,200 m) with the help of sledges. The next few days helped the climbers adapt to the temperatures.
Satyarup has scaled Mount Vinson in Antarctica (its highest point) and skied to the South Pole in the past, but it was nothing like Sidley, confesses James Stone in an interview with The Times of India. Stone is a British climber who scaled Mount Sidley in January 2017.
---
Also Read: This Brilliant Bengali 'Computer' Discovered the World's Highest Mountain Without Ever Climbing It!
---
How then is Sidley different?
"You can always expect the unexpected. We made one summit attempt but were turned back by strong winds. Volcanoes tend to be steep and relentless. The wind kicks up tiny particles of snow which are sharp like tiny glasses and can scratch your eyeballs," Stone told the publication.
How did Satyarup manage the feat?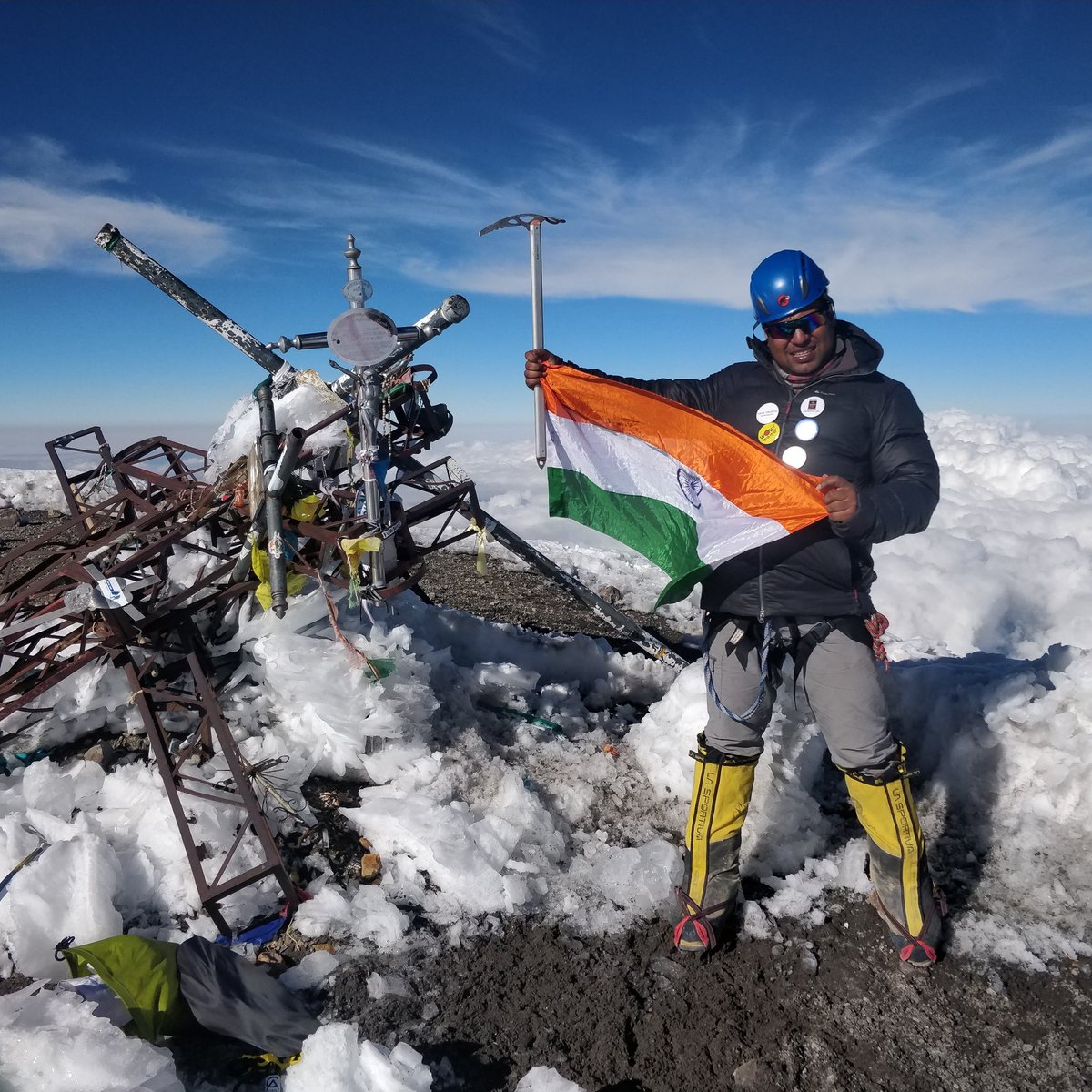 At one point, the tracker on the satellite phone that represented Satyarup came to a halt. The time displayed 6.28 am (IST). When it remained stationary, Dipanjan Das, Satyarup's friend, who had been tracking his journey to Mount Sidley, began to worry.
Mount Sidley, is, after all, one of the most remote volcanic summits in the world.
His last elevation point was also fixed at 4,224 metre reports TOI.
"Such a long halt could only point at two possibilities. Either he made it, or he was in trouble," Das told TOI.
But this worry was short-lived. Das' phone suddenly buzzed with a notification.
It was Satyarup.
"I made it. I am dedicating this summit to my country and my family," he managed to utter before the signal snapped.
"The wind was very strong and[the] visibility, poor. We could not find the peak and struggled through the ice surface to find the right one. Finally, we managed to reach the peak, and it was something I never felt before," he told TOI over a satellite phone.
He played the national anthem on the summit.
---
Also Read: Inside Vellagavi: Here's Why Nobody In This Unique Mountain Hamlet Wears Footwear!
---
As a child, he was asthmatic. The speed at which he achieved the feat has been deemed remarkable by several veteran mountaineers.
Speaking to HT, Basanta Singha Roy, the first Bengali civilian to climb Mount Everest in May 2010 said, "I am proud of Satyarup as a mountaineer for his world record. His feat is remarkable since he achieved it in less than seven years and in the face of fund constraints."
Satyarup's family is now praying for his safe return. "Our anxiety will not go till he safely comes back. There is danger in every step. Descending is considered no safer than ascending," his mother, Gayatri, told HT.
The youngest summiteer is expected to reach Kolkata by January 26.
His next goal is to reach the North Pole and complete Adventurers' (or Explorers') Grand Slam. This comprises reaching the two poles and summiting Mount Everest. Of the three, Satyarup has already skied 111 km to the South Pole in December 2017 and summited Mt Everest on May 21, 2016.
We wish him a safe return and hope he continues to set path breaking records!
(Edited by Shruti Singhal)
Like this story? Or have something to share?
Write to us: contact@thebetterindia.com
Connect with us on Facebook and Twitter.