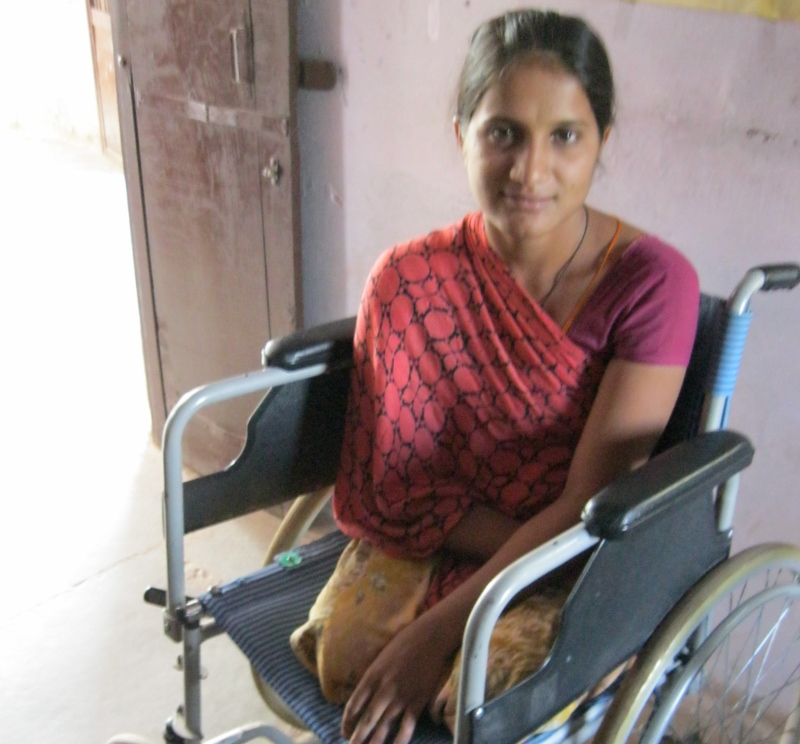 Sita was kidnapped, raped and thrown on a railway track. Abandoned by her own mother, she found a new life in a school which is empowering disadvantaged girls like her to dream big and start a fresh chapter in their lives.
Sita was kidnapped, raped and thrown on a railway track. Abandoned by her own mother, she found a new life in a school which is empowering disadvantaged girls like her to dream big and start a fresh chapter in their lives. 
Sitting on a wheelchair Sita, 20, is a picture of courage and determination. Looking at her bright, smiling face, one can never imagine that this simple girl from Fatehpura village in Chittorgarh district of Rajasthan has been to hell and back. Kidnapping, gang rape, physical disability and abandonment – the youngster has faced each of these horrific situations with fortitude and emerged a stronger person. Not one to be cowed down, she not only fought for justice and sent her violators to prison but today she is trying to rebuild her life from scratch.
Before her life went into a downward spiral Sita used to work as a labourer at a construction site near her home to help her widowed mother make ends meet. Once, she had a huge fight with a co-worker who threatened to teach the youngster a lesson. She wasn't afraid of anything in those days too and so she dared him to trouble her.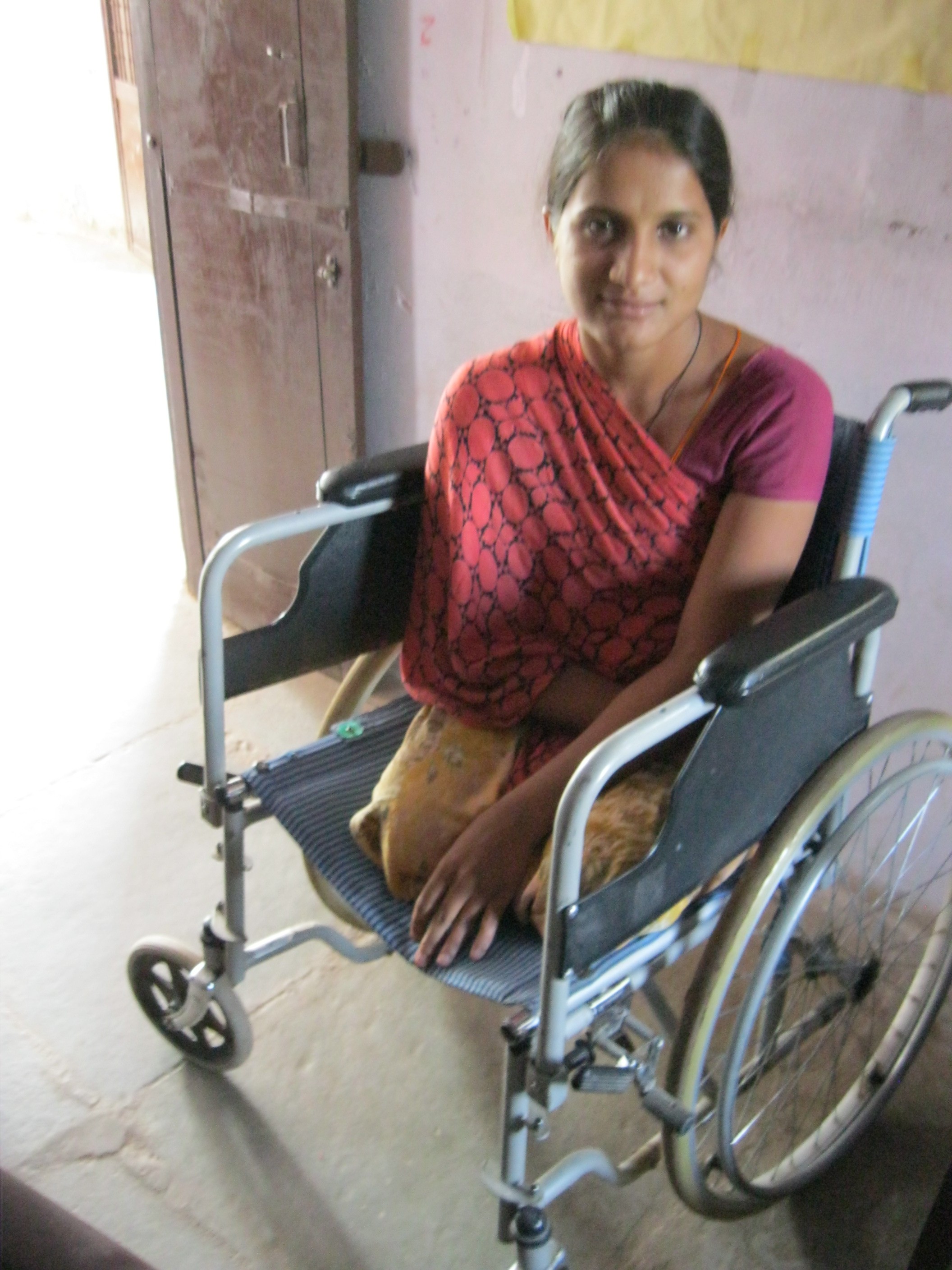 Enraged by her defiant attitude, the man got together with a few of his cronies, one of whom was the sarpanch (village head) of Fatehpura, and abducted her one evening as she was heading back home from work. For Sita, this was just the beginning of her ordeals. The men didn't stop at just kidnapping her; they raped her for a few hours in a moving vehicle. Then apprehensive that she would complain to the police, the culprits threw the unconscious girl on the railway tracks.
Sita would have died that night had it not been for an alert train driver, who saw her just in time, although not before her legs came under the engine wheels. The good samaritan even arranged for her be rushed to a hospital in neighbouring Udaipur right away where she received medical treatment for three months. Unfortunately, while her life was saved she lost her legs, as they had to be amputated. At the same time, a case was filed and the criminals were put behind bars. During this trying time, Sita's mother looked after her and then took her back home once she was discharged.
Sadly, her mother's love and good intentions couldn't transcend the reality that Sita was now disabled and not just needed constant care but was of no real 'use' to her. She could no longer work to support her.
"It was difficult for me to come to terms with the fact that my mother's concern for me was not unconditional. I had become a burden for her and all she was interested in was the money. She wanted to keep the entire compensation amount of two lakh rupees I had got from the authorities under her control. And because she felt that this was not enough money for her to sustain a physically challenged girl life-long, she was trying to strike a deal with those who had destroyed me in exchange for their release from jail. I refused to comply and take back my complaint so she decided to leave me," shares Sita, her voice not once letting in on the pain she felt on being abandoned by her own mother.
Adversity teaches a person a lot and Sita decided to boldly face any challenge that came her way. Aware of her rights and not afraid to speak out, she filed a police complaint against her mother, too. However, there was one basic problem before her – she had nowhere to go. Since there was no shelter home available for a girl like her in Chittorgarh, the police brought her to Prayas, a non-government organisation working in the region to help disadvantaged communities secure their health rights. And that is how she landed up at the Adharshila Awasiya Vidyalaya, a residential school being run for poor tribal girls.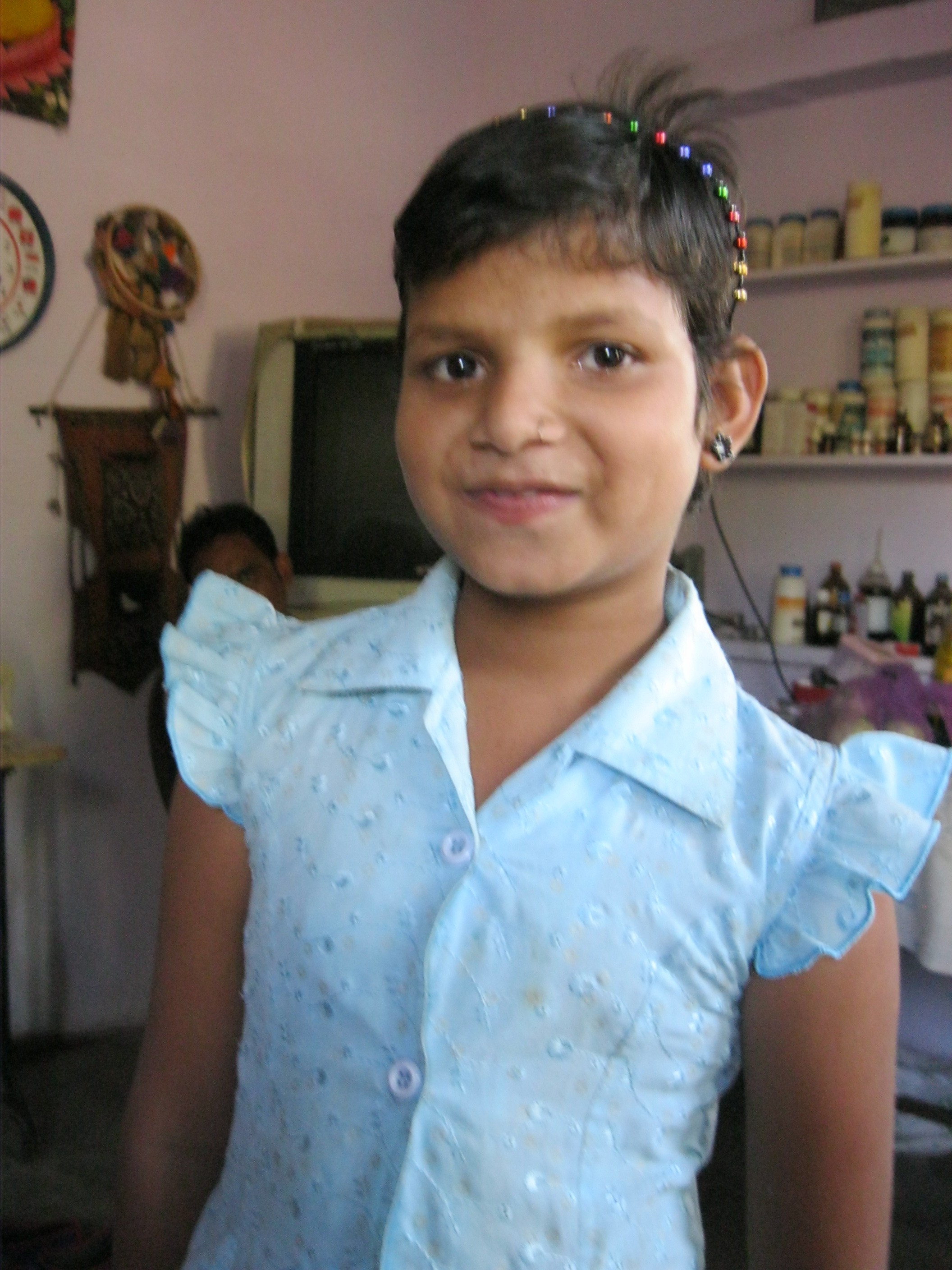 Being at Adharshila was the best thing to happen to her, as it introduced her to books, which are her constant companions today. In fact, having cleared her bridge course Sita has secured admission in Class Eight at the nearby government-run Kasturba Gandhi Balika Vidyalaya (KGBV).
"I am very happy when I am in school. I have many friends there. Every day, I am learning something new from my books. Besides this, I am also learning how to stitch clothes so that I can become independent later on. Yet, whenever there is holiday and the other girls excitedly go home I come to the hostel at Adharshila school… I do admit that there are times when I do miss my home but I have no regrets as I enjoy my time here as well," she says.
Incidentally, inspired by her courage, a German journalist visiting the school has helped her in getting artificial limbs that have improved her mobility considerably.
Of course, Sita is not the only girl at Adharshila whose struggle is awe-inspiring. The school, which was set up in 2008 to improve the level of education among the scheduled tribe girls in the area – their literary rate at the time was just three per cent – has many who can easily give valuable life lessons to their counterparts in the city. Being at Adharshila has given each of them the hope for a better future.
"Prayas has started this school with hostel facilities to help young girls get used to studying in a formal classroom environment before they are sent to regular government school three years later to complete their schooling till Class Five. Thereafter, they get admission into the Kasturba Vidyalaya from where they pass out after Class 12," informs Suman, warden at Adharshila hostel, which is presently housing 56 girls.
Apart from learning fundamental subjects such as Hindi, English and maths, the school also regularly conducts recreation activities to ensure their pupils' all round development. But even greater than imparting knowledge is the fact that the school allows these girls to dream.
Arti Banbari, 10, whose father is in jail for murdering two persons after a drunken brawl, is working hard at school because she wants to join the police force when she grows up. Her two elder sisters, who were also at Adharshila, are studying at Kasturba Vidyalaya these days. Kesar, whose father died and mother left her to restart her life with another man, wants to become a teacher, as do Sheela, Mamta and Reena. Vijaylakshmi, 10, who has seen her mother blatantly choose between her brother and she, excels in sports and wants to become a nurse in order to be able to serve others.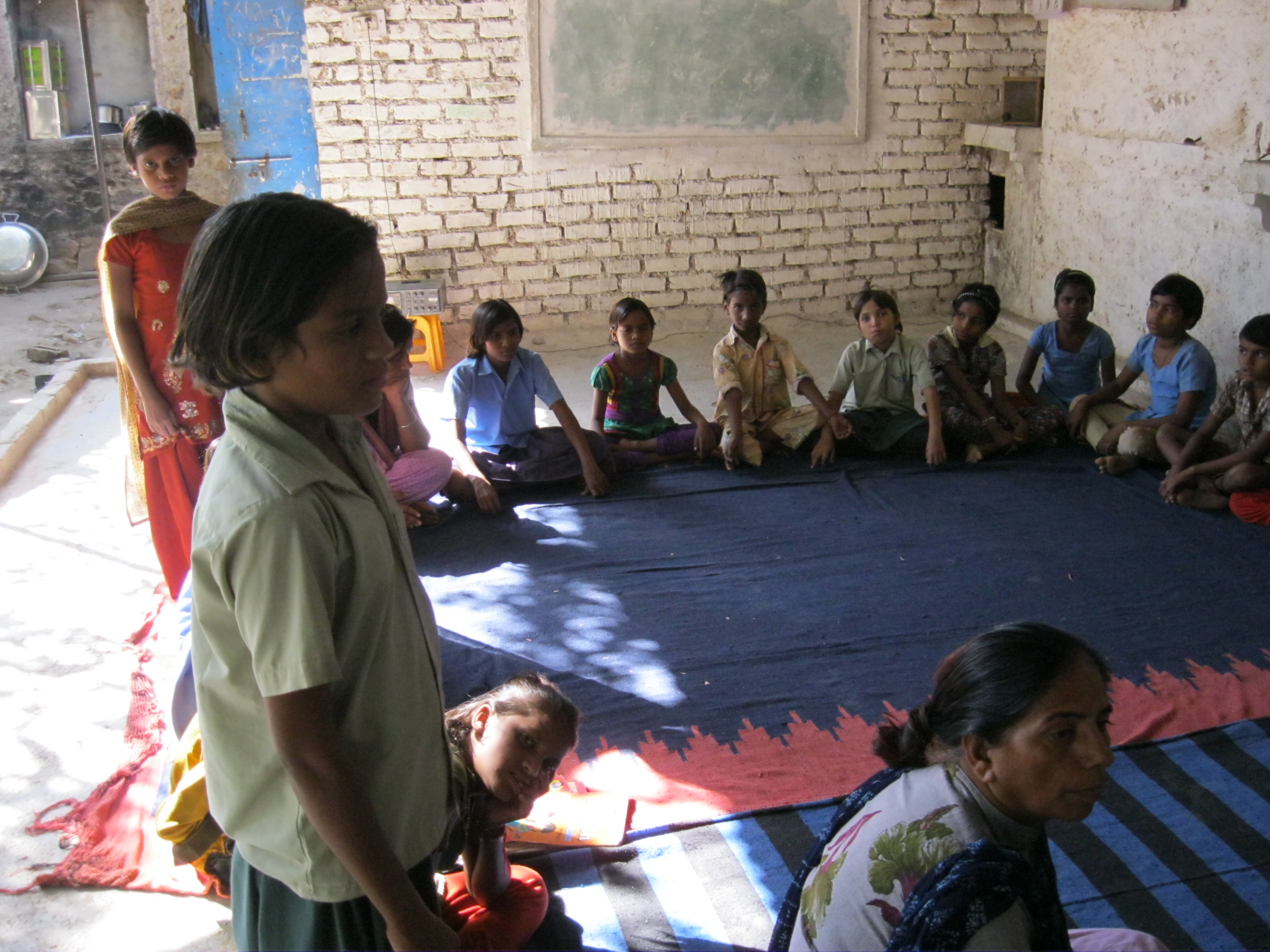 These may be simple ambitions in the eyes of most people, but for these children, who come from families where no member has ever sat in a classroom, it is definitely a big leap. If these determined youngsters do go ahead and become independent professionals it would work wonders to transform the attitudes and beliefs of the entire community – that still doesn't see any point in sending girls to school and, in fact, staunchly adheres to adverse traditions like child marriage, which is rampant in the region.
Adharshila, too, has its share of child brides though they are obviously more fortunate than most. Pushpa, 9, was married when she was just a baby. She has been studying at Adharshila for last three years. While her husband, who is 15, is working in Ahmedabad, she hopes to be a game changer for everyone in her community by becoming a doctor. Then there's Neeru, 11, who has managed to hold off going to her marital home with the support of her teachers, who have convinced her parents to wait till she can become "lady police".
Truly, this is a school where hopes soar, dreams come true – and little girls learn to break free of their social shackles to become confident women.
Like this story? Or have something to share? Write to us: contact@thebetterindia.com, or connect with us on Facebook and Twitter (@thebetterindia).
We bring stories straight from the heart of India, to inspire millions and create a wave of impact. Our positive movement is growing bigger everyday, and we would love for you to join it.
Please contribute whatever you can, every little penny helps our team in bringing you more stories that support dreams and spread hope.