Last year, in a tragic accident in Uttar Pradesh, a passenger train rammed into a van at an unmanned level crossing (UMLC), killing 13 school children.
Following this, Railway Minister Piyush Goyal had gone on record stating that the Indian Railways would prioritise the crisis of UMLCs across the country and go to any extent to eliminate them.
Staying true to that promise, the national transporter has managed to hit its target of eliminating all UMLCs, except for one in the Allahabad division!
As many as 3,478 UMLCs have been converted to manned ones in the last year, reports IANS.
On January 5, the national transporter managed to wrap up this gargantuan task with the successful transformation of an unmanned crossing on the Barmer-Munabao section of Jodhpur division, into a manned one.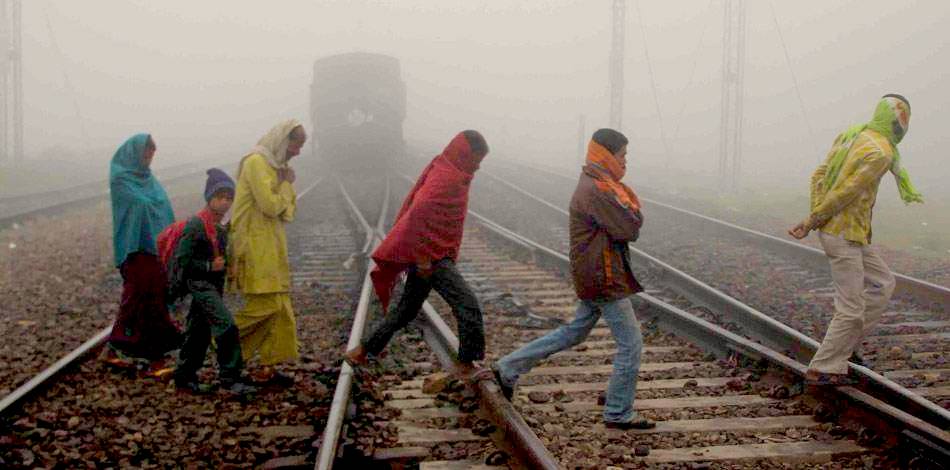 According to a railway official who wished to remain anonymous, the work behind the last unmanned level crossing in Uttar Pradesh is currently stalled owing to local resistance. However, the authorities are confident it will also be accomplished shortly.
"[The] Indian Railways is in constant touch with state authorities to sort out the issue," he added.
Interestingly, the speed at which this accomplishment was made, is unlike any other undertaking previously initiated by the Indian Railways.
Between 2015-16, the railway authorities had managed to eliminate about 1,253 UMLCs. Therefore, this progress (which was attained in seven months), is at least five times more streamlined than any achievement by them in the recent years.
---
You may also like: Arrive 20 Mins Prior to Departure: Railways Plans Airport-Like Security at Stations!
---
One would wonder about how exactly has the elimination of UMLCs helped in bringing down railway-related casualties.
Well, a railway ministry official has stated that from 130 deaths from accidents at unmanned crossings in 2014-15, the number reduced to 16 in 2018.
We congratulate the Indian Railways for this achievement and hope that all their efforts to provide a safe journey and better customer service are as fruitful.
(Edited by Gayatri Mishra)
Like this story? Or have something to share?
Write to us: contact@thebetterindia.com
Connect with us on Facebook and Twitter.