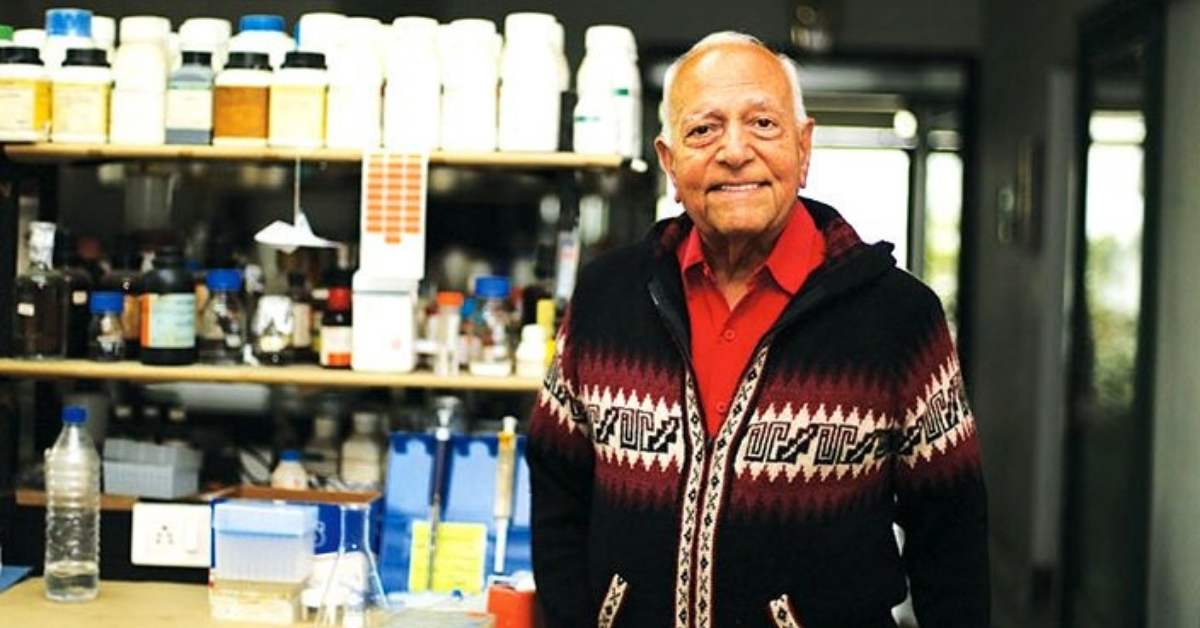 While leprosy is highly prevalent in India, 99 per cent of the people do not get it.
---
Health Heroes – This article is part of a series to celebrate some of India's most amazing doctors and to understand the incredible work they are doing.
---
It has been 13 years since leprosy was declared "eliminated" from India with less than 1 in 10,000 people suffering from it.
Yet, India is home to a shocking 135,485 new cases of leprosy in 2017, which is 66 per cent of global leprosy cases!
What causes leprosy? Why has this ancient disease, which was first documented in 600 BC, not been completely wiped out yet?
In an interview Prof Dr G P Talwar, Padma Bhushan awardee in 1992, Dr Priyamvada Chugh discusses leprosy from the Indian perspective.
Prof Talwar is the founding director of National Institute of Immunology, Delhi, and was one of the first recruits of the newly-created All India Institute of Medical Sciences in 1956.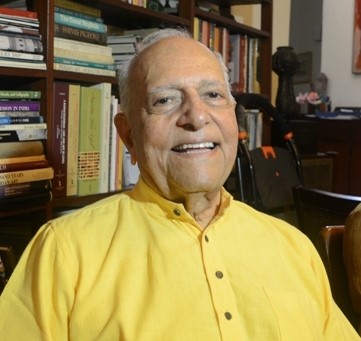 Even at 92, he continues to advance research on leprosy and is the man behind the development of the world's first vaccine against this debilitating disease.
He was also awarded Legion of Honour, the highest civilian honour in France.
Leprosy is a crippling disease caused by the bacterium Mycobacterium leprae that affects 2.16 lakh new patients across the globe every year.
"As this bacterium multiplies in our bodies very slowly, the incubation period of this disease is very long; it takes about five years, and sometimes up to 20 years for the symptoms to become visible," begins Prof Talwar.
Even once the initial symptoms such as irritable spots on the skin emerge, lack of awareness, coupled with myths and stigma, prevent people from seeking treatment until the symptoms become extremely serious.
In India, there is still a huge stigma linked to "kusht rog", with the society's cold attitude and numerous obsolete laws discriminating against people with leprosy.
For instance, until recently, leprosy was considered to be a legitimate ground for divorce.
Moreover, many Indian states prohibit people with leprosy from standing in elections, holding driving licenses, travelling on trains, even denying them jobs and benefits.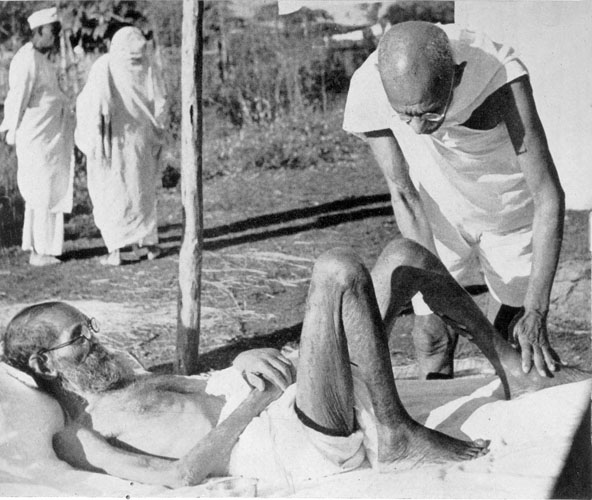 This discrimination from the system, together with the fear of being shunned by their near ones, discourages most people from seeking treatment, which in turn, causes a further spread of the disease.
Leprosy is transmitted via droplets from the nose and mouth during close and frequent contact with untreated cases.
Mycobacterium leprae damages the nerve endings in the body, destroying a person's ability to feel pain and injury, and making them susceptible to ulcers and infections. These infections, if left untreated, can cause blindness, facial disfigurement, and the "clawing" of hands and feet.
These disabilities and disfigurement not only cause an inability to perform basic jobs but also crash the morale of the person.
While leprosy is highly prevalent in India, 99 per cent of the people do not get it.
Then why do only some of us get affected? Prof Talwar answers, "Most of us have the ability to fight against the mycobacterium that causes leprosy. The few, who are unable to, react immunologically to the proteins of this bacterium, and become victims."
He continues, "While leprosy is considered to be highly infectious, this is the biggest myth that needs to be busted."
---
Also Read: This Japanese Photographer's Powerful Clicks Are Demolishing Leprosy's Stigma
---
According to the WHO, leprosy is, in fact, one of the least infectious diseases because:
-Over 99 per cent of the population has adequate natural immunity against the Mycobacterium;
-Over 85 per cent of clinical cases are non-infectious;
-An infectious case is rendered non-infectious within one week, most often, after the very first dose of treatment.
Thanks to decades of research, leprosy in its early stages is curable by WHO-recommended multidrug therapy (MDT), which is a combination of three drugs—dapsone, rifampicin and clofazimine—that together kill the bacteria that cause leprosy.
MDT is safe, effective and freely available to all patients in the world. This treatment, when provided in the early stages of infection, averts disfigurement and disability.
However, with the recent rise in drug resistance by the bacterium against MDT, we urgently need to look for newer solutions to tackle this persistent problem.
Prof Talwar shares, "As an Indian, I was ashamed to learn that India had the largest number of leprosy cases in the world. This drove me to develop mycobacterium indicus pranii (MIP), the world's first vaccine for leprosy."
In its early trials in 2016, MIP was rolled out by the National Level Program (NLEP) for prevention and treatment of leprosy in patients and their immediate contacts in a few pilot districts of Gujarat and Bihar, which are endemic for leprosy.
While solutions like MDT drugs and MIP vaccine bring hope for those affected, several roadblocks remain.
(1) With leprosy being declared "eliminated" from India in 2005, it is no longer treated as a priority issue, and thus its funds have been reallocated. "Elimination" based on this definition is not the same as eradication. This distinction needs to be made!
(2) India is still home to more than 1,000 leprosy colonies where people affected with this disease are forced to live as outcasts. This marginalisation needs to stop!
While most colonies have unsightly conditions, there are a few like Anandwan in Maharashtra that are forests of happiness, literally.
Anandwan, established in 1949 by Baba Amte, has not only healed more than 9,00,000 leprosy patients but has also given them a chance to re-integrate into society through education and employment. We need more such examples!
(3) While there is now a treatment for leprosy, what needs work is how we treat our fellow citizens, who have been unfortunate to fall victim to this shattering disease. The discrimination must end!
Towards this, an amendment in the 119 laws and rules that are discriminatory against people suffering from leprosy would be a good start.
This 27th January, on World Leprosy Day, let us pledge that the treatment for leprosy reaches everyone affected, for no one deserves a life of disability in isolated and inhuman conditions.
Let us join hands in building a kinder and more inclusive society, and a truly leprosy-free country.
About the author: Priyamvada Chugh is a cancer biology scientist who has been involved in research across laboratories in Mumbai, Germany, and the UK over the last 9 years. Having worked at the World Health Organization Press in Geneva, she is currently working as an Editor in a Scientific Journal. She is passionate about applying her scientific understanding to spreading awareness about public health issues.
---
You May Also Like: India Awards Padma Shri to Octogenarian Who Spent His Life Serving Leprosy Patients!
---
Featured image source: Twitter
(Edited by Shruti Singhal)
We bring stories straight from the heart of India, to inspire millions and create a wave of impact. Our positive movement is growing bigger everyday, and we would love for you to join it.
Please contribute whatever you can, every little penny helps our team in bringing you more stories that support dreams and spread hope.
Tell Us More