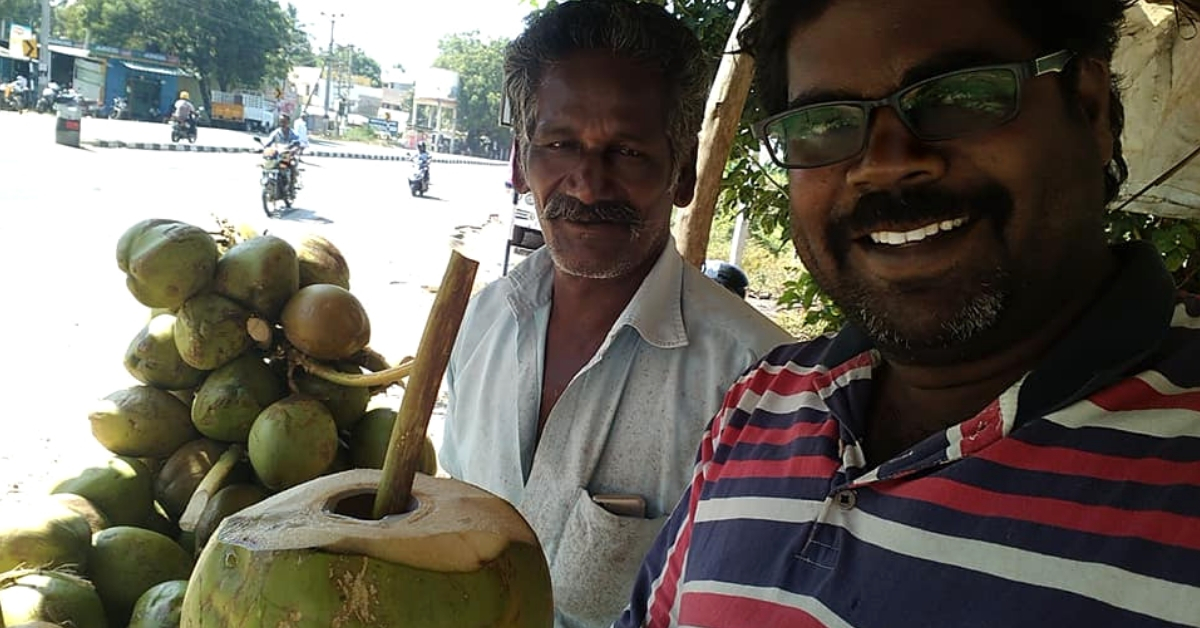 Let's hope many more take a leaf out of these sellers' books and adopt such innovative ways to reduce plastic usage.
January 1, 2019, marked a step in the sustainable direction for Tamil Nadu, as a state-wide plastic ban came into effect.
While this ban has certainly struck down heavily on manufacturers and dealers, there is a certain section of vendors who are turning heads with local alternatives.
It is common news that mandarai, banana and betel nut leaves and plates are gaining popularity for food packaging. But a few humble tender coconut sellers from the southern part of the state have found an innovative alternative to replace plastic straws.
Can you guess what it is?
Papaya stalk!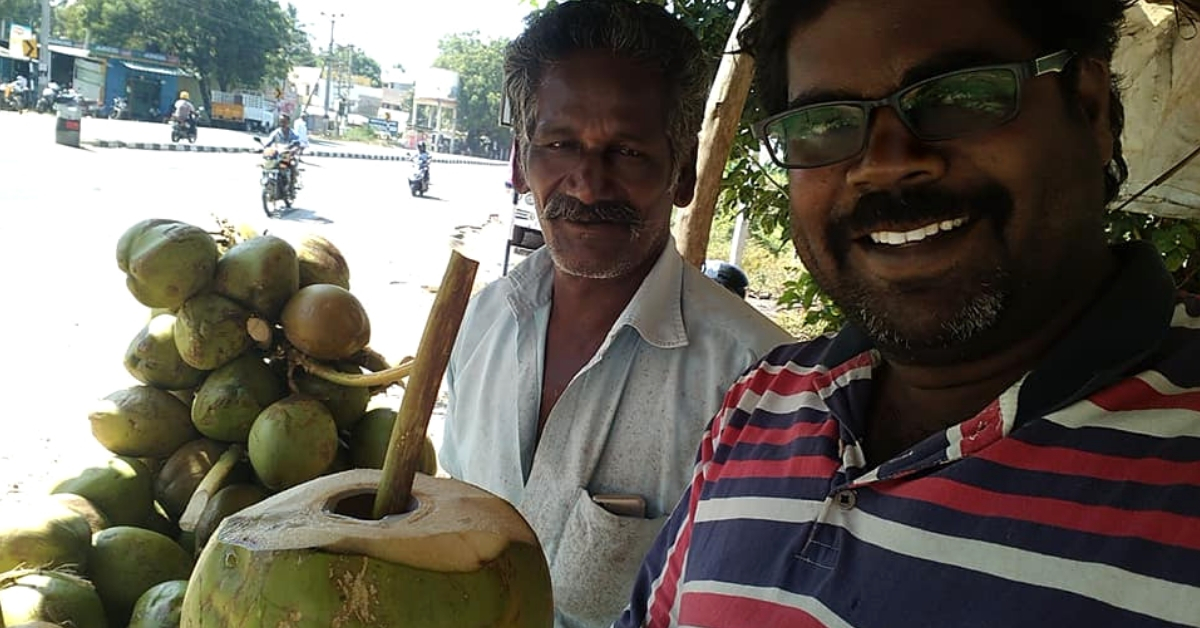 Yes, you read that right.
The news came to light after Thangam Pandian, a resident of Madurai, an organic farming enthusiast took to social media and shared the picture of a tender coconut seller serving fresh coconut water with a papaya stalk straw at the Maravankulam bus stop.
Speaking to The News Minute, the man shared, "He (the tender coconut seller) had collected them from his own farm, and these are available in plenty in papaya farms usually. This is the stalk that bears the fruit and the leaves. And farmers usually keep trimming the leaves, so there's plenty of stem available. It is interesting that he has made use of them."
Thangam adds how the stalk of the papaya that is semi sun-dried (mainly for the papaya milk) becomes quite sturdy and doesn't bend easily. This property makes it better than conventional plastic straw, as even children can use it easily.
Apart from papaya, he explains how a few other kinds of grass can be used as alternatives to plastic.
"There are very few plants with a hollow stalk like that of papaya. If you take corn stalk, it has a spongy filling inside, which makes it unfit to be used as [a] straw. However, we do have the hardy sugarcane grass known as naanal in Tamil (botanical name: Saccharum arundinaceum), and plain old straw (vaikol in Tamil), can also be used to serve the purpose," he says.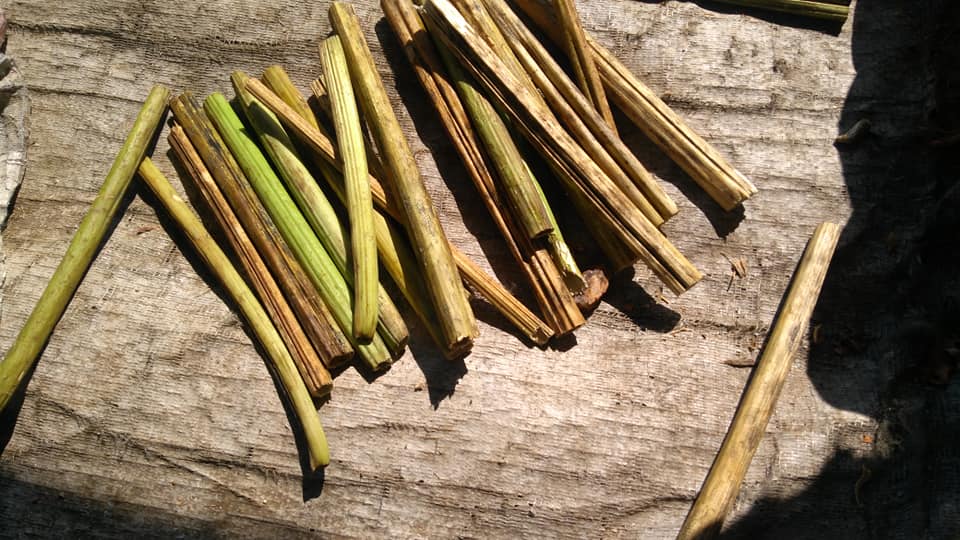 ---
Also Read: Pune Trio's Rs 5 Spit Pouch Could Curb TB, Swine Flu & Save Railways Rs 100 Crore!
---
The report highlights another desi jugaad by a different coconut water seller from the town of Tenkasi in Tirunelveli, who uses bamboo straws.
J Shanmuga Nathan, a resident of Tenkasi, who shared a picture of the tender coconut seller near the Essar Petrol pump between Tenkasi and Idaikal on Twitter, said, "Just right across the other side road, he found plenty of Bamboo stems which he thought he'll make straws out of. From one bamboo, he can make about 6 to 10 such straws."
He pointed out how using bamboo adds a unique and refreshing flavour to the tender coconut.
Let's hope many more take a leaf out of these sellers' books and find innovative ways to cope with the plastic ban!
If you are looking to eliminate plastic straws from your own life, here are some bamboo alternatives at The Better India Shop.
(Edited by Shruti Singhal)
Like this story? Or have something to share?
Write to us: contact@thebetterindia.com
Connect with us on Facebook and Twitter.