The job of forest officers, as thrilling and exciting as it sounds, may prove to be quite dangerous. The forest, with its magnificent creatures, is a beautiful place to work in, no doubt. But at times, animals who feel threatened by human presence may pose a danger to the forest officials.
When Sudha Dhurve, a forest guard in the Satpura Tiger Reserve in Madhya Pradesh came face to face with a tiger, her presence of mind saved her life as well as those of two other forest guards accompanying her.
It was about 6.30 am that day.
Along with Arjun and Vishnu who also work with the forest department, Sudha had entered the Tiger Reserve on foot for the regular tiger count.
Just as they saw tiger pugmarks on a trail, the trio started following them, as a part of their job.
Little did they know that the fresh marks would lead them just ten metres away from an adult tiger!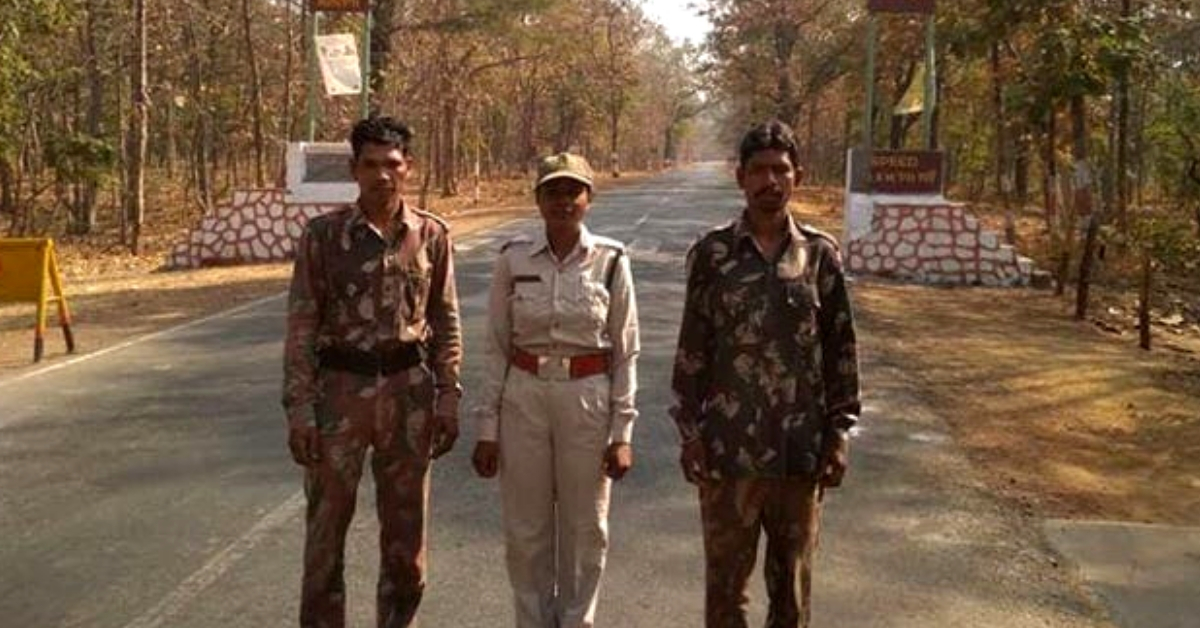 Speaking to Patrika, the forest guard said, "On Tuesday morning, I went to the jungle with two other guards for a population count of animals. The forest was thick when we saw a tiger merely 10 metres away from us. We froze. At first, I was so terrified that I couldn't think straight. I forgot all my training, but a few moments later, I composed myself and stood there, staring straight into the eyes of the tiger."
Forest guards and other officials are trained to deal with circumstances that bring them near a potentially dangerous wild animal. Be it tigers, leopards or sloth bears, forest officials theoretically know what to do when faced with an unpredictable wild animal.
It is said that animals like the tiger sense your fear and if the forest officials had attempted to run away, the tiger was sure to catch up with them within seconds.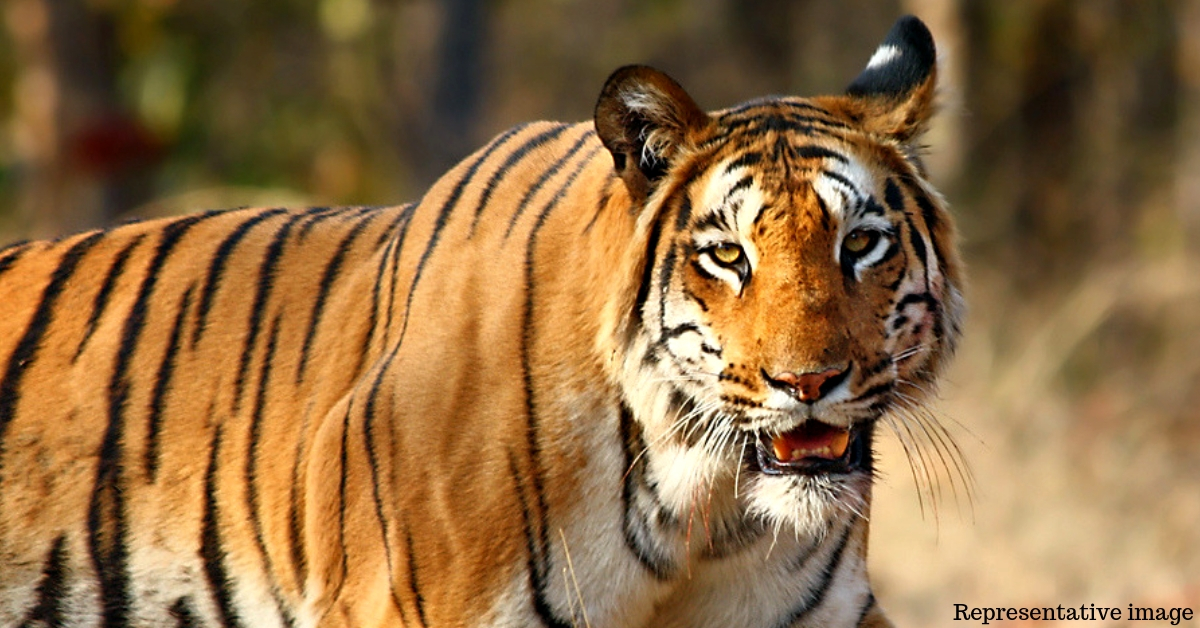 "I alerted both Arjun and Vishnu. We knew that if we move even a little bit, the tiger was sure to attack. The tiger was staring at us angrily. It growled, even roared once. But we did not budge. After an hour and a half, the tiger turned away and disappeared into the jungle. We were soaking in sweat on that freezing morning. I was worried more about Arjun and Vishnu than myself. On returning, we described the entire episode to the officials. After we did, the two other guards got a high fever," the Madhya Pradesh official told the publication.
---
You May Also Like: How a Farmer From Madhya Pradesh Is Growing 110 Varieties of Rice in Just 2 Acres of Land
---
The forest can be a little unpredictable for those who don't visit or study it often. While standing still worked perfectly for the three forest guards, it may not always be the solution.
Perhaps the tiger felt threatened to see three humans so close which is why it growled and studied them for over an hour. Having said that, Sudha's bravery must be applauded as she succeeded in saving not just her own, but the lives of two other officials!
(Edited by Shruti Singhal)
Like this story? Or have something to share? Write to us: contact@thebetterindia.com, or connect with us on Facebook and Twitter.