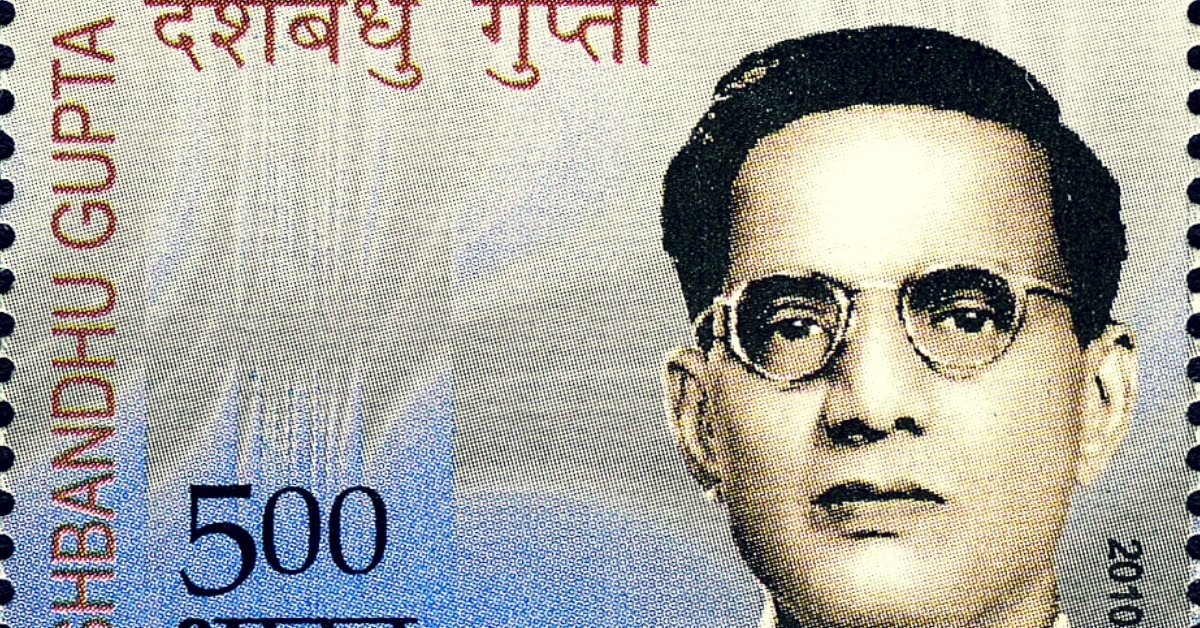 This freedom fighter's pallbearer was Jawaharlal Nehru. And if it weren't for him, Delhi wouldn't have a Legislative Assembly today. #ForgottenHeroes #history #India
As a member of the Constituent Assembly, Deshbandhu Gupta, a revolutionary freedom fighter, legislator and reputed journalist, passionately spoke in favour of a free press.
Growing up in an era when press freedom was repeatedly attacked by the British, Deshbandhu realised very soon how critical a free media would be in a nascent democracy like ours.
He vehemently opposed any attempt at stifling the progress of newspapers and was strongly against the decisions of various provincial governments to impose a tax on the sale of newspapers and their advertisement revenue.
Serving a public interest, the press, he believed, deserved different treatment from other industries.
During a discussion on whether taxes on advertisements could be published in a newspaper, Deshbandhu argued in the Constituent Assembly, "They are not an industry in the sense that other industries are. This has been recognised all over the world. They have a mission to perform. And I am glad to say that the newspapers in India have performed that mission of public service very creditably and we have reason to feel proud of it."
Citing a United States Supreme Court judgement in the 'Louisiana Case,' in which publications challenged a 2% licensing tax levied on newspapers by the State administration, Deshbandhu highlighted the critical role the press played—as a conduit between the people and those in office.
"The predominant purpose of the grant of immunity here invoked was to preserve an untrammelled press as a vital source of public information. The newspapers, magazines and other journals of the country, it is safe to say, have shed and continue to shed, more light on the public and business affairs of the nation than any other instrumentality of publicity; and since informed public opinion is the most potent of all restraints upon misgovernment, the suppression or abridgement of the publicity afforded by a free press cannot be regarded otherwise than with grave concern," said the US Supreme Court judgement, and Deshbandhu read out a segment of it in the Assembly.
"The tax here involved is bad not because it takes money from the pockets of the appellees. If that were all, a wholly different question would be presented. It is bad because, in the light of its history and of its present setting, it is seen to be a deliberate and calculated device in the guise of a tax to limit the circulation of information to which the public is entitled in virtue of the constitutional guarantees. A free press stands as one of the grant interpreters between the government and the people. To allow it to be fettered is to better ourselves," he added.
During the course of the freedom struggle, he started a newspaper called Rozana Tej alongside Swami Shraddhanand, an Arya Samaj missionary. Deshbandhu, however, soon became the sole owner of the publication.
He eventually reached out to veteran journalist Ramnath Goenka, and together they bought over the Indian News Chronicle, which after Deshbandhu's death became The Indian Express, the venerated publication which stood up to political tyranny post-Independence.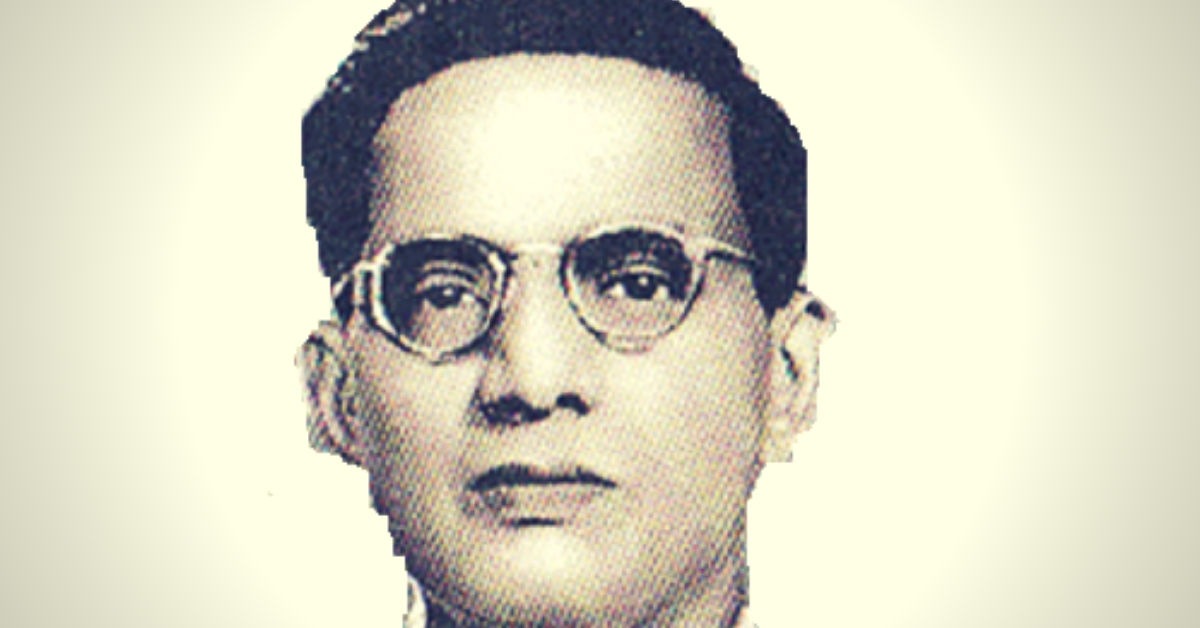 Of course, the business of media in India has changed incredibly, and the spirit of nation-building and fearlessness that once drove publications no longer exists.
However, Deshbandhu grew up in a different an era, and his life story is a reflection of what drove his passion for a free press.
Born Rati Ram Gupta on June 14, 1901, in the Badi Pahad area of Panipat, Haryana, Deshbandhu grew up in a household of scholars. His father Shadiram was a Vedic scholar, who also wrote prose and poetry in Urdu.
After studying at a madrasa in Panipat, he made his way to the venerated St Stephen's College, where, aside from his studies, he also worked as an assistant to Jamnalal Bajaj, the famous cloth merchant and freedom fighter, for nearly three weeks.
He was only 19 when the horrific Jallianwalla Bagh massacre took place, and it left an indelible mark on his conscience.
He dove into the freedom struggle, joining the Non-Cooperation Movement after an address by Mahatma Gandhi on October 22, 1920, in Bhiwani. However, before he took this step, he sent a notice to his college principal stating that he would no longer be able to attend college.
The cause of freedom trumped college education, and SK Rudra, the then principal of St Stephen's, understood.
For Deshbandhu ('Friend of the Nation'), a title given to him by Mahatma Gandhi and Swami Shraddhanand, social awareness did not come merely with his initiation into the freedom struggle.
During his teens, he had joined the Arya Samaj, a Hindu reformist organisation. As a member of the Indian National Congress, Deshbandhu played a critical role in organising the party's activities, protests and demonstrations in the Delhi-Haryana area. His first stint in prison began when he was 19 for what the British had deemed 'subversive' political activities.
During his early years in the freedom struggle, he grew particularly close to Lala Lajpat Rai, the legendary freedom fighter, and soon became his confidante. In fact, Lala Lajpat Rai had given him the task of organising the INC's activities in the Karnal tehsil.
Following the enactment of the Government of India Act in 1935, Deshbandhu Gupta and Pandit Shriram Sharma became the only two members of the INC to win seats for the party in the Punjab provincial elections in 1937—a seat he would hold onto for seven more years. Following his stint in the Punjab legislative assembly, he joined the Constituent Assembly as a representative from Delhi.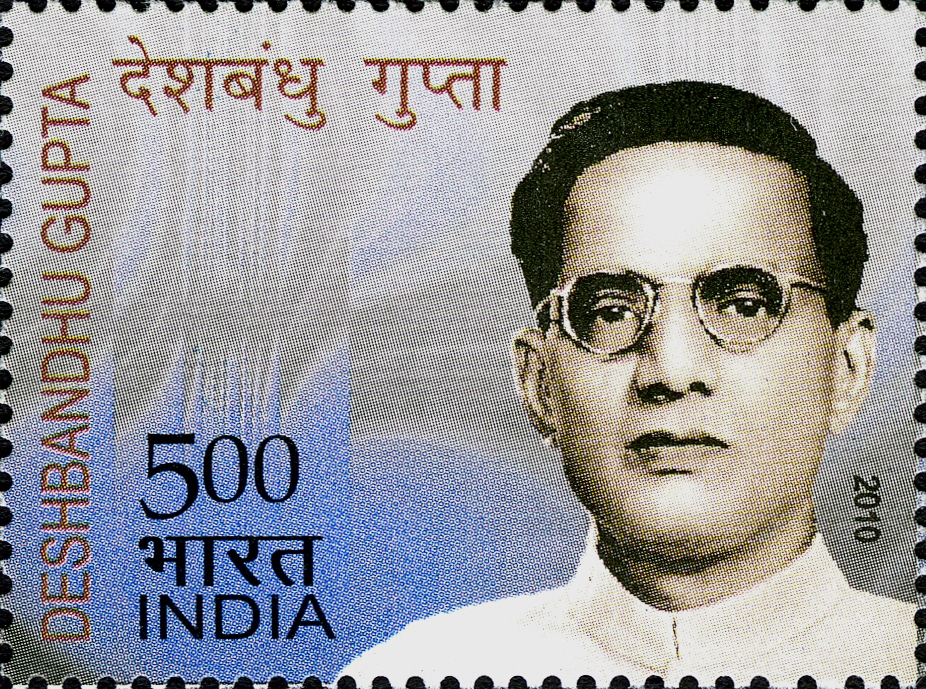 Besides an active role in politics, Deshbandhu also played an instrumental role in soothing tensions during communal riots in Delhi at the time of Partition. He went to different parts of the city, taking on communally divisive forces. Witnessing the influx of refugees into Delhi during Partition, Deshbandhu had recommended greater representation for Delhi in Parliament.
"As regards Delhi, it is an admitted fact that its population has greatly swollen by the influx of refugees more than in any other town. According to the last census (1941), Delhi's population was about nine lakhs, but at present, it is estimated to be about 19 lakhs. Therefore, it would be very unfair for the Delhi province should the number of representatives be fixed according to the last census," he said.
Also Read: India's 'Conscience Keeper': Why C Rajagopalachari & His Ideas Remain Relevant Today
He spoke at great length for Delhi to have its own Assembly, a proposal which Dr BR Ambedkar opposed. Eventually, both sides struck a compromise—Delhi did get its own Assembly, but it also remained a Union Territory. There is a reason why he is such a revered figure in the national capital.
Deshbandhu, unfortunately, passed away at the age of just 50 on November 21, 1951. Such was the respect he garnered that India's first Prime Minister Jawaharlal Nehru performed the role of a pall-bearer at his funeral. According to some accounts, Nehru is believed to have said "Aaj Dilli sooni ho gayi hai" (Delhi has lost its soul) upon hearing Deshbandhu's demise.
His legacy remains intact with a college affiliated to Delhi University and road named after him.
(Edited by Gayatri Mishra)
Like this story? Or have something to share? Write to us: contact@thebetterindia.com, or connect with us on Facebook and Twitter.
We bring stories straight from the heart of India, to inspire millions and create a wave of impact. Our positive movement is growing bigger everyday, and we would love for you to join it.
Please contribute whatever you can, every little penny helps our team in bringing you more stories that support dreams and spread hope.