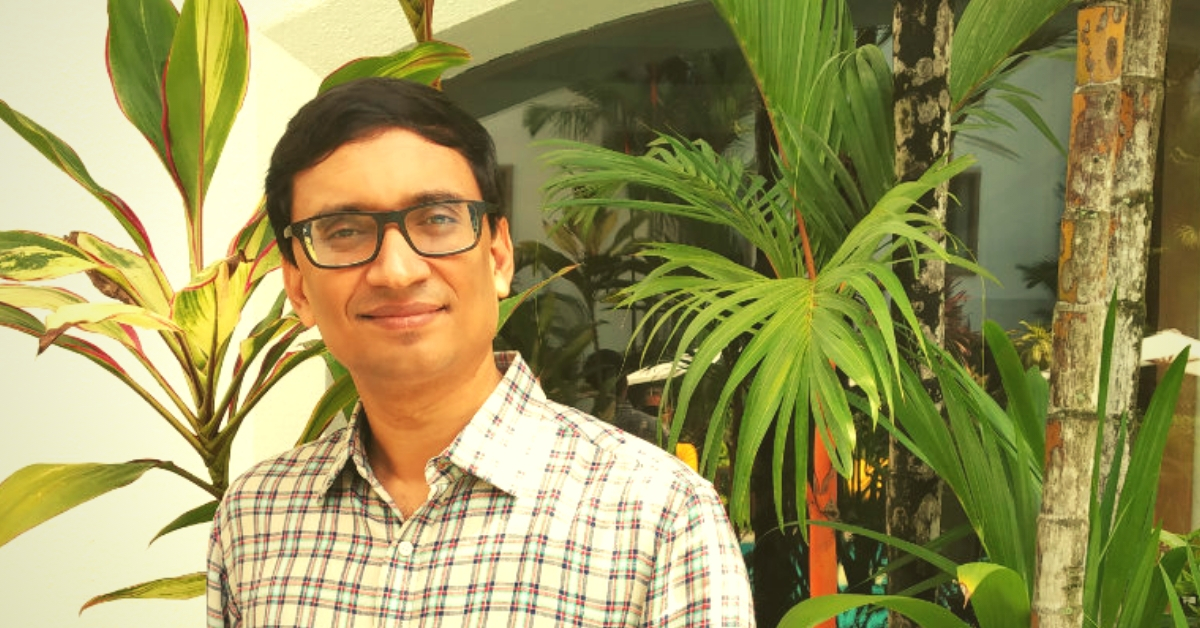 "Children shouldn't be a vehicle for our ambitions. They should be a vehicle for their own aspiration. Not everyone wants to become a doctor, engineer, or pilot." #Education #India
In 2001, Rajan Singh was appointed the Police Commissioner of Thiruvananthapuram—one of the youngest ever to hold the post. Among other things, the former commissioner set up a database of all violent criminals in the city.
Today, however, he is helping young students from Tier II, Tier III cities and small towns, who cannot afford expensive science coaching centres or programmes in places like Kota and Hyderabad.
As the founder of ConceptOwl, an online platform with a website and application, Rajan is not merely interested in helping students crack notoriously difficult exams like the JEE and NEET. He wants to give them the necessary tools to actually learn the concepts of science and mathematics and enjoy the process.
At the time of its incorporation, the education start-up based out of Thiruvananthapuram had tied up with Bansal Classes, a Kota-based IIT-JEE entrance coaching company, for tests and practice. That's no longer the case after they developed their own technological and pedagogical framework.
"We are attacking a specific problem, which is providing a quality learning tool to students from Tier III and Tier II cities. In rural areas, small towns and within smaller cities, learning opportunities are pretty poor, and in a conventional classroom format, the quality of education is completely dependent on the teacher. Since it's hard to find quality teachers, there isn't much quality learning," says Rajan, in a conversation with The Better India.
Conventional policy responses like teacher training offer some incremental impact, but they don't really change the game.
So, how do you deliver a scalable model which can reach out to potentially lakhs of students and at the same time ensure no dilution in quality?
"Traditional online learning has not worked because learning effectiveness is not just a function of the curriculum. The biggest reason why students continue to attend classroom programmes because they enforce the effectiveness of learning. Students have a calendar, a schedule, and they are forced to go through the learning process. Conventional online programmes are remote, depend on a child's own enthusiasm to learn whatever they can from a YouTube video and often their interest peters out in weeks. Thus, parents continue to look for classroom programmes," says Rajan.
While parents want a classroom programme, this requires a live teacher, but when you are unable to get good quality teachers, the problem continues.
"However, we are solving the problem using a different approach—a classroom without a live teacher. So, you have a teaching assistant, who is more like a class manager, but the teaching is done via a combination of videos and digital problem-solving tools in the class, besides a remote instructor who is only present to clear doubts in real time," says Rajan.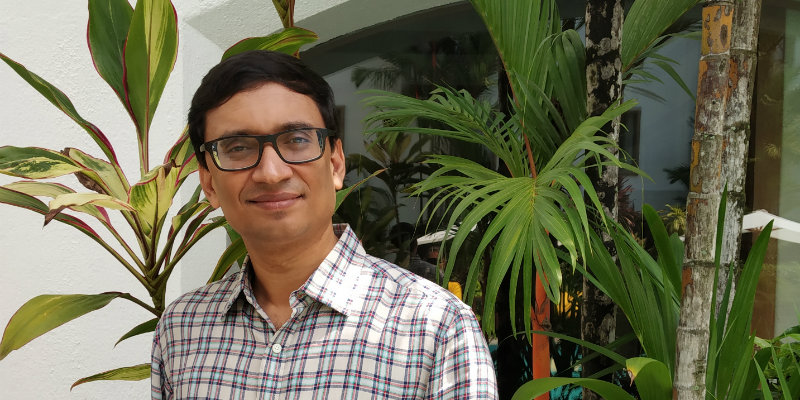 The classroom manager is often a science graduate who can engage with students, enforce discipline and manage students. Using a smart television screen and projector, they show videos, pose questions and collect whatever queries the students may have.
If the class manager is unable to solve their doubts, he/she forwards it to a team of 'real-time remote instructors.' These instructors send their response immediately or shoot a video that is shared with the class. Tests, homework and assignments are given online. Students enrolled in the startup's course must have an Android device with an internet connection.
The course currently operates as an after-school programme. Besides the standard school syllabus in Physics, Chemistry, Maths and Biology, the startup also helps them prepare for competitive entrance exams.
"This a new format we have tested and now rolling out. We hope to fine-tune this new format and take it to these remote locations. Internet access isn't a major hindrance, and people have devices. The fundamental digital infrastructure already exists. Customers already know how to use the technology. We want to leverage this development to change the modality and format of learning subjects like science and maths. I hope that lakhs of students in the future can benefit from this platform by acquiring quality learning at a very reasonable cost," says Rajan.
Today, the start-up runs two such programmes in private institutions in Thiruvananthapuram. It will soon roll out the programme across 17 schools in Kollam, Alleppey and Thiruvananthapuram districts (and many more coming), according to this YourStory profile. By the end of this year, he hopes to run at least a 100 such programmes. It has received funding up to $500,000.
Their coaching programmes are available at Rs 30,000 per year per student, for classes 11 to 12 and at Rs 20,000 from class 7 to 10, that employ a combination of online and offline tools. Meanwhile, you can download the app for free.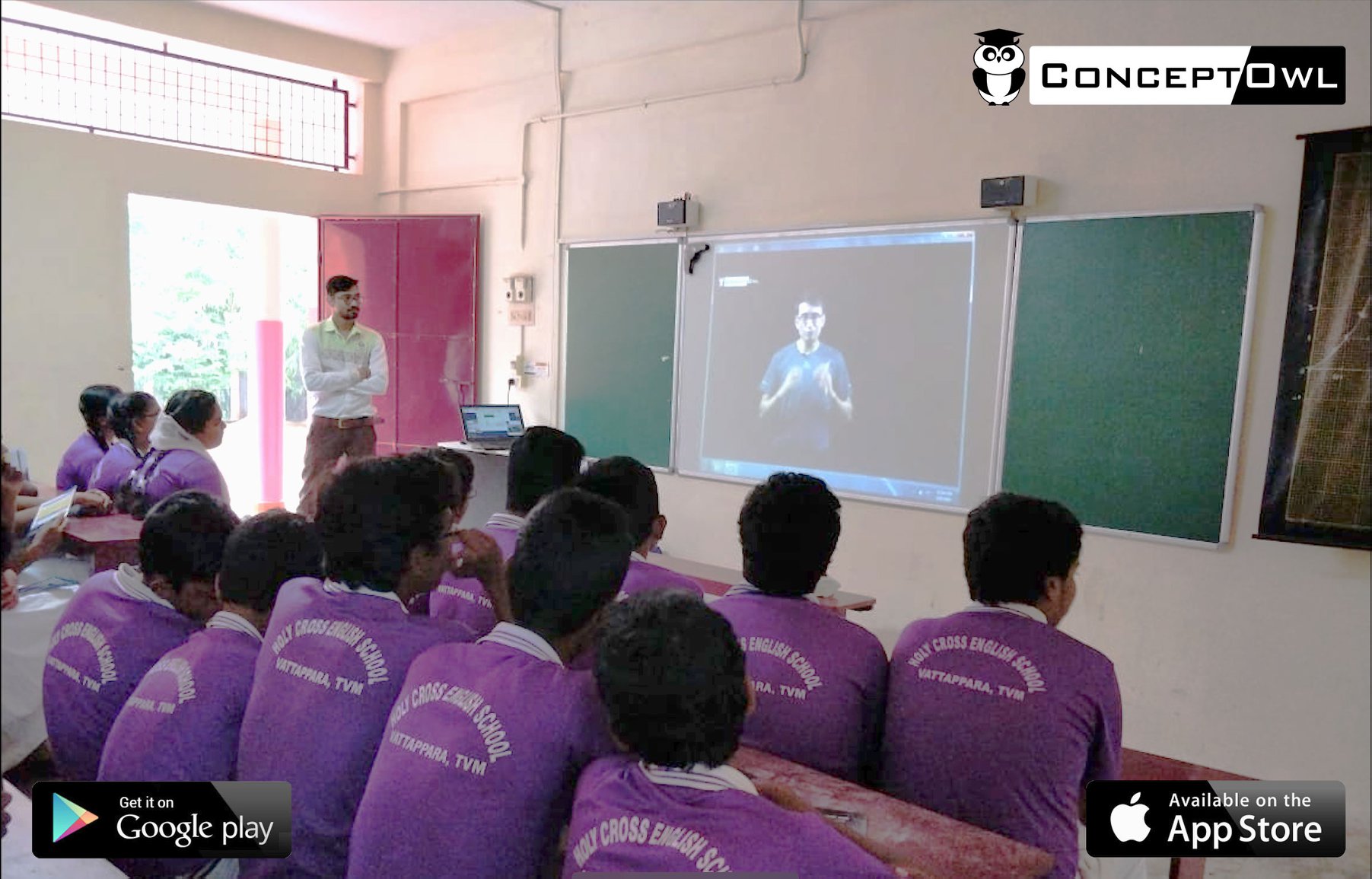 The Road Not Taken
It's been a unique career progression for Rajan Singh. Although he originally hails from eastern Uttar Pradesh, he has lived all over India. His father had served in the Indian Air Force.
After graduating from school, he wrote the JEE exam, cleared it and completed his BTech in electrical engineering from IIT-Kanpur. Disillusioned by the way engineering was taught, and seeing other students from his batch apply for the civil services, Rajan did the same.
He cracked the exam and joined the Kerala cadre of the Indian Police Service (IPS) in 1997. Serving as an IPS officer for eight years, he quickly climbed to the rank of a police commissioner, where he managed a force of 3,500 personnel.
"However, it became a little monotonous. After spending eight years, I wanted to move on towards newer and different things," he tells The Better India.
After resigning from service in 2005, he enrolled into an MBA programme at the Wharton School of the University of Pennsylvania. After completing the course, he found a high-paying consultancy job with McKinsey and Company, New York. After working there for two years, he joined a $1.5 billion-private equity fund in Mumbai till 2012, a job he found very fascinating.
"As an investor, you come across a lot of entrepreneurs with some fascinating ideas. I didn't want to stay a professional all my life. In the process, my desire for entrepreneurship just grew stronger. At some point, I decided to leave. Education is a subject close to my heart. That's how the journey began. Initially, I started an online education platform called CourseBrew. While I was working on it, I got in touch with Bansal Classes, a Kota-based IIT-JEE entrance coaching company, and that's when ConceptOwl came to life," he says.
Challenges that lie ahead
In any business, the most difficult hurdles are often psychological.
"On our platform we have someone in class and a remote teacher to clear doubts, but like any innovation, some consumers take their time to adapt. In the long run, when we say run 2000 such programmes, we have to ensure this class manager comes on time and does his/her job properly. This is an operational challenge, I can foresee," says Rajan.
Thoughts about coaching classes
Coaching programmes targeted at cracking medical and engineering entrance exams have lately received a lot of bad press for their exploitative practices. However, the former IPS officer sees it as a multi-pronged issue and does not lay all the blame on coaching centres.
"Change must come society and parents first. Children must never be pushed into something they do not want to do. These kids shouldn't be a vehicle for our ambitions. They should be a vehicle for their own aspiration. Not everyone wants to become a doctor, engineer, or pilot," he says.
In places like Kota and Hyderabad, there are instances of children who haven't seen daylight for years, studying 14-15 hours a day. This isn't healthy at all and does little to facilitate learning, acquire skills and knowledge. It should be a personal choice.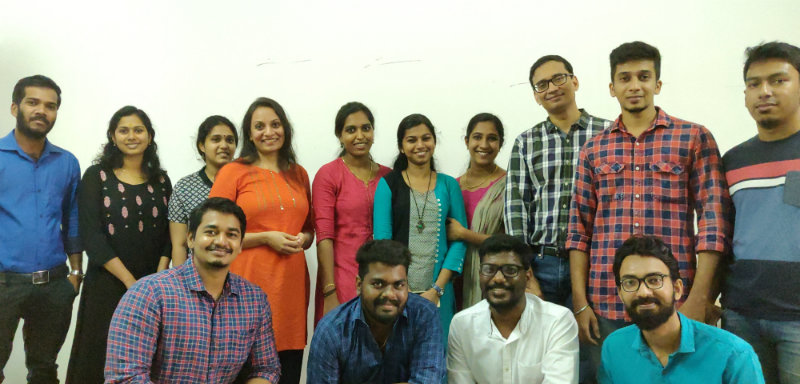 Where parents or teachers go wrong is that if they enforce their ward to attend intensive coaching classes in places like Kota. The problem, however, goes further down to the school system where the emphasis is on the end result of an exam rather than the learning process.
Rajan also sees a more significant structural problem at play. Apart from certain elite institutions like the IITs, India does not have enough affordable quality educational institutions. If you don't get into these top tier institutions, career opportunities are limited irrespective of how brilliant you are since valuable industry networks don't exist in other average Indian institutions.
Also Read: Meghalaya IAS Officer Wins Hearts, Donates 2 Months' Salary To Renovate School!
"It's a supply-demand problem. There is too much demand and not enough supply. The rat race to getting into the IITs is thus inevitable. However, my biggest concern with coaching centres is the sort of academic pressure they put on children out of a desire to maintain a certain reputation. They cannot ignore the effect this has on the state of their mental health," he says.
"I'm not a fan of sending children to Kota. Children should live with their parents. So, one of the problems we are looking to address is that we want to bring quality learning to their doorstep. Migration for quality learning often takes a financial and emotional toll on families, and we are looking to offer a viable alternative," adds Rajan.
You can follow them on Facebook and YouTube. 
(Edited by Gayatri Mishra)
Like this story? Or have something to share? Write to us: contact@thebetterindia.com, or connect with us on Facebook and Twitter.
We bring stories straight from the heart of India, to inspire millions and create a wave of impact. Our positive movement is growing bigger everyday, and we would love for you to join it.
Please contribute whatever you can, every little penny helps our team in bringing you more stories that support dreams and spread hope.