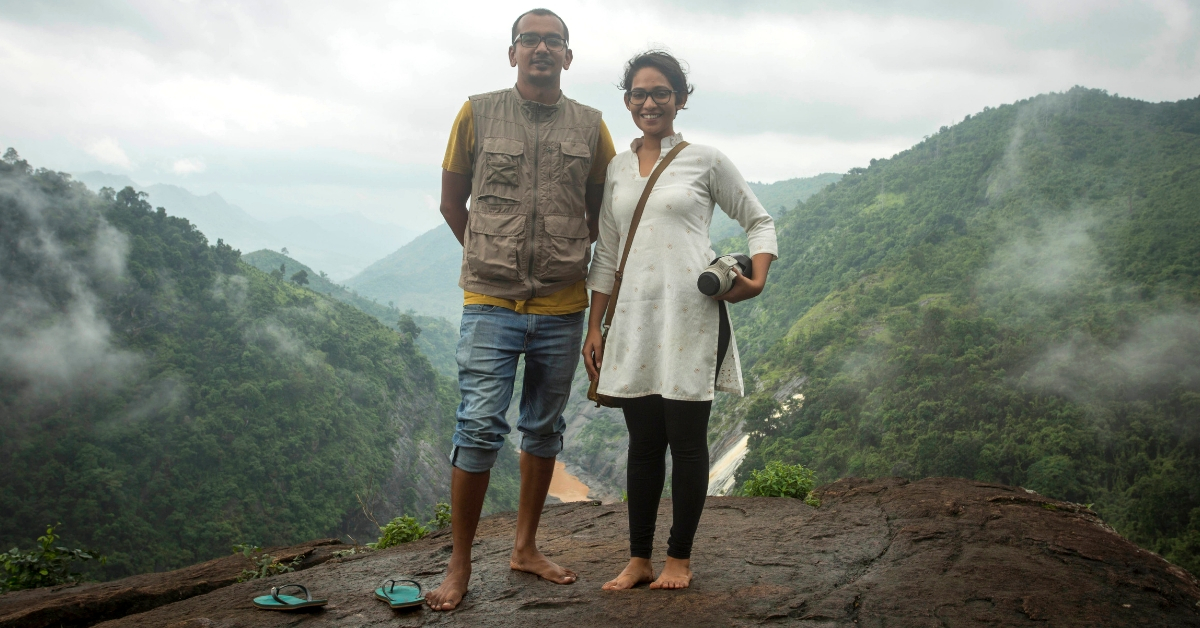 The tribal heritage of India remains obscure and underappreciated across all corners, and that is precisely what The Forgotten Songs Collective aims to change.
Two roads diverged in a wood, and I—
I took the one less traveled by,
And that has made all the difference.
When I first came across the extraordinary journey of Akshatha Shetty and Piyush Goswami, I couldn't help but remember these lines penned down by American poet Robert Frost.
Once a part of the young workforce that fuels the corporate sector, the duo decided to bid goodbye to the monotony of routine work and cloistered workspaces.
They wanted to dedicate their lives to art and philosophy and find ways to bring both disciplines together to do socially relevant work.
The year was 2010 when 'Rest Of My Family' took flight as an idea and philosophy, and the next three years went in transforming it to something real and practical.
As the ideating went in the background, Piyush started working on various independent photography, fiction and non-fiction films, while Akshatha explored the field of journalism.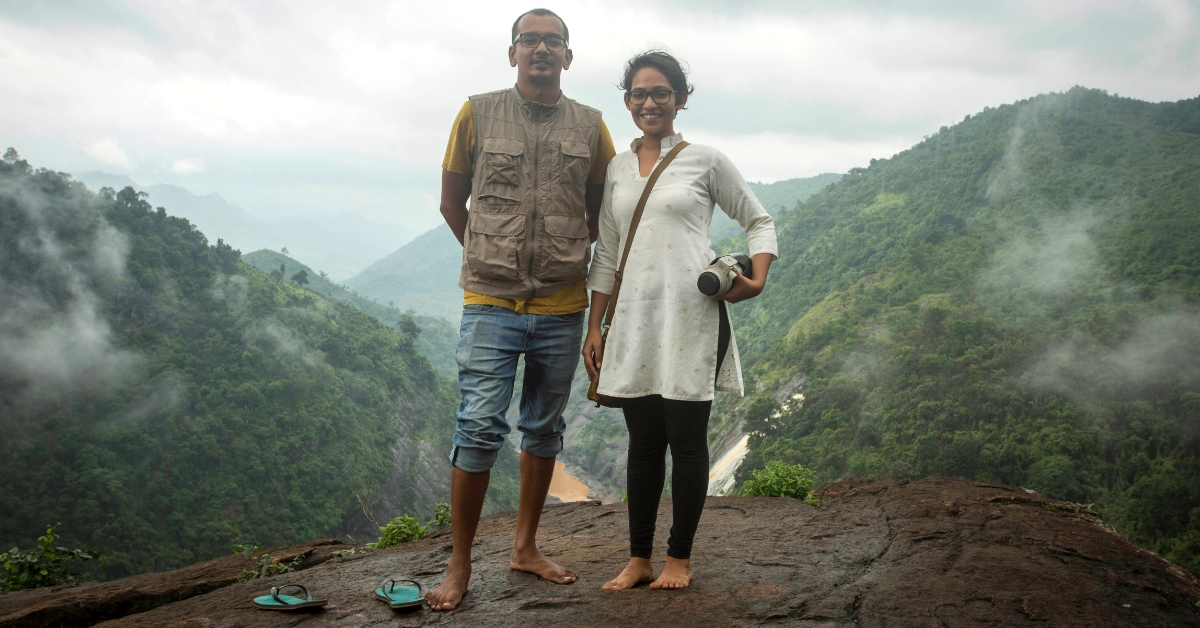 "It was during this period that we both started travelling to rural and tribal communities, as frequently as our resources allowed us to. We started sharing our findings through photo-stories. We did this for a while and initially thought that writing about social issues would draw the attention of those who have resources to make a difference to the lives of the ignored sections of the society. But over time, we became convinced that writing/documenting alone seldom results in a constructive impact on the individuals and communities that are being written about. We knew we had to do more," says the duo to The Better India.
Akshatha and Piyush travelled and lived with families and communities—who were all strangers. However, the love and care they received led them to realise that all social and cultural walls that separate people were a human construct and didn't really exist.
"The more we travelled and met new people, the more our social walls melted away. Over time, fear and suspicion were replaced with love and trust. We realised that everyone we met and lived with was a part of our own family. And, when someone is part of your family, just writing about their challenges and needs isn't enough. You have to try your best to find a solution to these challenges," they share.
In 2013, they gave up their homes, belongings and everything else that they owned to live a life on the road, and dedicated themselves to a single idea and cause—Rest Of My Family.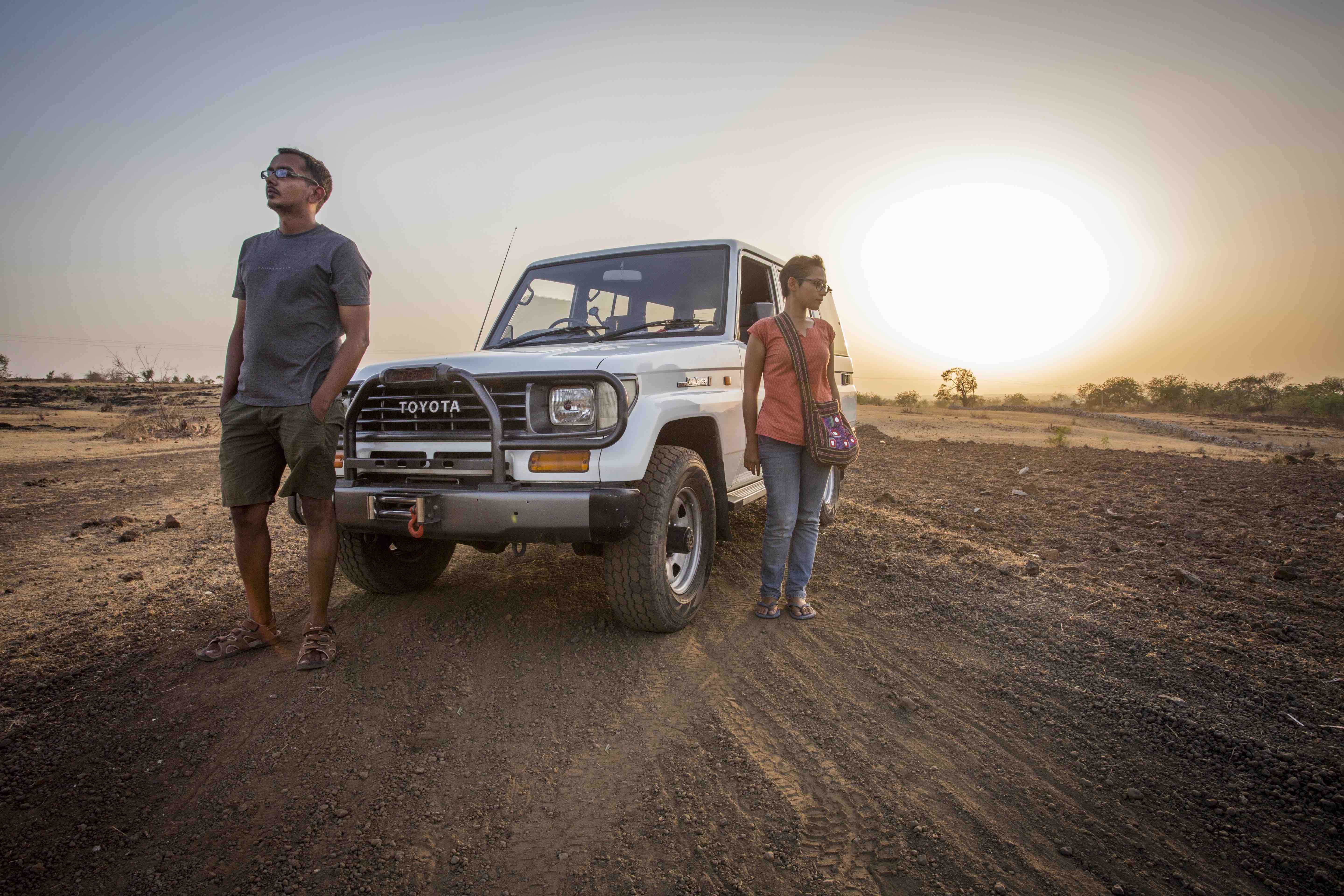 Three years later, they decided to embark on a nonstop one-year drive through rural and tribal India, that was made possible because of a successful crowdfunding campaign.
Since then, they have documented and lived with numerous rural and tribal communities.
"Throughout the drive, we documented various communities and issues across six states. In Maharashtra, we covered farmer issues in drought-hit regions, and in Karnataka, it was the situation of Devadasis in Koppal, and the social issues faced by the Lambani community in Chincholi. In Bastar, we documented the situation of adivasis and the Naxal-state conflict, while in Odisha it was the issues faced by the Bonda tribe. We have also covered the issue of human trafficking and other challenges near the India-Bangladesh border in West Bengal and the current situation of the Biate community in Assam," they share.
But that's not all. Akshatha and Piyush also try to do everything in their capacity to support communities that they document and live with.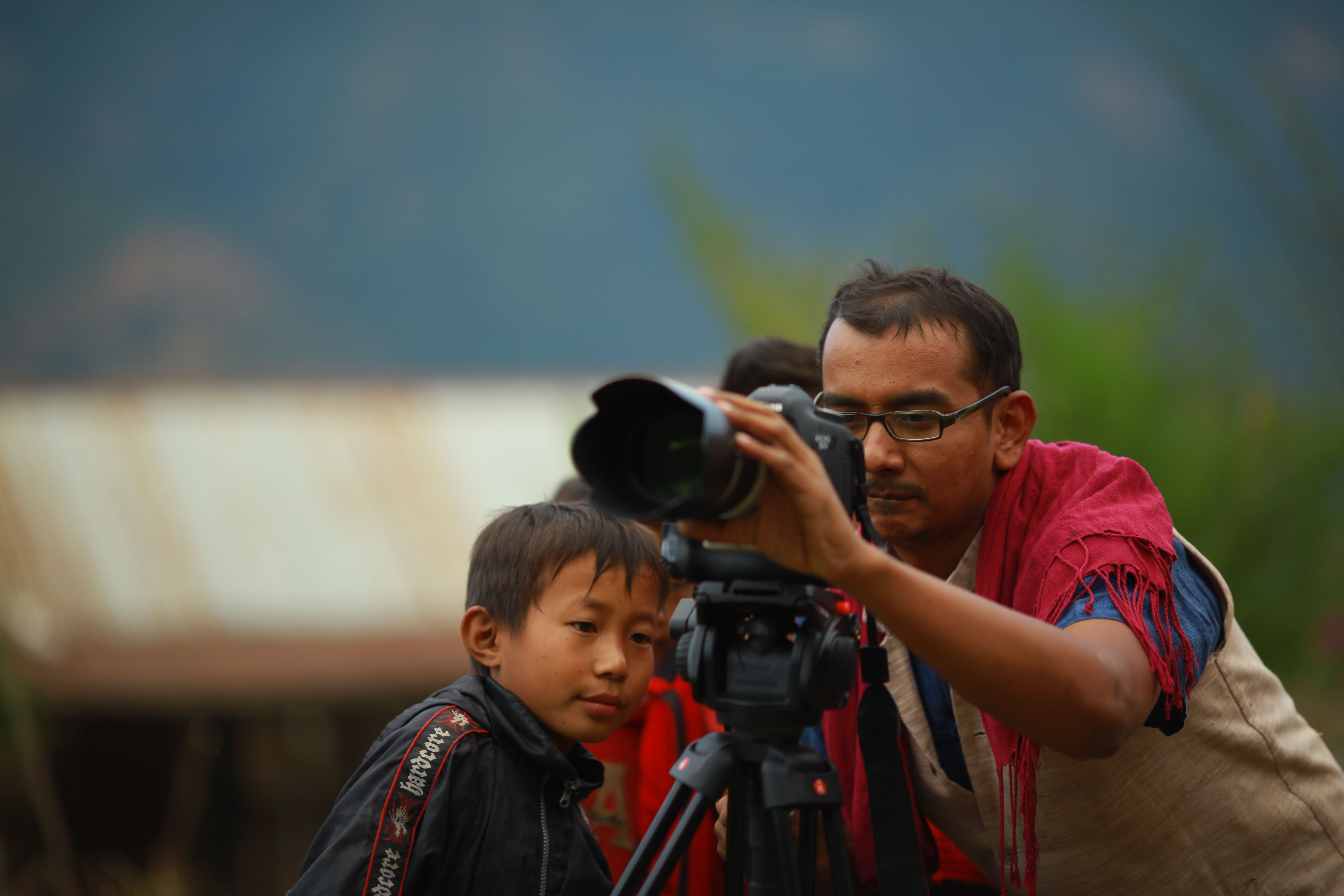 In the last three years, they have been able to accomplish the following:
1) Sponsor the education of over 400 underprivileged children across six states.
2) Provide a community bus to a remote fisherman community in Dhanushkodi.
3) Facilitate regular medical camps through a rural healthcare program in Bastar.
4) Introduce biogas to the Bonda tribe by setting up a biogas project in Bonda Hills (Odisha).
5) Mobilise drinking water access project in arsenic contaminated areas of North 24 Parganas district (West Bengal)
6) Form the Kharthong Organic Farmers Producer Company (KOFPO) in Dima Hasao (Assam) to help farmers get fair rates for their organic produce.
Besides these remarkable projects that the duo has spearheaded in the last eight years, there is one noteworthy initiative that we'd like to particularly highlight—The Forgotten Songs Collective (TFSC).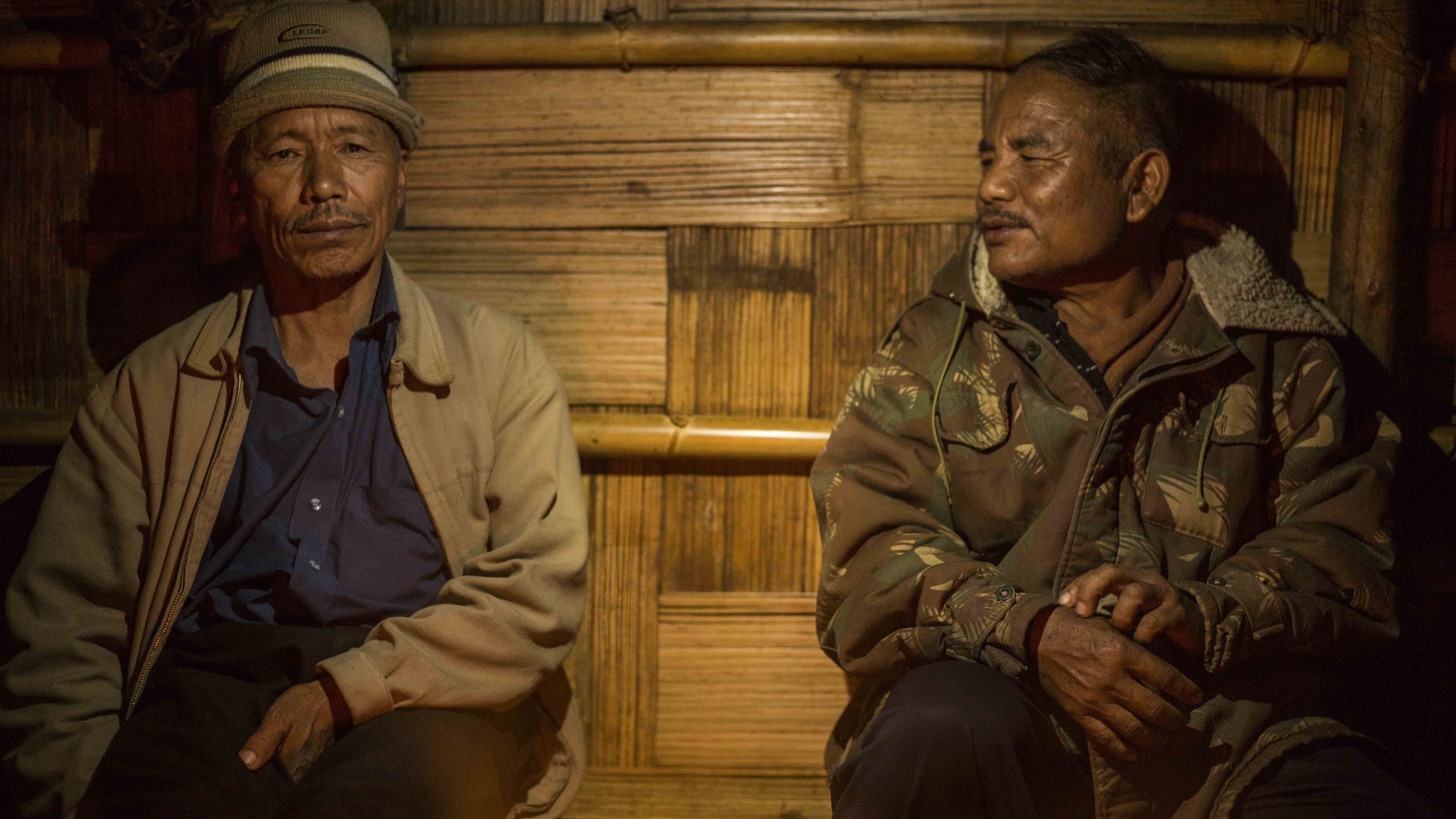 Unfurled in 2018, TFSC is a multi-media art collective initiated by Rest Of My Family's Artist Connect programme in collaboration with Vinayaka, an experimental electronic musician.
The programme aims to preserve, raise awareness about dying tribal and folk music and cultures of India through multi-media artist collaborations with musicians, visual artists, projection mapping artists, filmmakers and other artists.
As a part of the Artist Connect programme, an artist would have to travel with Akshatha and Piyush to remote tribal settlements in various states to tell stories of and raise awareness about different social challenges.
Additionally, they will also work towards reviving and celebrating tribal and folk music of India through musical releases and audio-visual performances.
It is entirely possible that a greater part of the country must have never heard of the Biate tribe from Assam or any of their cultural legacy. In fact, the tribal heritage of India remains obscure and underappreciated across all corners, and that is precisely what TFSC aims to change.
But what drove the duo to conceptualise a concept as unique and remarkable as TFSC?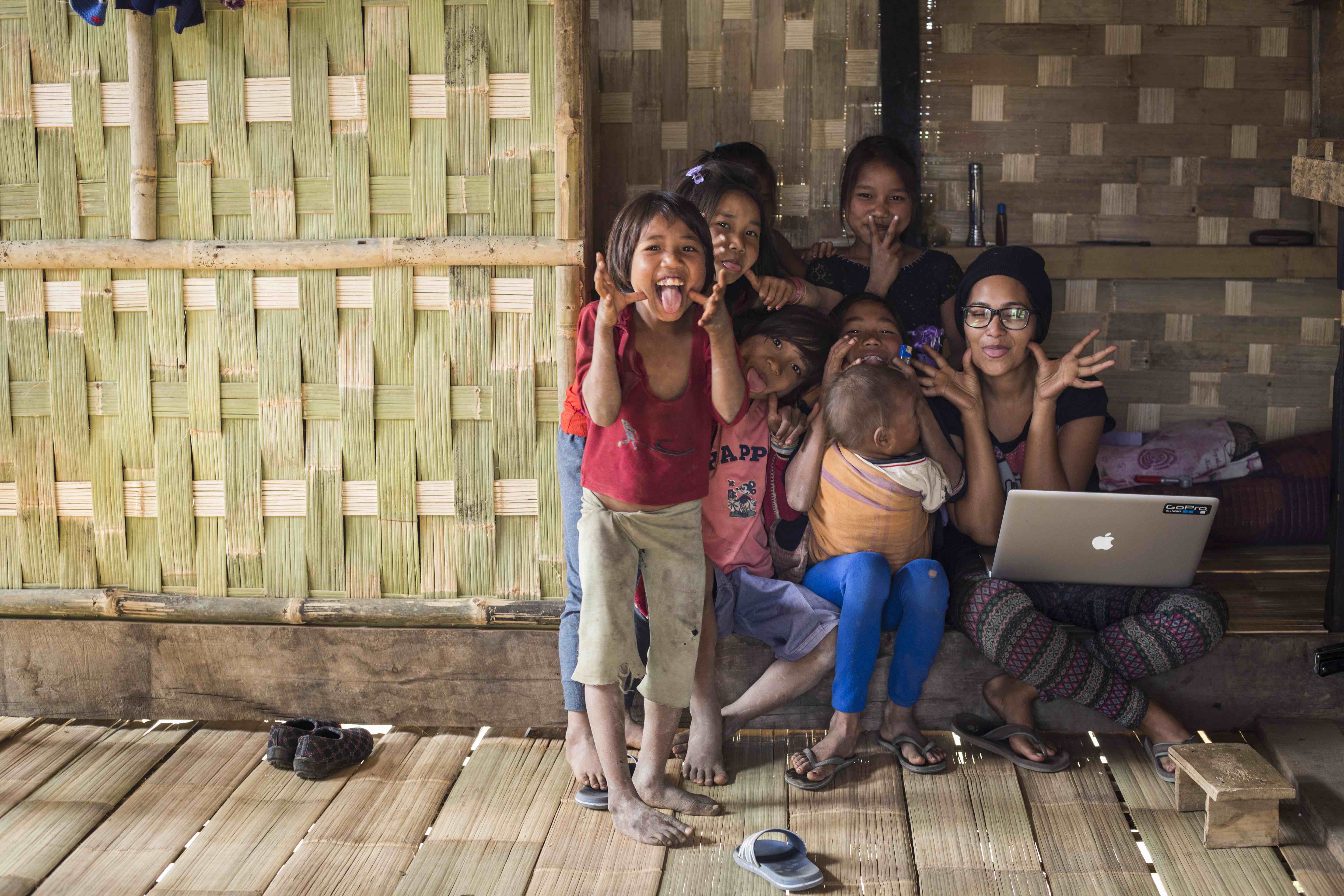 "Our work revolves around living with, understanding, documenting and supporting tribal and rural communities. In all our years of travelling and working, we have constantly felt that folk and tribal music of India has been largely ignored and is underrepresented. These obscure music forms and songs have such unique imprints of history, culture, identity and life struggles of their respective communities. While the thought has lived with us for a long time, it began taking real shape during our first stay with the Biate tribe in Dima Hasao, Assam in 2017. During that time we met an old man named Epa Lallura in a remote village called Jahai," they recall.
The man was a part of the last generation of the tribe that remember their folk songs, stories and rituals. He told the new visitors about how after their community's conversion to Christianity and the increasing exposure to the modern world, a lot of their history, music and culture was being forgotten.
"Epa Lallura's knowledge of his culture, music, nuances of their original language is unparalleled. His pain seeing his culture fade away with passing days was so real that it caught our attention. He genuinely wanted to do whatever possible to keep Biate music, and history alive. After meeting him, we knew we had to do something to address his concern for their music and culture," they share.
They realised that the time was right for them to work with the Biate tribe as part of the TFSC programme.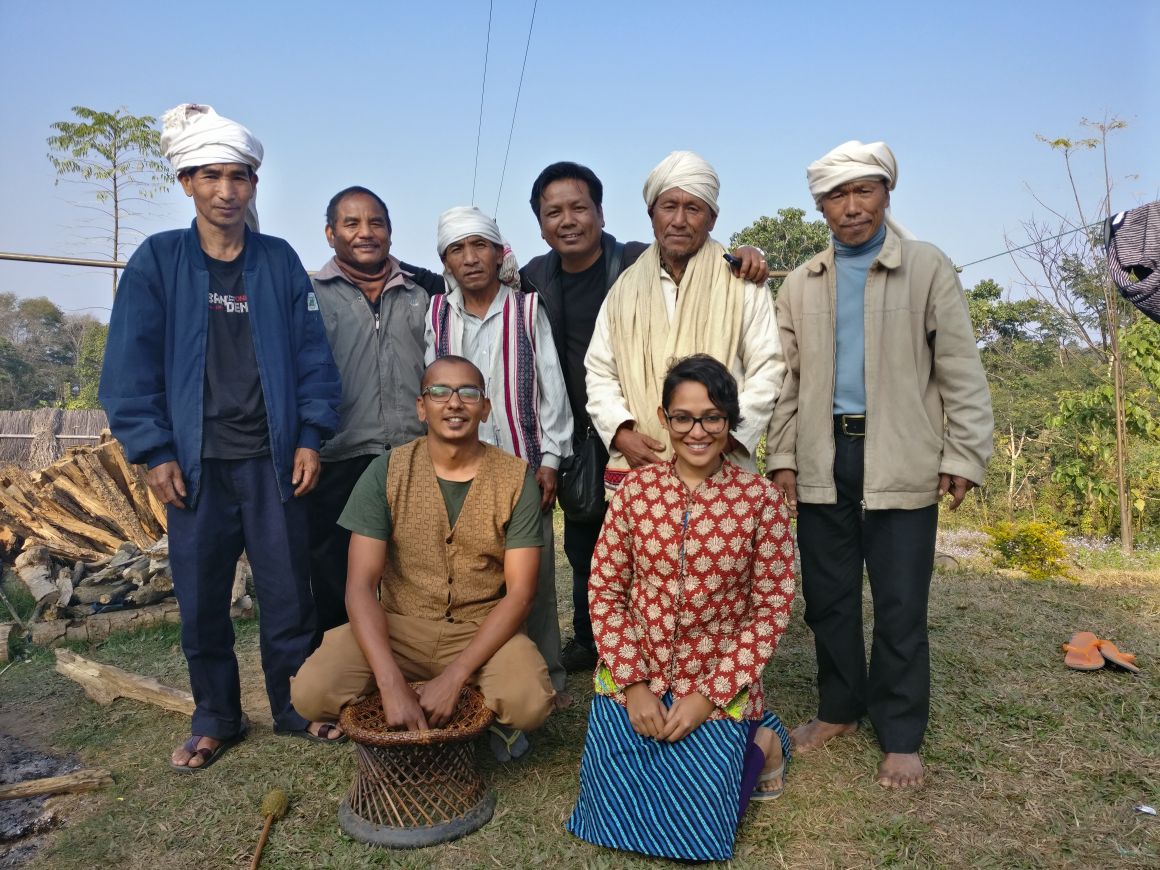 "We discussed this idea with Vinayaka, who in his musical journey has been trying to find ways to tell real stories with social relevance. He was immediately on board, and the project came to life," they explain.
Another incident that took place during their stay in Thingol further motivated them to pursue TFSC. When the Biate elders gathered to sing songs of their past and perform ancient rituals, it was their host Lalpuia's mother who played the gong at night and sang along with the rest.
"Lalpuia stood up and danced to the rhythm. He had tears in his eyes. Ever since the death of his little brother many, many years ago, his mother had stopped singing. That particular day, when the elders gathered on a moonlit night around the fire to rekindle their past, she sang again. 'Enu (enu in Biate means mother) never sang again after his death. Today, she did after many years,' he said," they reminisce.
As its first project, TFSC is working to preserve, raise awareness about and celebrate the music and culture of the Biate tribe. Next in the pipeline are the tribes of Bonda and Gond.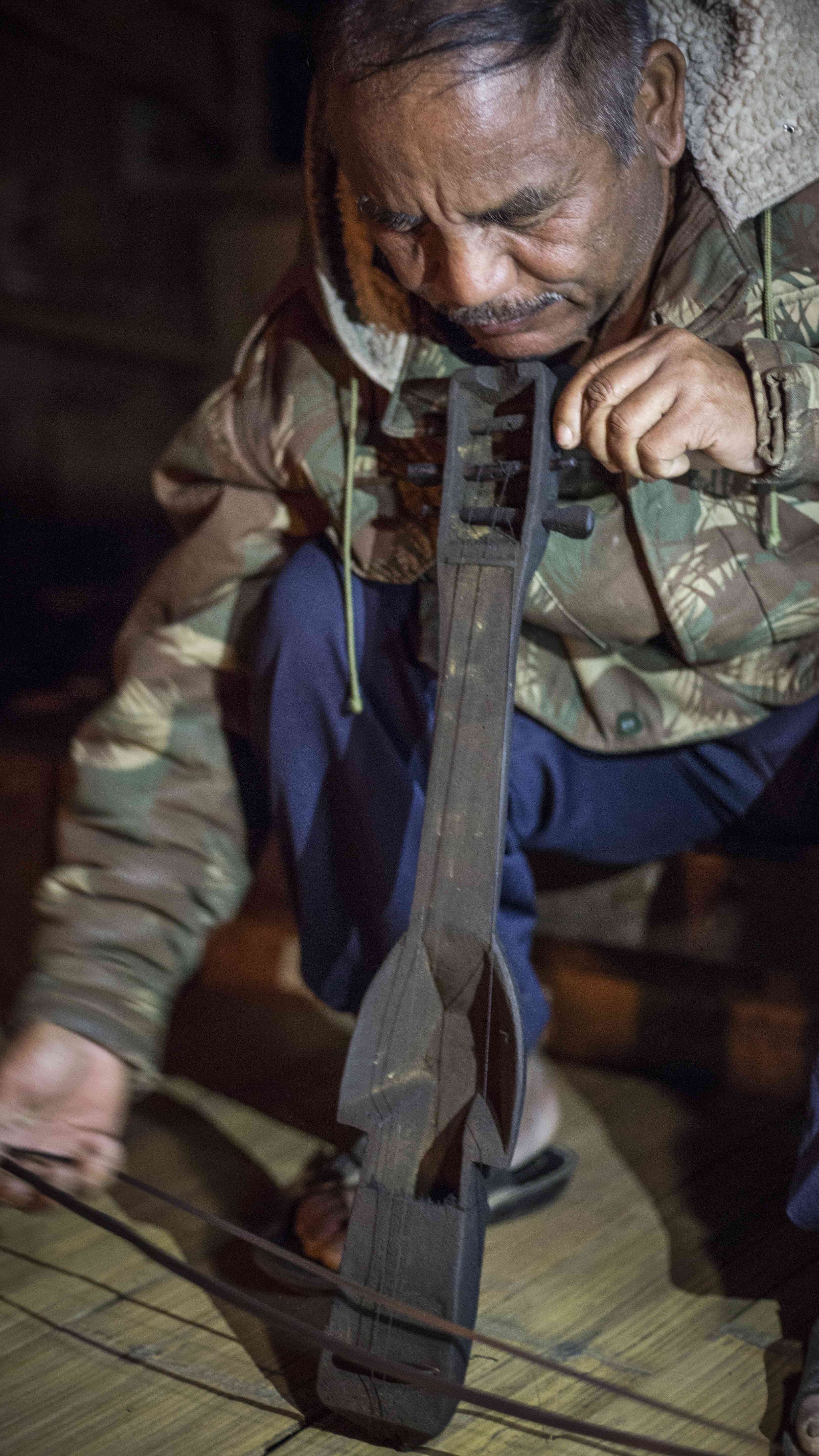 "We are currently in the process of gearing up to execute and document the second phase of the Biate story. With the help of collaborating musicians we hope to release fusion songs inspired by Biate songs and also share original Biate songs with the world. We are also working towards putting together performances where tribal musicians can come to the cities and perform with urban musicians," they add.
Thanks to its journey, Rest Of My Family is a social-work-through-art organisation. Hence, bringing different art forms together for socially relevant work is quite central to everything that these folks do.
"So we are working on various formats to raise awareness about the Biate tribe, their history and their current social challenges through feature-length documentary film, photo stories and so on. To address their fading music, we felt it would be almost poetic to use state-of-the-art experimental music and visual art mediums to tell the story of ancient music forms that are disappearing," they explain.
---
You may also like: How This Organisation Is Giving India's Tribal Musicians a New Lease of Life
---
Under TFSC, the duo is also working towards releasing tribal-electronic-fusion EP/albums while conducting performances in the cities where the tribal musicians perform and showcase their music in front of the country and world.
"A collaboration just seemed like the way to go forward. We need to come together to celebrate such musical diversity and what better way than bringing different artists and art forms together," they say.
Akshatha and Piyush also observed that the younger Biate generation was slowly losing interest in their cultural identity and music. So, they believe that such collaborative efforts will also generate interest in their hearts and minds by helping them see that everything that is old is not outdated and meaningless and should be celebrated.
You can check out the first episode of TFSC here:
To know more about Rest Of My Family, you can look up their website and Facebook page.
(Edited by Gayatri Mishra)
Like this story? Or have something to share?
Write to us: contact@thebetterindia.com
Connect with us on Facebook and Twitter.
We bring stories straight from the heart of India, to inspire millions and create a wave of impact. Our positive movement is growing bigger everyday, and we would love for you to join it.
Please contribute whatever you can, every little penny helps our team in bringing you more stories that support dreams and spread hope.