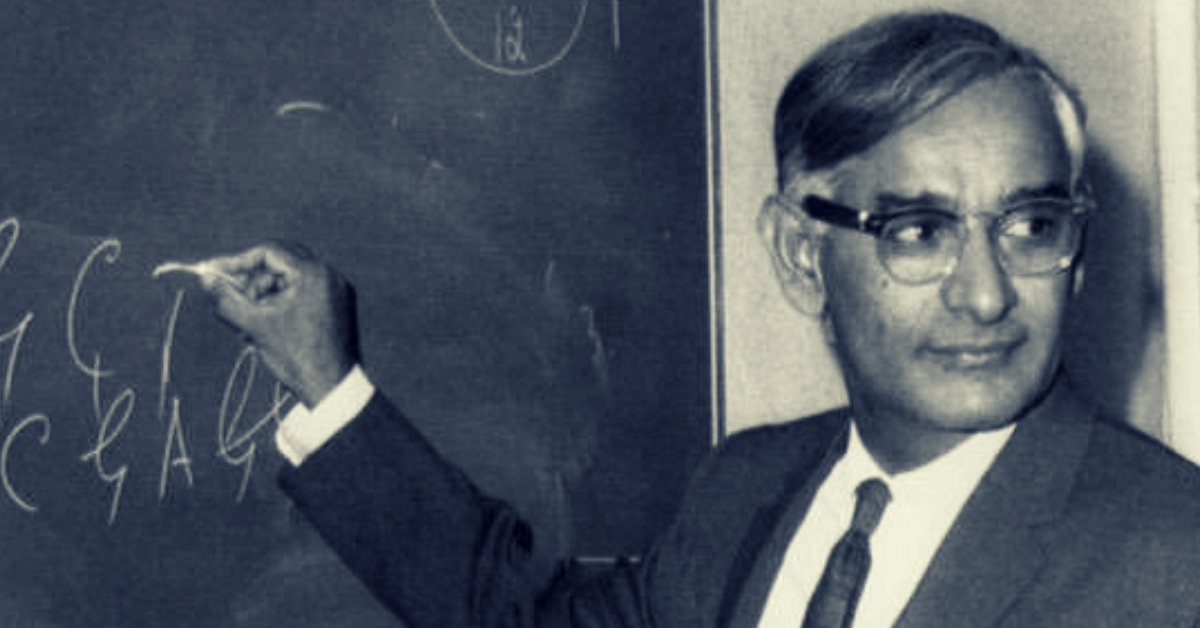 Did you know that this Indian-American scientific legend constructed the world's first synthetic gene? #HarGobindKhorana #Science
How many of you have heard of Har Gobind Khorana, the legendary Indian-American biochemist? Not many, one can presume.
Back in 1968, the Punjab-born biochemist won the Nobel Prize for Medicine alongside Marshall W Nirenberg and Robert W Holley for "contributions toward elucidating the genetic code—one of the great scientific achievements of the age of molecular biology," writes Thomas P Sakmar, for PLOS Biology, a renowned scientific journal.
Born on January 9, 1922, in a small village of undivided Punjab, Khorana grew up with limited means. His father was a patwari, a village clerk overseeing farm taxation, and Khorana was the youngest of five children.
"Although poor, my father was dedicated to educating his children and we were practically the only literate family in the village inhabited by about 100 people," wrote Khorana, in his autobiography. After spending his early years in a village school, where his aptitude in the sciences was first recognised, Khorana transferred to the DAV High School in Multan, Pakistan.
With assistance from multiple scholarships, he acquired his Bachelor's and Master's degree in chemistry from the University of Punjab in Lahore in 1945—two years before Partition.
Taking into account his exceptional talent in the sciences, the local British administration offered Khorana a PhD fellowship from the University of Liverpool in the United Kingdom.
Following the completion of his PhD in 1948, Khorana was offered a postdoctoral position at ETH Zurich in Switzerland, where for a year he worked on alkaloid chemistry.
He moved back to India but was unsuccessful in finding a job, so returned to the UK to work with George Wallace Kenner, an organic chemist, and Alexander R Todd, a fellow biochemist, on peptides and nucleotides for two years until 1952. Following this, Khorana moved with his family to Vancouver, Canada, where he took up a research position at the University of British Colombia.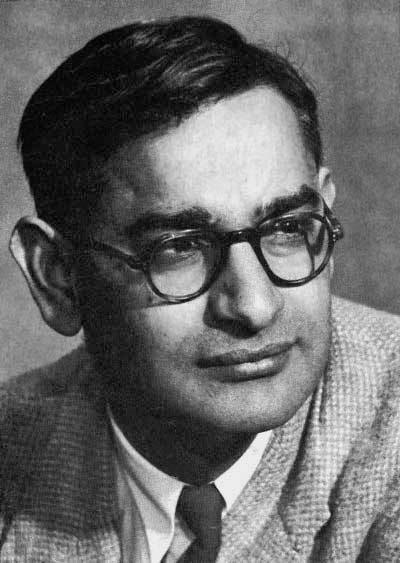 After stints in Switzerland and Canada, Khorana found a research position at the Institute for Enzyme Research, a "vanguard of chemical biology" at the University of Wisconsin, Madison, USA.
In was his decade-long stint here, he "helped to decipher how RNA encodes for the synthesis of protein," the ground-breaking research which helped him land the Noble Prize in 1968.
"In the 1950s, it was established that genetic information is transferred from DNA to RNA, to protein. One sequence of three nucleotides in DNA corresponds to a certain amino acid within a protein. How could this genetic code be cracked? After Marshall Nirenberg discovered the first piece of the puzzle, the remainder of the code was gradually revealed in the years that followed. Har Gobind Khorana made important contributions to this field by building different RNA chains with the help of enzymes. Using these enzymes, he was able to produce proteins. The amino acid sequences of these proteins then solved the rest of the puzzle," reads the citation for the Nobel Prize.
Several years later, Khorana constructed the first synthetic gene—a ground-breaking development in biochemistry, allowing scientists to manipulate life at its most basic states and reference point for future scientists working on advanced genome editing.
In fact, the series of steps Khorana undertook to construct the synthetic gene played a vital role in the development of Polymerase chain reaction (PCR), a method widely used in molecular biology today to make many copies of a specific DNA segment. He acquired American citizenship in 1966 and eventually joined the world-famous Massachusetts Institute of Technology (MIT) in 1971.
Also Read: The Forgotten Story of How IISc Launched Aerospace Research in India
"By 1976, Gobind had added the required regulatory elements needed to express the gene in a living bacterial cell and demonstrated that the synthetic tRNA functioned identically to the naturally expressed gene. This tour de force work defined the conceptual and technical framework for biotechnology and, 40 years later, is still the strategy used to assemble synthetic genes and genomes," says this profile in the scientific journal Cell.
The legacy Khorana has left behind is a consequence of his incredible passion for science and the very high standards that he set for his students, despite his modest and down to earth nature.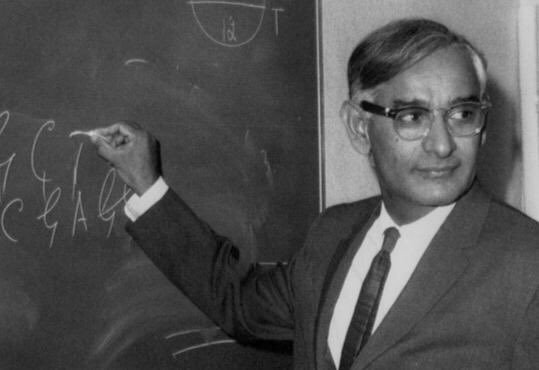 Michael Smith, a postdoctoral fellow who worked under him, ended up winning the Noble Prize for Chemistry in 1993 alongside Kary Mullis—the inventor of PCR. Other students who trained under him ended up founding global biotech firms and became leading figures of various educational institutions and research centres around the world.
Besides the Nobel Prize, Khorana won a whole host of distinguished academic awards, as stated in his Wikipedia page. In 2007, the Government of India University of Wisconsin-Madison and the Indo-US Science and Technology Forum jointly established the Khorana Program.
The primary objectives of the Khorana Program include, "Providing graduate and undergraduate students with a transformative research experience, engaging partners in rural development and food security, and facilitating public-private partnerships between the US and India."
He eventually passed away on November 9, 2011, at the age of 89. One can define his life through the relentless pursuit of scientific knowledge, dedication to the development of scientific temper and the education of young minds.
These are indeed worthy qualities of a great scientific mind.
(Edited by Gayatri Mishra)
Like this story? Or have something to share? Write to us: contact@thebetterindia.com, or connect with us on Facebook and Twitter.