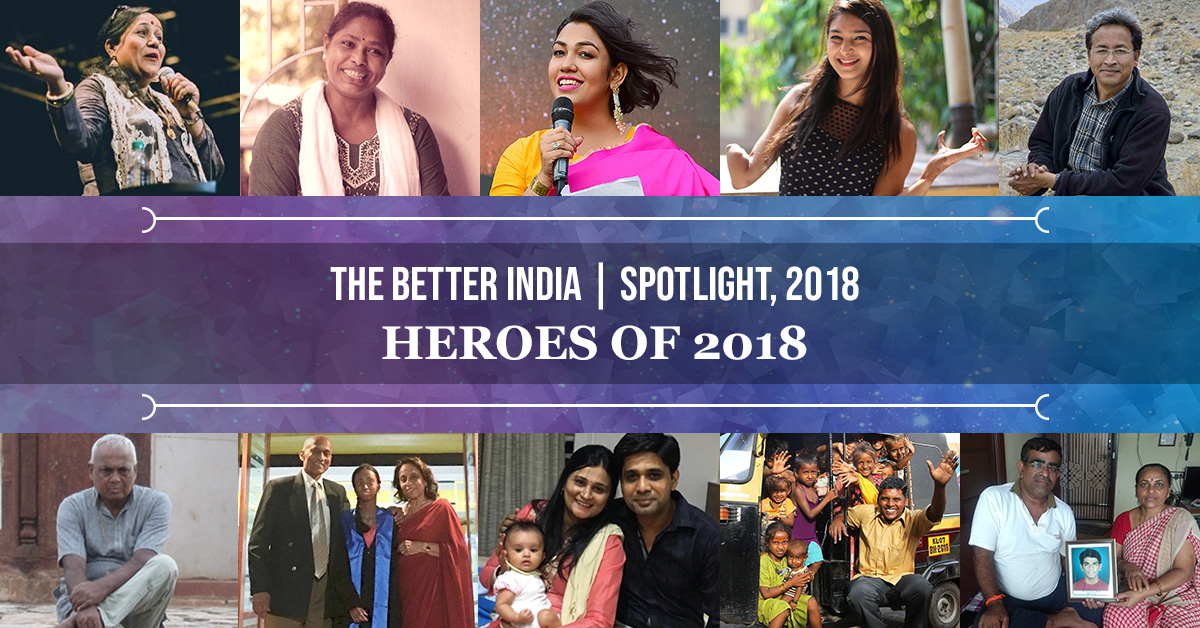 The actions of these outstanding everyday heroes truly epitomise the values that drive The Better India forward!
---
The Better India Presents 'Spotlight 2018': A celebration of trailblazers, champions, and pioneers of change! Ordinary folks whose extraordinary and inspiring actions have made the world stand up to take note. Join us in honouring 50 heroes, whose brilliant path to a better future deserves all the spotlight we can shine on them!
---
2018 has been quite an eventful year for us at The Better India.
We have covered over 5,000 stories of change, impact and positivity for our readers this year. Some 50 million readers from every single country in the world with internet connectivity read our stories – including 46 from Chad and 26 from Greenland!
Through these extraordinary stories of ordinary people like you and I, we believe millions more have been inspired by the power of resilience, compassion, community effort, and most importantly, positive changes.
For us, these ordinary people are the real heroes, whose conviction and commitment to their chosen causes – despite facing the same daily hurdles and life crunches as the rest of us – make them an extraordinary breed of individuals.
As writers of these stories, it puts us in a tough spot to pick any personal favourite, for every single one of them has given us invaluable life lessons as well as goals to strive for.
However, there is a need to highlight some of them, even if they are first among equals.
With that in mind, and in no particular order, here are 10 outstanding everyday heroes, whose actions truly epitomise the values that drive The Better India:
Paulami Patel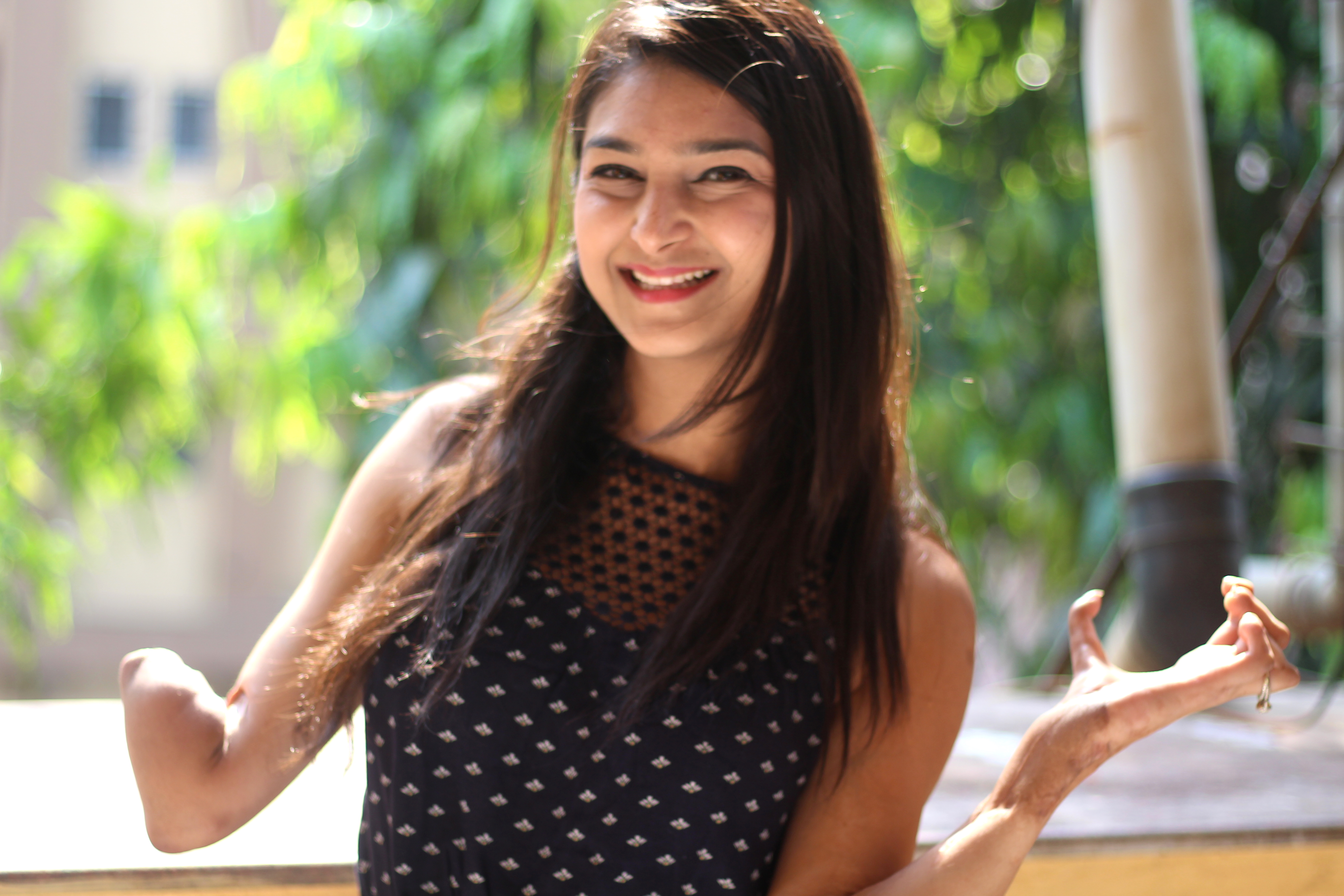 12-year-old Paulami could have never foreseen that her family's traditional summer vacation to Hyderabad in 2001 would change her life forever.
That year, a terrible accident left her with 75-80 per cent burns and an amputated arm. Paulami was shattered – but not so much that she could give up on life. With her parents as her ultimate pillars of support, this fighter took the reins of her life in her own hands, literally.
Sixteen years and 45 surgeries later, Paulami is perhaps one of the most resilient and strongest persons you will ever meet. She now runs her family business, which deals with heavy machinery, and is happily married to her childhood sweetheart.
"I never thought that I'd meet with an accident and little did I know that it was going to change my life forever. But it happened anyway, and there was nothing anyone could do to undo it. But what I could do was fight back. There were two choices—either give up and drown myself in self-pity or make peace with the situation and face it with a smile. I started seeing everything as an opportunity rather than a hindrance. And that's what made the difference! They say when life presents you with an opportunity; grab it with both the hands. I did the same, just with 1 and a half!"
You can read Paulami's extraordinary journey in detail here.
Dr Aloma and David Lobo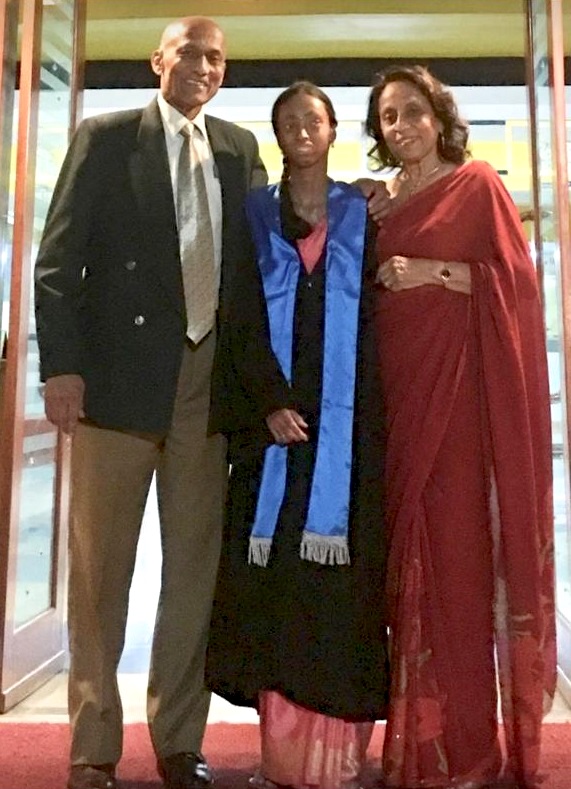 When Dr Aloma and David Lobo had opened their home and hearts to an abandoned baby girl, little did they know that their lives would be the ones to be enriched!
Together they battled societal stigmas, public insensitivity and even ridiculous remarks, for Nisha was born with a rare genetic condition. This is even more extraordinary considering that adoption is by no means easy in this country, or widespread.
But the hidden talents that the world failed to see, the couple and their kids saw immediately, which is unquestionably why Nisha is a fierce fighter and independent woman today.
"As much as Nisha needed us, so did we, in a funnily interesting way. More like a wise, old soul, she taught us what a family truly means—we look out for one another through thick and thin. Our journey together has been more of a learning curve, where we have learnt more from her than what we could teach her. 'Don't react, respond,' is what she often tells me when I lose my cool upon coming across insensitive comments and attitude.
What India needs to begin addressing is how we treat our children—the little human beings who are worthy of love, family and security. Defining them by only their 'condition' makes us all part of the societal failure that denies them the identity of the person they all are."
Read more about this family's extraordinary story of love here.
Dr Umesh and Dr Ashwini Sawarkar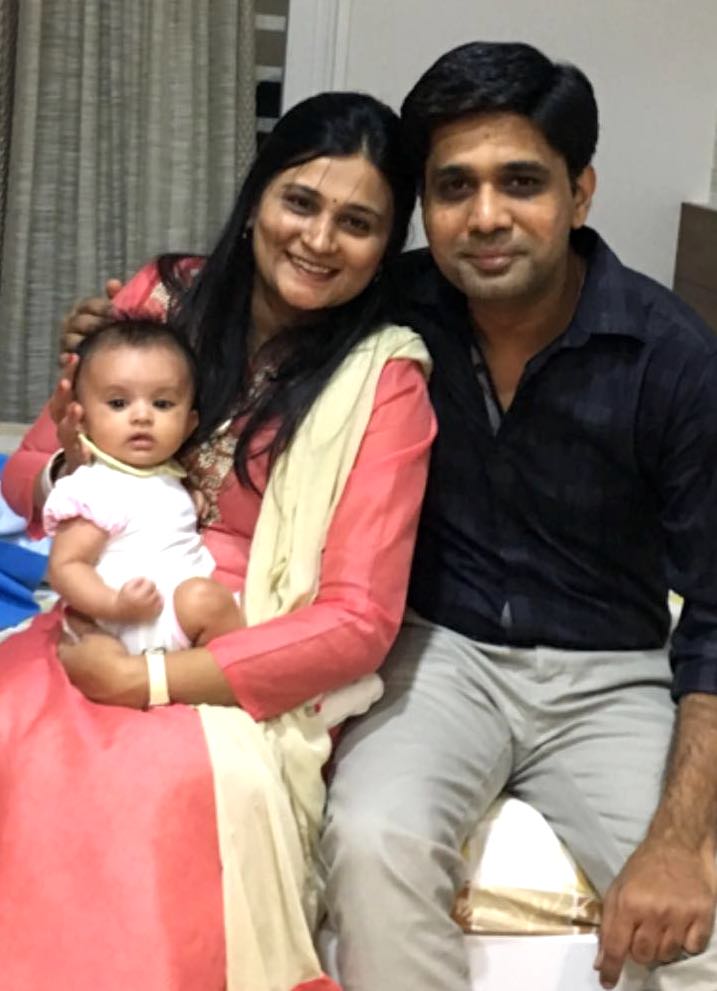 When their three-month-old daughter passed away following a road accident, the first thought that came into the minds of Dr Umesh and Dr Ashwini Sawarkar was to donate their only child's organs.
For organ donation was their only hope to keep their daughter alive through somebody else.
As much as their poignant thought was noble, a grotesque reality awaited the grieving parents. Many grey areas existed in the field of infant organ donation, and their one last hope of donating their baby's organs sadly didn't find the light of the day. By the time the formalities were completed, the procedure was no longer a viable option.
To address this void and draw the attention of the government and Ministry of Health, Dr Umesh wrote a heartbreaking letter to the Prime Minister. The viral message has now become a hope for parents in India.
"Life is indeed difficult for those who are left behind to cope up with loss of their loved ones. When the doctors declared our daughter brain dead, there wasn't anything left for us to do. But together, we nursed this vision of donating our baby's organs. We believed that through organ donation, we would be able not just to keep the memories of our daughter alive, but also give someone in need a second chance at life. It was possibly what kept us strong through this excruciatingly painful time. More than the sadness of losing our child, what saddened us further was that this dream of ours couldn't be fulfilled."
You can read more about Dr Umesh and Dr Ashwini Sawarkar's story here.
Deepika Mhatre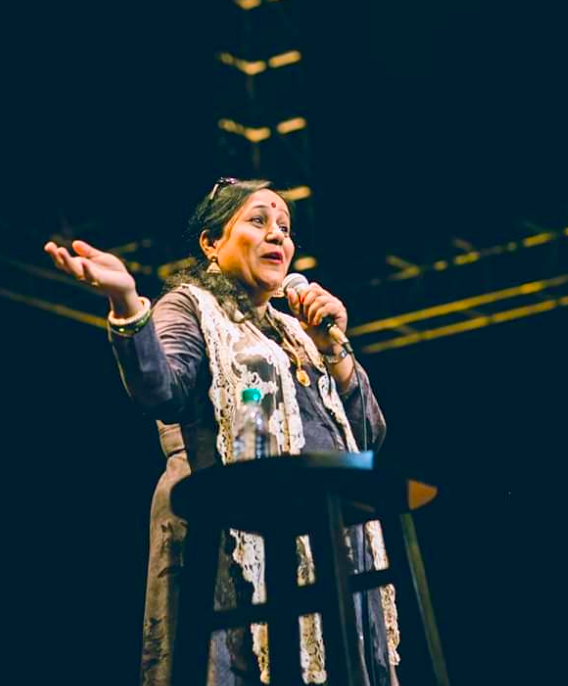 How often do you come across a standup comic who is also a house help? In India, there is never a shortage of extraordinary stories, and Mumbai resident Deepika Mhatre's is no exception.
From selling imitation jewellery to passengers on the local trains to working as a domestic help in five houses, life was quite tedious for this 43-year-old. But she chose to deal with it through humour.
Perhaps it would have remained as just another hobby, had it one been for a talent show one of her employers hosted for the house helps a year ago. That changed Deepika's life.
She was a smashing success in the talent show – which triggered in her the belief that she could do this full time. There are no fairy tales or godmothers in the real world, so things progressed slowly. But eventually, one thing led to another, and Deepika began doing comic sketches professionally. Her sketches are based on her own experiences as a house help – showcasing both the good and the bad.
"In my path to becoming a comic, my one true inspiration has been Johnny Lever. I'd also like to mention Aditi Mittal as well. Even when life got difficult, I kept smiling. Now, this is what I tell people—keep smiling, keep laughing. Never be afraid of having dreams and make sure you have the dedication to work hard towards achieving those. Through my gigs, I want to tell people that your domestic help is human too. You must treat them with dignity."
Read more about this inspiring comedienne here.
Sonam Wangchuk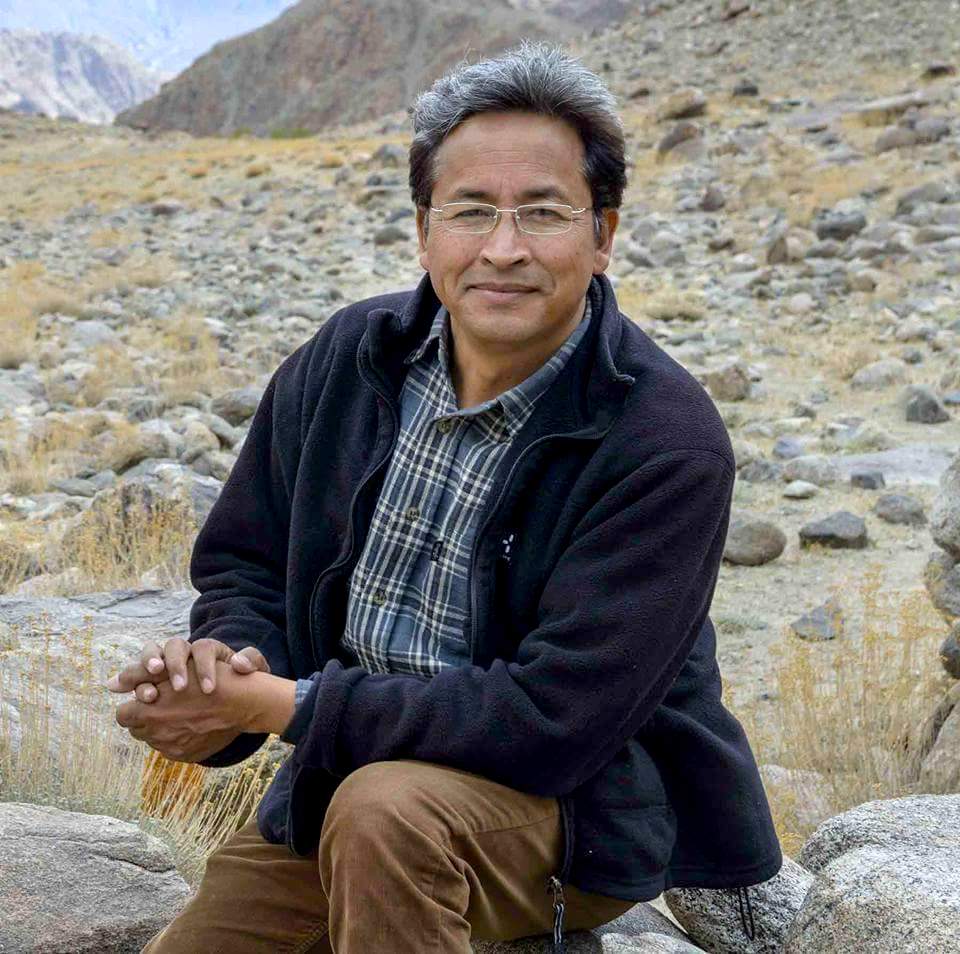 This is the man whose extraordinary life had inspired the filmmakers of '3 Idiots' to craft the unforgettable character of Phunsukh Wangdu.
The 52-year-old engineer from Leh had garnered national attention when he established a revolutionary school in 1988, which admitted kids written off as failures by society. Wangchuk's sole intent was to make learning fun and practical rather than subjecting kids to rote learning.
Later, his ground-breaking innovations like 'Ice Stupas' and solar heated mud huts put him on the global radar for finding sustainable solutions in difficult terrains.
"More than inspiration, it was empathy that led me to find solutions in areas that had been plaguing the lives of common people. Be it the water issue or education for children, these were people in need, and I was driven by this irresistible empathy to resolve their issues. A virtue that was instilled in me by my mother as well as my ancestors, empathy is what makes us all human, and that must come naturally. If we wish to see India as a great nation, what we must strive towards is to become great citizens first. Let's start that by doing good for the society."
Read more about this remarkable Ladakhi's endeavours here.
Dadarao Bilhore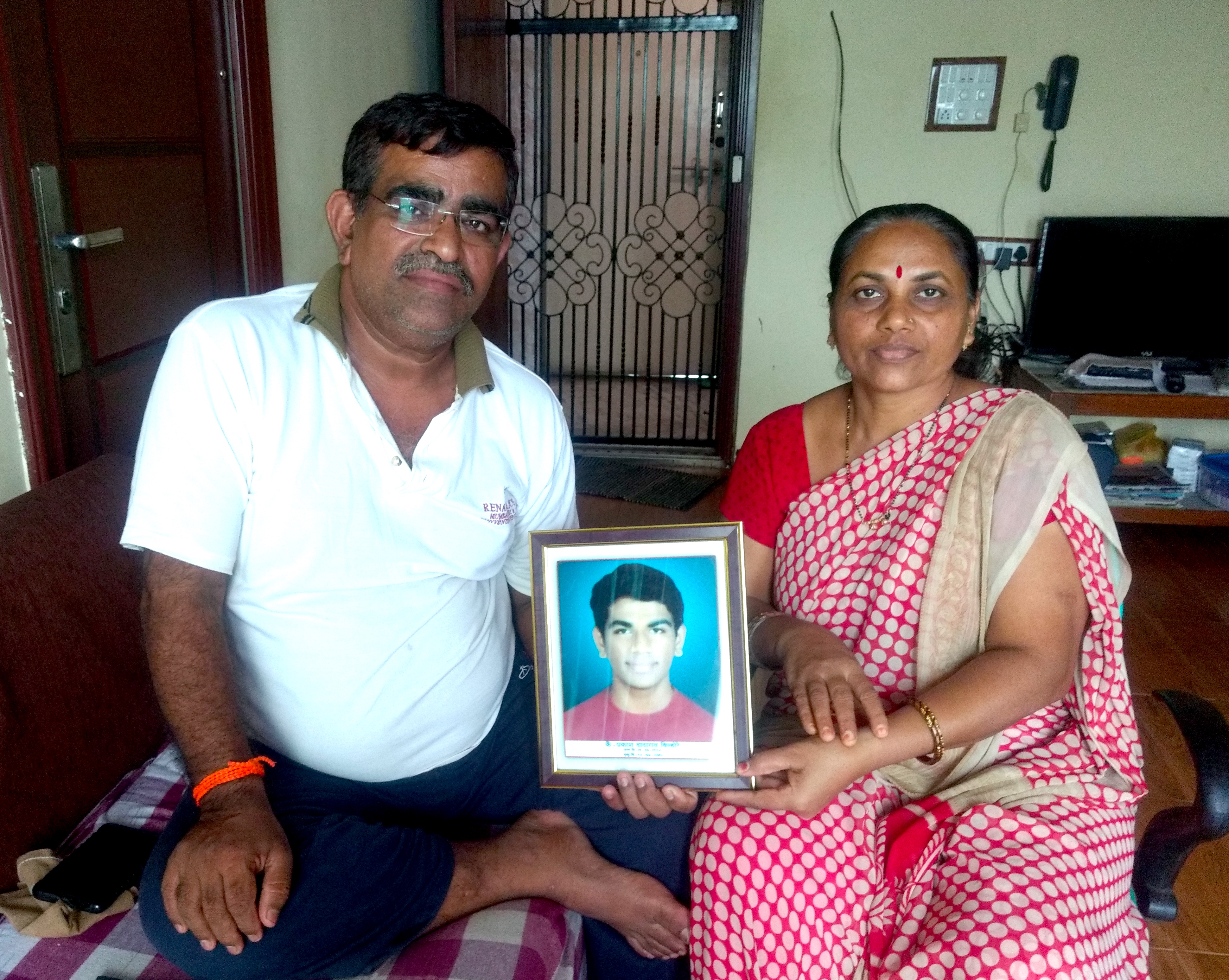 The loss of a child is enough to change any life. But how does one deal with such a devastating blow?
Dadarao Bilhore lost his 16-year-old son to a road accident – thanks to a pothole. Within a month of the child's tragic demise, Bilhore began a crusade that changed into a lifelong journey. He now fills up every single pothole he comes across in Mumbai.
Armed with broken paver blocks, gravel, stones and a shovel, from 2015 to date, he has filled over 600 potholes.
Known as the 'Pothole Dada of Mumbai', he has also been relentlessly fighting to bring legal justice against errant contractors and civic authorities and does not plan to quit until fair reparations have been made.
"Every pothole that I've filled so far is like a 'Shradhanjali' to my son Prakash. For I don't want anyone else to suffer an irreplaceable loss that we have to live through for the rest of our lives. How long can one depend on the civic bodies, who continue to wait for yet another person to succumb before filling up the potholes? We are all taxpaying members of the society, and if we don't become watchdogs of the administration, this will continue to happen. It's time we put an end to it, and for change to happen, we should come and stand together as a society."
Read more about Dadarao's fight against the potholes of Mumbai here.
Purnota Bahl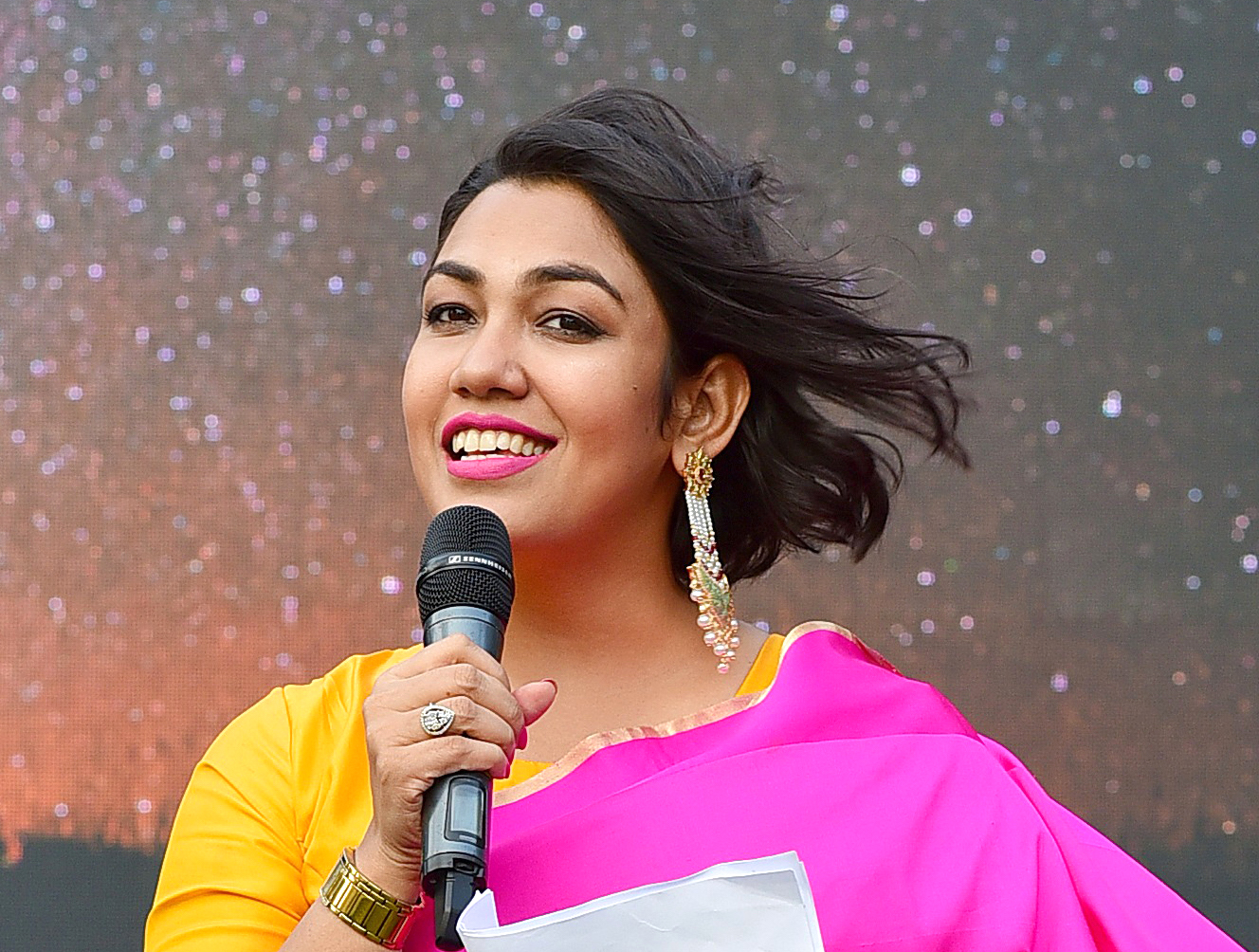 The sight of a tiny baby foot in a cancer ward reminded Purnota Bahl of her just-born daughter—a life-changing moment that would go on to change the lives of thousands of cancer-afflicted kids from low-income households across India.
This incident led Indian School of Business (ISB) alumnus Purnota to found the Cuddles Foundation, India's only organisation providing a dedicated, nutrition-centred service charted down by professional nutritionists for underprivileged families fighting cancer.
Since its inception in 2011, the Cuddles Foundation has reached out to over 35,000 kids across 13 cities in collaboration with 22 partner hospitals and Purnota is hopeful of taking their all-women run mission to different parts of the country in future.
"Giving back to the society is not only a responsibility for others but also a deeply rewarding experience for oneself. We live in an extremely interconnected and interdependent world. Problems and issues are out there. Each one impacts our children and us. From environmental to health to human rights, you name it. So, if not for others we need to work for our kids. It's the same world and environment that they will inherit. Not to mention, it brings in immense gratitude, perspective in our lives while strengthening our values."
You can read more on Purnota and Cuddles Foundation here.
Baby Halder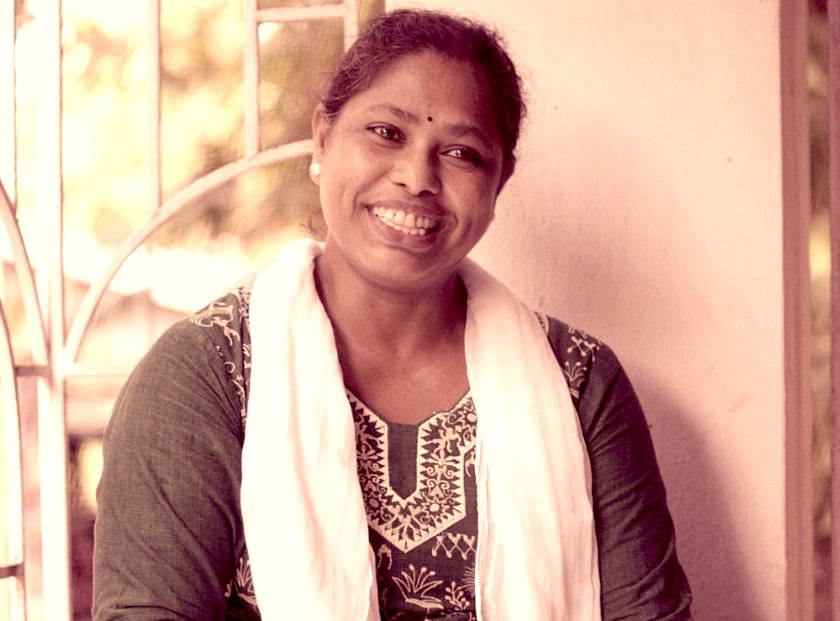 She was only 12 when Baby was married off to a man 14 years older. Struggling through an abusive marriage for over a decade, she decided to put an end to all her miseries by taking off with her three kids to Delhi in 1999.
Turning a new page in life, she began working as a domestic help at several homes, where she'd often face humiliation for being a single parent. But things finally looked up for Baby, when she began working at the home of writer and retired anthropology professor Prabodh Kumar.
From encouraging her to read and then pen down her story, Kumar helped bring out the author in Baby and today, her book, Aalo Aandhari is hailed across the world as an incredible story of survival.
"The only thing that is stopping us is our own inhibitions. In India, there are too many barriers for women—sometimes it is inaccessibility to education while sometimes it is patriarchy that prevents them from achieving great things in life. It is time we become our own heroes and fight for ourselves. Education is perhaps the best weapon in present times to bring down societal stigmas and break free. It is indeed the stairway for women towards independence and to make choices for themselves. I would urge everyone that never stop believing in yourself and continue your fight until your last breath."
Read more about Baby Halder's extraordinary journey from a child bride to an award-winning author here.
Murukan S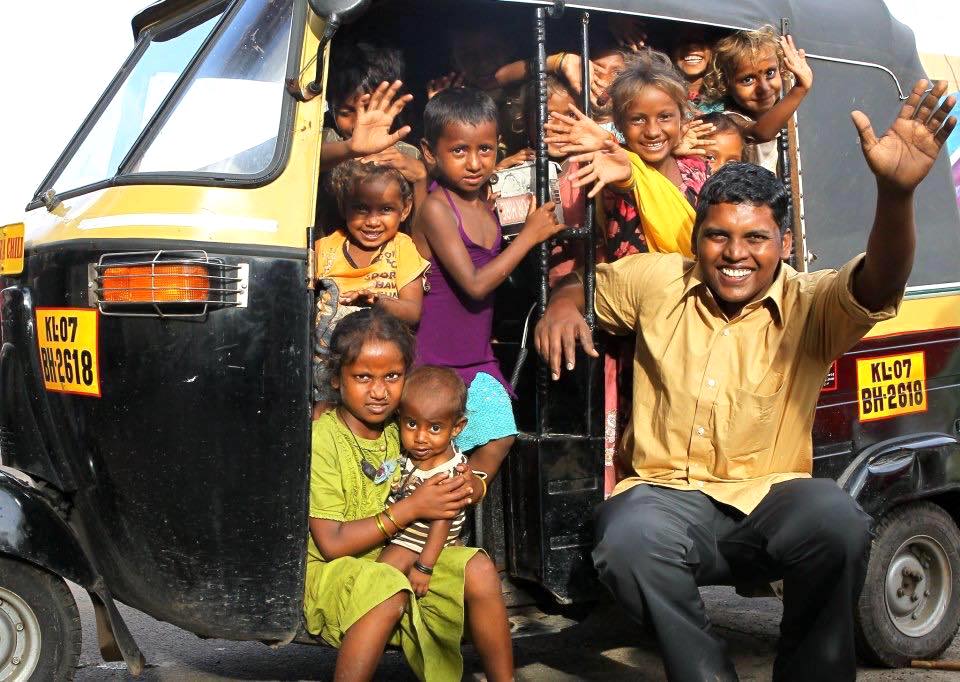 It was the kindness of a stranger that put a roof over Murugan's head, who had lived many years of his childhood on the streets of Kochi while scavenging through garbage to fill his stomach.
When he could finally manage to fend for himself, he decided to return the favour by embarking on a lifelong mission to ensure that the homeless in his city will have someone to care for them.
Through his organisation, Theruvora Pravarthaka Association, Murugan has rescued thousands of homeless children, elderly and ailing people from across Kerala over the last two decades and has given them a sense of dignity that even the state government failed to provide.
"No matter how big one is in their social standing, one thing most people forget is that we do not bring anything with us when we are born, nor do we take anything when we die. The few years that we have on this Earth should be one that leaves behind an impact, and I believe that can be achieved by caring for our fellow beings—especially those who have no one.
It is perhaps the best way to give back to the planet, which has given us everything for our sustenance. In this age of smartphones and social media, everyone is ready to preach but never willing to practice. Let's us all strive together to change that and make the world more compassionate through caring and sharing."
To know more about the remarkable story of Murukan, click here.
Alagarathanam Natarajan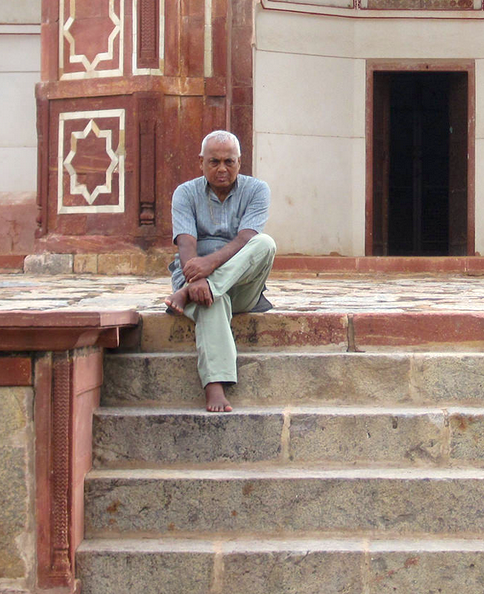 After moving back to India from London, Natarajan partook in many endeavours to uplift underprivileged members of society. But the sweltering heat of Delhi summers prompted the man to turn his attention to water and how he could help to alleviate this issue.
By placing a water cooler outside his own home, his eyes opened to the grim reality of water poverty. People couldn't walk even a fair distance to quench their thirst. Extremely saddened, Natarajan took it upon himself to install several matkas, or earthen pots, in various parts of South Delhi.
This feat has now earned him the moniker of 'Matka Man'. He refills each one of them through a van that he drives around himself.
"What propelled me was the indifference we all have for the poor. They don't even have water in this age and time. Instead, the state sells water to them in mobile carts. The best I have learnt in this journey is there is no limit in giving to the community, water has just been the beginning for me and my learning every day is a wonderful experience and cleansing for the soul. I am 70 years old, and I have learnt from my early days that never take no for an answer. Living in Panchsheel park, I hope one day I can make this colony an example of kindness and care to the nation. We must lead by example, and I am the first example—I say this not for self-praise but for the lack of a better phrase."
You can read more about The Matka man here.
(Edited by Vinayak Hegde)
Like this story? Or have something to share?
Write to us: contact@thebetterindia.com
Connect with us on Facebook and Twitter.
We bring stories straight from the heart of India, to inspire millions and create a wave of impact. Our positive movement is growing bigger everyday, and we would love for you to join it.
Please contribute whatever you can, every little penny helps our team in bringing you more stories that support dreams and spread hope.